Halloween is just around the corner. It is time to get into the Halloween spirit with some gorgeous and spooky decorations. Many people spend days making their homes look scary and fun. So here we've rounded up tons of great DIY Halloween decoration ideas for your inspiration. You can find a number of great ideas to give your home a Halloween look without spending a lot of money in this post.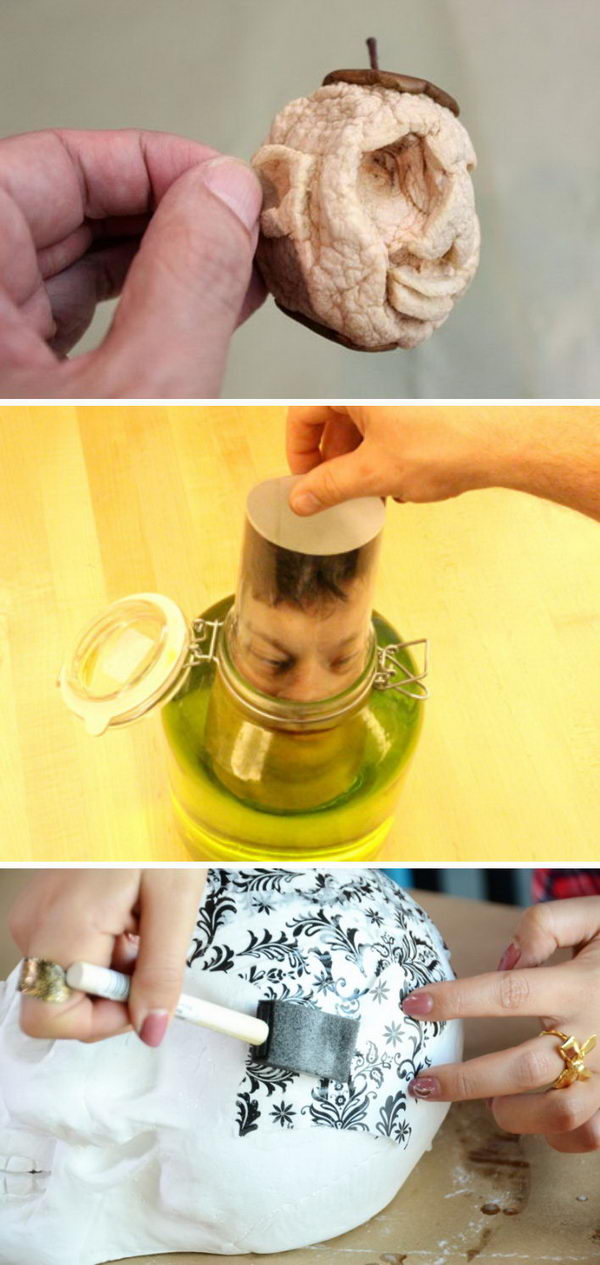 Hanging Cage Halloween Prop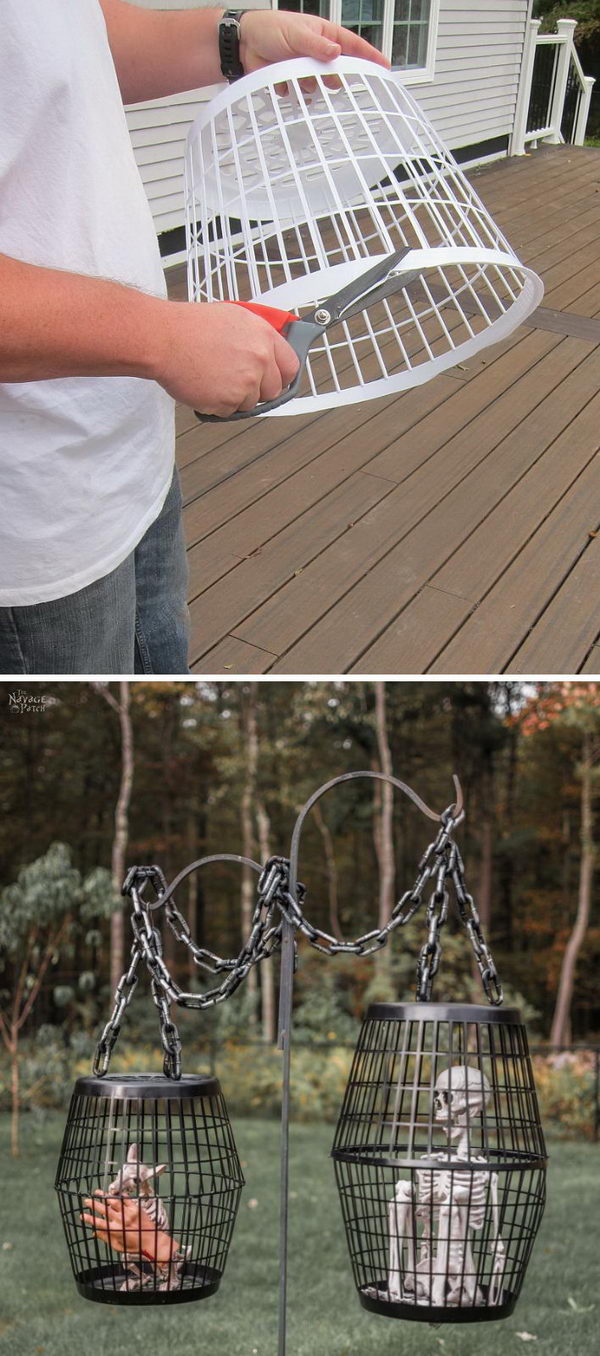 via thenavagepatch.
Paper Skeleton Hands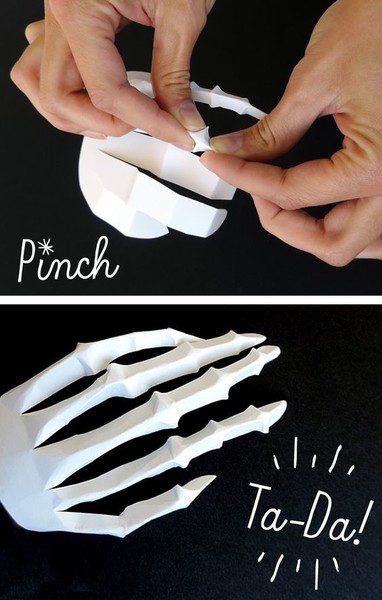 via hallmark.
DIY Chic Skulls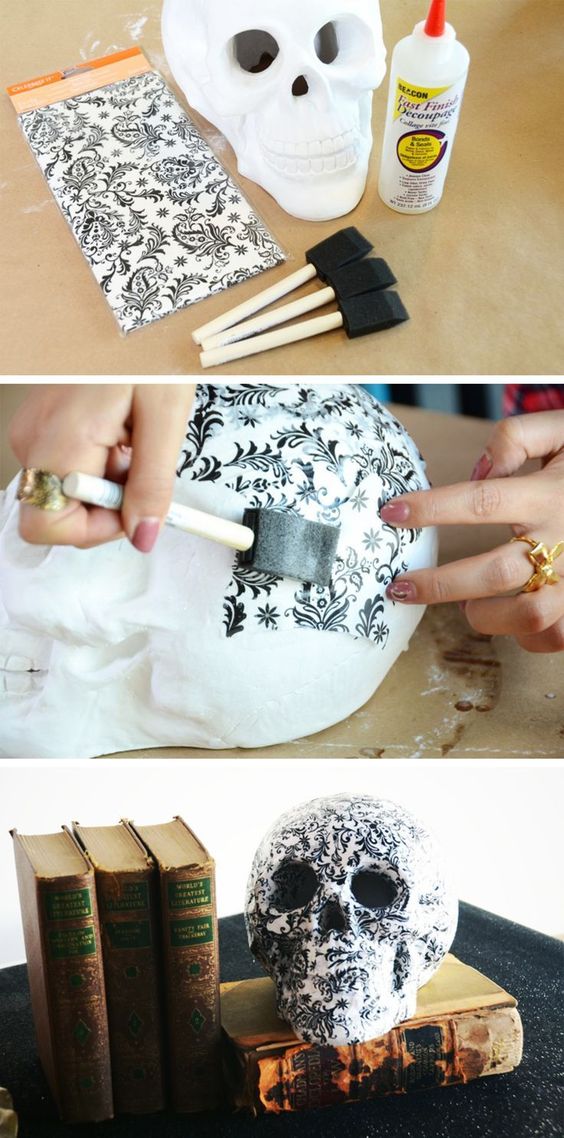 via mrkate.
Bowl of Worms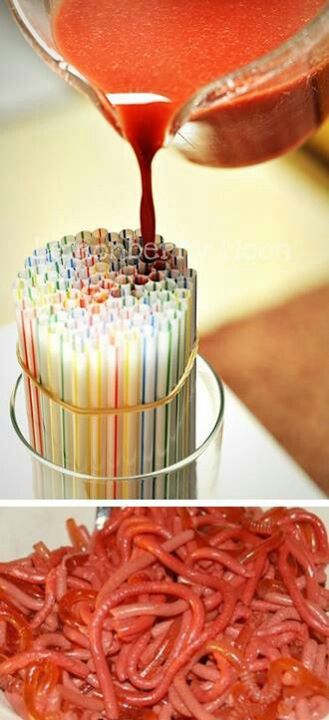 via instructables.
DIY Eyeball Lights for Halloween Using Ping Pong Balls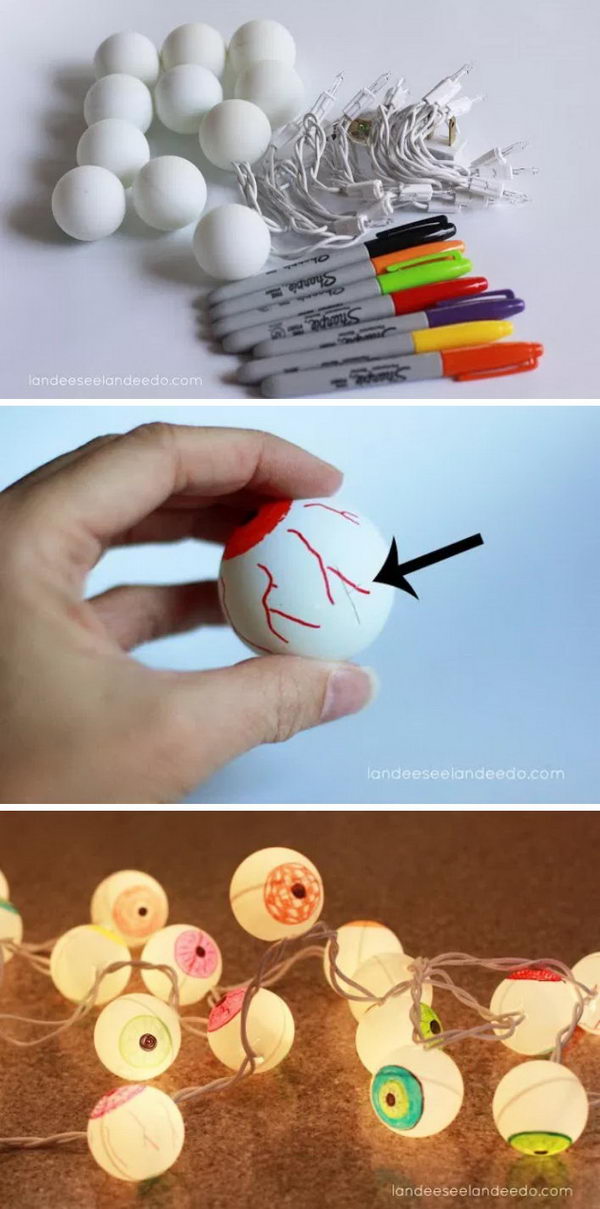 via landeeseelandeedo.
DIY Styrofoam Spider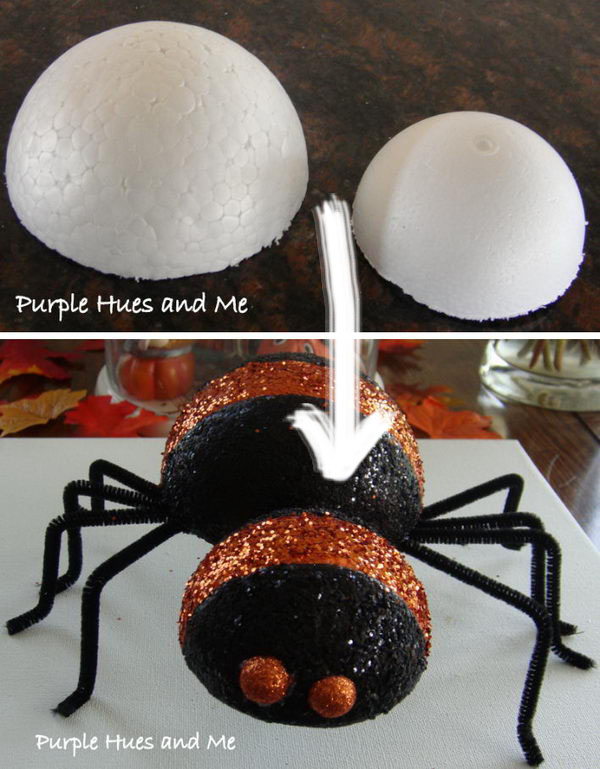 via purplehuesandme.
DIY Black Roses & Eyeball Lollipop Bouquet and Topiary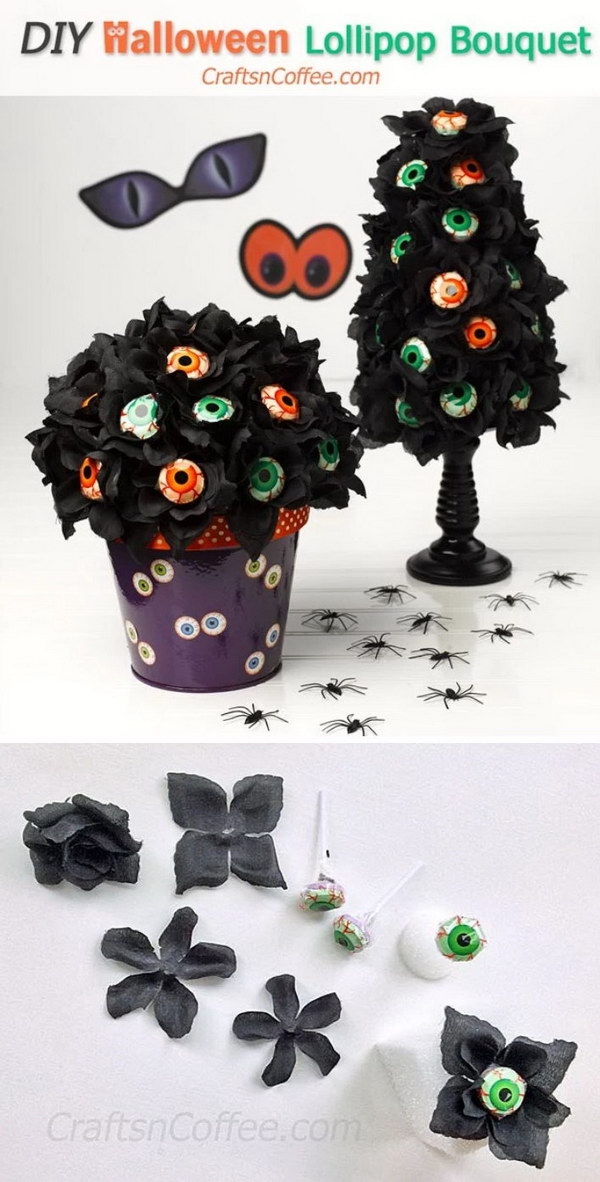 via craftsncoffee.
DIY Medusa Ideas

via jenniferperkins.
DIY Spooky Dollar Store Halloween Village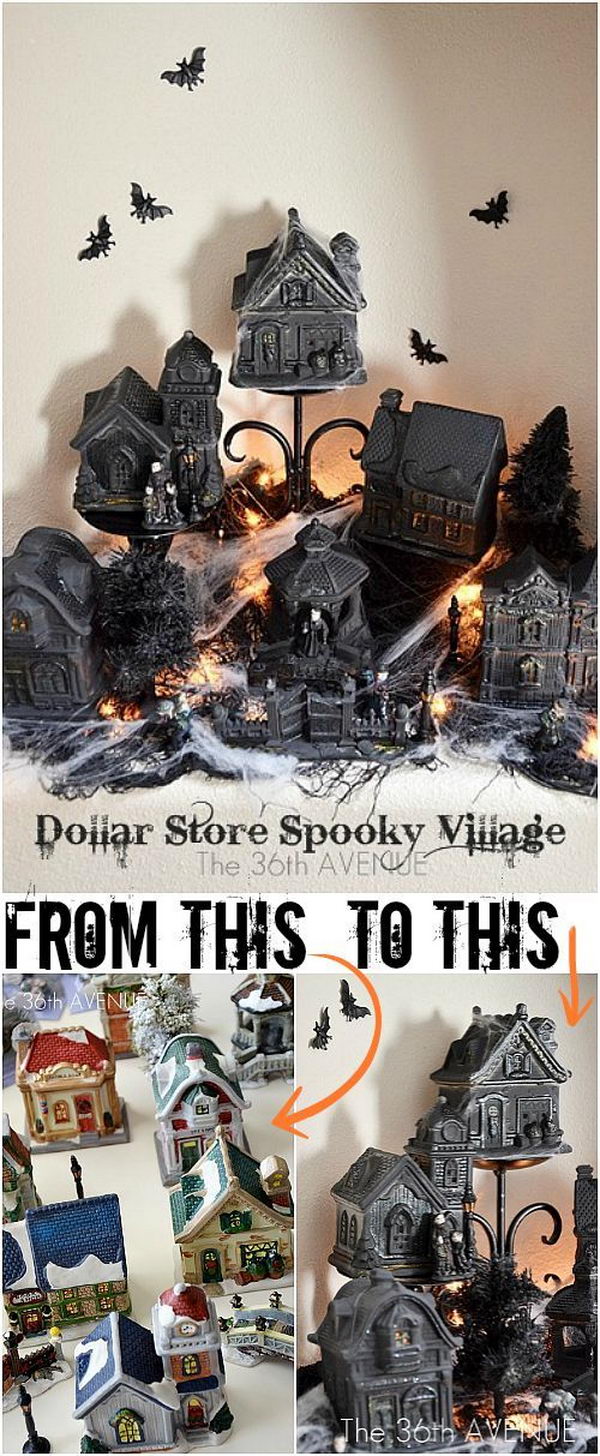 You can DIY this spooky Halloween village with dollar store finds in minutes for ten dollar. Get the tutorial via the36thavenue.
Dried Apple Shrunken Heads

Get the tutorial via ehow.
Trash Bag Spider Webs

This super cute and thrifty Halloween craft is super easy to make. All you need is a few black trash bags and scissors. Look really cool hanging in front of the window at Halloween night. Check out the tutorial via How About Orange.
DIY Bloody Handprint Window Clings

Bloody handprints all over your windows and mirrors as Halloween decorations. You can make these with Elmer's glue and red food coloring! See the tutorial via kylyssa.hubpages.
Spooky Floating Cheesecloth Ghost
Easy to make with inexpensive materials from the craft store! Liven up the spooky scene at your house with this floating cheesecloth ghost this Halloween. Tutorial via One Good Thing by Jillee.
Jack Skellington Halloween String Garland
An adorably festive craft inspired by the King of Halloween Town! Get the tutorial via family.disney.
Floating Witch Hat Luminaries

Add a bit of whimsy to your Halloween Porch decor this year with these Floating Witch Hat luminaries! Check out the tutorial via Polka Dot Chair.
DIY Black Cat O'Lanterns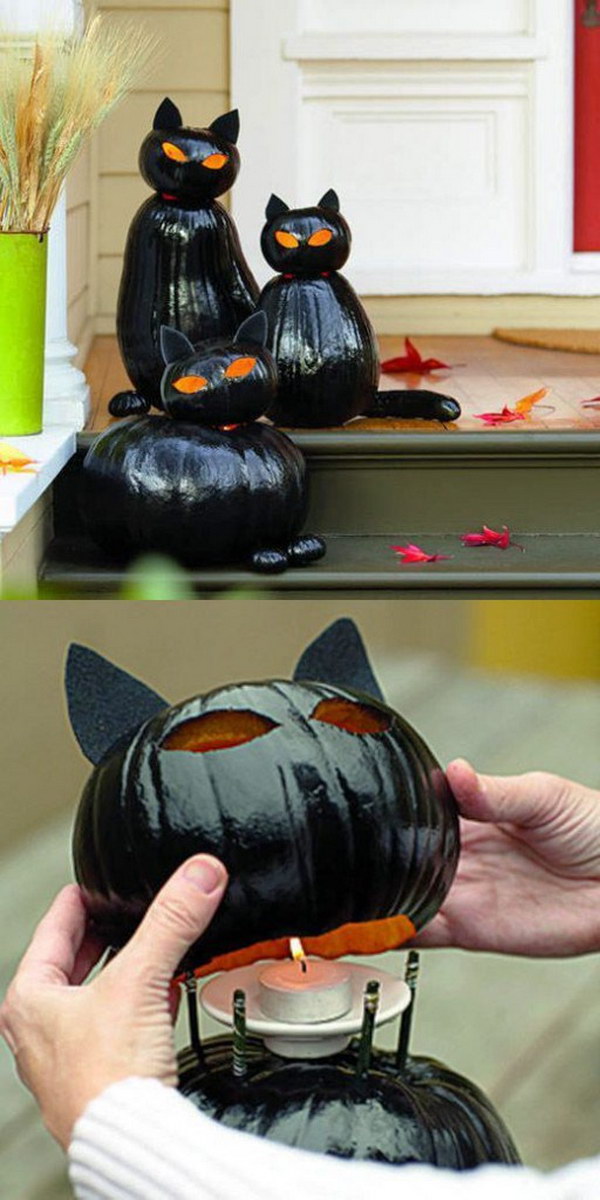 Black cats are created from stacked pumpkins, and a candle gives it that eerie Halloween glow. These cute black cats look great in your front porch, entryway, or even your living room this Halloween. See the tutorial via Sunset.
Paper Plate Holder Jack-o-Lantern Décor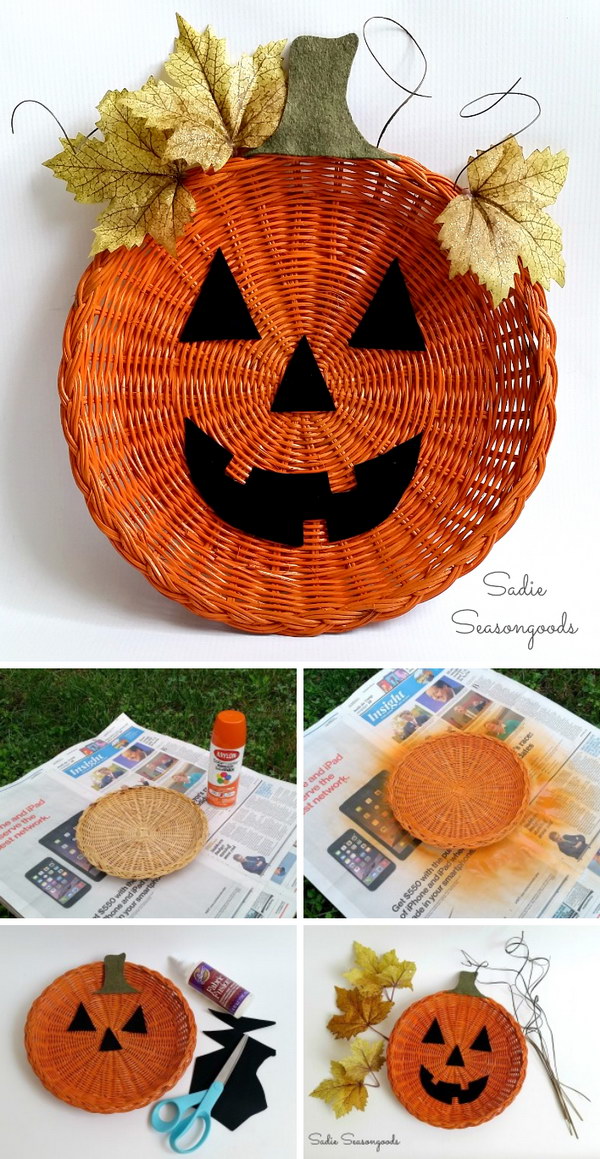 Adorable Jack-o-lantern paper plate holder is easy and quick to mae with fun! All you need is some spraypaint, autumn leaves, fabric. See the tutorial via Sadie Season Goods.
Homemade Hanging Ghosts

Ghosts are a must for Halloween decorating. And these hanging ghosts are really easy to make. A few Styrofoam balls, some cheesecloth and a black marker are all you need. Tutorial via Simply Designing.
Homemade Little Bats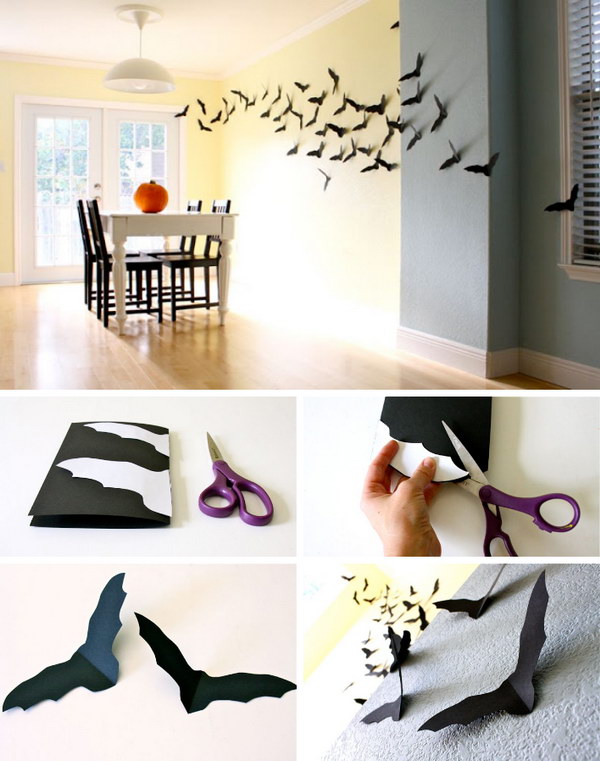 Hundreds of little bats, making their way into you house! Add homemade touch and spooky scent. Tutorial via Dana Made It.
Tin Can Luminaries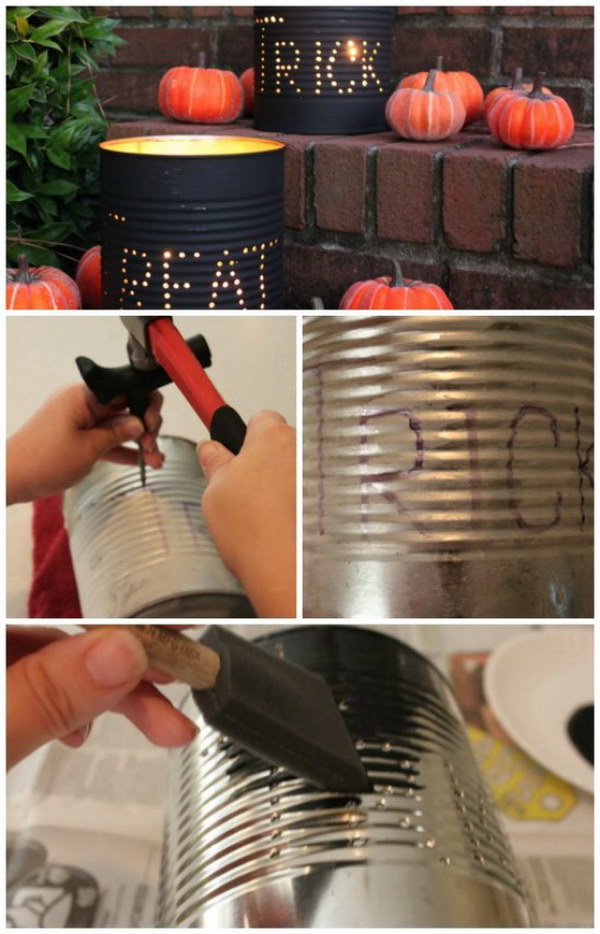 Tutorial via Jolly Mom.
Halloween Balloon Body Parts Tutorial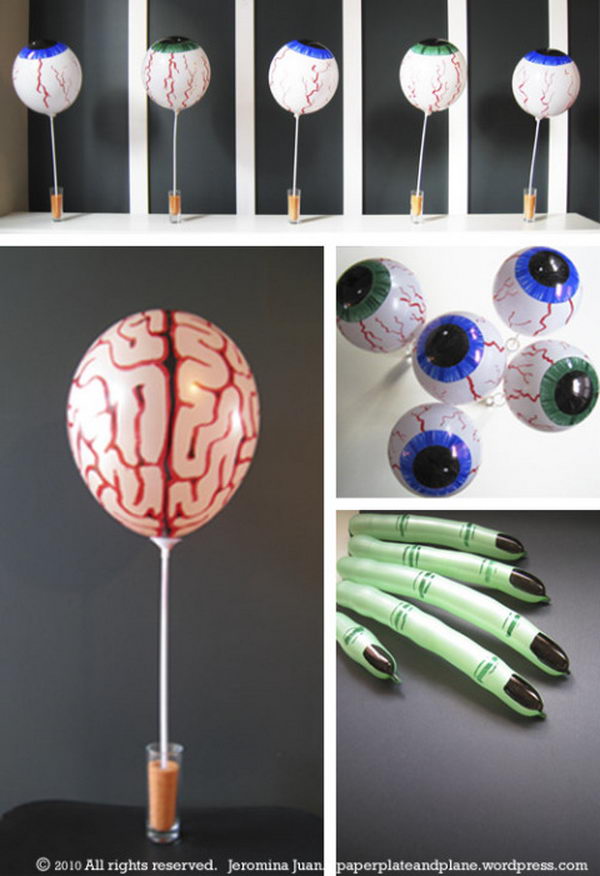 Tutorial via paperplateandplane.
Easy DIY Poison Bottles Tutorial
Tutorial via the36thavenue.
Easy DIY Spooky Magic Candle Tutorial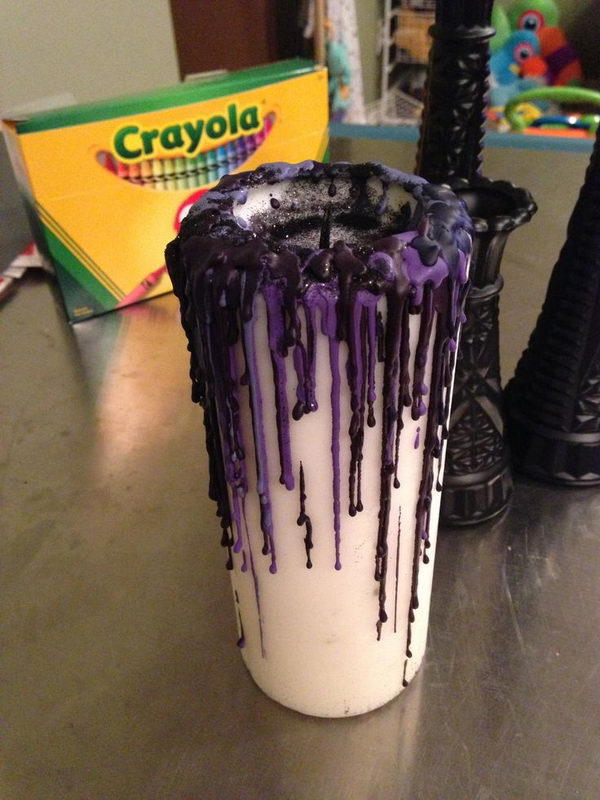 Make a DIY Spooky Candle by melting letting crayons drip melt down the sides. Tutorial via vk.
DIY Zombie Dolls from Dollar Store Dolls for Halloween Decorations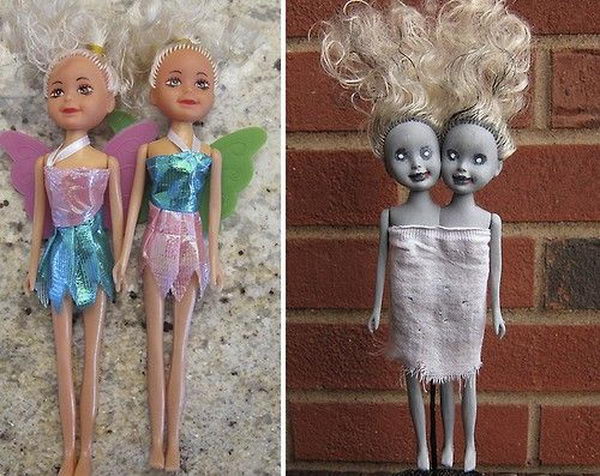 Tutorial via justcraftyenough.
Turn Dollar Store Black Birds to Elegant Raven Wreath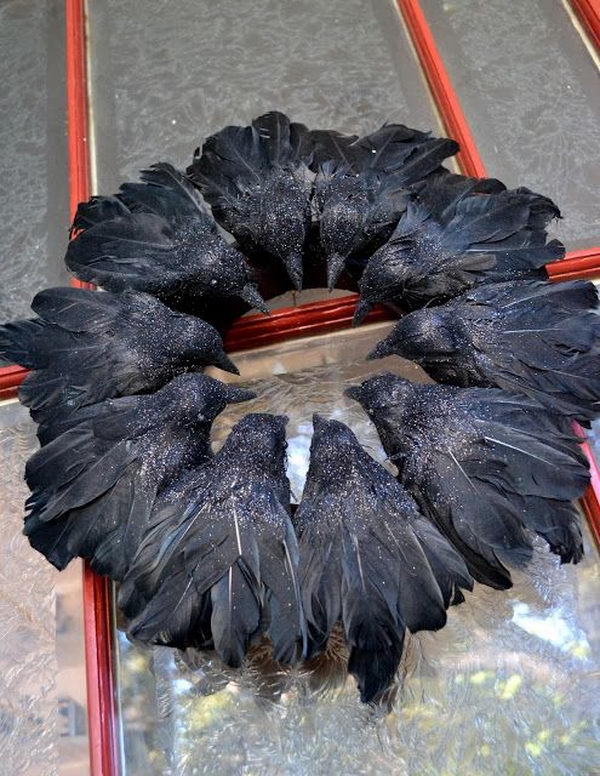 Tutorial via rookno17.
DIY Head in a Jar

Tutorial via handimania.
Easy and Quick DIY Halloween Witch

Tutorial via sofestive.
Chic Glam Skull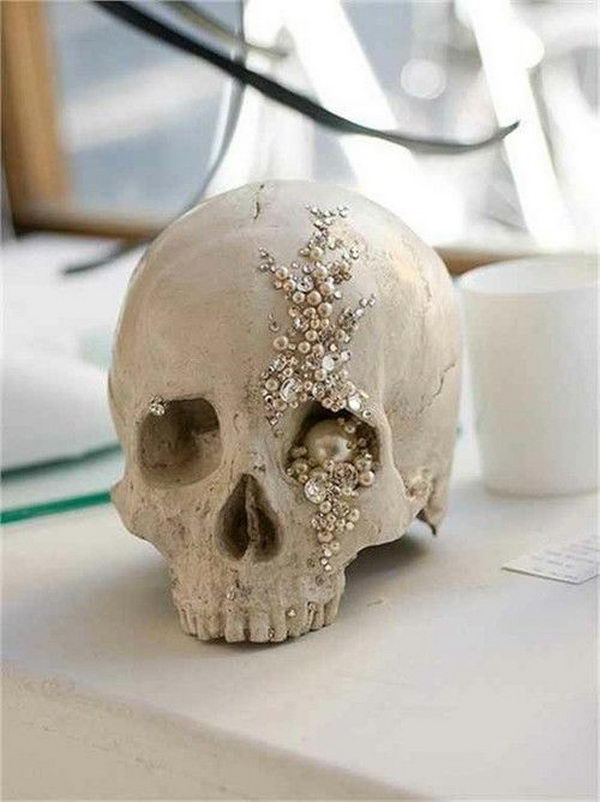 Via digsdigs.
Creepy Eyeball Flowers

Via pinterest.
Vintage Lace Wrapped Mason Jar Candle Holder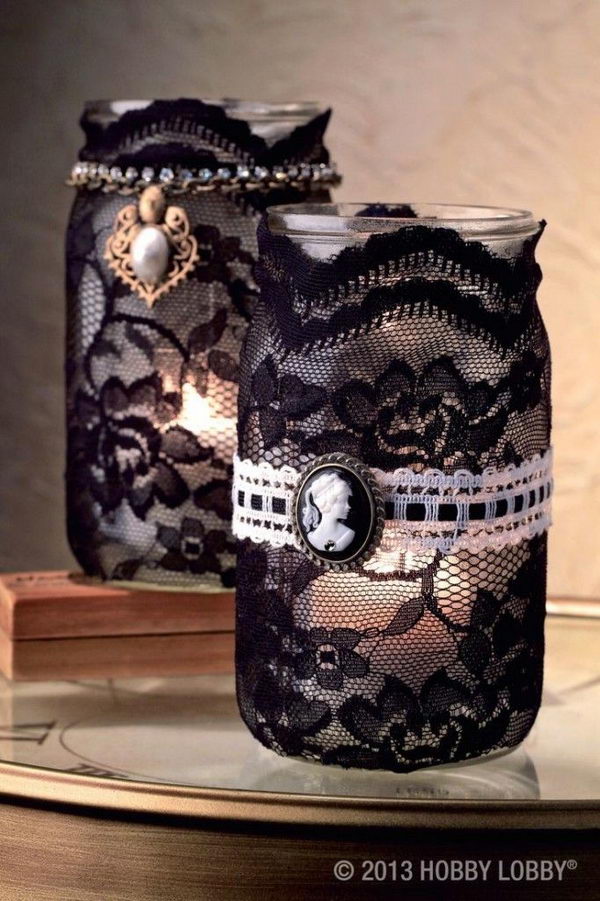 Via hobbylobby.
Halloween Glow Stick Balloons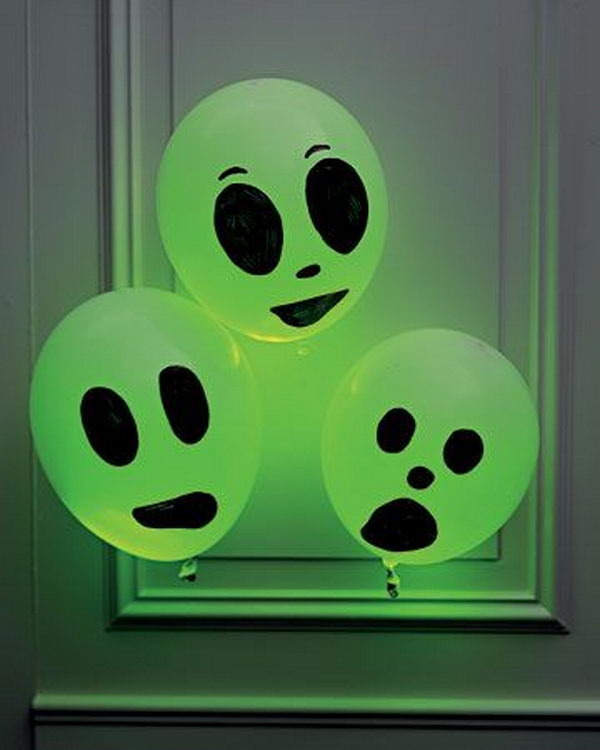 Via pinterest.
Last Minute Murder Scene Towel for the Bathroom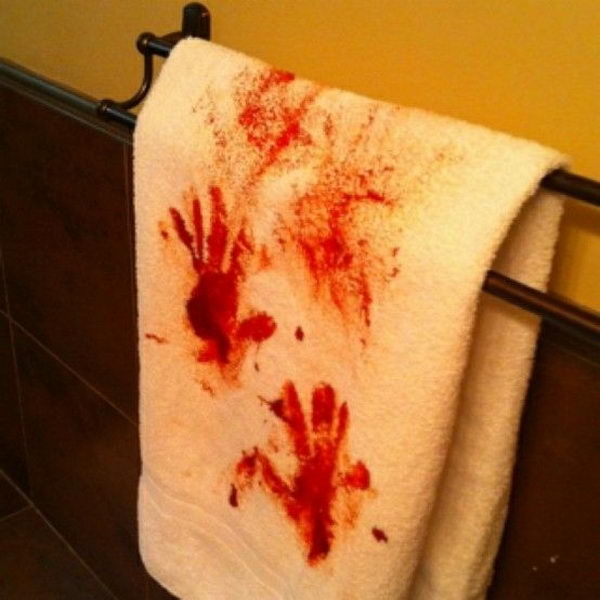 Add some creepy bloody handprints to your cheap white towel from dollar store to creep out your halloween guests. Via thedesigndaredevil.
Dollar Store Painted Sugar Skull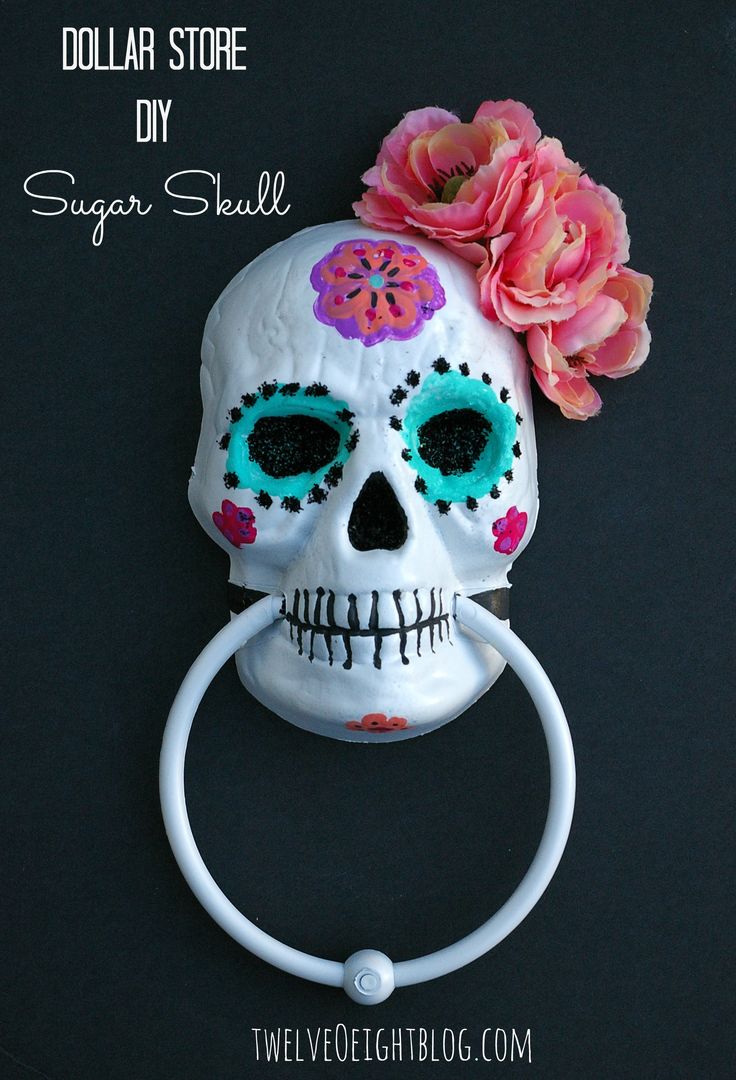 Get the tutorial via twelveoeight.