Everyone wants to be a Pirate. Younger boys, as well as some girls, want to be characters out of comics, fairytales and movies, who travel the world and live exciting adventures. Young adult boys dream of being sexy Pirate Jack Sparrow and being a hit with the ladies. Other people dream of pillaging, fortunes and seeing the world.
So yes, everyone wants to be a Pirate, if only for Halloween night. Unfortunately, PIrate costumes are expensive for only being worn once, either because children grow out of them or get tired of being the same character.
Adults may get some more mileage out of their costumes because they might go to more than one party each year, but the cost might still not be worth it just to impress a few friends at a party.
But here's what you need to know about pirate costumes. You probably already have the clothes and only need to embelish them to look the part. As for accessories or props, you can definitely make them yourself, which is a ton more fun than buying them from the store and also allows more customization. And makeup? Any that you already have around – even regular kids' makeup – will serve the purpose perfectly.

Do you still need help putting your Pirate costume together for Halloween? We've definitely got you covered. Please feel free to scroll through this article to find these Pirate Costumes and DIY Accessories ideas that will definitely set you on the right track this Halloween season. We can assure you that your friends will be impressed and, if that's the case, your little ones will be stars of the neihborhood's trick-or-treating.
Pirate Costume for Kids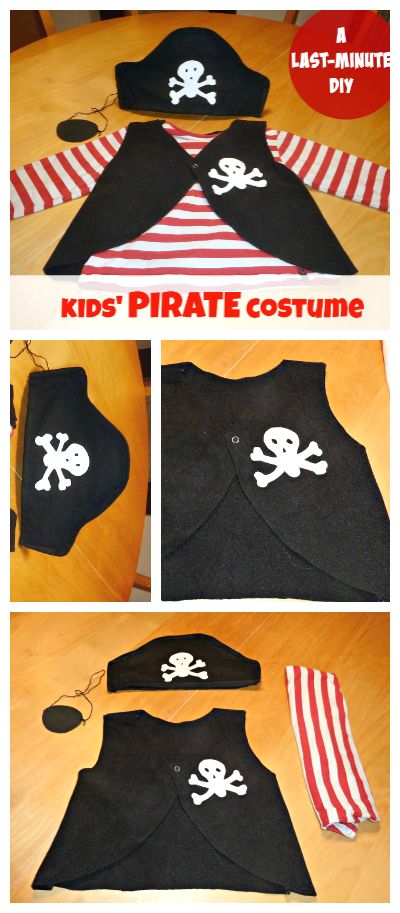 Easy DIY Pirate Costume Shirts

via harvardhomemaker
DIY Ruffle Cuffs for Pirate Costume

Medieval Celtic Arm Bracers with Sleeves for Pirate Costume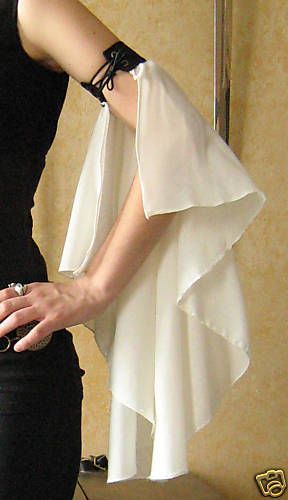 Salvaged Leather and Lace Pirate Wrist Cuff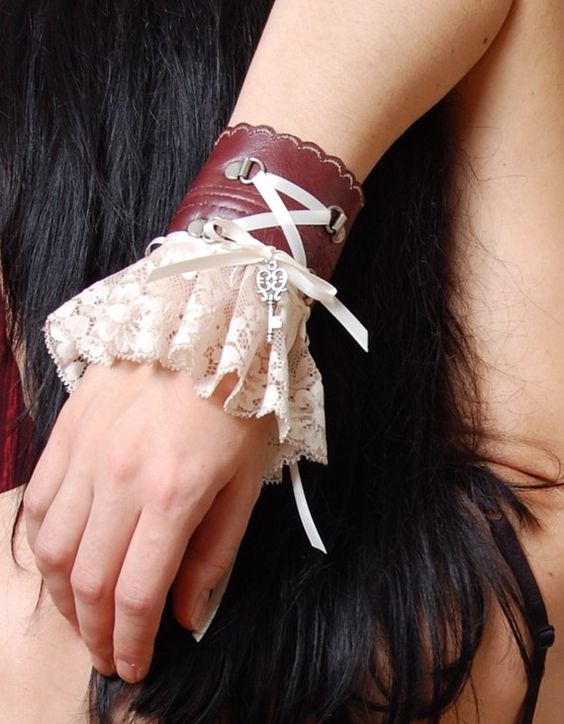 DIY Pirate Costume Hat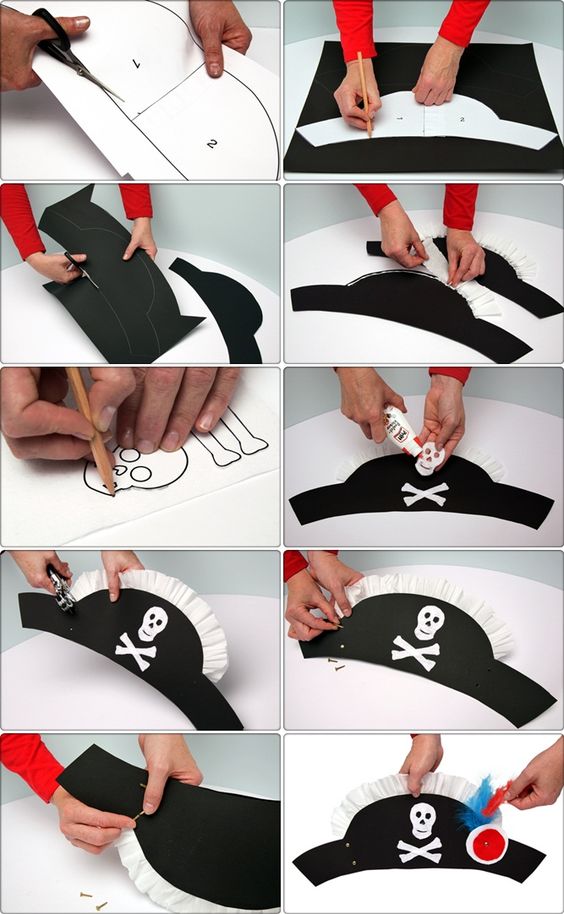 via diy-enthusiasts
DIY Pirate Costume Head Scarf

via rannka
Quality Easy Pirate Hat

via instructables
DIY Pirate Boots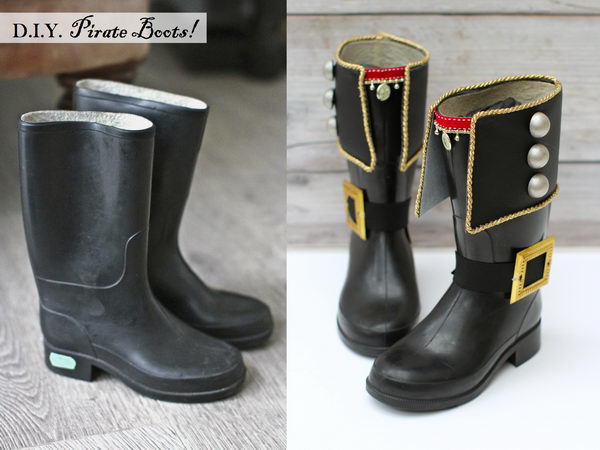 DIY Turkish Vest Made from an Old T-shirt

via sparklybelly
DIY Pirate Blouse from an Old T-shirt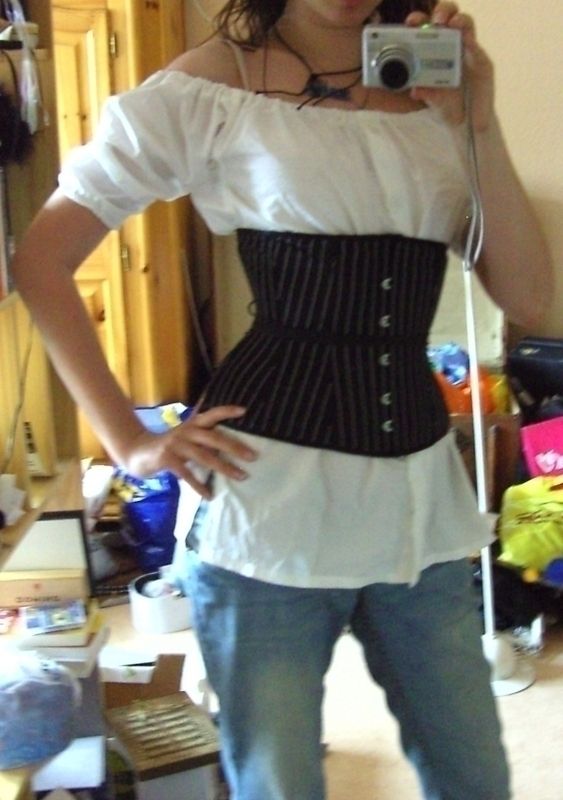 via cutoutandkeep
DIY Denim Lace-up Corset Belt

via lifeannstyle
DIY Sewing Leather Corset

via corsetacademy
DIY Steampunk Bustle Skirt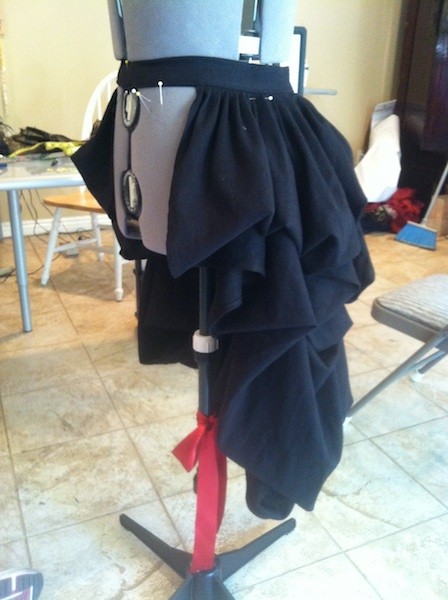 via goldenlasso
Halloween Pirate Costume for Girl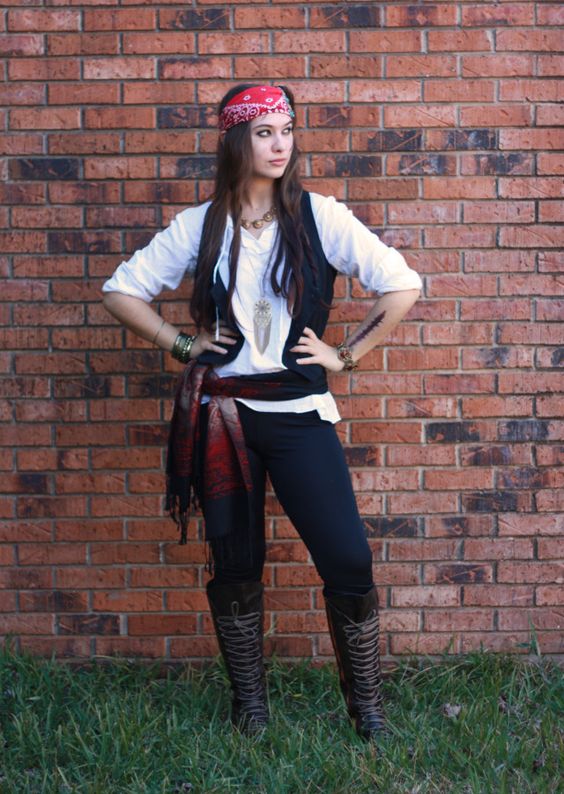 via sarahforshaw
Cardboard Pirate Sword
DIY Pirate Hook

up via allfortheboys, down via makeandtakes
Toilet Paper Roll Parakeets for Pirate Costume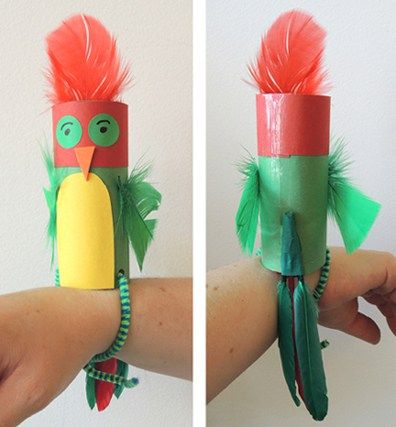 via princeton
DIY Pirate Spy Glass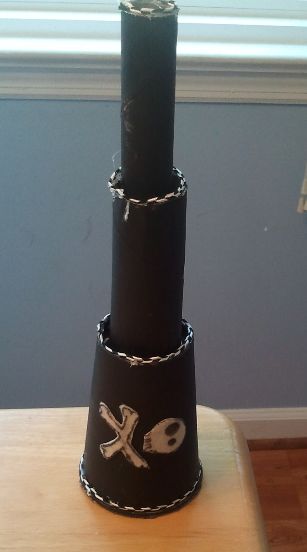 via jessicascoupons
DIY Pirate Eye Patch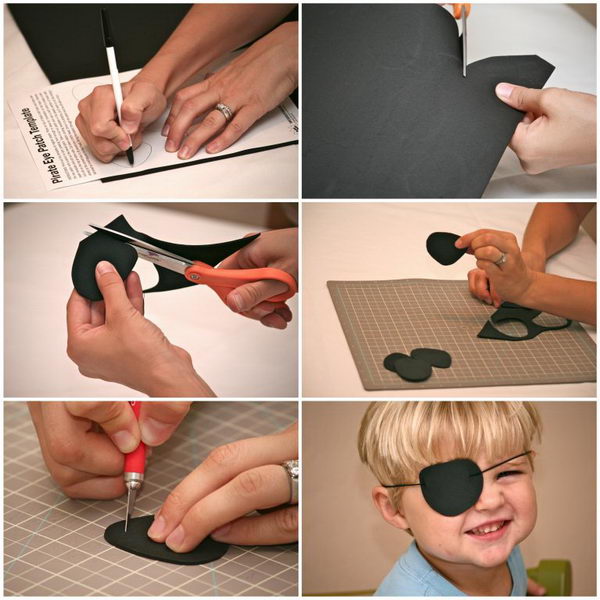 via pagingsupermom
Double-Layer Square Circle Skirt for Pirate Costume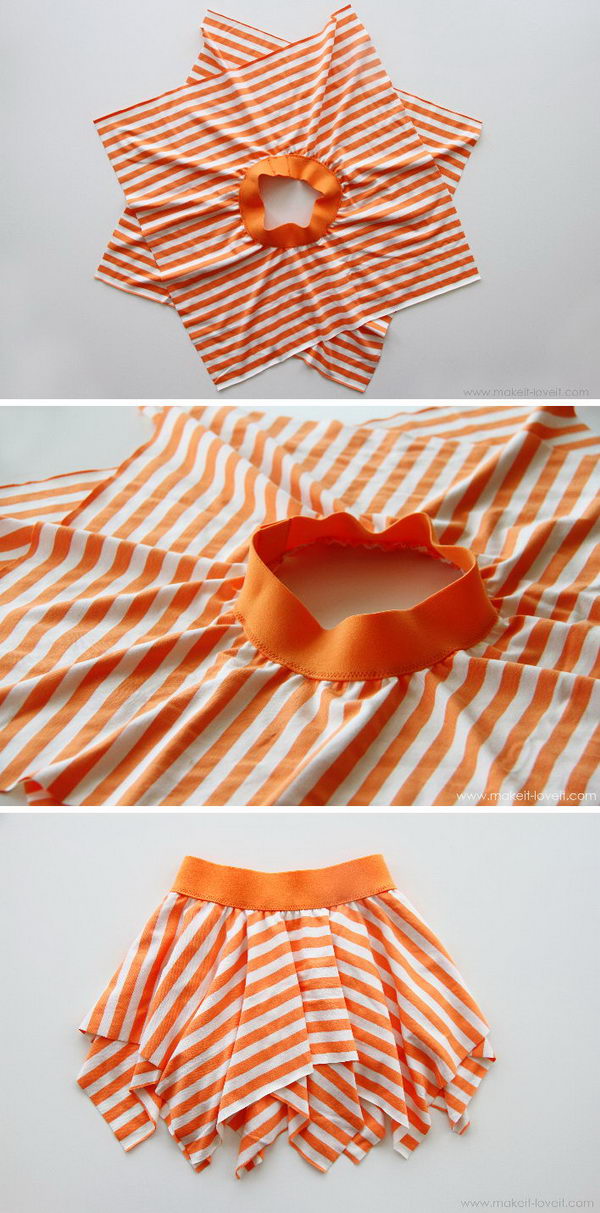 via makeit-loveit
DIY Edgy Grommet Leggings for Pirate Costume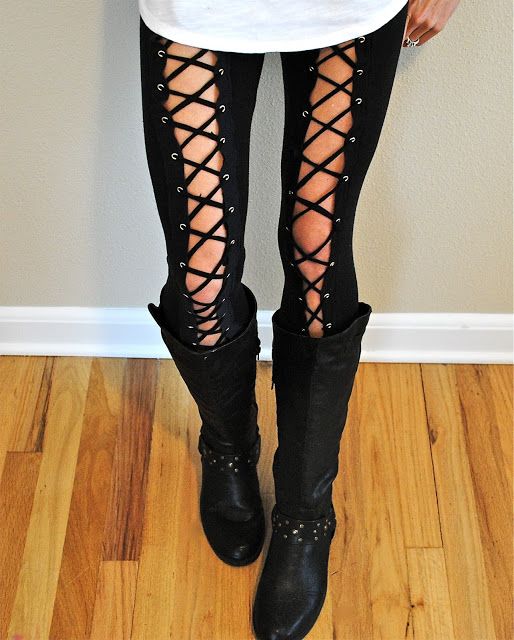 via trashtocouture
DIY Duct Tape Corset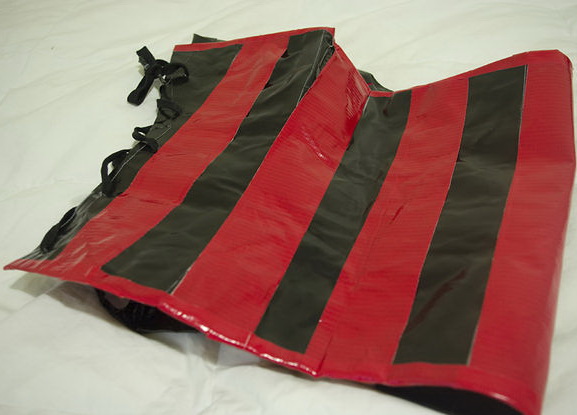 via instructables
Renaissance Faire costume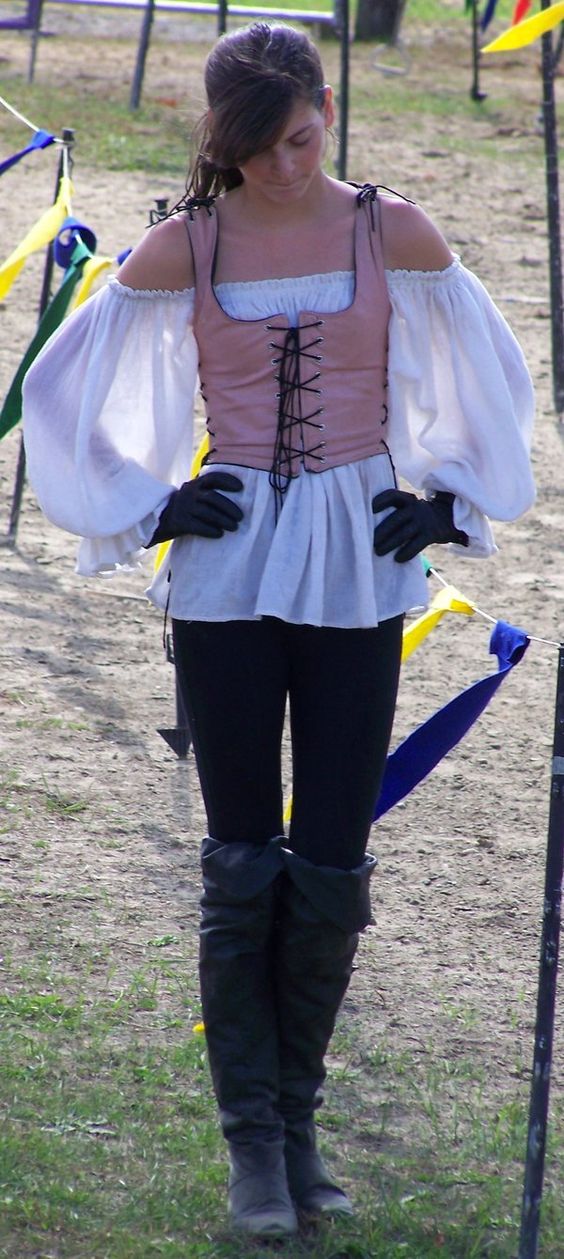 via deviantart
Simple Pirate Costume for Women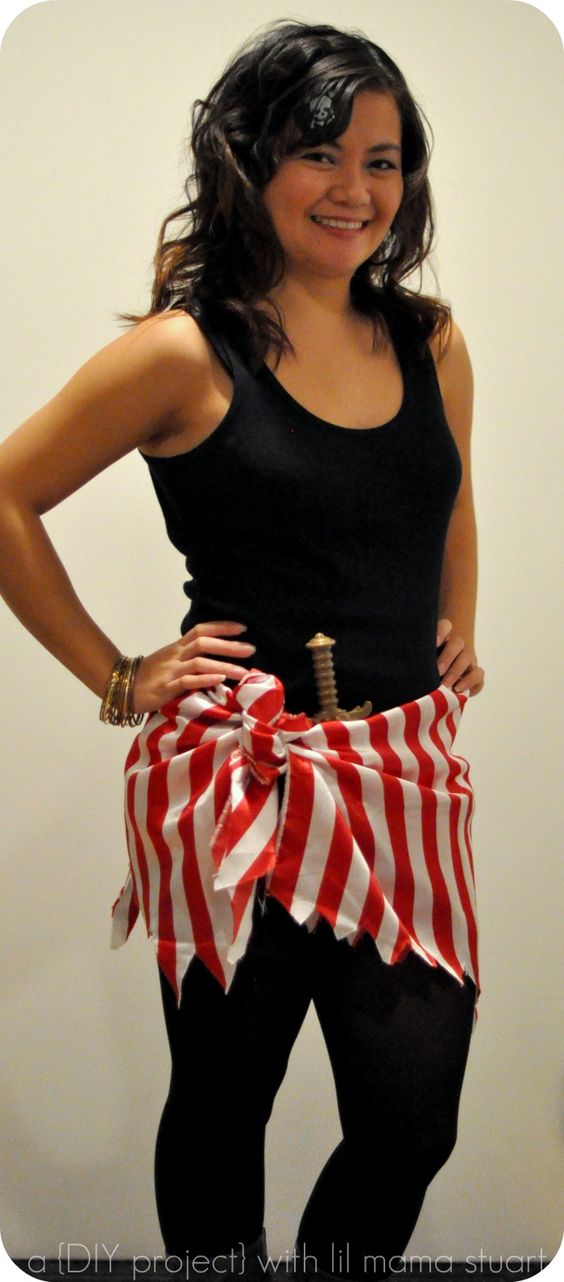 via blogspot
Easy DIY Pirate Costume for Boy