Deer are some of the most famous and beloved Winter creatures. They are featured in plenty of decorations, and they are always part of snow-covered scenes in paintings, cartoons and even pictures.
Reindeer are a very special kind of deer. They are usually connoted with the Holidays, and Santa Claus, in particular. Rudolph, the one with a red nose, is the star of many books, movies, decorations and clothing items.
Making a deer ir reindeerthemed crochet piece is thus somewhat of a must for the colder times, because you can use it to decorate the house or give it to someone else as a gift instead.
There are a lot of deer themed crochet projects you can attempt: you can make a knitted sweater, pillow, ornament, canvas or even a stuffed toy for the little ones. It all depends on your level of skill and who the piece is for.
Do you need a little help coming up with the perfect deer themed piece? Check out these Crochet Deer Ideas.
Amigurumi Reindeer Rudolf Free Pattern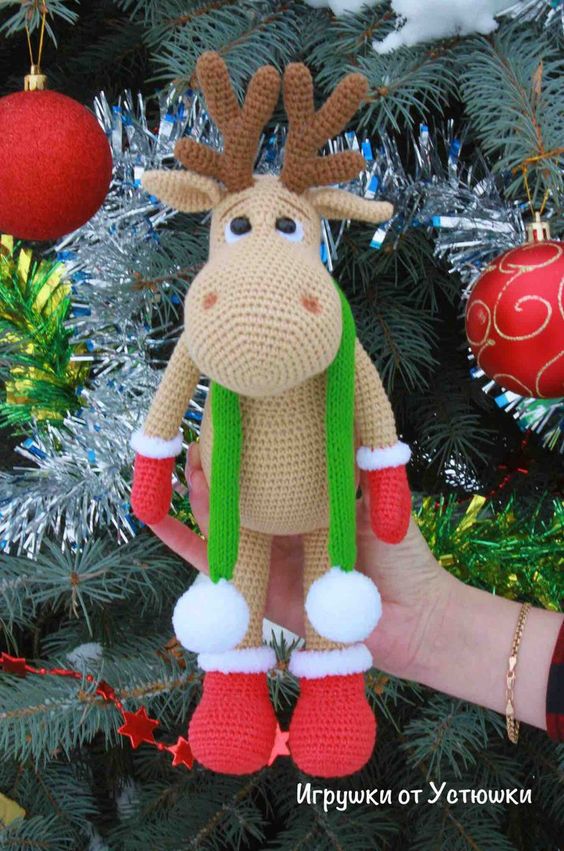 Free Crochet Reindeer Hat Pattern

via placeinprogress
Free Crochet Little Deer Hat Pattern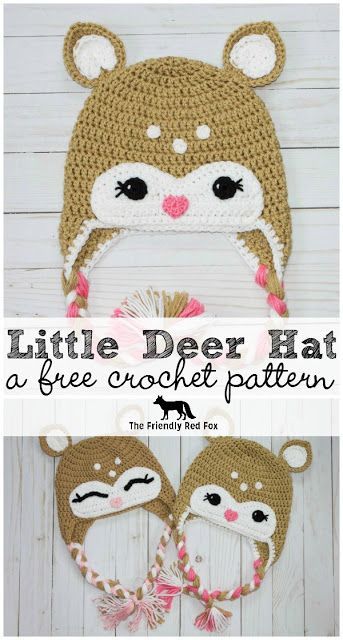 Amigurumi Christmas Deer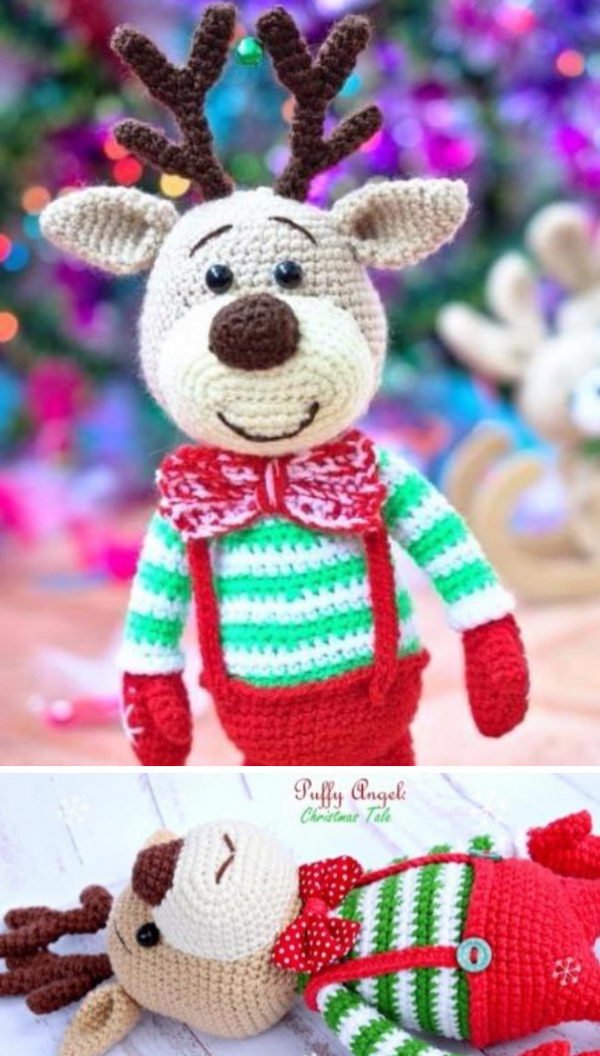 via Amigurumi Today [English] and Amigurum Ru
Amigurumi Deer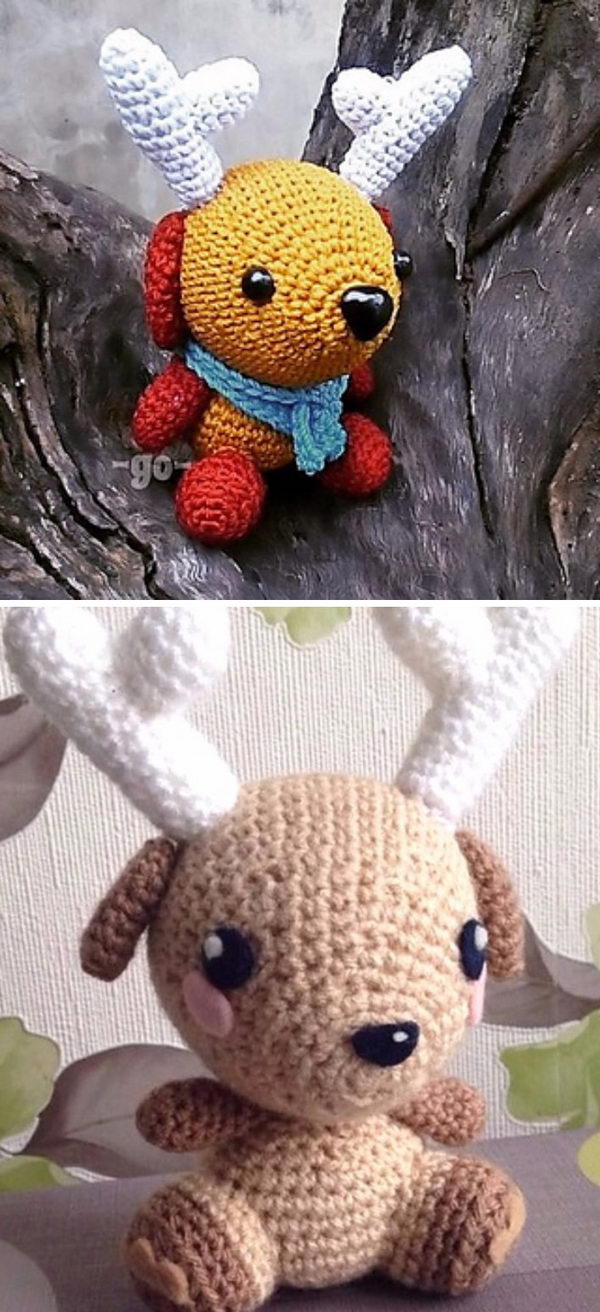 via ugofebrina
Tobi Christmas Deer In Hat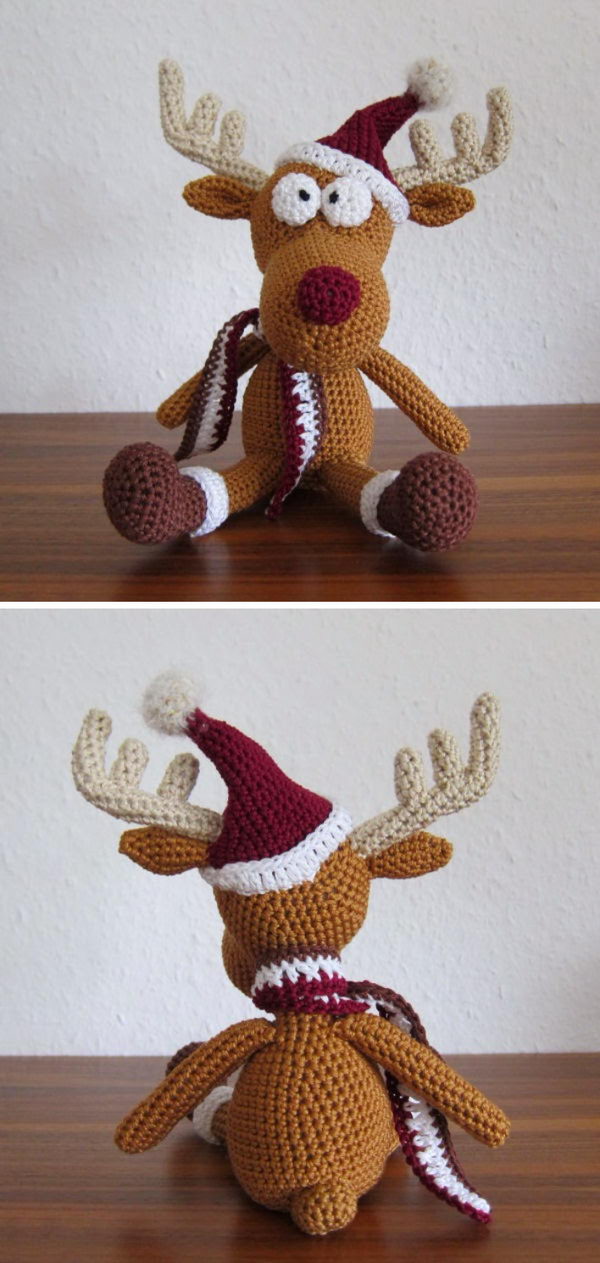 via Stephiskoestlichkeiten Blogspot
New Year Reindeer Rudolph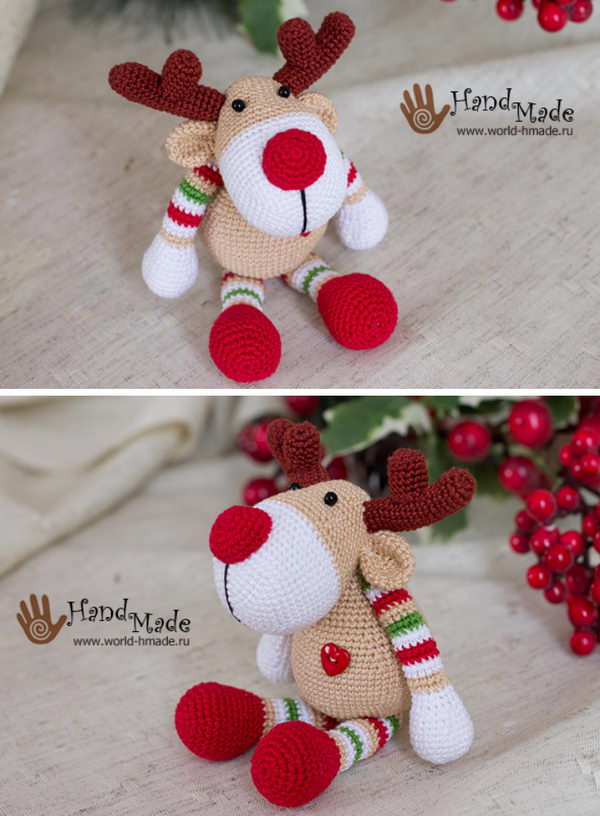 via World-Hmade
Large Crochet Moose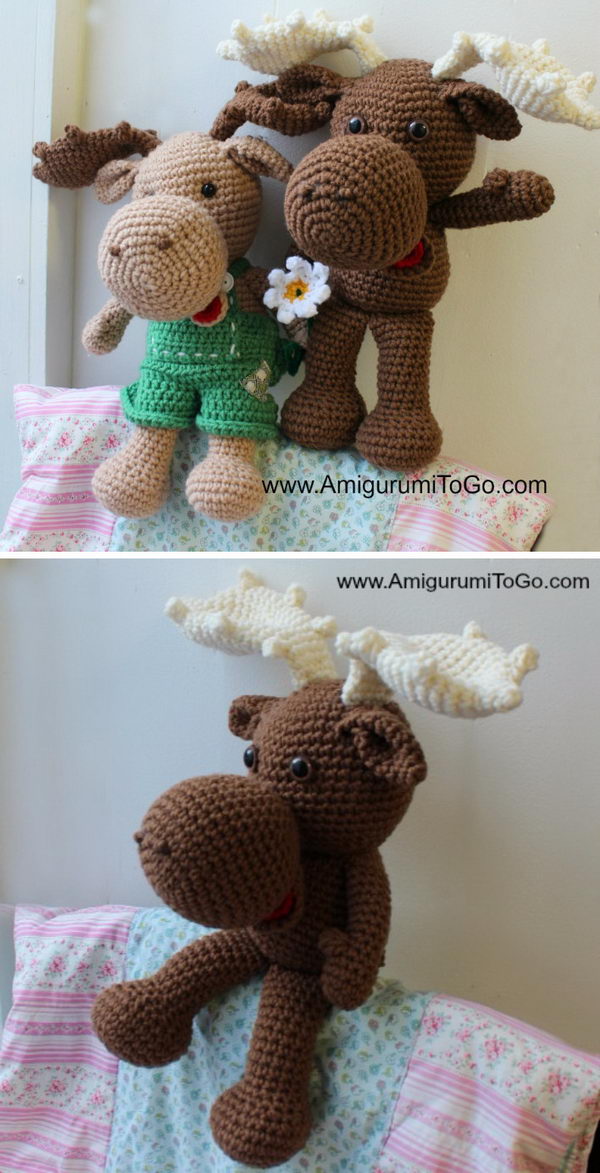 via Amigurumi to Go
Prudolph Reindeer Ornament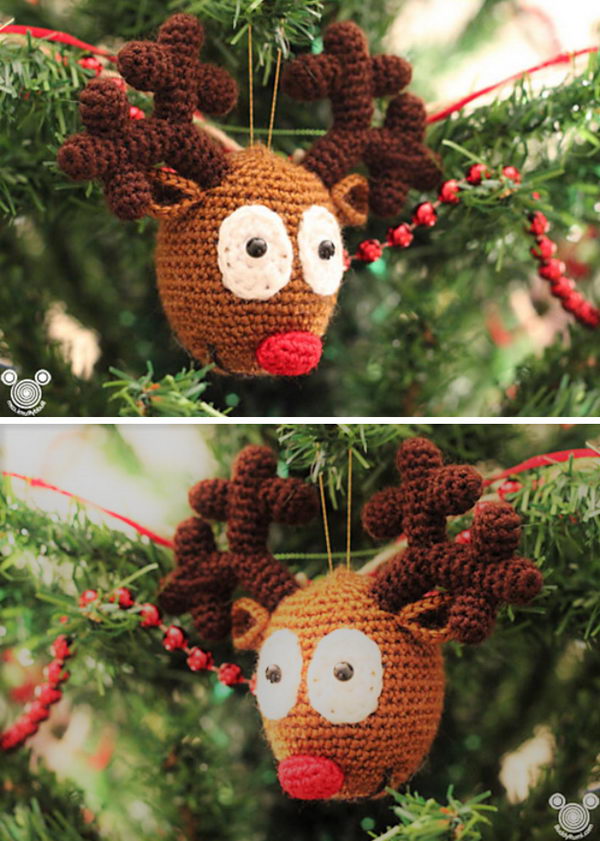 via Ana Rosa
Rudy, The Reindeer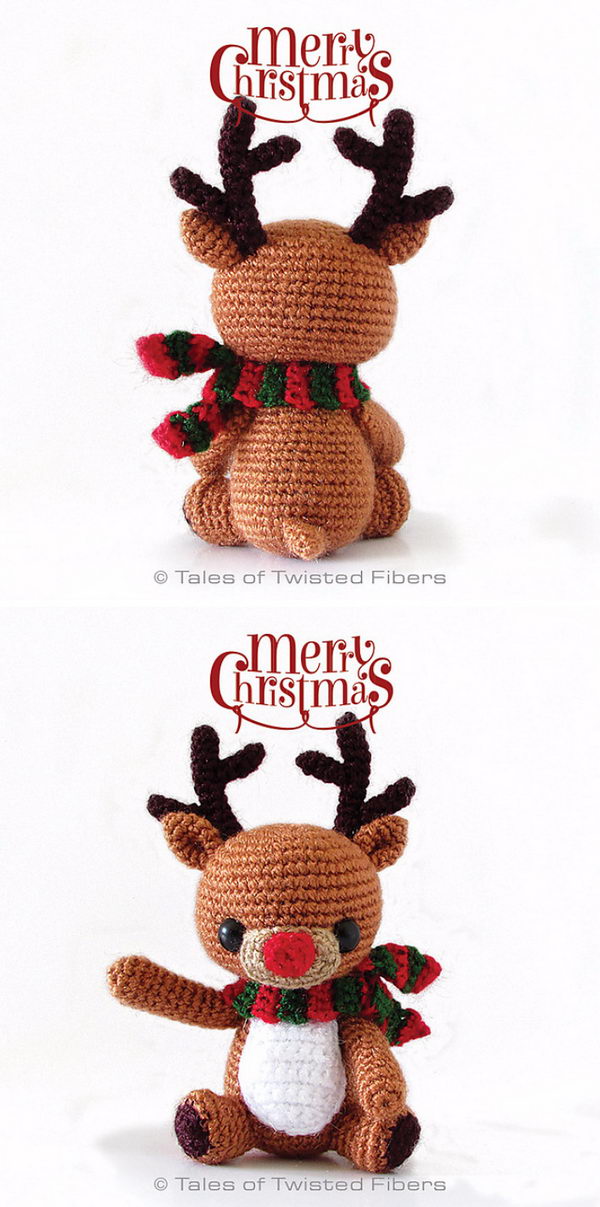 Crochet Mini Reindeer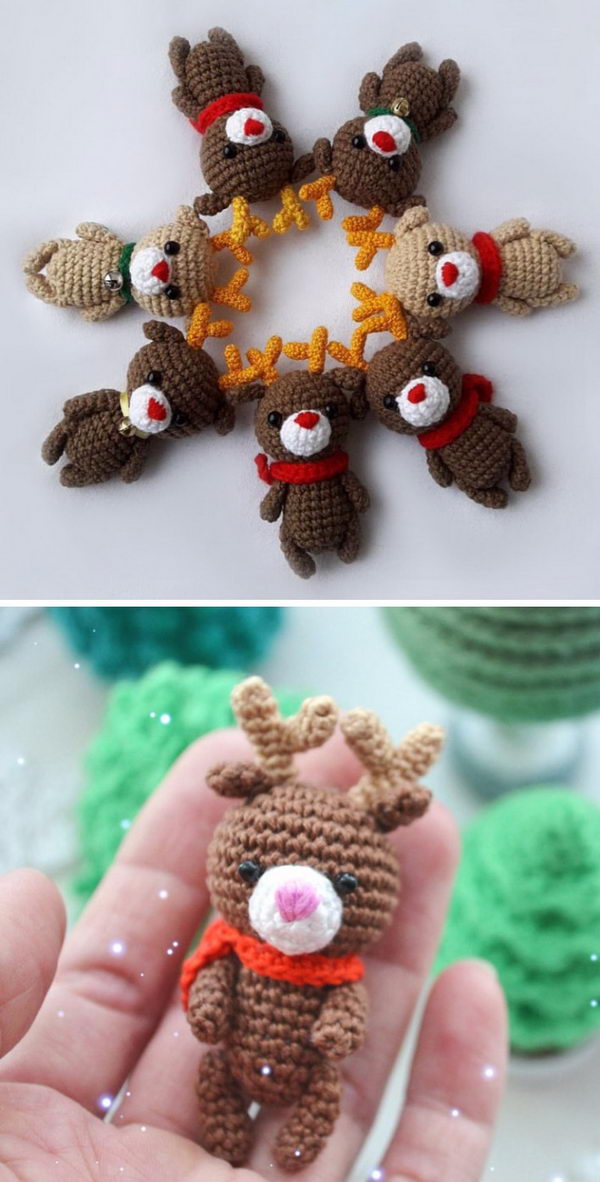 via Amigurumi Today
Ronald The Fat Little Reindeer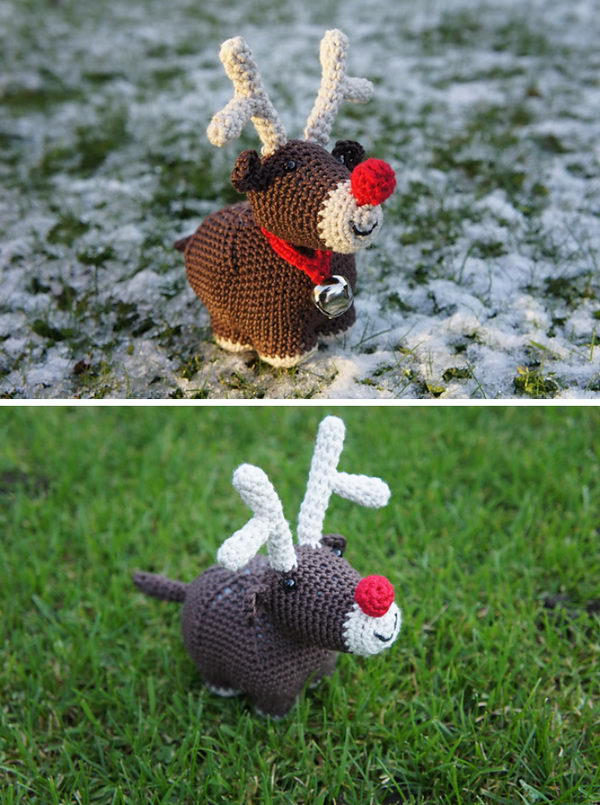 via Anna Beckett
Murray The Reindeer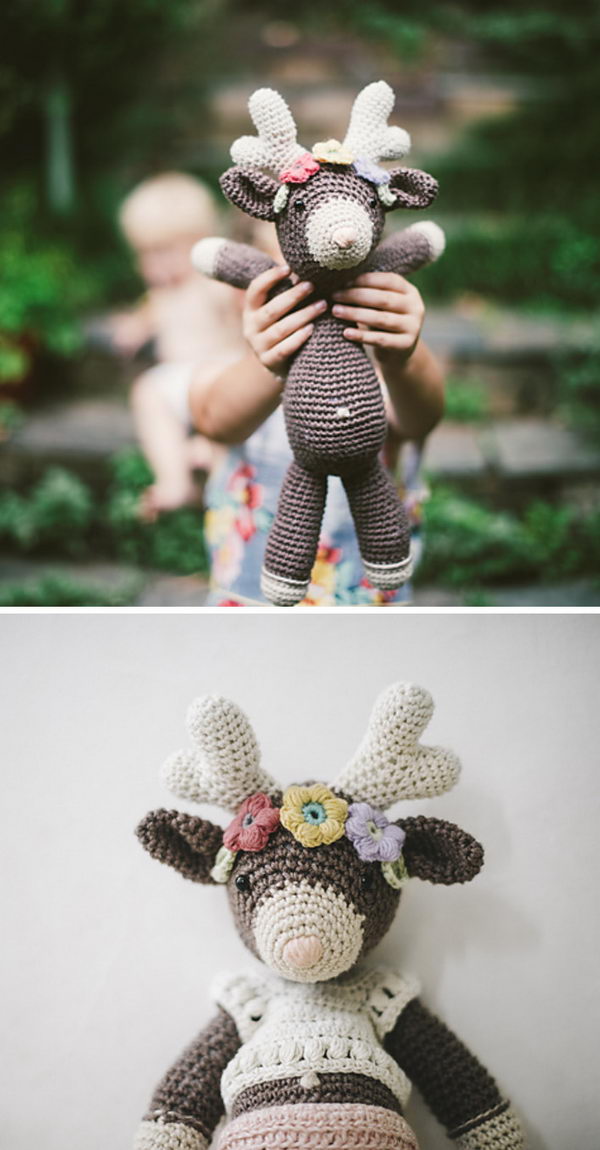 via Aamelie-claire and Dawn Toussaint
Christmas Deer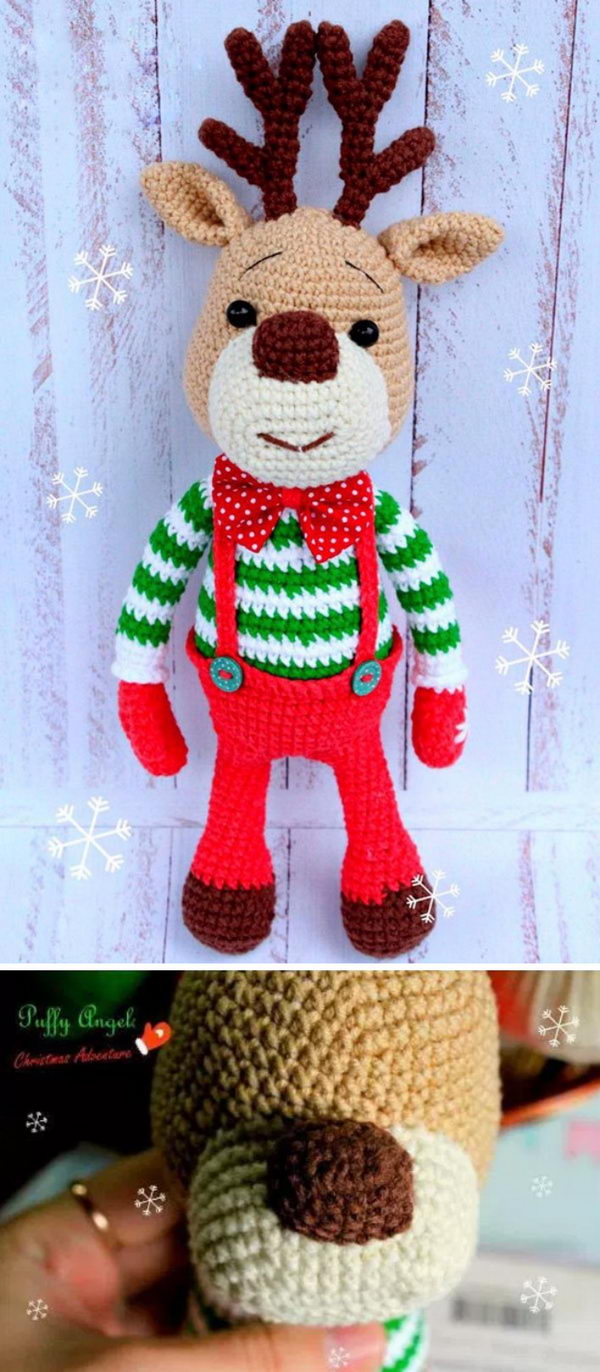 via Squidgey and Amigurumi Today
Reno Baby Reindeer

via Tarturumies