Flower patterns and shapes are quite a classic, but sometimes also a trend. They are used in homeware, fashion and every other area you can think of.
The flower stitch is a specific crocheting technique, which you may or may not already be familiar with. It gives pieces a very unique and detailed look, as opposed to your regular, beginners' stitch.
The flower stitch can be applied in many ways, from headbands, to doilies and to hem clothing, towels or eves curtains and pillows. If you're a crochet beginner, you may want to perfect your craft before attempting this beautiful, yet different stitch, If you're up for the challenge, however, we applaud your audacity.
Whether you're new to this stitch or to crochet in general, we are definitely here to help and support you, which is why we've put this article together.
Ready to add the flower stitch into your crochet arsenal? Then here are some Crochet Flower Stitch Patterns and Tutorials to get you started.
Striped Rosebud Stitch

via My Picot
Crochet 3d Flower Stitch With Leaf

via My Picot
Crochet Custer Flower Stitch

via My Picot
Crochet Layered Flower Stitch

via My Picot
Crochet Popcorn Flower Stitch

via My Picot
Crochet Rosebud Flower Stitch

via Deborah
Crochet Puff Flower Stitch

via Mamachee and Bella Coco on Youtube
Crochet Pop Out Flower Stitch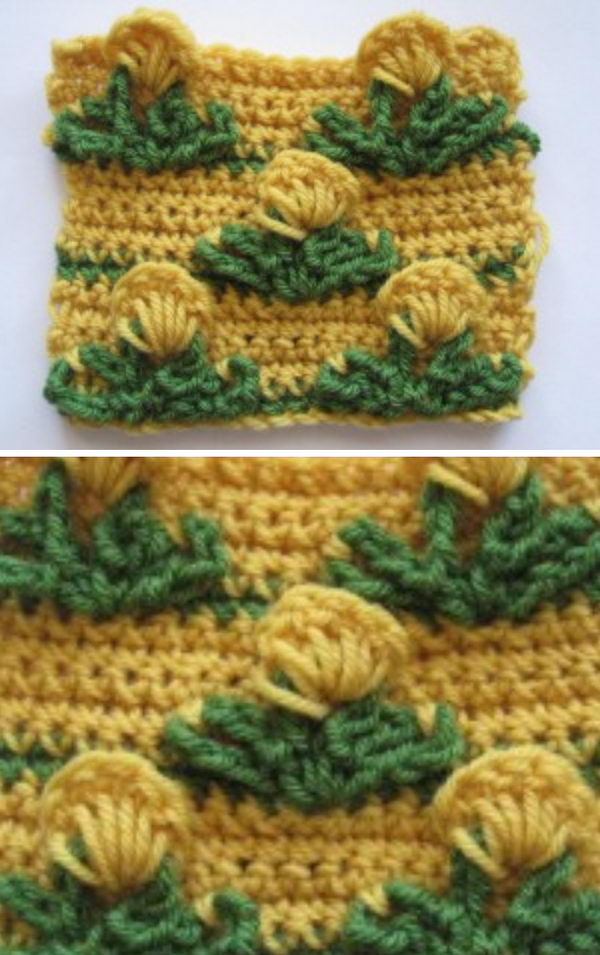 via Crochet Spot
Tunisian Crochet Rose Stitch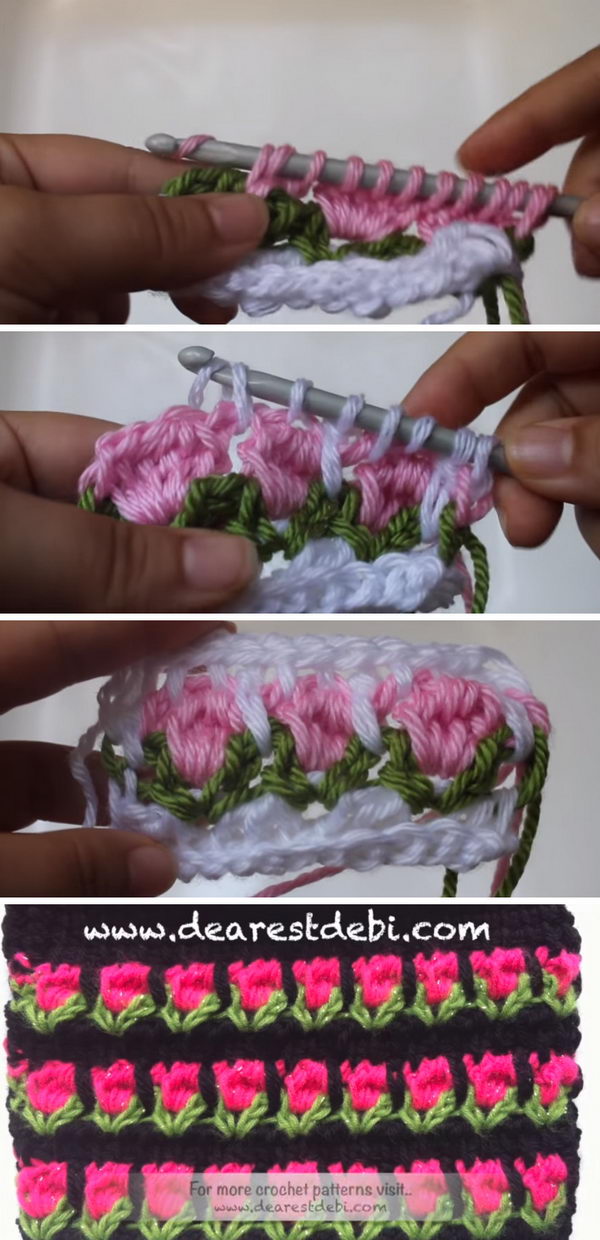 How To Crochet Tulip Stitch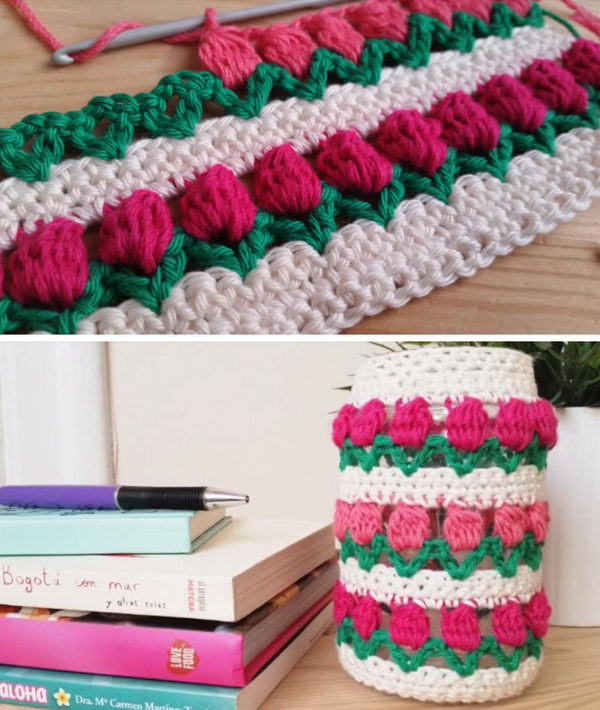 Crochet Openwork Flower Stitch

via My Picot
Crochet Window Flower Stitch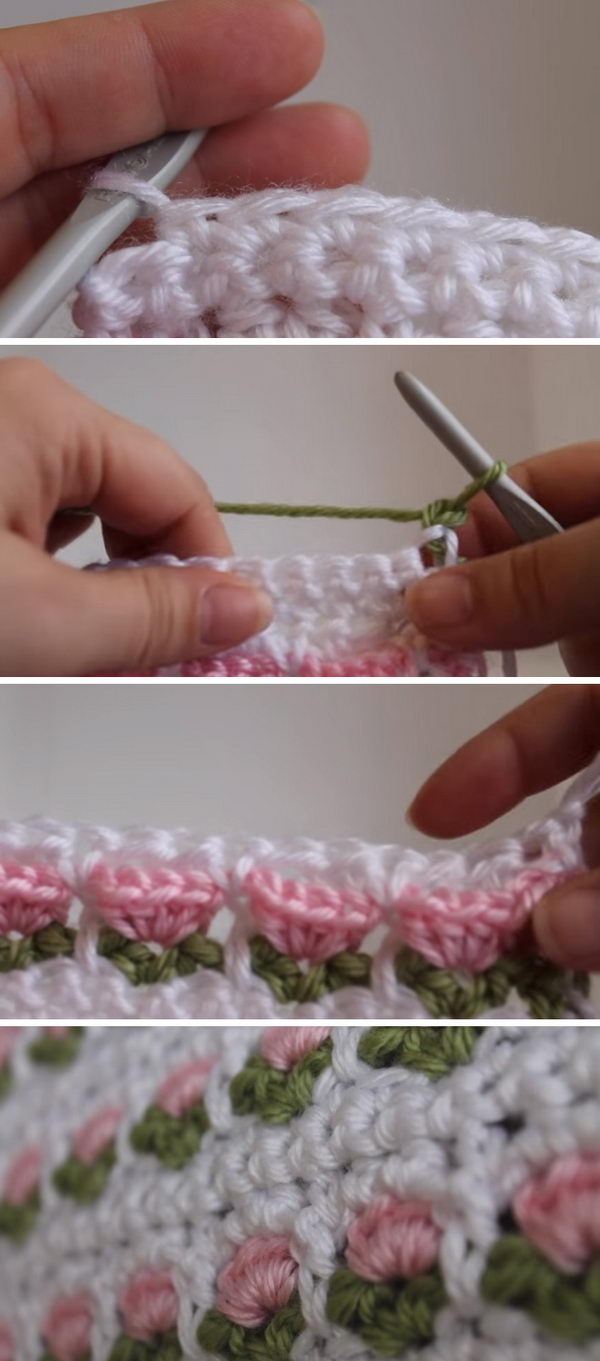 Crochet Textured Tulip Stitch
via My Picot
Crochet Lattice Flower Stitch

via My Picot
Crochet Joint Flower Stitch

via My Picot
Crochet Puff Flower Stitch

via My Picot
Crochet Wild Flower Stitch

via My Picot
Crochet Pop Out Tulip Stitch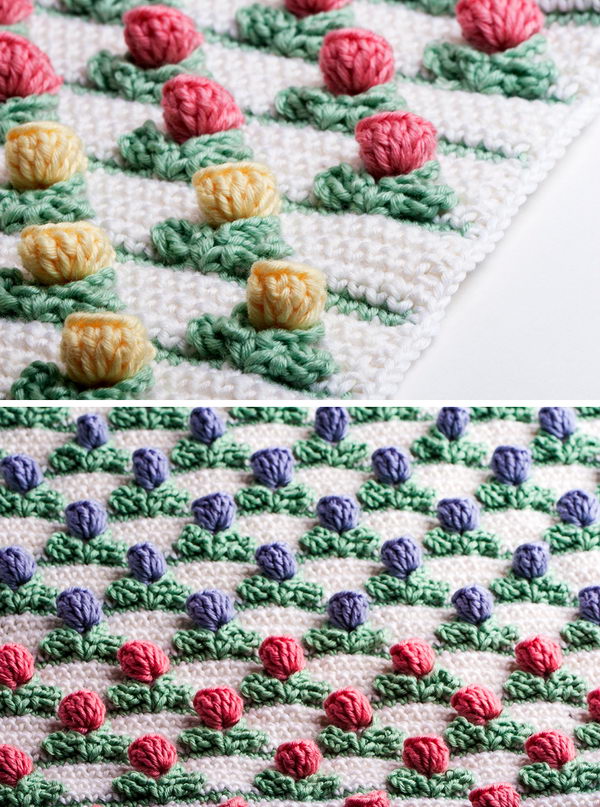 via Yarn Twist