Summer season is approaching and the weather is getting warm. It's time for kids to get excited and play outdoors. When children play outdoor, they are developing physically, emotionally while having so much fun. Good outdoor play areas provide kids with an opportunity to explore, experiment and create. Check out these fun and easy DIY outdoor play areas for kids. Hopefully this list can spice up your backyard entertainment for the kids, and create tons of fun memories.
Backyard DIY Race Car Track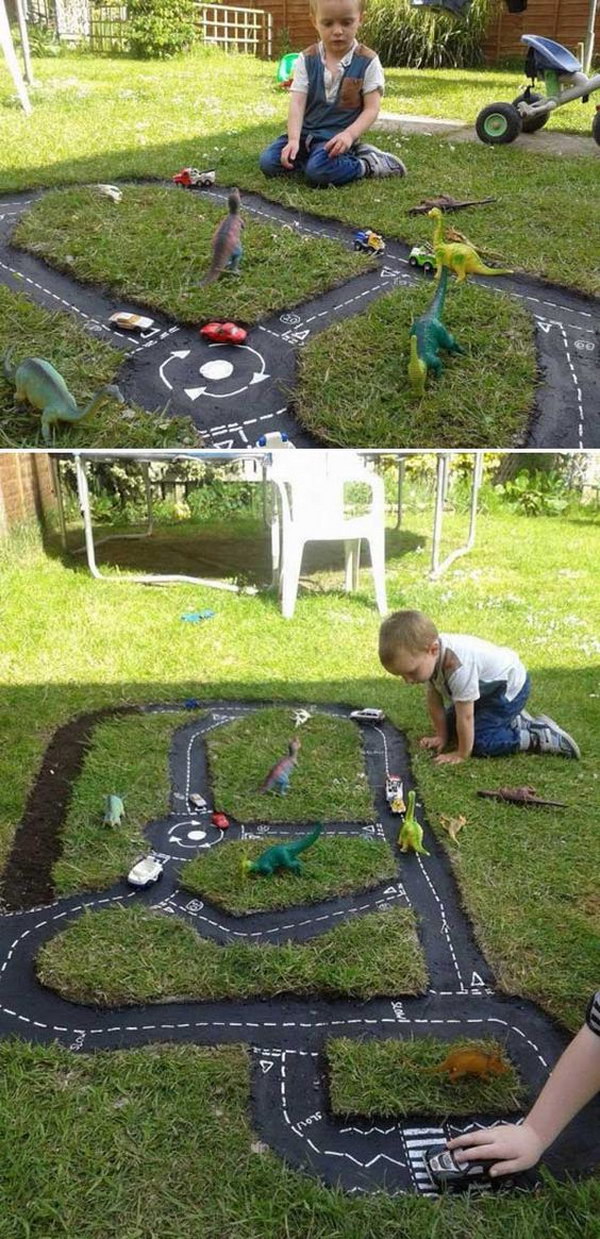 What an easy DIY project. It's a great way to get your kids out in the yard and away from the computers. via thewhoot
Spring Time Tic-Tac-Toe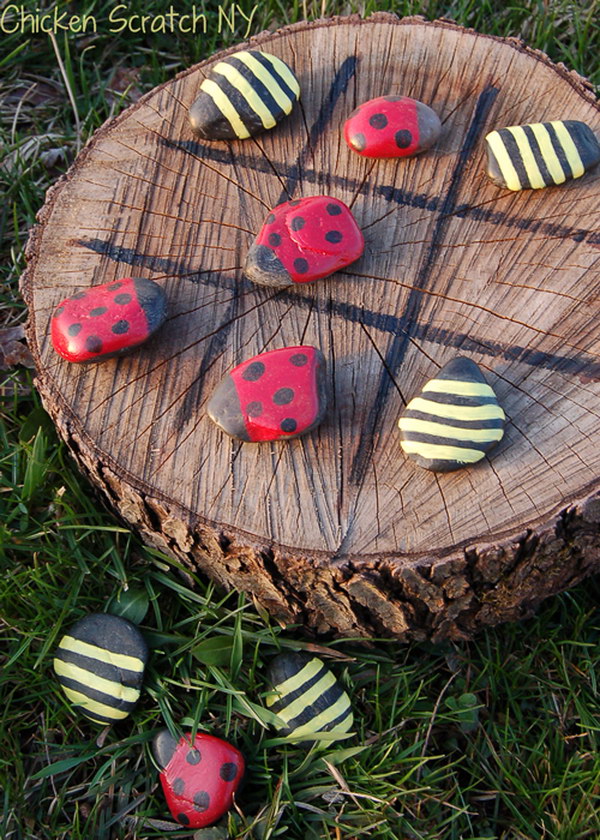 Use rocks and a tree stump to create a fun outdoor version on Tic-Tac-Toe. via chickenscratchny
Landscaping Natural Playspaces for Children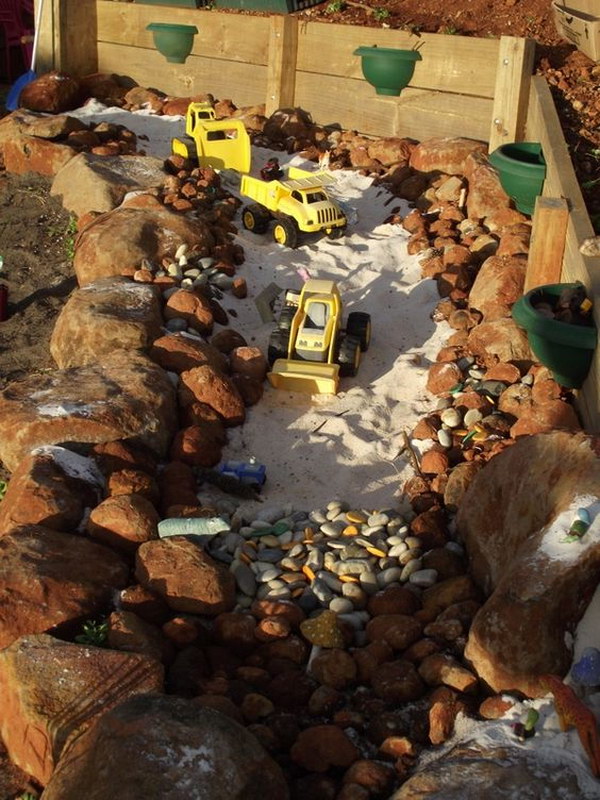 Outdoor Play Area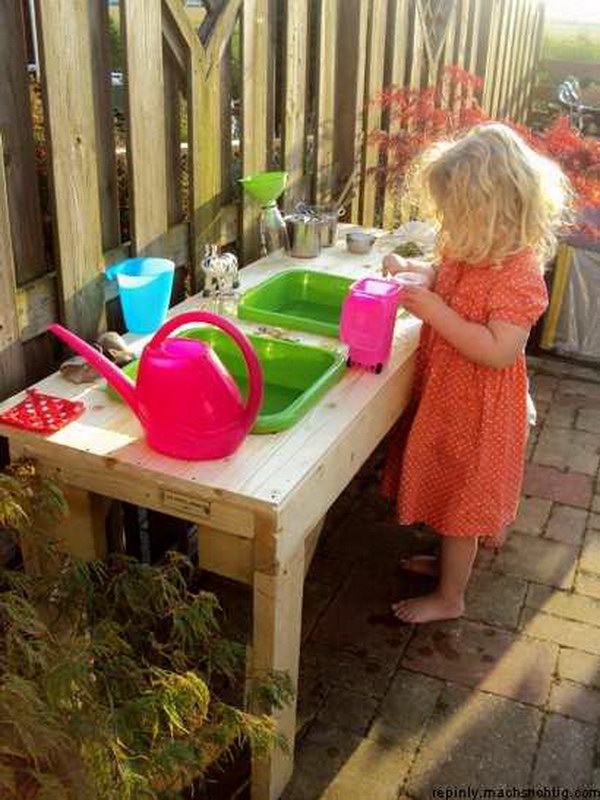 DIY Sand And Water Table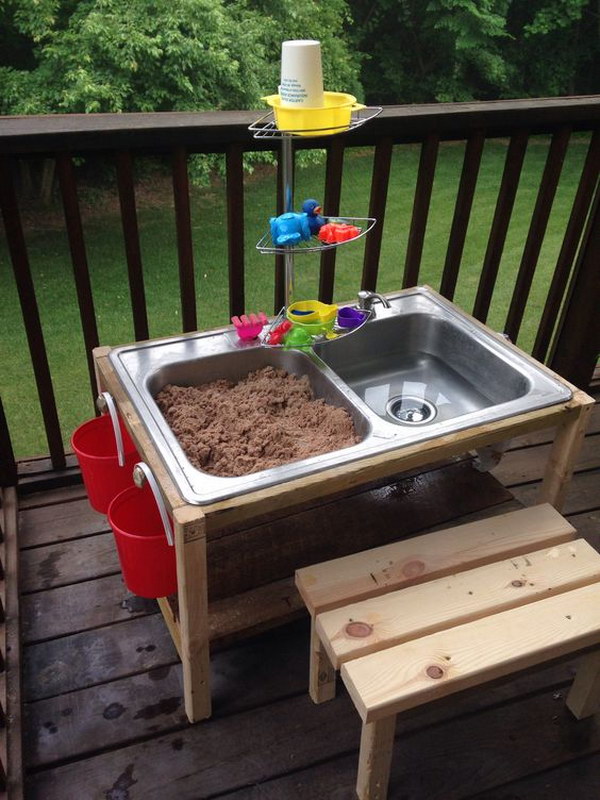 Make a sand and water table with a thrift store kitchen sink and palette wood. Kids will love it.
Cute Outdoor Play Kitchen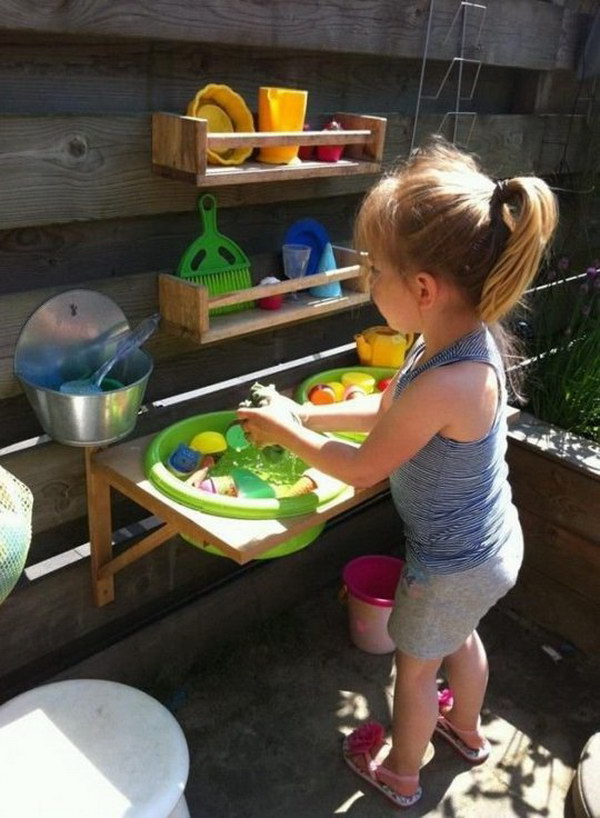 via apartmenttherapy
Painted Stepping Stones In Backyard For Hopscotch Game
Giant Bubbles Outdoor Fun for Kids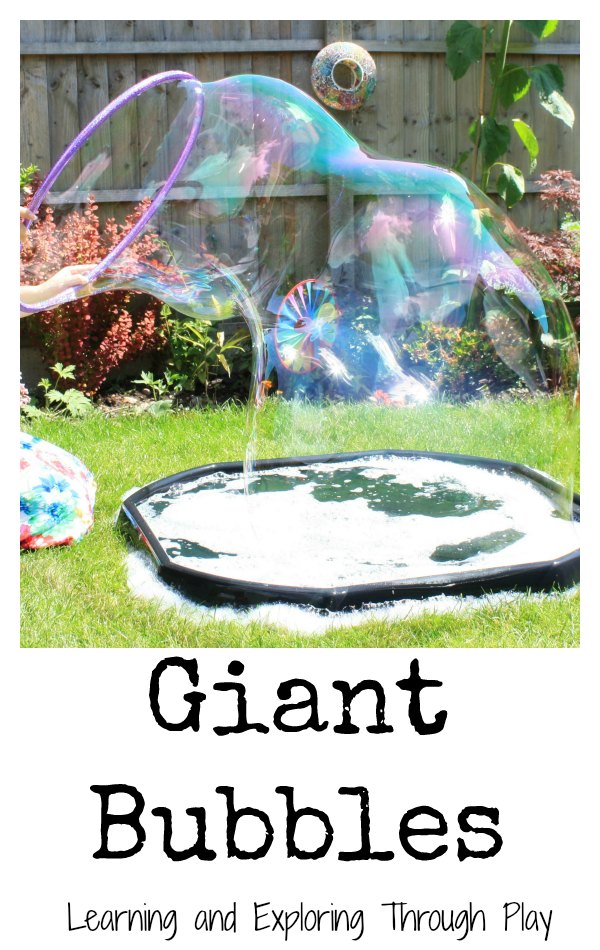 Fill a tuff tray with water, add fairy liquid, and use a hula hoop to create a really big bubble. source
DIY Musical Kids Outdoor Play Area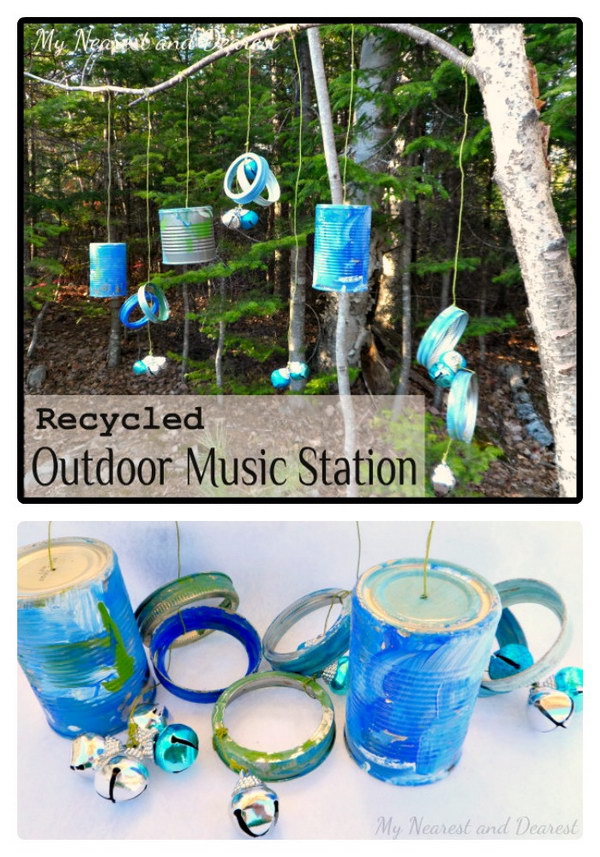 DIY Tire Teeter Totter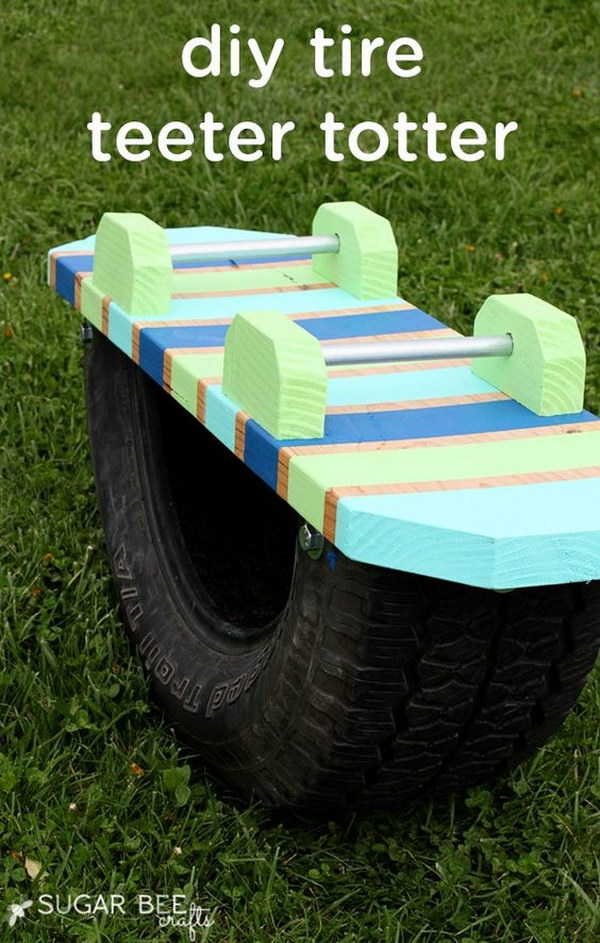 This tire teeter totter would make a great outdoor play area for your kids to enjoy this summer! via sugarbeecrafts