Christmas may celebrate the birth of Jesus Christ, but Santa Claus is arguably the season's most famous figure.
There are many ways to incorporate Santa-themed elements into your holiday decoration, much like there are many ways to use crochet techniques to bring them to life.
You can crochet Santa ornaments, little stuffed figures and much more than that. In fact, while it would be very different and likely not as warm and cozy, you could even crochet Santa hats for your family or little Santa costumes for babies and toddlers.
And while crocheting a whole full size Santa costume would be a lot of work, you can absolutely make sweaters that resemble Santa's suit or feature his figure.
The sky may not be the limit when it comes to the number of Santa related crochet projects you can make this Christmas, but it comes quite close.
Still need ideas or patterns to guide your efforts? That's what we're here for. Have a look at these Crochet Santa Claus Ideas and we're sure you'll find something Santa themed you'd like to make.
Santa Badge Decoration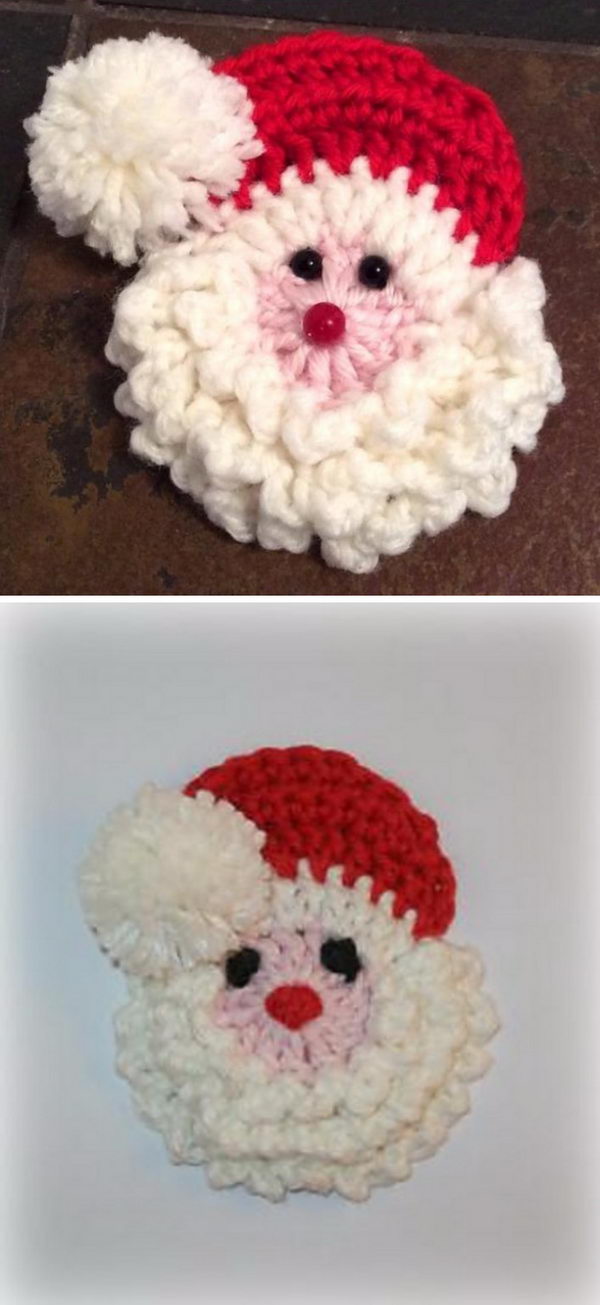 Crochet Santa's Beard

Santa Door Hanger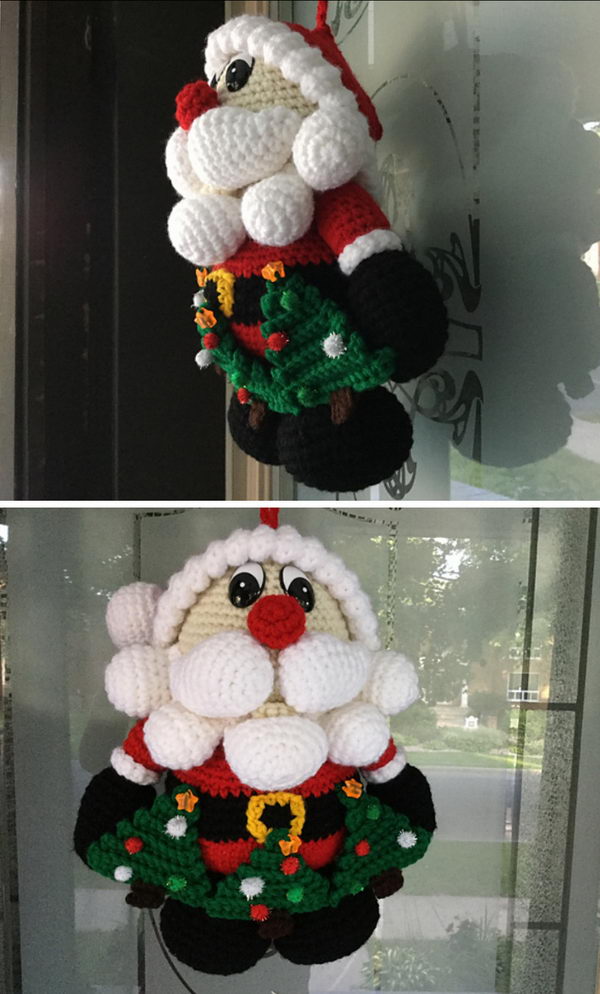 via Lisa Kingsley's Ravelry Store
Santa Claus Doll

Amigurumi Santa Ornament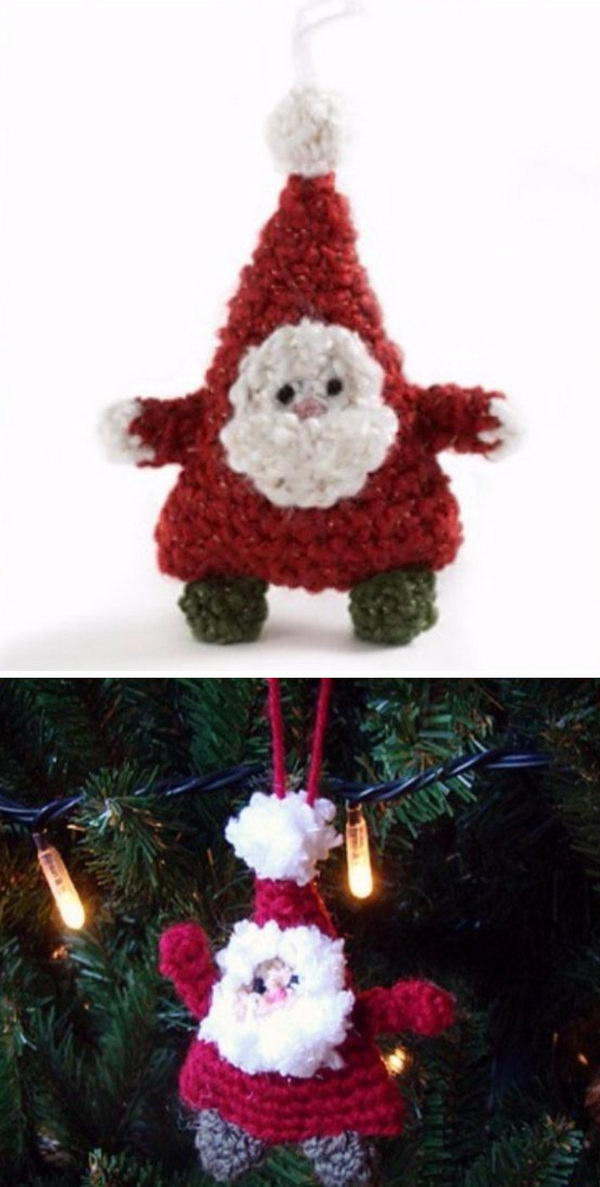 via Lion Brand
Mrs Santa Claus Doll

Santa's Gift Basket
via HeatherLTN and Yarnspirations
The Santa Bust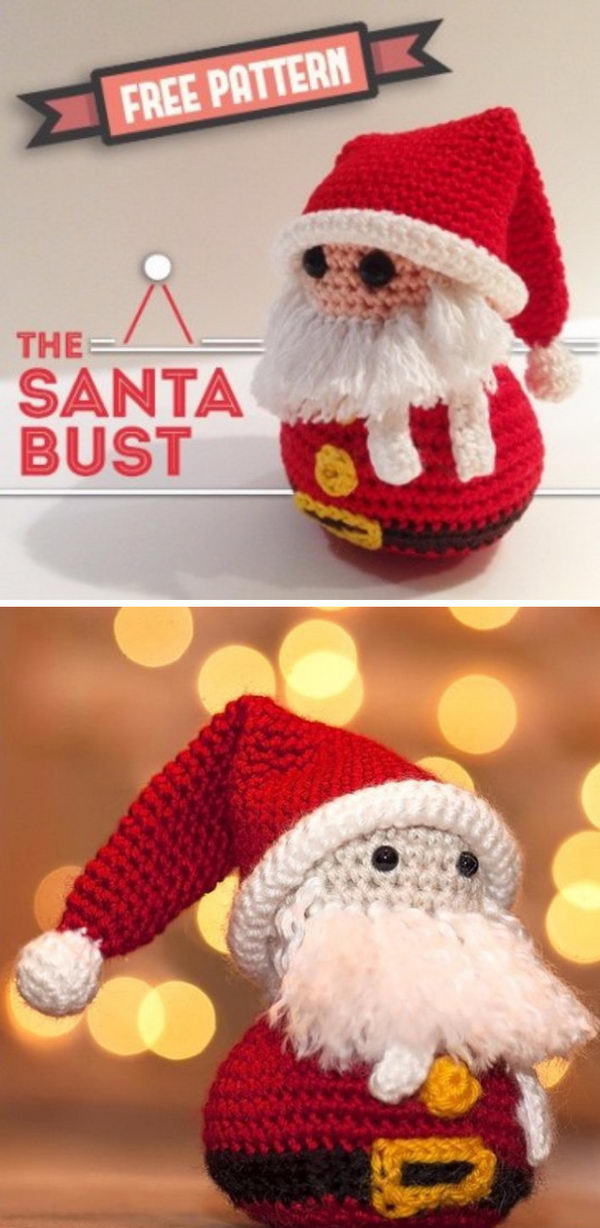 Santa Clause Face Motif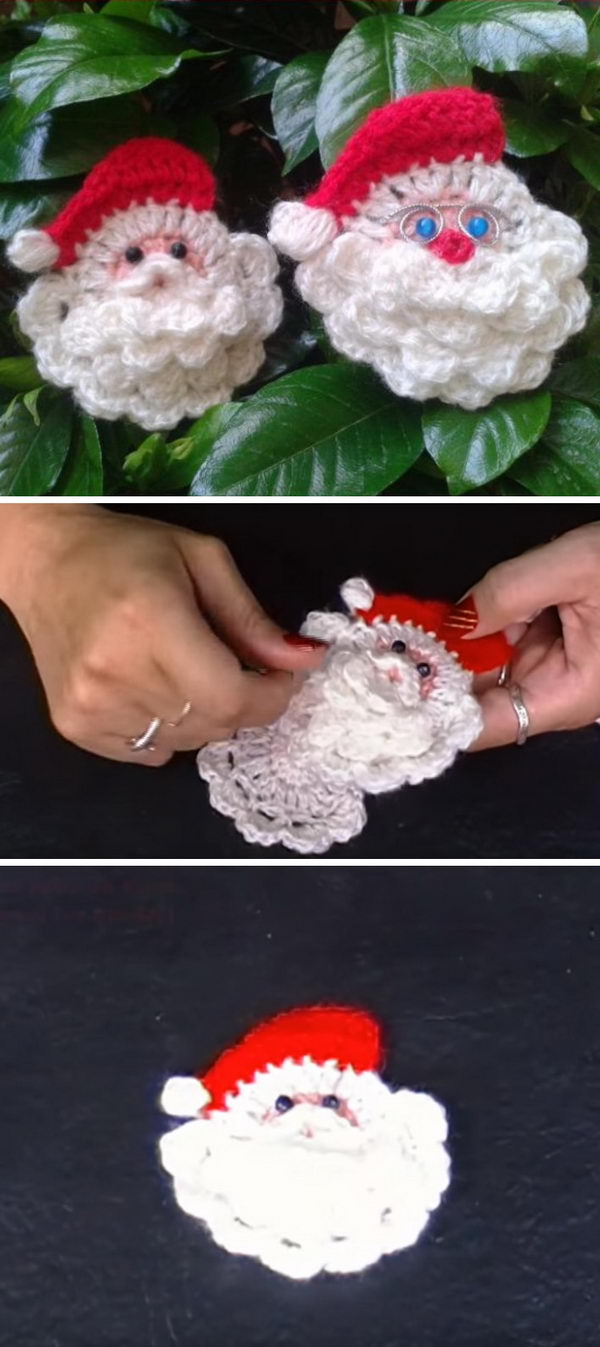 via Del Carmen Artesanal on Youtube
Santa Purse
Child's Santa Slippers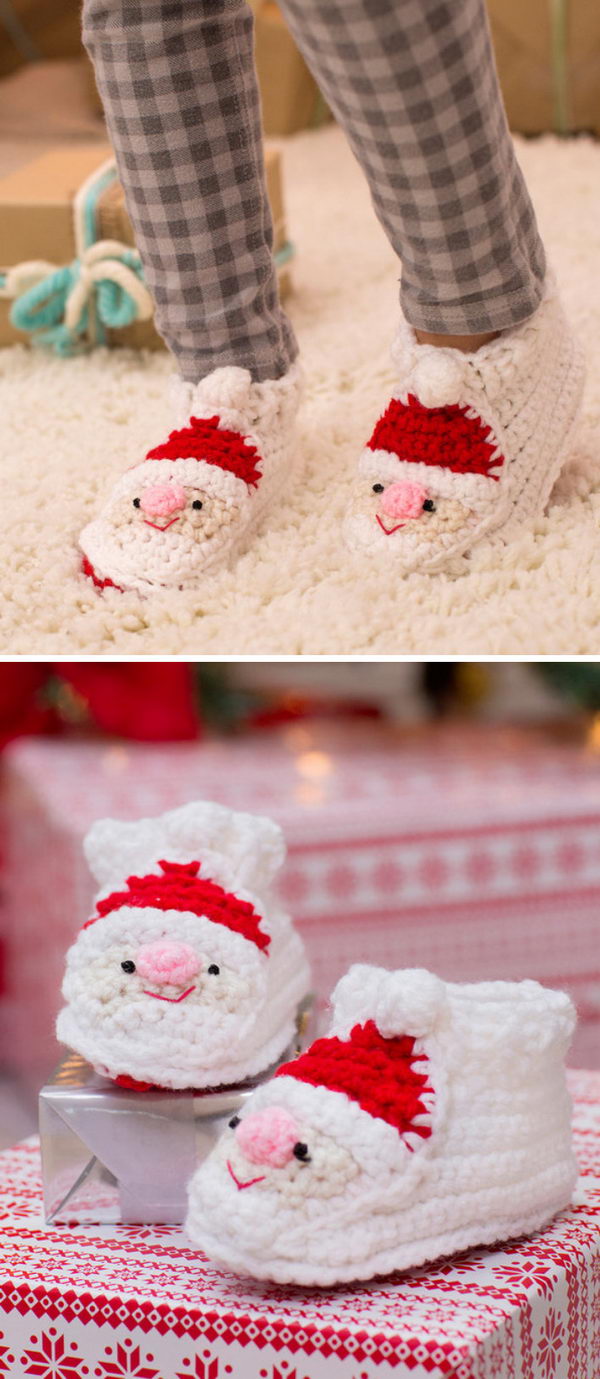 via Red Heart
Christmas Slippers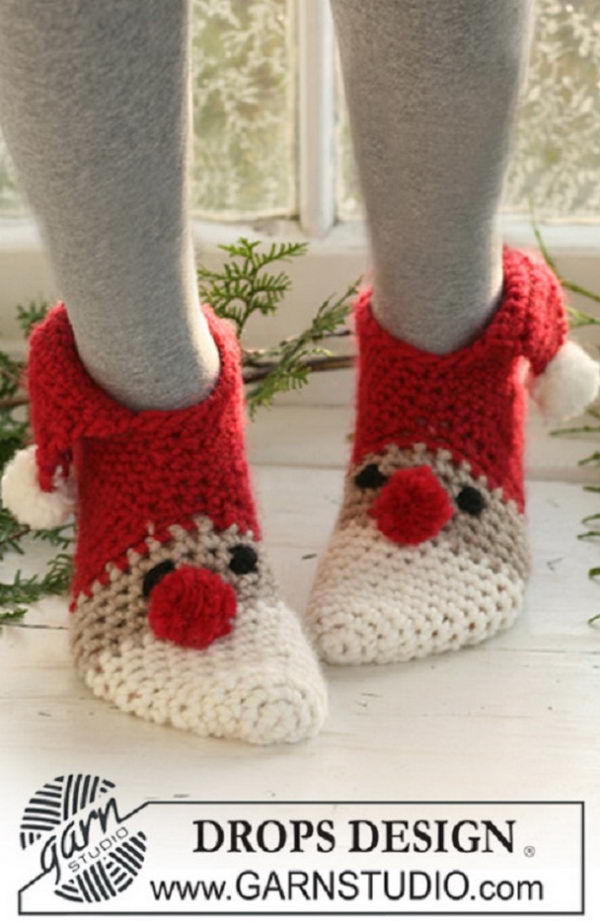 via Garn Studio
Scandinavian Santa Gnome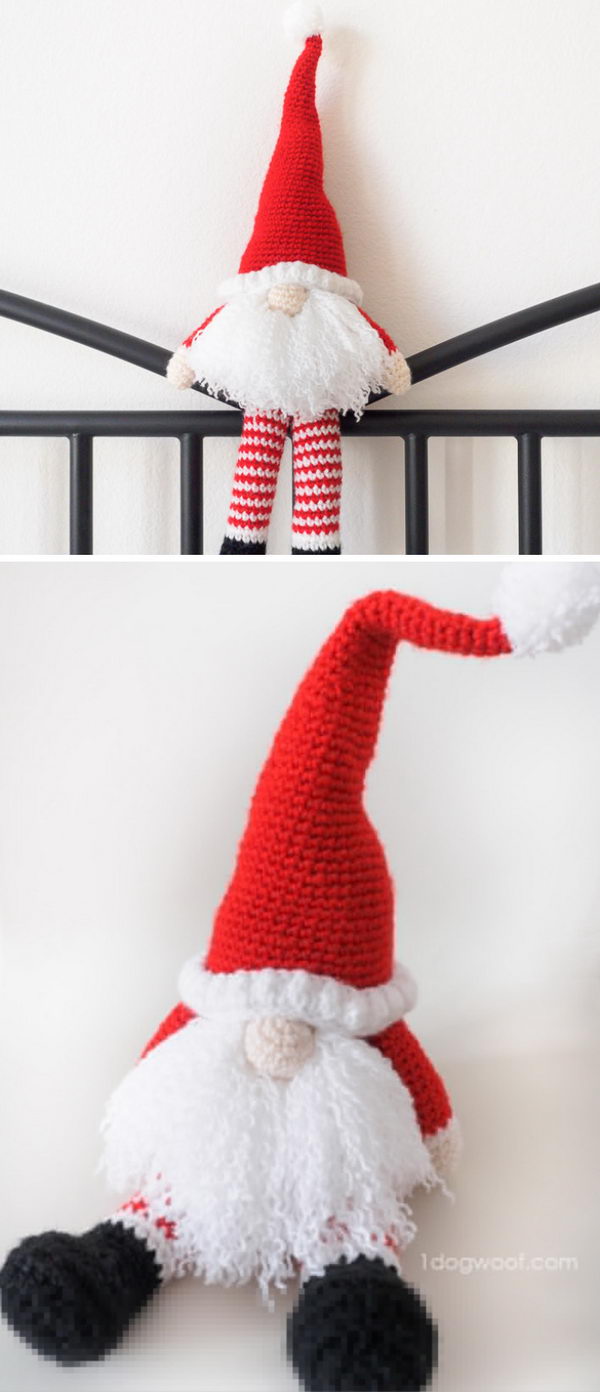 via 1 Dog Woof
Santa Face Ornament

via Ponto Pres o1 , Snap Dragon Crafts and Dly's Hooks and Yarns
Santa Frame Ornament
Crochet Santa Pixel Square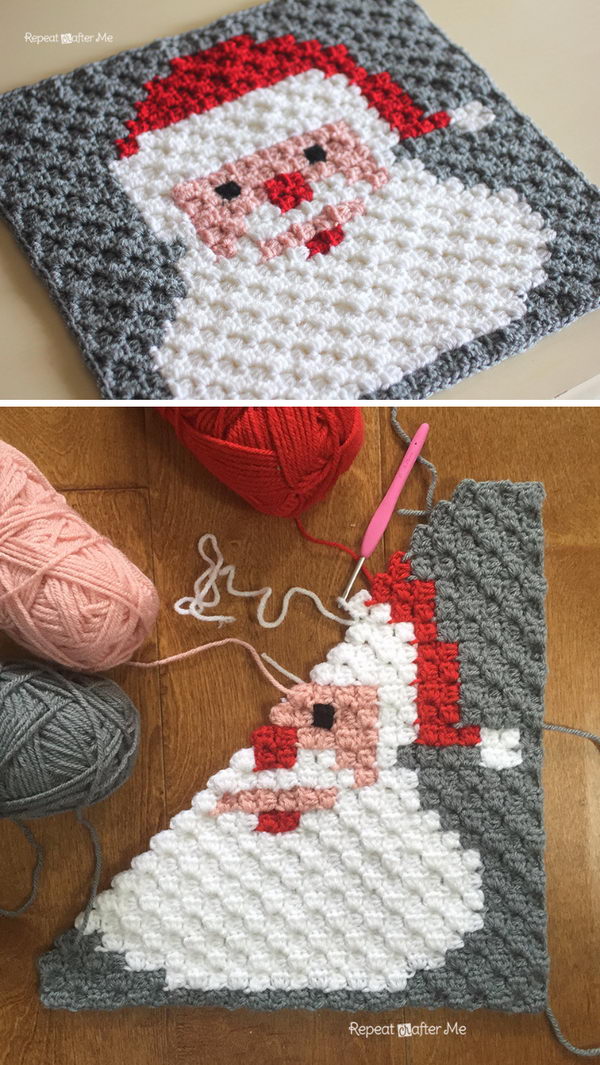 Santa And His Mini Elfus Free Pattern

via Loopsan
Wine Bottle Santa Apron

Santa And Christmas Tree Wreath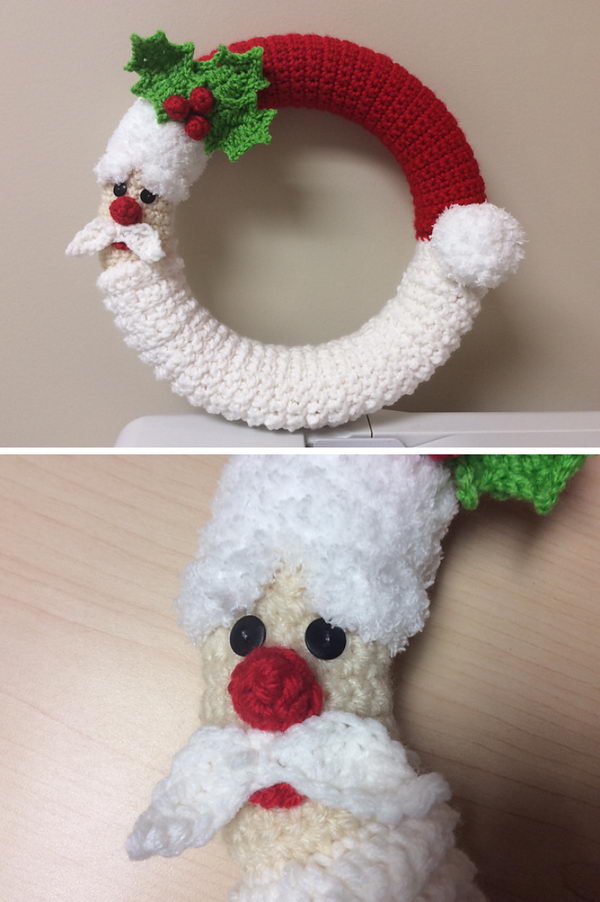 via Lisa Kingsley's Ravelry Store Top and Bottom
Candy Cane Santa Bag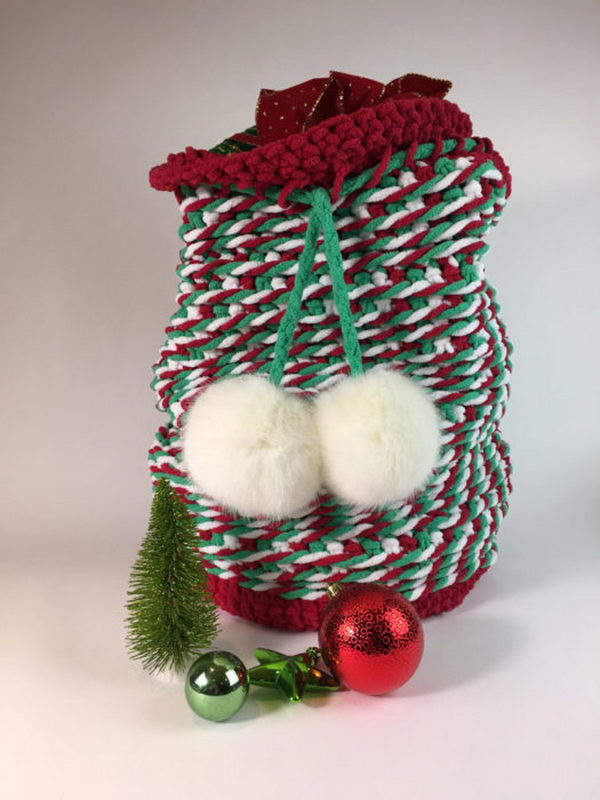 Huggable Santa Pillow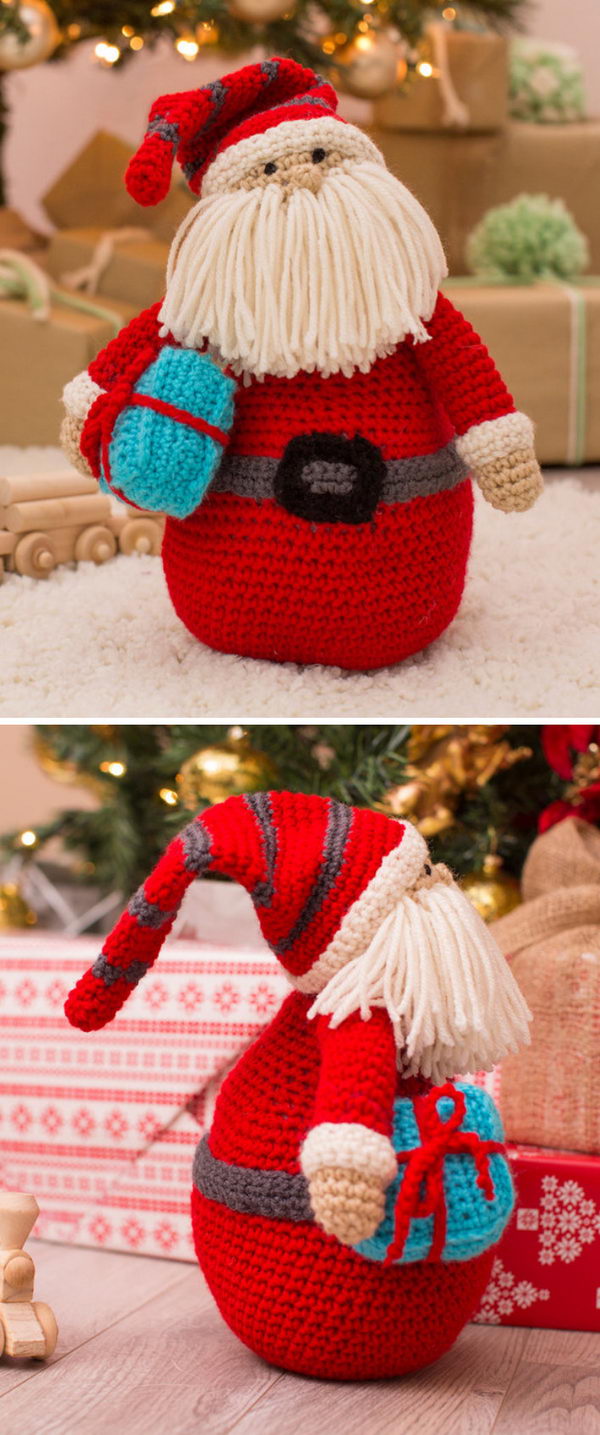 via Rred Heart
Santa (Chocolate Cover) Decoration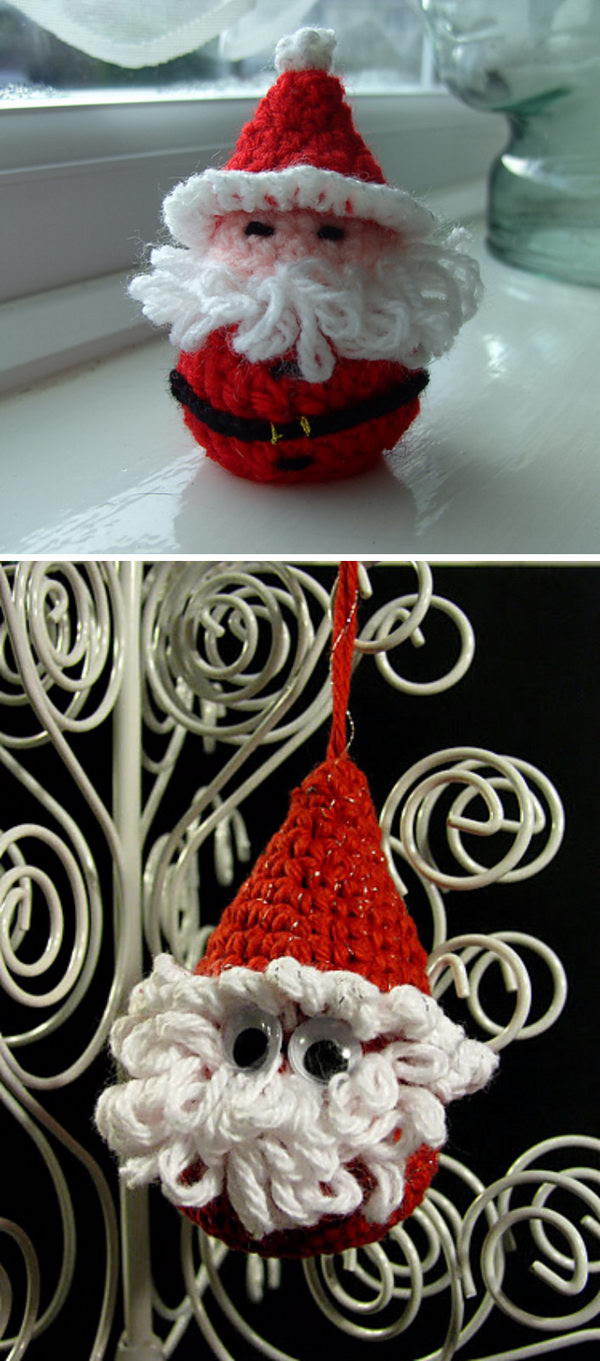 Santa Motif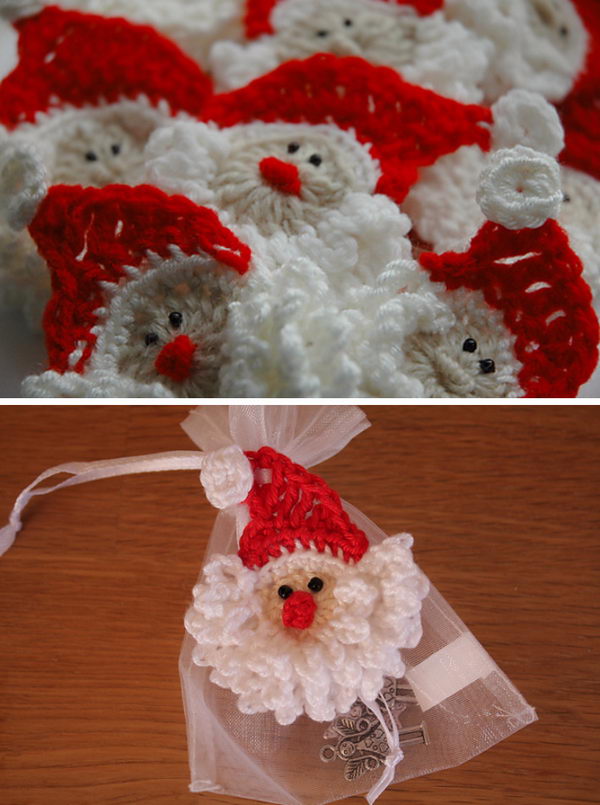 Santa Pet Sweater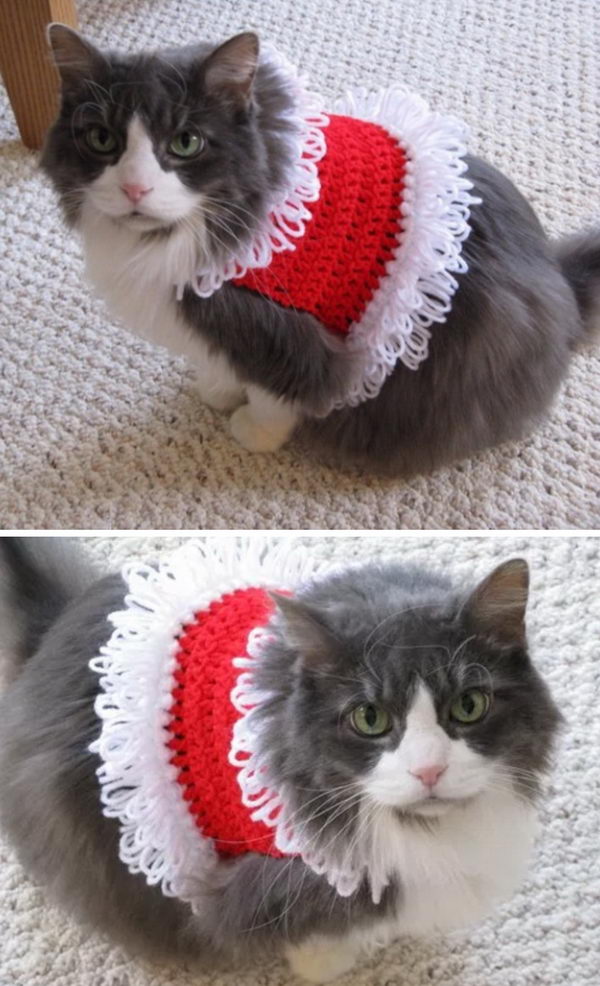 via DIY Maven
Crochet Santa Christmas Ornament With Gift Slit

via Knitted Patterns
Mr. Claus Potholder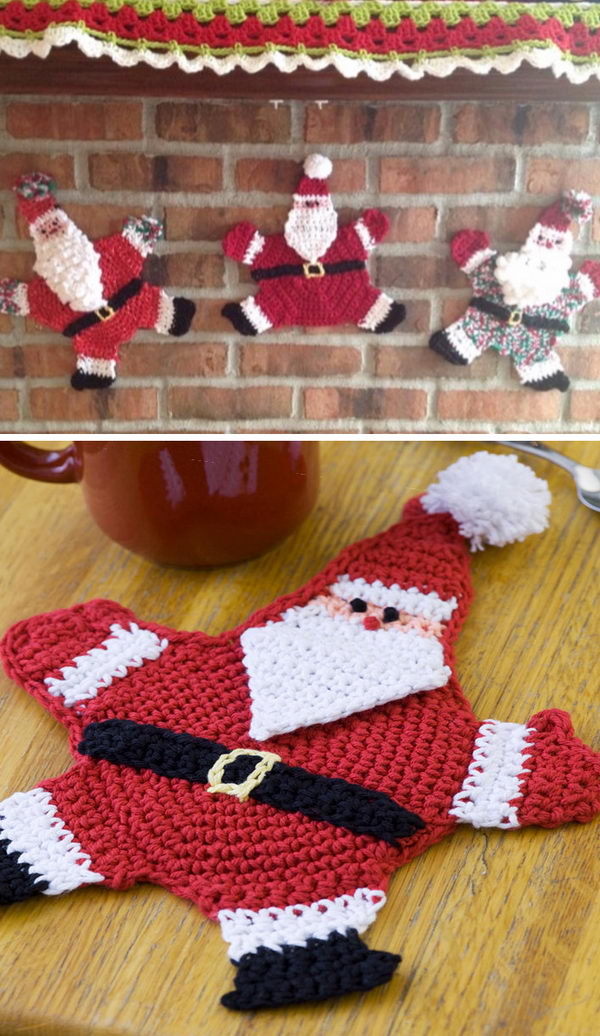 via Red Heart