Aa Haa! Roses! The fresh, vibrant, aromatic roses have the affiliation with Aphrodite, the goddess of love. Red roses translate the definition of love, transparency, precision, fondness, and beauty! On Valentines' Day red roses are in such high demand that it could be tough to get your hands on them. So before you could start planning ahead, you could have some unique ideas with a DIY arrangement with the vivacious velvety rose petals! You might be thinking, how a rose petal can do wonder? Guys, here are few tips with which you have a great day around with your beloved with those colorful petals.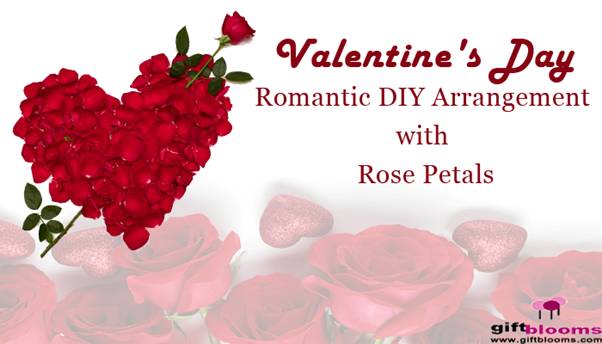 Wake up with Sprinkle Rose Petals:
Use Rose petals in a fairly simple way yet in a thoughtful manner. Turn your simple day into a memorable romantic day. Surprise her by sprinkling Rose Petals on your beloved while she will wake up. She will surely giggle with joy and love as you put your thoughtful effort to start her day in a most romantic way.
Unwind with a Calming Bath: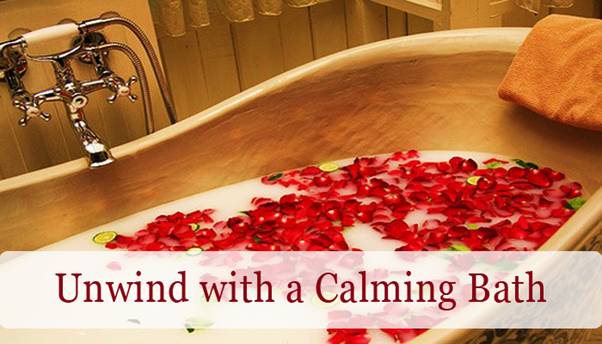 The most classic way to unwind a soothing bath is to add Rose petals to her bathtub. Make her bath more luxurious and sensual by filling the tub with rose scented bubble bath. They look beautiful buoyant on the surface. It will not only convey romance but cozy sumptuousness as well. You can put in some other colors as well besides the traditional red rose petals. Also, add some aromatic candles for lift up the mood!
Spell it Out: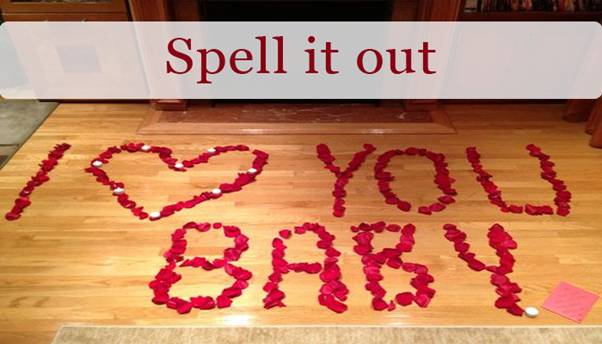 Spelling out a message with rose petals could be a great idea. Try to spell it out somewhere that the petals might not get blow around! Instead of getting tongue-tied, make it a bit simple. Just spell your feelings with candles and simply disperse some rose petals around it.
Set the Dinner Table: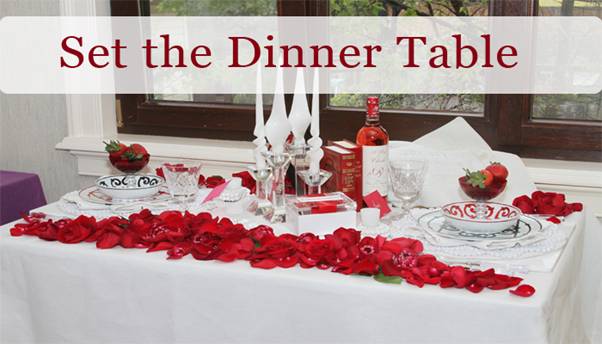 Fling some rose petals to add a touch of romance to your dinner table. This could be a great way to make your dinner more special meal even at your home. Another simple way to bring elegance to your dinner table is to fill a glass bowl with water and velvety rose petals. Add few colorful tea lights to the bowl as well. Lift your lady's mood in a romantic way to have a perfect dinner date for you both.
Create a Natural Home Fragrance: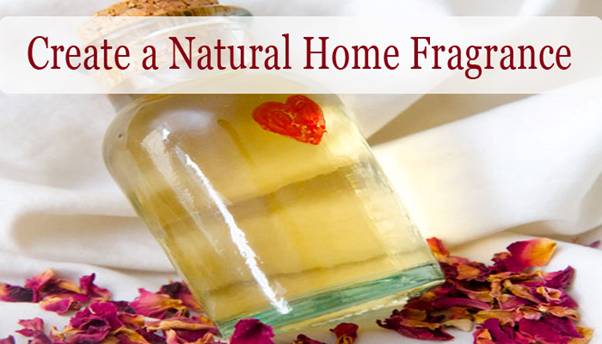 You do not need any harsh chemical to make your home fragrant. There's something about a clean, fresh-smelling home that feels a little like ecstasy. The right aroma of fresh roses will affect the mood and sense of calm, sensuality, and tranquilizing effects. Just low and slowly simmer the rose petal in a water-filled Crockpot. The petals will release their sweet cologne that will perfume your home for hours.
Garnish your Dessert: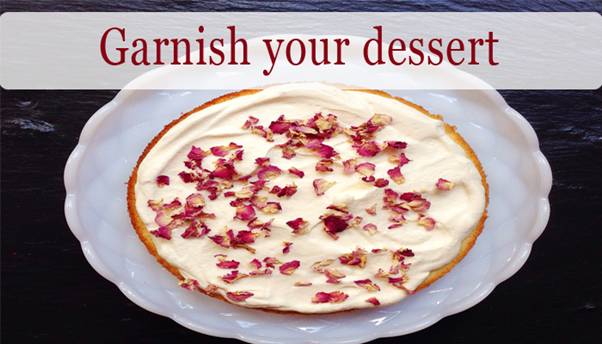 Do you want an extra touch of romance in your beloved's desert? Pop in a couple of rose petals before you serve. It appends a splatter of color and shows your further creativeness.
Decorate the Room with Roses: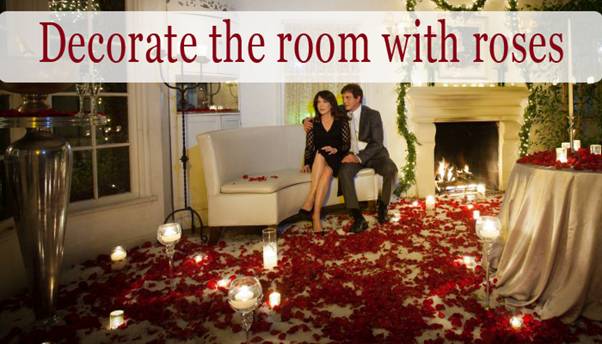 Another classic idea is to beautify your room with fresh fragrant rose petals. You really can't go erroneous here. Add the rose petals on the bed too which will make it an unusual night. An amusing disparity you can do something with flower that is never seen. Wait until your partner is asleep. Then flee rose petals all around him or her. When your better half wakes up and sees all the petals, it will make for a very amorous break of day!
A Balloon Filled with Rose Petals: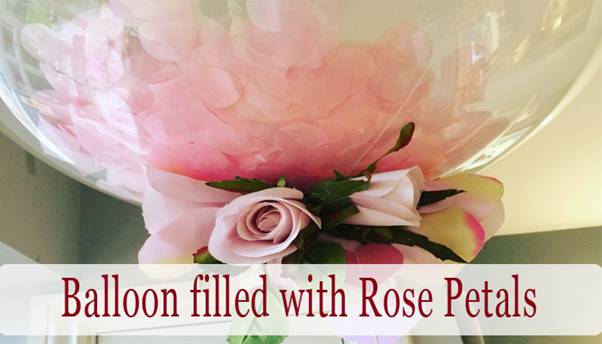 There is another sweet and bizarre way to rejoice your Valentines' Day. Fill the colorful balloons with rose petals. Surprise your valentine date by bursting it out over him or her.
24 Hours a Rose: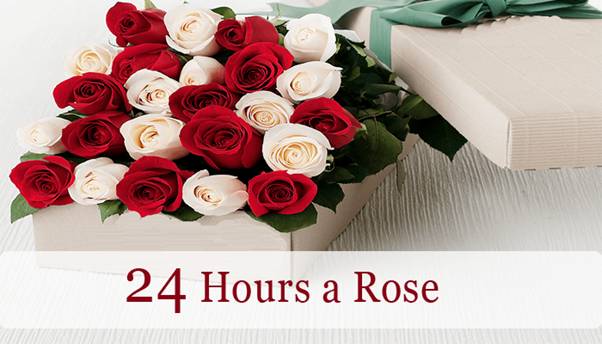 Are you looking for something which you can do to prettify your love? Then 24 hours a Rose would be a perfect idea. From the dawn to dusk each hour give her a single rose with different significant colors. Make it more creative by adding small notes of your feeling to make the memory longest.
Direct your Way with Rose Petals: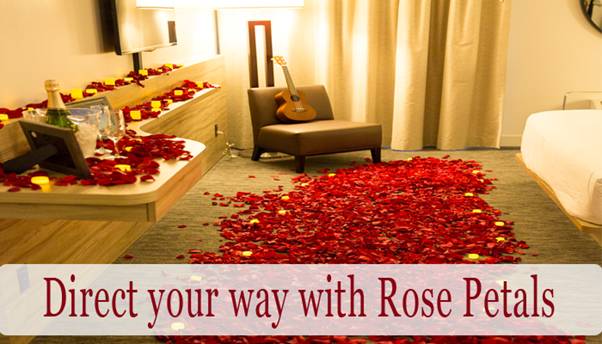 Give your lady love a feeling like a queen. Are you planning a romantic dinner date and want to propose her on Valentines' day? Direct her way to the table with Rose Petals. It is all depending on you what you want to do! It is a wonderful way of generating expectancy when you have something special planned.
Decor Car for Long Drive: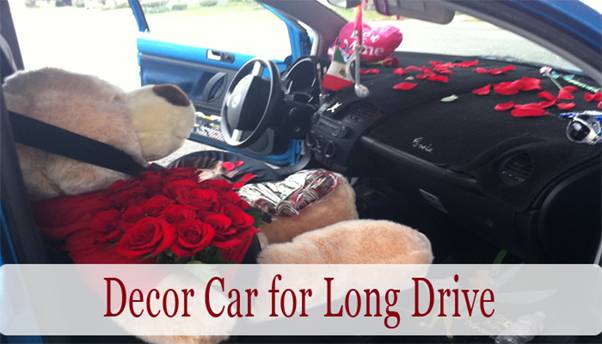 Opt for something simple yet attentive way by sprinkling rose petals all over inside the car. Surprise your partner by sprinkling it the evening before the Valentine's Day. Add a passionate loving note on the dashboard for a further surprise. In the morning, when your sweetheart gets in to go to work, she/ he will surely meet with an adoring surprise.
Full Box of Rose Petals: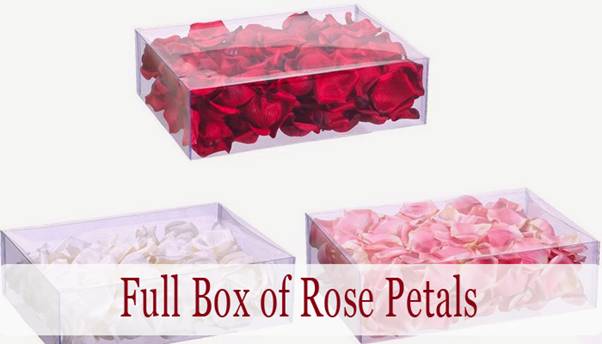 Bolt from the blue your beloved by presenting him/ her a Valentines' Day gift in a box. Fill the box up with rose petals and hide the romantic gift inside the velvety petals. Your partner will have enjoyable moments sieving through the petals to see what you have left for him/ her to discover!
Rose Petals + Floating Candles: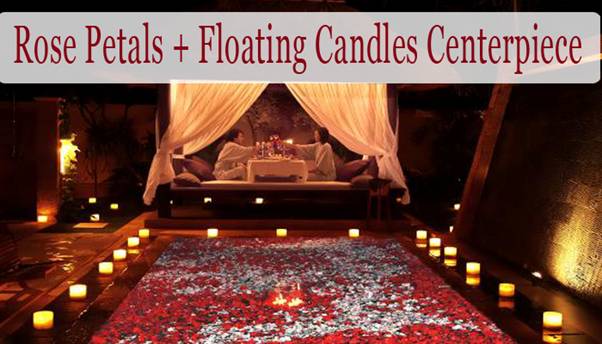 Colorful soft aromatic small floating candles with rose petals in a shallow bowl will add romance to a dinner or coffee table. Choose candle creatively that will complement the shade of the rose petals.
Centerpiece: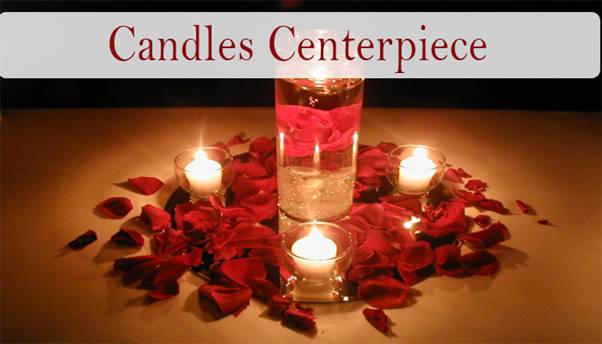 The soft, verdant texture of rose makes a beautiful addition to vintage-inspired arrangements. Get some valentine day flower delivery and pair them with other era standards to create lovely, feminine centerpieces. Or simply sprinkle some petals in a glass bowl and place it in the center of the dinner table.
Decorate the Bed: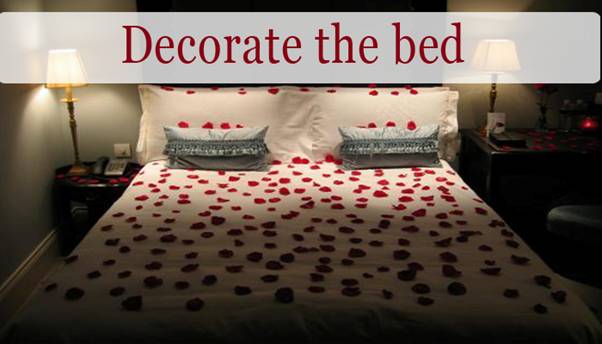 An old traditional and romantic way to use rose petals is to decorate the bed with fresh fragrant petals. The bed is a romantic place, so you need to have a head start. You can even spell out the word "LOVE" on the bed for an added surprise.
Whatever you prefer to do with fresh or dry rose petals, you need to be indicative of your feeling. It will express your affection and care towards your beloved that you are putting in the extra thought and endeavour.