Whether for a quick breakfast or a casual evening with friends and family, the kitchen is undoubtedly the hub of everyday living. Naturally, organization is the key to getting the most of your kitchen space.
However, no matter how big your kitchen is, you probably wish it had more storage space. And since the kitchen is the most expensive room in your house to decorate, the choice of a remodel isn't one to take lightly. But instead of hunting for more space, why not settle for smarter storage?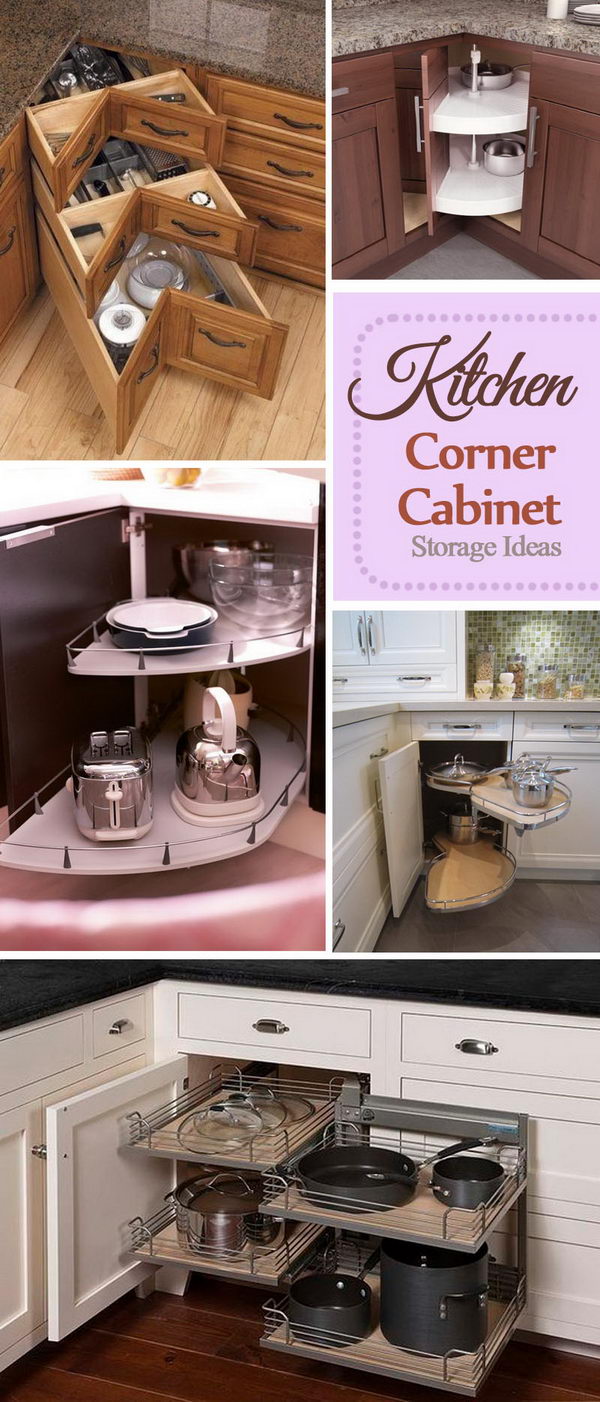 To cleverly customize your kitchen to meet the demands of your lifestyle, here are some creative ideas and solutions. Apparently, clever storage solutions improve efficiency in the kitchen. To get a beautiful and spacious kitchen, you don't have to spend loads of cash; you only need to apply some creativity.
Corner Drawers For Bonus Storage. Utilize at least half of the hidden or unreachable space in your corner cabinet with corner drawers. The only trick is to keep in mind that although corner drawers look like regular drawers, they have a counter-intuitive direction to their slide.
Corner Base Cabinet Shelves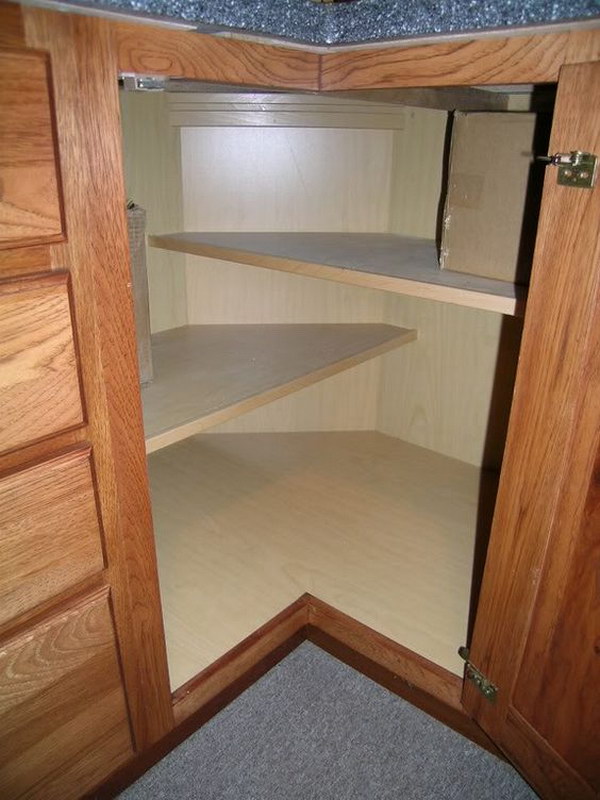 Corner Base Easy Reach
Kitchen Corner Space Saving Drawers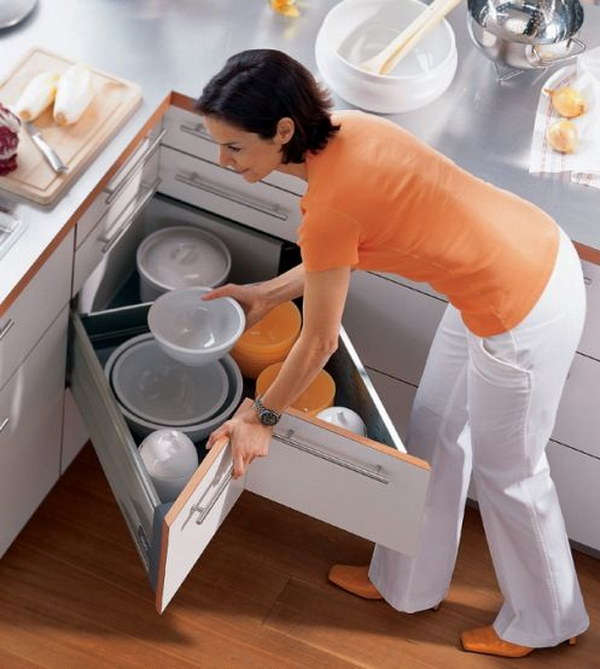 DIY Corner Kitchen Drawers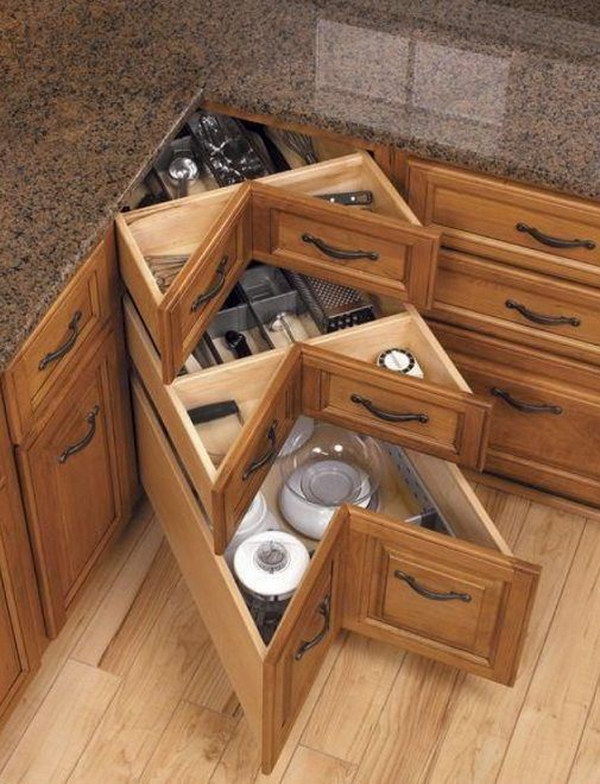 Corner Drawers In Kitchen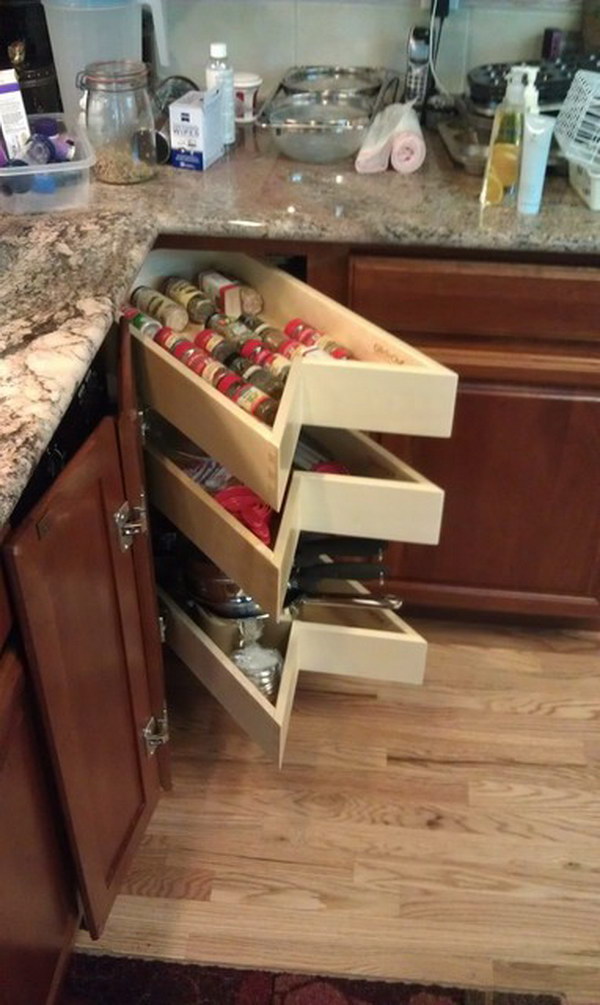 A less expensive option for utilizing your blind corner may include the use of half-moon-shaped shelves that pull out and swivel. And although they only allow you to use 60% of space, they also give you easy access.
Half Moon Pivot and Slide Out Blind Corner Organizer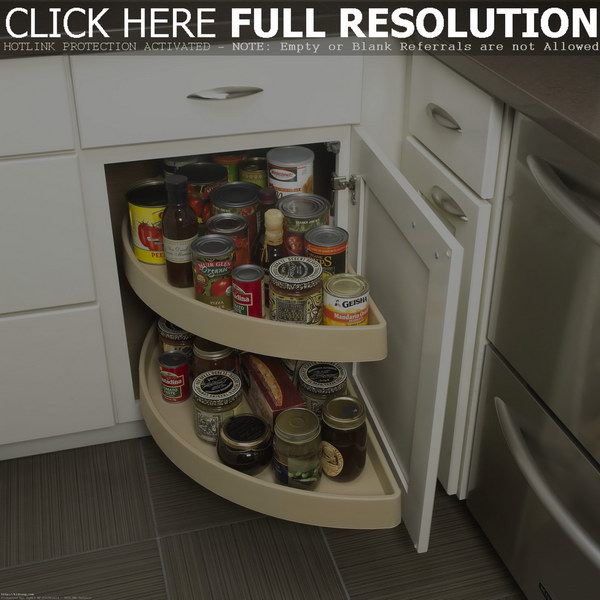 Blind Corner Pull Out Two-Tiered Carousel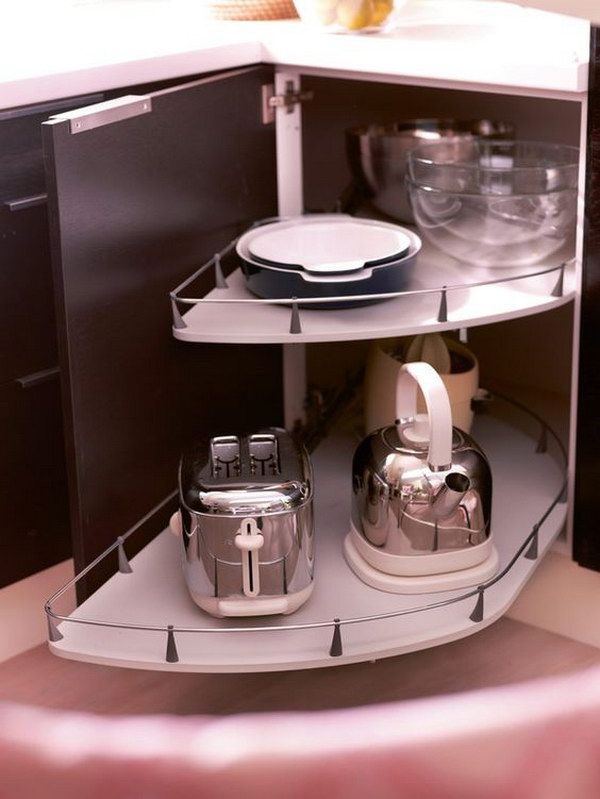 Blind Corner Pullout Shelving Unit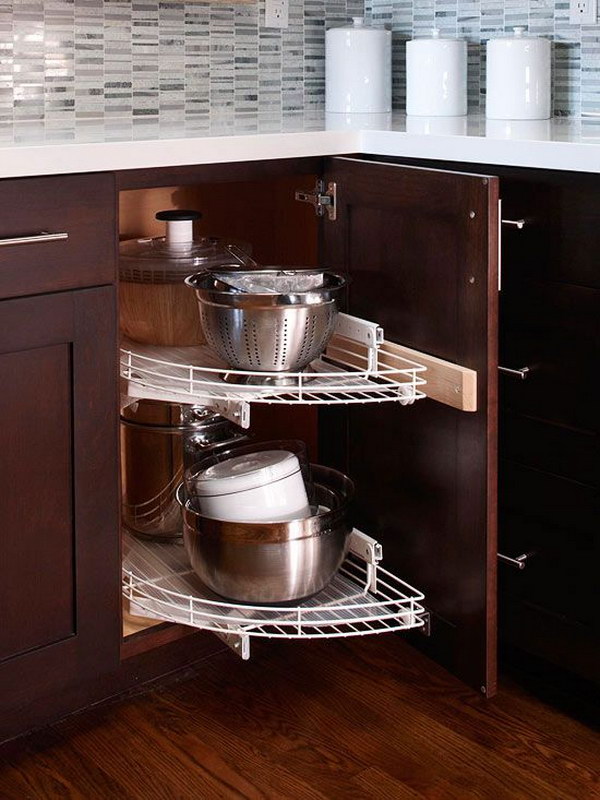 Vauth Sagel's Door Mounted Pie-Cut Lazy Susans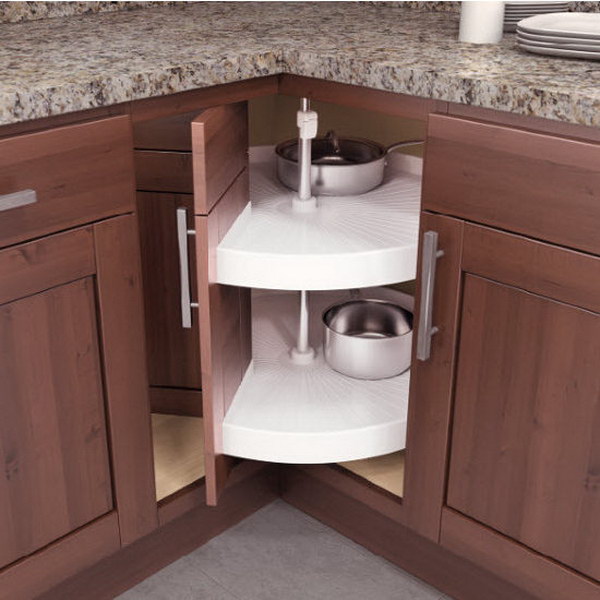 Create an Open Pantry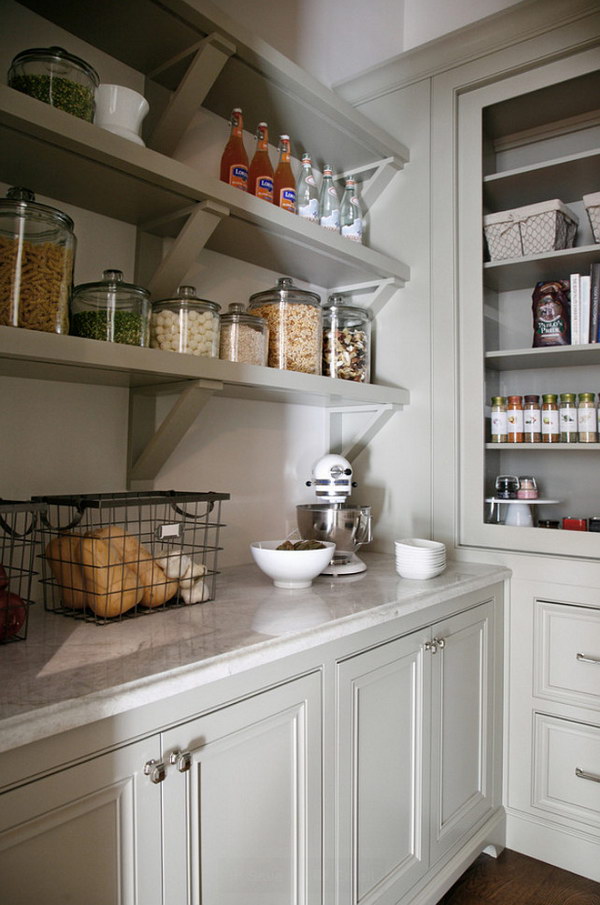 A practical idea for creating storage in your kitchen involves an open corner pantry with parallel shelves from the ceiling all the way down to the floor, complete with cabinets to frame it. And if you don't like the look of an exposed pantry, you can also add doors. via homebunch
Built-In Microwave Shelf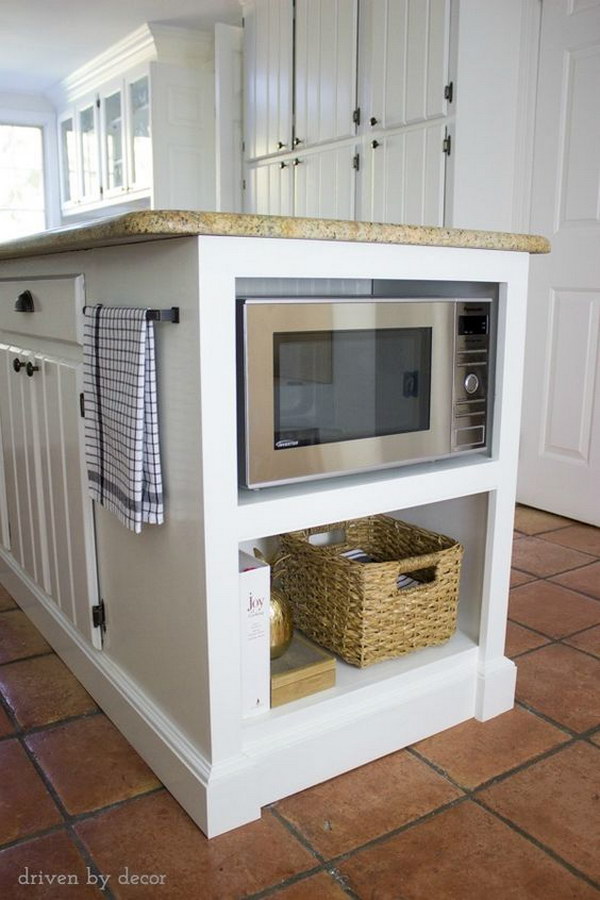 Counter space is a valuable commodity for any kitchen. Moving the microwave off the counter and integrating it into your corner cabinet design may free up significant space on the counter. After all, the corner cabinet is easily accessible and has almost the perfect dimensions for a microwave. via drivenbydecor
Add in a Corner Cooktop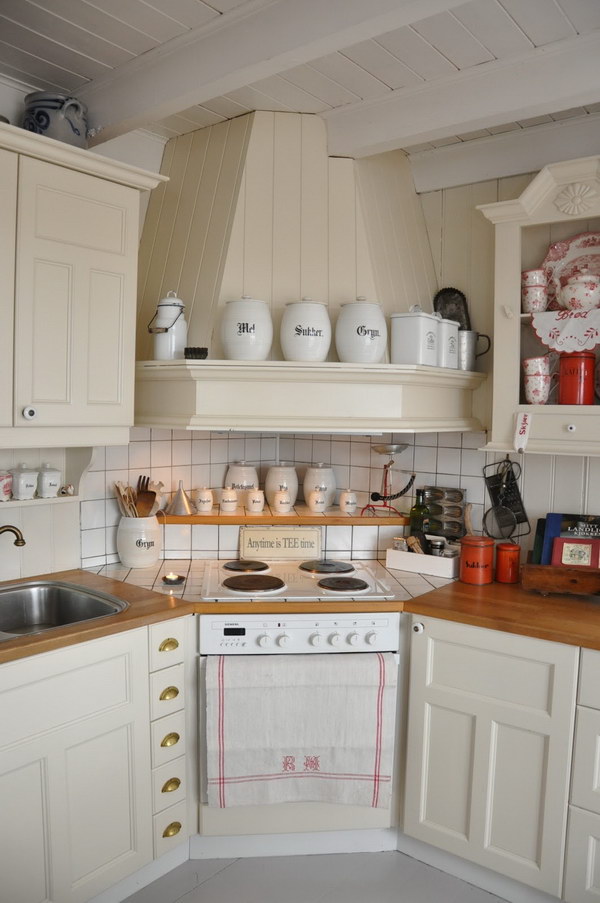 Free up more space in your kitchen, move your cook zone to the corner. Not only does this idea give you easy access to adjacent counter areas, but it also creates a convenient space to add a hood. Here's a tip, though, for easy access to the cooking ingredient and the sink, experts advise that you maintain a cooking triangle when in the kitchen, that means that the fridge, the sink, and the cooker should be in a triangle formation. source
Corner Sink In Kitchen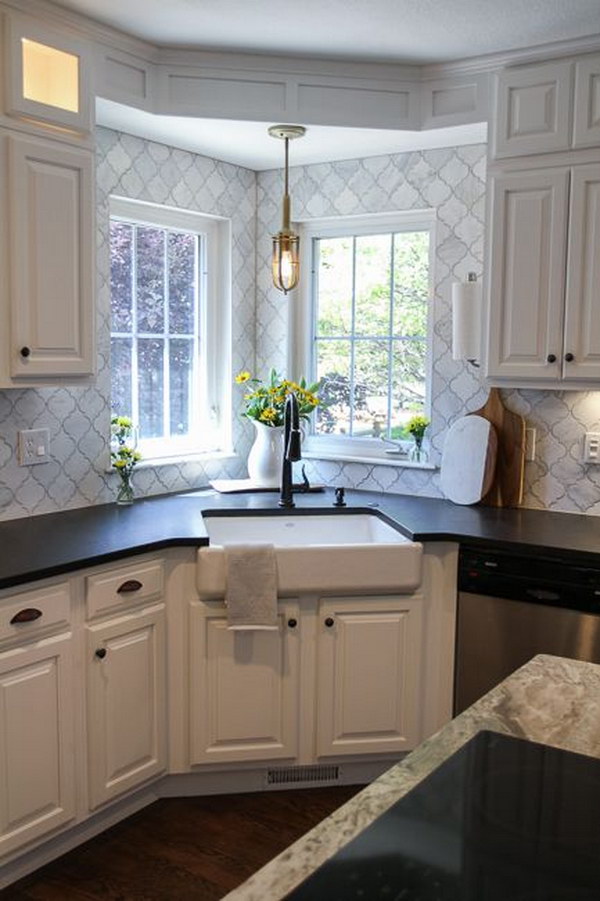 It's all about creating space, the modified wedge shape of the cabinet under your corner sink will also provide ample space to store cleaning equipment and supplies. It will also use every inch of storage space, even the furthest corners. via suburbanbitches
If your daily routine involves coming back home after a long day at work and spending 20 minutes juts to find a matching lid for your Tupperware, then you need to incorporate a lazy susan into your corner kitchen cabinet. A lazy susan has rotating shelves which not only creates more space but also makes it easier to browse for what you need.
Corner Base Cabinet with Deep Bin Lazy Susan Shelves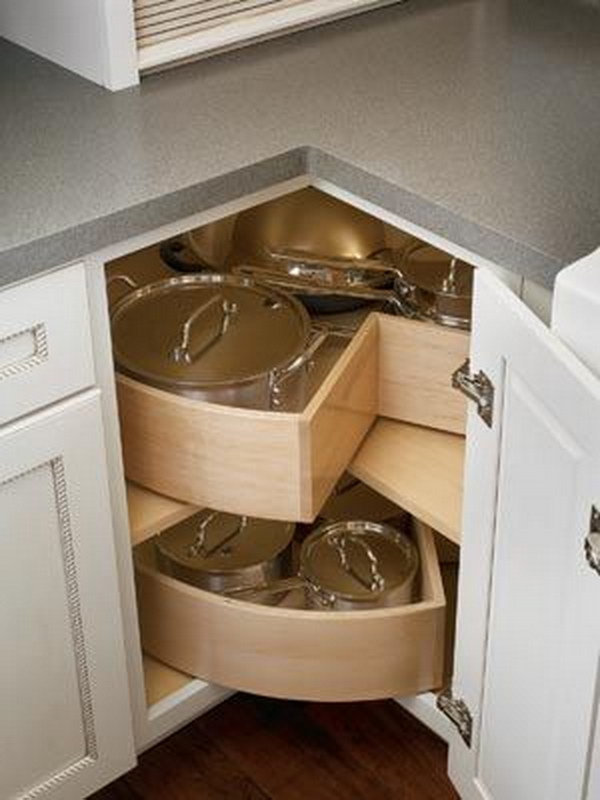 Corner Rotating Recycling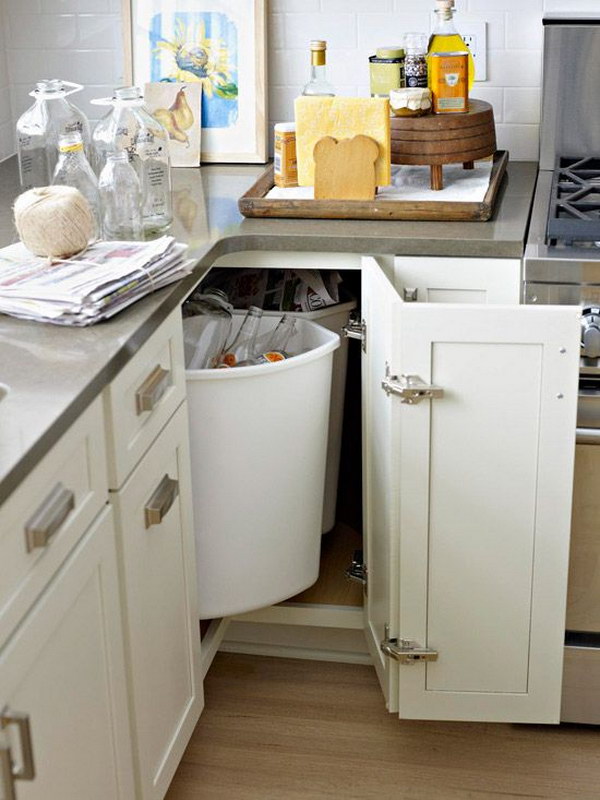 The Corner Pull Out Lazy Susan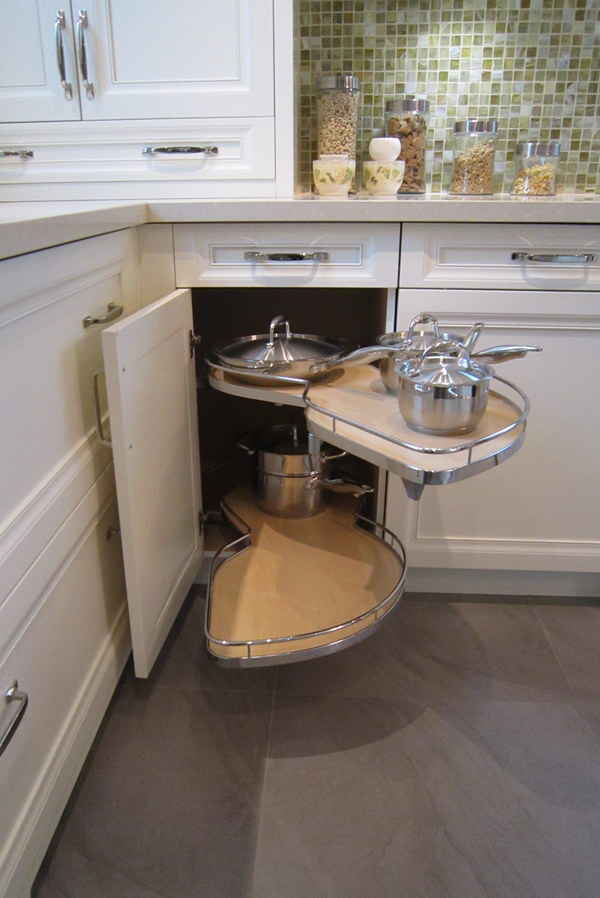 Install Hooks to Store Pots in a Cabinet Corner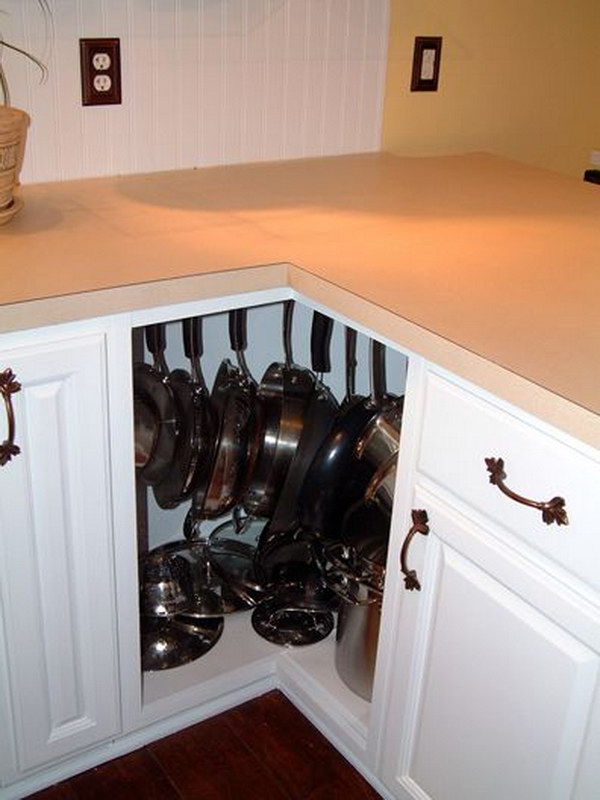 Blind Corner Cabinet Solution

Magic Cabinet System for a Corner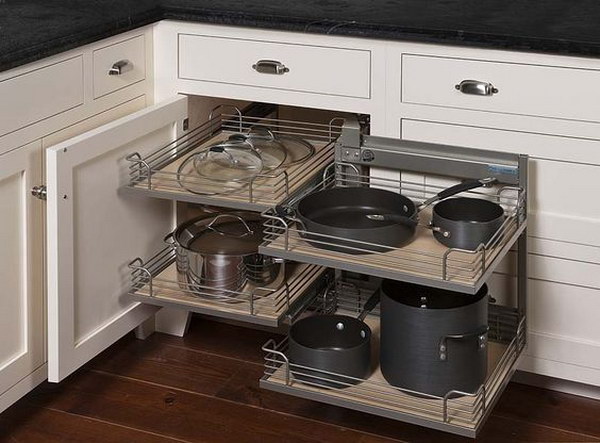 Make use of all the dead space with this magic system.
Corner Kitchen Cabinet with Pull out Storage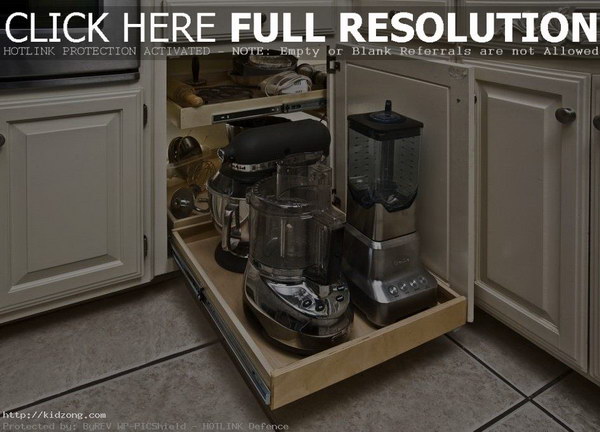 The Pull-Out Utensil Bin Next to Stove