Good lighting is everything. It is not by chance that realtors as well as interior designers tout the lighting features of every one of the houses and apartments they want to sell.
In the kitchen, lighting is not only a feature that can set the atmosphere, but also a necessity for those who cook and bake. Here are some Awesome Kitchen Lighting Ideas.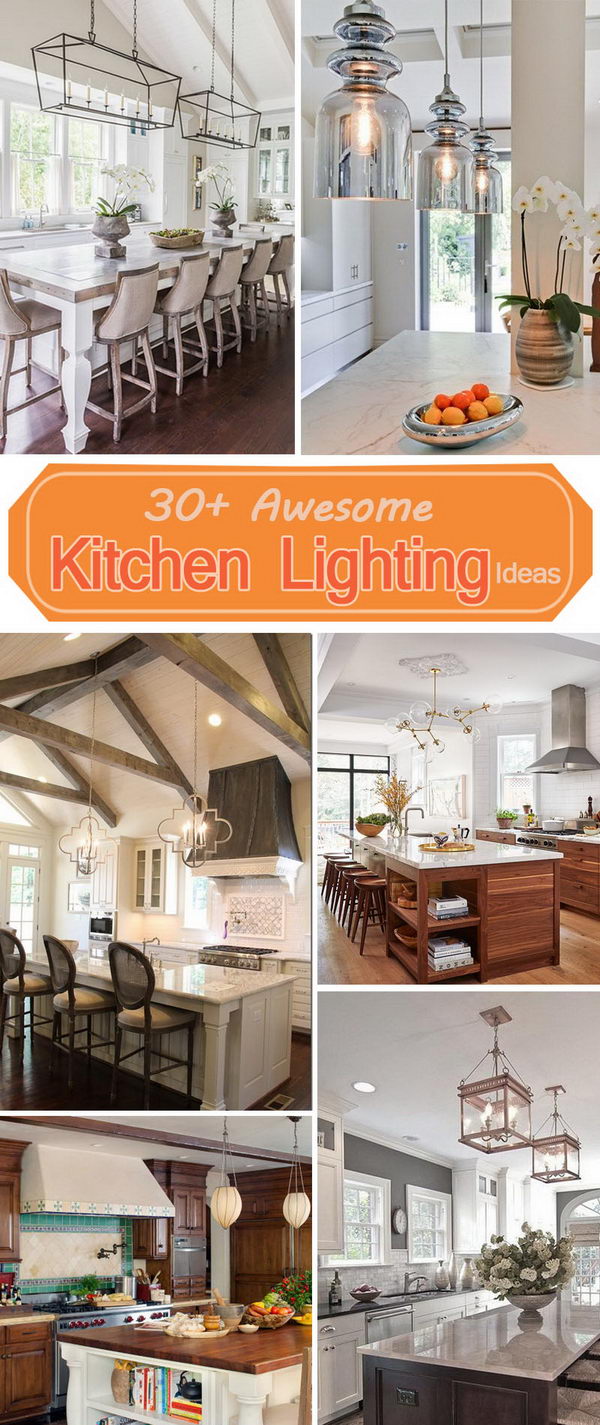 White Kitchen with Good Light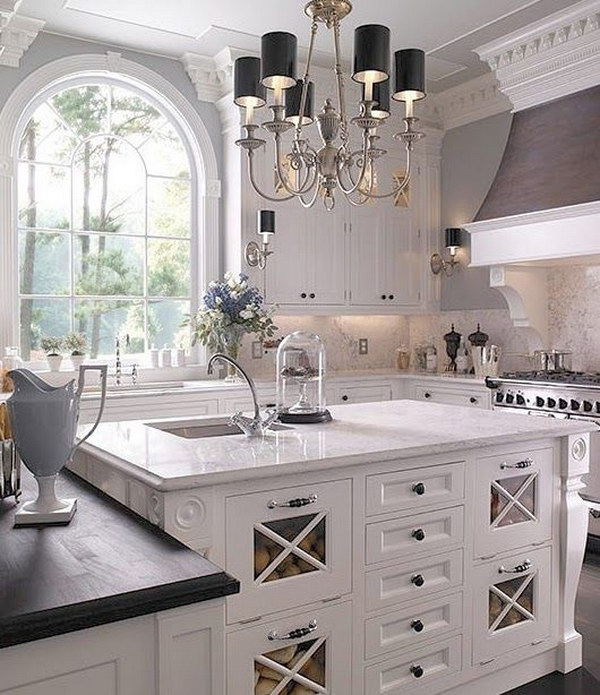 Orbit Pendant from CLC Lighting Design over Kitchcen Island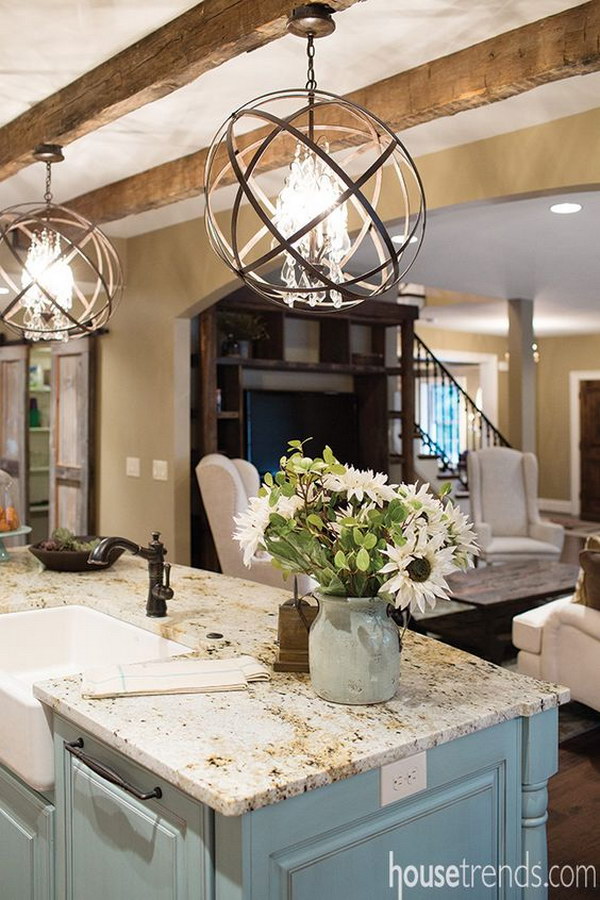 Gorgeous Lighting Under Wood Ceiling Beams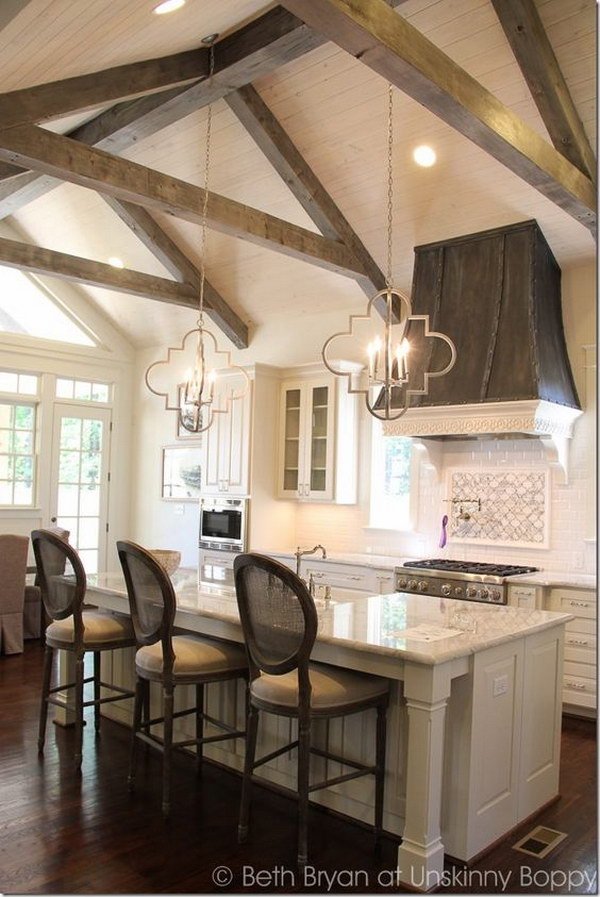 Modern White Kitchen with Global Penants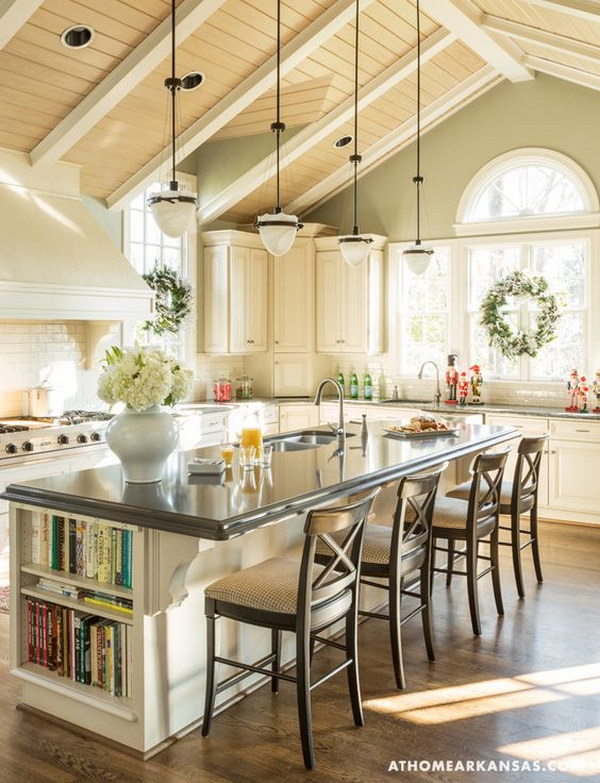 Modern Steel Chisholm Hall Lights over a Kitchen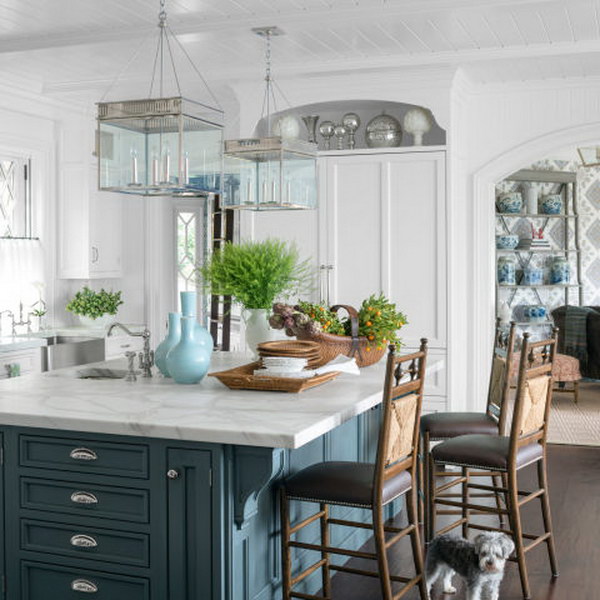 Copper Pendant Lights over the Kitchen Island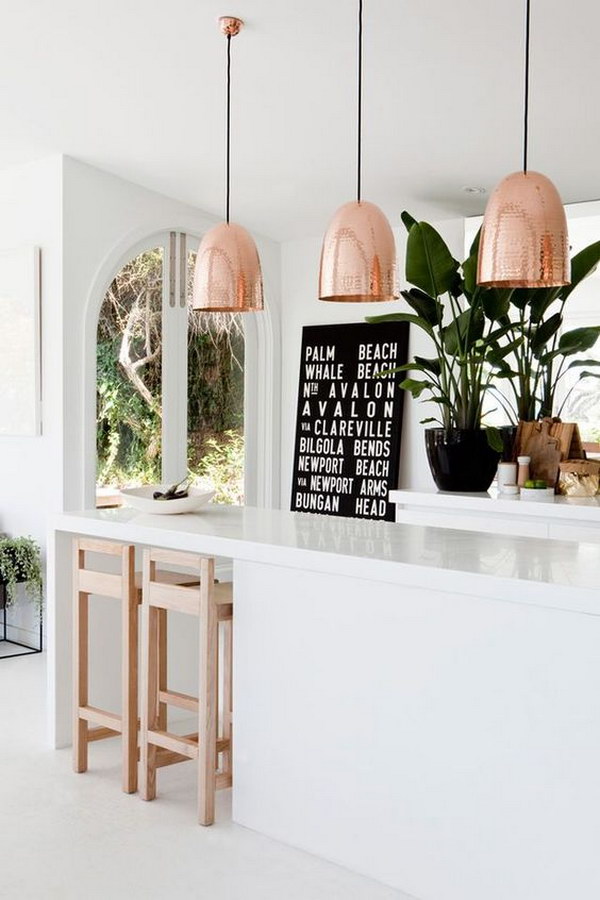 Orleans Pendant for Kitchen Inspired by Sleek Industrial Lighting of a Parisian Brasserie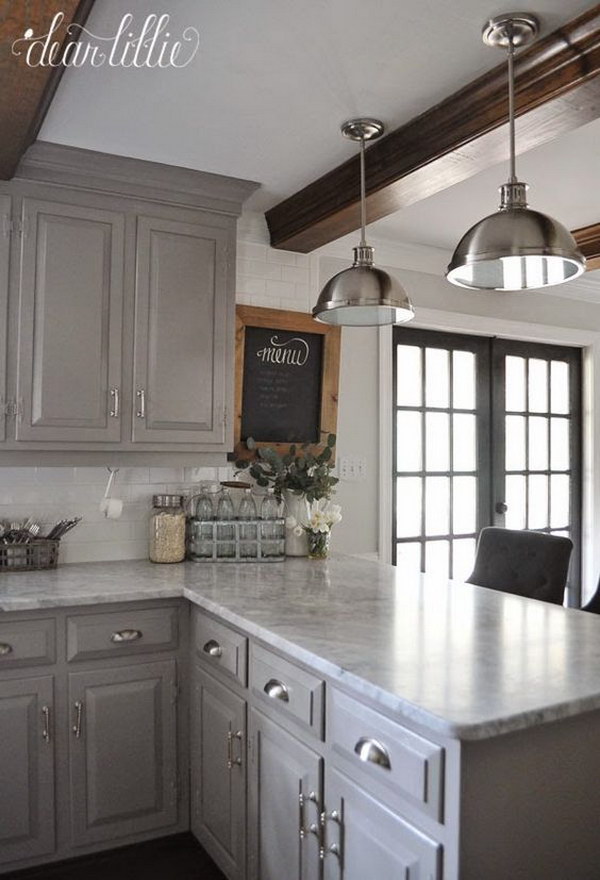 Glass Hanging Lamps for Kitchen Decorating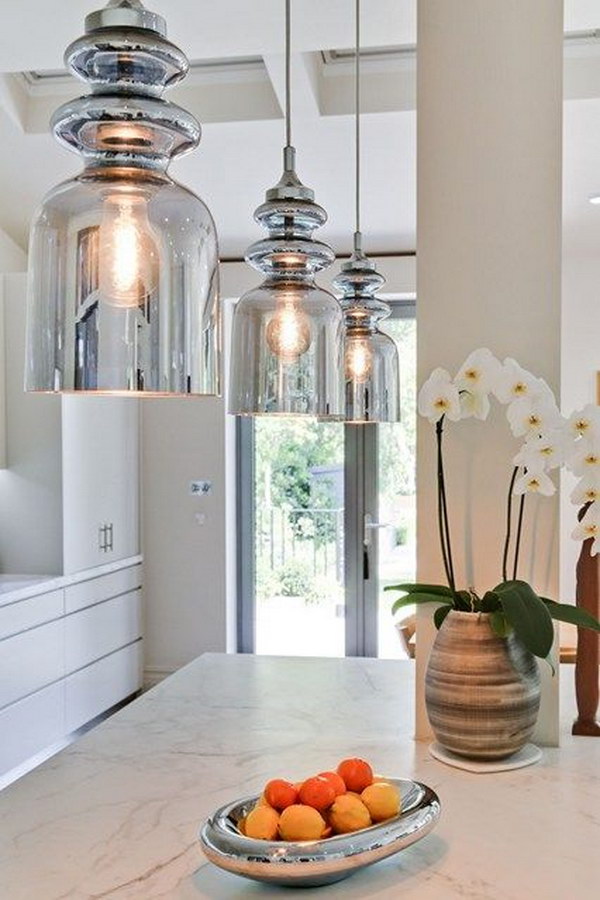 Traditional Kitchen with Industrial Chic Lights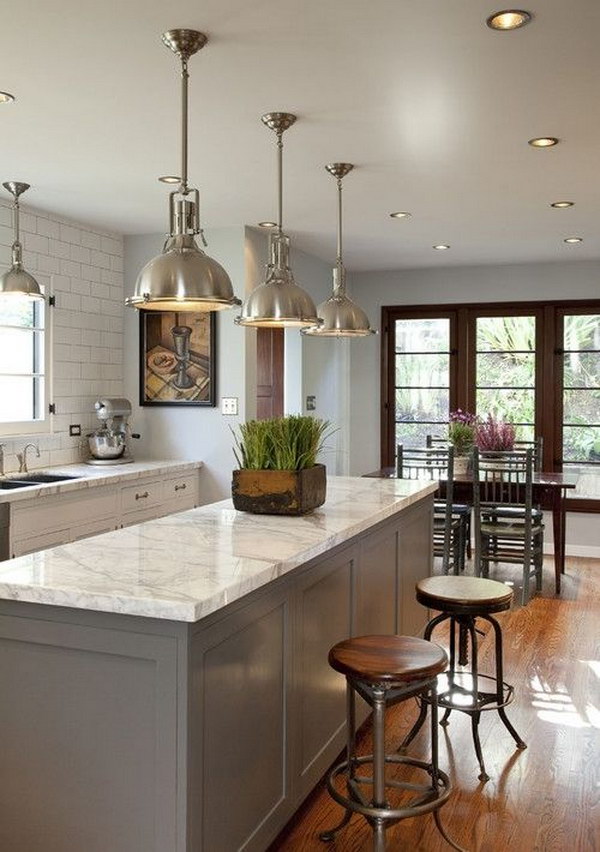 Modern White Kitchen with Wooden Pendants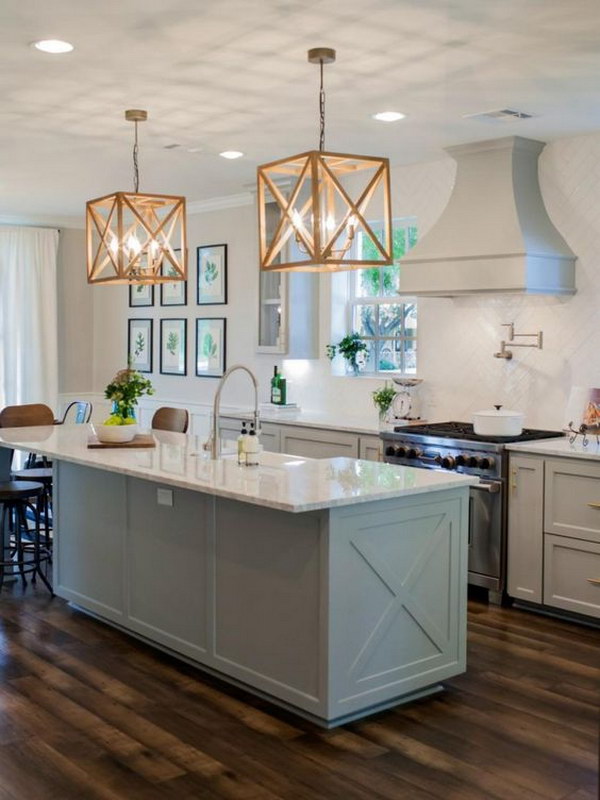 Glass Global Pendants for Kitchen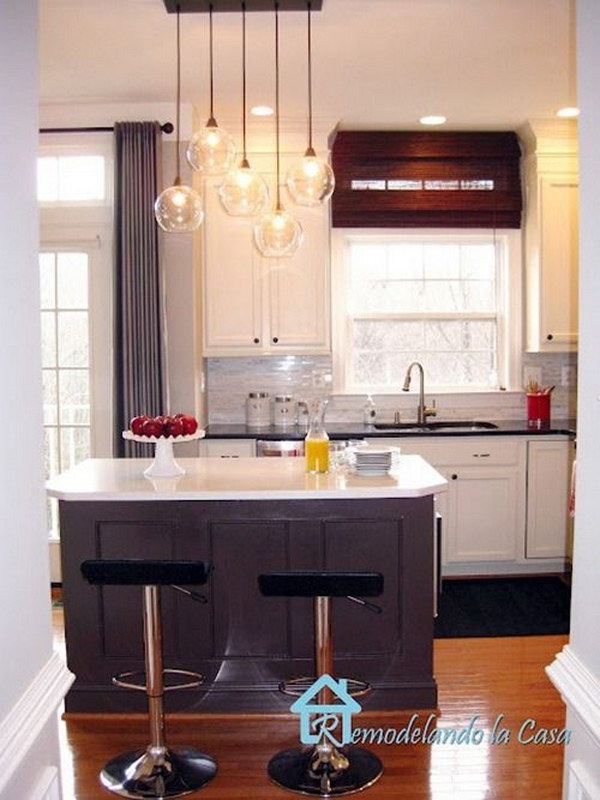 Pendant Light For Kitchen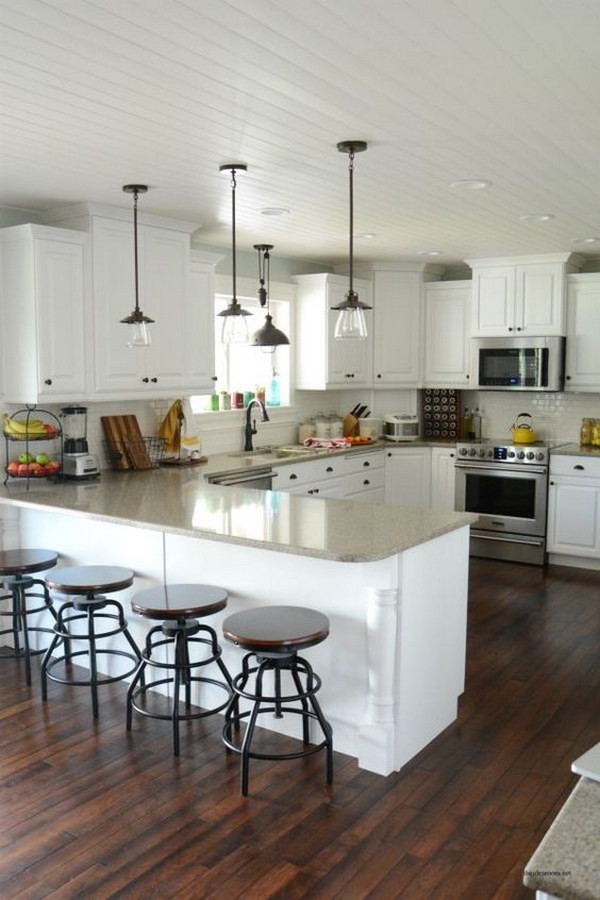 Stunning Lantern Style Kitchen Pendant Lighting Over Island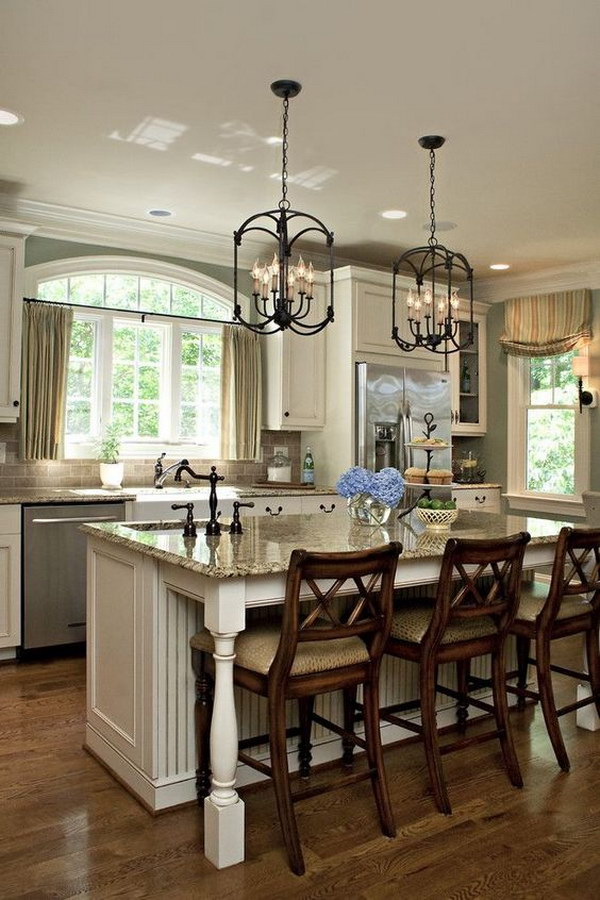 Lantern style chandeliers add a vintage, elegant element to any kitchen décor, while still providing good light. These are no exception, and they match the dark, traditional chairs at the island to perfection.
Modern White and Gray Kitchen with Lanterns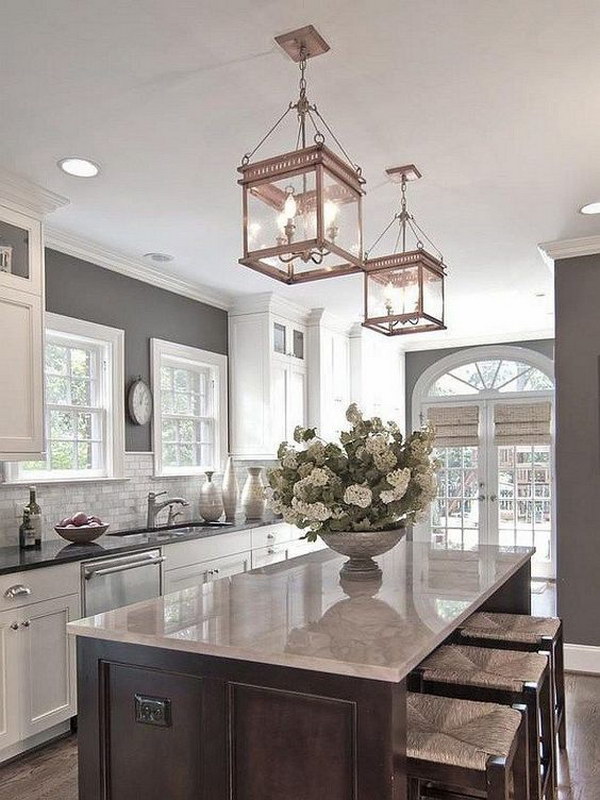 DIY Pendant Cage Light with a Wooden Box Above the Sink
White Kitchen with Lamps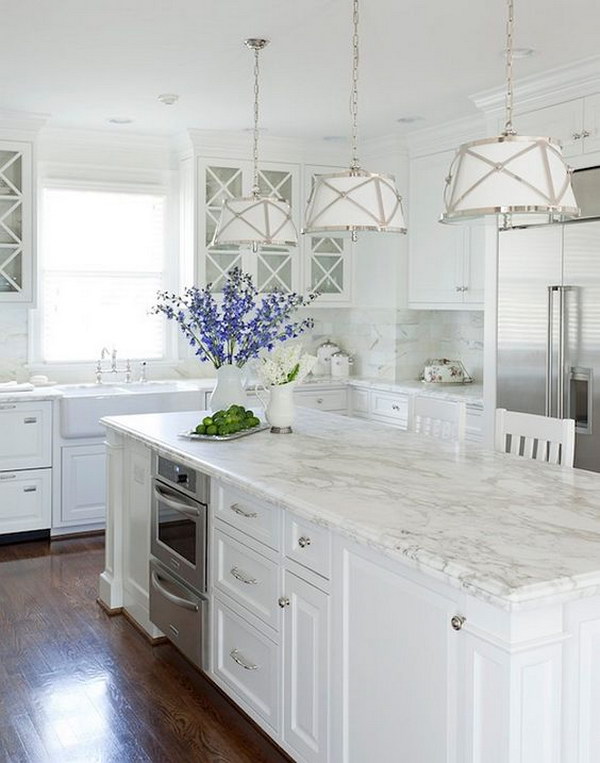 Coastal Kitchen with Bell Jar Lantern Pendants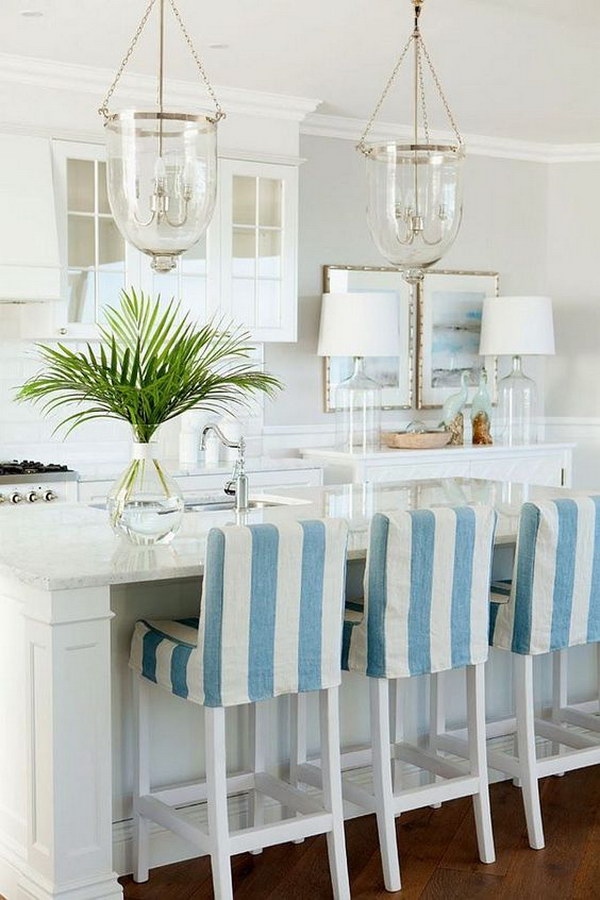 Mini Kitchen Remodel with the 6-light Decorative Track Lights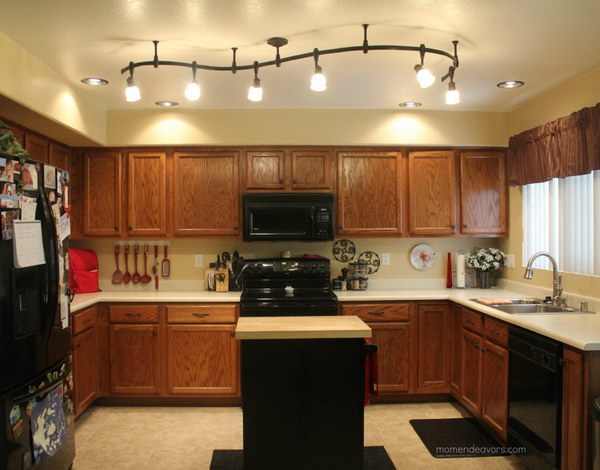 Stunning Rustic Kitchen Featuring Beautiful Clear Glass Pendant Lights
Modern Kitchen with a pair of Glass Lanterns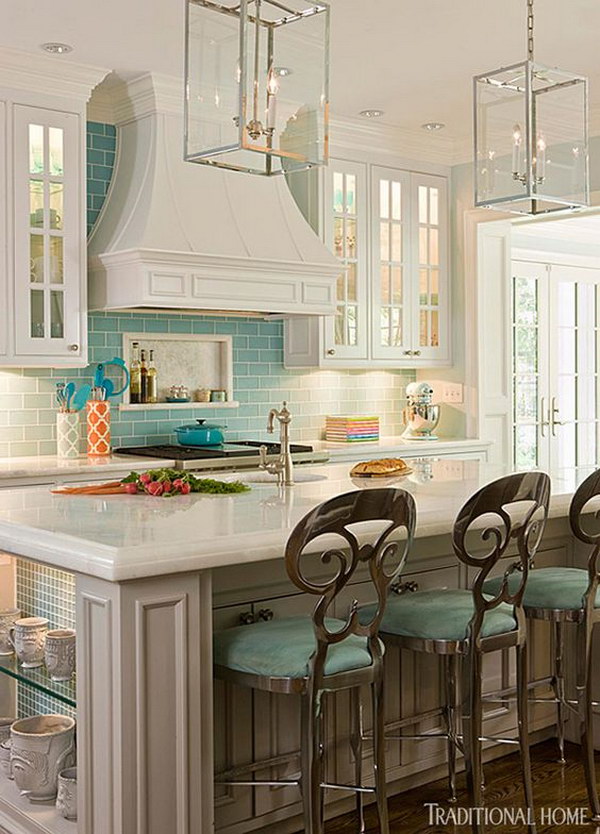 Crisp White Kitchen with A Pair of Glass Pendant Lignts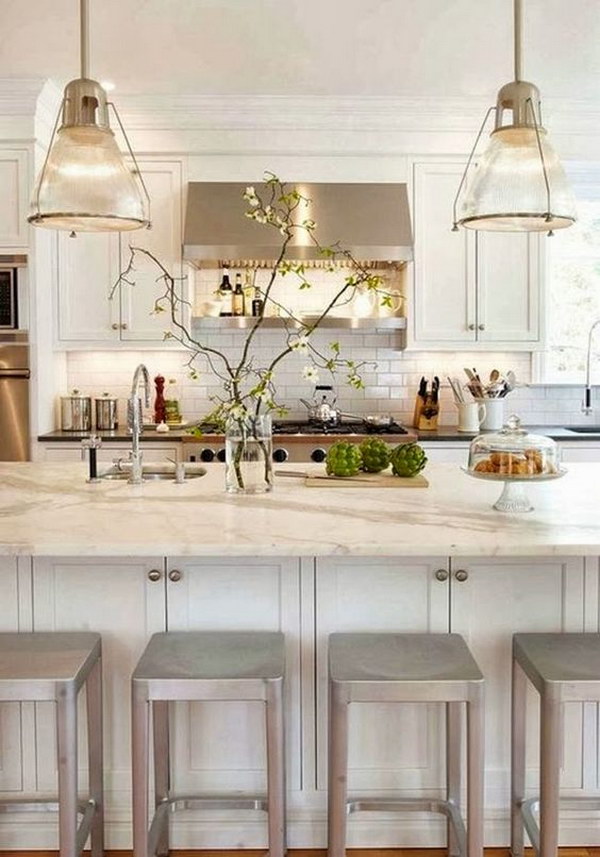 Pretty Cottage Kitchen with a String Of Lights Draped Around The Window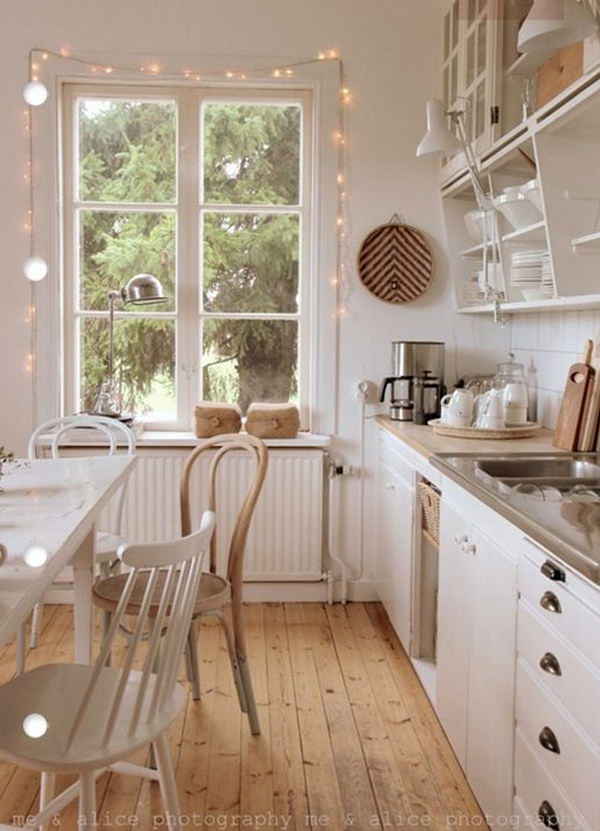 Contemporary Kitchen With Soft Grey Metal Shaded Pendant Light Fixtures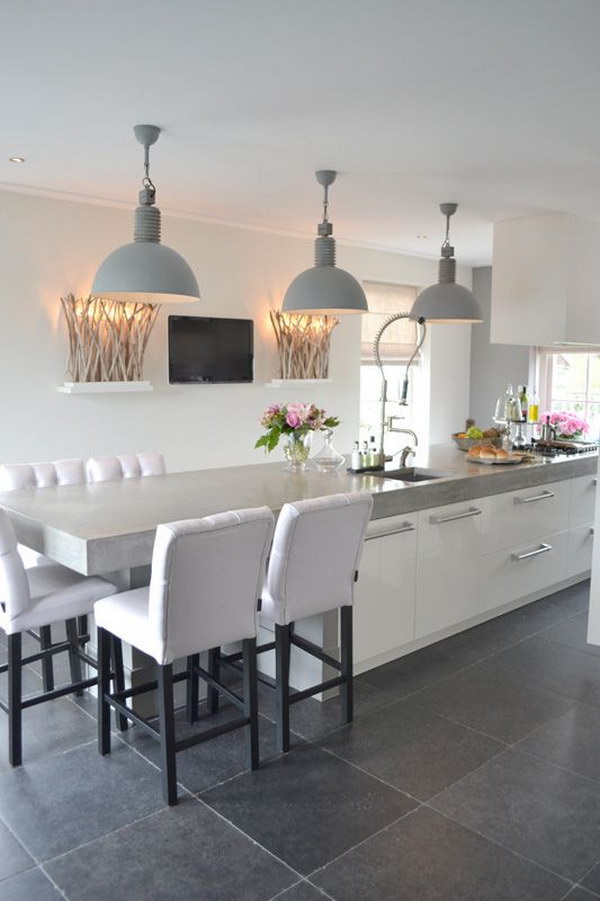 White Shaker Style Kitchen with Steel Pendant Lighting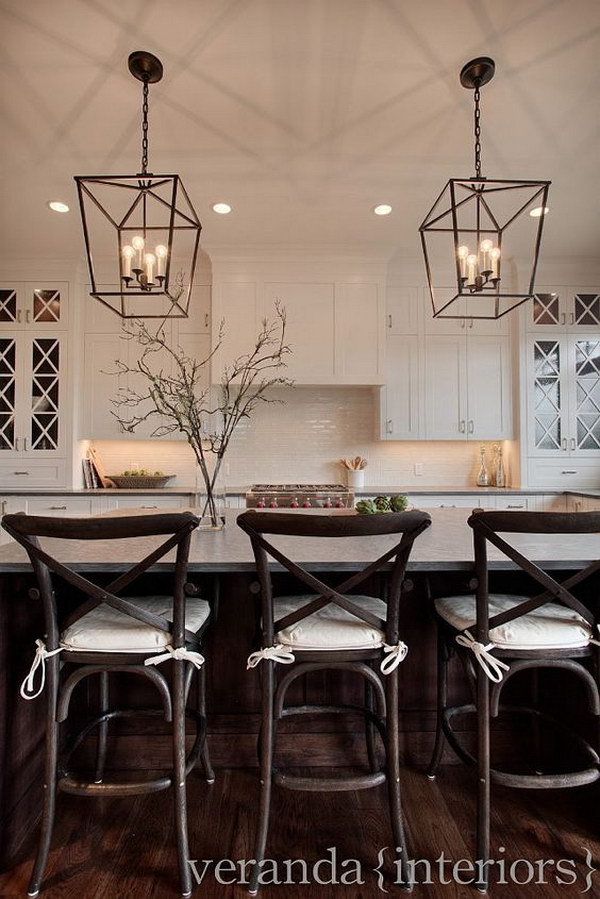 Vintage Kitchen Design with Glass Iron Pendant Lights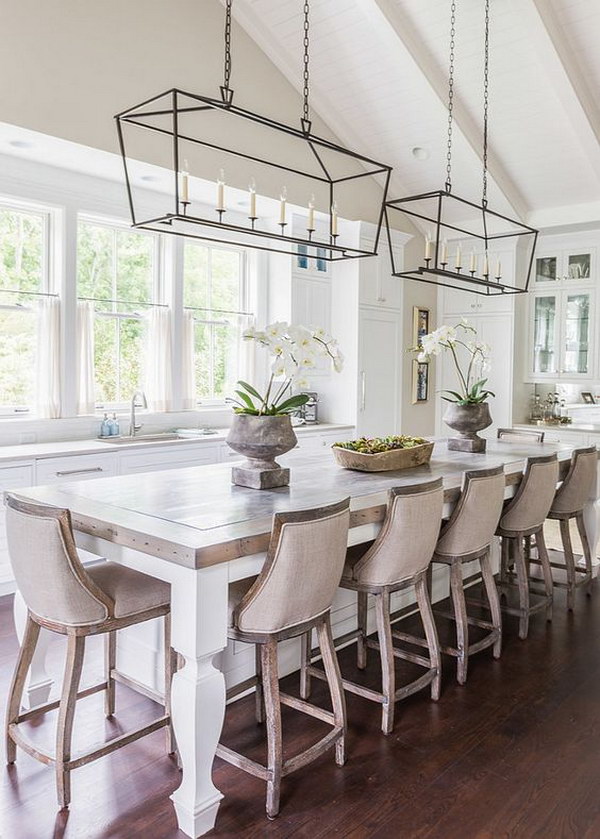 The unusual glass and steel pendants are a good, yet unusual choice to provide lighting for such a long dinner table. While you can't miss the boxy pendants, the candle-like bulbs inside will be more noticeable when they are on and thus highlighted.
Small Hicks Pendants over a Walnut Stained Kitchen Island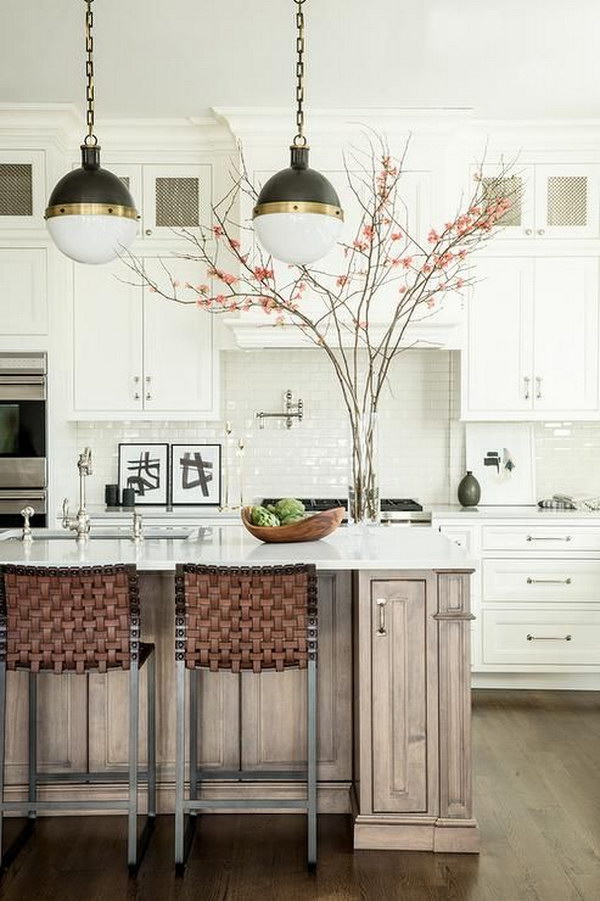 Traditional Kitchen with A Pair of Glass Pendant Lanterns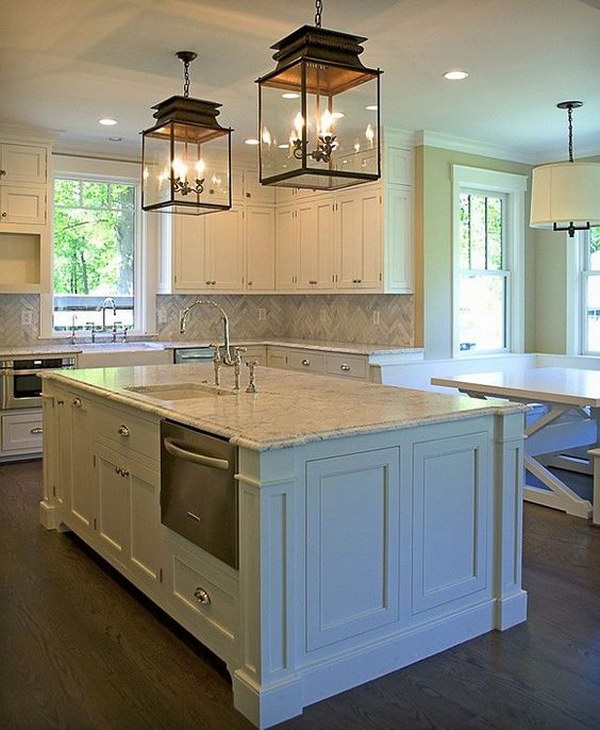 Rustic Kitchen with Industrial Steel Pendants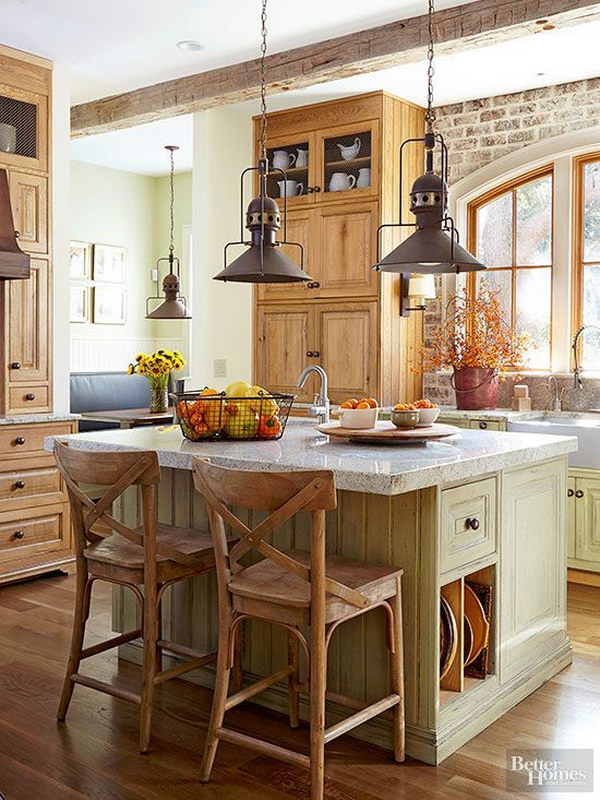 It doesn't get any more contrasting than rustic woods, brick and industrial steel, but these unusual, intricate steel spotlight pendants add interest to the rustic decoration while providing direct lighting over the island table.
Stylish Glass Global Kitchen Lighting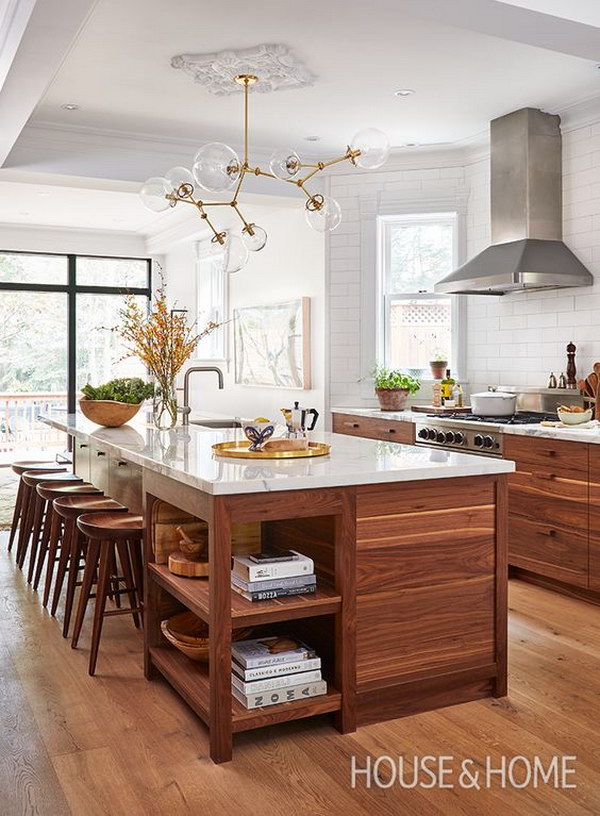 Large White Kitchen with Skylights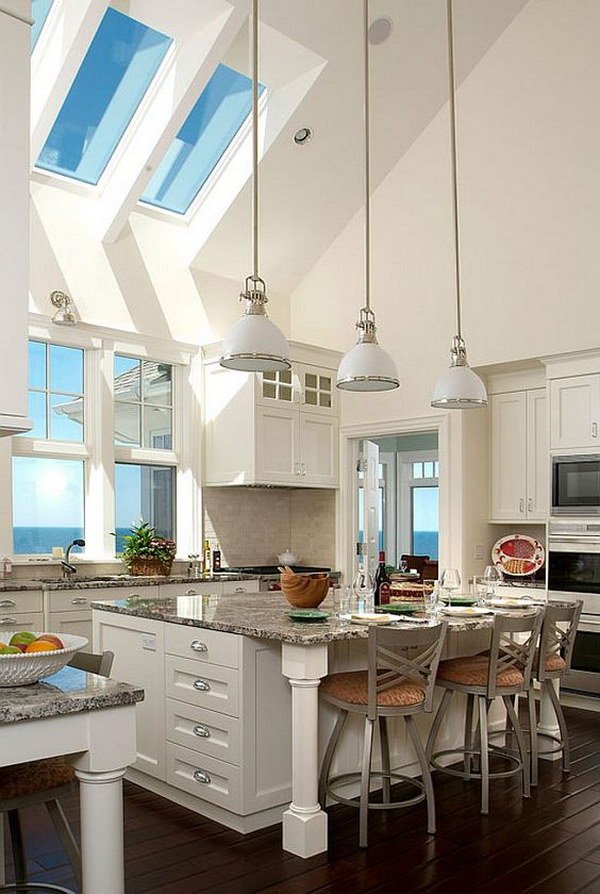 This beautiful, spacious kitchen benefits from a lot of natural light from its several windows, as well as skylight, through where both sun and moon can shine. The pendants over the island provide an accent to the center piece as well as some additional lighting at night.
Industrial Style Kitchen with the Gorgeous and Stylish Pendants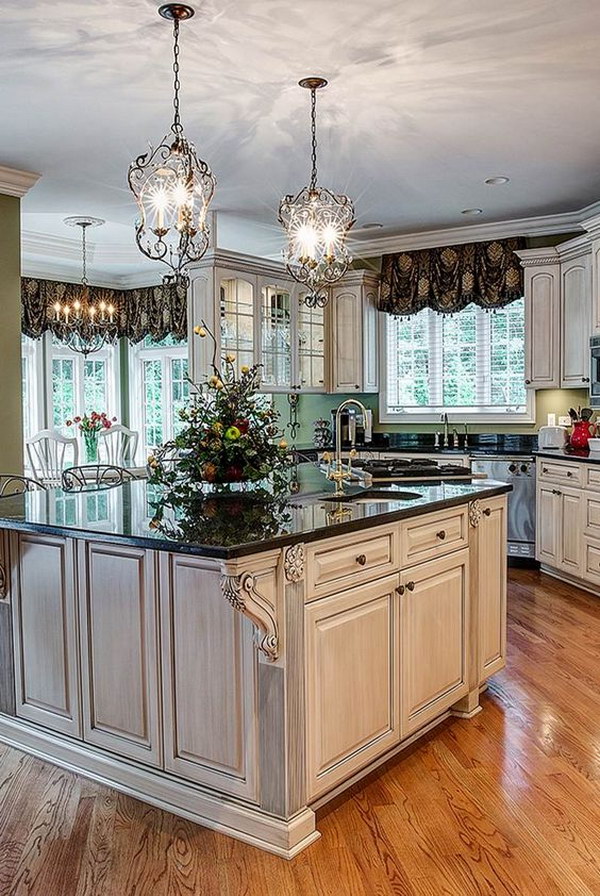 Gray Kitchen with Stylish Mini Chandeliers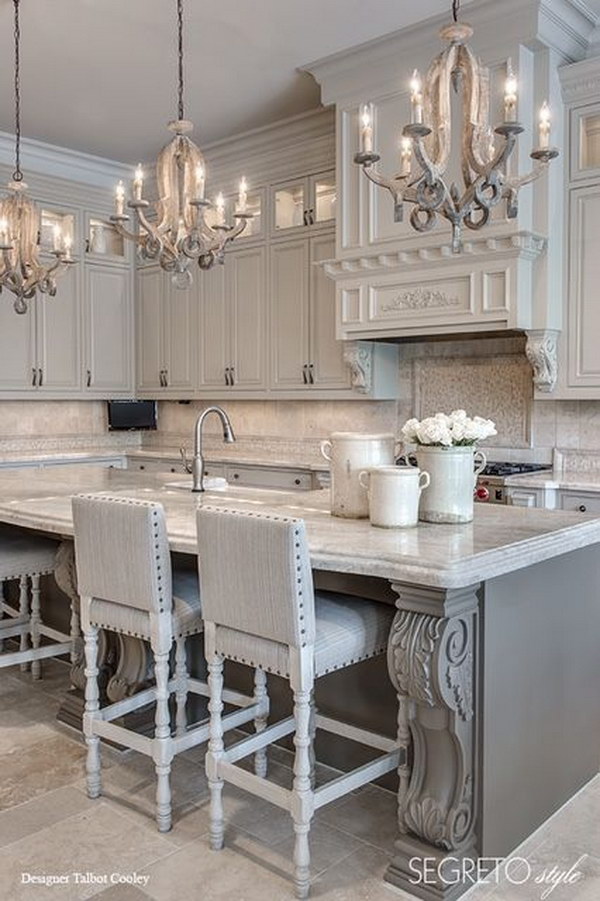 Ultimate California Beach Kitchen with Global Modern Lighting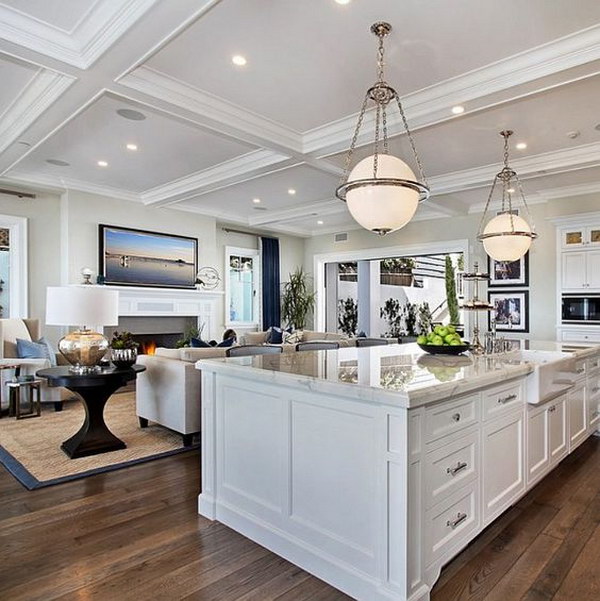 Modern pendant lights for a large, modern beach kitchen. These pendants not only offer great highlights over the island, but they complement the modern and beach inspired aspects of the kitchen, as they almost emulate torches or the moon itself.
Rustic Kitchen with Soft Glow Glass Pendant Lights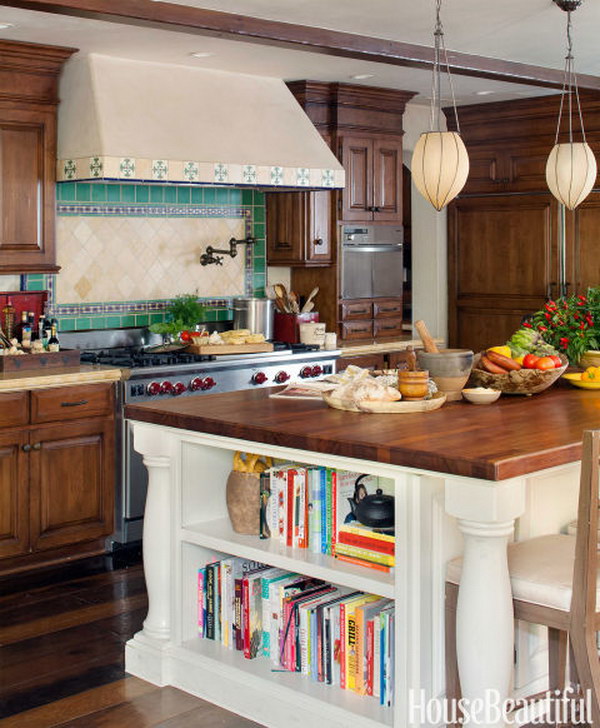 Country Industrial Pendant with Glass Shades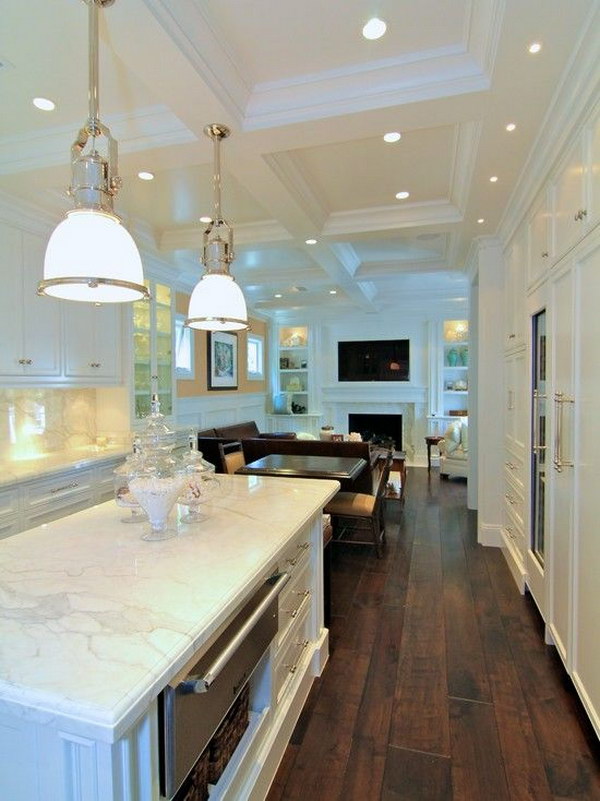 White Kitchen with Two Goodman Hanging Lamps in Antique Brass