A kitchen backsplash is a lot more than just a background. It sets the tone for the kitchen design, and it can even make a huge difference in practical terms.
With that in mind, you need to pay special attention when choosing a backsplash for your kitchen so that it matches – or at least doesn't clash with – your furniture and countertop and you end up with a kitchen which not only looks good, but is also a joy to cook and even eat in.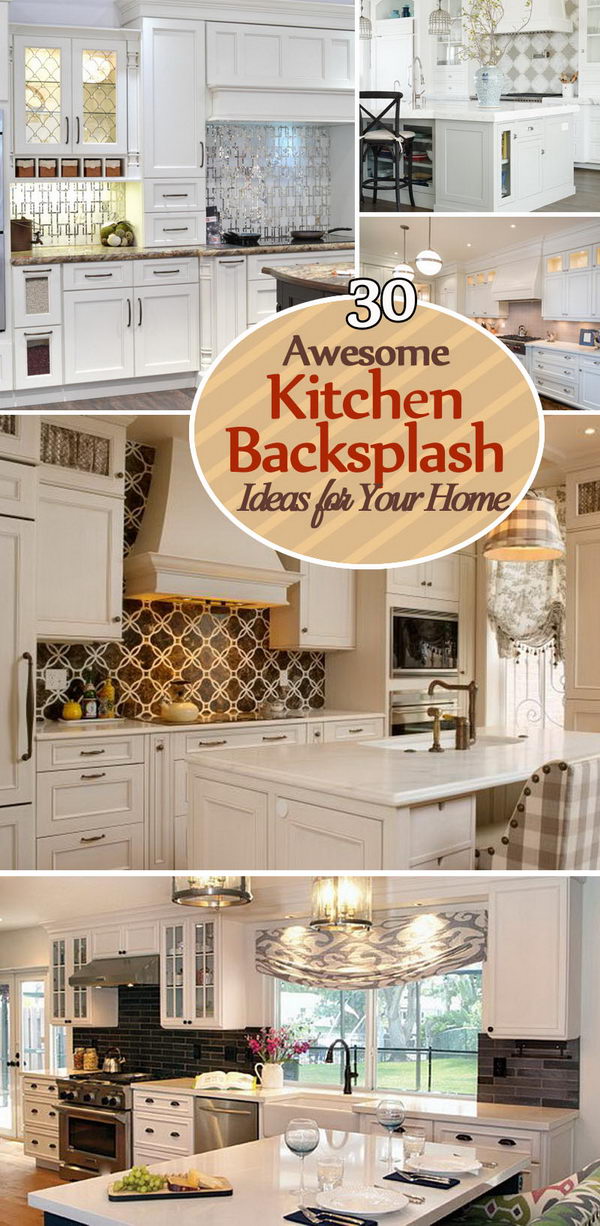 Would like a plan? Then scroll through for some great Kitchen Backsplash ideas.
White and Grey Linear Tile Backsplash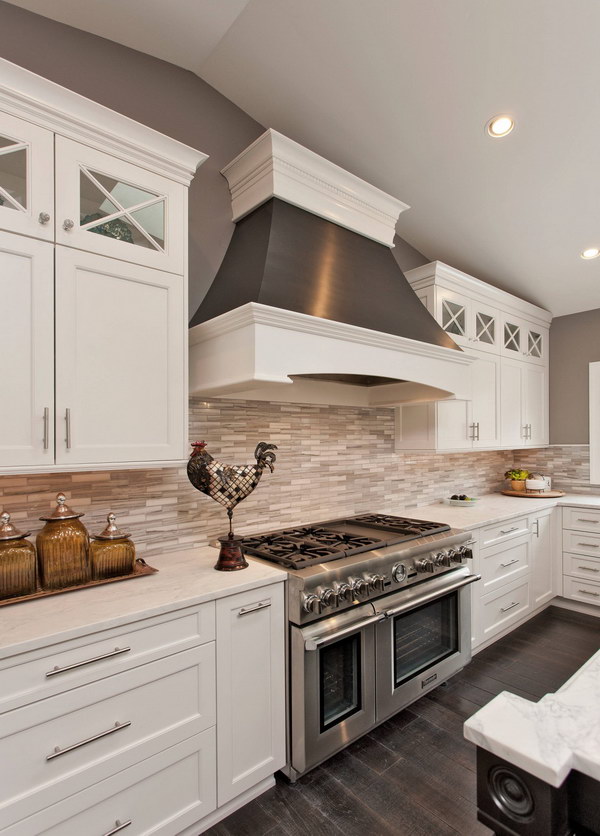 White Kitchen with Grayish White Tile Backsplash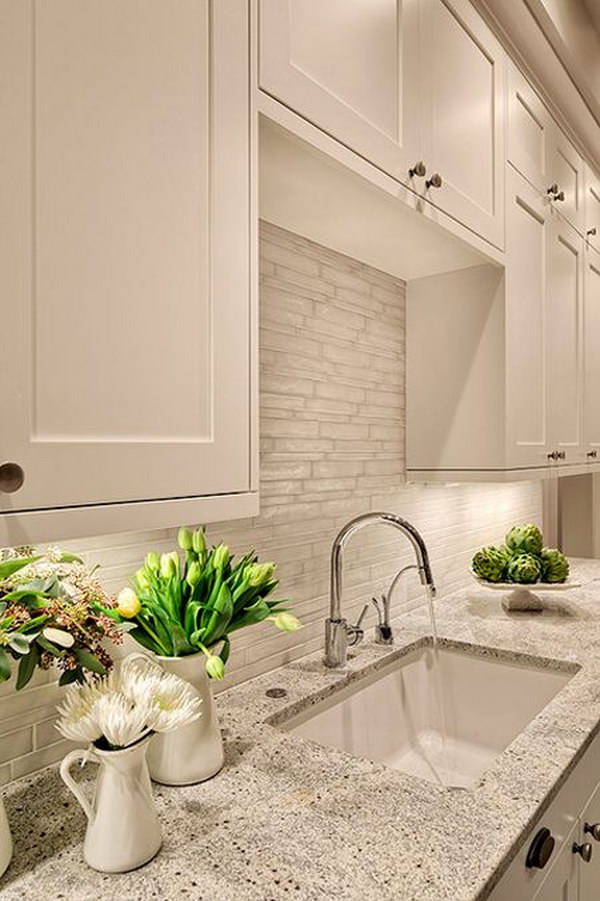 Transitional Kitchen with Marble Stone Backsplash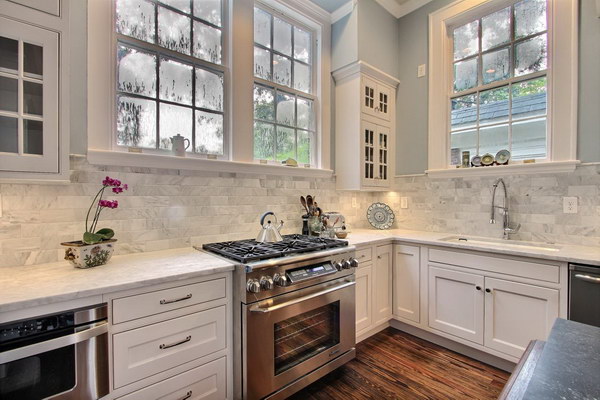 Stainless Metal Mosaic Tile Backsplash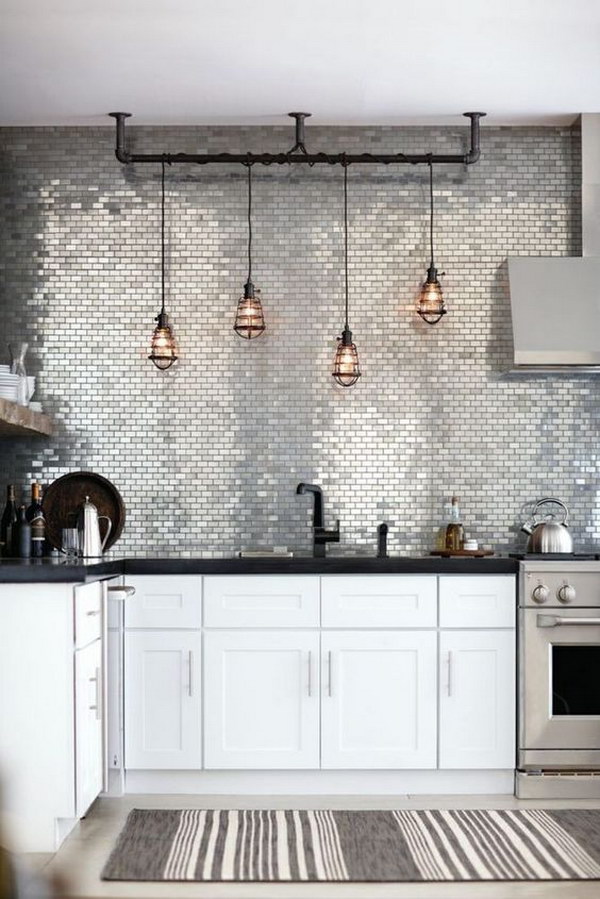 Beach House Kitchen with Shimmery Turquoise 1×4 Tile Backsplash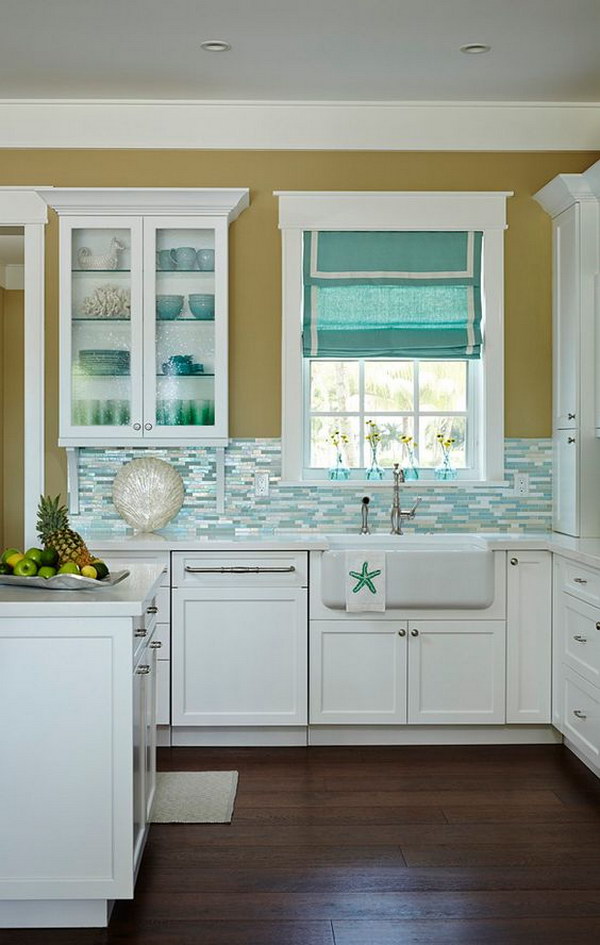 Statement Liberty Diamond Mosaic Tile Backsplash with Black Countertops and White Cabinetry
Cream Gloss Kitchen with Mirror Tile Backsplash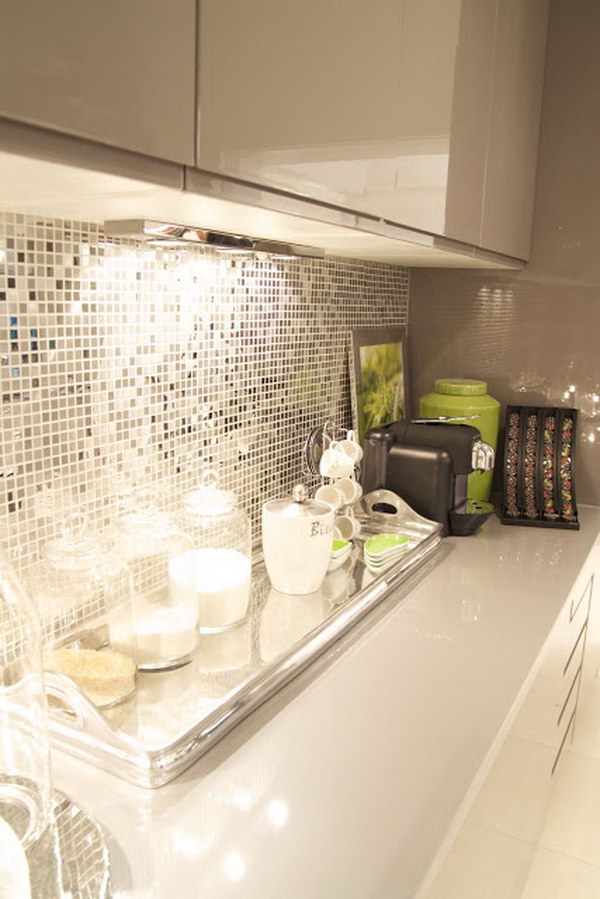 Blue-Green Fish Scale Tile Backsplash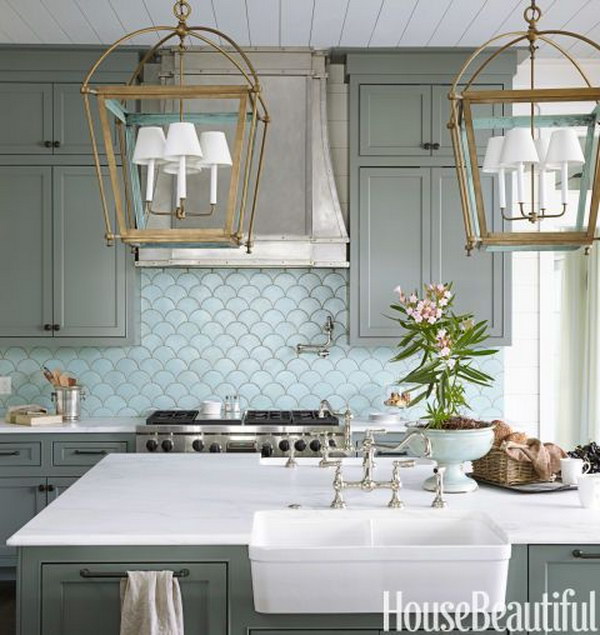 Metallic Geometric Backsplash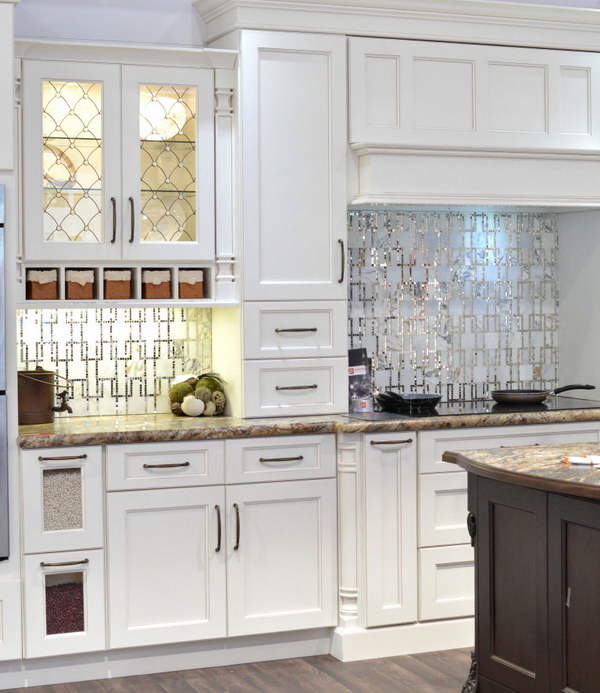 Attention-Grabbing Focal Point Grise Savoie and Thassos Marble Backsplash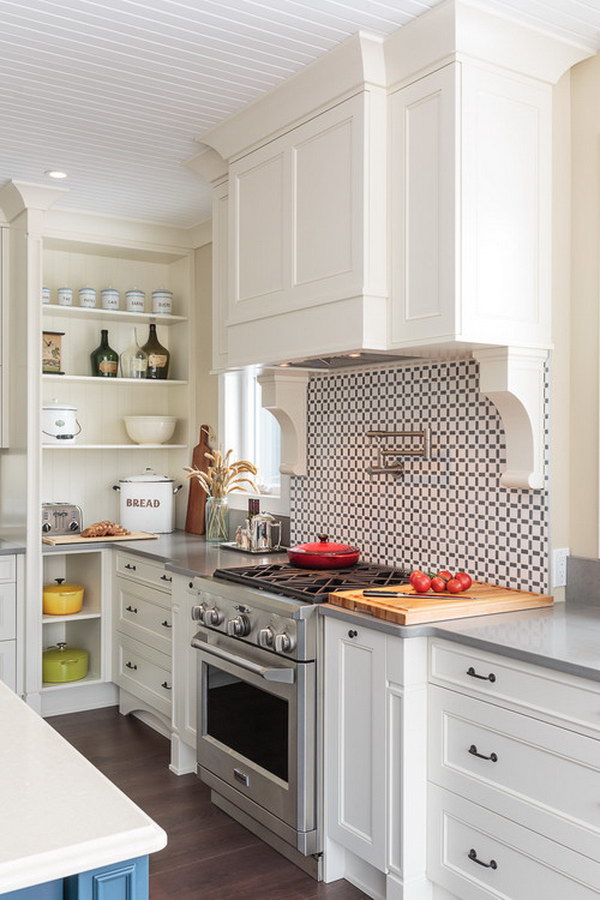 Italian Art Tile Backsplash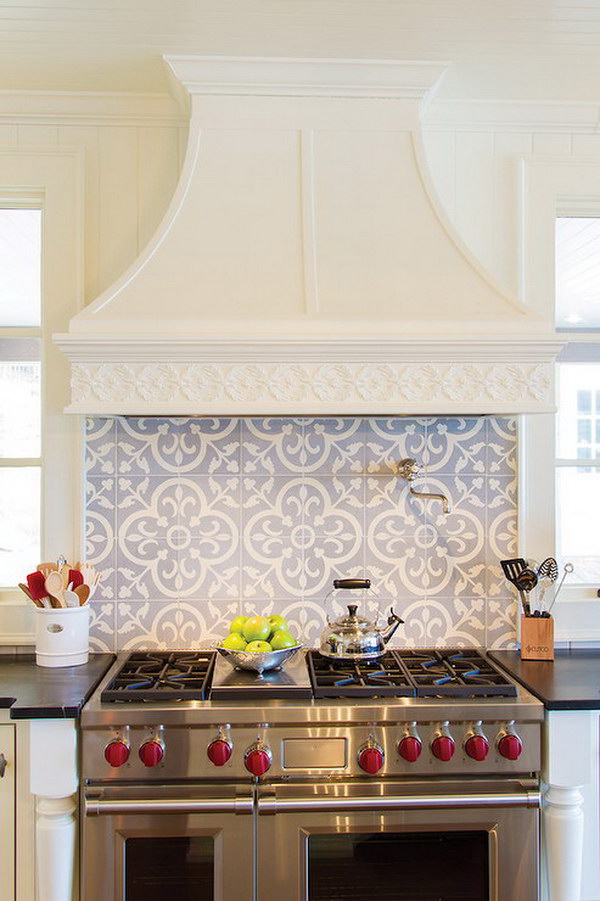 Elegant Grey Ceramic Modern Contemporary Kitchen Backsplash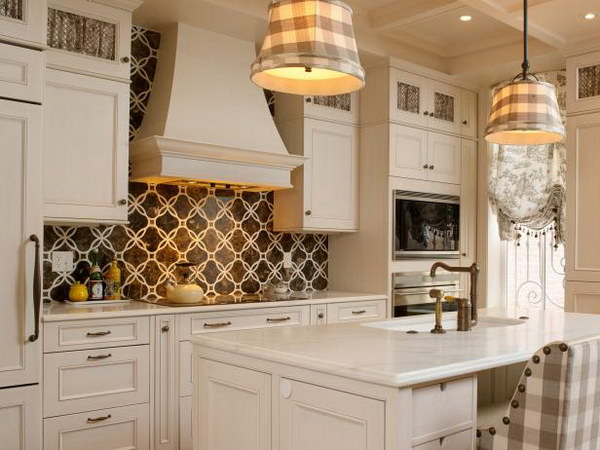 White Kitchen with Interesting Tile Backsplash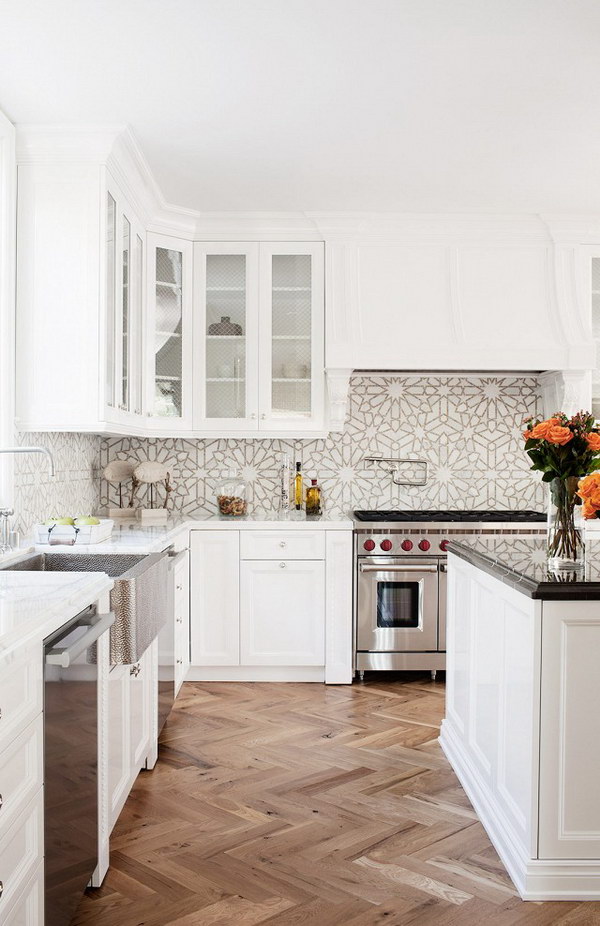 Bright Metal Backsplash in a Blue Beachy Kitchen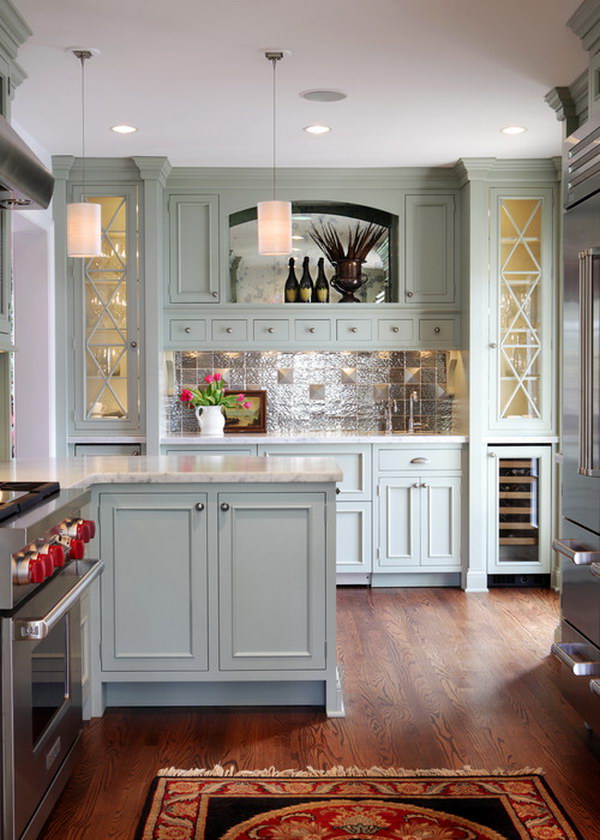 Stunning White and Gray Kitchen with Gray Quatrefoil Tiled Backsplash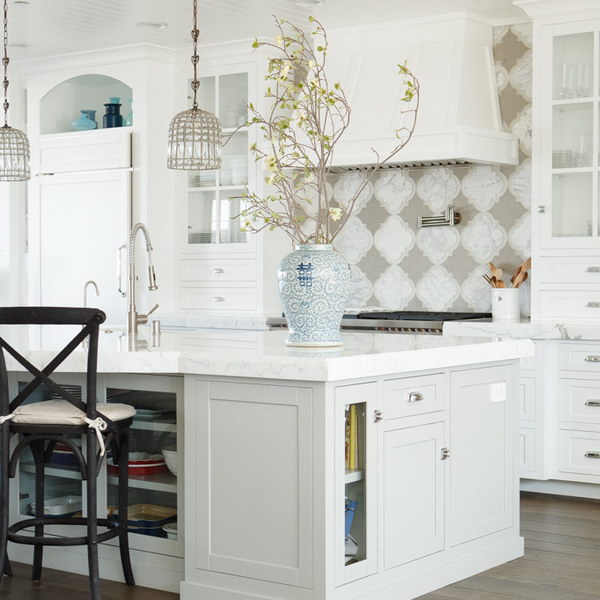 Modern Traditional White kitchen with a Pale Pink-Beige Backsplash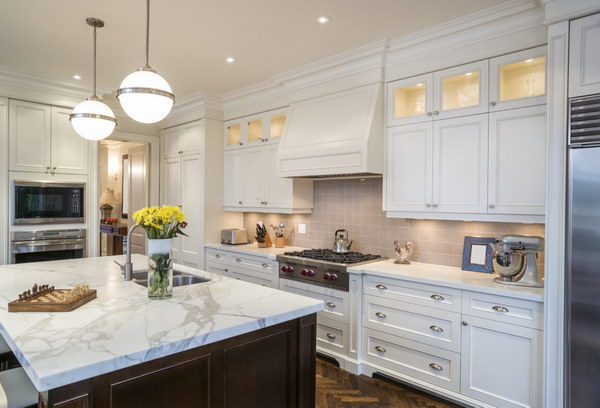 White Marble Slab Backsplash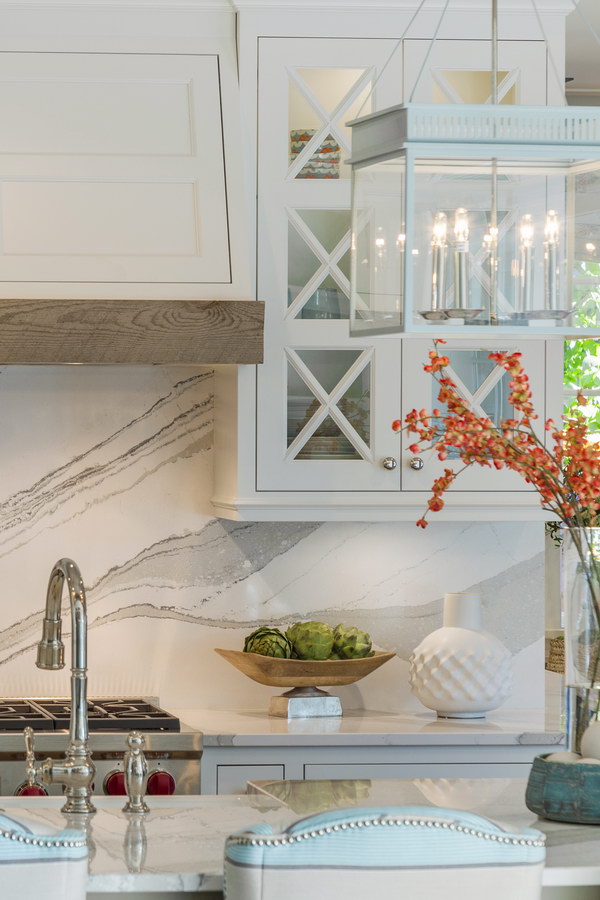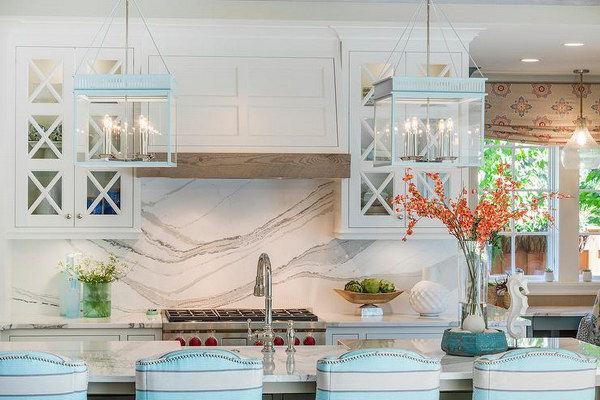 Marble Counter Top and BackSplash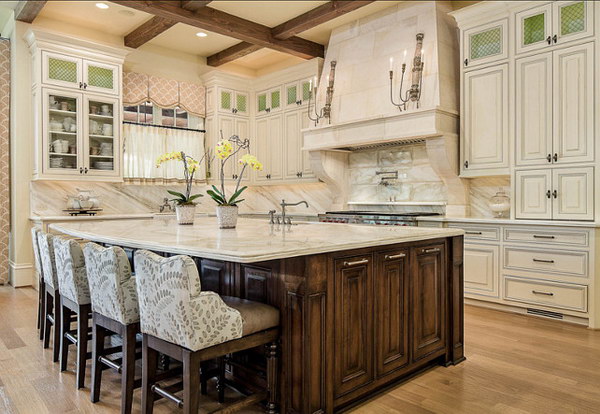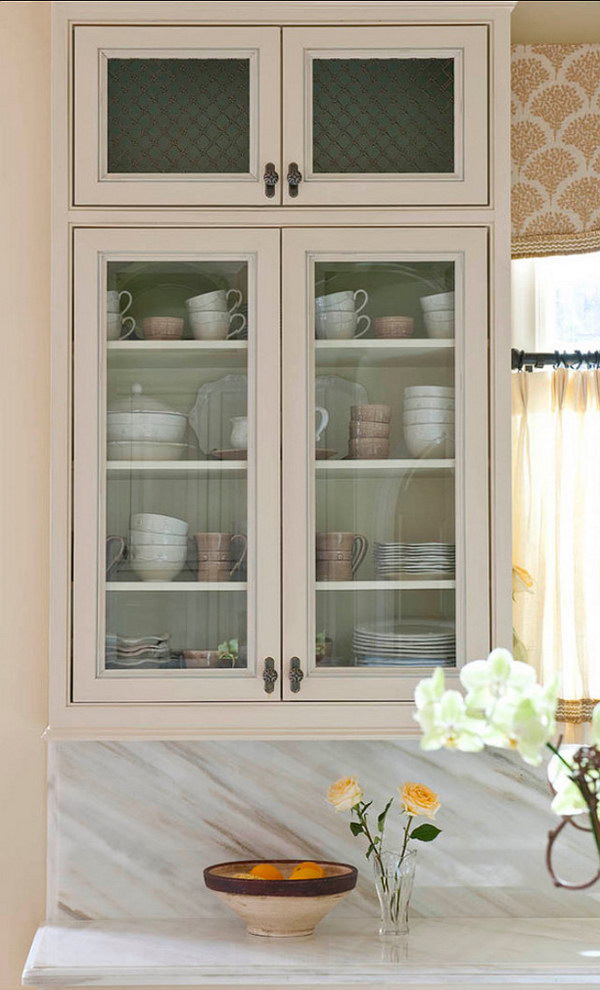 Marble Slab and Subway Tile Backsplash with Light Grey Kitchen Cabinets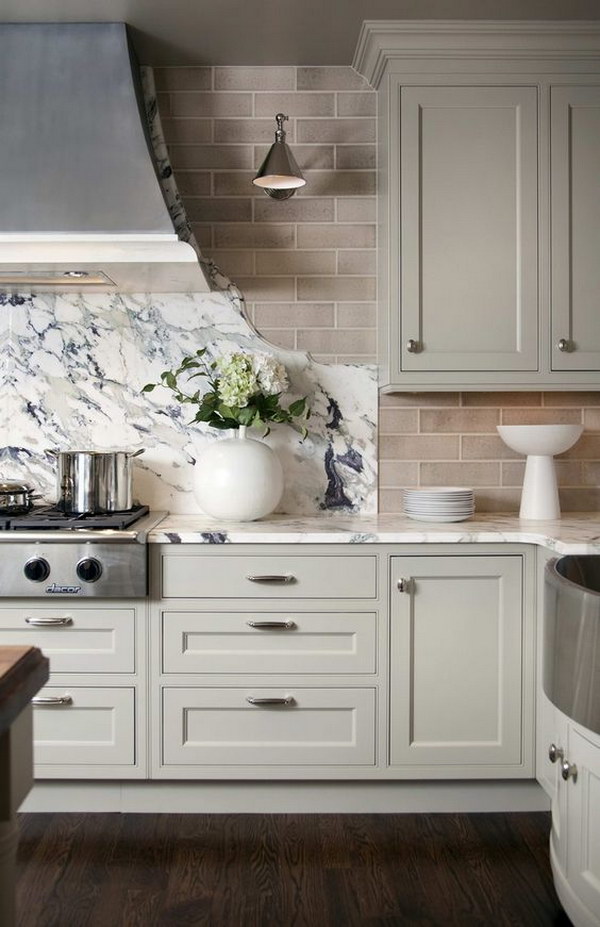 Grey Marble Backsplash and a Gray Marble Vent Hood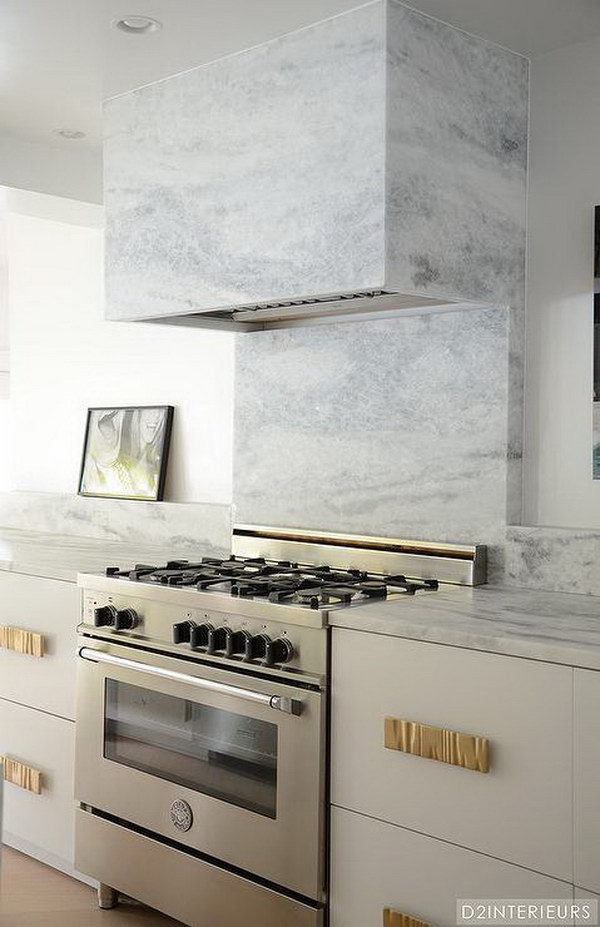 Eclectic Blue Kitchen with Exposed Brick Backsplash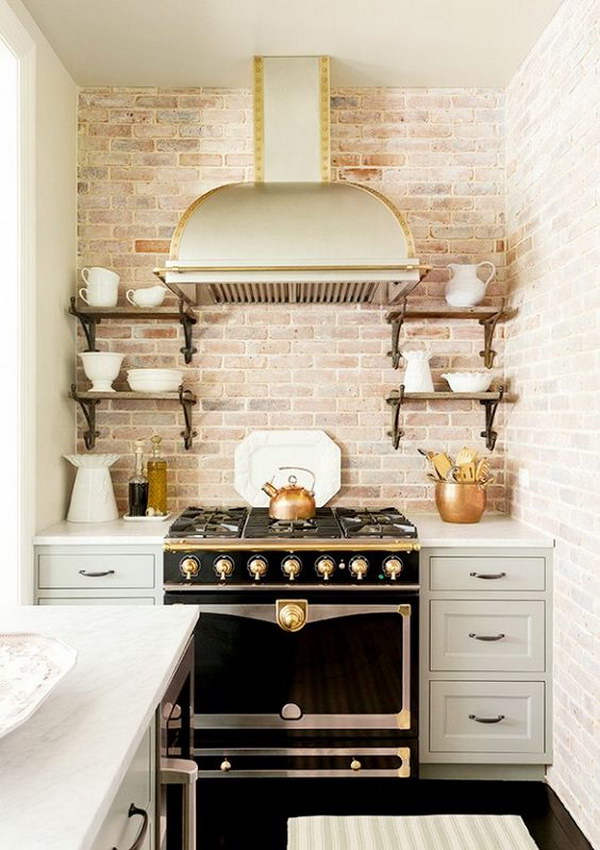 A Light, Aged Brick Backsplash in a Traditional White Kitchen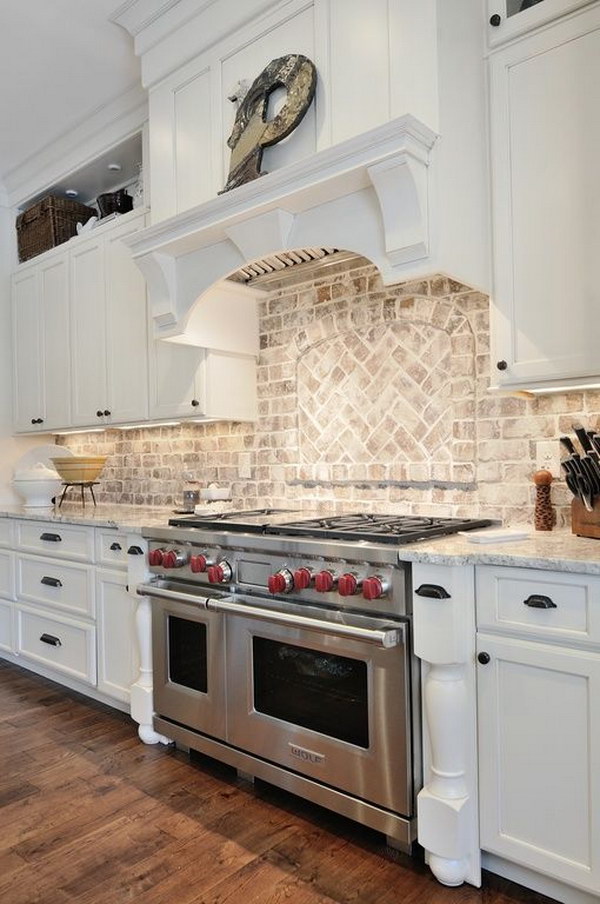 Here's another unlikely combination that just works. The aged, exposed brick adds interest to the traditional white kitchen by giving it a bit of a ??lived-in' feel. The wood slabs on the floor and the bold countertop complete the look and tie everything together.
White Painted Brick Backsplash against Honed Black Granite Countertops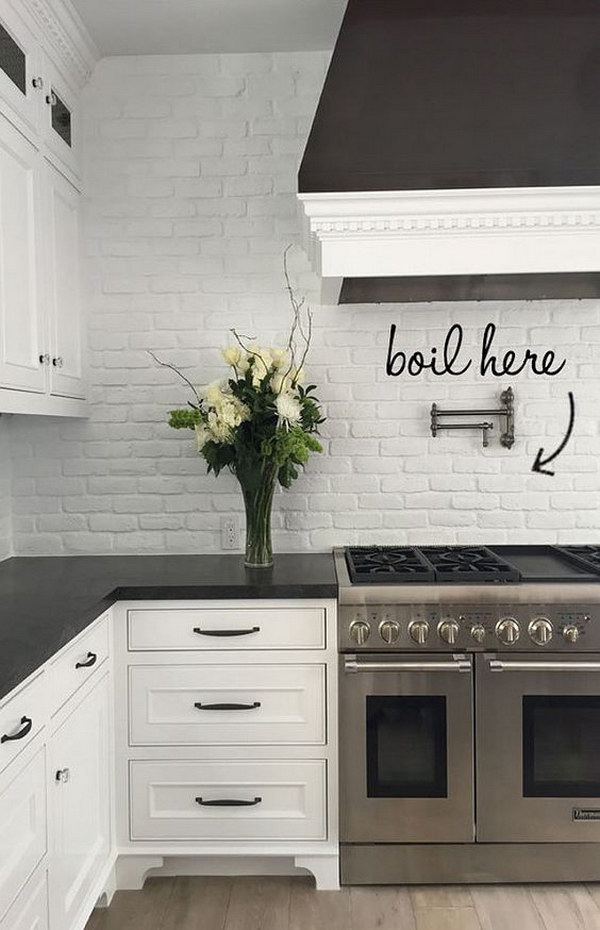 Gray Kitchen Cabinet against Brick Backsplash and White Honed Carrara Countertop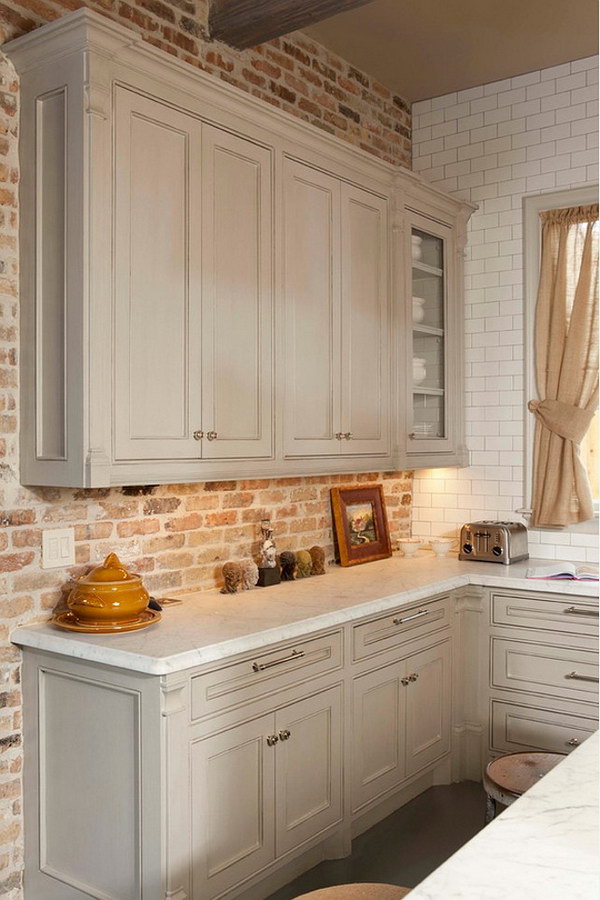 Grey Backsplash with Open Reclaimed Wood Shelving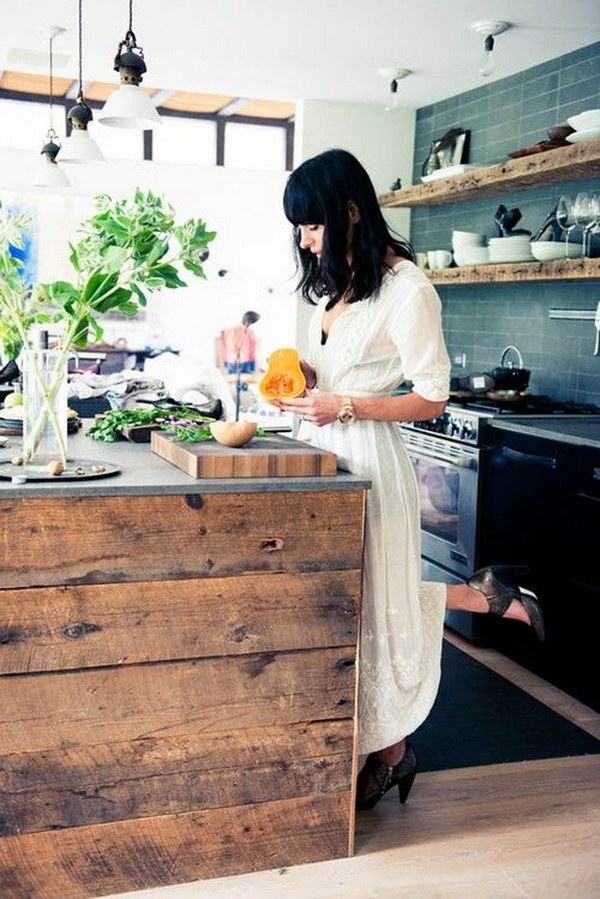 White Kitchen with Grey and Black Brick Backsplash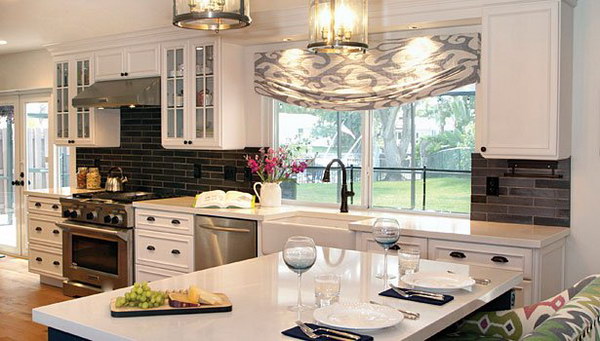 It doesn't get any more contrasting than black and white, wood and brick, that's for sure. The black backsplash is a great, modern twist to the traditional exposed brick wall, and the gray cabinets give the monochrome effect while not being as stark or as unforgiving as a traditional white kitchen would.
Beadboard Backsplash Painted Blue with White Cabinets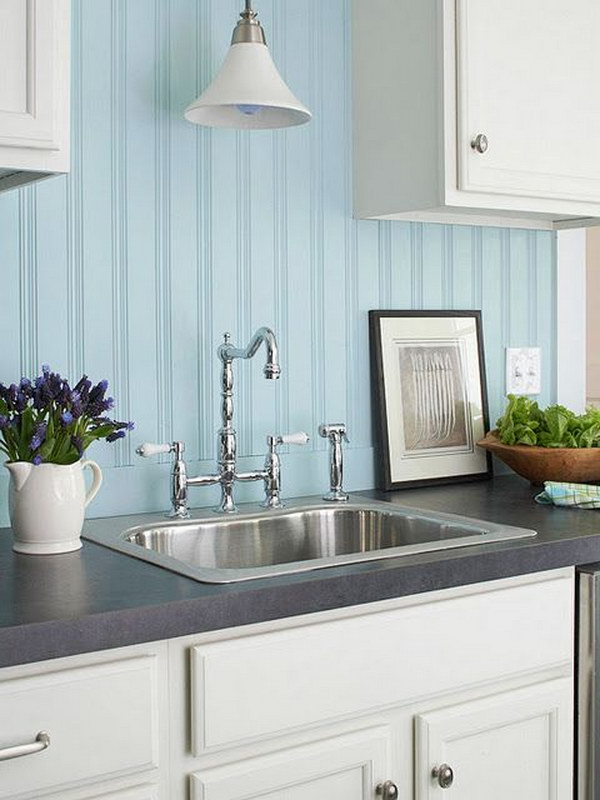 Rustic and Warm White Kitchen with Natural Wood Backsplash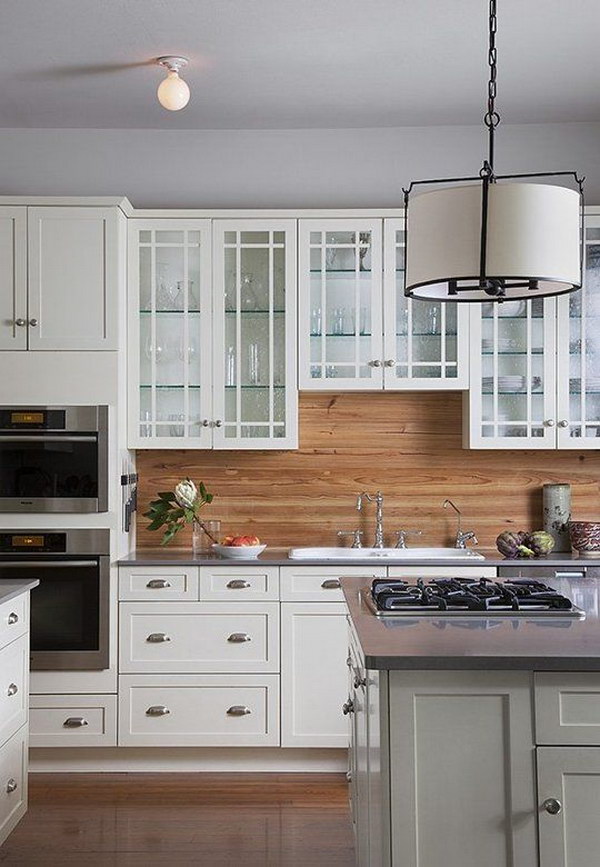 Basement Kitchen with a DIY Weathered Wood Backsplash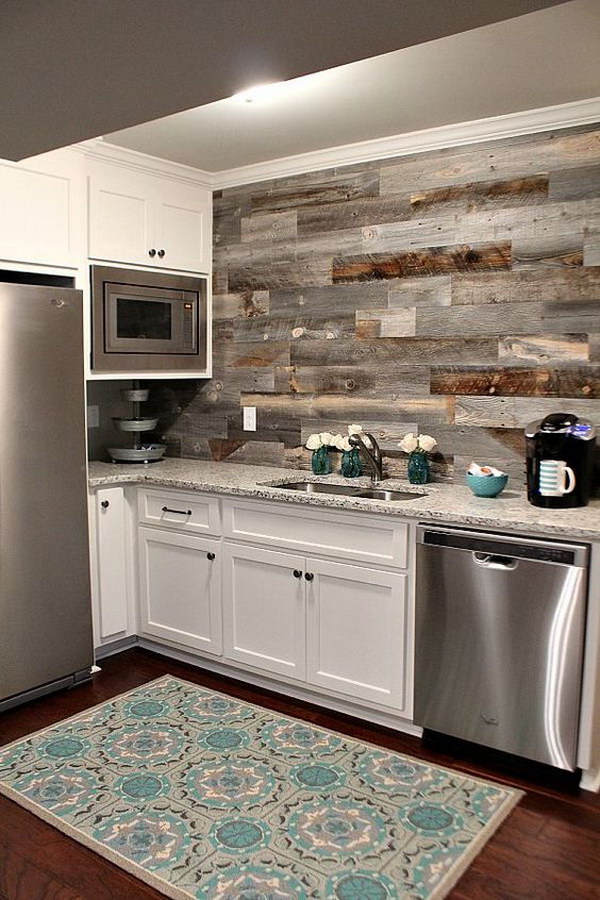 Bright Painted Cabinets and Tin Ceiling Style Backsplash