Mom is the best woman in the world and one of the most important and irreplaceable people in our life. There are no words that can express how much we appreciate them. Giving our moms handmade gifts on important days like her birthday or Mother's Day is really a good way to show how truly awesome our mother is and how much we love her.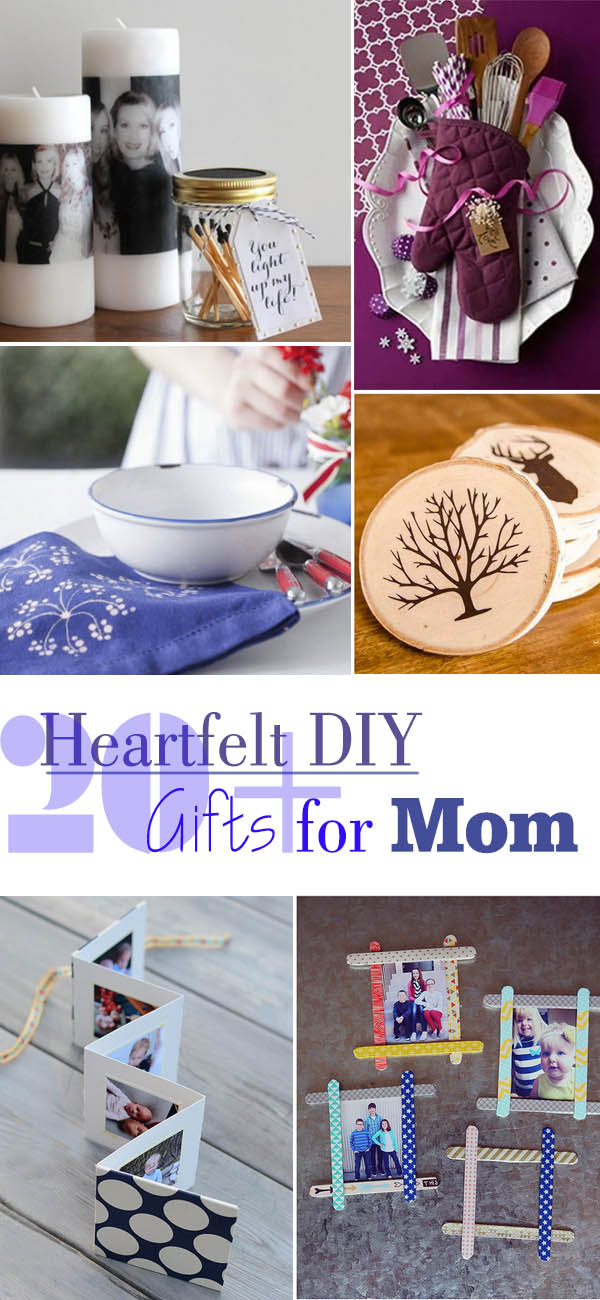 A homemade gift shows our mom that we think she is worth the time and effort it takes to craft a present for her. You can never go wrong with a handmade gift for your mom. When the holiday season is coming, if you can't still decide what gift to give Mom, this list of homemade gifts for moms will help you out. Take time to browse these collections and show how grateful you are for all that she has done for you with these cute and heartfelt DIY gifts.
Rainbow Flowers Card Perfect for Mother's Day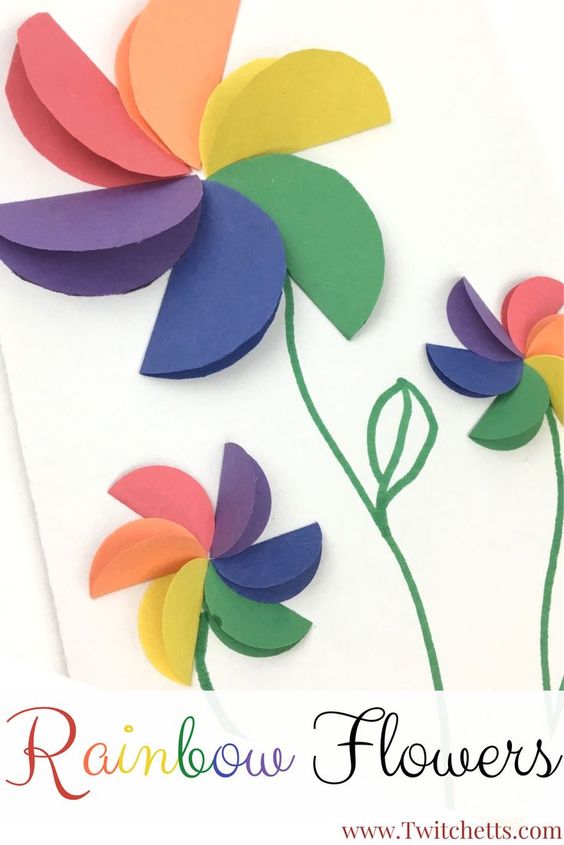 via twitchetts
DIY Personalized Mugs

Craft a stylish personalized mug for Mom with alphabet stickers and her favorite colors of paint. Get the tutorial via michaels. Martha Stewart Crafts Satin Paints was used in this project, and you cant get it from Amazon.
DIY Gratitude Journal

Your mom is sure to love this DIY gratitude journal made by yourself! Check out for the details via ehow.
DIY Holiday Gift Idea: Peppermint Soap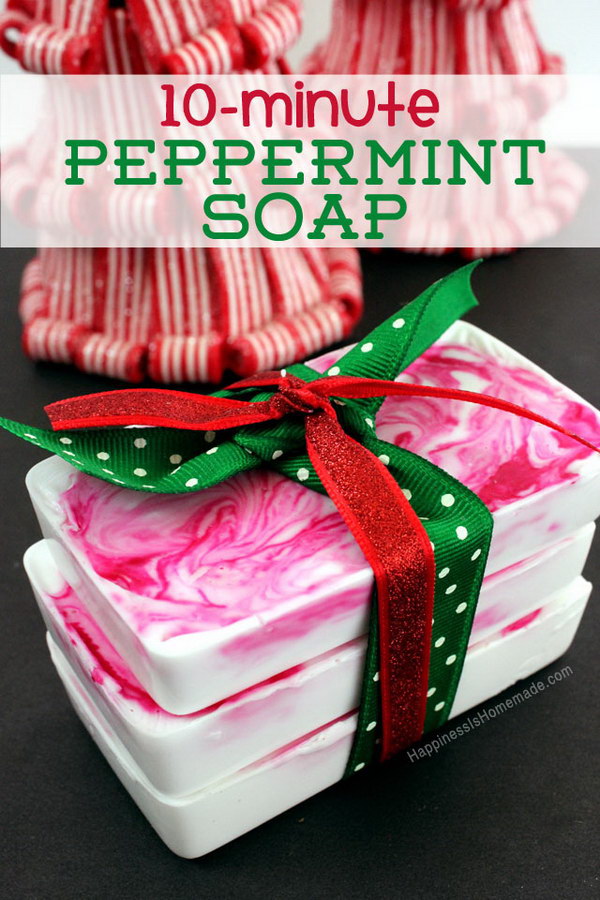 Quick and easy to make! Great gifts for your loved mom this Thanksgiving Day. See the recipes and tutorial via happiness is homemade.
Crochet Washcloths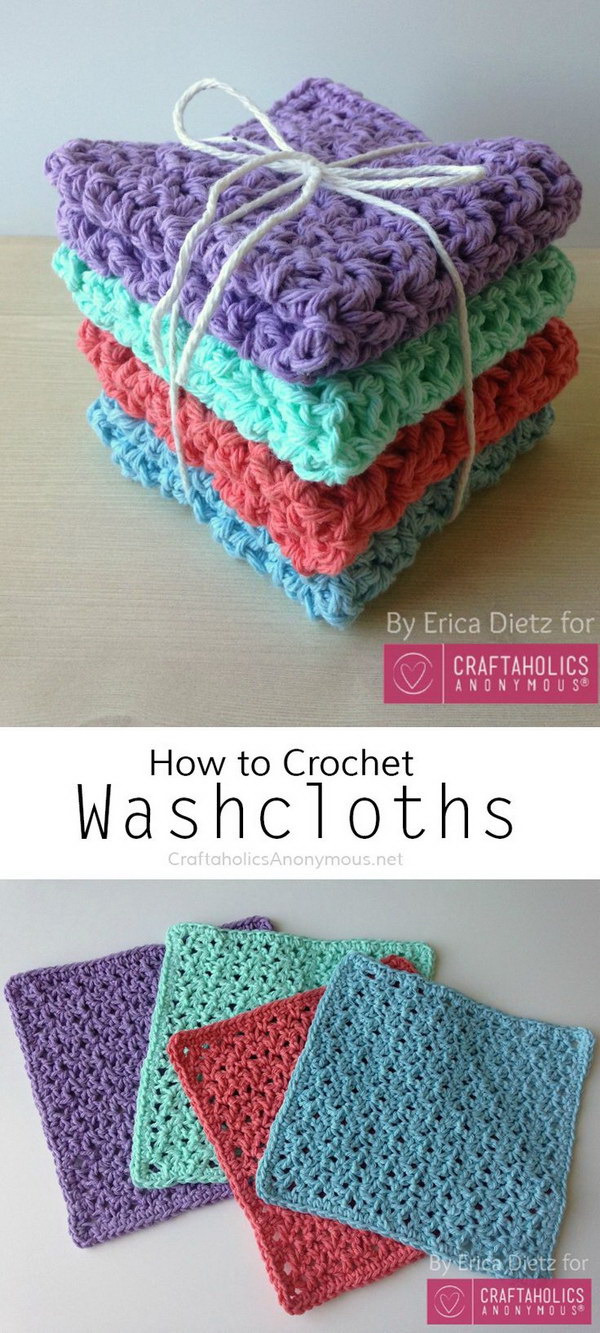 Super simple and useful handmade gifts for mom. Check out the tutorial via craft a holics anonymous.
DIY Mother's Day Photo Candle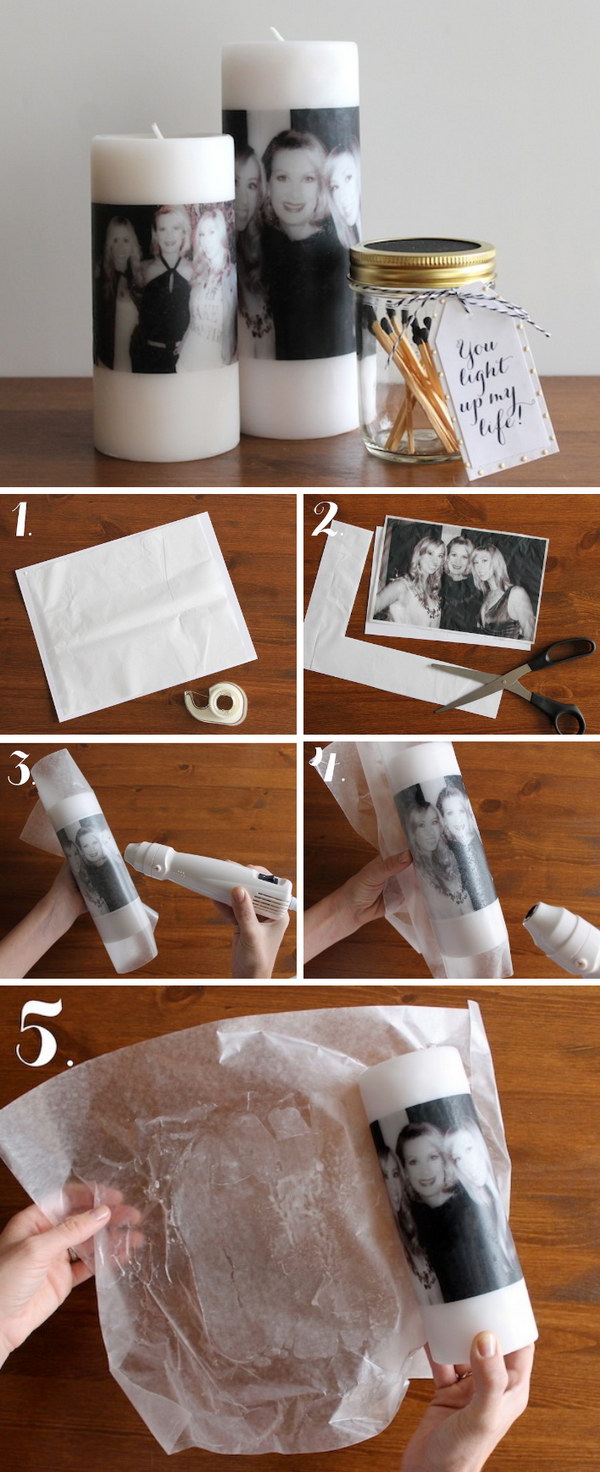 Do it yourself candle image transfers! Super easy and quick to make with fun. Perfect for Mothers Day! Get the tutorial via ideas.evite. For an affordable option to the white pillar candle, this one from Amazon is is highly recommend!
Fabric Bleach Art Table Napkins

Go to check out the detailed instructions via craft by photo.
Peppermint Pampering Gifts In Jars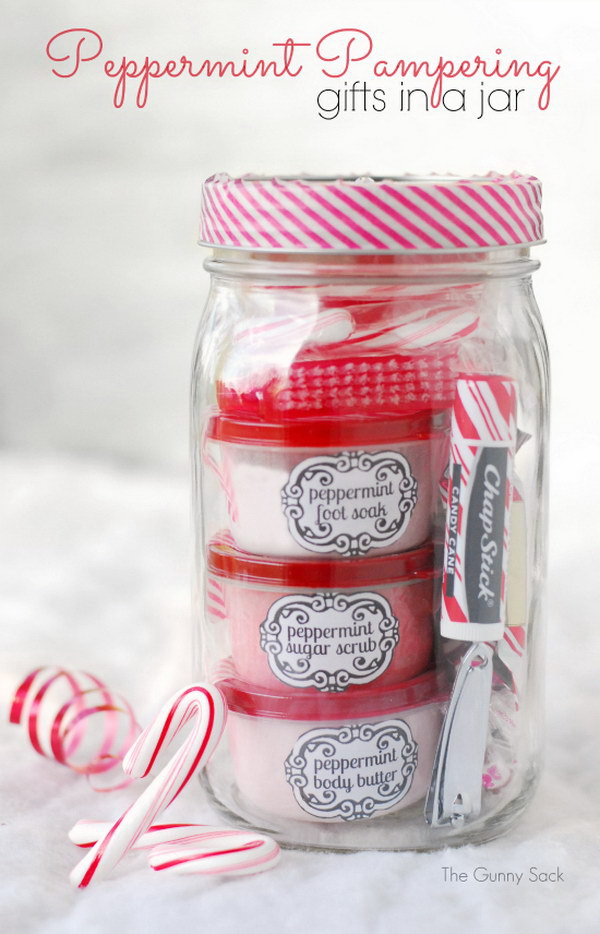 Peppermint pampering gifts in jars! This will be great homemade Christmas gifts for mom. See the tutorial via The Gunny Sack.
Kitchen Supplies in a Glove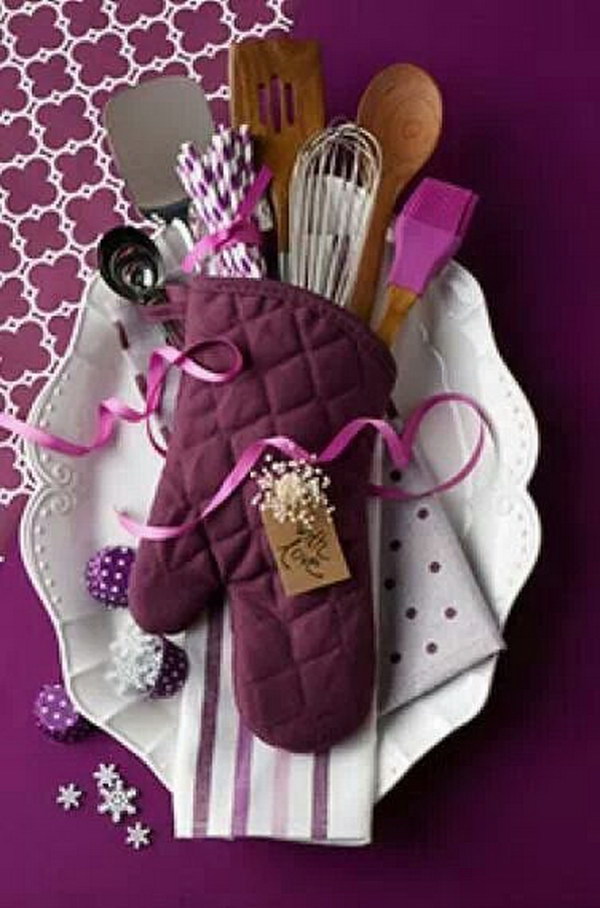 Kitchen supplies in a glove. This bundle would be especially great for your mom. source.
DIY Painted Wood Slice Coasters

Get the tutorial via Unoriginal Mom.
Homemade Lavender Lemon Soap

Easy soap gift idea! Make a great Mother's Day gift. Follow the tutorial via a pumpkin and a princess.
Letter Photo Display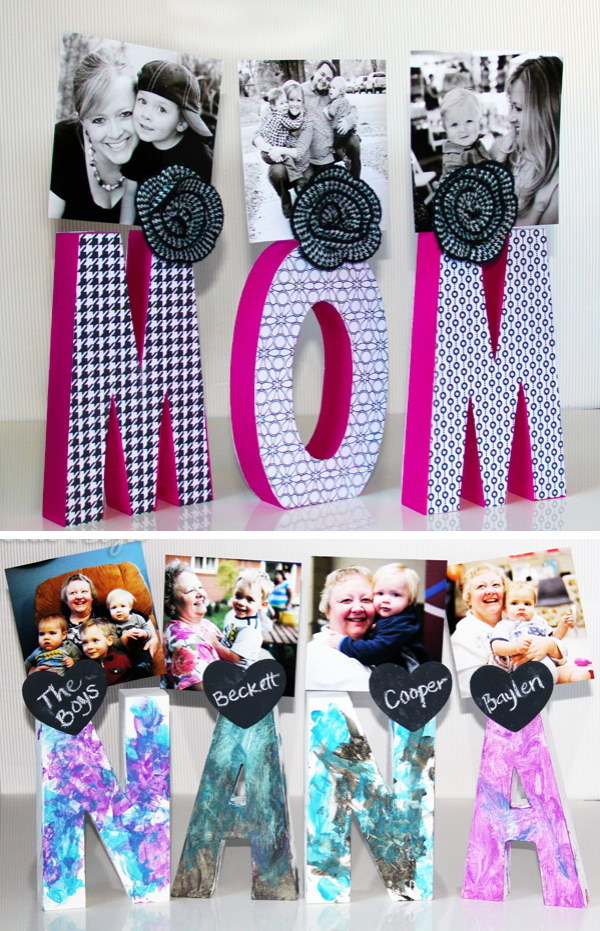 This project can be so easily personalized and it's also fun and easy to get the kids involved! Makes a great gift for mom. Get the tutorial via Blue I Style Blog.
Salt Dough Handprint Ornaments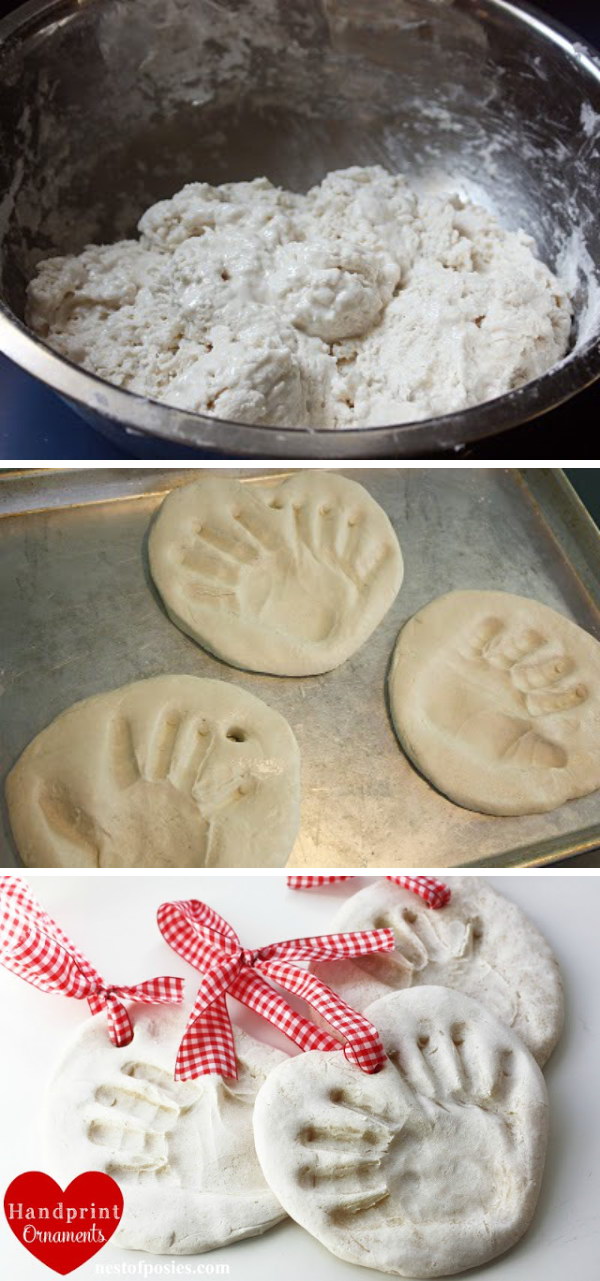 Simple Mothers Day handprint ornaments! Love how the little fingers made a heart shape. So cute! More directions and tutorial via nest of posies-blog.
DIY Wooden Photo Blocks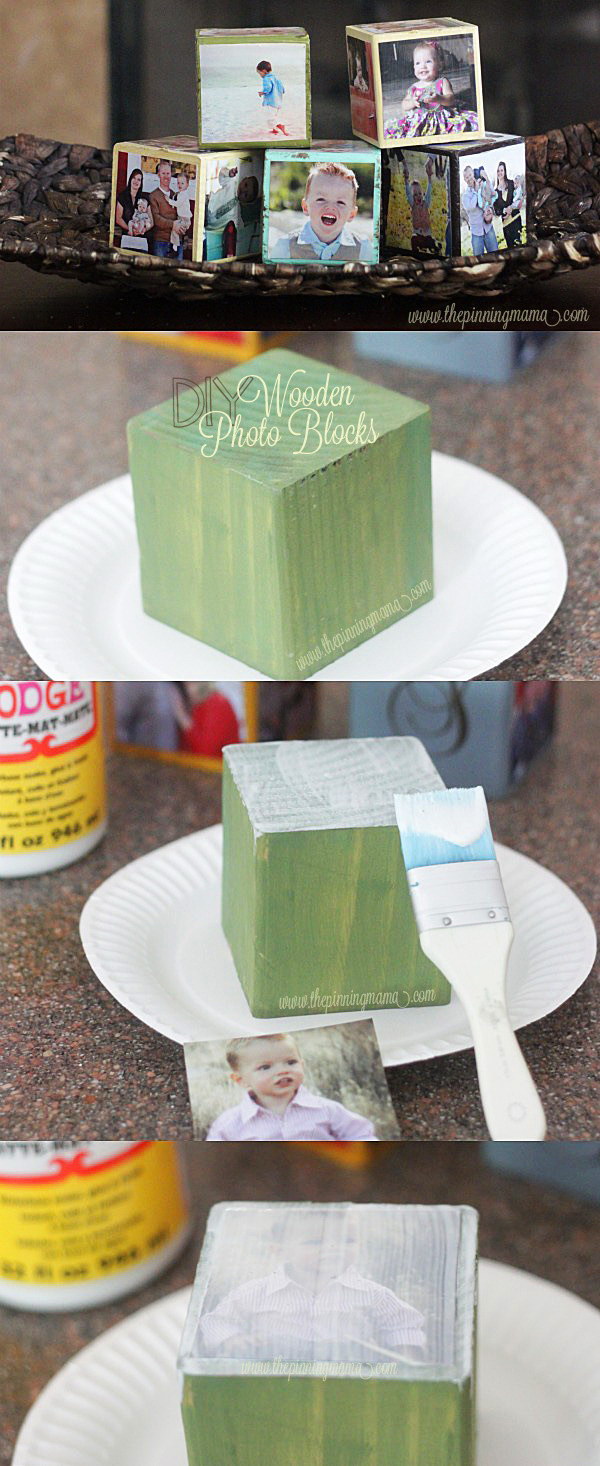 Love pictures on wood blocks! Awesome gift ideas that any Mother would love! Get the tutorial via The Pinning Mama.
DIY Beeswax Candles

These beeswax candles have become a tradition in our house. When wrapped, they make great gifts to give to your loved ones. Get the tutorial via Oh Happy Day.
I LOVE YOU POP UP Cards with Free Silhouette Cut Files

This homemade Mothers Day crafts is super easy to make. Even toddlers to can do it. Start to make one for your mom and show all your love to her. source.
DIY Mini Photo Magnets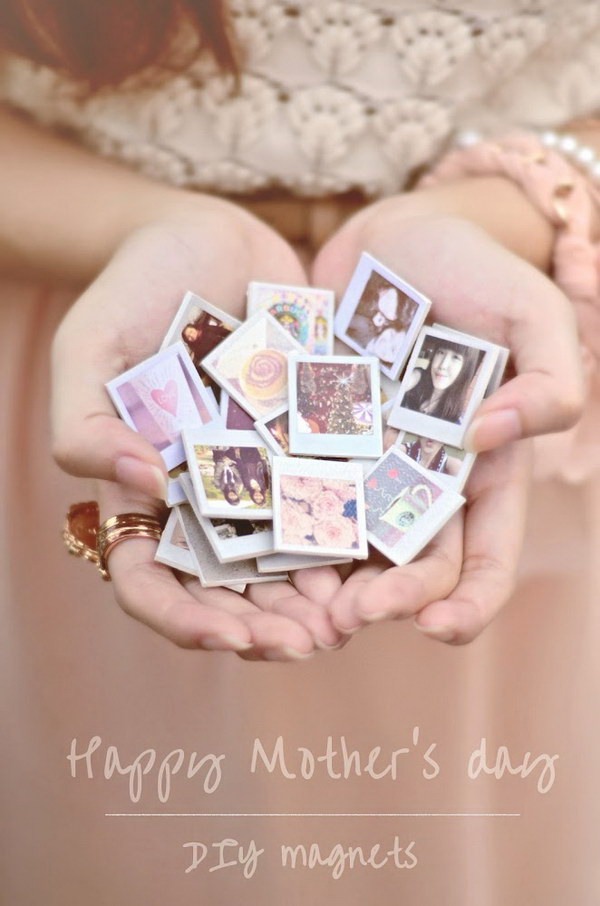 Give lovely memories your mother she can always see with these mini photo magnets. Get the tutorial via sundaesins.blogspot.
Mason Jar Picture Frame Vase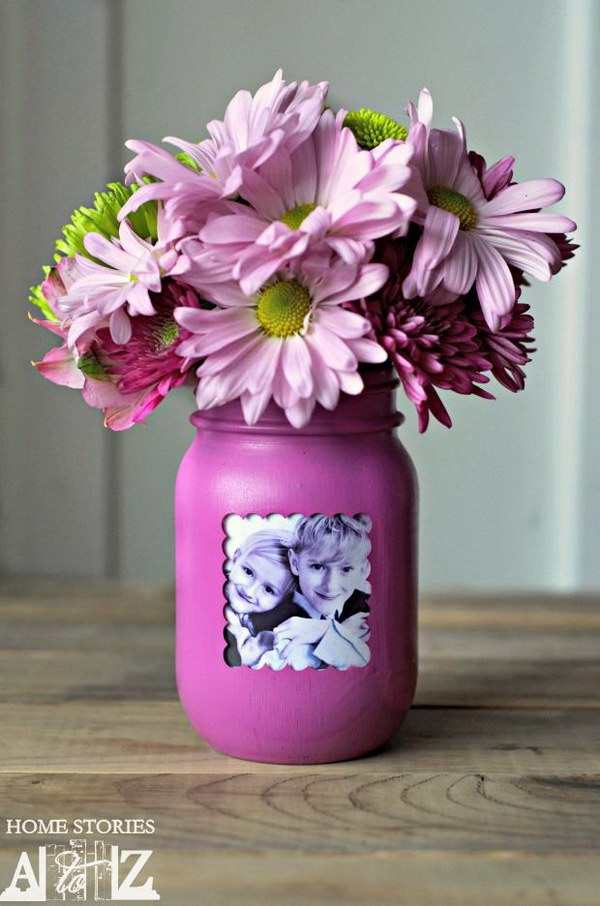 A vase of fresh flowers in this handmade mason jar picture vase will be the perfect giift for mom. Check out how to make it via Home Stories Atoz.
Yarn DIY Photo Frame

Make a yarn photo frame and put in a picture of you and Mom. There is nothing better than this easy and heartfelt gift for Mom. See how to make this via DIY Ready.
Homemade Brag Book

See how to make this via Nalles House.
Popsicle Stick Frames

Easy DIY gifts and look so adorable! Your mom will love these very much! Get started to make some with the tutorial via eighteen 25. These quality craft sticks from Amazon are great for use for use in your craft projects.
Meaningful DIY Plaque Wall Art for Mom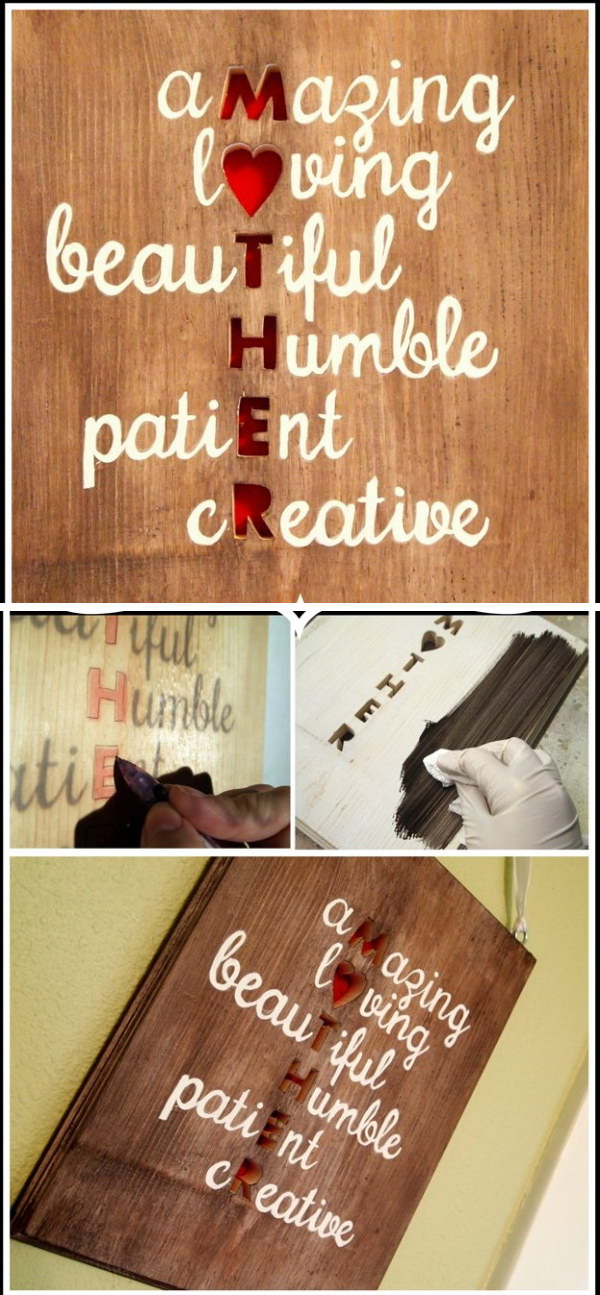 Show how truly awesome your mother is with this creative DIY plaque wall art. Get the tutorial via saw dust and embryos.
DIY Painted Mason Jars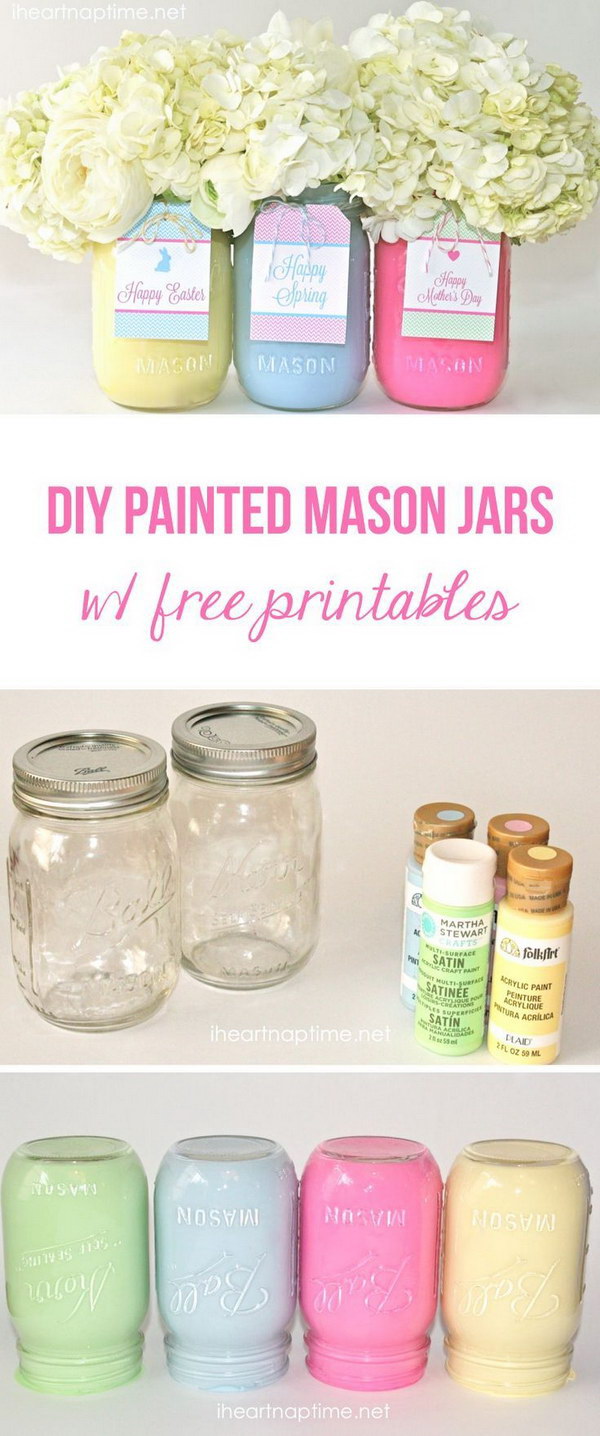 Paint mason jars in any spring colors and put some freash flowers in. These make a cute and inexpensive gift for Mother's Day! Get the tutorial via I Heart Nap Time.