Halloween is some people's favorite holiday in the whole year, and while that's definitely an acquired taste, they look forward to October 31st starting the very next day.
If you are one of those people, you have probably already started planning your next Halloween decoration and designing "Save the Date" cards for your next party. We totally understand.
If you want to feel the Hallowwen spirit throughout the whole year, then you can start making – or at least preparing to – your own decorations, which will keep you entertained, in the holiday spirit and also save you some money near All Hollow's Eve.
If you're a fan of Halloween, we will assume you are not deterred by trash or creeped out easily, because this article is all about making creepy decorations not from trash itself, but rather the trash bags you certainly have stockpiled in your house.
Are you itching to get witchy yet? Then read on to see these Creepy Halloween Decorations Recycled From Trash Bags and get working on your own creepy projects!
Hang These Black Garbage Bag Strips from The Ceiling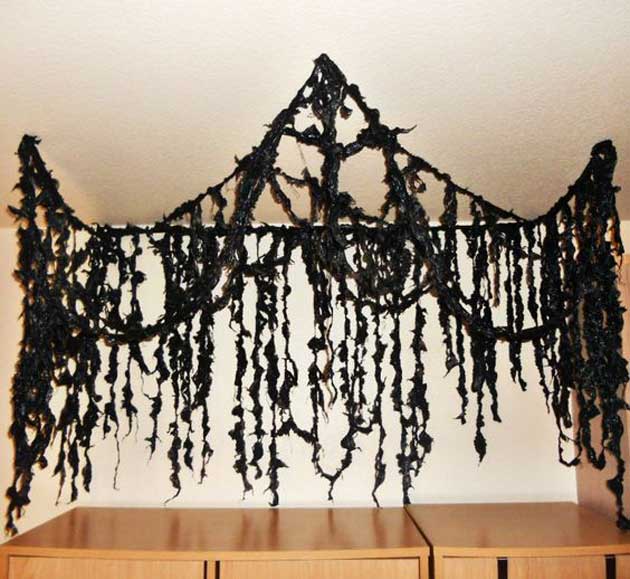 Halloween Witch Was Cleverly Fashioned Out of a Trash Bag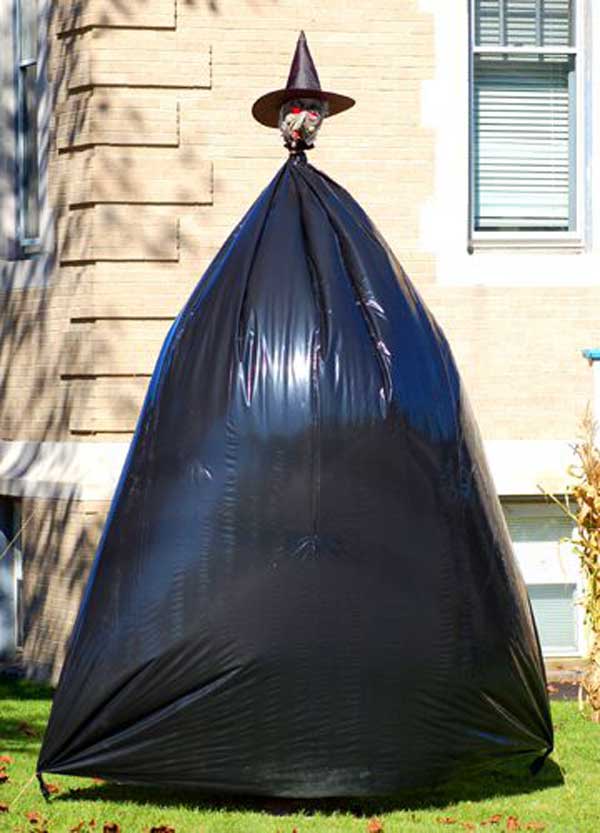 via thespruce.com
Evil Trash Bags But They Are Also Pumpkins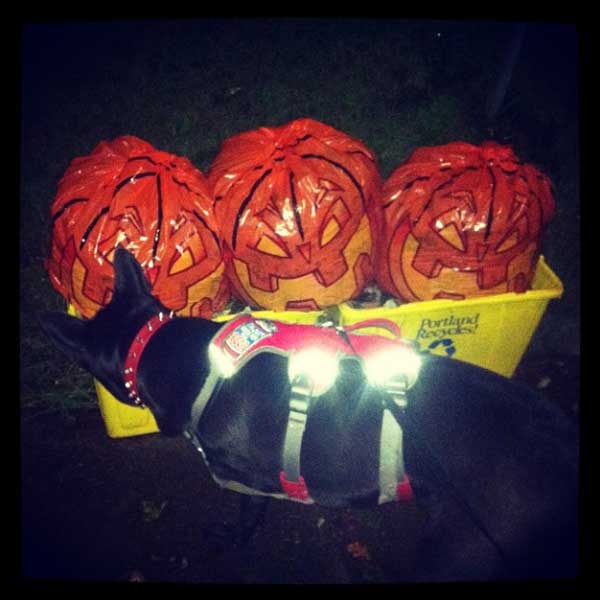 via instagram.com
Skeleton Made of Plastic Bags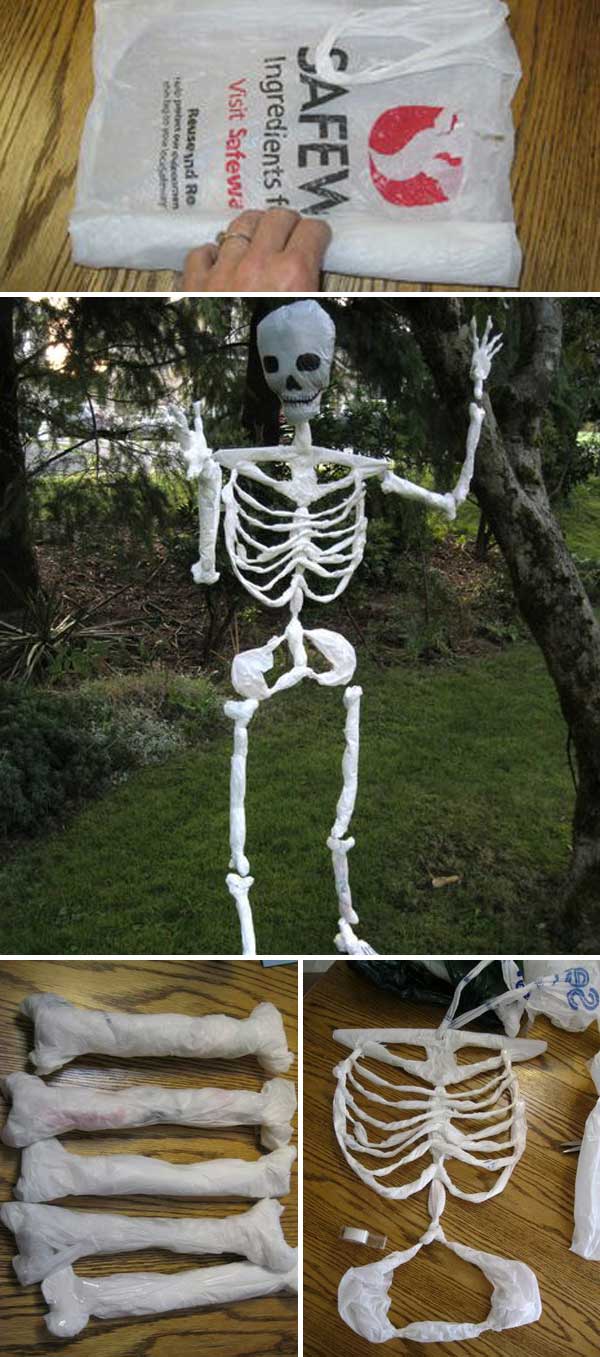 Use Newspaper and Trash Bags to Create this Wrapped Corpse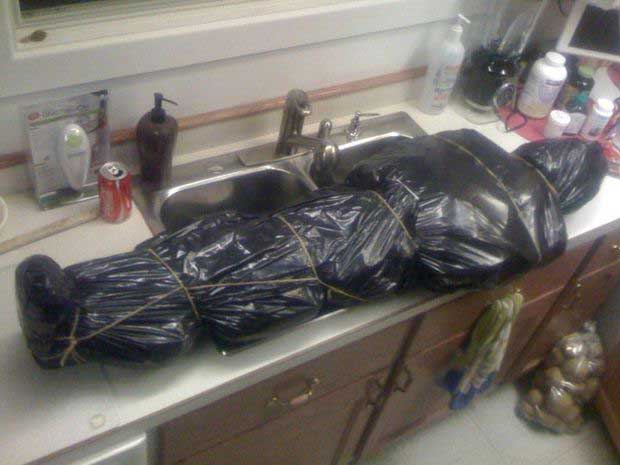 Litter the Lawn with Some Body Bag Decor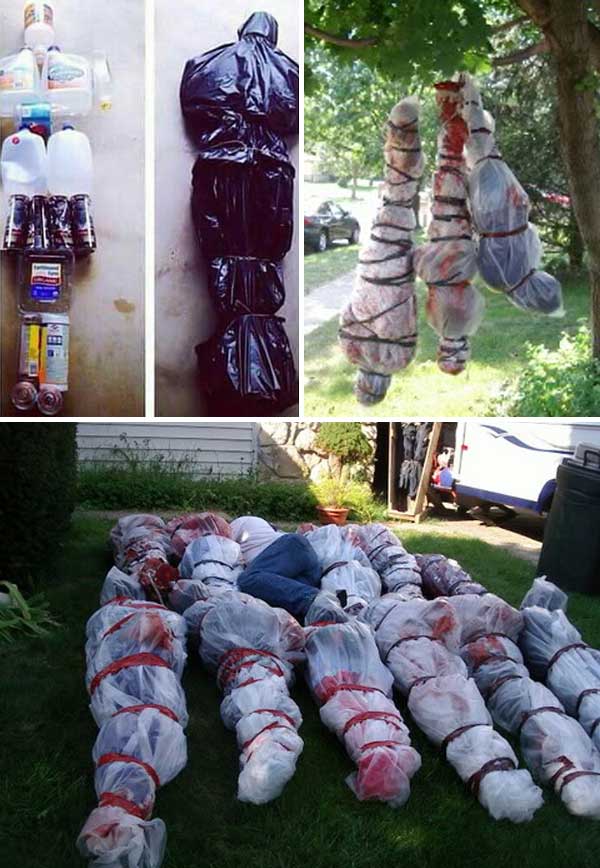 via hauntforum.com
Trash Bag Witches and The Ring of White Garbage Bag Ghosts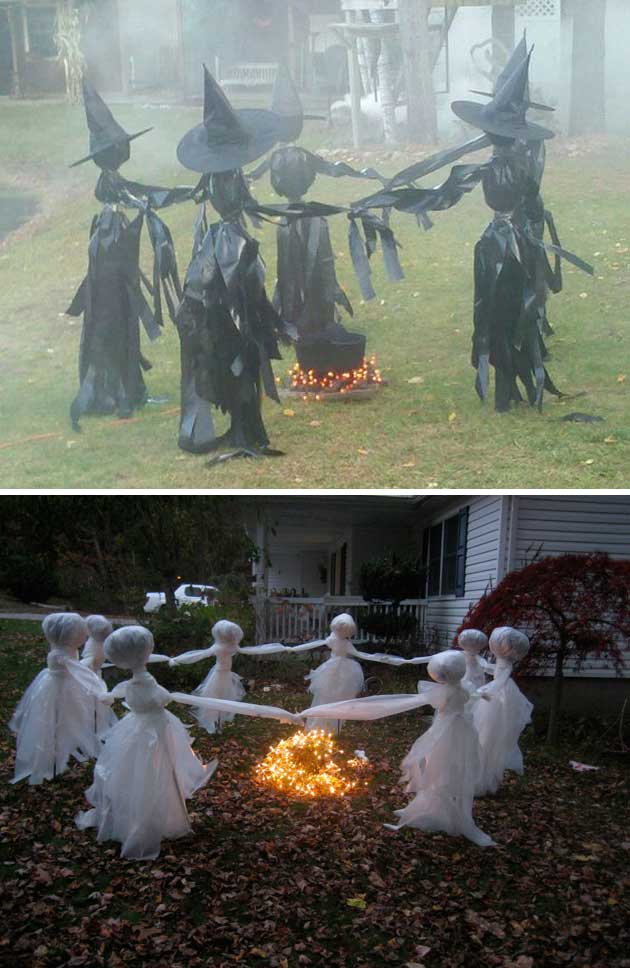 via styleblueprint.com and pinkpixieforest.blogspot.ca
Gaint Snake Made Out of Trash Bags and Duct Tap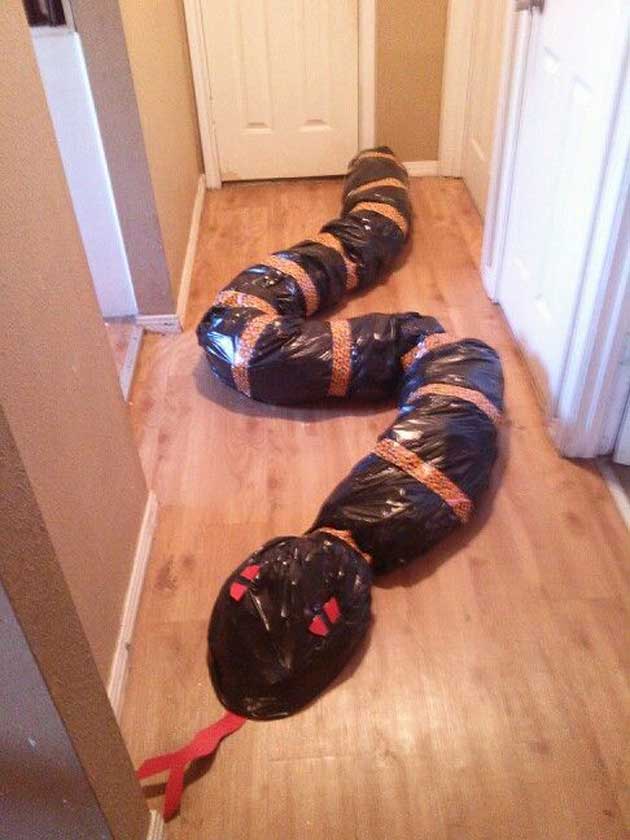 via pinterest.com
Halloween Pumpkins From Trash Bag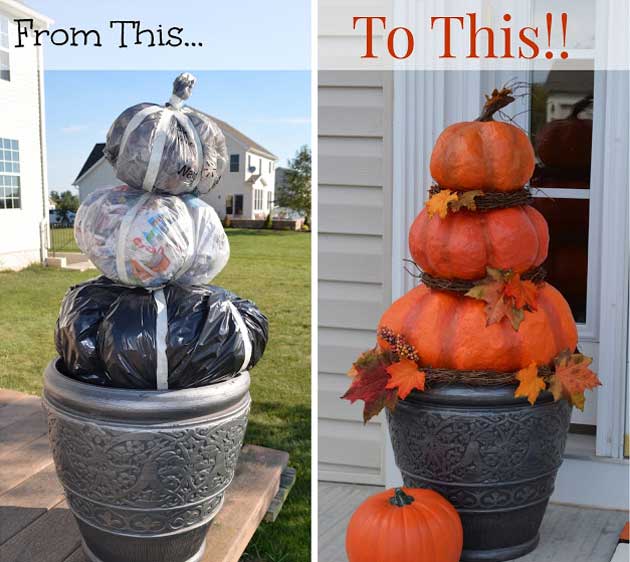 DIY Tin Can Ghost Windsock

Trash Bag Spider Web

via thesitsgirls.com
Halloween Bats Made From Trash Bag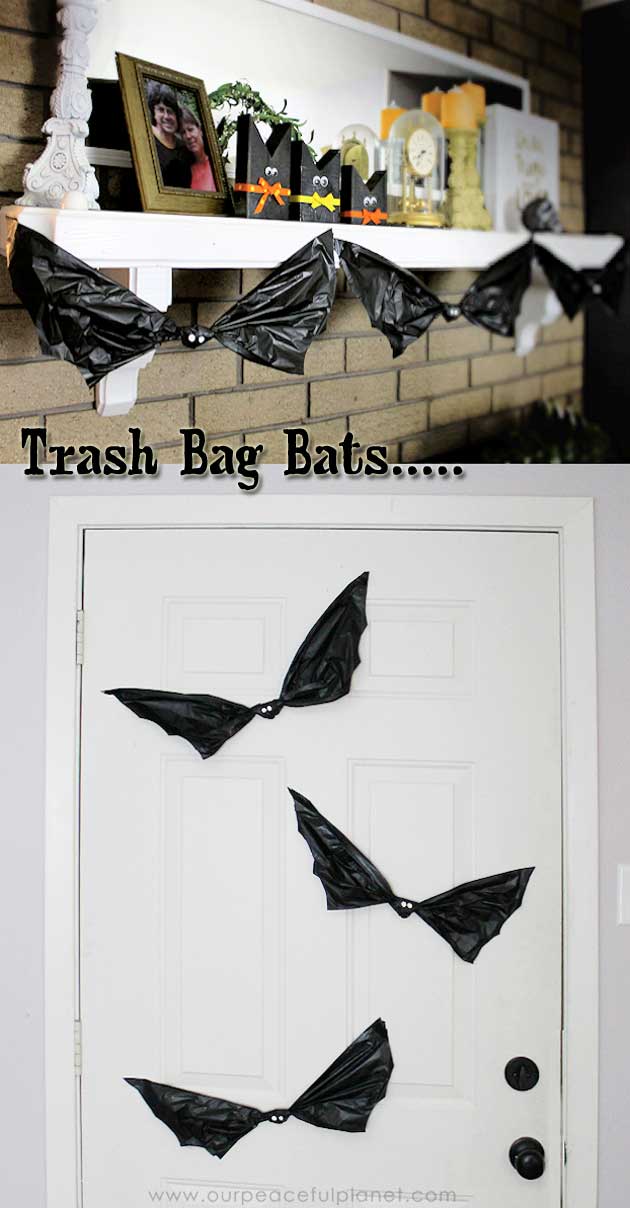 Three Sister Witches Out of Milk Jugs and Black Trash Bag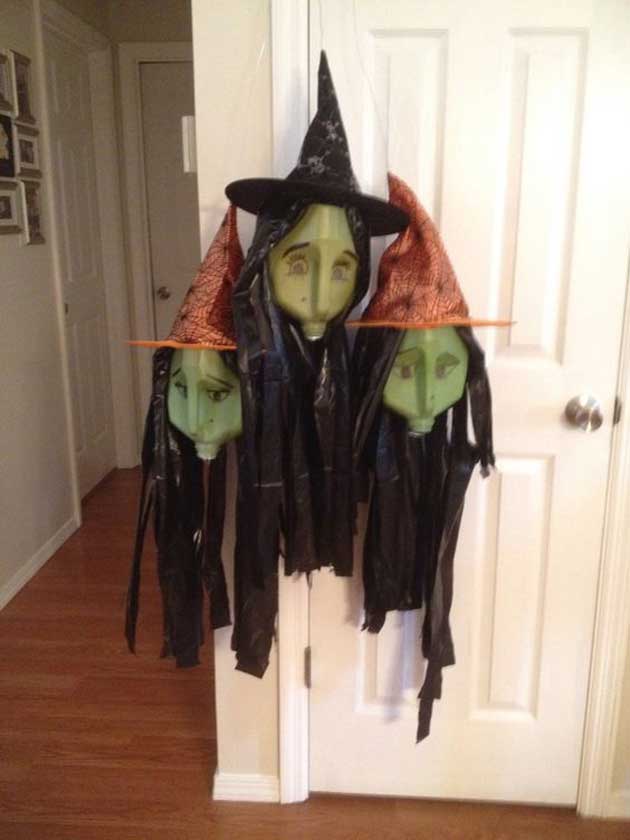 Giant Trash Bag Spider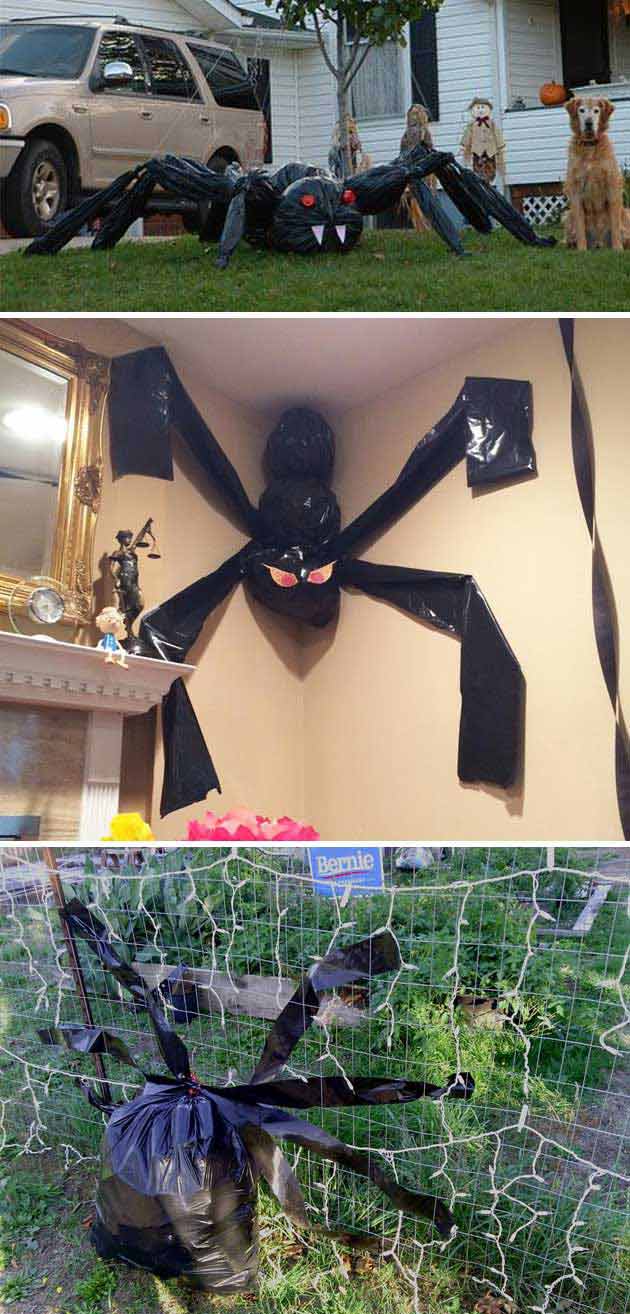 via signsofmotherhood.blogspot.com, facebook.com and facebook.com
Decorate the Flower Pot with the Black Trash Bag to Get a Spooky Look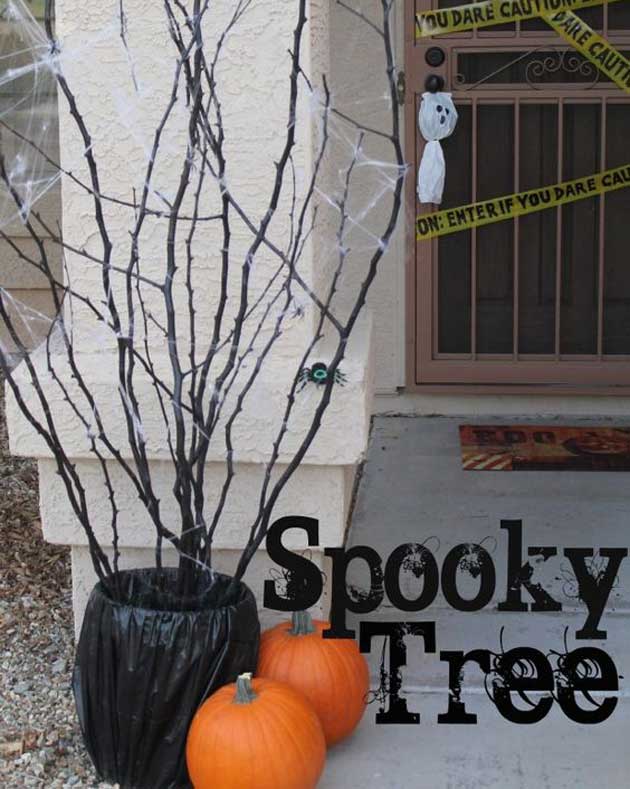 via momendeavors.com
Garbage Bags Curtians for Halloween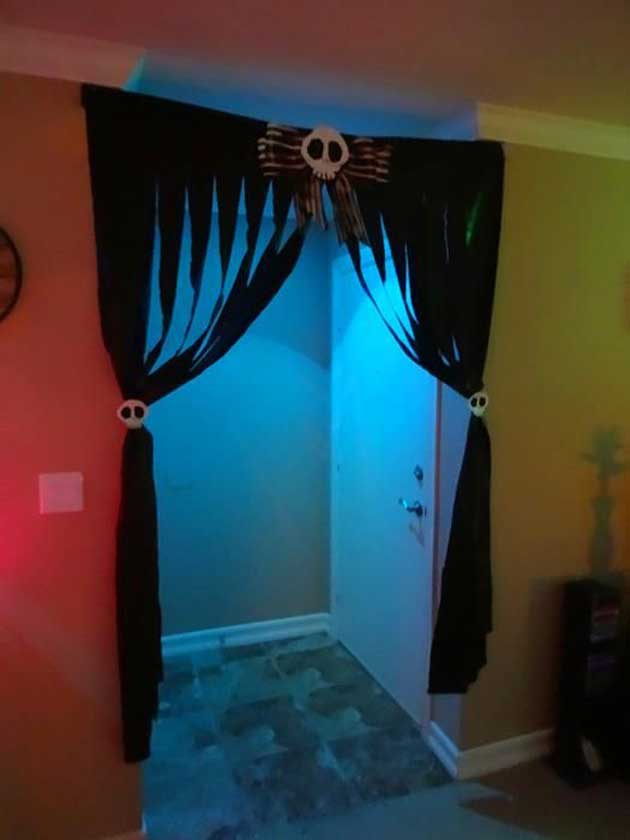 Use Thick Black Trash Bags to Really Keep Out the Light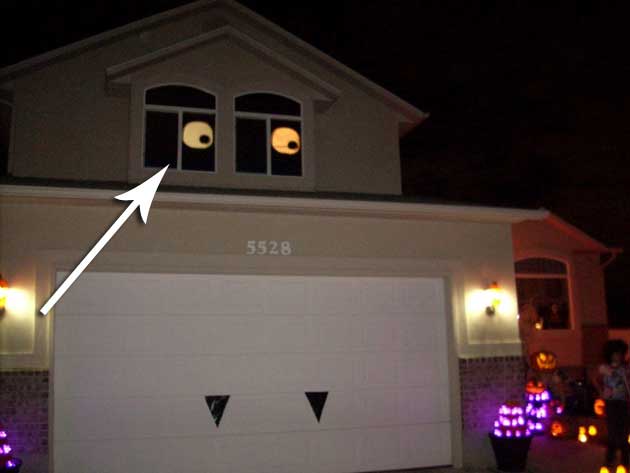 via thefullyfedrecipes.blogspot.com
Black Plastic Cut in Strips and Pulled to Create these Awesome Strands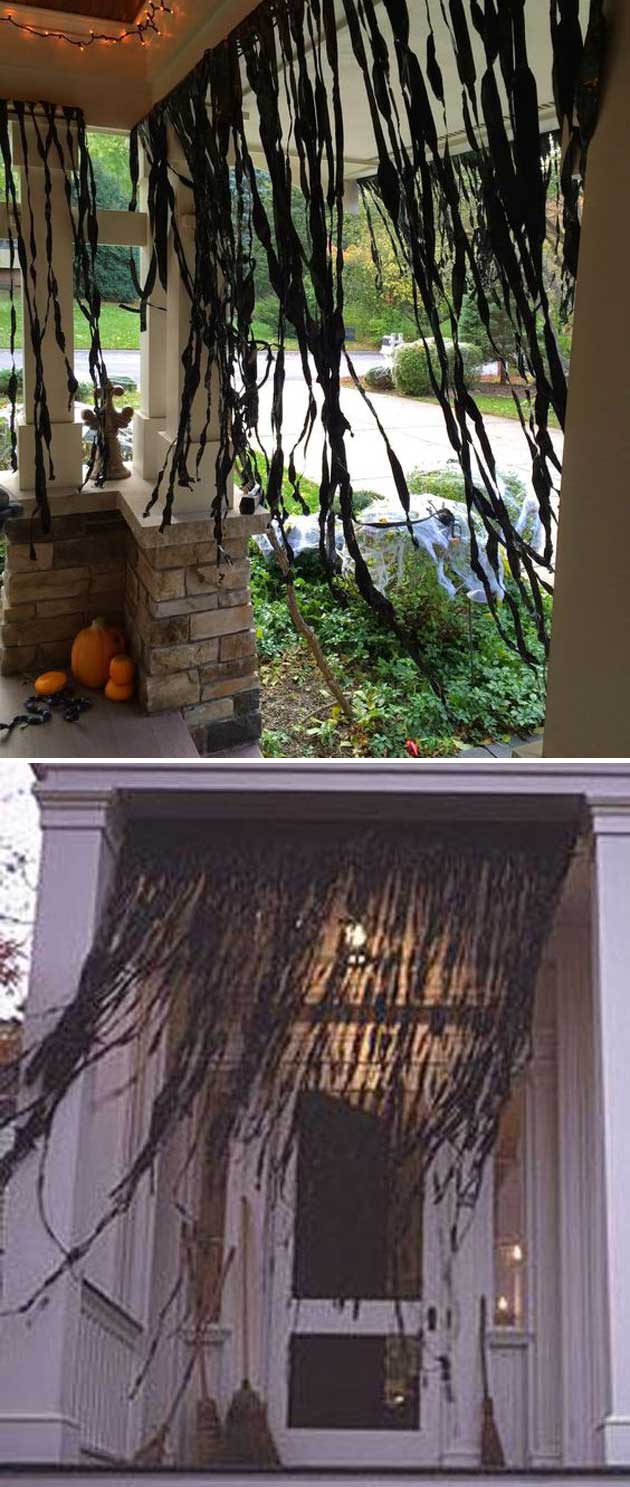 via photos-ramblingsofrorikochphotography.blogspot.com
Fully Stuffed Bags can Make some Fun Looking Ghosts Scattered Throughout the Yard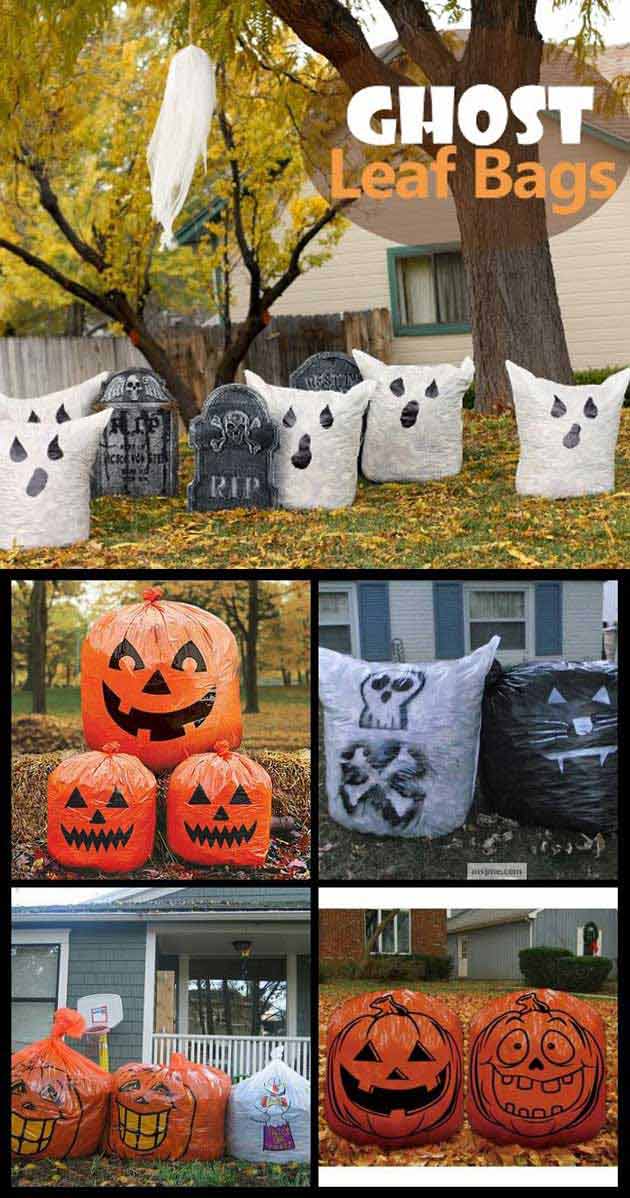 via our-everyday-art.com and facebook.com
Ghost From White Garbage Bag