The weekends are a time for family, relaxation, enjoyment and rest. There are some people, however, who spend their whole weeks chained to a desk inside an office and feel the need to be active and get their hands dirty when they are off work.
DIY projects are fantastic ways for these people to get the action that they seek during their downtime while also making something that is useful.
If you're one of those people who can't sit still and watch television all weekend, a home improvement project might be just what you need to help time pass faster.
It doesn't have to be something big – you need to be able to complete this project in two days, after all – but renovating or adding a new piece to your home can make all the difference. Not only that, but it will also give you a sense of achievement, because you've spent your time in a useful way.
Not sure where to start or what you can achieve in a weekend? We are here to help. Browse through our 20 DIY Weekend Projects For Your Home and you will be ready to tackle your first project right this weekend!
DIY Recycled Tire Ottoman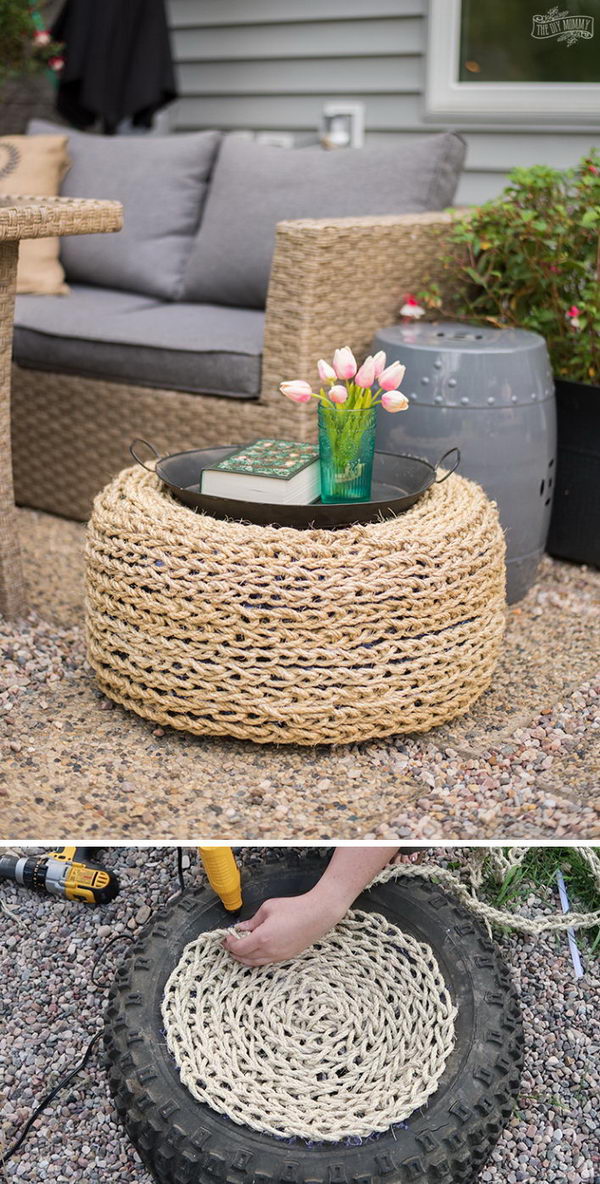 Upcycling an old tire into a trendy ottoman is really easy and affordable. You need to cover the center and sides with knitted sisal rope, then add a tray or top for things to be set on and you'll be all done. via thediymommy
Giant Garden Art Alliums

This garden art project is also quite simple to make, as all you need to do is get foam balls and poke sticks into them to create the shape. Spray paint and hang your art so it becomes a part of your garden decoration. via empressofdirt
DIY Anthropologie Mirrors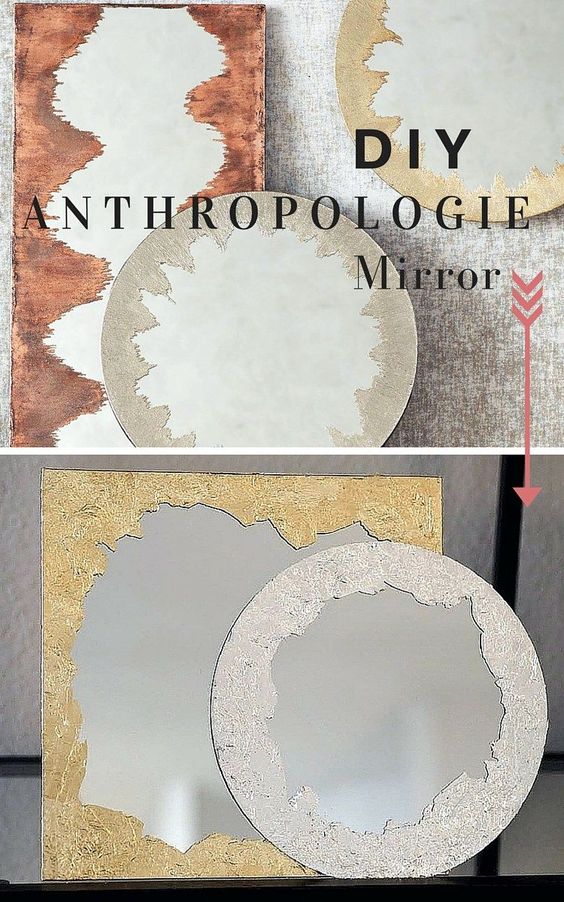 You don't have to pay a fortune for a trendy mirror when you can make your own at home, fully customizing it to your taste. All you need is a simple mirror and some gold or silver leaf, which you will cut and glue around the edges to create that trendy metallic look. via musingsonmomentum
DIY Thread Leaf Wall Art.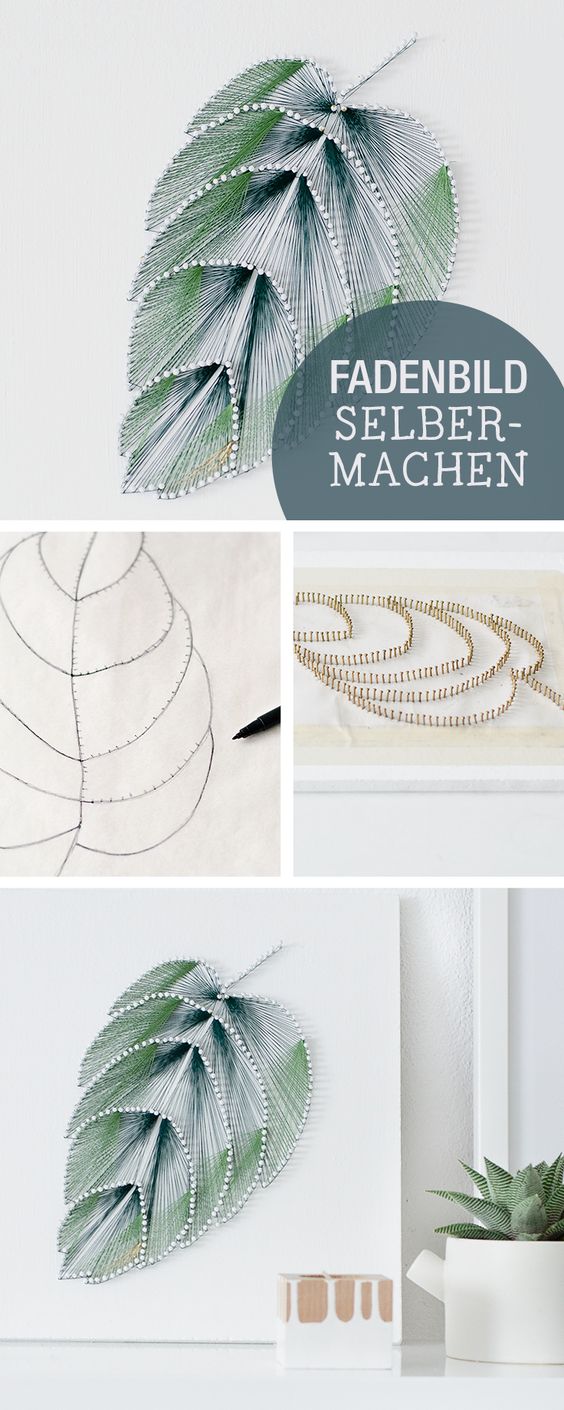 This beautiful piece of art could be in a gallery, but you can also make it at home. Design a leaf shape into a canvas, then cover it with thread. Fill the rest of the design in and it's ready to be shown. via dawanda
DIY Concrete Wall Candle Holder

This DIY candle holder looks cool just about everywhere, and it's quite simple to make. What you need to do is create a slab of concrete for the background, and embed a glass jar partially in while it dries so you can place a candle in when it does. via wonderwood
DIY Dragged Paint Wall Art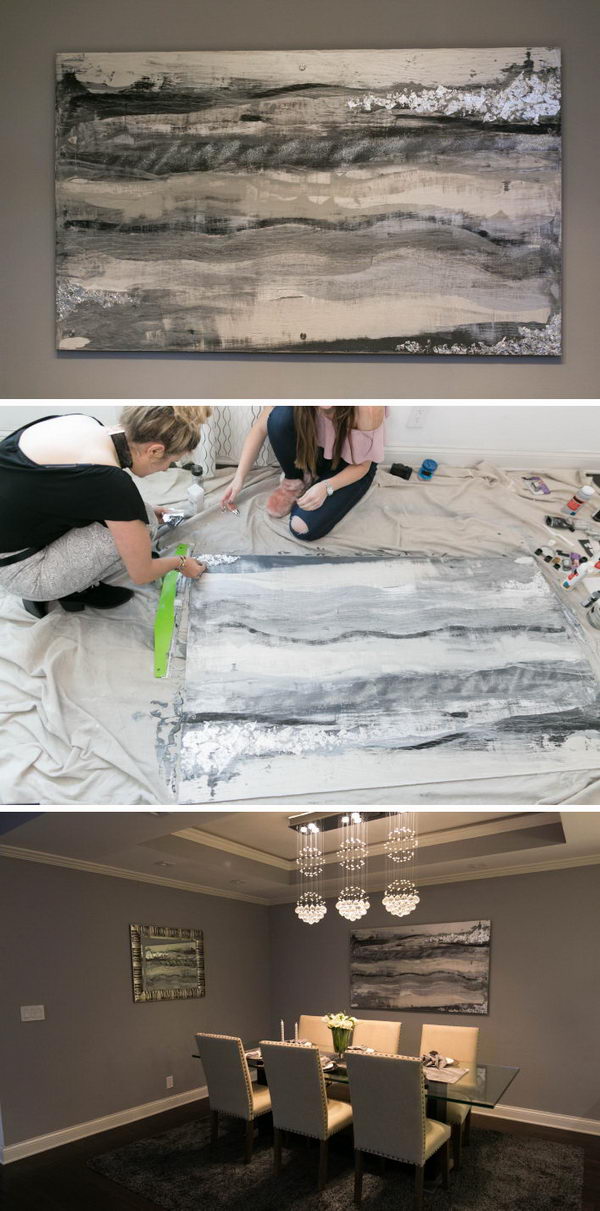 These wall decorations are beautiful, unique and easy to make. You need a piece of wood to serve as a canvas, some silver leaf and several shades of gray paint, which you literally drag across your wood to create seemingly random patterns. If you do this well, each of your pieces should be elegant and one-of-a-kind. via mrkate
DIY Floor Pouf From Existing Rugs

Do you want to repurpose your old rugs and create a new seat for your entertainment room? Then all you need to do is sew or glue your rugs together and stuff them with a mixture of stuffing and beads to build an elegant and cozy pouf that matches your decoration perfectly. via abeautifulmess
DIY Tissue Paper Flowers Wall Arrangement

Making paper roses and stems is so easy that kids do it in schools, so you should be able to decorate your wall with beautiful flower arrangements as well. All you need to do is use pink tissue paper to make your roses, then twist some green one at the base to make the stems. Tie them together like garlands and you have your wall arrangements. via hallstromhome
DIY Macrame Table Runner Tutorial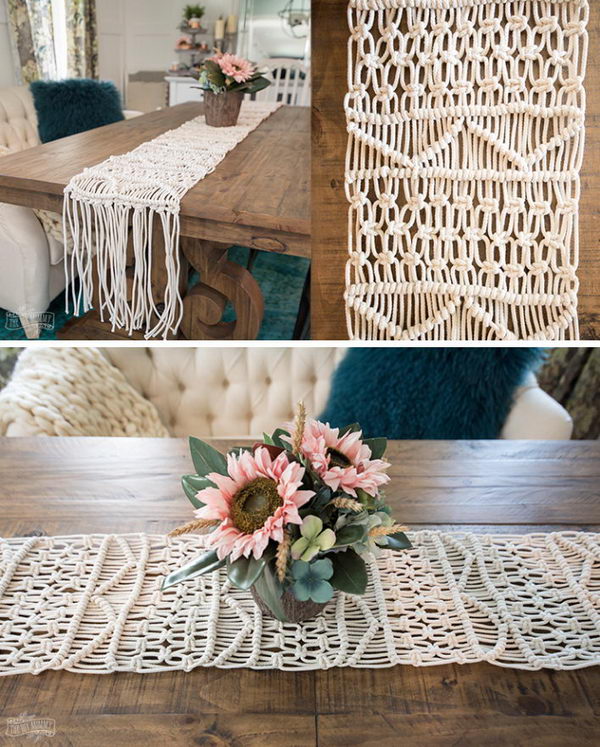 Macrame pieces look beautiful, and learning the technique doesn't have to be an insurmountable challenge. You can start with a simple piece like this table runner and then make it your weekend hobby if you find it enjoyable. via thediymommy
DIY Hanging Picture Display

This crafty hanging piece is very different from your usual picture frames, but it is definitely a fun display and project. All you need to do is cut your different shapes on cardboard, then thread them along with beads and tassels at the end. Hang everything using a matching stick at the top and add your pictures to the square parts to finish the display. via lilyardor
DIY Floral Letters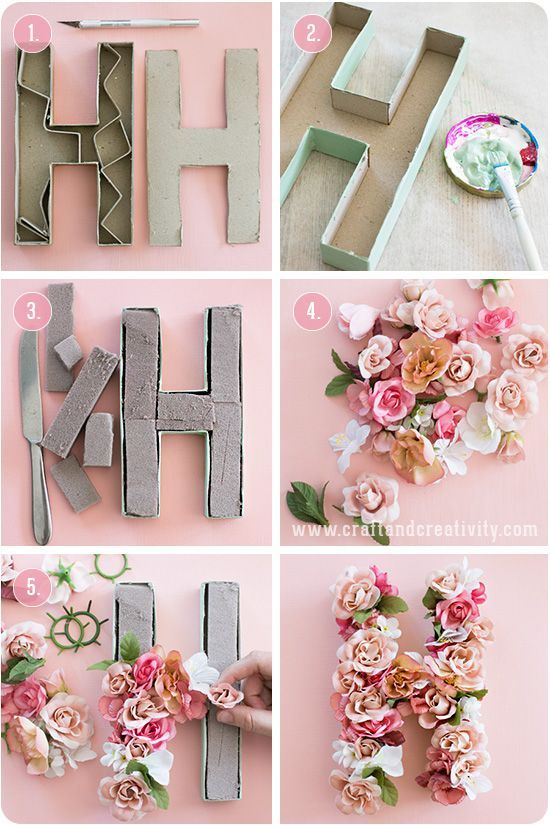 Making block letters isn't hard at all, and neither is decorating them. Fill your block letters in with foam and then poke fake roses through the foam close together until the whole surface is covered to complete this project. via craftandcreativity
DIY Popsicle Stick Hexagon Shelf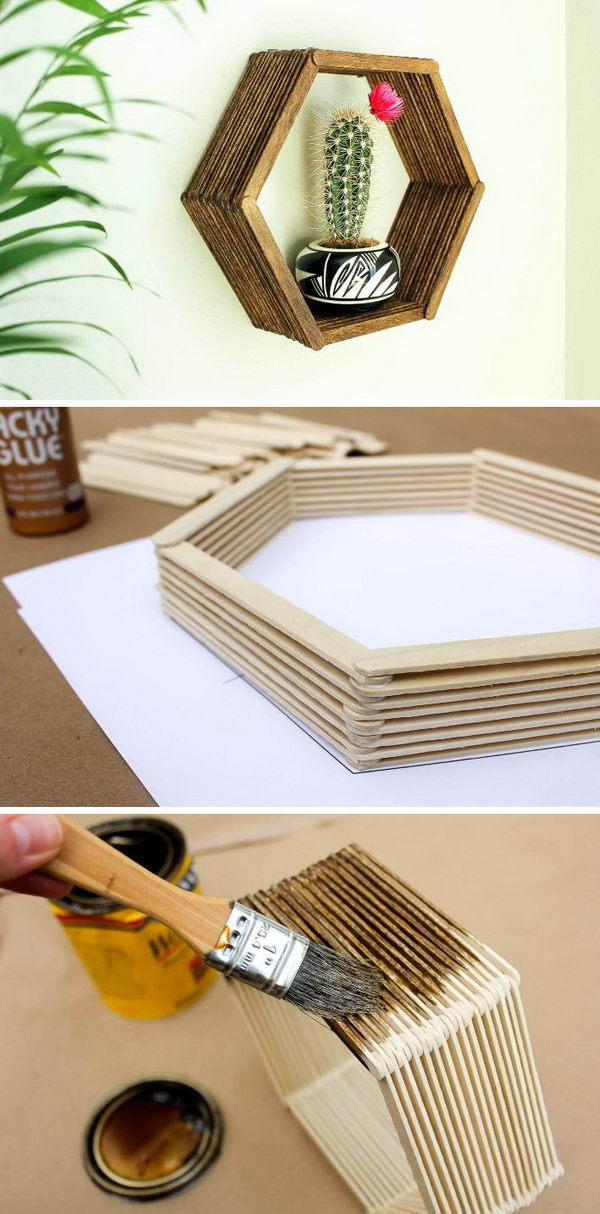 This decorative shelf looks awesome and it's quite inexpensive to make. To build your own, you will need to make six thick stacks of popsicle sticks, which you will then glue together in the geometric shape. Paint your piece to look like wood and then hang it to be used. via makeanddocrew
DIY Wood Slice Door Mat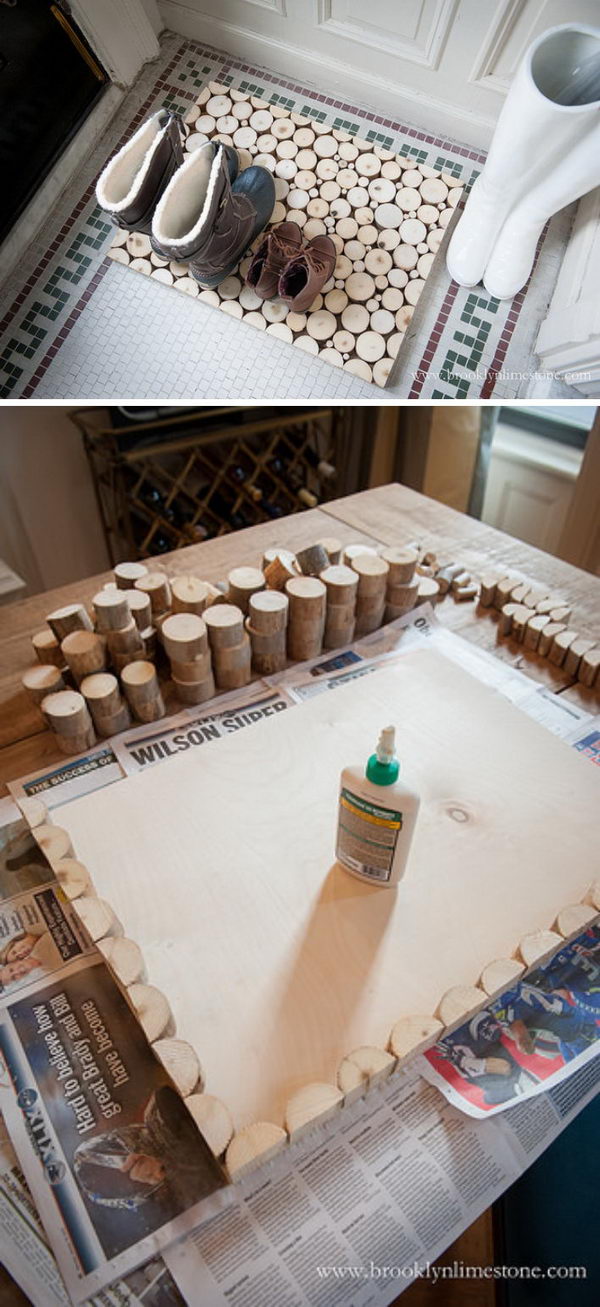 This door mat is definitely different and dimensional, as it is made from small pieces of round wood glued tightly together on top of a square base, so that the surface is smooth and the piece looks polished in spite of its rustic aesthetic. via brooklynlimestone
Shopping Bag Wall Organizers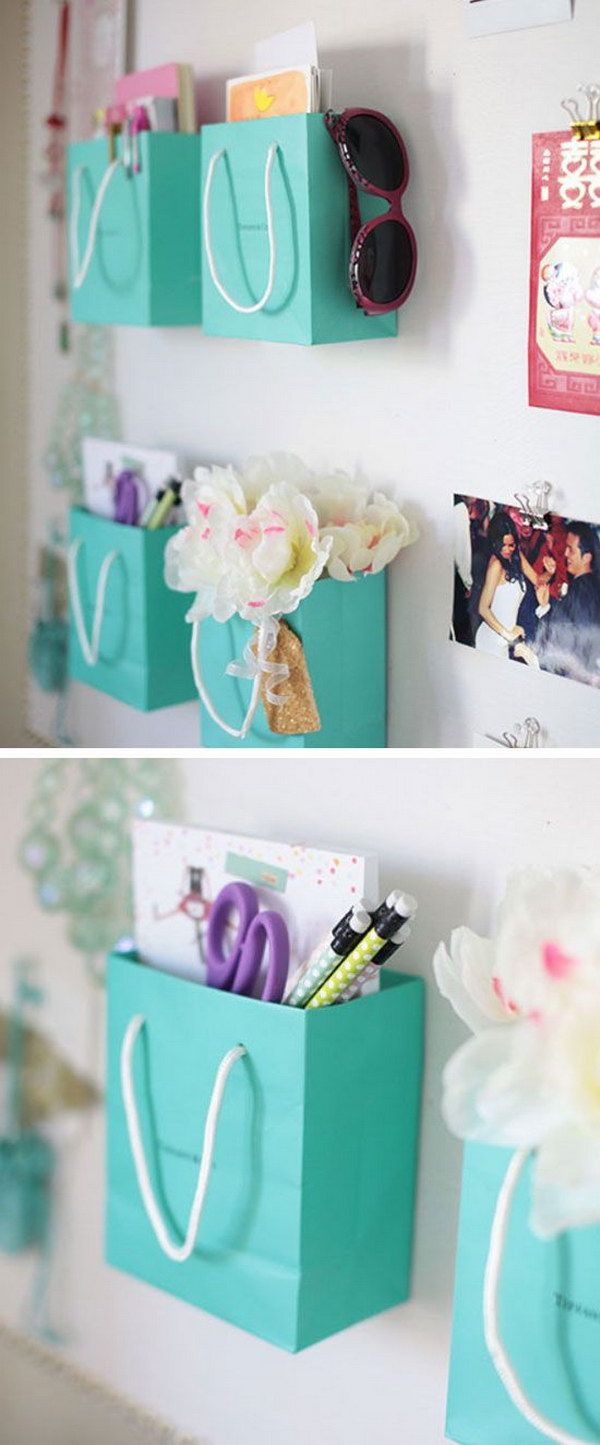 Do you want to reuse your beautiful and sturdy luxury shopping bags without damaging them? Then reinforce them and then use them as wall organizers, so that you can store your fashion or beauty items in style. via lezoemusings
DIY Candle Holder Made From Dollar Store Glass Jar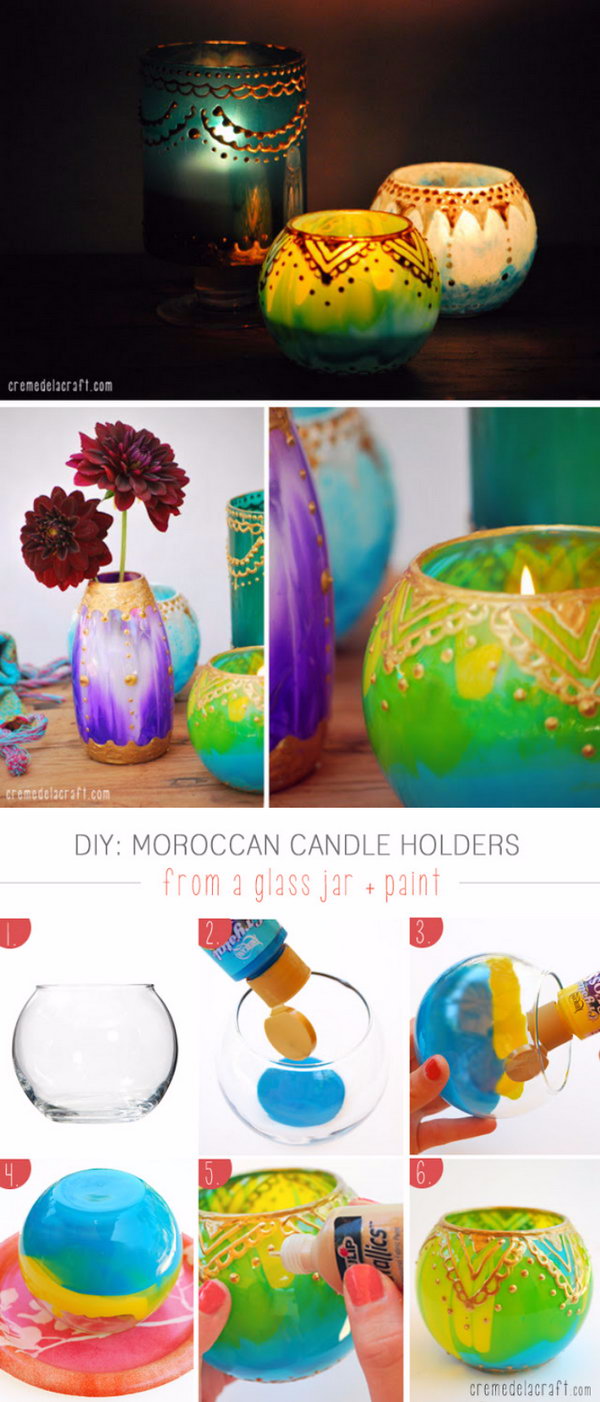 Empty glass jars are perfect for a number of projects, including decorative candle holders. These ones were decorated by creating a rainbow tie dye effect inside and then finished off with strings of beads hanging over the top and sides. via cremedelacraft
DIY Book Page Heart Wreath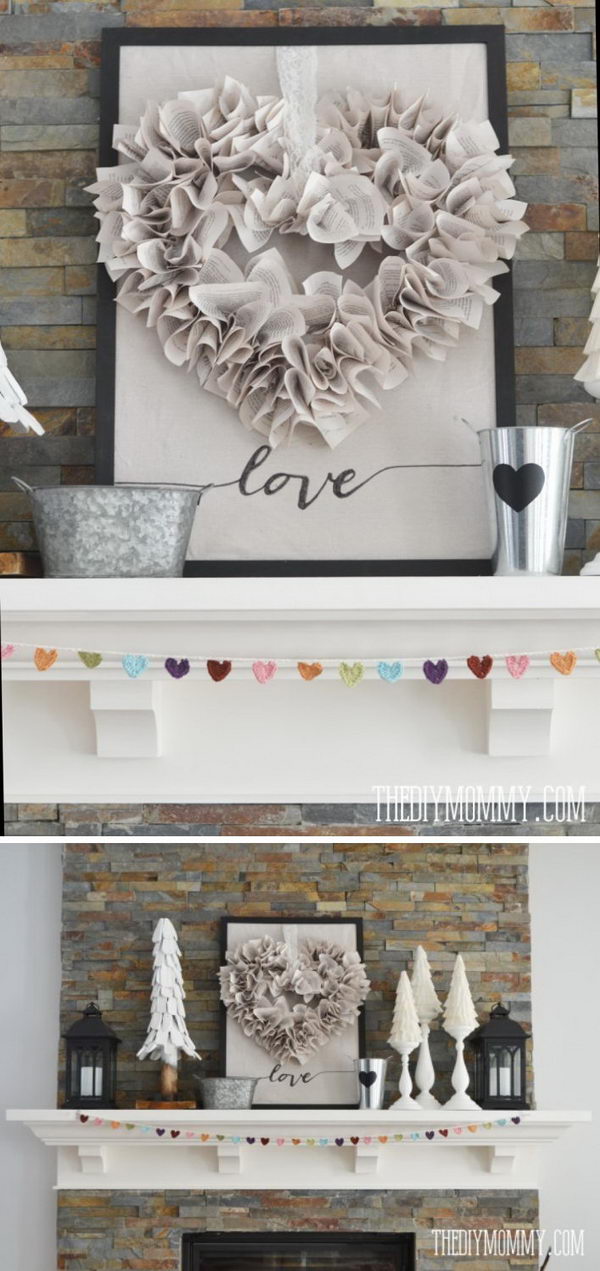 This piece is actually quite simple to make. All you need is a plain framed canvas, to which you will add your text in handwritten script, as well as your wreath. To make the latter, you will need book pages, which you can print purposefully for this project then craft into paper flowers. Glue them to your canvas in a heart shape and it will be ready for display. via thediymommy
DIY Photo Collage Using Instagram Or Digital Photos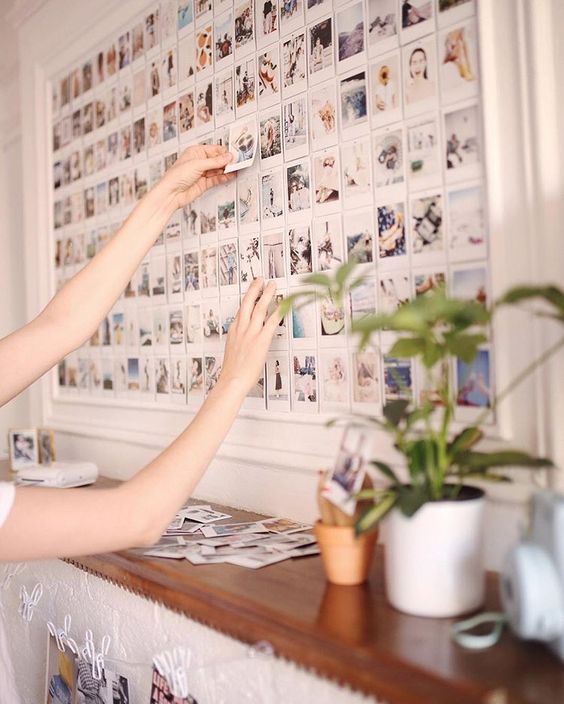 This project is time consuming, but also as simple as it looks. What you need to do is print a healthy stack of you social media pictures then glue them in straight rows to a board or directly to your wall, creating an Instagram-style view. via instagram
Easy Stained Glass Window Using Glass Floral Marbles
You can decorate your windows like stained glass in many different ways, but this one adds a beautiful dimension to the design. Create your stained glass windows by gluing glass marbles of different colors into floral patterns, which will add a romantic and exotic vibe to the area. via hometalk
DIY Simple Hexagon Wall Art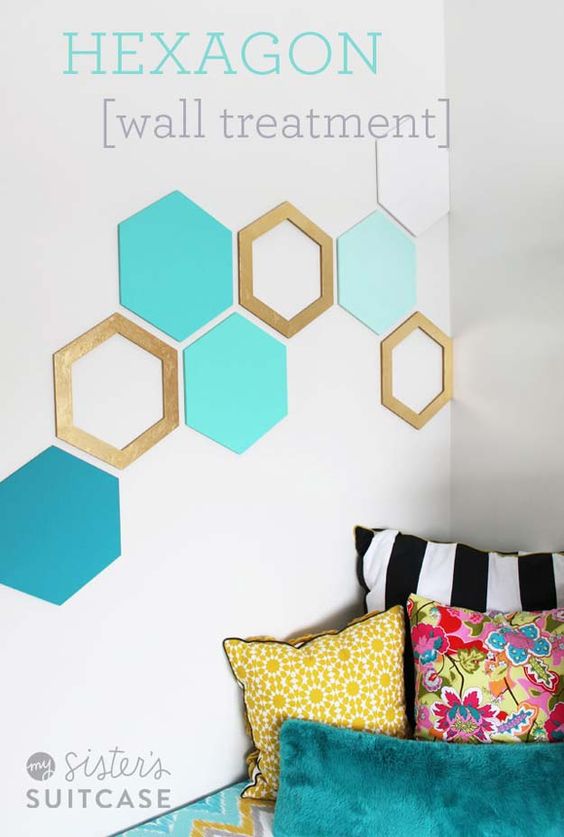 Here's another fantastic example of wall art that won't even take the whole weekend to complete. All you need do is cut hexagons from thin wood of different colors and then secure them to the wall, creating a pattern. You can also add some hollow shapes to break up the pattern. via sisterssuitcaseblog
DIY Dollar Store Glass Backsplash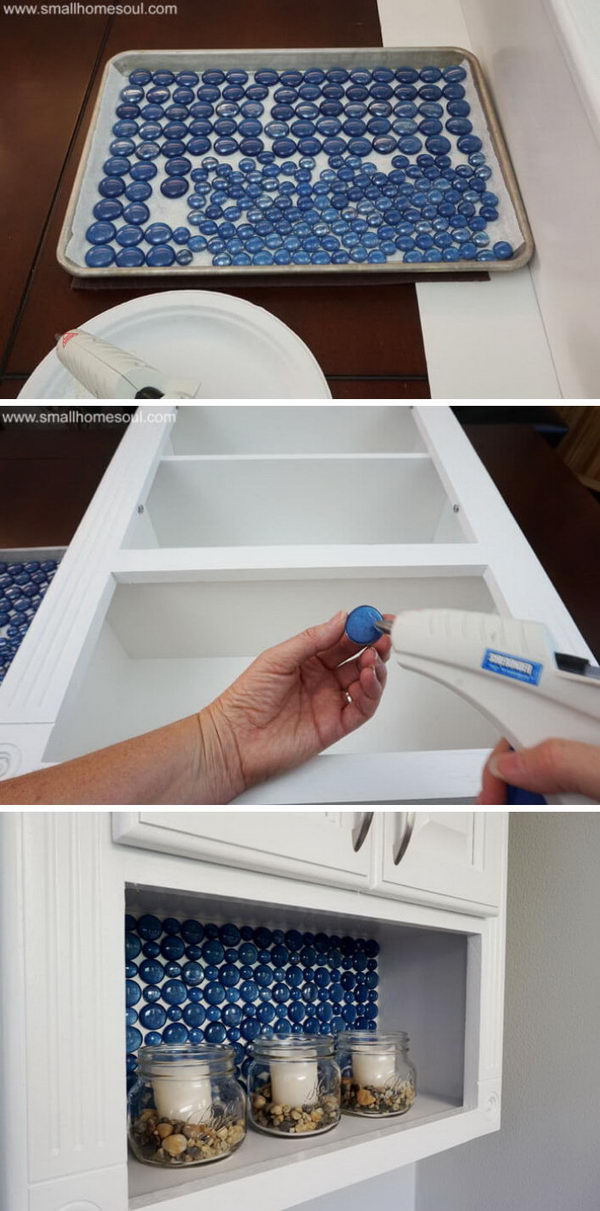 Here's the proof that you can make a really impressive kitchen backsplash on a budget. This one was created by gluing several small dollar store glass marbles close together, thus completely covering the area in a way that adds dimension and bounces light off beautifully. via smallhomesoul