If there is one thing you can expect to see in a garden, that would be a plant or tree. Not everyone has big enough gardens to hold a small forest in their backyard though.
Having said that, tree logs also fit right in among your garden plants, and you should definitely take advantage of that fact. Logs may not seem very resistant or beautiful in their natural state, but they can definitely be treated for beauty and longevity. In fact, it is quite an easy project to complete, and you might find yourself with a surprisingly good end result.
So if you are looking for an inexpensive material to create a Garden table, bench or any other piece, you should definitely have a good look at some logs.
Are you having trouble picturing that beautiful tree log table? We are here to help you. Browse through these DIY Tree Log Ideas for Your Garden and find all the potential of those unassuming tree logs.
Swing for Your Chickens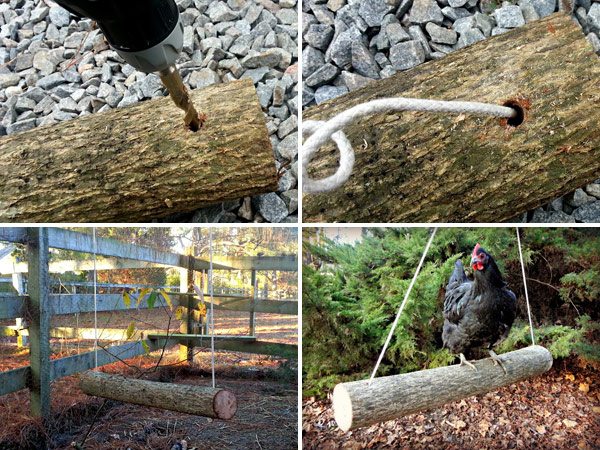 Tutorial: fresheggsdaily.com
Wooden Tree Logs Turned Into an Exotic Coffee Table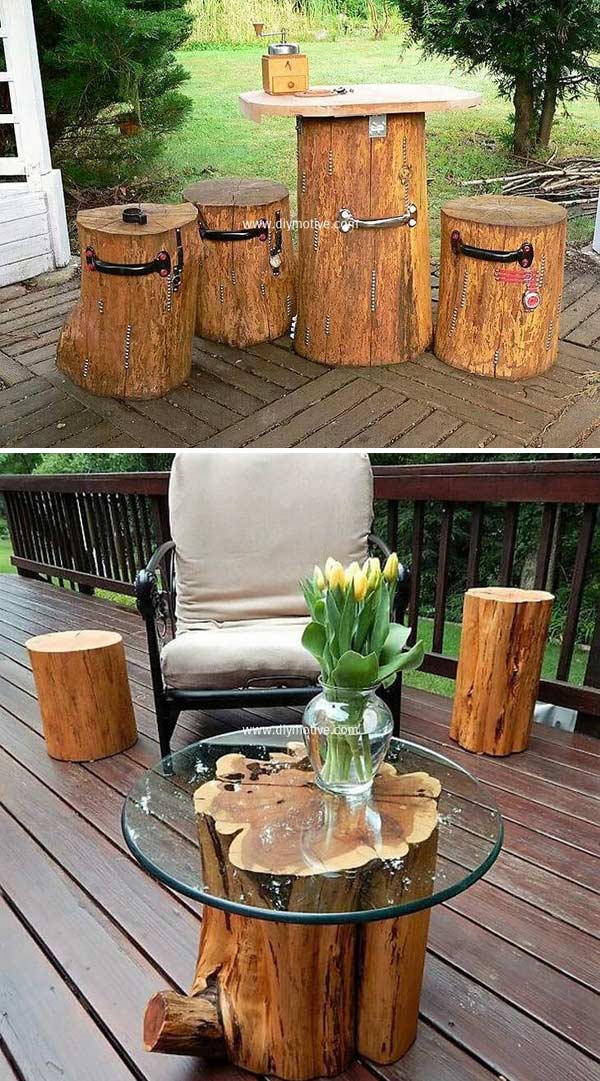 Raised Garden Beds from Logs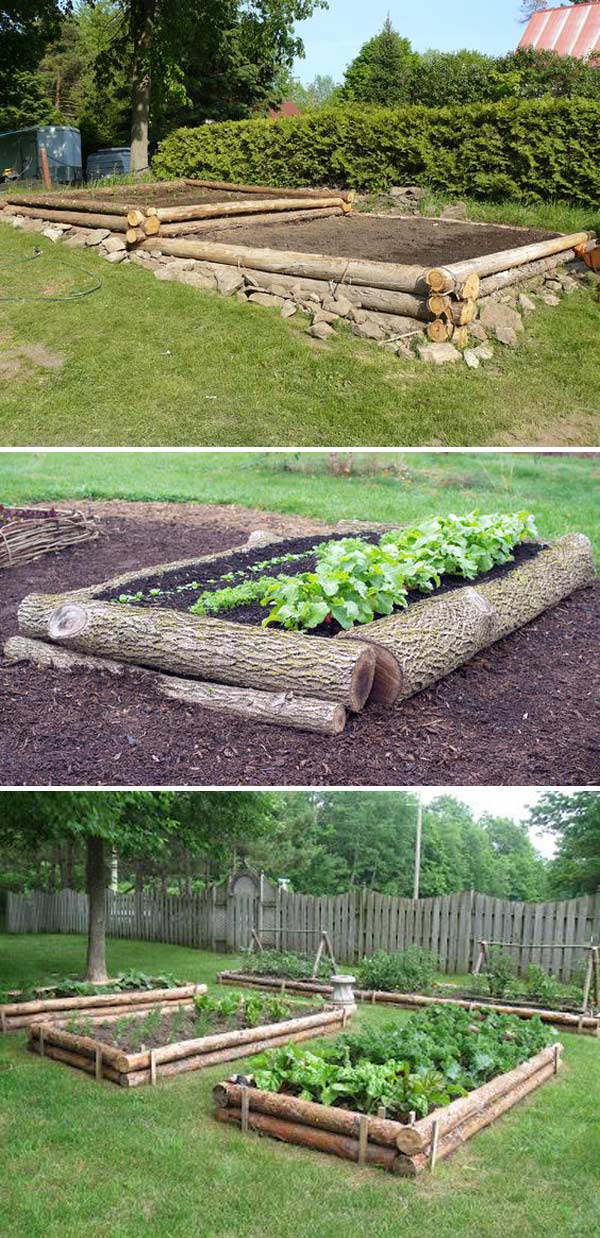 Garden Bench from Two Tree Log and a Piece of Tree Log Slice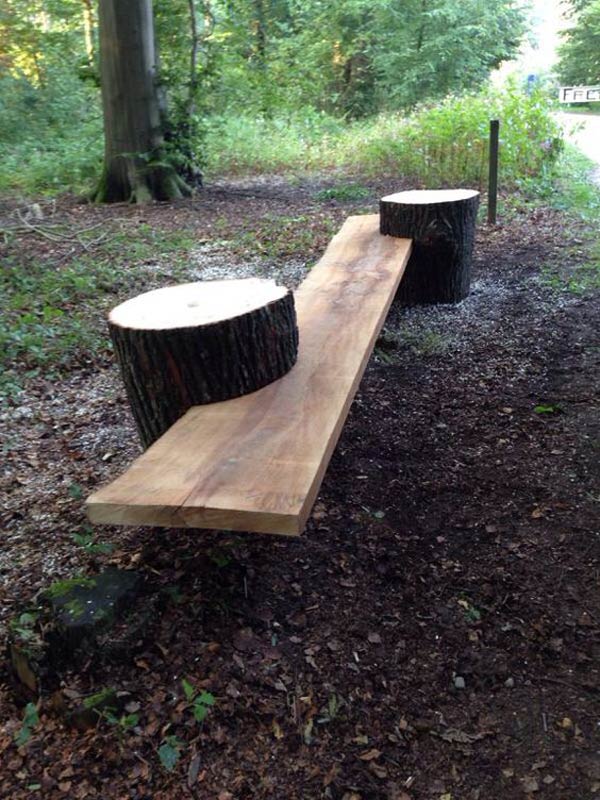 Succulent Planters Rotted Tree Trunk Pieces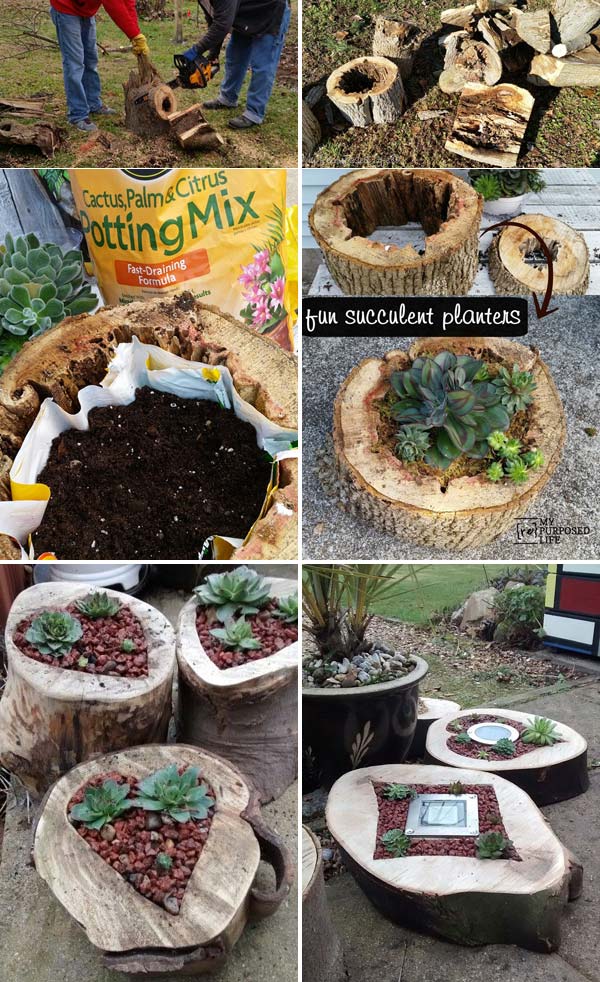 Tutorial: myrepurposedlife.com
Cracked Log Lamps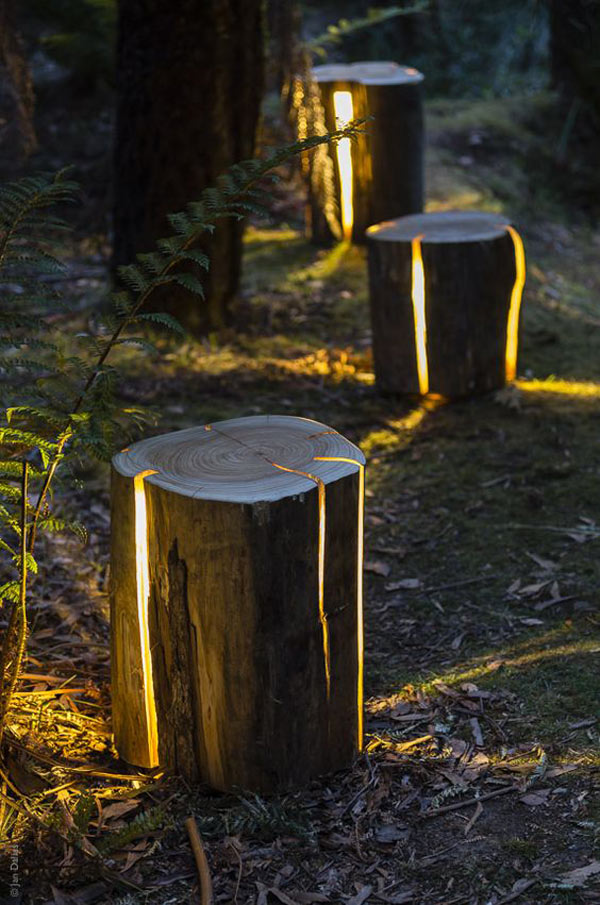 via imgur.com
Dining Table from a Fallen Tree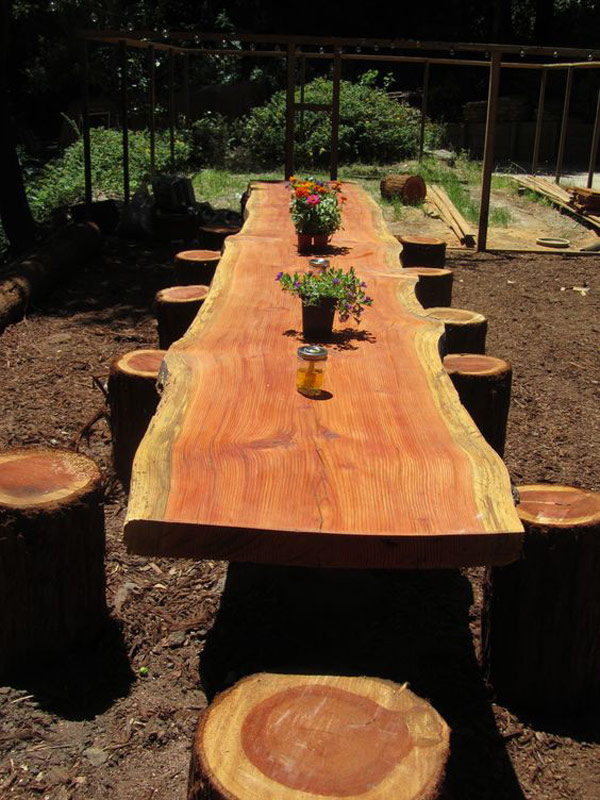 Big Sliced Tree Logs as Garden Benches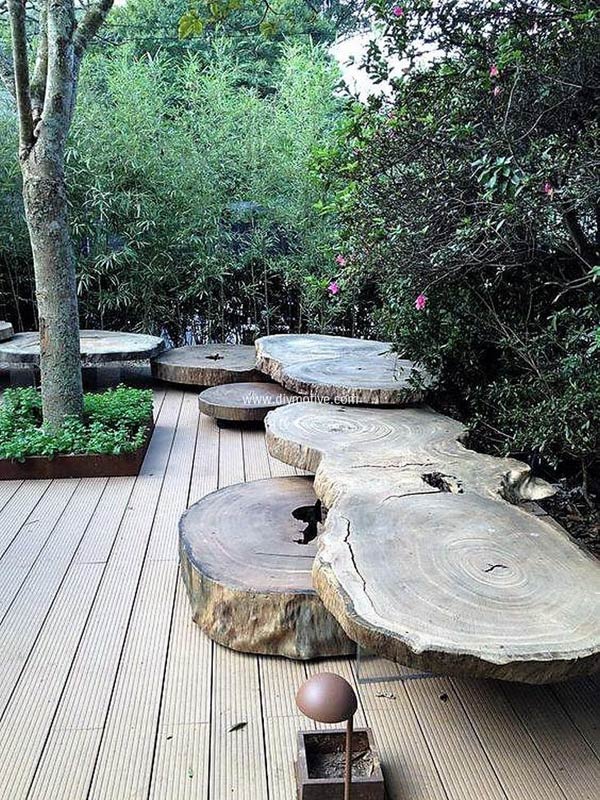 via diymotive.com
Stunning Tree Log Garden Gate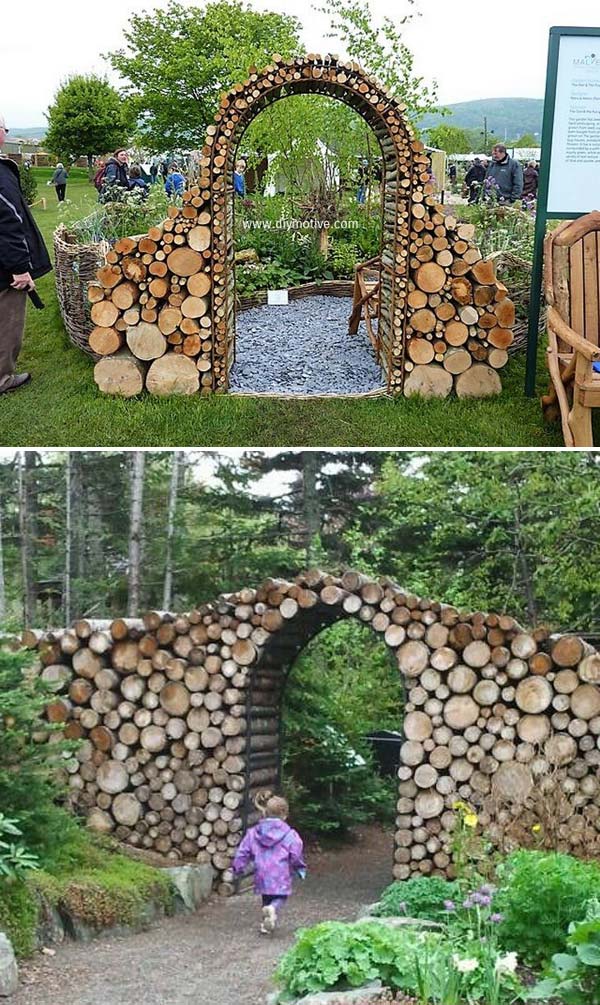 Vertical Log Retaining Wall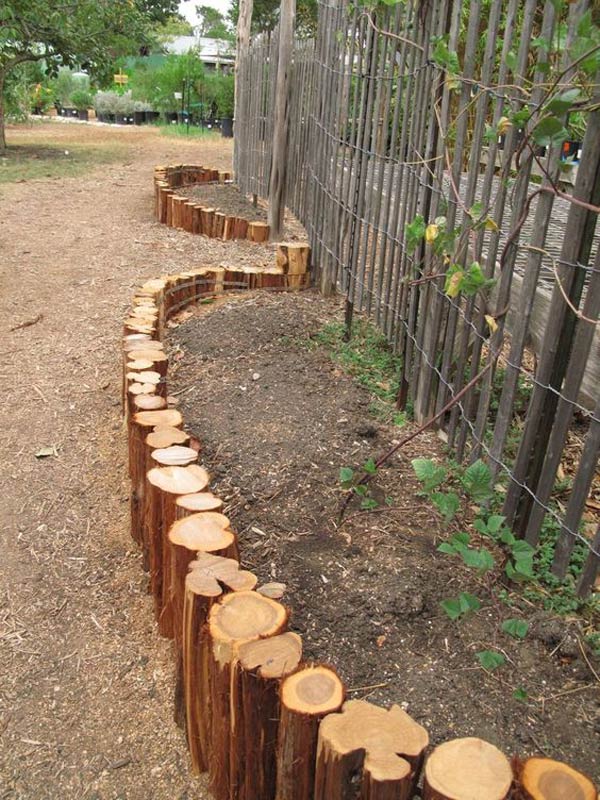 Tree Log Fence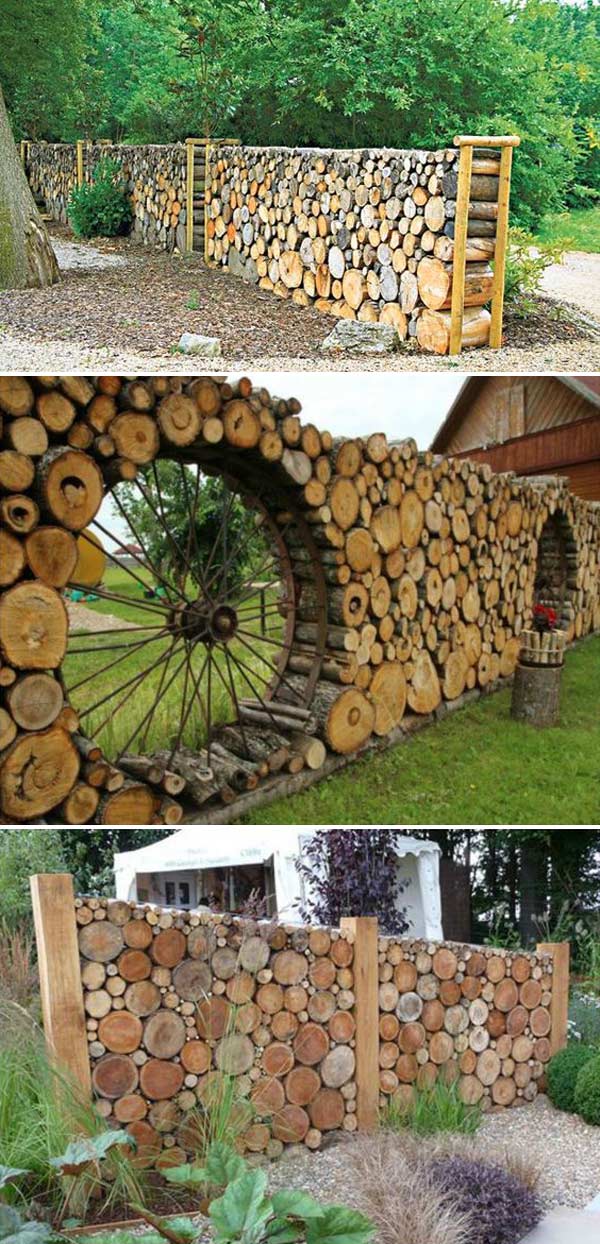 via telegraph.co.uk
Build a Tree Log Slice Walkway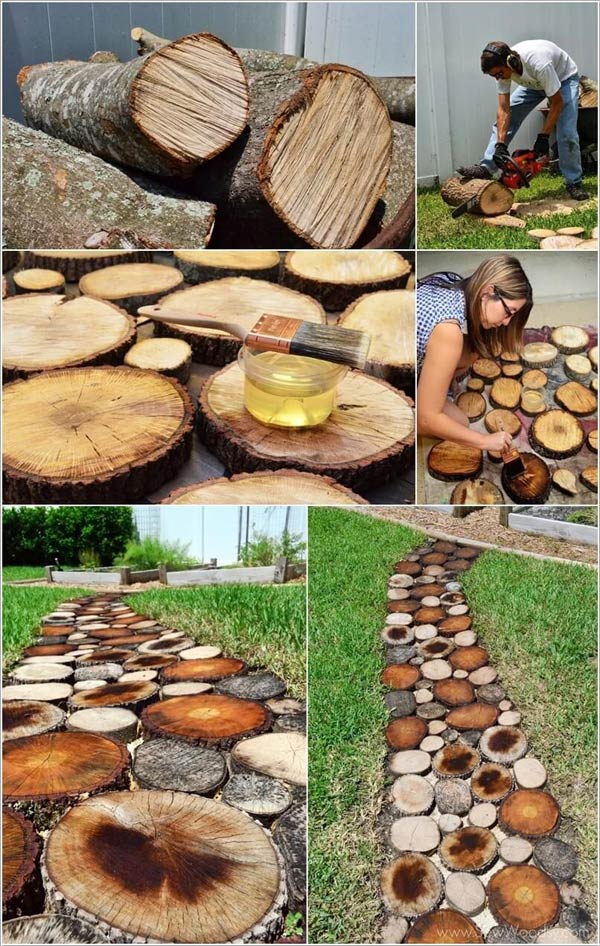 Wooden Logs Arbor

via conradartglassgardens.blogspot.com
Log Stairs on a Slope Garden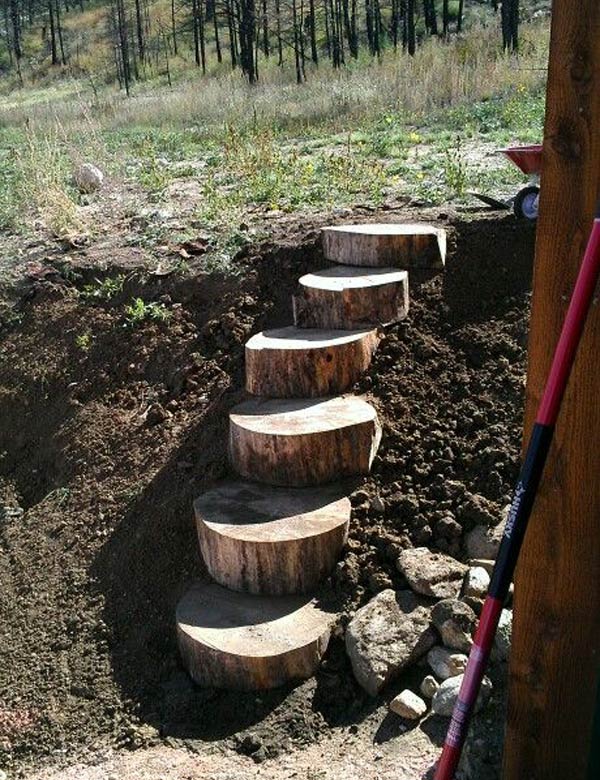 Wood Log Planters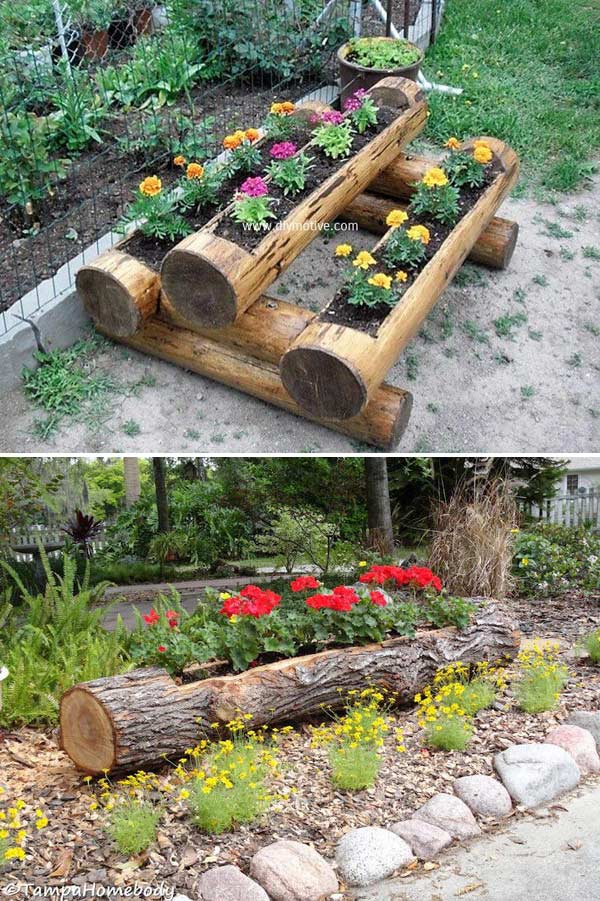 DIY Log Fountain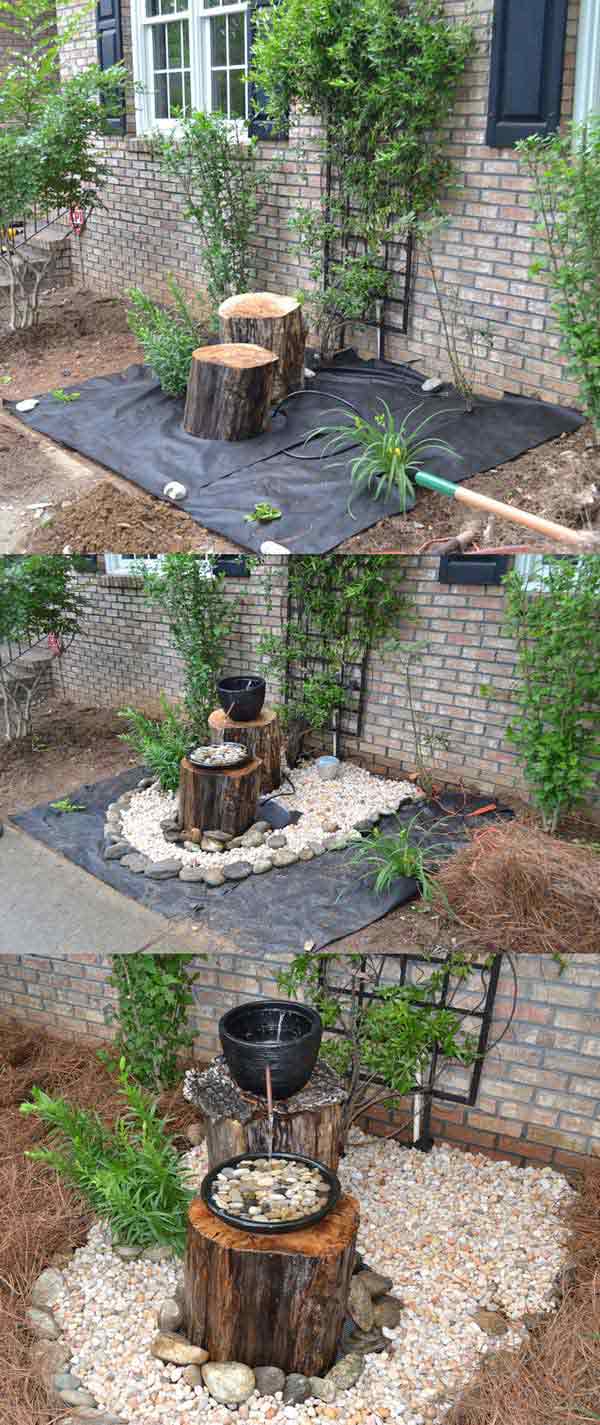 Swinging the Rustic Way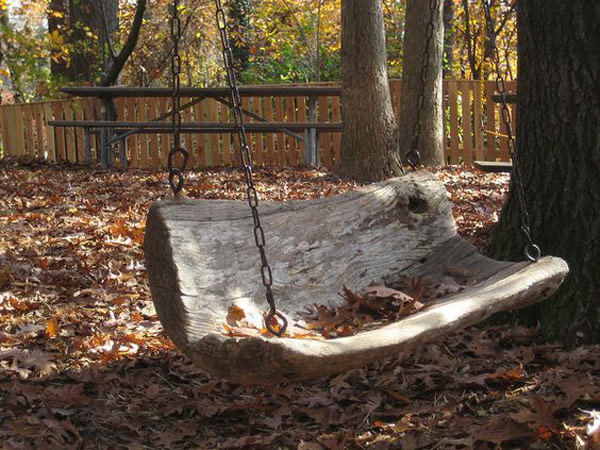 Fallen Tree Log Couch