Corbels are architectural details that add character to certain areas of your home. While mostly small in size, they still create a big impact, adding charm and interest to areas that would've otherwise been overlooked.
Ready-made corbels whether structural or decorative, can be quite expensive, so the next best thing is to create your very own, or use them to build entry way tables, shelves, and even lamps.
Making your own corbel project might seem intimidating at first but you'd only need some simple tools, a little bit of time, and a ton of creativity.
One of the quickest yet most ingenious ways to turn your home from dull to charming, here are lots of cheap and creative DIY home decor projects using corbels.
Reclaimed Architectural Corbel Entry Foyer Table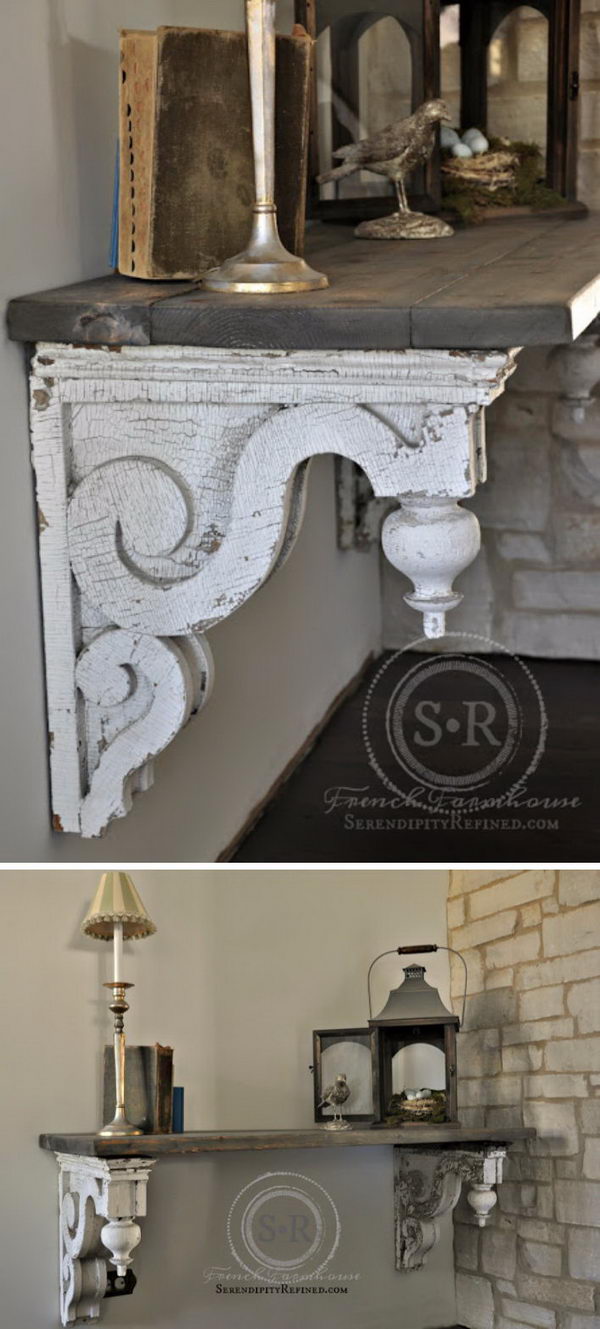 Create a beautiful foyer with this vintage-looking corbel entry table. The chippy and crusty look creates an offbeat rustic appeal that can turn your home from basic to charming. And the best thing about it is it saves so much more space compared to an actual table, allowing you to easily enter your home while still having a beautiful area to welcome guests and family members. via serendipityrefined
Make A Rustic Corbel Entryway Table For Your Farmhouse

A great alternative for an actual table, this entryway floating shelf is yet another charming way to add character to the very space in your home that welcomes you and your family. Your corbel doesn't need to have all the bells and whistles, as the simplest corbels can make for a beautiful bracket, such as the ones used in this DIY project. via lizmarieblog
DIY Corbel Sconce Light for $25

Using only 3 pieces of wood slabs, you can create an awesome lamp with an industrial and contemporary look. Simply make a triangular shape out of 3 slabs of wood, add a hook, and hang a pendant light to create these beautiful bedside lamps. via shanty-2-chic
Make A Beautiful Mailbox For Curb Appeal Using Corbels

Corbels aren't exclusive to the inside of your home. You can actually use a corbel to support your mailbox, creating a beautiful cottage-style look that will surely add that much-needed curb appeal to the outside of your home. via tidbits-cami
Add Age And Character To Your Kitchen Island With DIY Vintage Rustic Corbel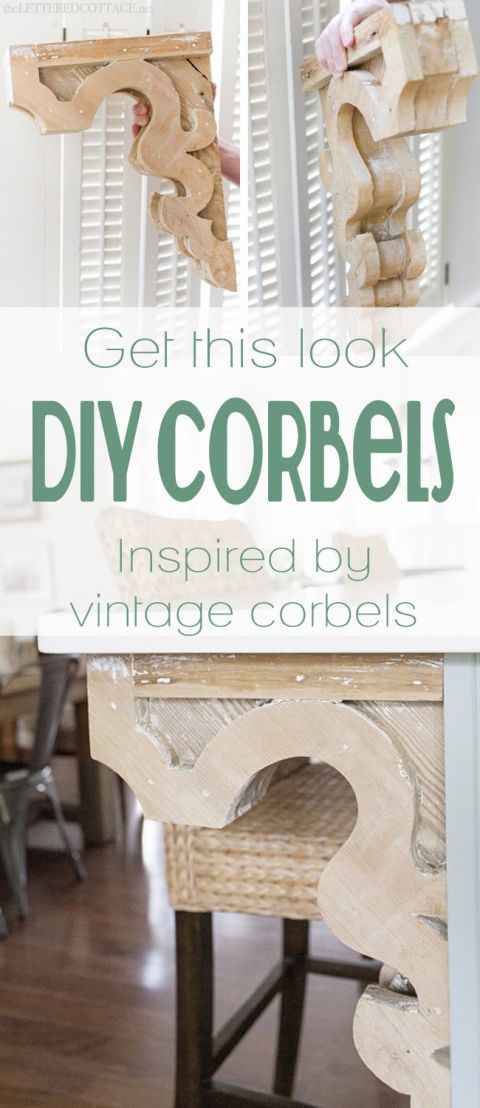 Corbels were originally made to support some weight but where's the fun in using something just for their mere purpose? Although adding corbels to your kitchen island doesn't really add function, they can make anything look charming and rustic, taking your kitchen to an entirely new level of pretty. via remodelaholic
Use Recycled Corbels As Rustic Wall Decoration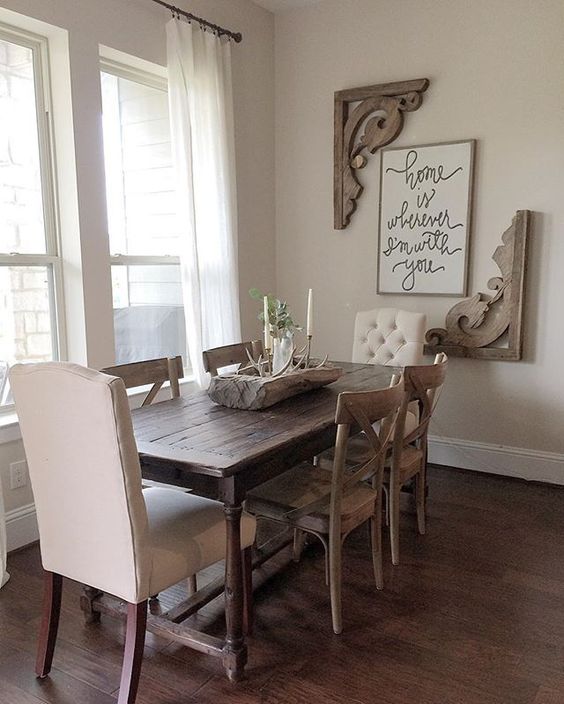 With all of its curves and pretty details, corbels can make for beautiful wall decorations, too. Just look at these beautiful corbels that add a stunning look to this dining room. via instagram
DIY Rustic Cedar Window Flower Box With Corbels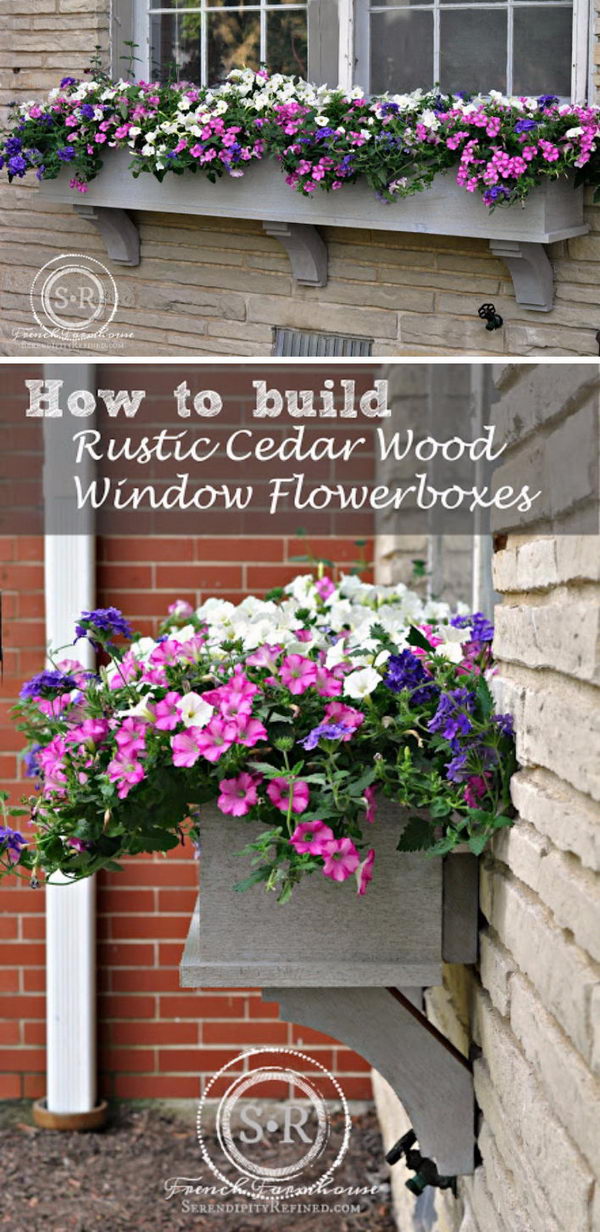 Flower boxes underneath windows are so pretty, especially when they're filled with beautiful flowers that make the exterior of your home look absolutely lovely. Add corbels to amp the look and make your windows even more attractive. via serendipityrefined
DIY Shelf Made From Old Barn-Wood And Beautiful Chippy White Corbels

Build this stunning floating shelf to a blank wall in your home to create, not just a spot to place things, but as a decorative and functional detail all at once. via shabbygraceblog
Corbel And Burlap Lampshade Lamp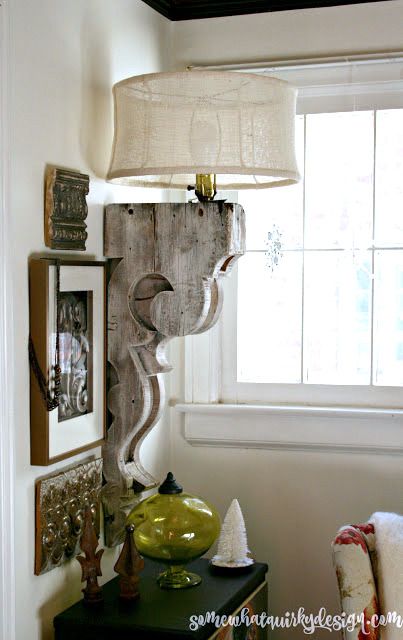 Another lamp project using a corbel, simply look for a beautiful piece with lots of curves and use it as a lamp stand such as this elegant piece that's perfect with this burlap lampshade. via somewhatquirkydesign
Update Any Boring Opening With Rustic Corbels

A simple accent piece that goes a long way, this simple and rustic corbel creates a big impact by adding character to this corner spot. What's so great about it is that it doesn't cost much – just a few pieces of wood scraps, some paint, and it completely changes the look for any room. via shanty-2-chic
Add Corbel Under Your Cabinets To Give Your Backsplash A More Finished Look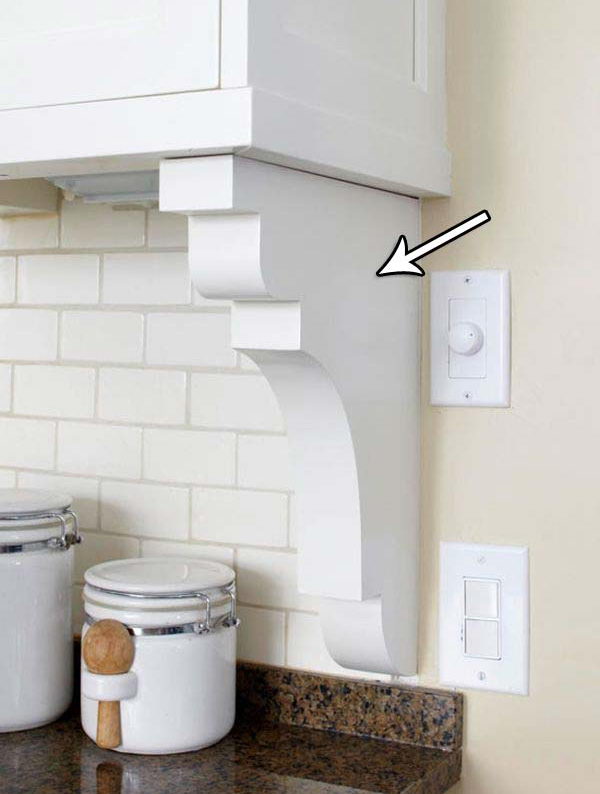 Add a basic corbel under your kitchen cabinets to create a more custom and finished look, such as this DIY project that adds pizzazz to its kitchen counter.
Pretty Farmhouse Shelves Using Corbels

Wooden shelves are pretty on their own but with rustic-looking corbels, you can create a farmhouse look to any blank wall. With just a few bucks and some extra time, these vintage-looking brackets can make your walls look custom-made and interesting. via lollyjane
DIY Planked Peninsula With Corbels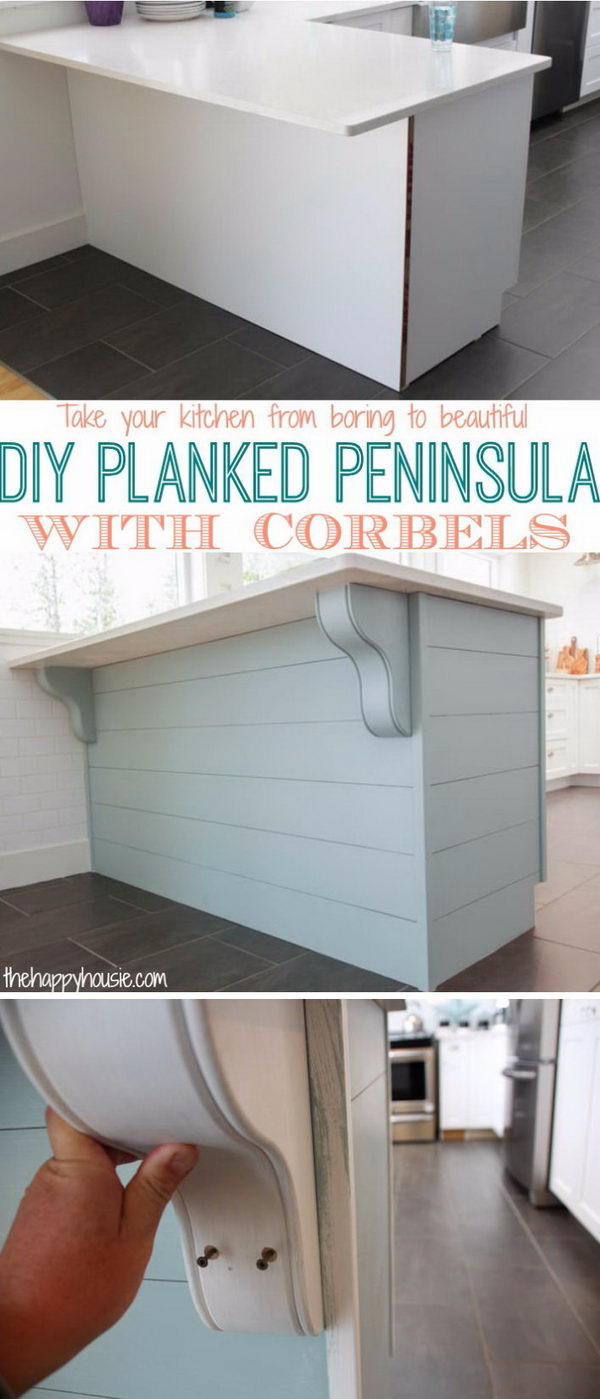 Take your kitchen from boring to beautiful by adding corbels to a planked peninsula. Adding more drama to your kitchen, these DIY corbels are a simple addition for that lovely and pretty look.
via thehappyhousie
Add Corbels to a DIY Wooden Hood Fan

A wooden hood fan can look absolutely dull and old. But when corbels are added, they will absolutely look fresh, new, and of course, way prettier than before. via thehappyhousie
Add Salvaged Corbels To Your Kitchen Hood

If you want to add a custom and decorative detail to your kitchen, placing a beautifully-detailed corbel to your kitchen hood is the fastest and easiest way to do just that. via frommyfrontporchtoyours
Hidden Storage Using Corbels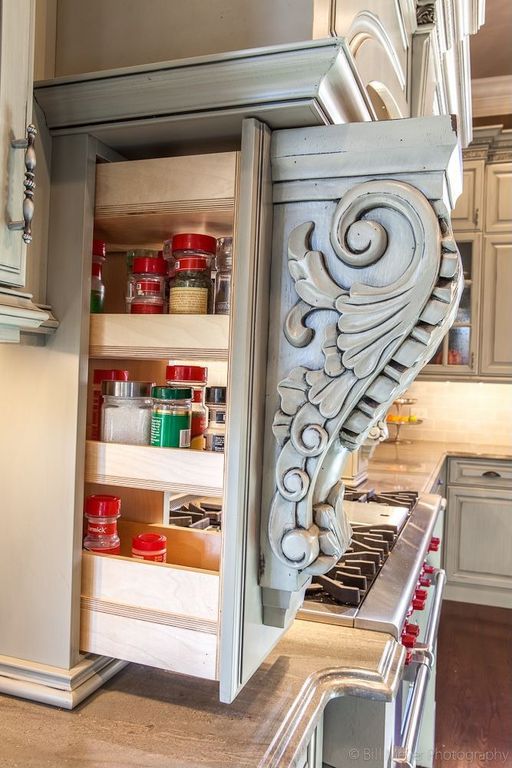 If you have a hidden pantry or shelving such as this spice storage, why not ditch the regular handle and use a corbel instead? Doesn't that look absolutely pretty? And it's functional, too! via zillow
Upgrade Your Home with Architectural Corbels

By simply placing or adding corbels to areas of your home such an archway or this kind of molding, you can totally upgrade any space with a Victorian and classic architectural appeal. via thejoyofmoldings
Add Exterior Window Corbels For Custom Feel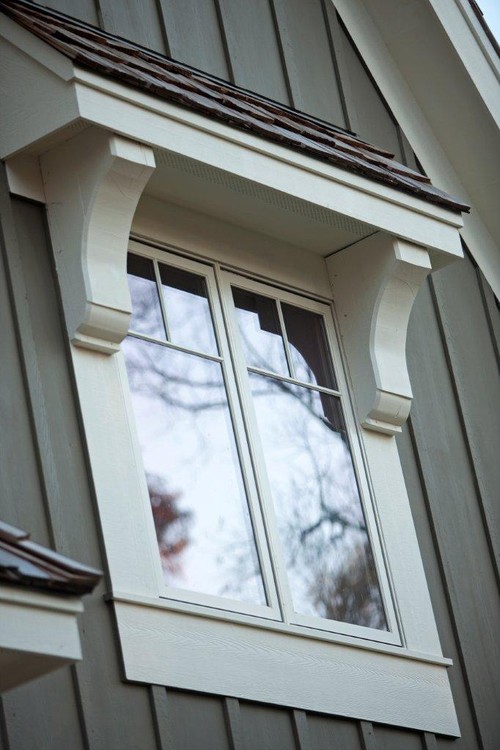 The character of your home doesn't start nor end inside, but it definitely starts on the exterior. Add corbels to your exterior windows for more charm, character, and a general custom feel. via houzz
Farmhouse Kitchen Window Treatment Using Corbels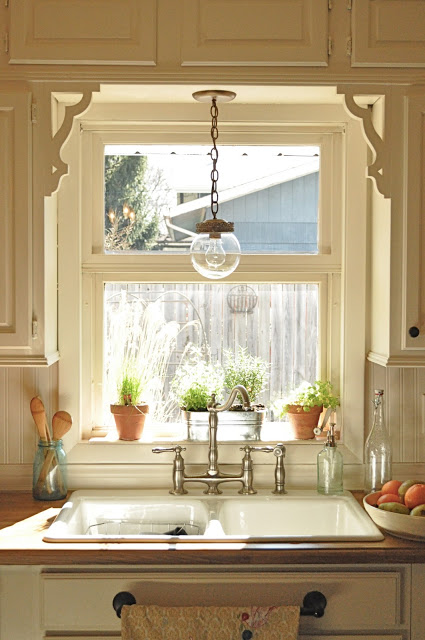 Doesn't this kitchen sink look even more romantic with these beautifully curved corbels? You can totally cop out this look by doing the same – adding curved corbels under your kitchen windows or in front of your kitchen sink window. via jenniferrizzo
DIY Laundry Room Sign From A Thrift Store Corbel
Ditch the store-bought sign and make your very own laundry room sign using an elegant and vintage-looking corbel to hang your wooden sign from. Just look at this DIY project – it's absolutely head-turning and effortlessly beautiful. via whattreasuresawait
DIY Corbels For A Breakfast Bar

By adding these beautiful corbels, you can wake up each morning to your super cute and charming breakfast bar, turning a boring spot into one of the most picturesque areas of your home. via realitydaydream
DIY Corbel Entry Table With Barn Beam Mirror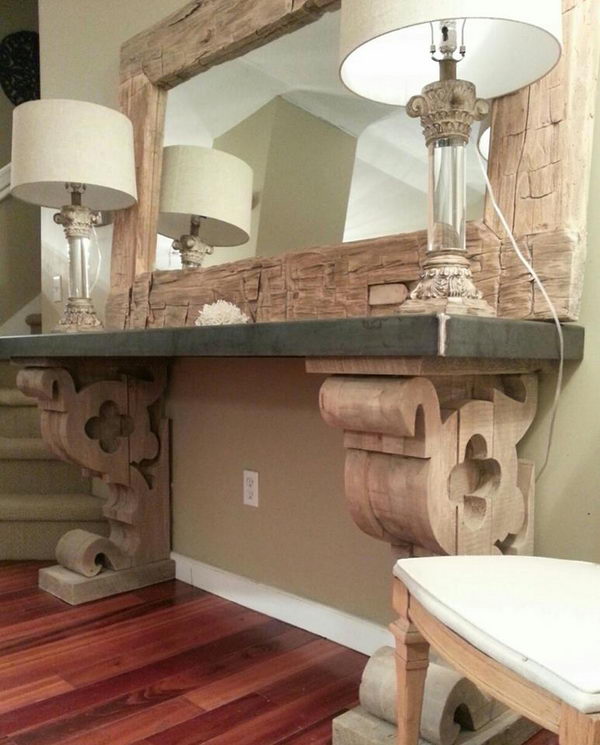 Corbels aren't just great for floating shelves or tables but large pieces can make for the perfect table legs. This absolutely stunning table looks like it's designer-made and store-bought by adding a barn beam mirror that completes the elegant look. via toddlindsaydesigns
DIY Corbel Nightstand For Space Saving And A Rustic Look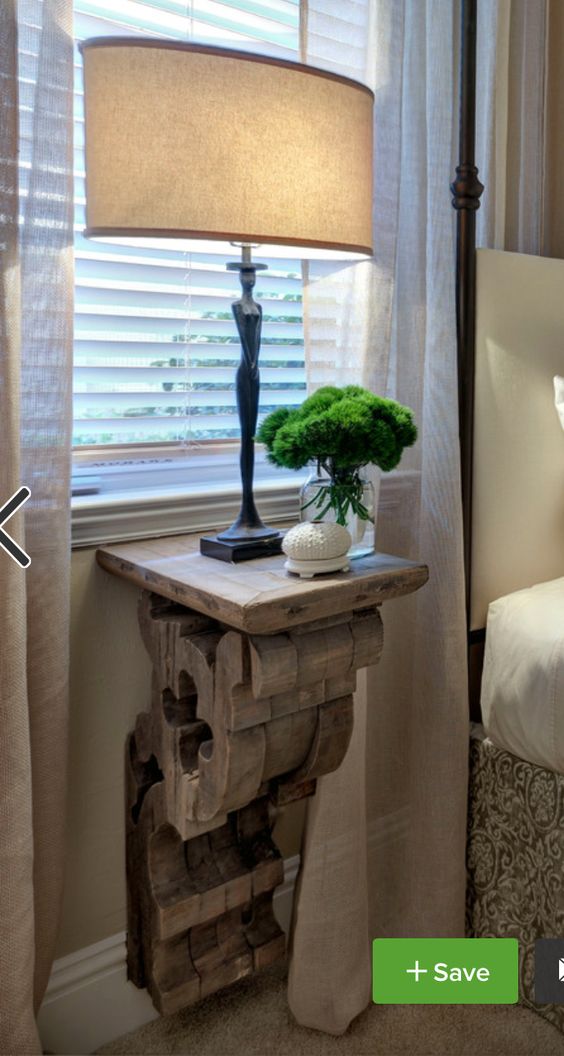 Another large corbel project, you can also use one to make for the perfect nightstand table leg for your bedroom's much-needed makeover.
DIY Farmhouse Style Corbel Shelves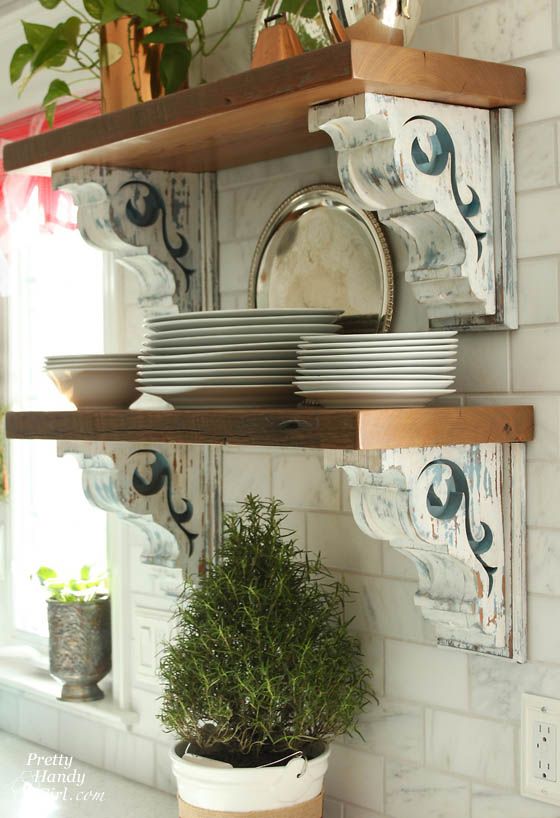 These pretty corbels are the perfect way to add style and design to otherwise boring wall shelves. via prettyhandygirl
DIY Corbel Entryway Table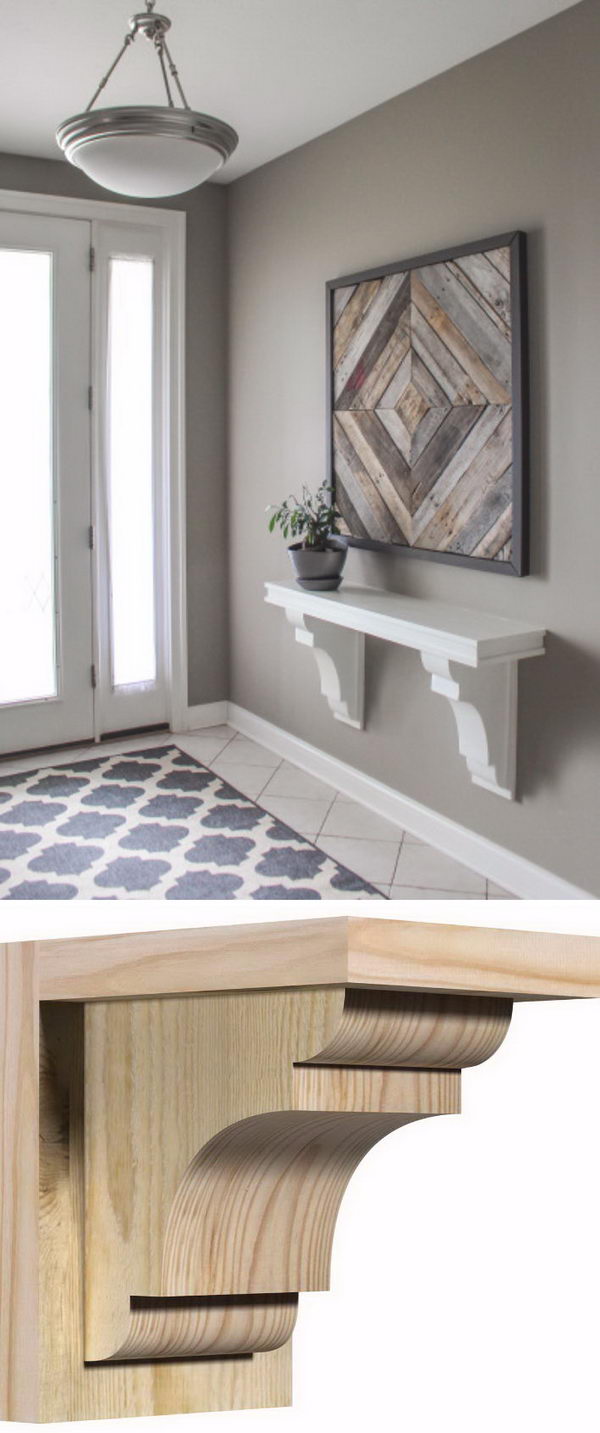 Corbels need not be dramatic or have too much detail to look beautiful. These simple brackets create an attractive entryway table without demanding too much attention – the perfect subtle way to create interest to any foyer. via ruggydiy
Vintage Corbels Lend A Historic Feel To The Exterior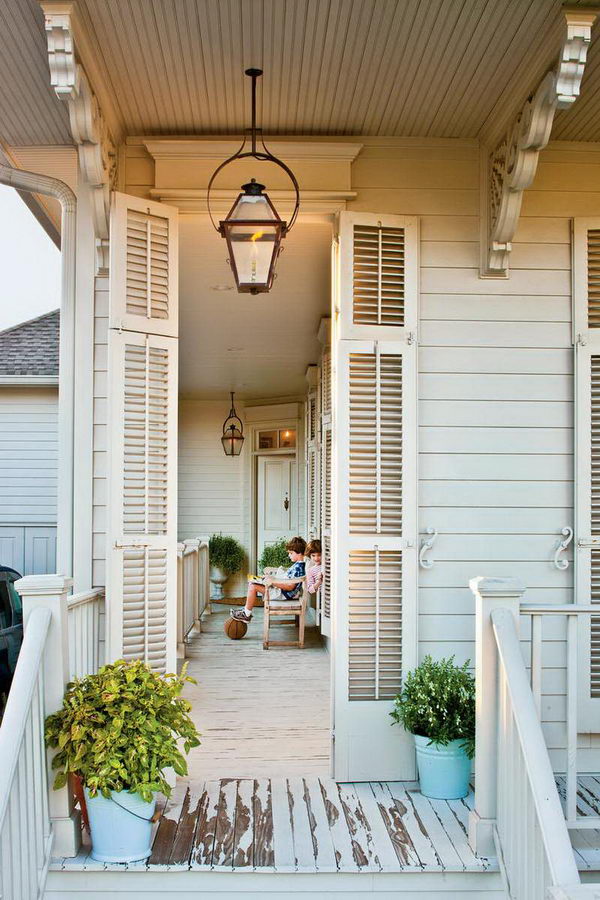 If you fancy some Victorian charm to the exterior of your home, corbels are the perfect way to add to the ceiling of your porch, such as this historic-looking home. You can also place them on archways of your doorway for more character and appeal. via southernliving
DIY Rustic Wood Corbel Bookends

Corbels aren't just for shelves, tables, walls, or lamps – they're perfect as bookends, too. Their decorative details make them perfect for any type of decoration, such as these sophisticated and elegant-looking bookends that create charm to any coffee table, or shelf. via fluorescentbeigeblog
Make A Fireplace Surround From Two Very Large Wood Corbels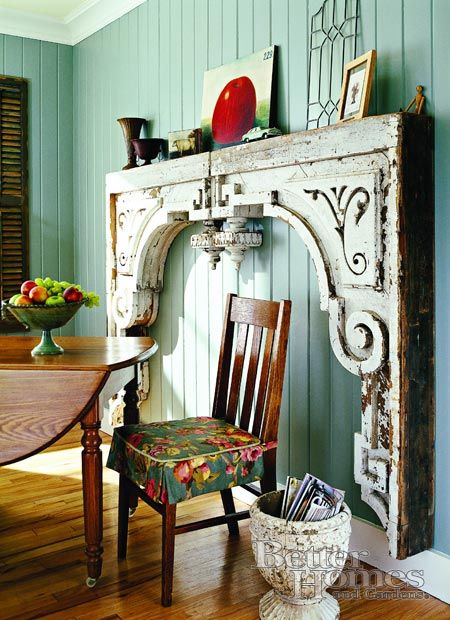 Such an ingenious idea – these two very large corbels actually create the look for a beautiful fireplace when positioned strategically on a wall. It's pretty much the same idea as using corbels as wall decor but these corbels look like an actual fireplace, creating a focal point to any room. And since the top is wide enough to support objects, make it a shelf, too, so the fireplace look looks absolutely realistic and functional, too. via bhg
Wall Shelves Made From Old Wood Corbels For Holding Herbs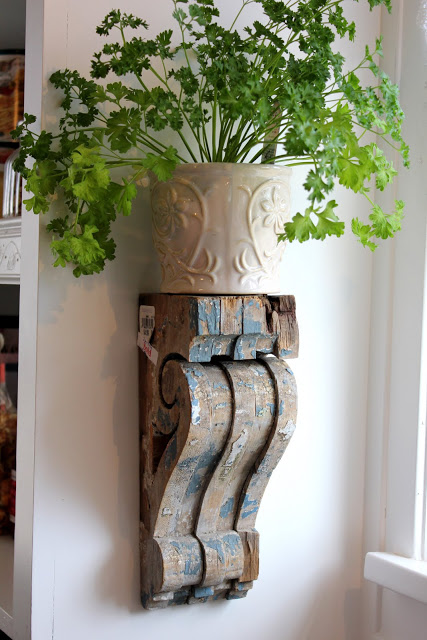 You can pretty much place anything on top of a corbel, such as a lamp, a piece of wood, or even a pot of herbs – making it a beautiful spot to add nature in your home. via itsy-bits-and-pieces
Add Character To Your Kitchen Island Using Chunky Corbels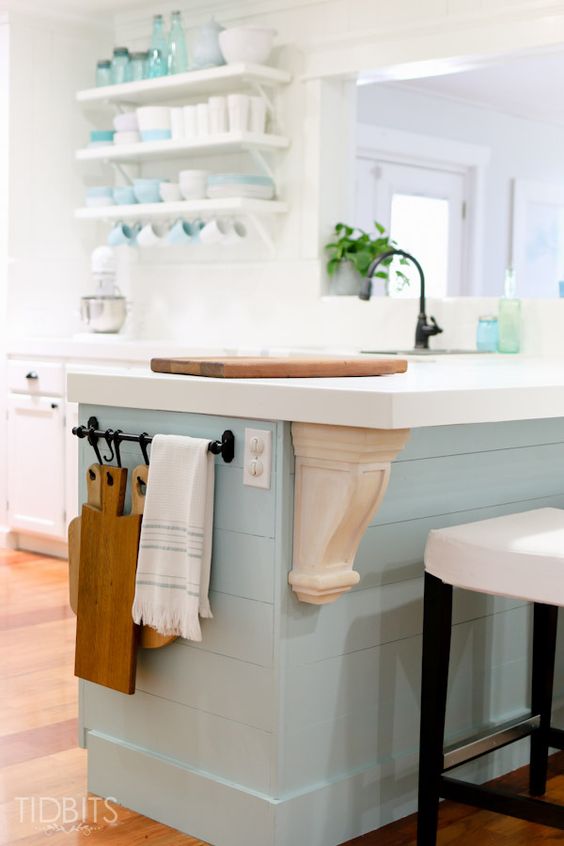 Looking to update your kitchen without having to spend? An inexpensive, quick, and easy way is place a chunky corbel to your kitchen island, such as this DIY project, turning any old, basic space, into an interesting area with a rustic and farmhouse appeal. via tidbits-cami