Weddings are invariably expensive – there's no denying that. While there are many kinds of weddings and the concept of something expensive is definitely subjective, joining two families always entails payinh some bills and, in some cases, even taking on a couple loans.
If neither of the families to be joined lives extra comfortably and you don't mind cutting some corners, there are definitely several ways in which you can save some money and still have your dream wedding. All you need is creativity and an open mind.
Aspects in which you can definitely save money are the location – if you have a spacious house, of course -, flowers, invitations and even the attire of the bridal party, including the bride herself, who can have a dress altered instead of made to pocket some big bucks.
So if you're looking for a carefree wedding which you can fully enjoy with your loved ones and don't mind a little crafting or recycling, this is most certainly the article for you.
Browse through these Creative DIY Ideas To Save Money On Your Wedding and your big day shall be a success on all fronts.
Treat your guests to a s'mores bar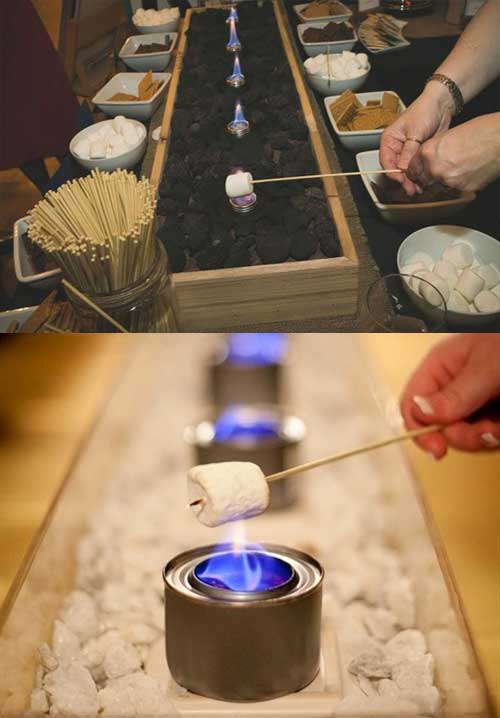 via theknot.com and jasonhalesphotography.com
Line the aisle with galvanized buckets of baby breath flowers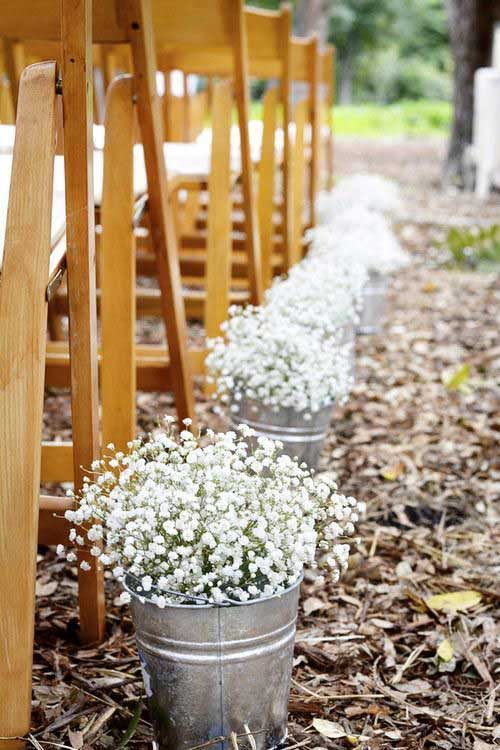 via buzzfeed.com
Create your very own, personalized wedding hangers
Heart Shape Group shot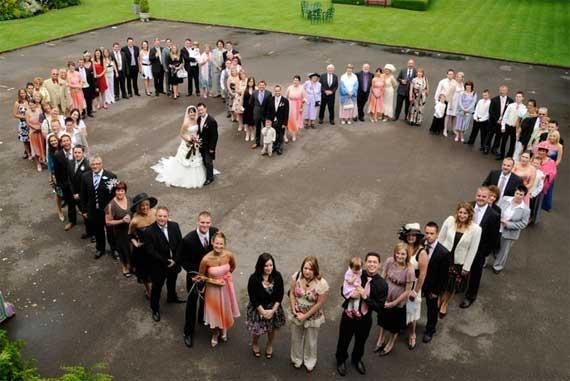 Set up a bubble station for your grown-up guests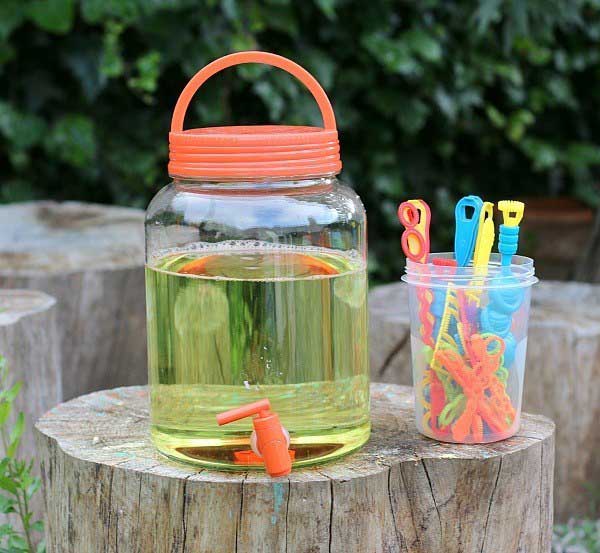 Sparklers and personalized matches as wedding guest favors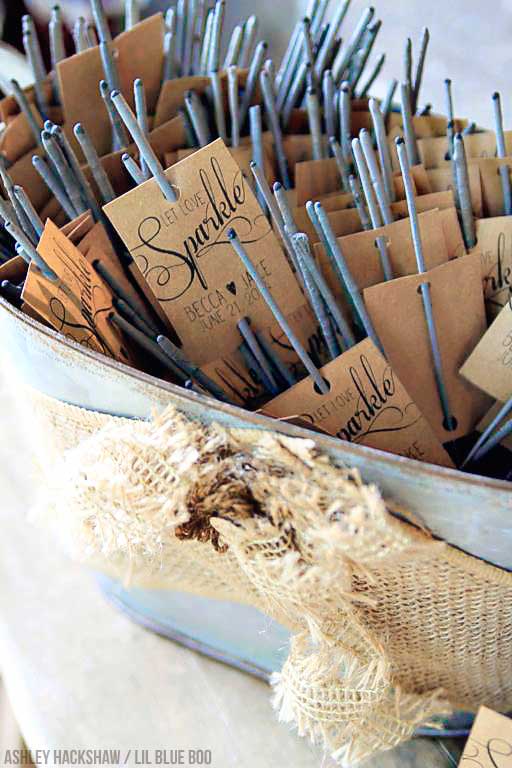 via lilblueboo.com
Build a bookshelf arch for books lover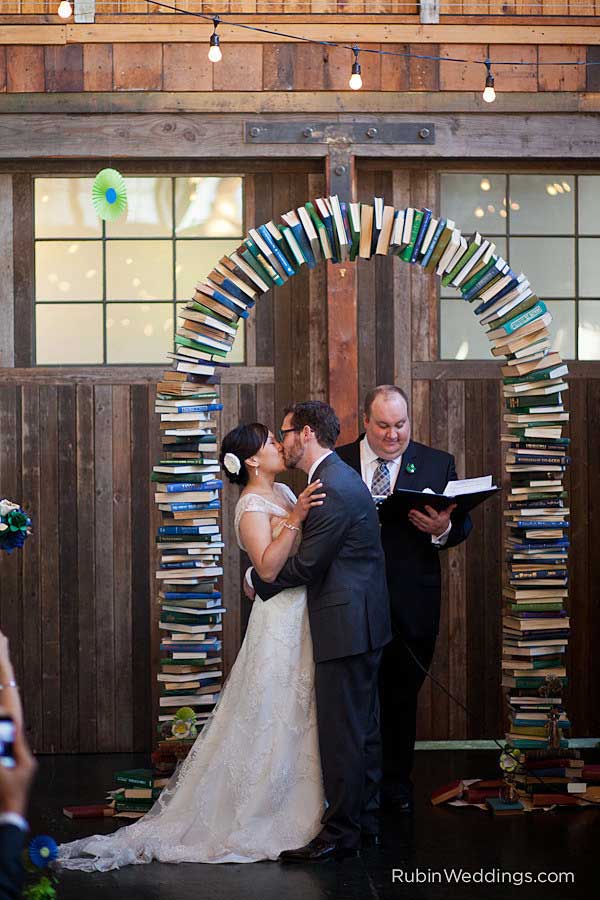 Make a cute backdrop from ribbon or plastic party tablecloths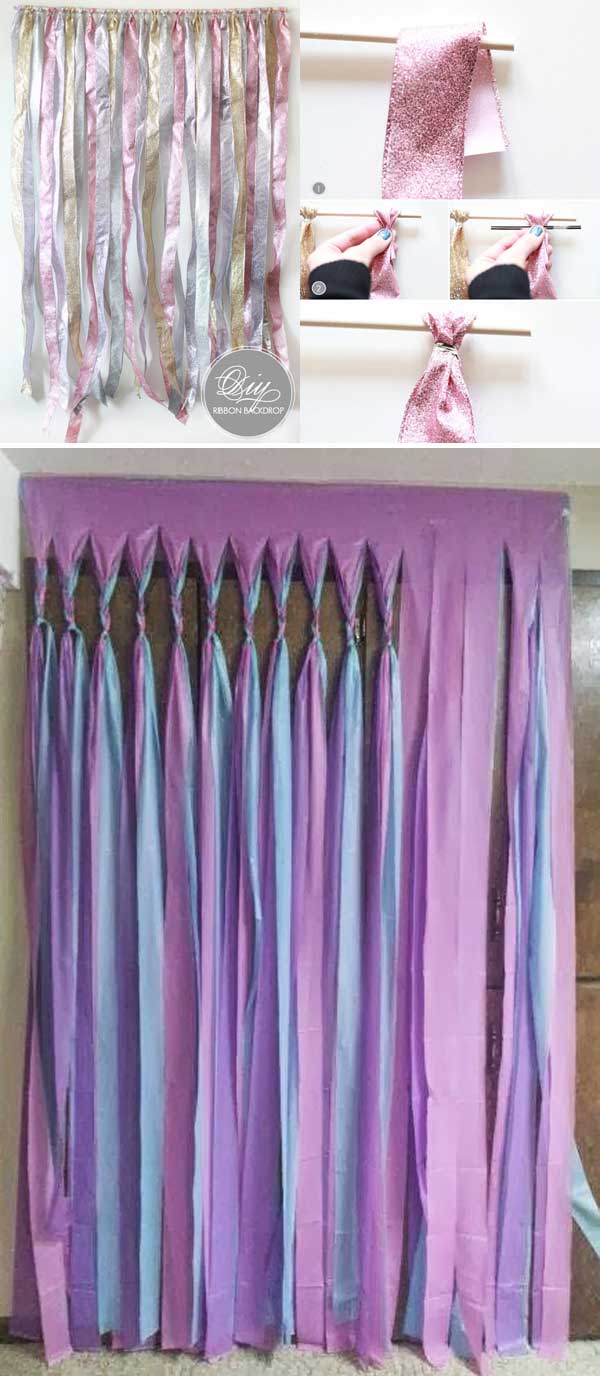 via weddingchicks.com and grosgrainfab.com
Instead of a bouquet, one big ass paper flower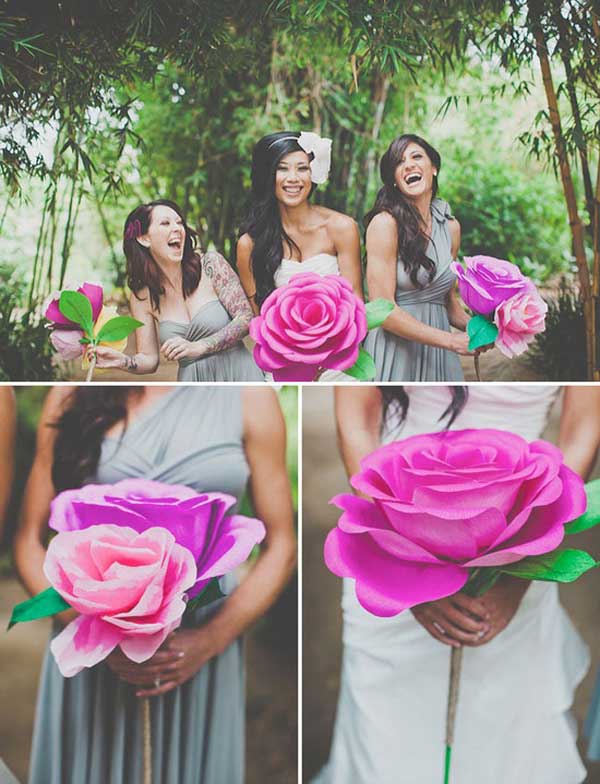 Prepare some heel protectors so your guest shoes don't sink into the grass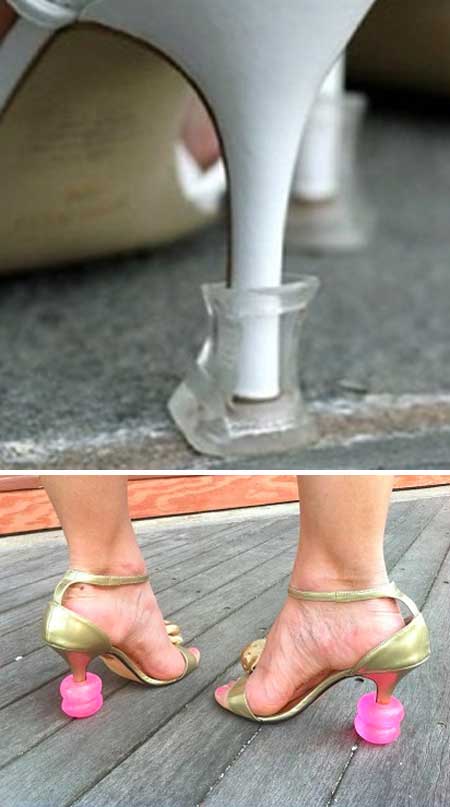 via thesolemates.com
The pitchfork as the sign post and watering cans as flower holders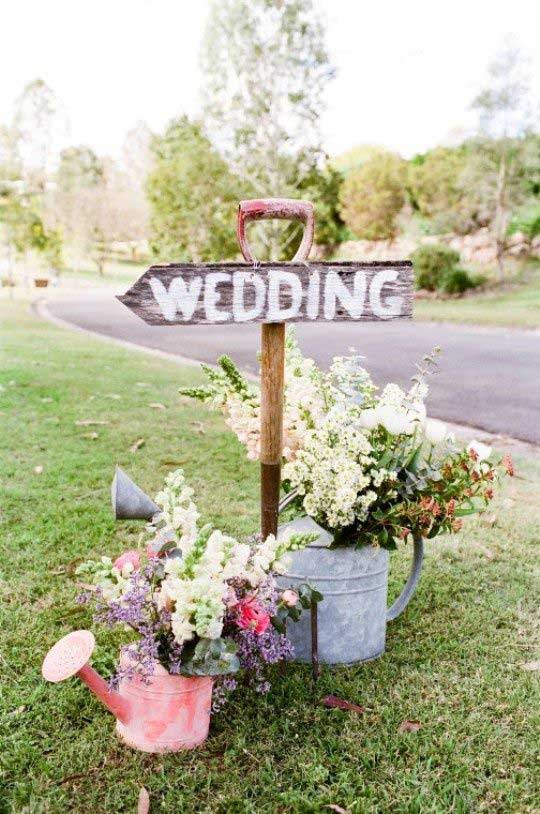 via atelierdeboda.es
Seating chart made from an old hanging window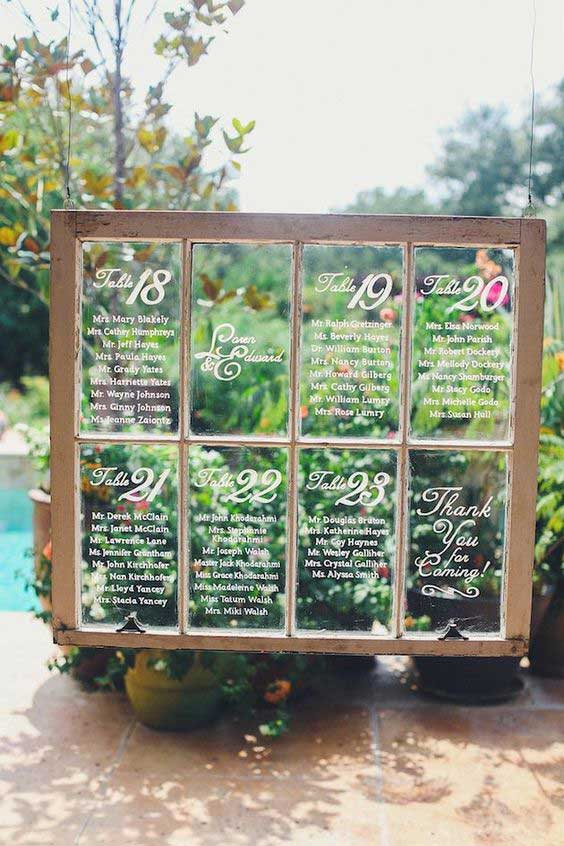 Floating Balloons with Photographs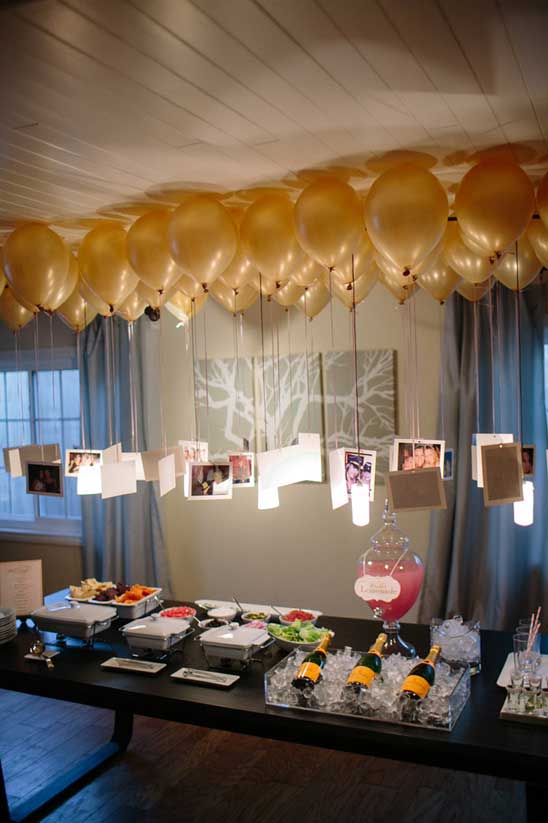 Ribbon-tied chairs would be effective decorations for a festive event

via flickr.com and afloral.com
Fun cutlery display ideas for wedding table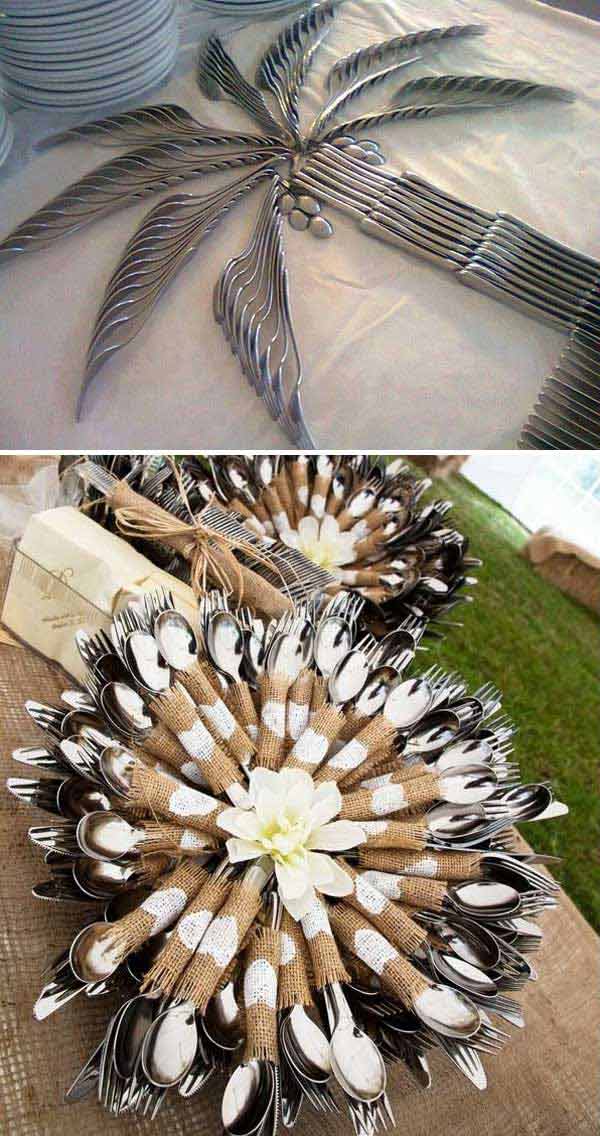 via diycozyhome.com and marrymetampabay.com
Simply slide the paper cups inside of eachother and secure with hot glue to make this lovely wreath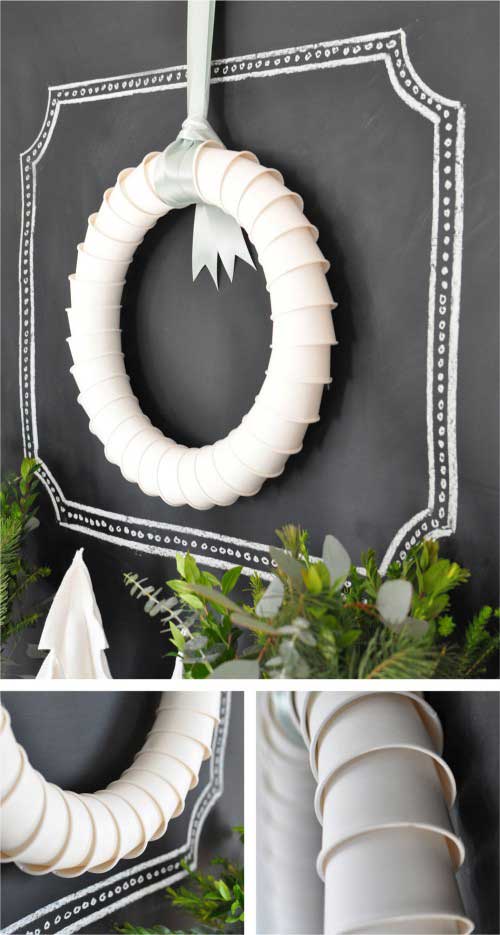 Wrap large BALLOONS in TULLE?for a party!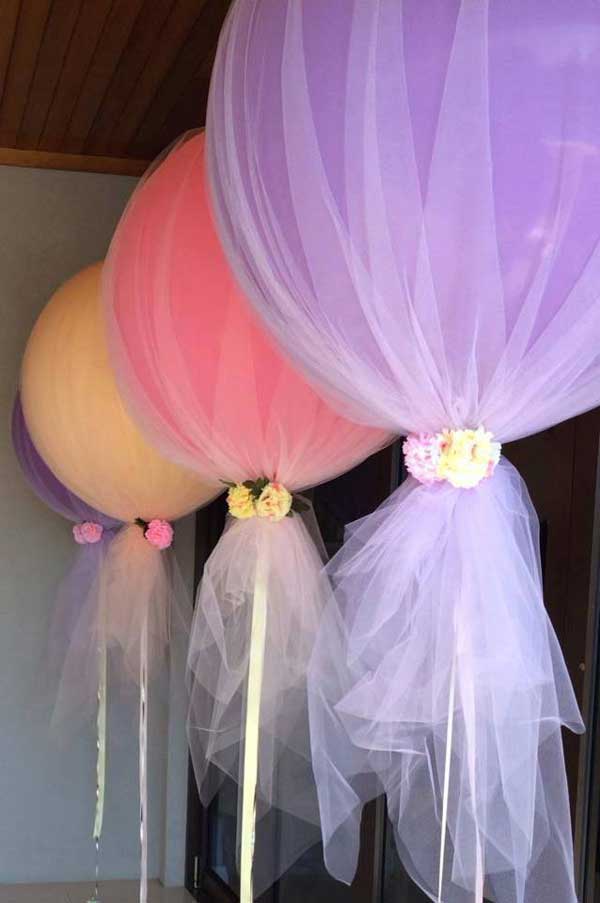 via meliseamour.com
Wrap up classic party crackers with tissue paper and gold ribbon for a cute favor

Rainbow tulle skirts or white ruffled skirts for wedding tables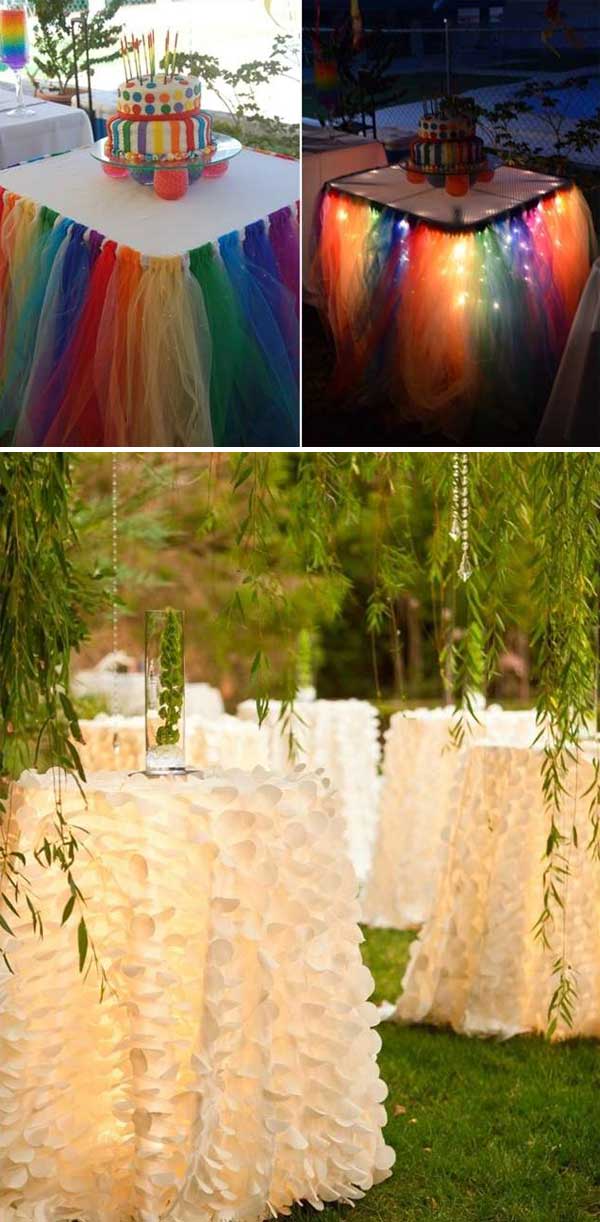 via catchmyparty.com and thebridesofoklahoma.com
DIY a star garland to let your wedding party looks like a million bucks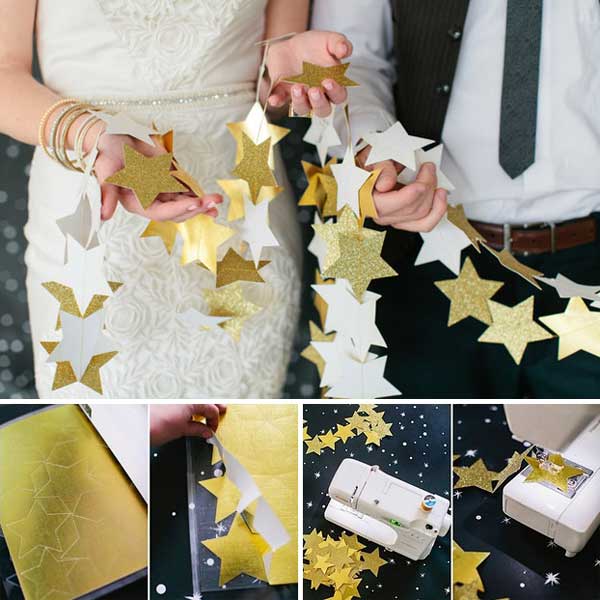 Rethink Q-tips into adorable flowers as a centerpiece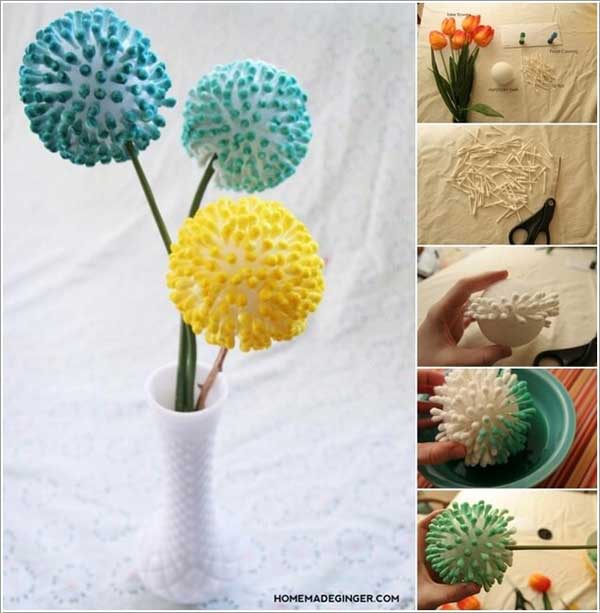 Smuggle in your booze bridesmaid-style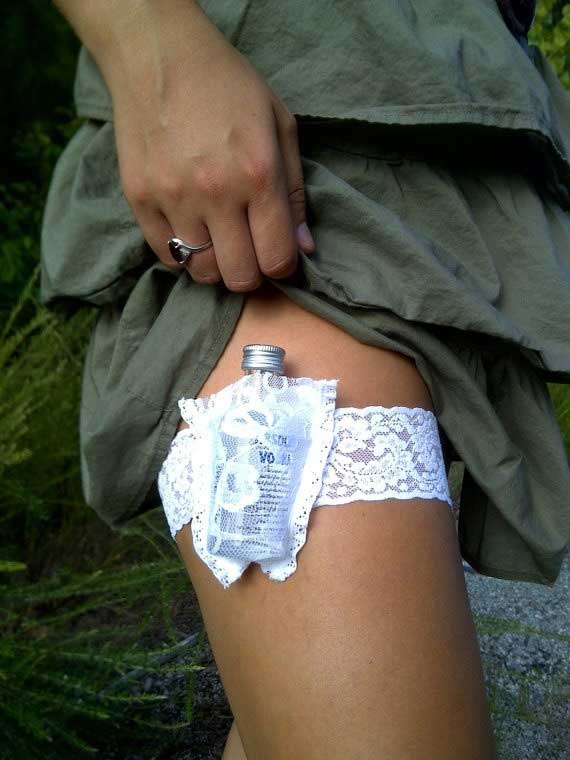 via buzzfeed.com
Leave your guests nice feeling with these glitter or chalkboard glassware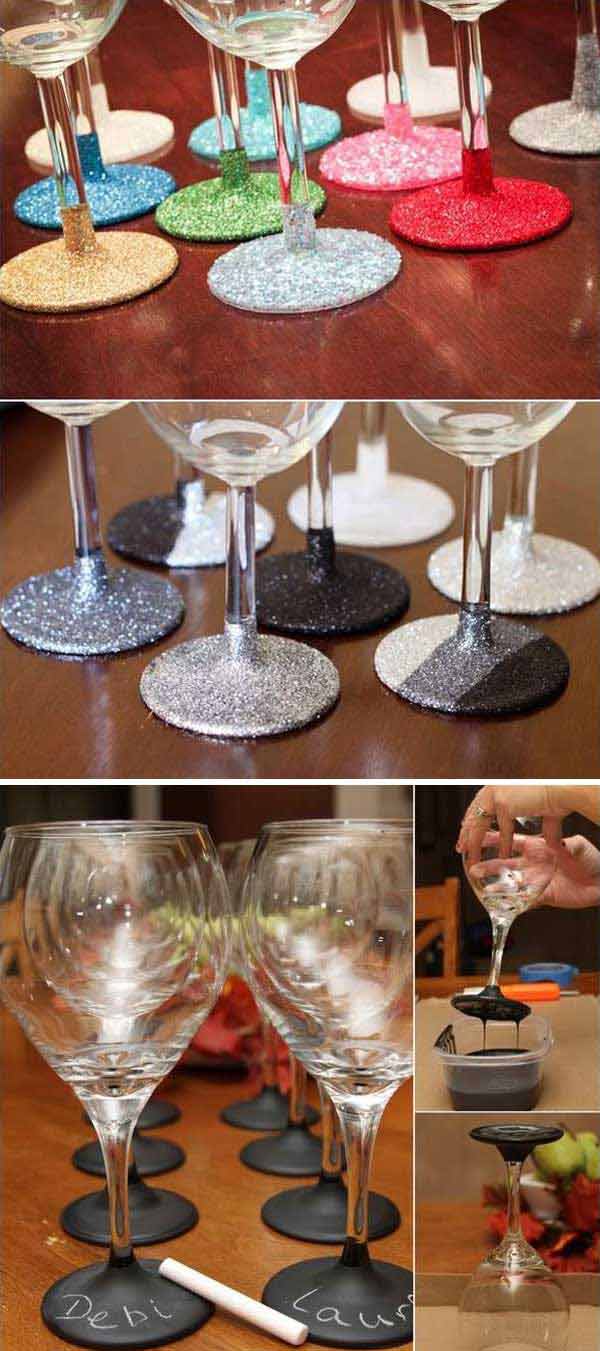 via justshortofcrazy.com and inspiredesignandcreate.com
Put glowing sticks in a cooler for easy drink grabbing without needing a flashlight; or host a nighttime dinner party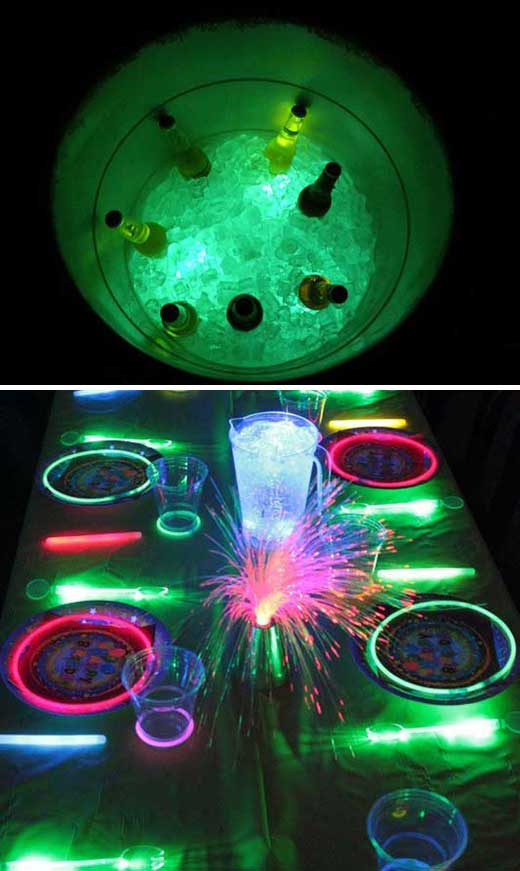 Set up an outdoor buffet in a canoe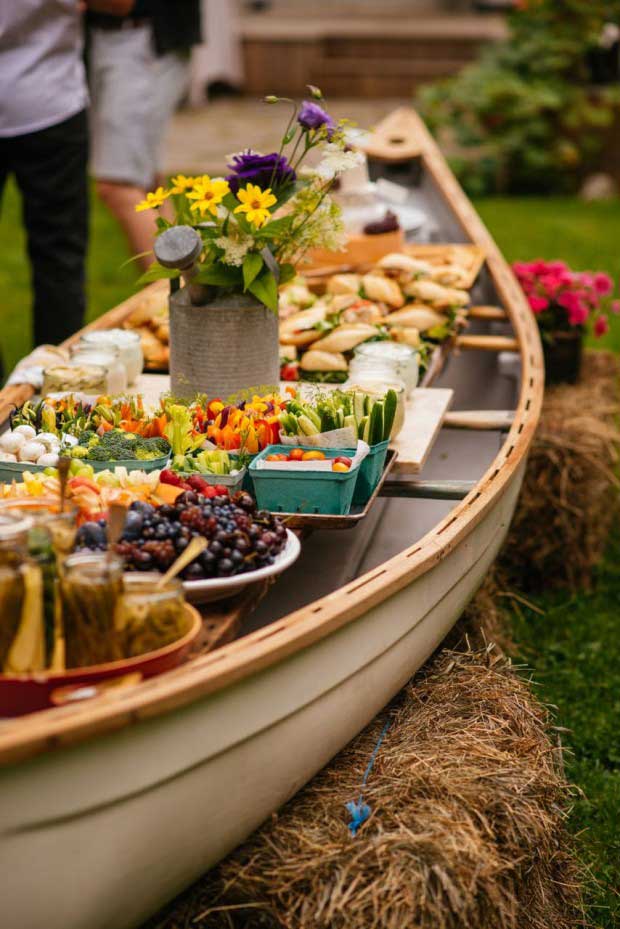 via simplebites.net
Create a photo booth from a pile of hay you can buy them from an animal feed store;

Tell your guests to follow the flour hearts made with food coloring and a stencil, to your ceremony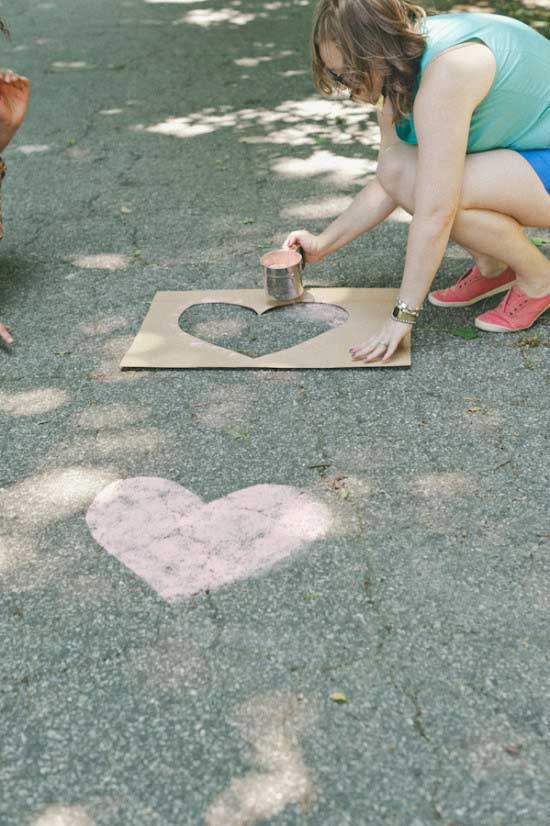 Display deliciously seasonal doughnuts and apple cider on a wood-block holder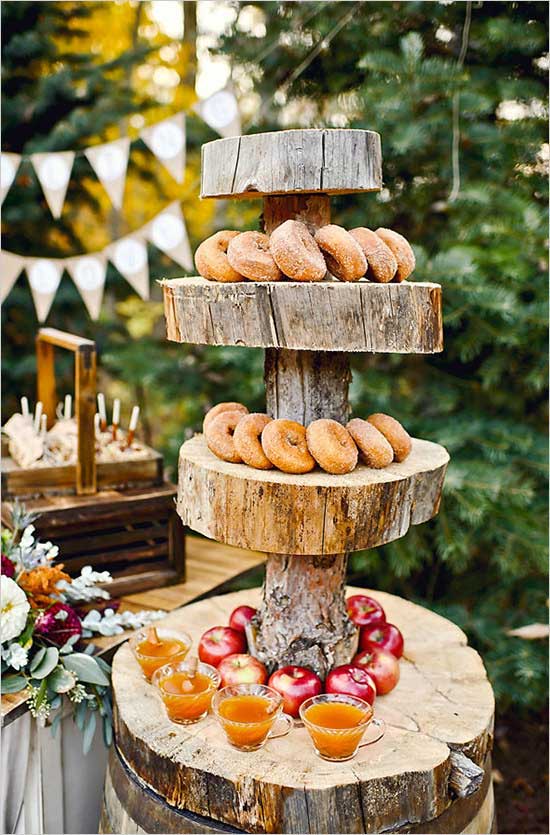 Bride and groom wine bottle vases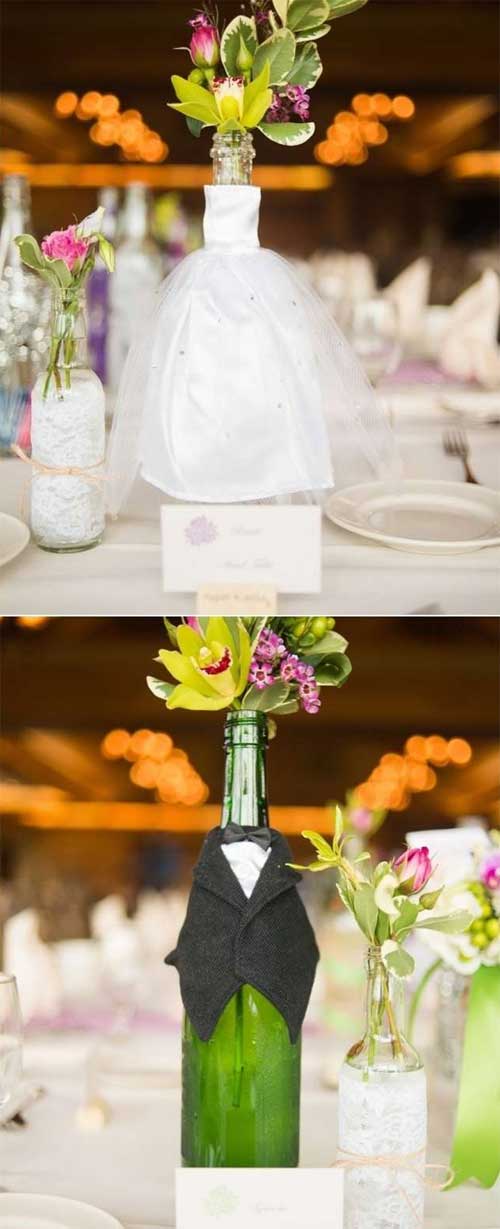 via synfullydelicious.blogspot.com
Whether you're using candles or lanterns, it's easy to get innovative with lighting.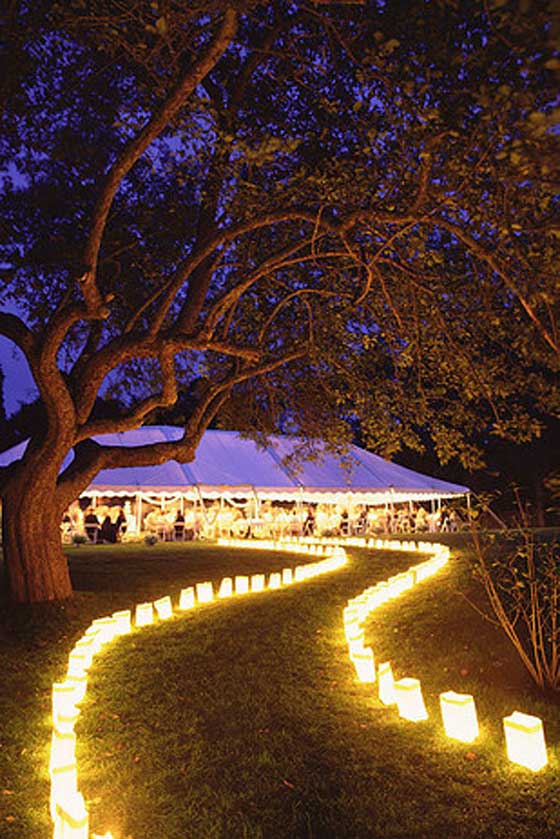 via gettyimages.com
Spray paint or sparkle branches is a cheap way to set the scene at a winter wedding