Bunk beds can be quite controversial. On the one hand, they do save you some space when you have multiple kids sharing a room, and the kids do love to climb up and down. On the other hand, however, they definitely tend to have a very specific look, and the height of the top bed can be a concern for some parents.
Having said that, sometimes you really do need your kids to share a room, and they need space to move around and play in. Also, you may simply like the idea or look of a bunk bed, and thus want one for your kids' room.
If you have your mind set on getting a bunk bed and can't find the perfect one or if you have one that needs restoring and updating, we've got your covered here. Scroll through these Cool DIY Kids Bunk Bed ideas and tutorials to find your perfect piece.
Tractor Toddler Bunk Beds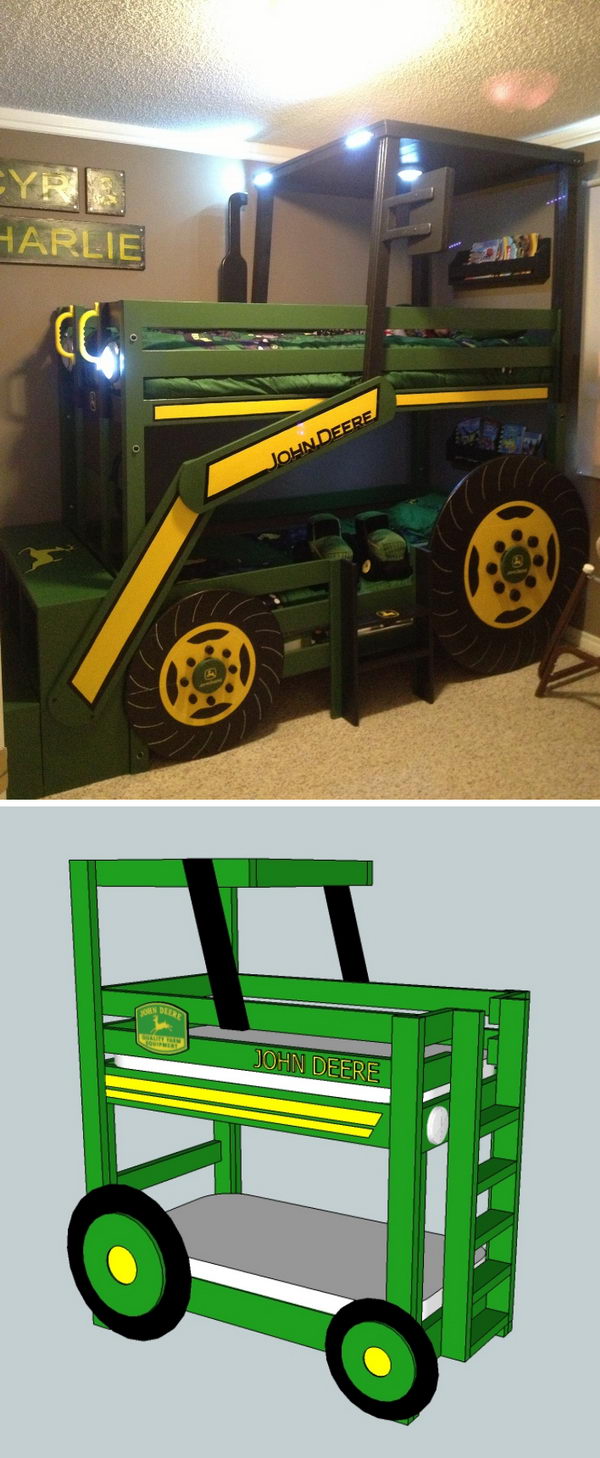 via Ana White
Fire Truck Bed Playhouse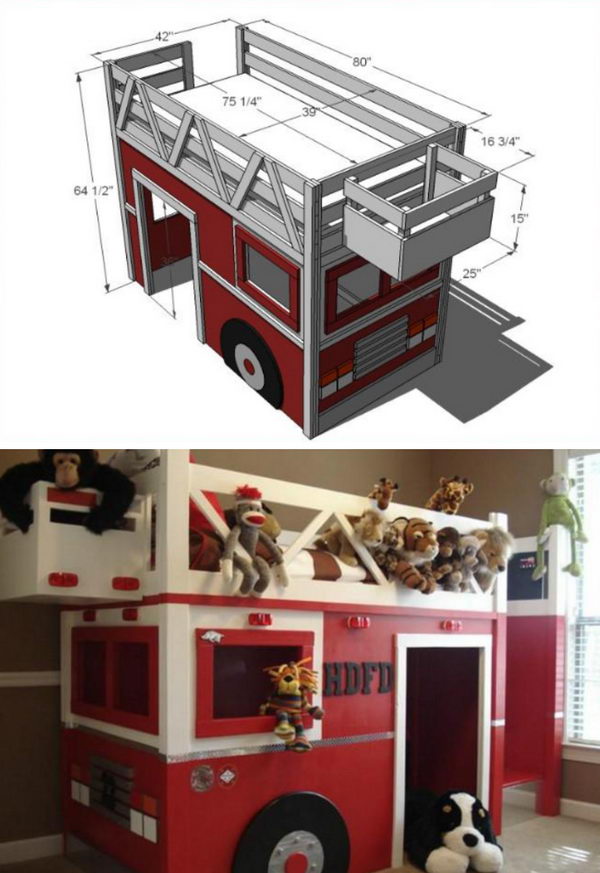 Triple Bunk Bed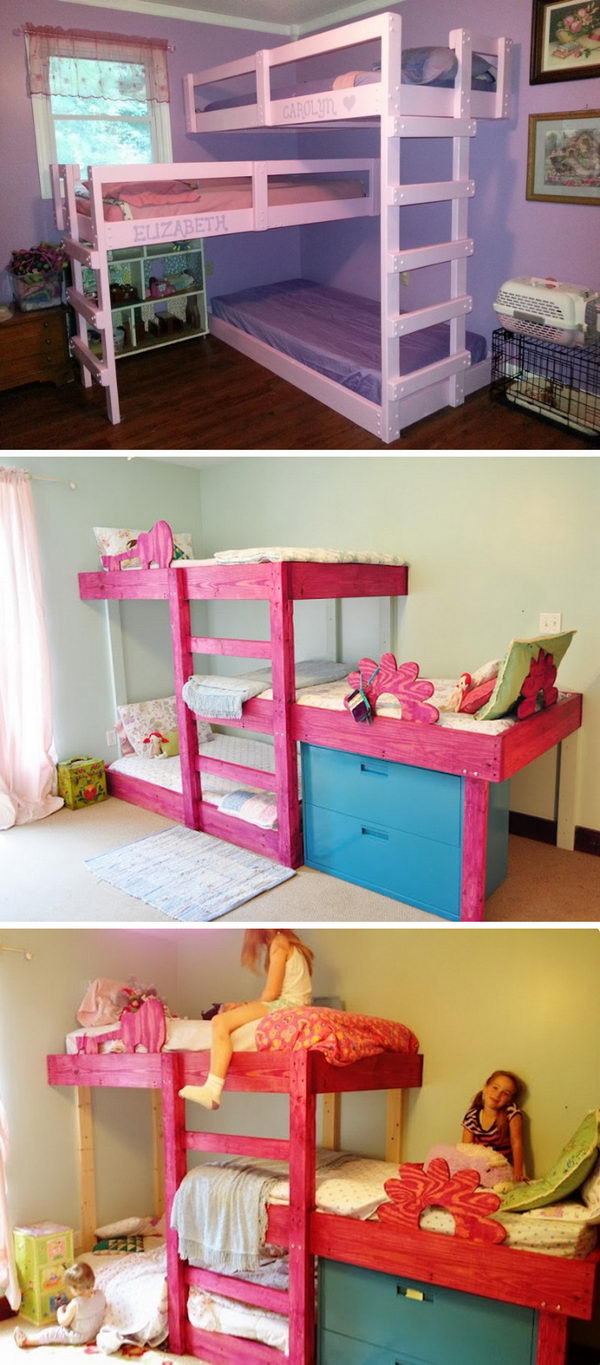 Twin Corner Bed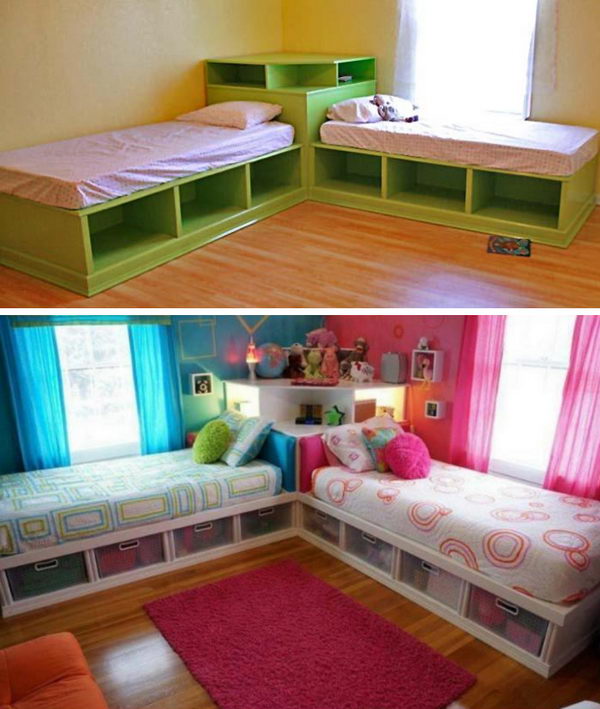 via Ana White
VW Bus Bunk Beds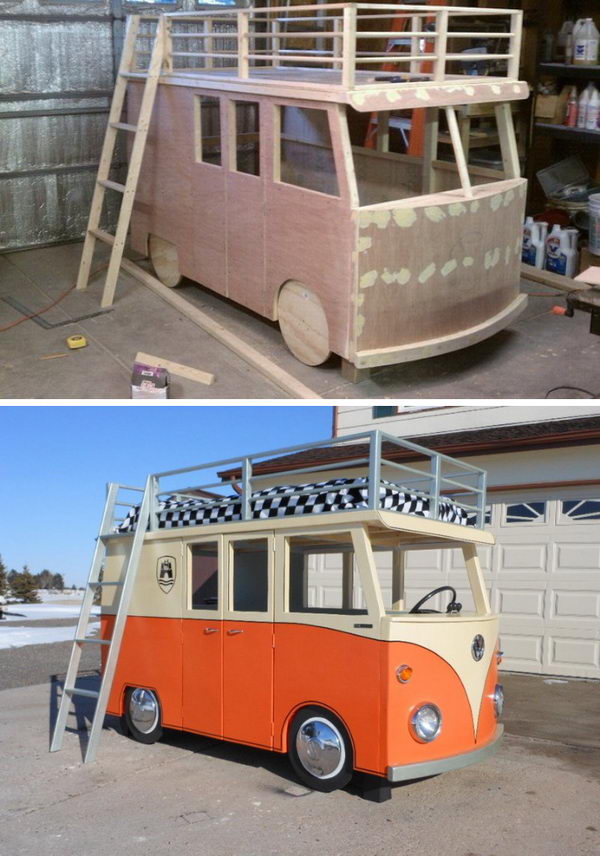 via Instructables
DIY Loft Bunk Bed with Desk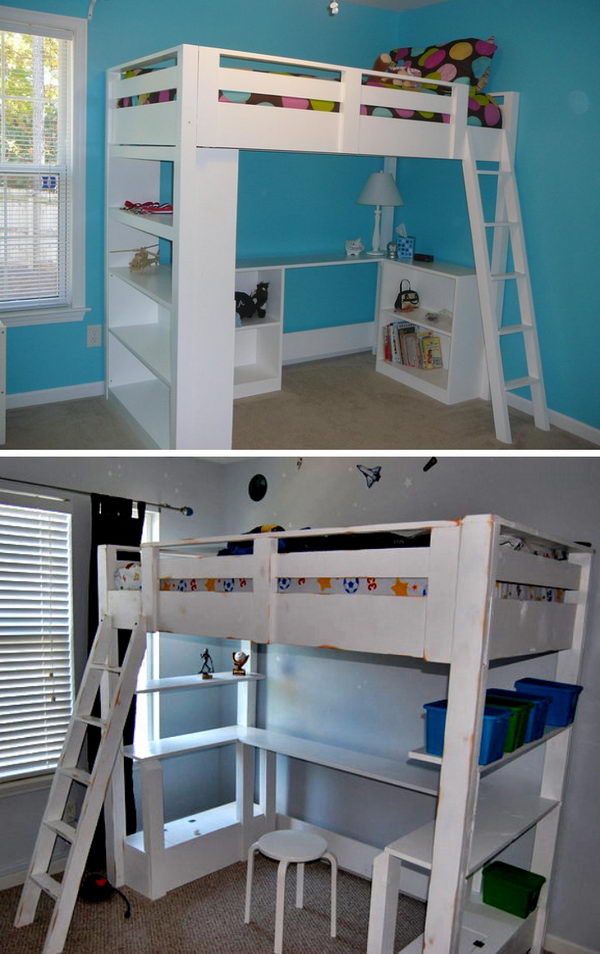 via Ana White
Diy Bunk Bed Frame

via Mama's Dance
Diy Camp Loft Bed With Stair

via Ana White
Side Slide Bed Playhouse