The pool noodles are not just used during swimming for play and exercise. They have many more uses. Check out this list of DIY pool noodle projects, which ranges from pool noodle sprinkler or placing noodles in your boots and keeping your shoes upright, to DIY paint brush holder or homemade portable potty for camp. Whether you're looking for backyard activities, party games, or just DIY craft ideas, these projects will surely inspire you.
Use Noodles to Create This Gorgeous Ornament Wreath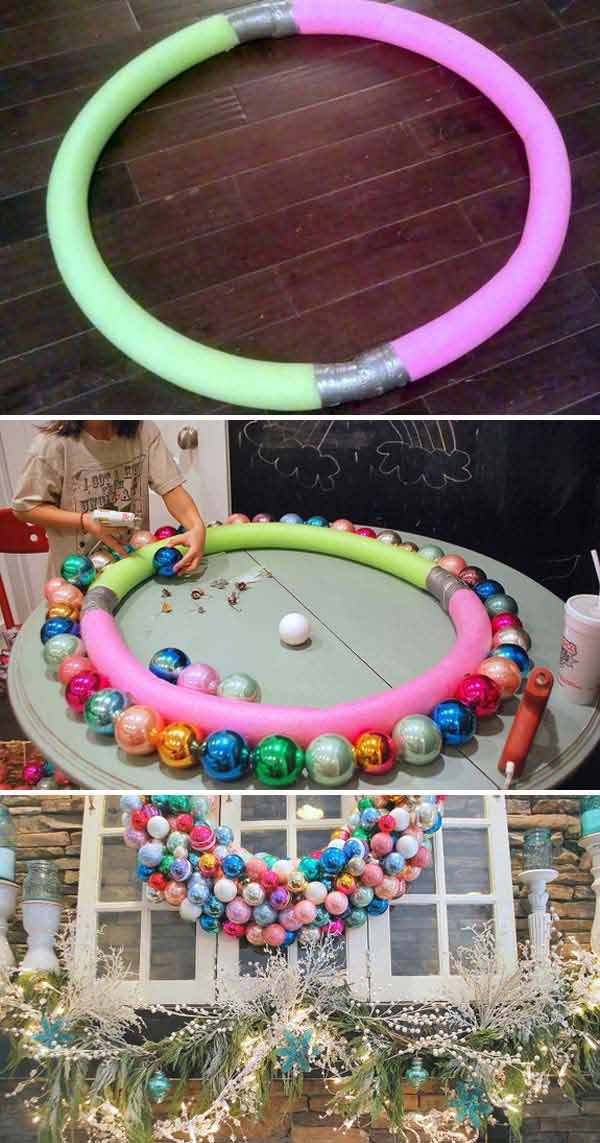 What a fabulous idea to use the noodle. Get the detailed tutorial here.
Pool Noodles Used for Dr. Seuss Classroom Decoration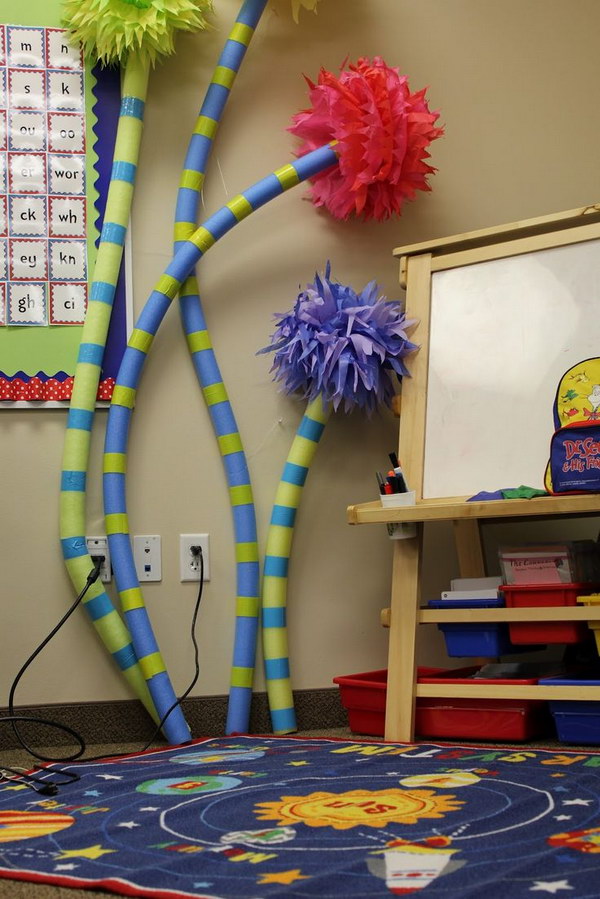 Too cute and super easy to make. Lorax trees from tissue pom poms and pool noodles with duct tape! See the details here.
Pool Noodle Clothesline Hack for Home Laundry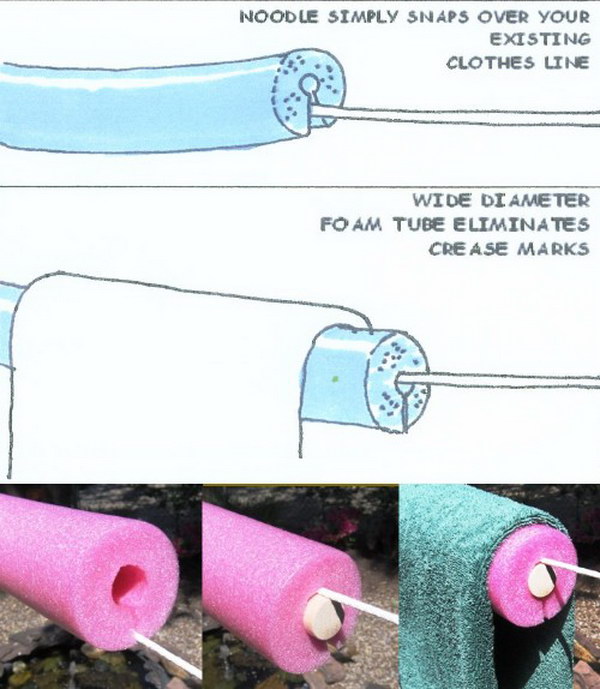 Pool Noodle Luminaries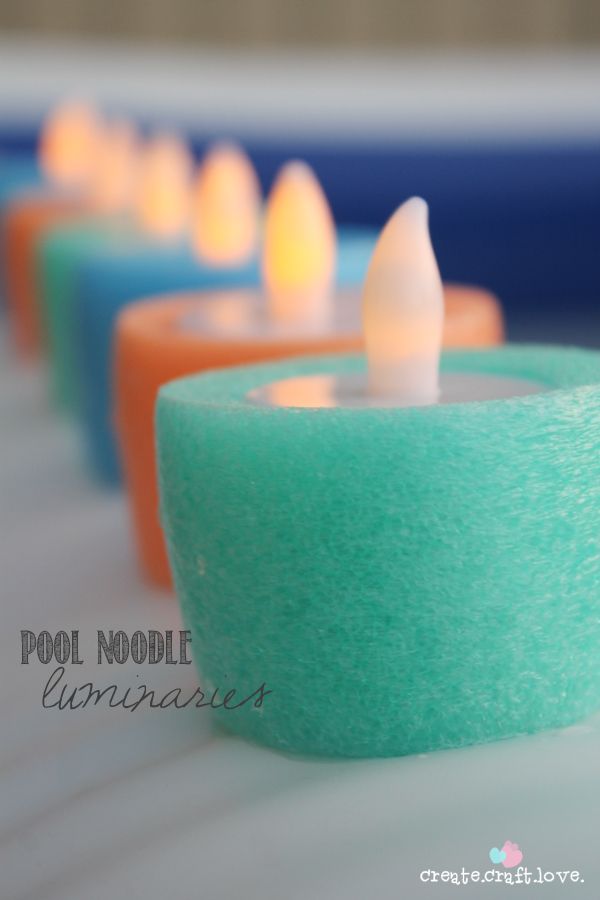 Cut off a piece of saran wrap and Place tea light in the pool noodle. It would be a good idea for your next pool party! See the details here.
Pool Noodle Sprinkler for Summer Fun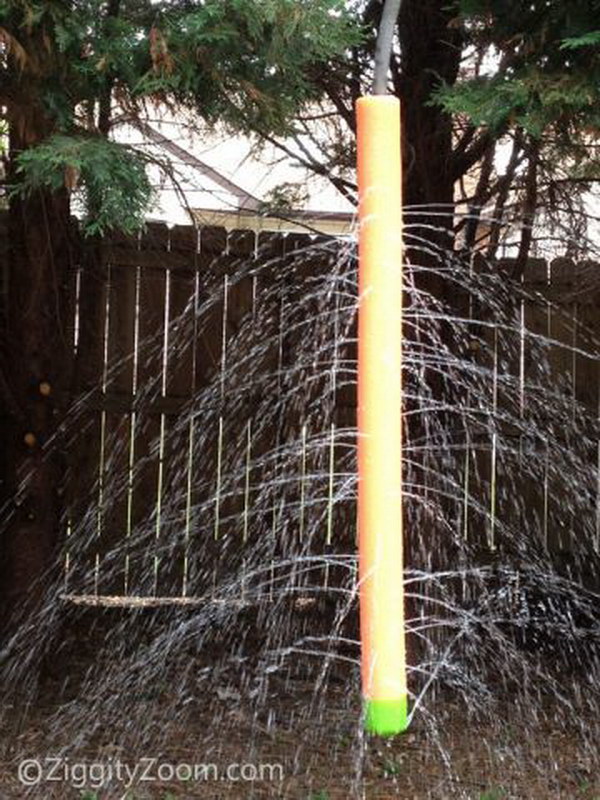 Make this super easy Water Sprinkler for the kids using a foam pool noodle. See how here.
DIY Pool Noodle Boats

Super fun water activity for the kiddos this summer. Inexpensive and super easy to make. See the tutorial here.
Noodle your Boots
Put an old pool noodle into your boot. It will keep your shoes upright and easy to put on! See the details here.
DIY Paint Brush Holder
Mix & Match Creature Blocks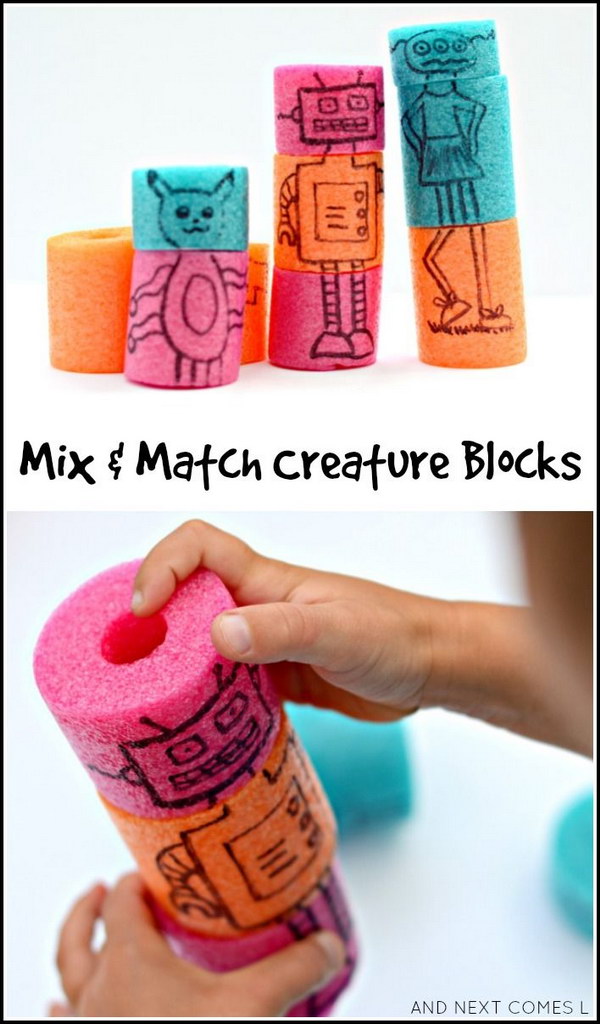 Homemade mix and match creature blocks made from pool noodles are a perfect quiet time activity for kids. See how here.
Make Your Own 'Stone' Decorative Column With Pool Noodles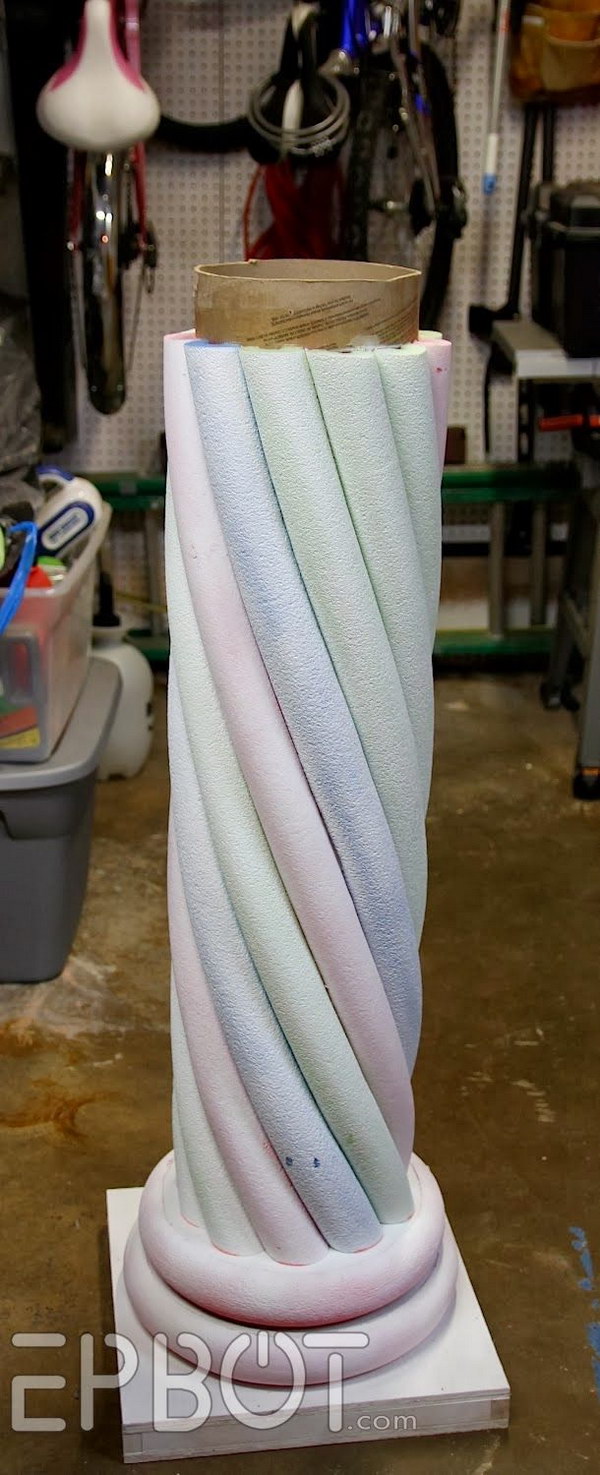 Homemade Portable Potty for Camp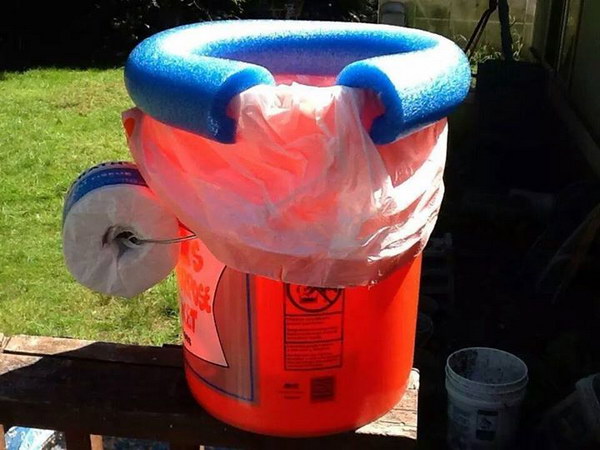 What a wonderful idea for camping, long car trips where you don't necessarily want to use public restrooms (especially with little kids!). source
Pool Noodle Rocket Flinger for Kids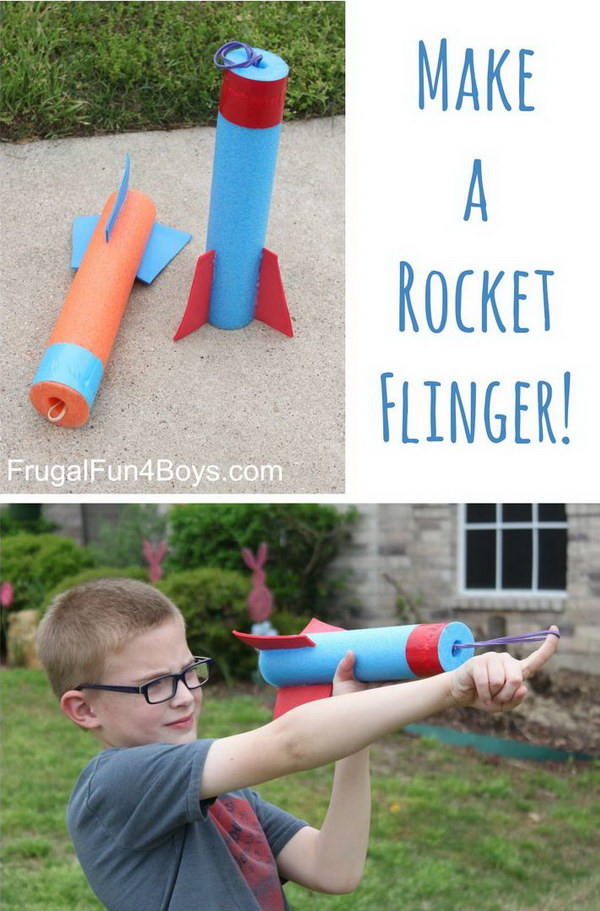 Turn a pool noodle into a fun DIY toy. This would make a great group project because the materials are so simple and VERY inexpensive. Get the instructions here.