Halloween is synonymous with ghosts and devils. Why not add a little touch of the ethereal with a fun angel costume this year? There are a wide variety of angel costumes available now, with various props including halos, harps and wings.
Most angel costumes are of the Sunday School pageant variety, and will stand out at any party or parade among the other supernatural creatures. One of the most entertaining aspects of creating an angel costume is building the wings.

Check out these Angel costumes and DIY accessory ideas. Halloween is a great time to be creative and use your imagination to make the best costume out there. With so many creative costume ideas to choose from, you have no trouble adding an angelic touch to this year's holiday.
Angel Group Costumes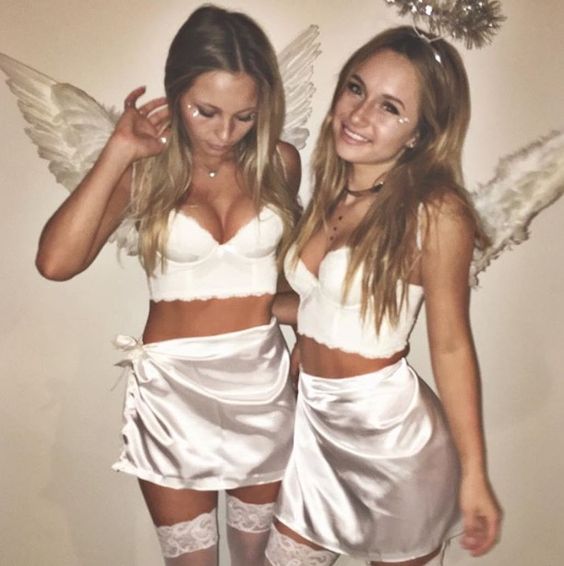 via pinterest
Coffee Filter Angel Wings

Angel Wings Bracers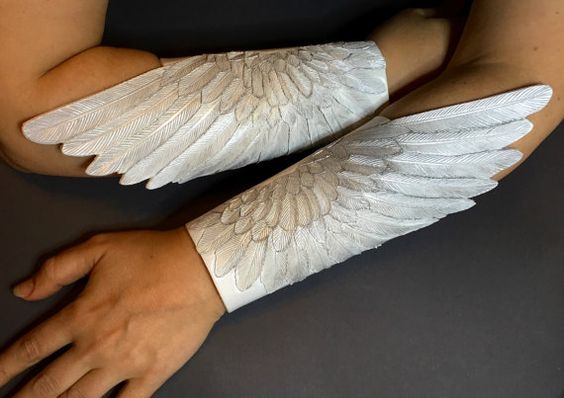 via etsy
Angel Halo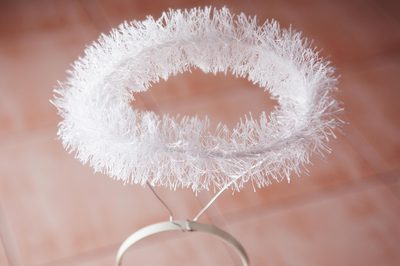 via ehow
Easy DIY Angel Wings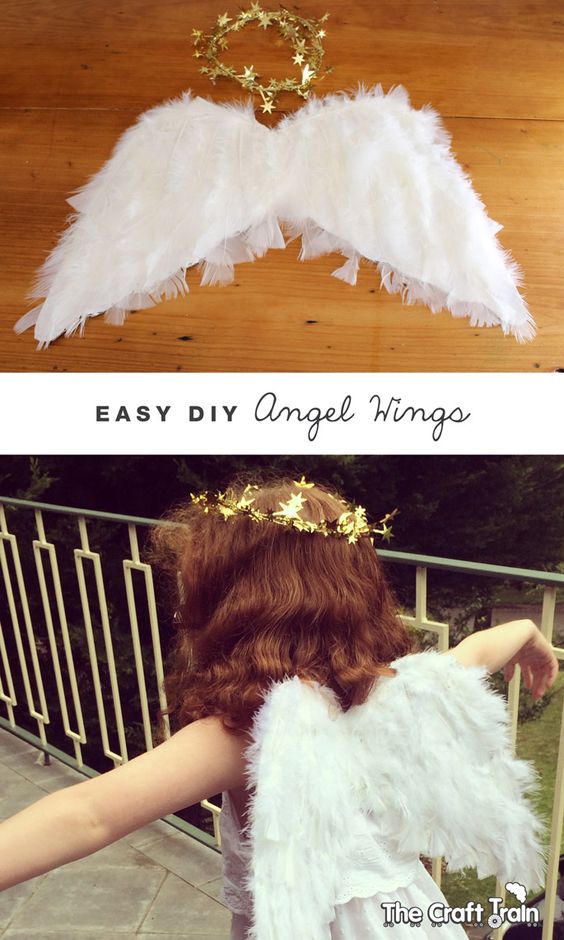 via thecrafttrain
Easy Last Minute Angel Wings Made From Paper Plates

via makermama
Budget Friendly DIY Angel Wings Costume

via athriftydiva
DIY Angel Wings Using Paper and Clothes Hangers

via clobyclau
Dark Angel Costume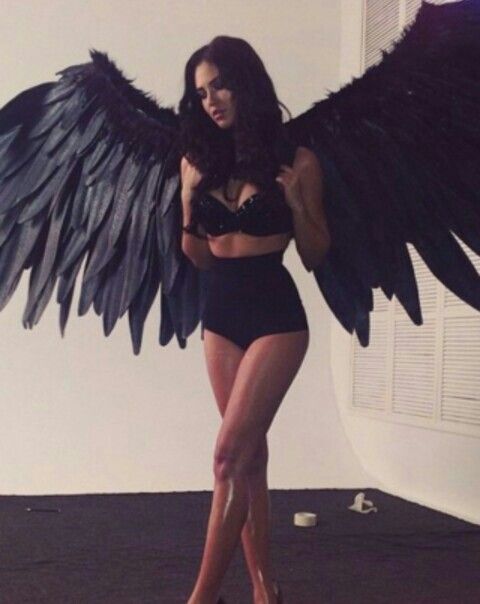 Angel and Devil Costumes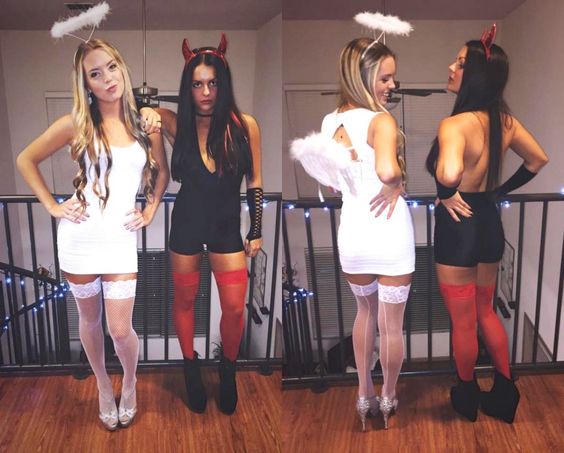 DIY No Sew Wings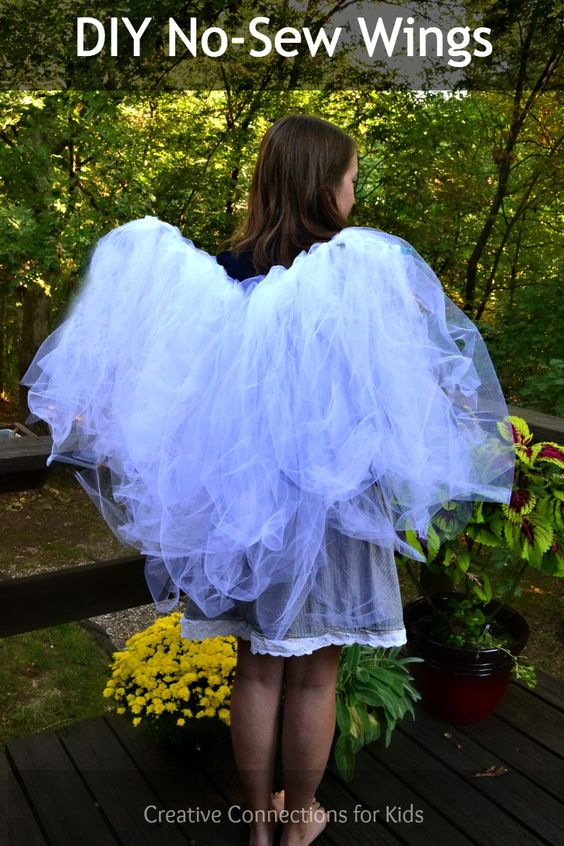 via creativeconnectionsforkids
Weeping Angel Costume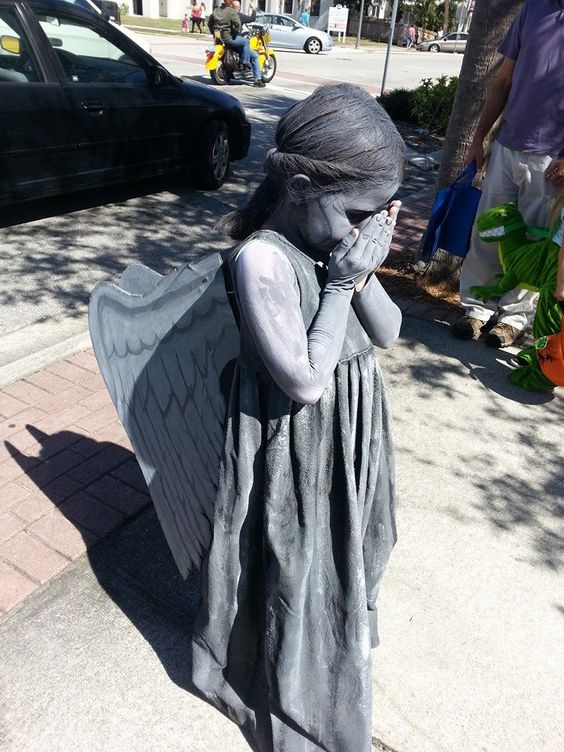 via imgur
Low Budget Wing Costume

via sglamradarource
Victoria Secret Angel Costume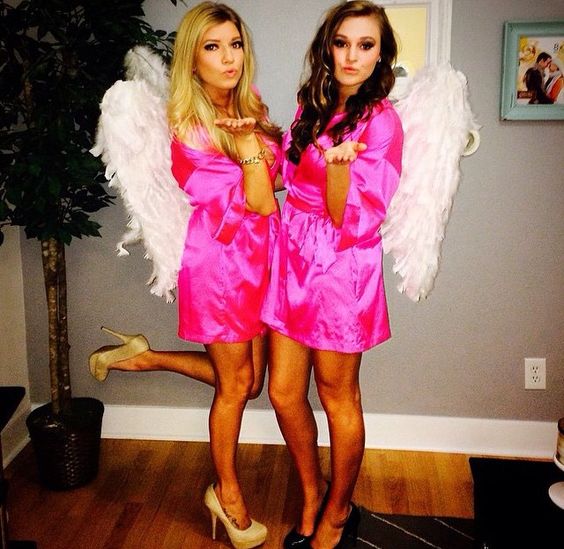 via pinterest
DIY Angel Costume with Tutorial and Pattern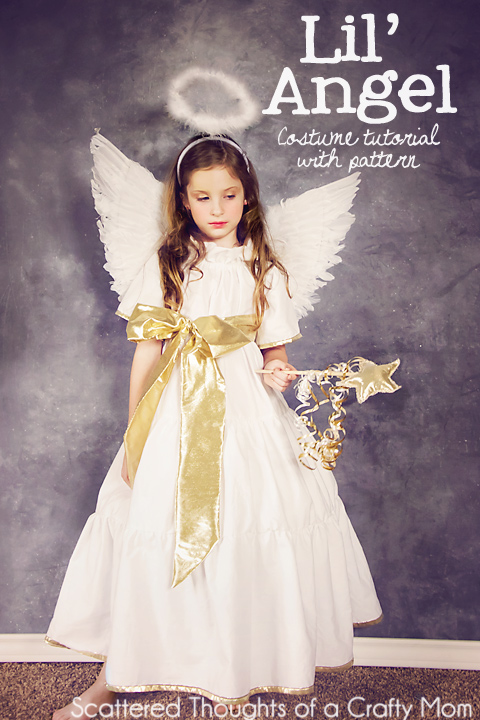 via scatteredthoughtsofacraftymom
Light-Weight Angel Wings Costume

via deviantart
Deluxe Dark Angel Costume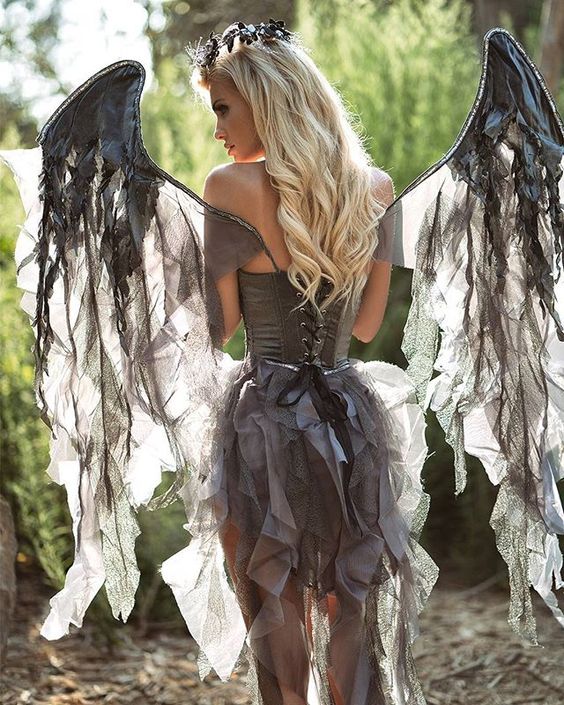 via instagram
Paper Angel Wings Costume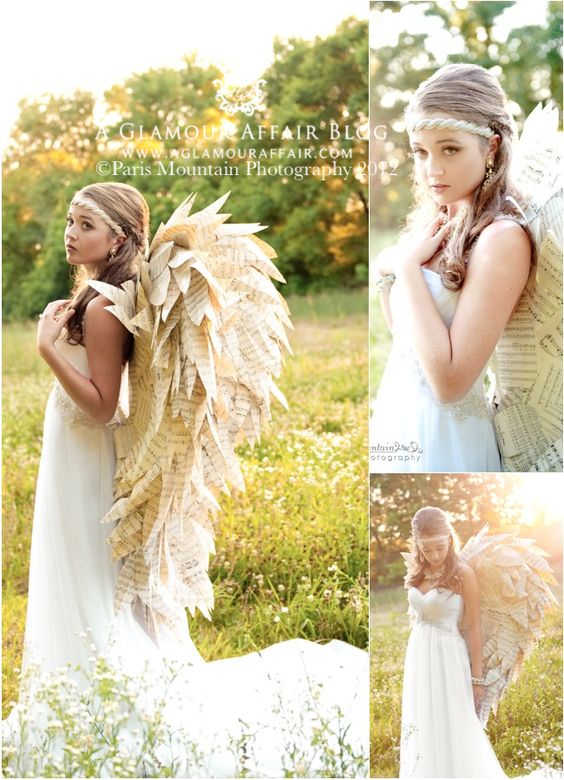 via pinterest