Some TVs are nice and stylish. They can even be a symbol of status, if you can have the luxury of displaying a large, shining flat screen that spans your whole wall.
That is, however, not always the case. Sometimes you may have a smaller TV that you only keep around for practical reasons and really doesn't fit well with the theme of your room decoration. Other times, you may simply not be proud of it, and prefer not having everyone see the offending object.
And then there are those times when you do have a TV that you need occasionally, but don't really have a place to leave it permanently, not to mention that it would be yet one more thing you or your maid service would have to clean frequently.
So you see, there are a lot of reasons why you might need to keep your TV hidden or in storage. And the good news is that there are several ways to do it too. That is, in fact, what we are talking about today. Let's look at these Stylish Ways To Hide TV that might help solve all your problems and needs.
A Series of Framed Pictures, Mounted Via Piano Hinges, Cleverly Hides The Television

If you want to hide your TV so that it doesn't throw off the design of your room you can install a screen. This screen is made from picture frames set on hinges that open and close depending on whether or not you want to watch a show. Pretty smart. via blueeggbrownnest
Hide the TV With A Vintage Map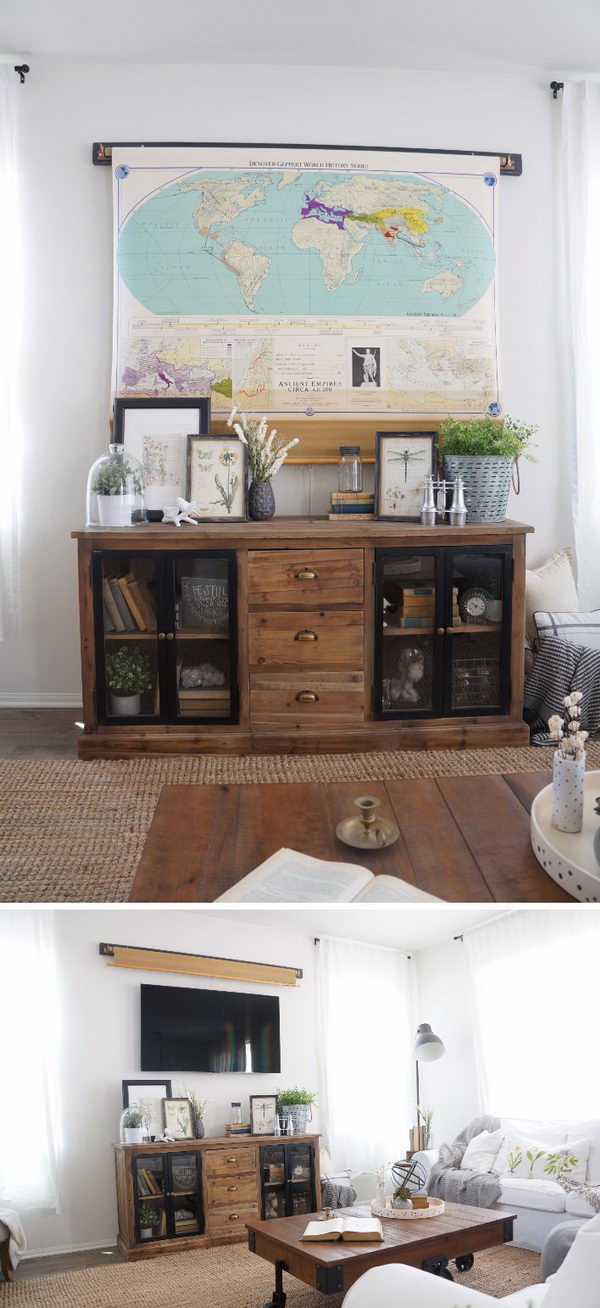 via homelovestories
DIY Flat Screen TV Cabinet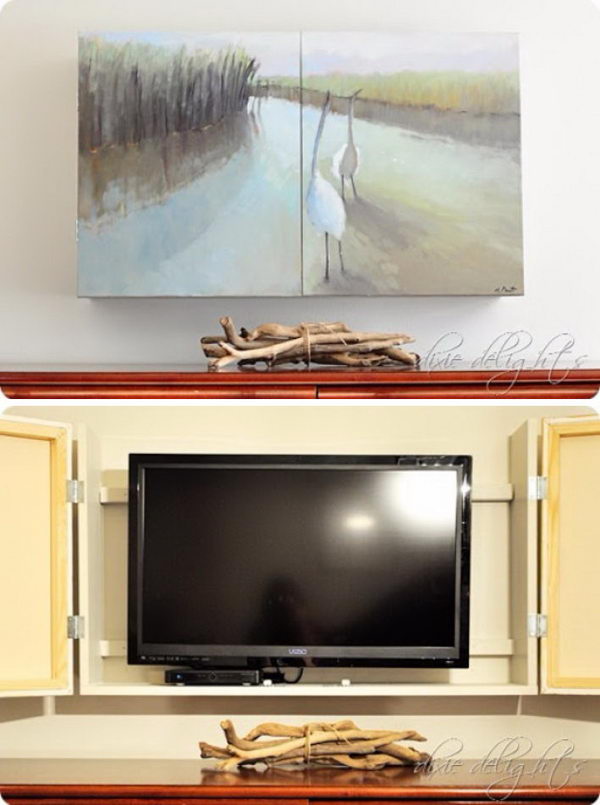 Build A Coffee Table That Hides A TV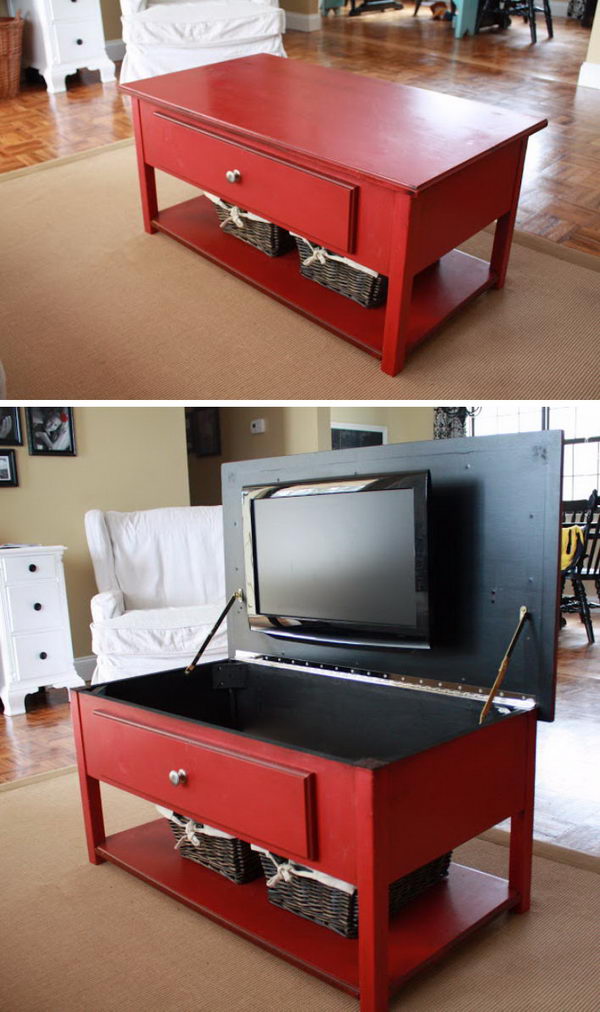 via justlaine
Install Sliding Artwork Frames In Front of The TV
via dailydecorator
Build An Easy DIY Custom Frame For A Wall Mounted TV

Build An Industrial Pipe Sliding Barn Door Television Cover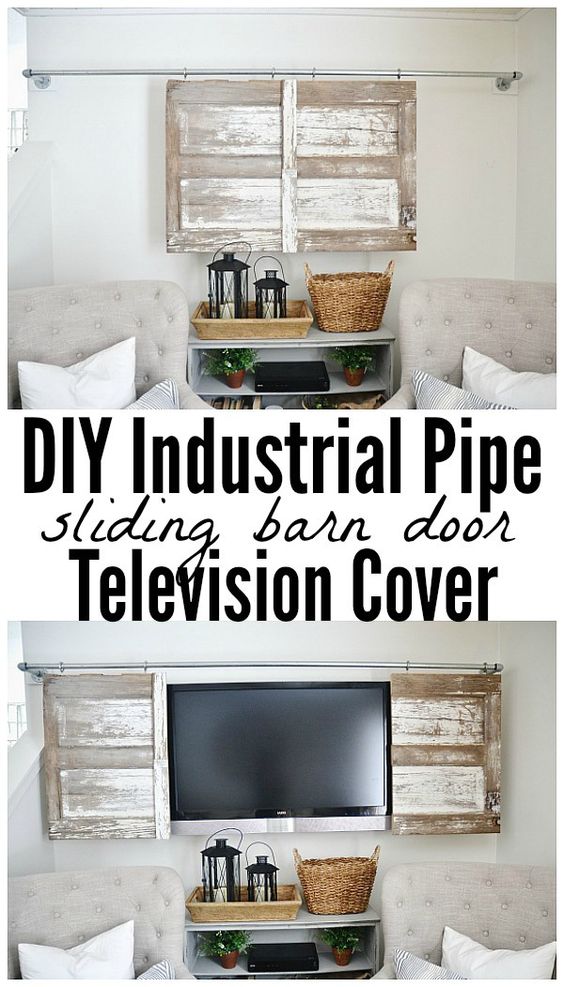 via lizmarieblog
Use A Sliding Barn Door To Hide The TV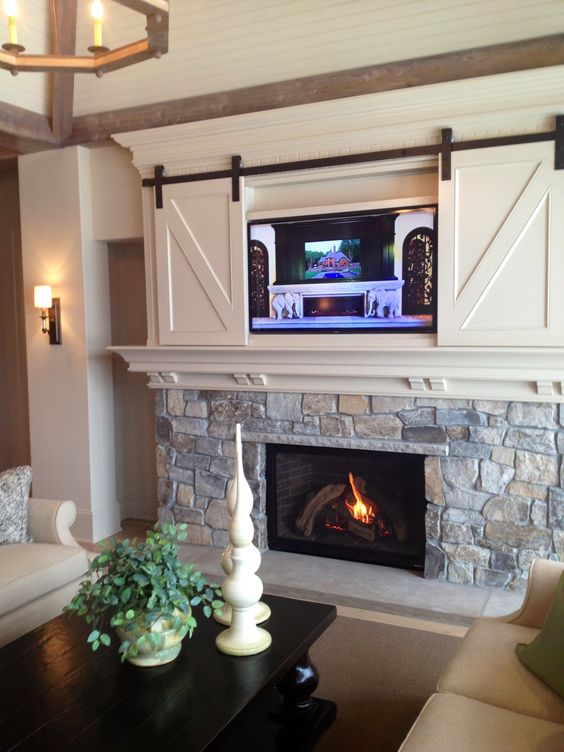 Hide TV With Sliding Barn Doors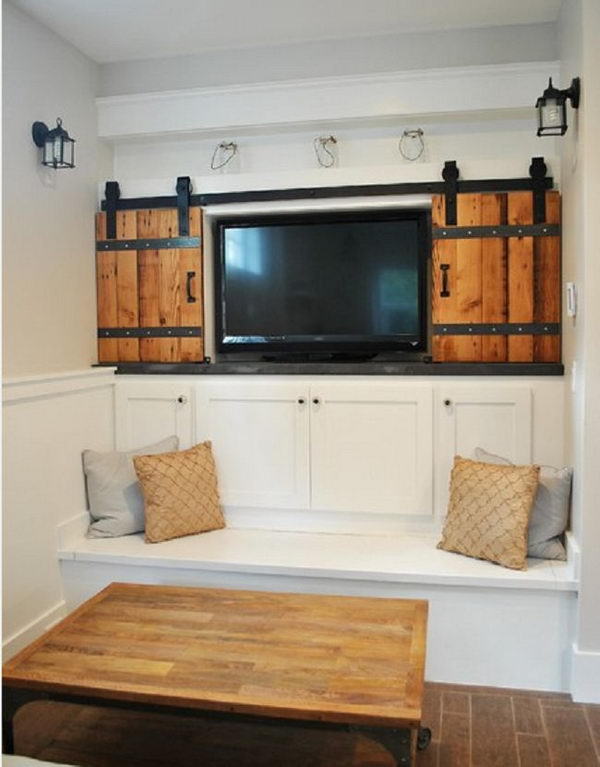 via 12thavehomes
Make A TV Lift Cabinet

via diyprojects
Install A Foldable Picture Frame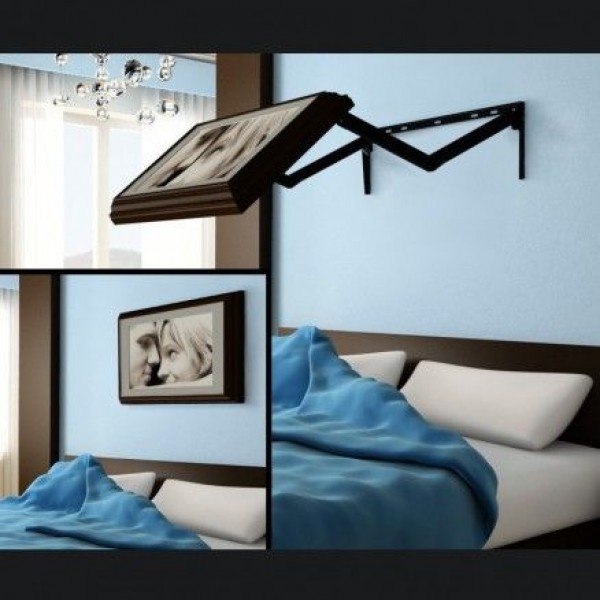 Hide The TV Inside A Mirror Cabinet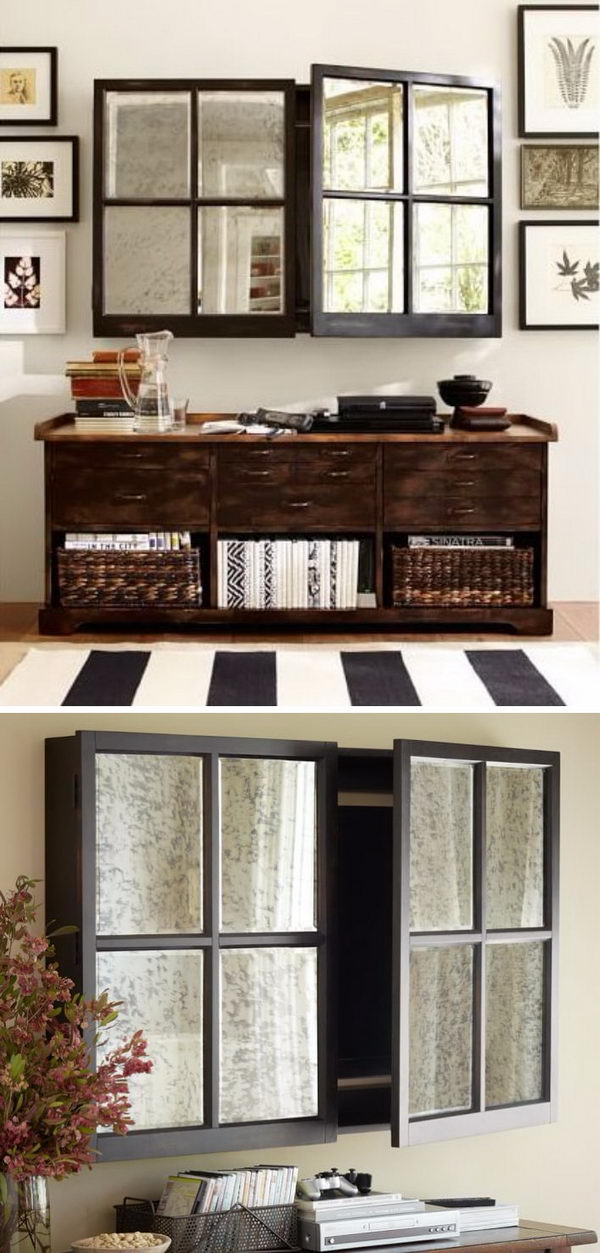 via potterybarn
Hide A TV Using Artwork Cover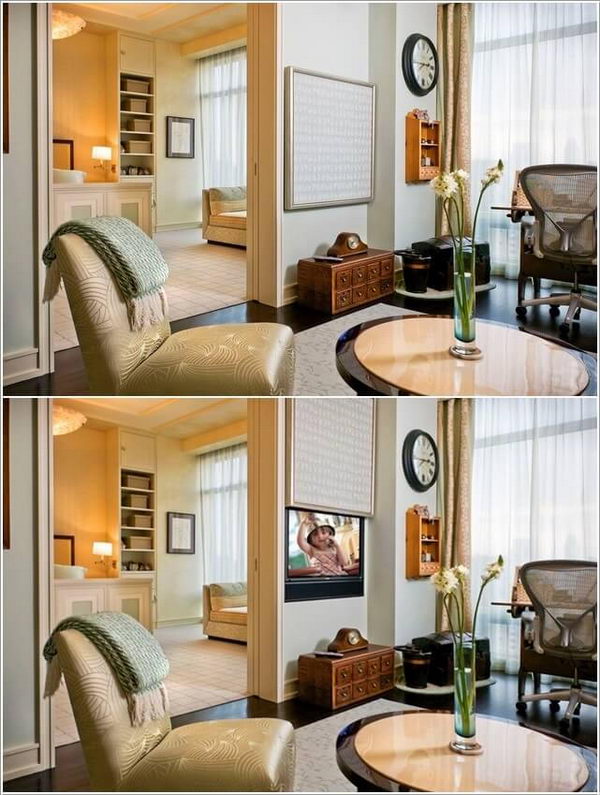 via houzz
DIY Reclaimed Pallet Wood Sliding TV Cover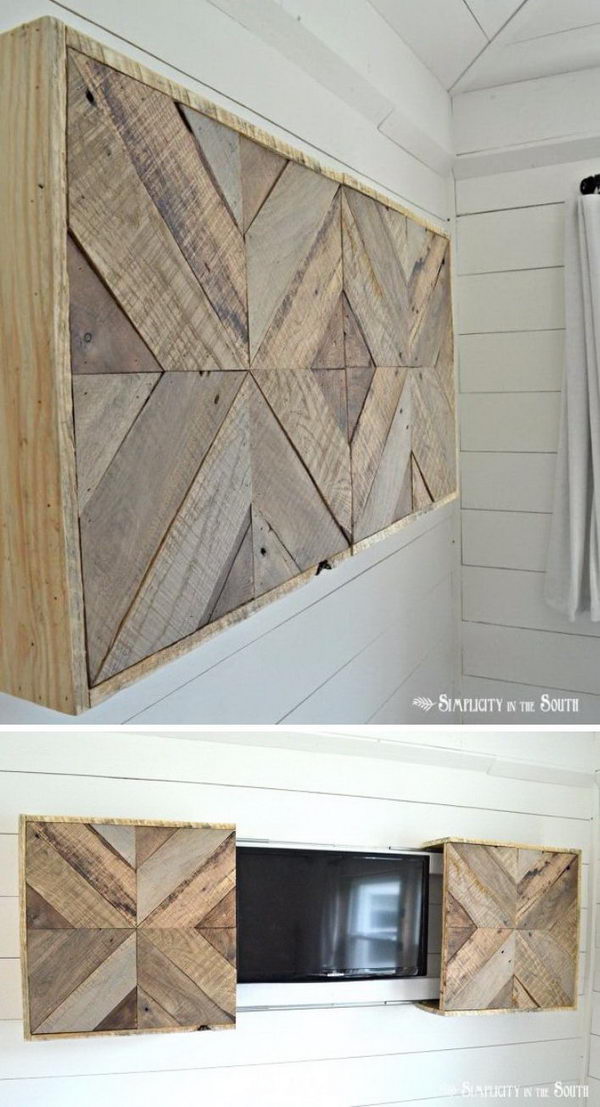 Sliding Barn Door Hide your TV And Add Tons Of Storage

via shanty-2-chic