A cool wine bar is one of the important upgrades for our home decor. There is nothing better than enjoying a cocktail, a jar of beer or a glass of wine at home after a long day of work, especially when the hot summer time is coming.
Building a wine bar for homes or gardens is a natural choice for people who collect and enjoy fine wines. A DIY bar allows us to custom it to our space, our taste and our needs. Most important is that it can also save us much money.
We can build a DIY bar by using recycled pieces or furniture such as a bookshelf, pallets, an old dresser and so on. We'll just need some basic carpentry skills, but even a simple design can look great. Here we have a fabulous collection of creative DIY wine bar ideas and projects for you.
DIY Classy Wine Bar from an Old Bookshelf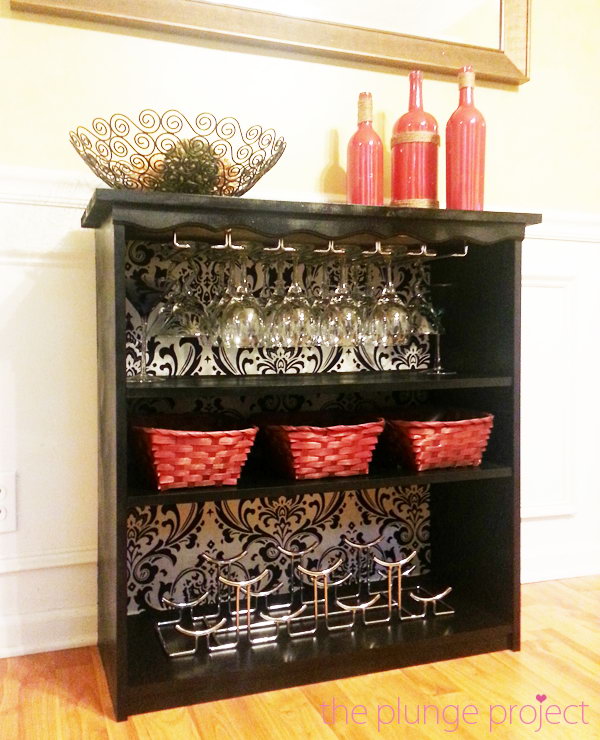 DIY Wine Bar from Old Furniture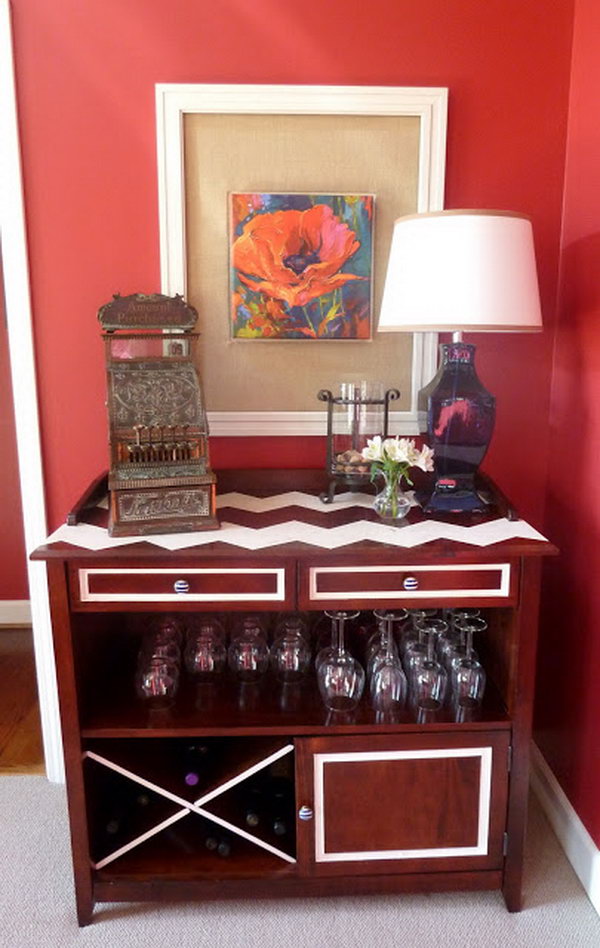 DIY Dresser Wine Bar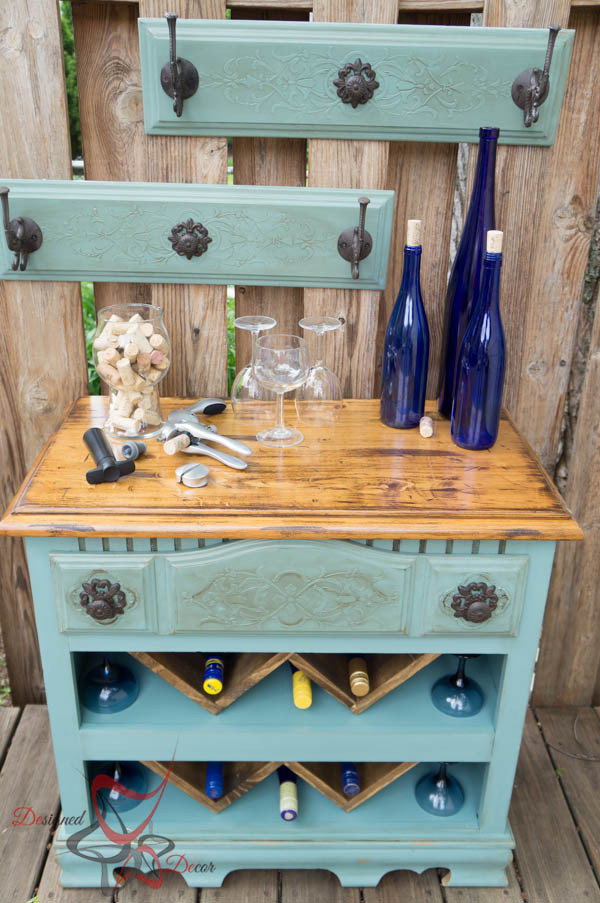 DIY Barrel Mini Bar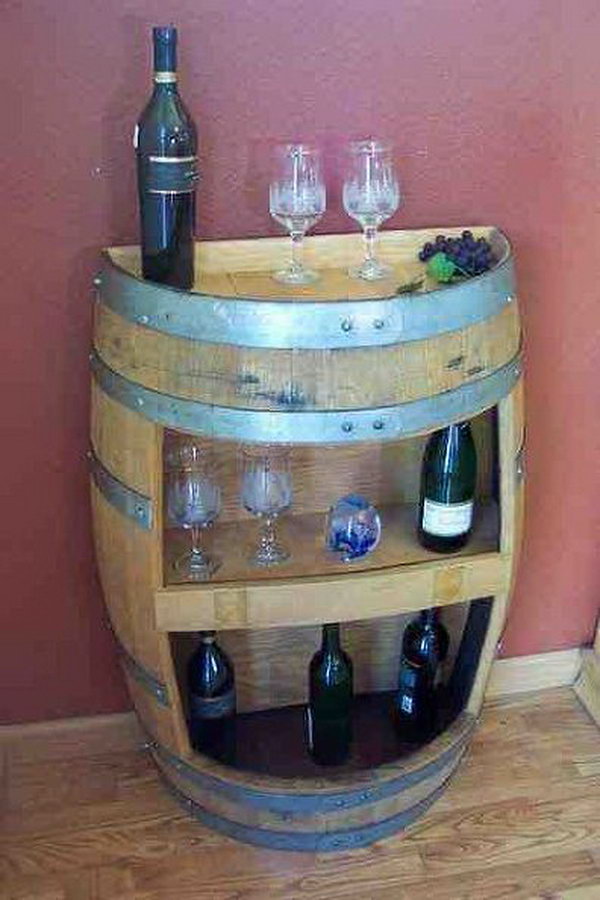 DIY Modern Piano Wine Bar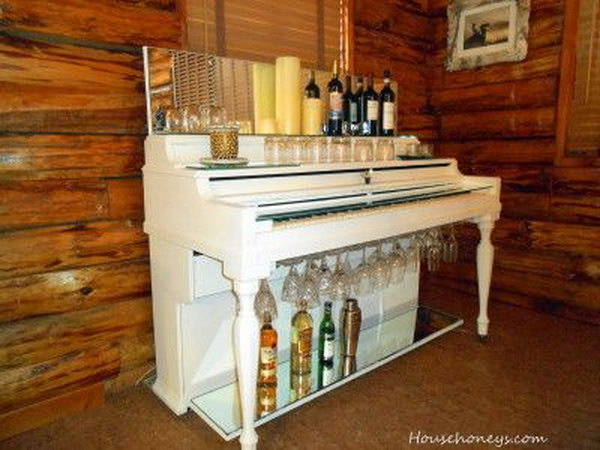 DIY Wine Bar Cart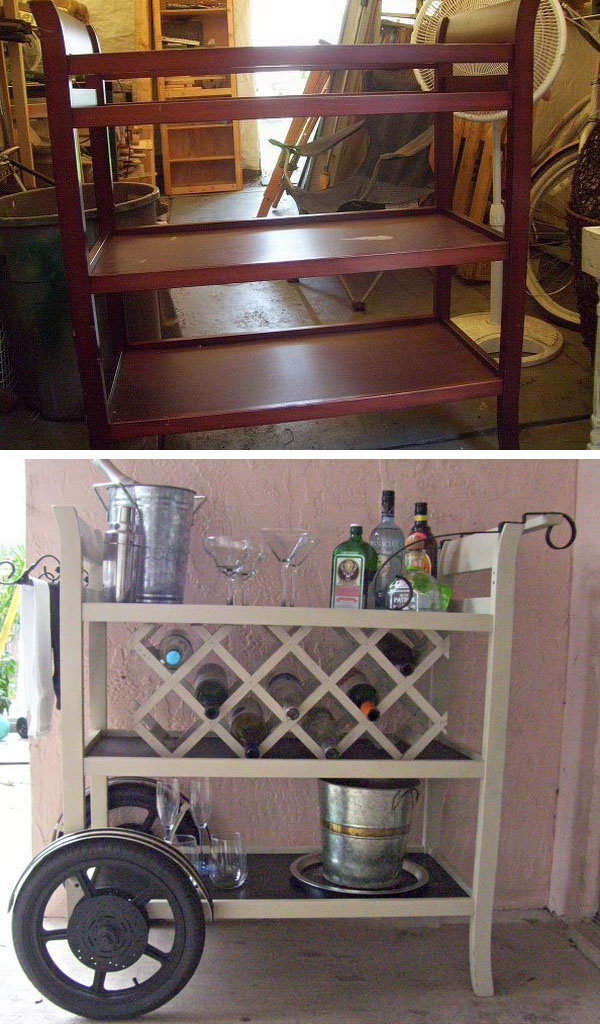 Unfinished Storage Cabinet Turned into a Wine Bar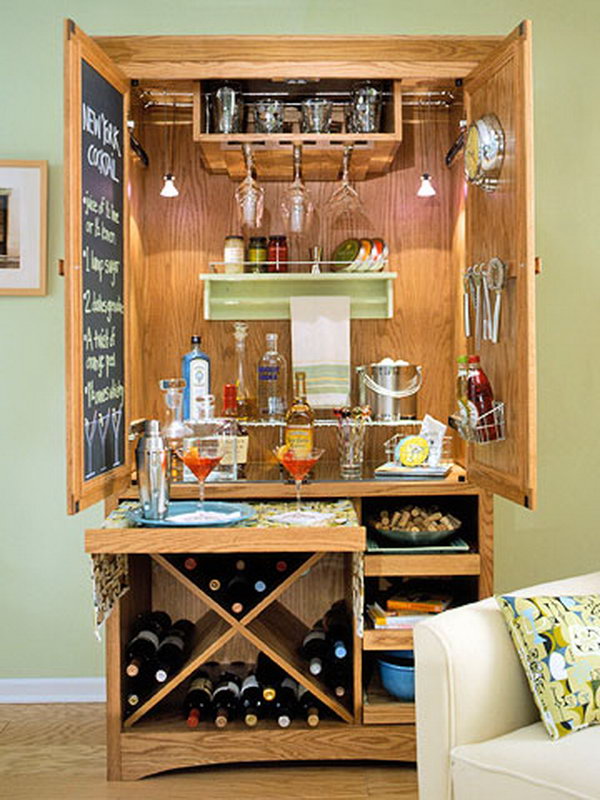 DIY Pipe Bar Cart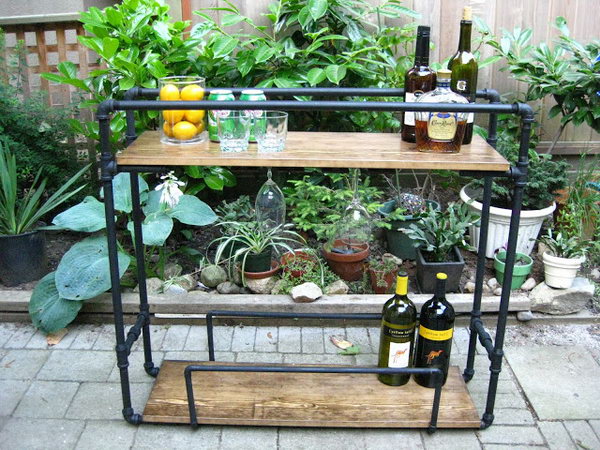 DIY Wine Bar from Old Cabinet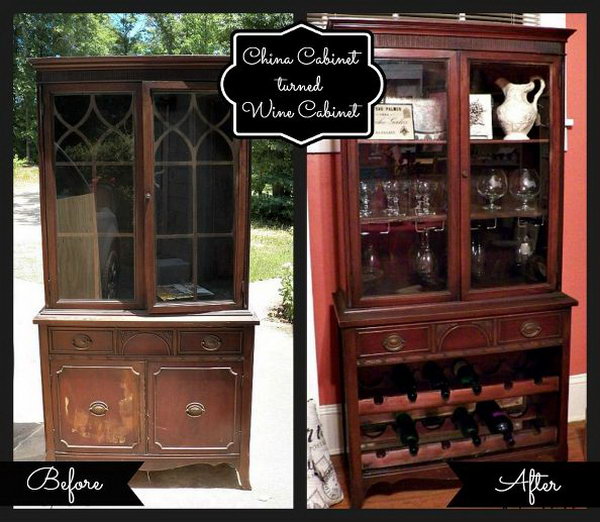 Rustic Wood Wine Bars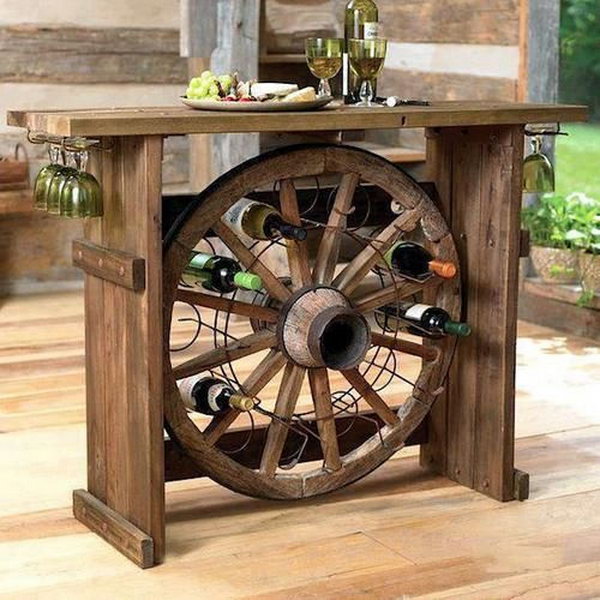 DIY Fold-Down Wine Bar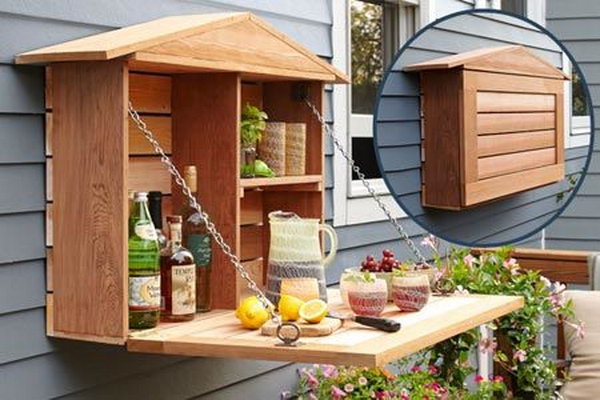 Mini Bar from Old TV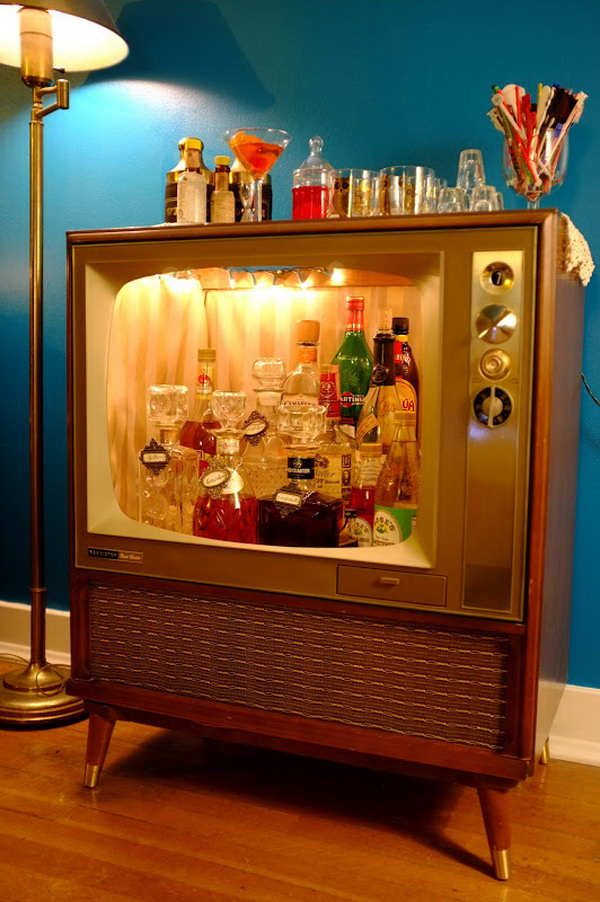 DIY Wooden Pallet Bar
DIY Outdoor Wine Bar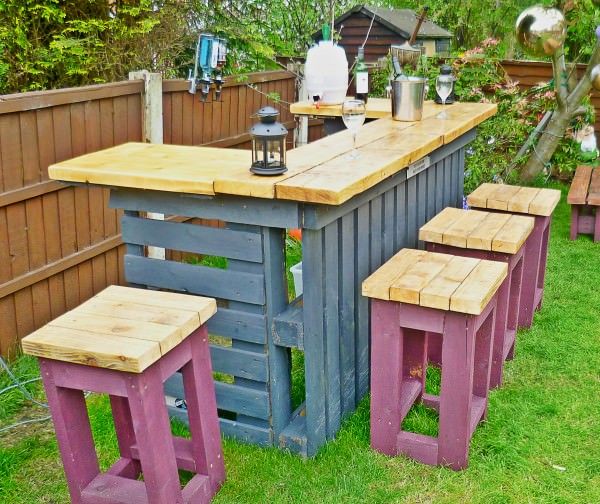 DIY Barrel Wine Bar