You should never underestimate a good piece of used furniture, much less if we're talking about drawers.
It is easy to think that drawers only serve their original purpose, but you can truthfully reuse them in many ways, both whole or taken apart.
One possibility, for instance, is to repaint these drawers and change the pulls to create a new organization system in an open cabinet. Another option could be to take the wood apart and apply it to a new project. You can even save the knobs and pulls, which may come in handy in a future project.
A drawer isn't just a drawer – is a divider, a box and many other things. So unless they are literally falling apart, you should never throw your old drawers out.
If the arguments above didn't convince you, the following gallery will surely show you why it is important to keep your drawers. Please have a look at these DIY Furniture Ideas Using Old Drawers.
Salvaged Drawers Modular Bookcase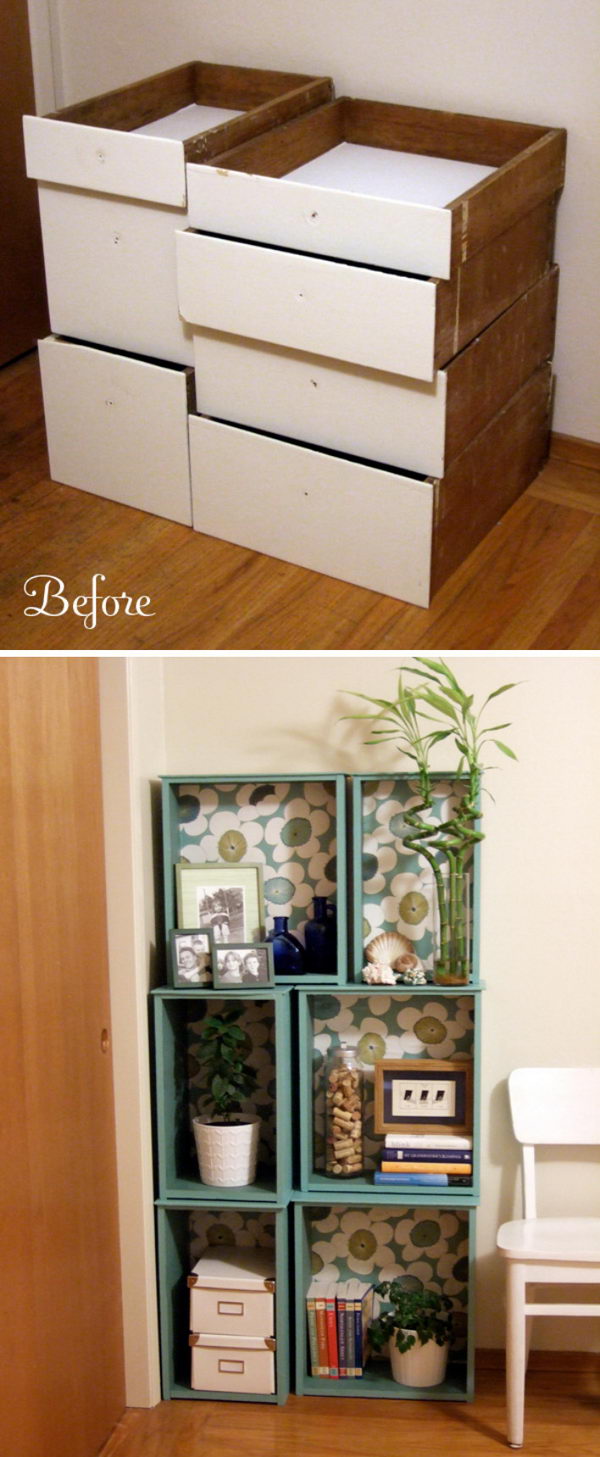 via Crafty Nest
DIY Old Drawer Doll House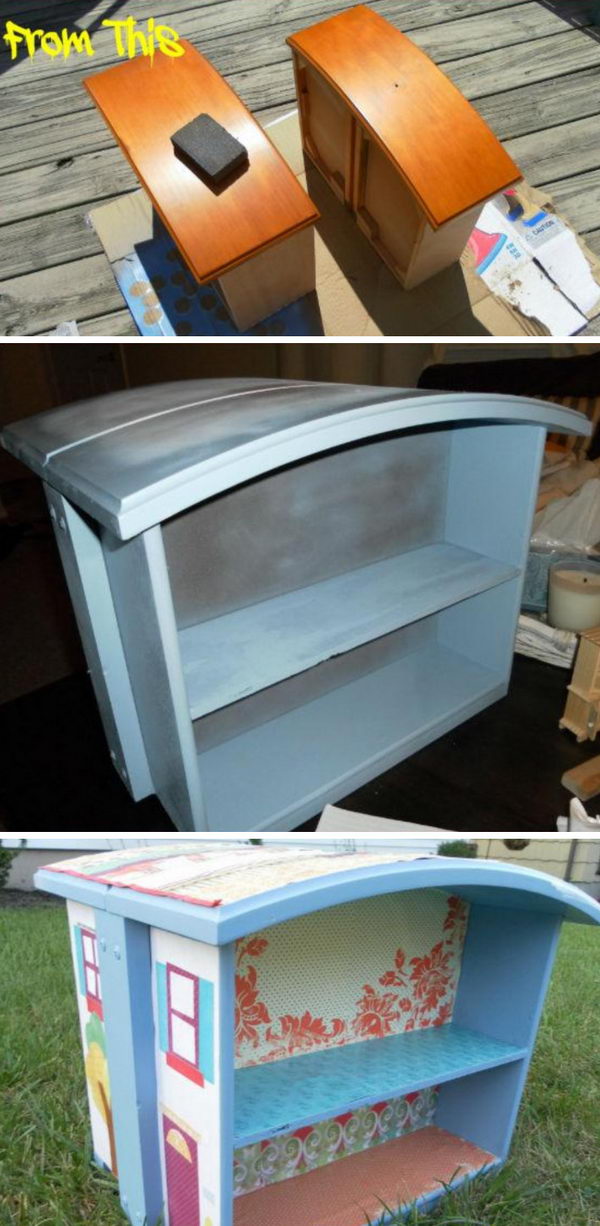 via Semi Proper
DIY Drawer Ladder Shelf Organizer

via Houseologie
DIY Upcycled Drawer Side Tables

via Hometalk
DIY Old Drawer Cat Climbing Bed Condo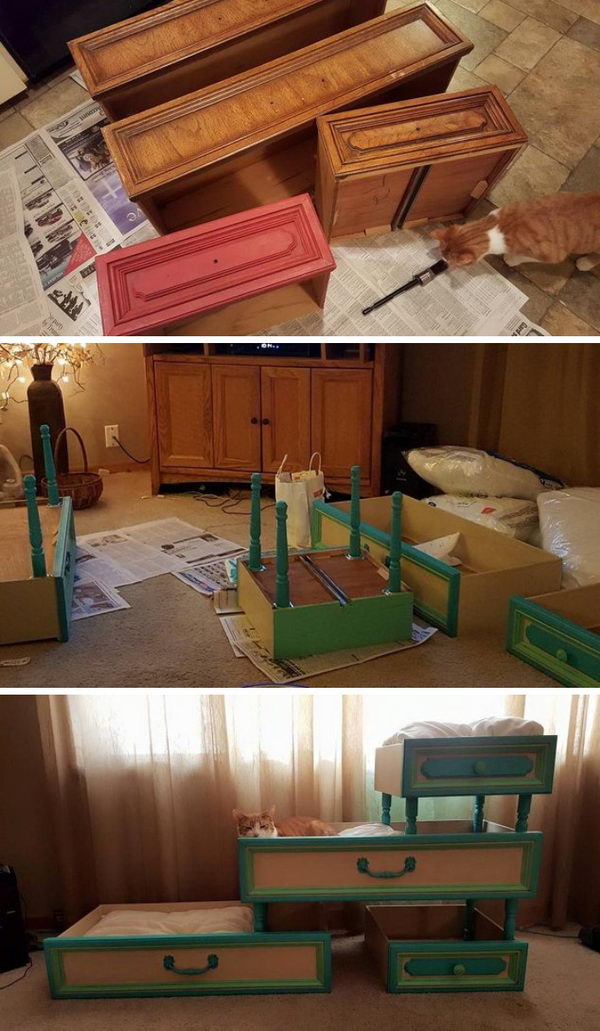 via Home Talk
DIY Old Drawer Mini Bookcase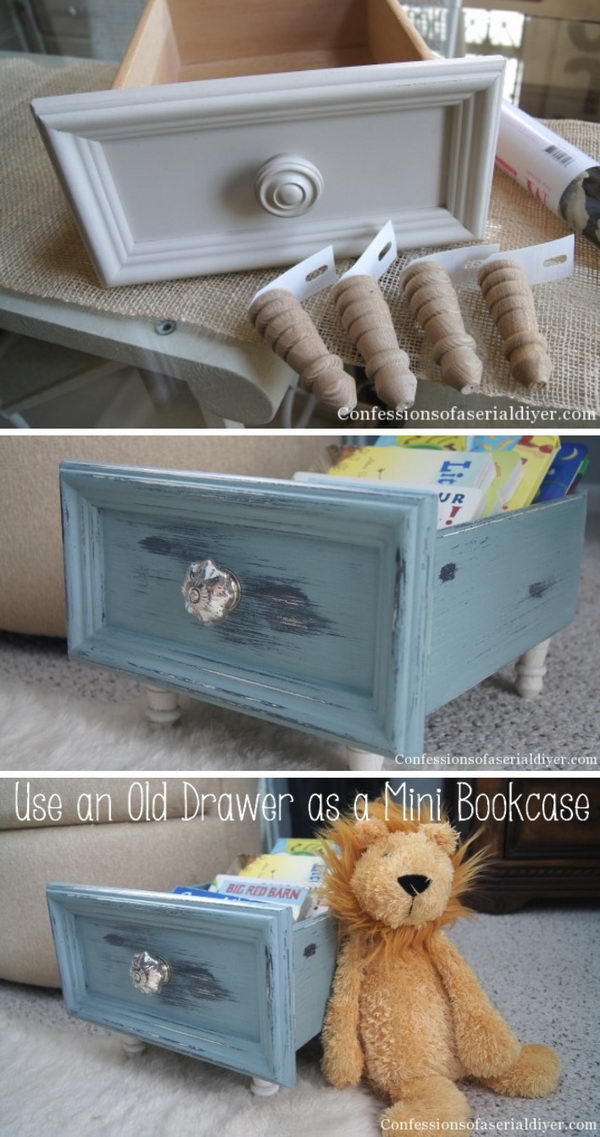 via Confessions of A Serial DIYer
DIY Dresser Drawer PET BED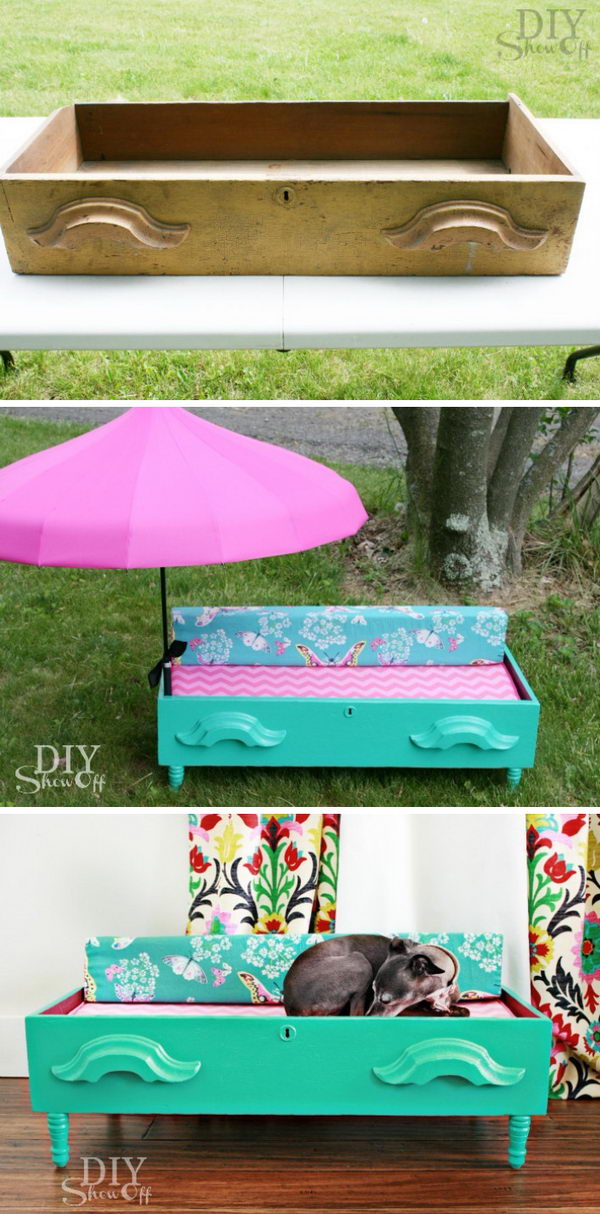 via DIY Show Off
DIY Repurposed Drawers Bookcase

DIY Repurposed Drawer Storage Box

via Two it Yourself
DIY Old Drawer Shelf

via Remodelaholic
DIY Dresser Drawer Bathroom Shelf

via Confessions of a Serial DIYer
DIY Recycled Drawer Sadwich Station

via Curbly
Under The Bed Storage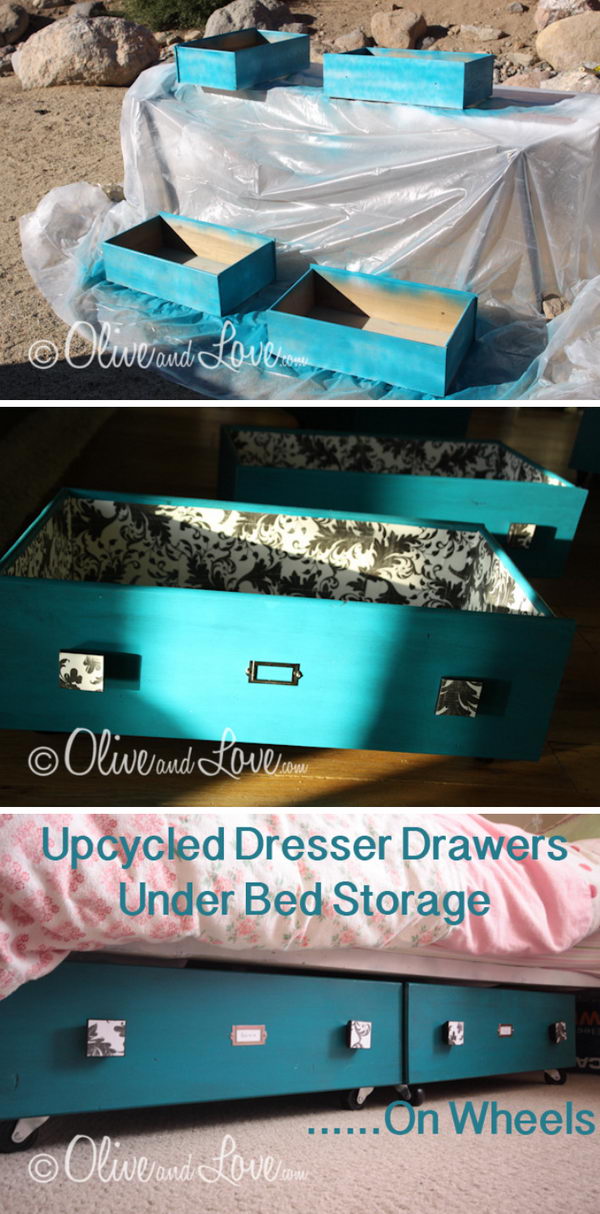 via Olive and Love
DIY Old Drawer Ottoman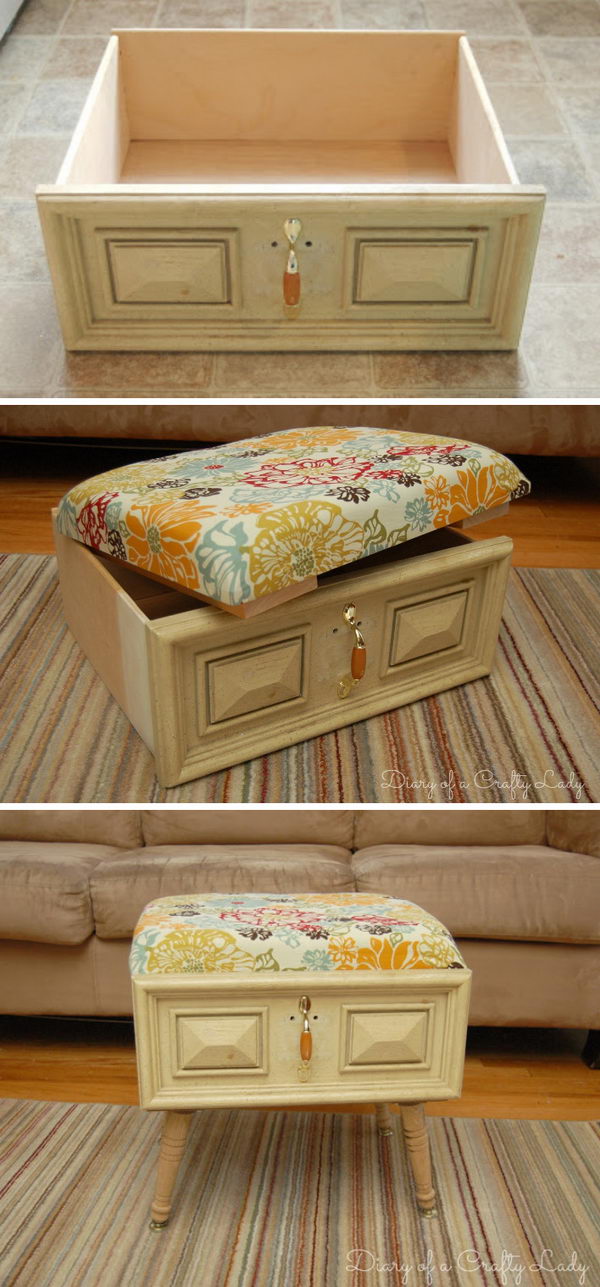 DIY Dresser Drawer Drink Station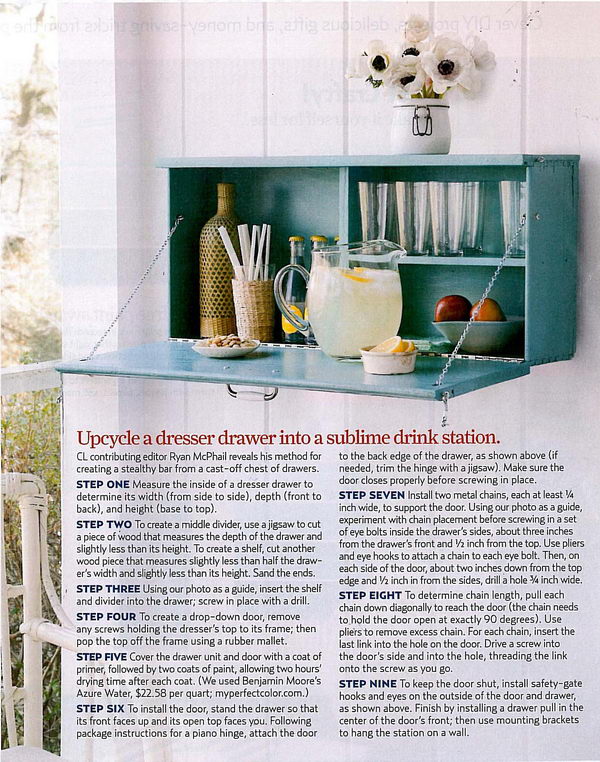 via Mari DiChiara