Crochet rosettes look honestly adorable the whole year, but they become quite special at Christmas time, as they add an extra cozy and decorative element to anything you apply them to.
Making crochet rosettes, even the Poinsettia kind, isn't very difficult, so you can easily create a big batch of them in different colors and use them for different purposes.
These rosettes can serve as tree ornaments, pillow decorations, hair accessories or lapel pins, but you can also even use them to top your Christmas gifts in the place of a bow.
As for the Poinsettia rosette style, it is true that there is only one shape available, but you can play with color and knitting patterns to make each piece truly your own.
So if you'd like to pick up your crochet needles and craft some Poinsettia rosettes this Christmas, we guarantee you won't be short on ideas or inspiration. In fact, you can start by looking at these Crochet Poinsettia Christmas Flower Ideas right here.
Christmas Crochet Poinsettia Flower Free Pattern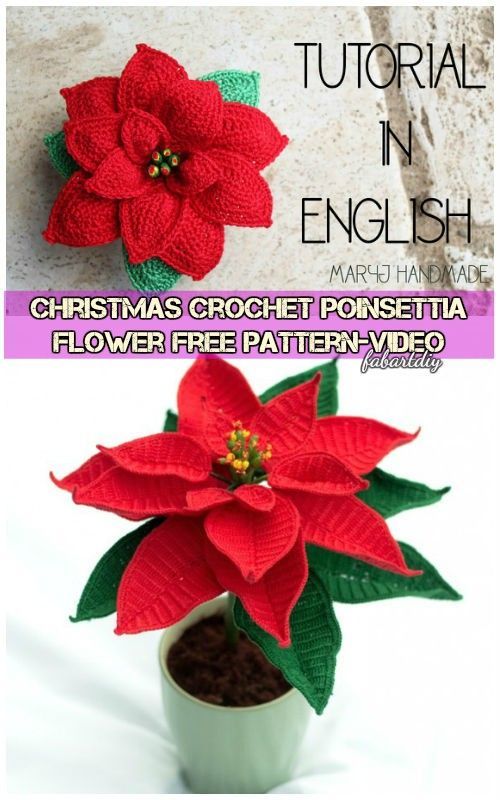 via fabartdiy
Crochet Poinsettia Christmas Flower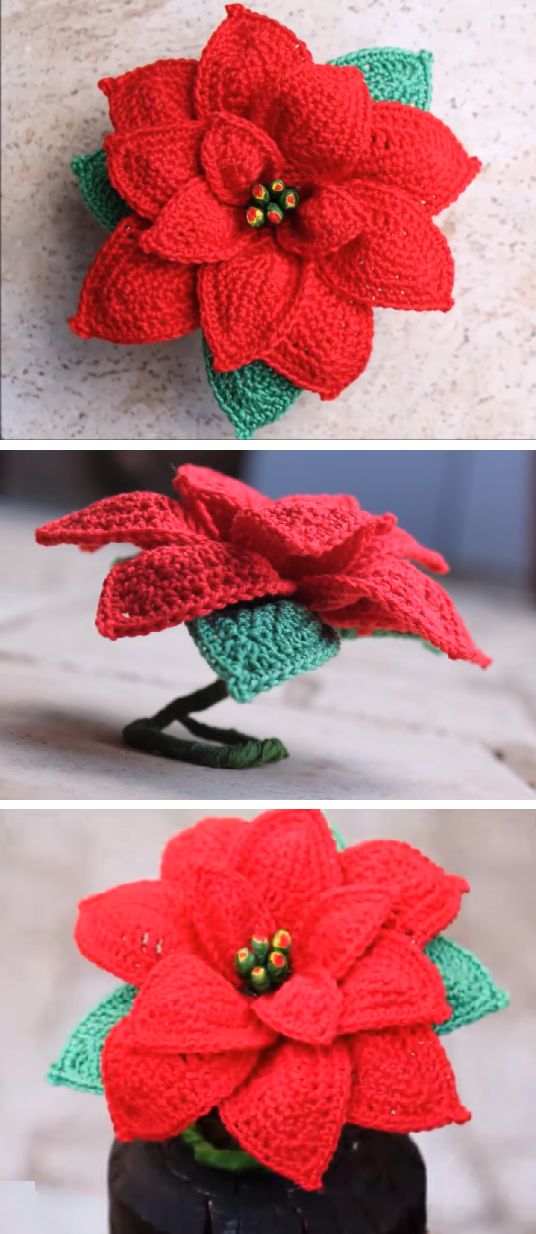 via design-birdy
Poinsettia Applique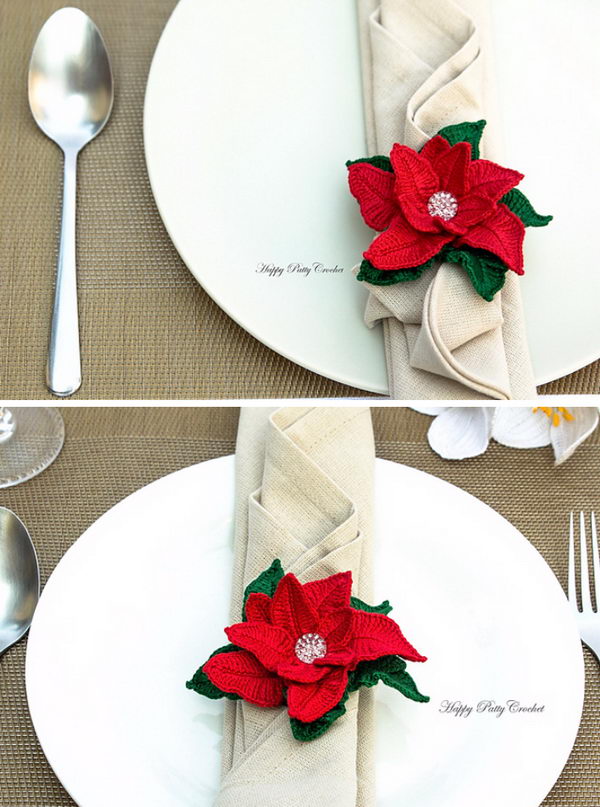 Poinsettia

via Planet June and MaryJ Handmade
Crochet Poinsettia Motif

Christmas Star Poinsettia Pot Holder

via She Garn Studio and Crochet Pot Holder Hotpad Free Patterns
Poinsettia Scarf

via Crochet Kim
Poinsettia Casserole Cover and Potholder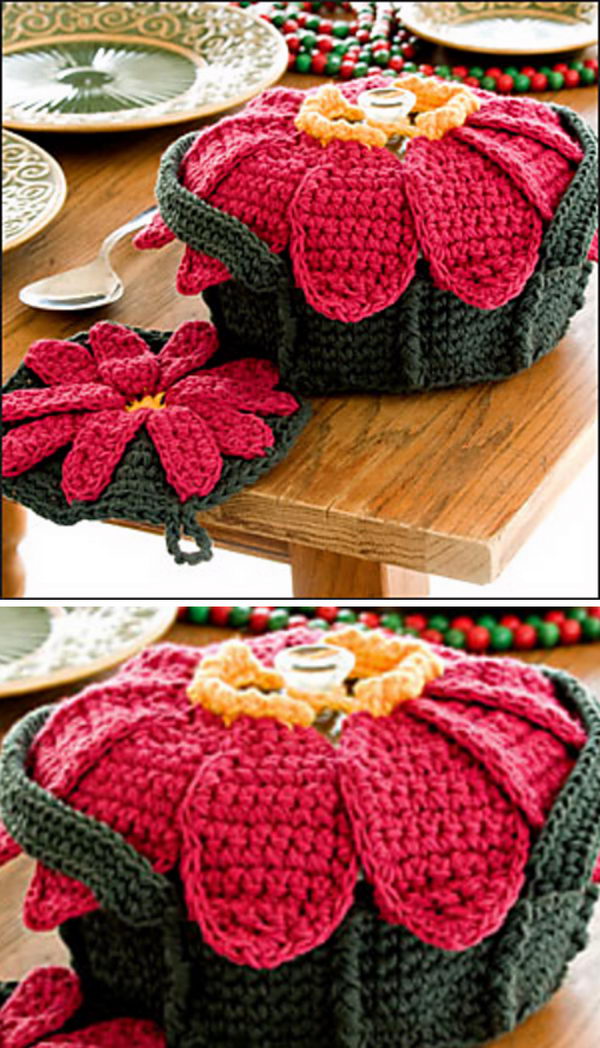 Crochet Poinsettia Flower Hot Pad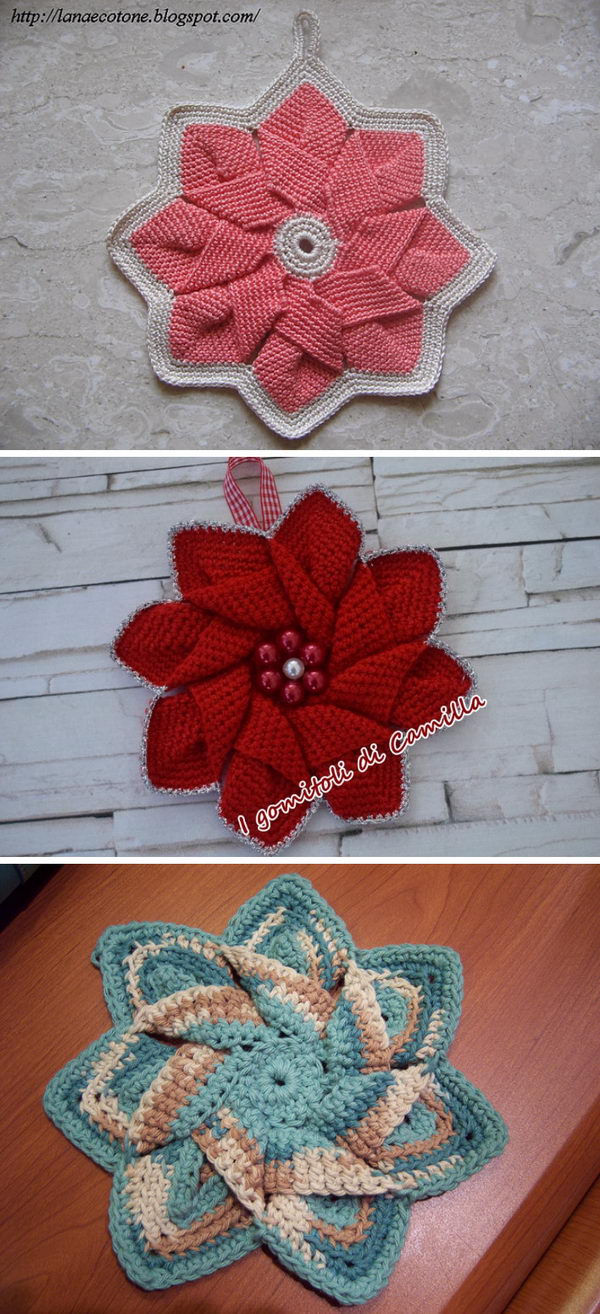 via mamakayme, Pianetadonna and Free Craft Unlimited
3D Poinsettia Flower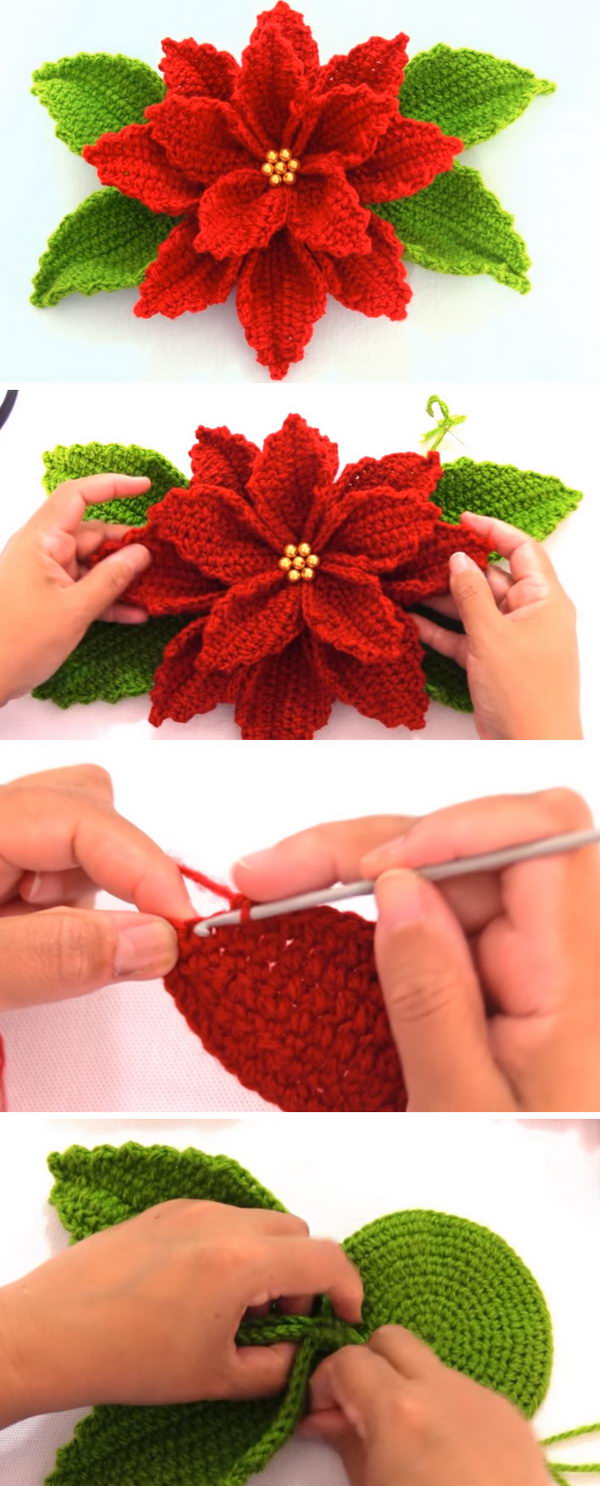 Poinsettia Gift Wrap Topper

via DROPS design
CD Poinsettia Flower Napkin Holder
YO-YO Puff Poinsettia Drink Coasters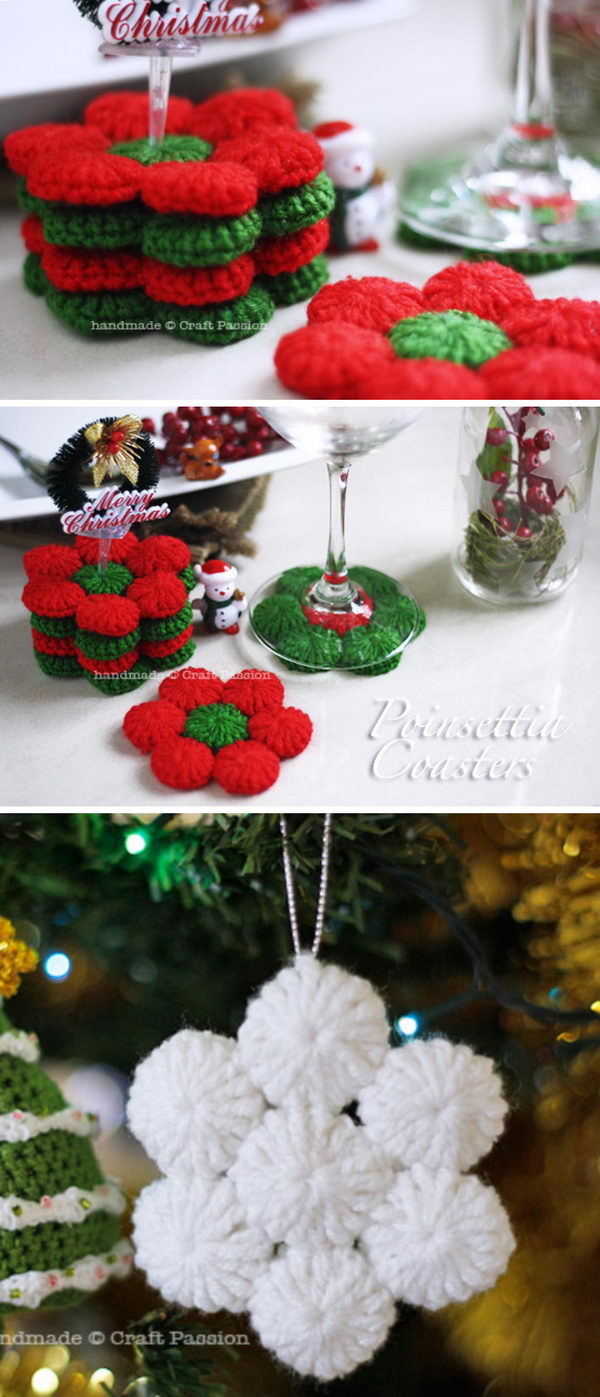 via Craft Passion
Poinsettia Throw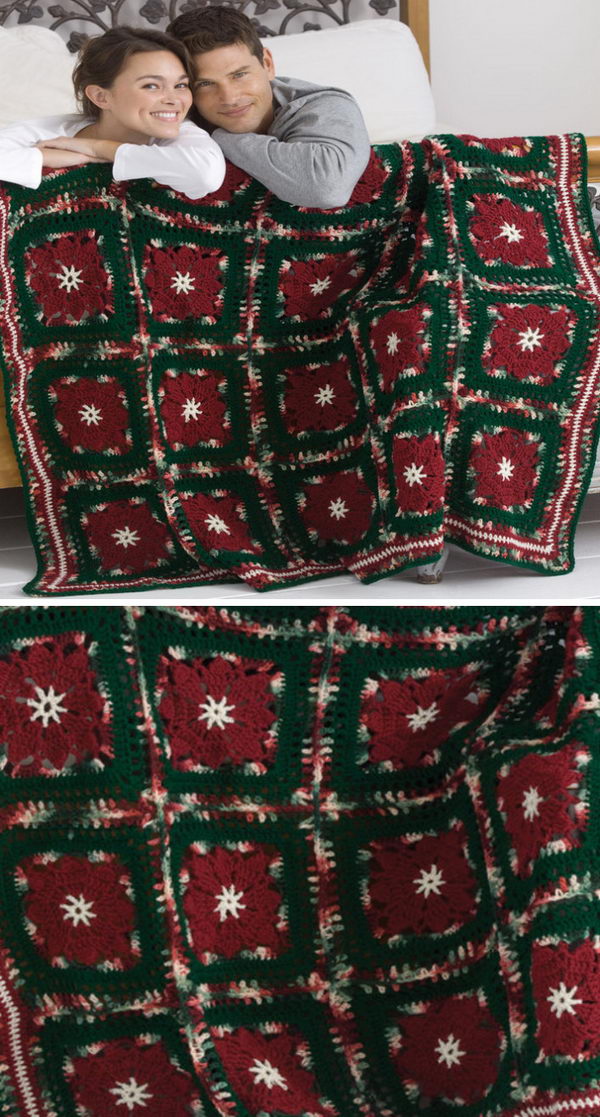 via Red Heart
Poinsettia Christmas Flower

via Squidgey and Abejitas on Ravelry
Crochet Poinsettia Flower Bouquet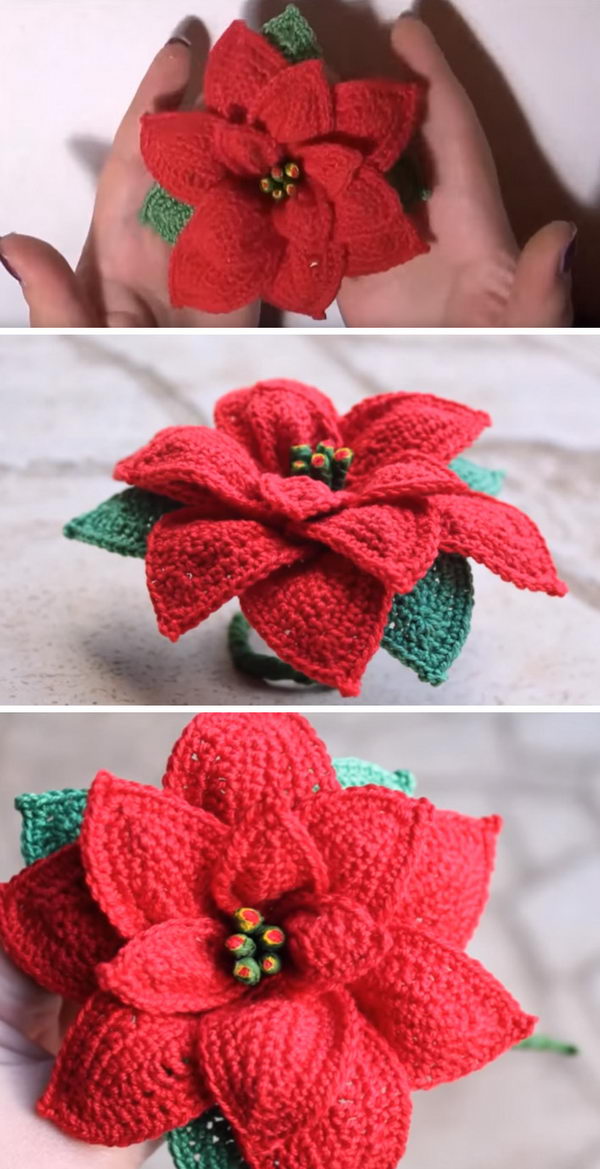 via MaryJ Handmade