For those who are avid outdoors persons or hunters, camouflage is a unique way to grab the attention of all the wedding guests and wedding party members.
Camouflage Wedding Dress offer a unique twist on the traditional wedding gown. Camo doesn't have to be informal – some designers have created elegant and feminine formal wedding gowns from camouflage fabric.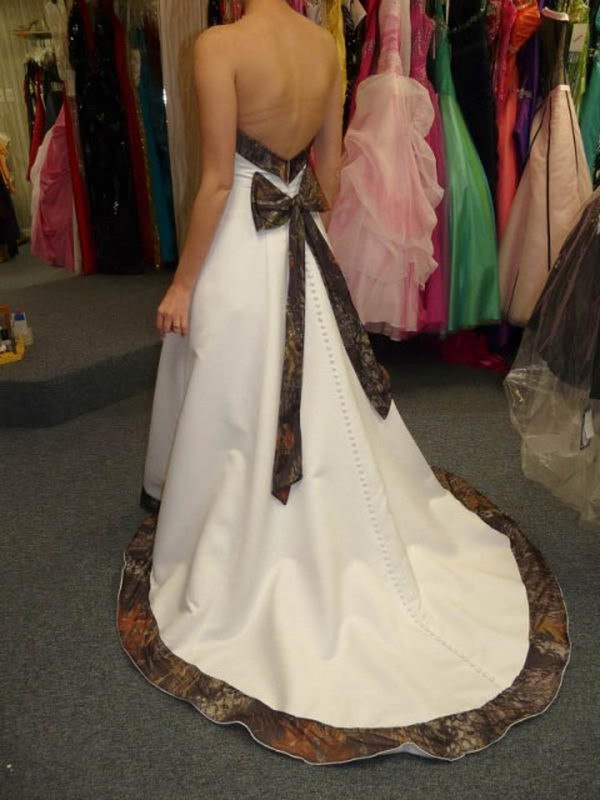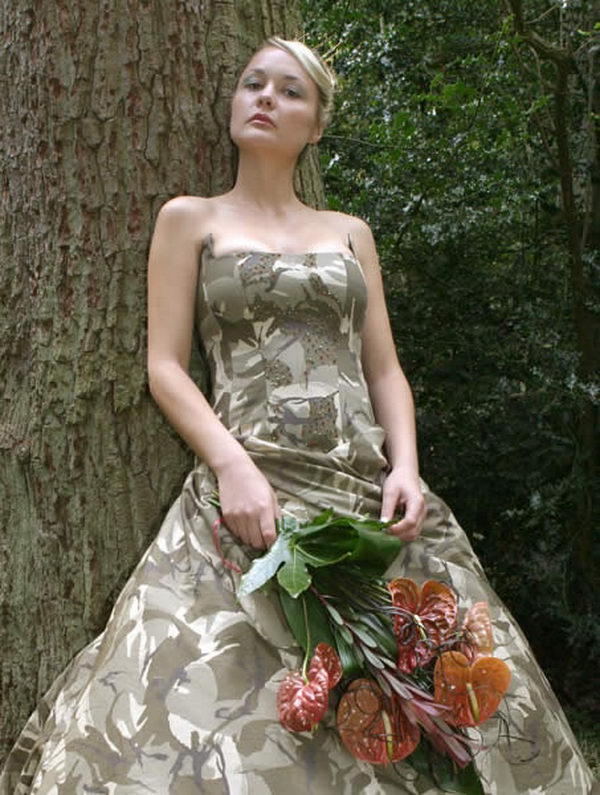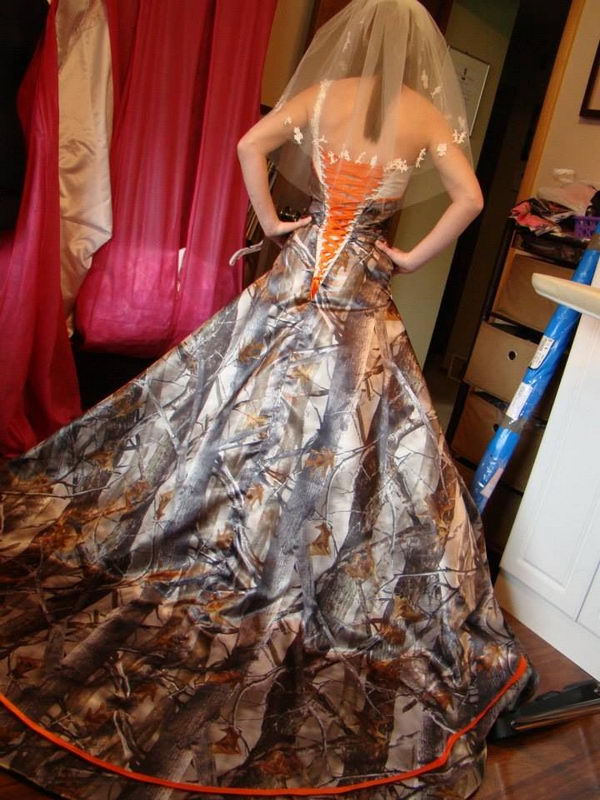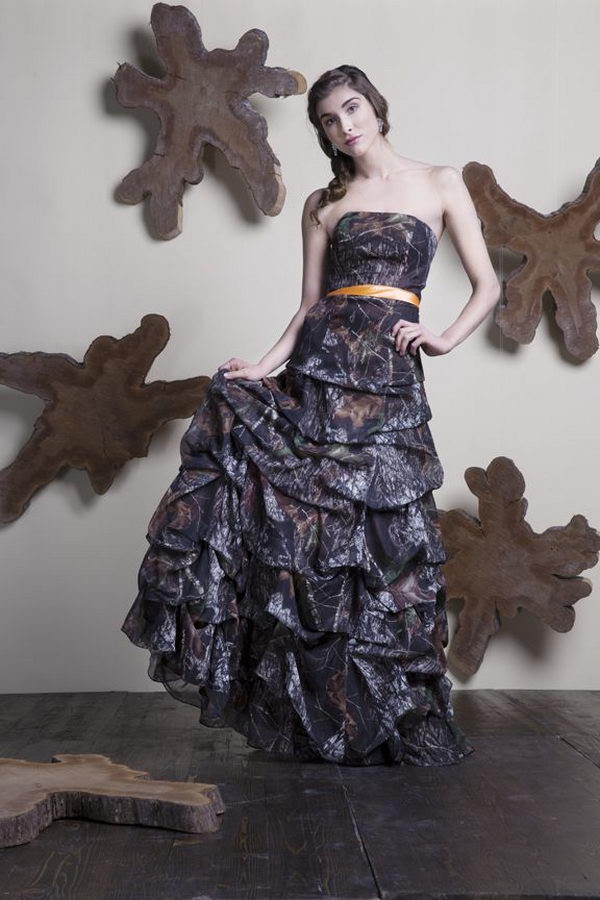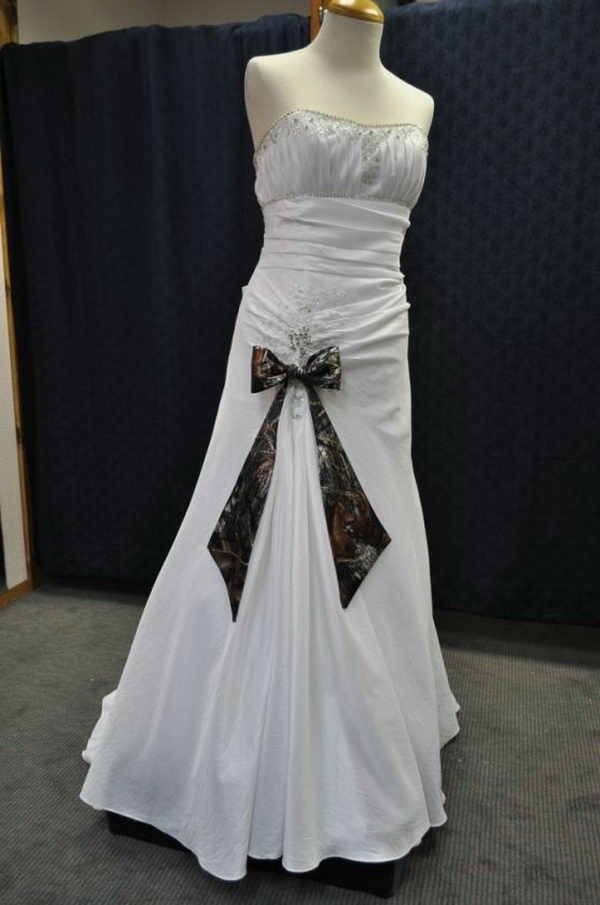 Camouflage High Heels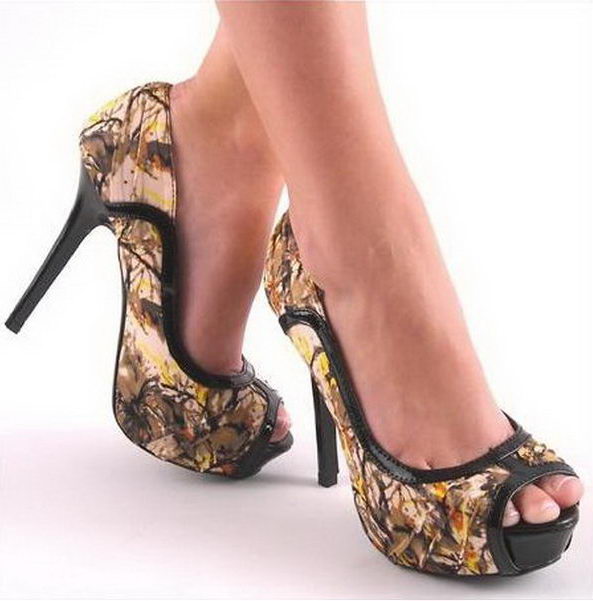 Hand painted camouflage wedding shoes
Camouflage wedding cake gives the feel of the forest and makes wedding reception so much fun not boring.
Deer Camo Wedding Cake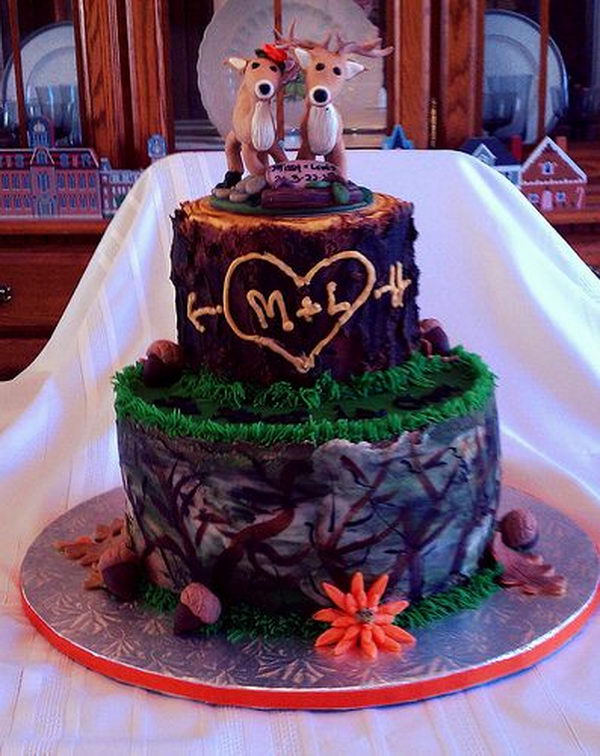 Camouflage Wedding Cake
Camouflage wedding cake with an orange flower and ribbon.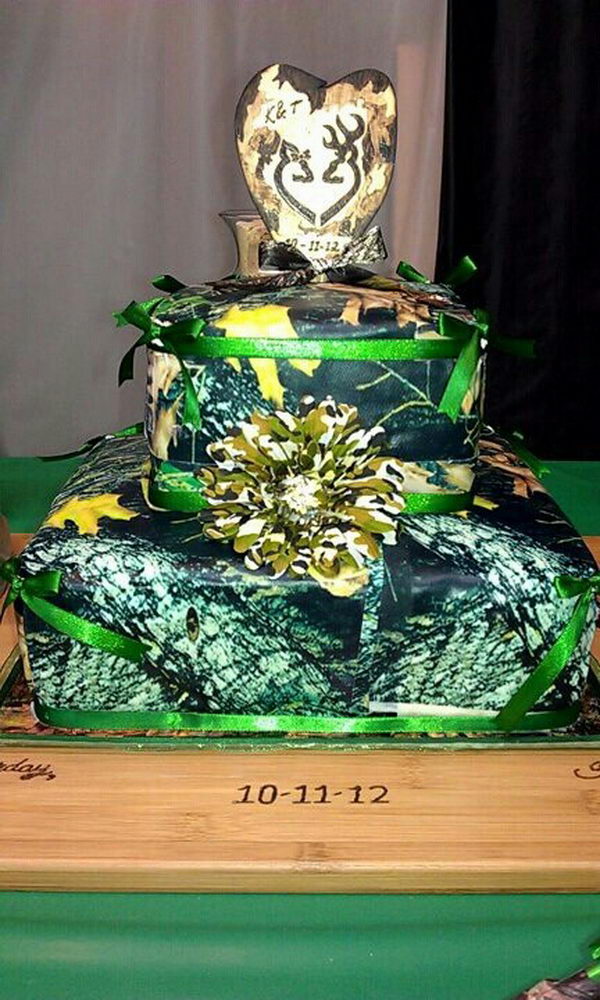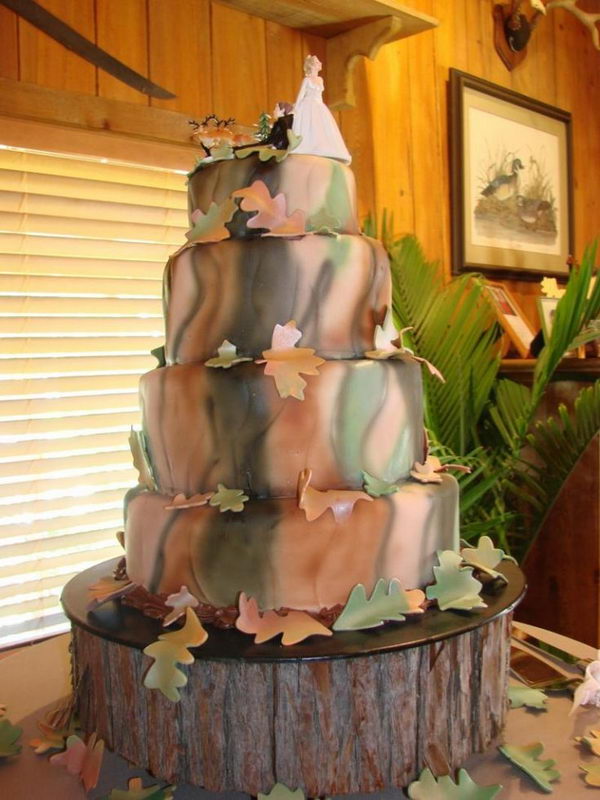 Camouflage wedding cake with initial piped in frosting on top tier.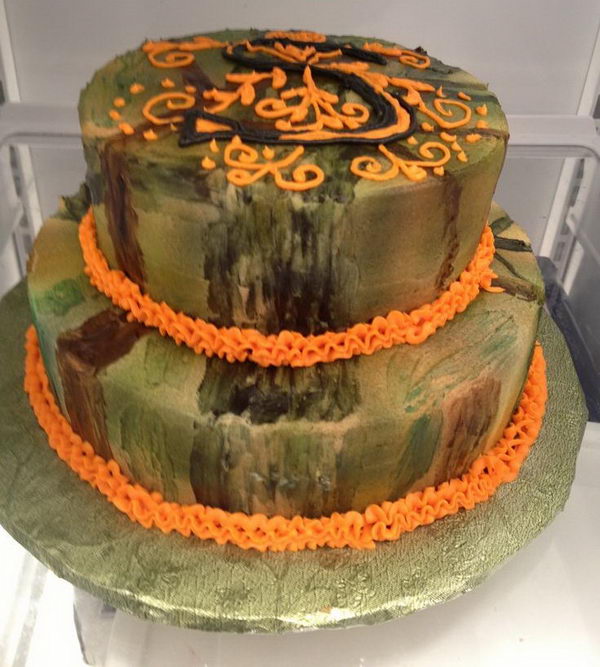 One of the best parts of having a camouflage wedding is the decorating process. Invite family and friends to help deck the halls, the backyard or even the barn for their camouflage wedding. This is really a fun, low-cost and unique wedding idea.
Camouflage Wedding Pillow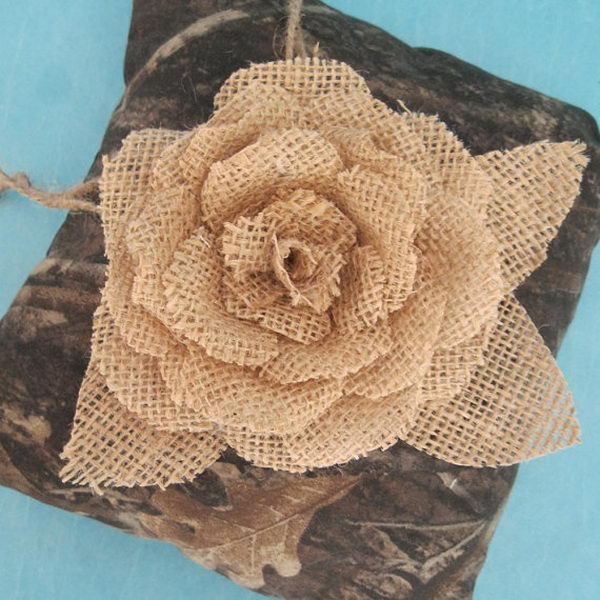 Camouflage Letter Name Wall Decorations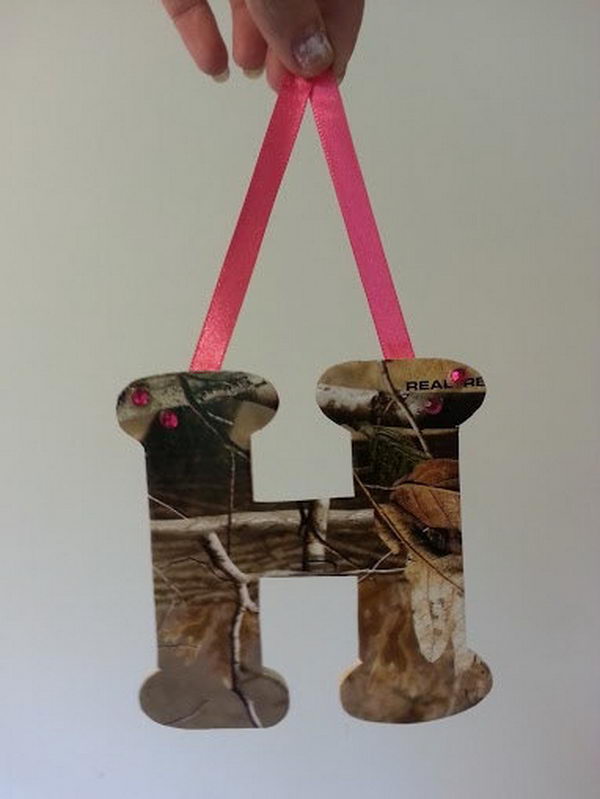 Rustic Hunting Camouflage Wedding Favor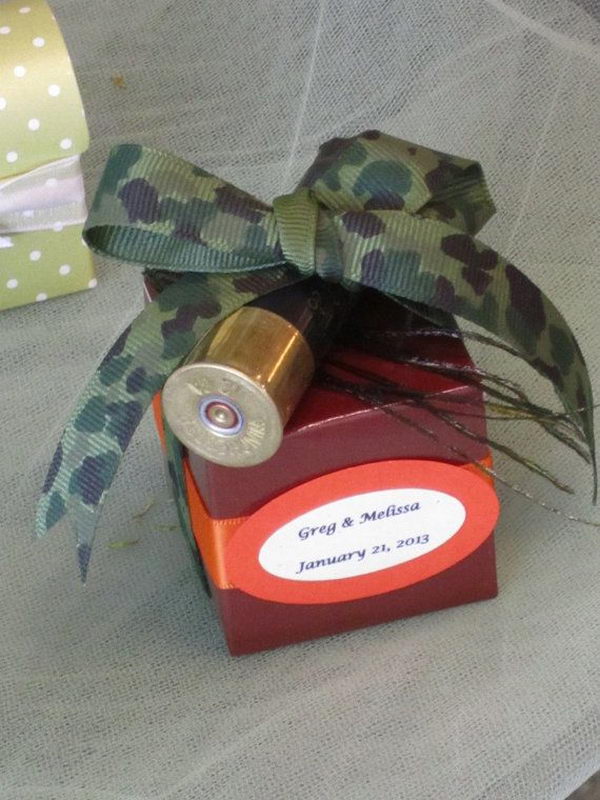 Camouflage Wedding Flowers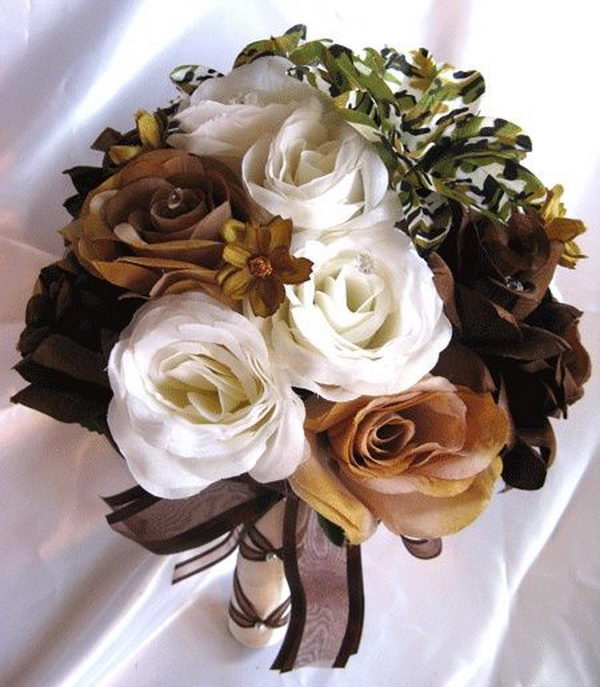 This camoflauge can koozie makes a FUN (and pretty darn cool!) gift for wedding guests.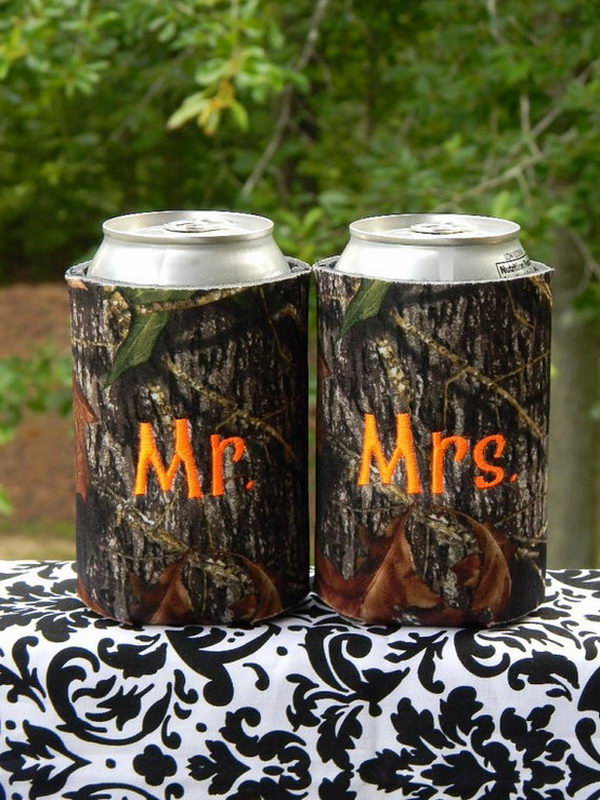 Camoflauge Scrabble Decor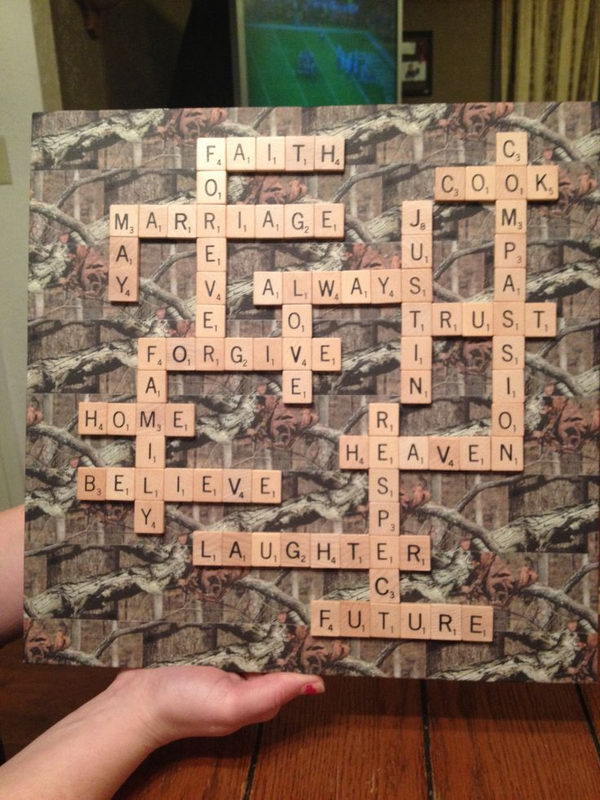 Camo Wedding Glasses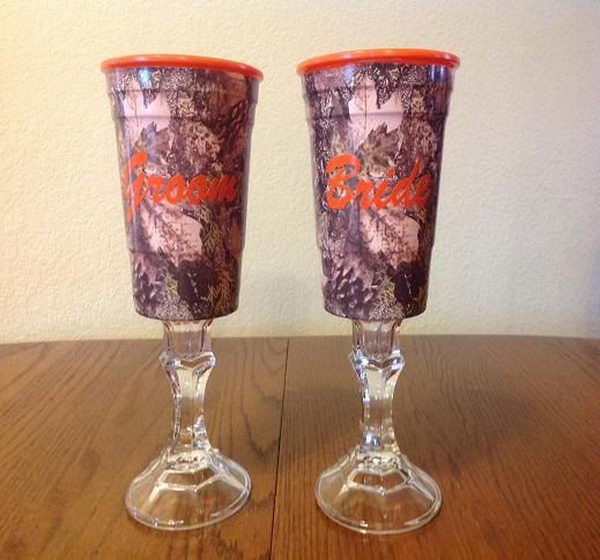 Camouflage Wedding Invitation