A Chuppah is a canopy under which a Jewish couple will stand during their wedding ceremony. It's usually made of a cloth/sheet and supported by 4 poles. It symbolizes the home that the couple will build together. Here are some Cool Wedding Chuppah ideas that you are sure to love!
Romantic Wedding Chuppah
The floating flowers and candles would be a cute idea.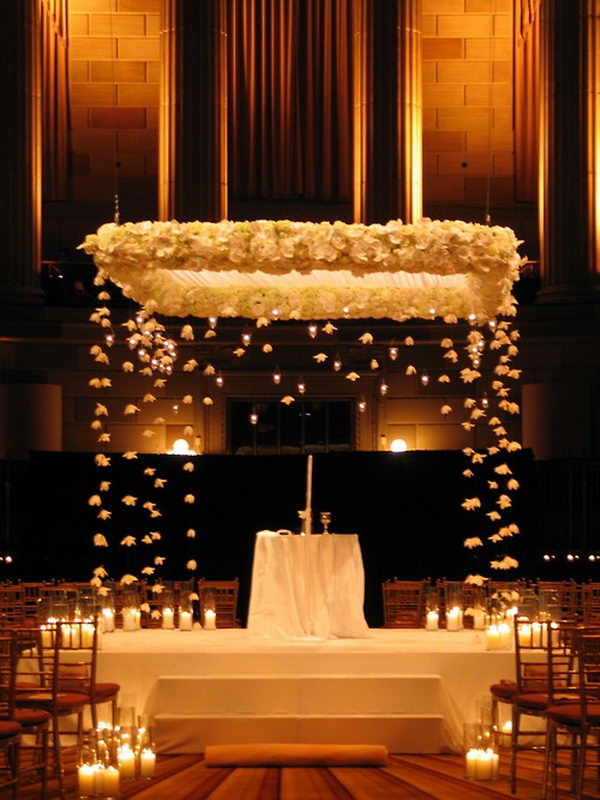 Romantic All White Wedding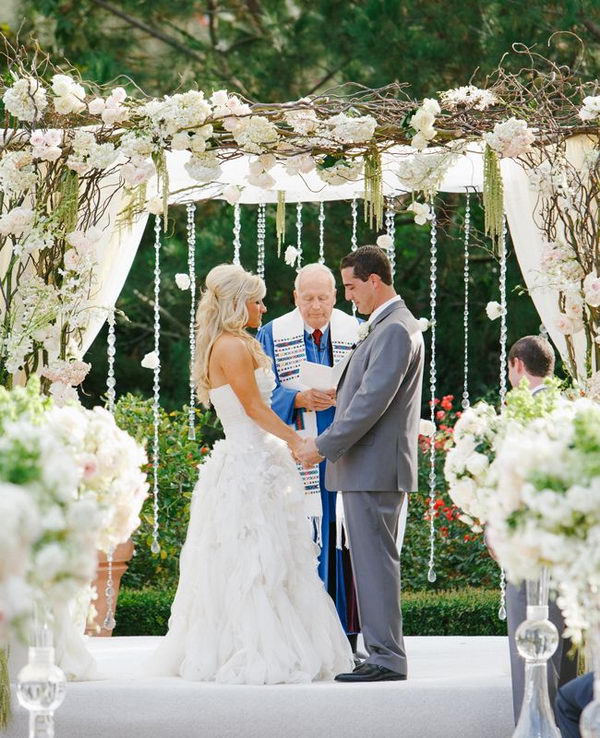 Quilted Chuppah
The chuppah canopy is a quilt that was made with clothes collected from the bride mother's closet. It's a tribute to the bride's mother who tragically passed away just as she was embarking on her wedding planning.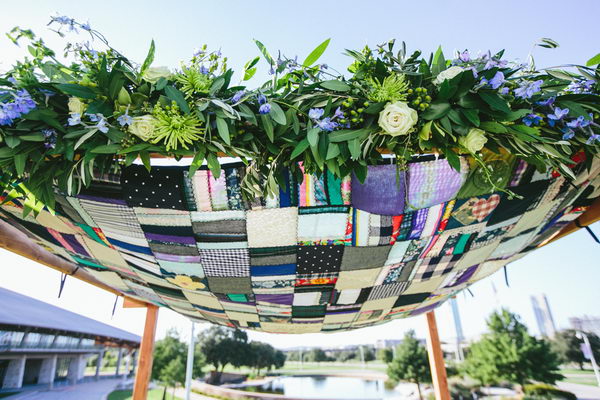 Potted Flowers Wedding Chuppah
I like how the potted flowers are holding up the poles.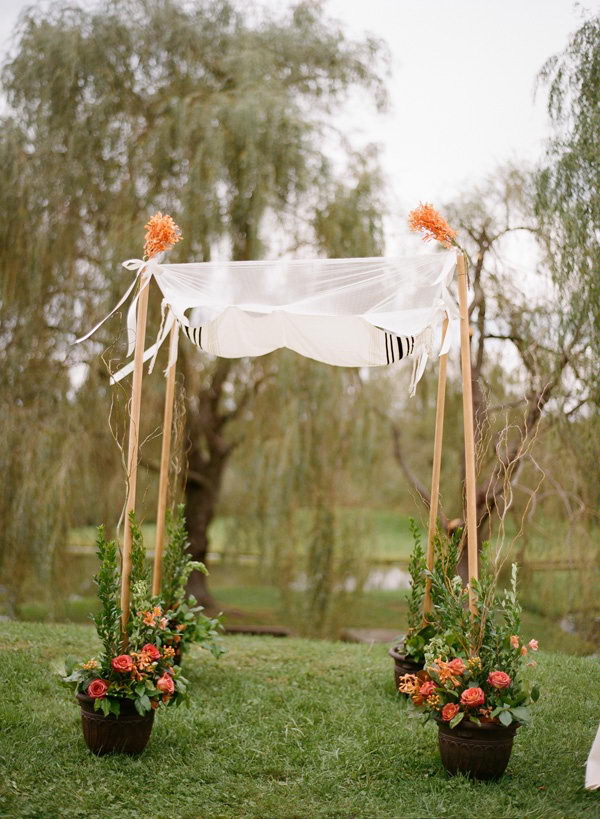 Pink Flowers Chuppah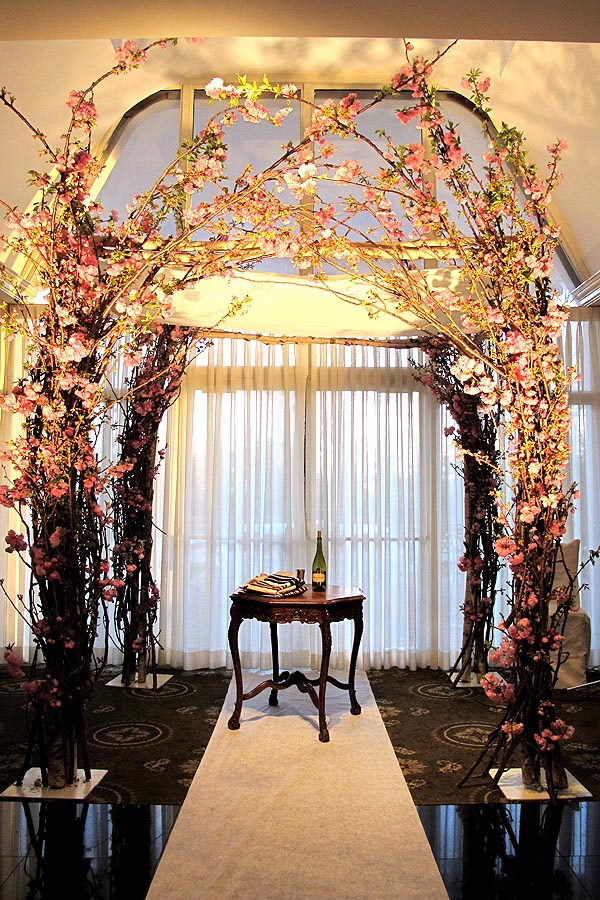 Purple Chuppah With Hanging Chandlier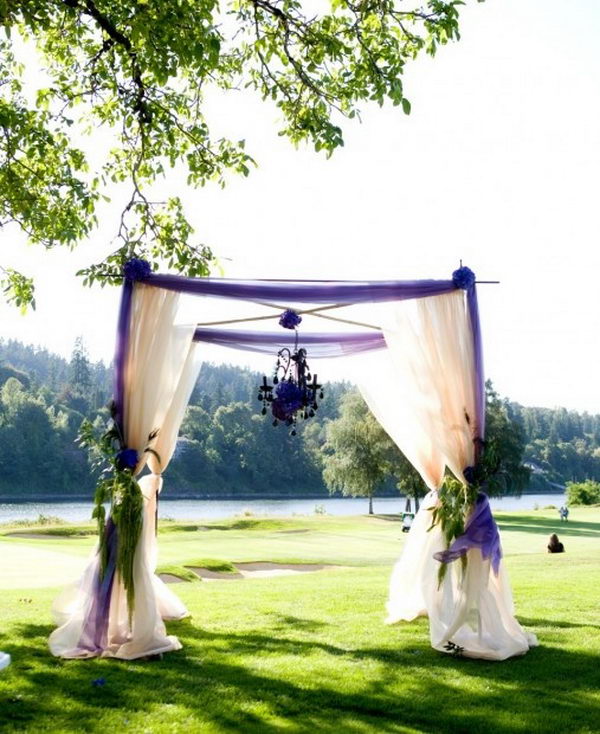 Georgia Woodland Wedding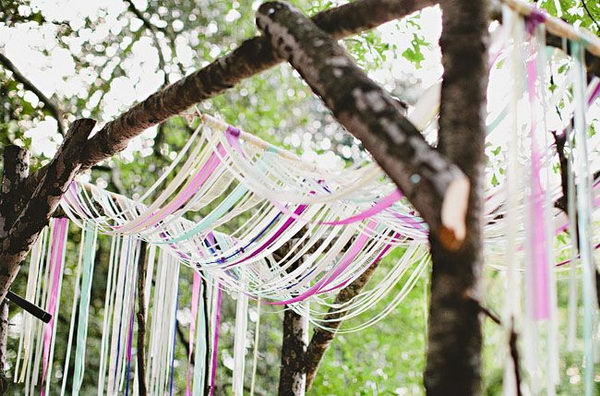 Vintage Style Autumn Wedding Chuppah
Tulip Chains Encased in Persex Chuppah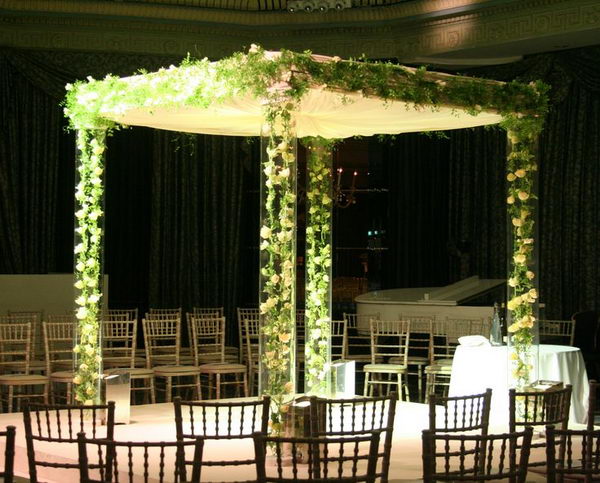 Purple Mirrored Chuppah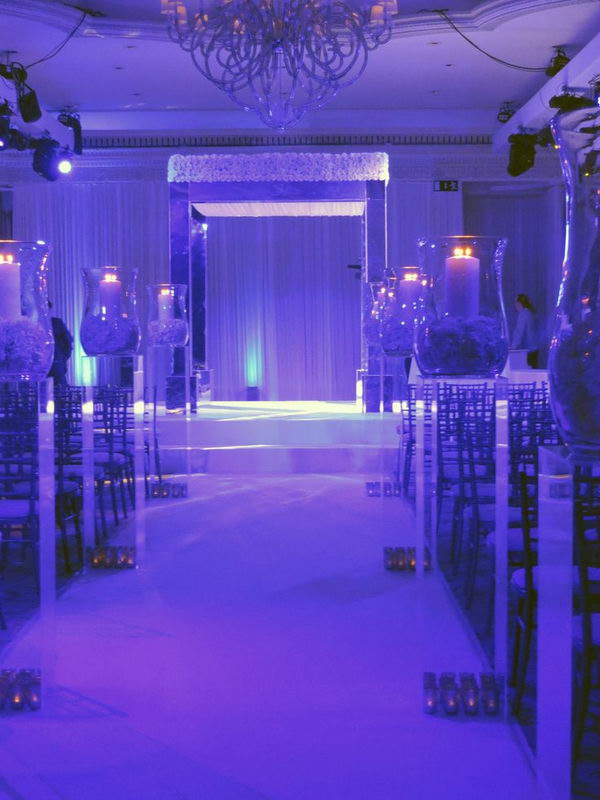 Chuppah Idea by Mary Jane Vaughan
Chuppah constructed from plinths and brushed silver vases topped with a canopy of Memory lane, Quicksand, Majolica, Bombastic and Amnesia roses with trailing Eucalyptus and Jasmine.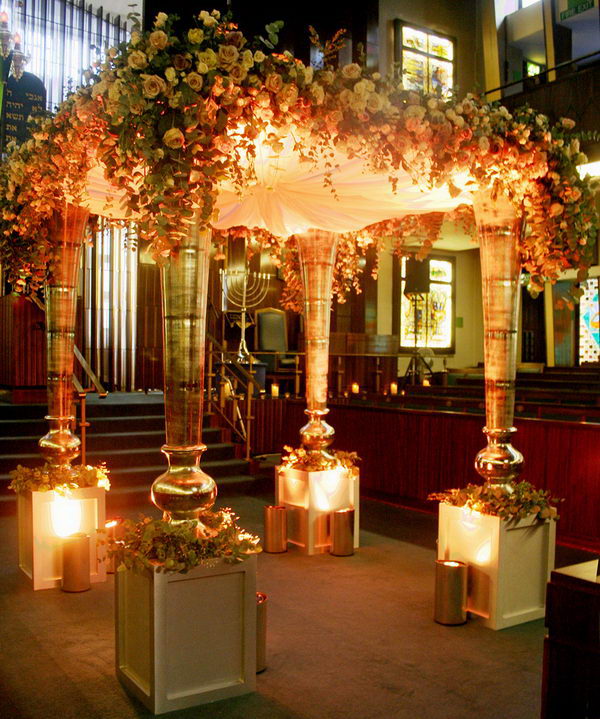 Paper Cut Style Chuppah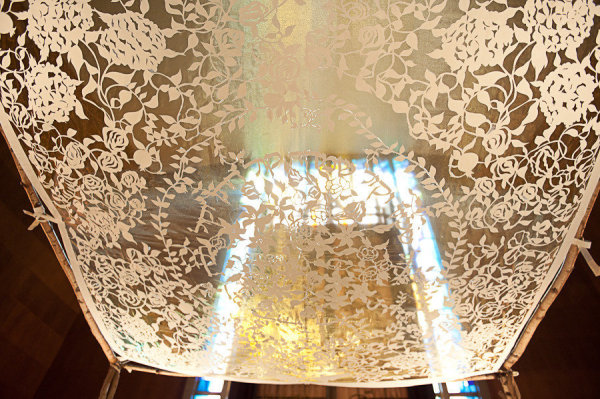 Tropical Wedding Chuppah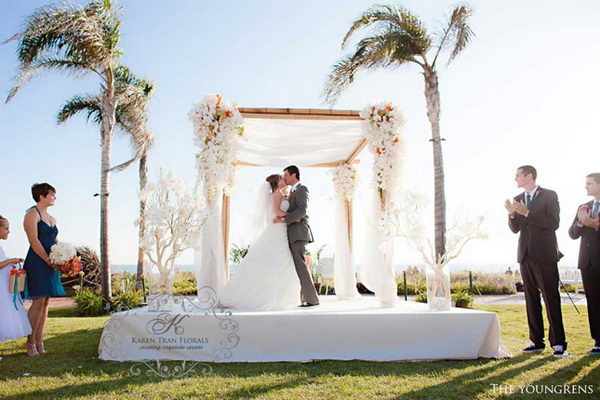 Wire Bird Cage Inspired Chuppah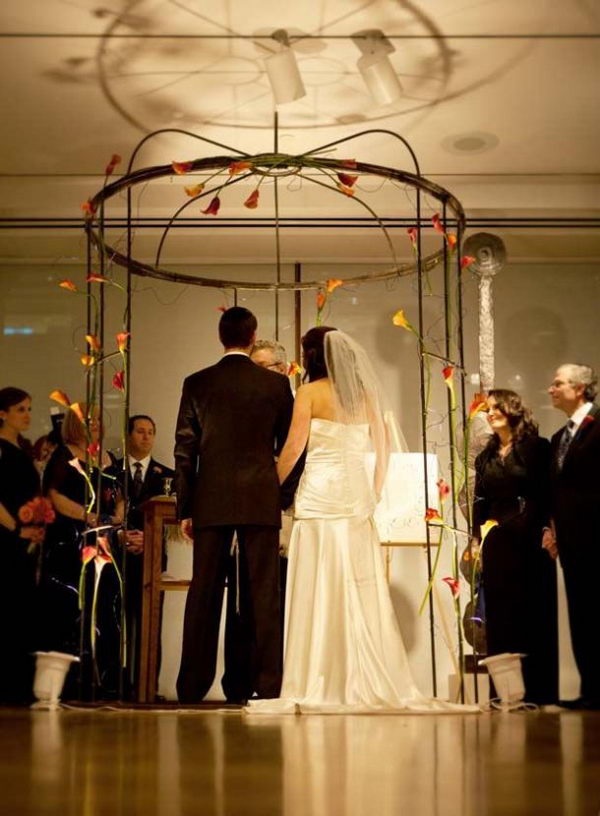 Chuppah With Chains Of White Flowers