A clogged drain can be rather pesky and annoying. It disrupt and delay your routine and even generate nasty drain smell in bathroom or kitchen. This bad sewer smell in house is unhealthy for people. If you call in drain cleaning service, it may cost you money more than what you expected.
What then do you do in such a situation? Ask us! Yes, we are here to provide you 10+ homemade drain cleaners, which are sure to resolve your drain cleaning problem. These natural drain cleaning solutions use eco-friendly materials to unclog a drain, which include baking soda, vinegar, boiling water, ice cubes, and lemon juice, wire coat hanger, toothbrush and dish soap.
Recycled Drain De-clogger Made From A Plastic Bottle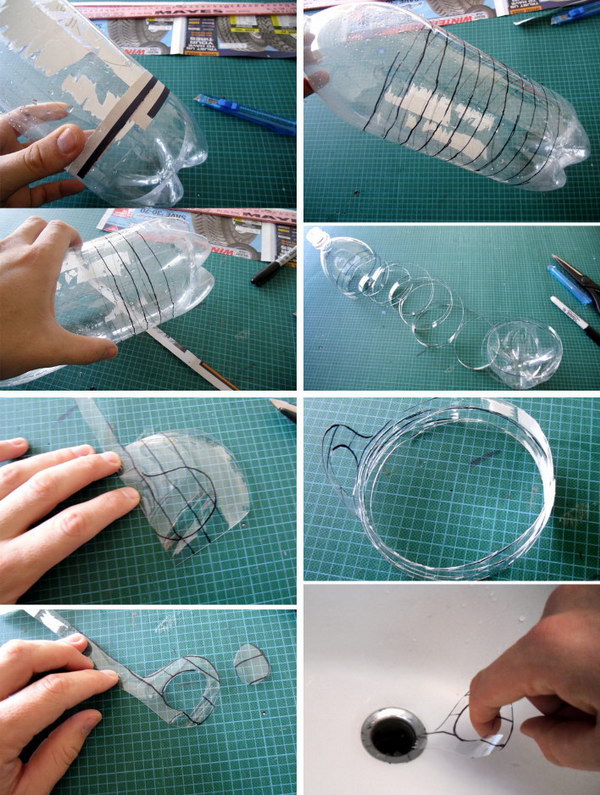 This homemade drain cleaner was made from a plastic bottle. What an easy way to clear a smelly drain clogged with hair and other dirty things!
Get the tutorial via dollarstorecrafts.com.
Unclog Your Drain with Baking Soda and Vinegar

Baking Soda with Lemon Juice Drain Cleaner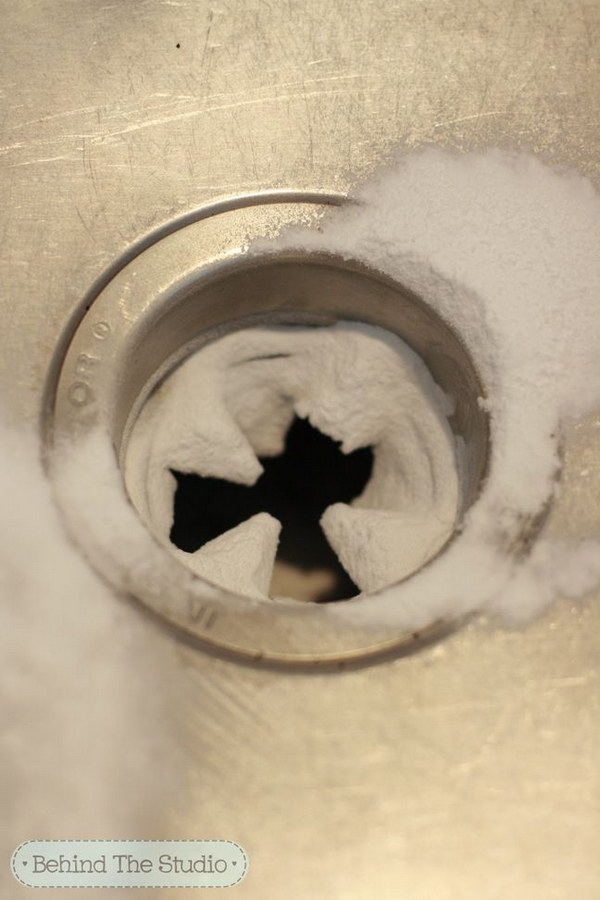 Pipe Cleaner + Chopstick = Drain Cleaner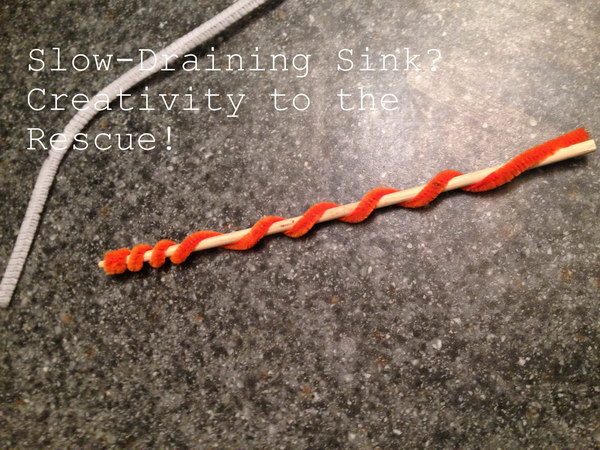 Wrap a pipe cleaner around a chopstick and create a simple homemade drain cleaning tool. Via kellygenelife.wordpress.com
Homemade Drain Cleaner to Banish Clogs for Good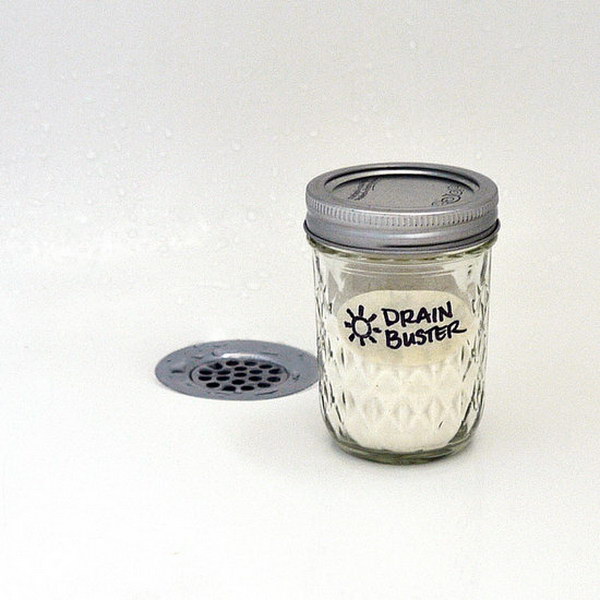 Unclog a Drain with Salt, Vinegar and Boiling Water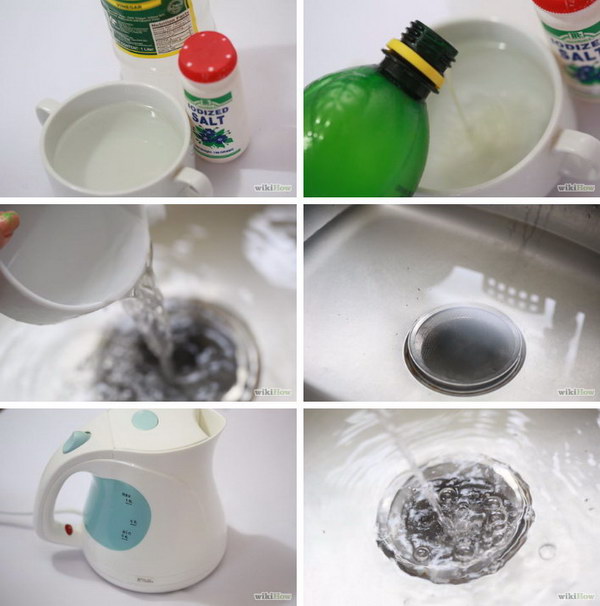 Homemade Velcro Snake Drain Cleaner

Bathtub Drain Cleaning Solution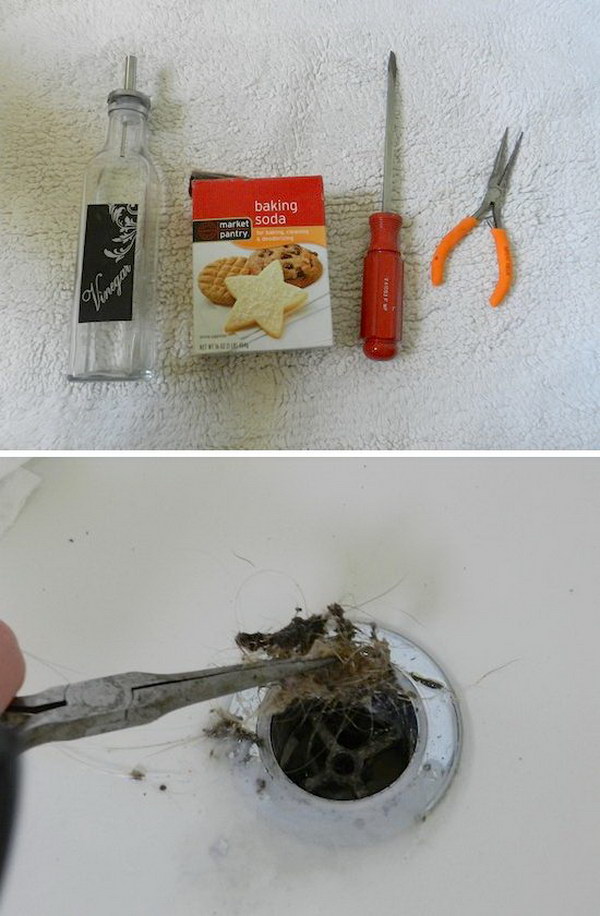 Wire Coat Hanger Drain Cleaner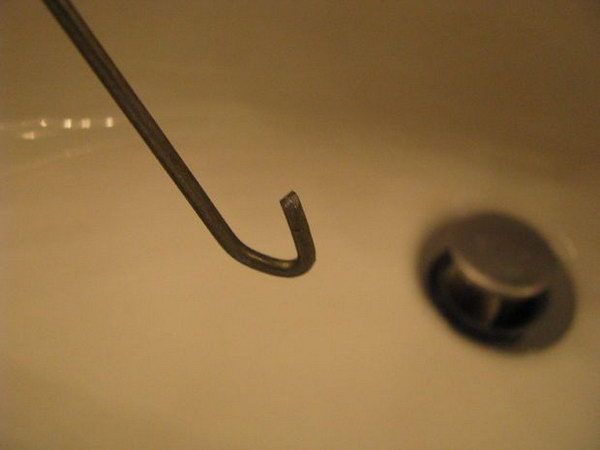 Use a wire coat hanger to form a cook and unclog the drain easily withou calling for drain cleaning service. Get the tutorial via instructables.com.
Grind Ice Drain Cleaner

Use A Toothbrush To Clean Your Sink Drain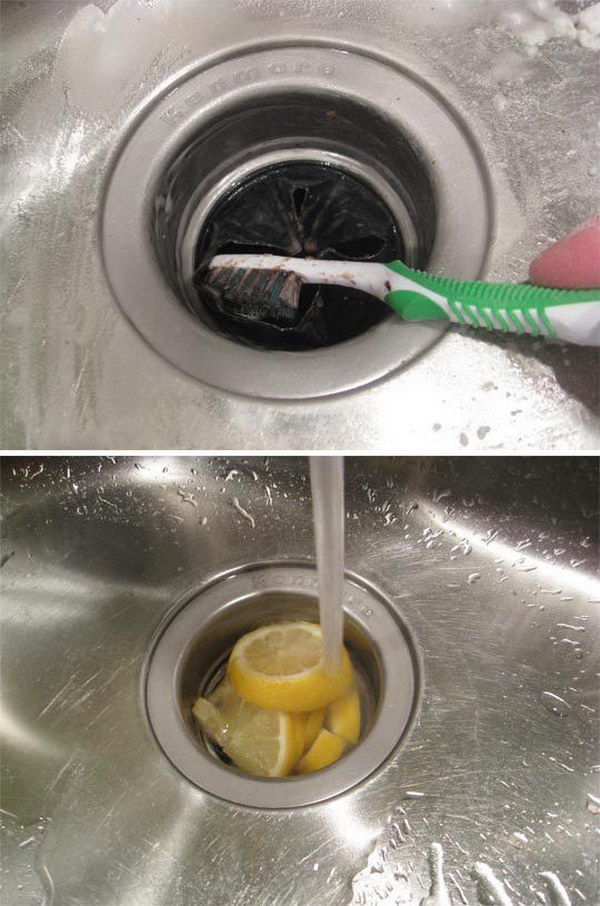 Use a toothbrush, baking soda, and lemon to get your sink smelling and looking fresh. Get the steps via apartmenttherapy.com.
Dish Soap Drain Cleaner
Grease is the worst substance when it comes to clogging drains. If your drain are clogged with grease, you can try pouring dish soap down the drain. It is specially made to break up grease.