If you have any book lovers in your life, then you are probably struggling to find the gifts for them this holiday season. A new book is always the perfect item to gift the people who loves reading. However, if you want to expand the gift-giving abilities this Christmas season, here are some great gifts for book lovers we've rounded up for you. Some of them are store-bought gifts, while others are DIY gifts which provide tutorials to follow. These gifts would surely make the book lovers in your life happy by encouraging their love for books!
DIY Book Light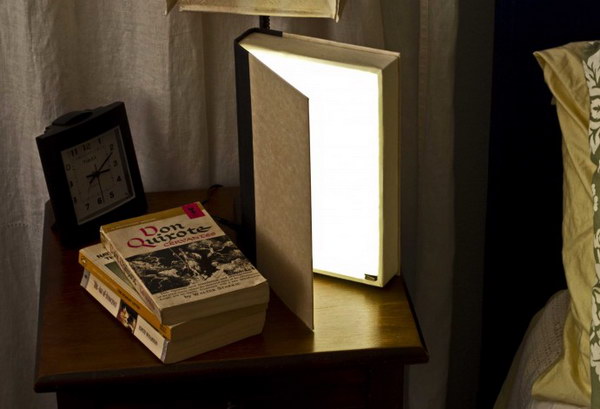 This would be an incredible gift for any book-obsessed person. It turns off when its closed and gives off a variable amount of light depending on how far you open it. Get the tutorial via grathio.com.
On the Go Reading Pillow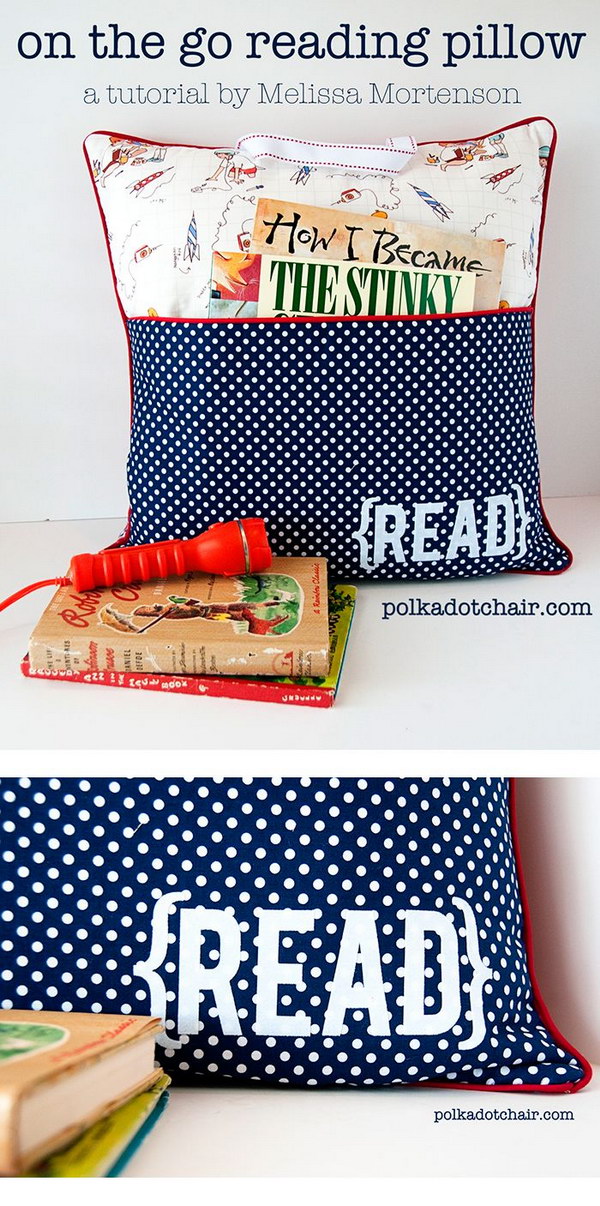 This Pillow is a special gift for people who love staying up late to read at night. Get the instructions via polkadotchair.com.
Knock Knock Personal Library Kit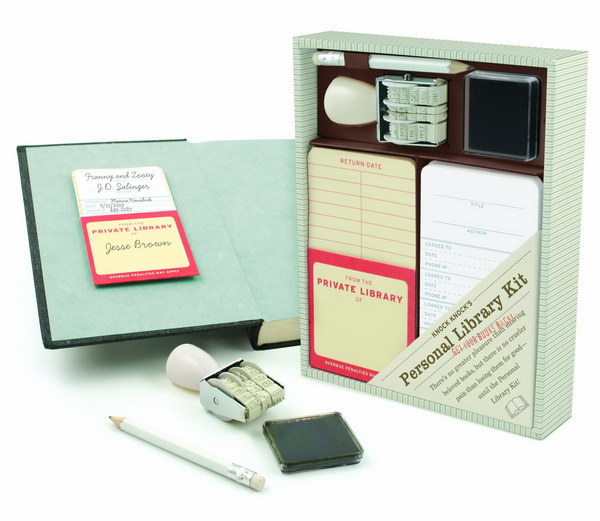 This is a cute gift for your friend who is a librarian. It also encourages your kids to share their books rather than fight over who has the rights to which book! via Amazon
First Lines of Literature Mug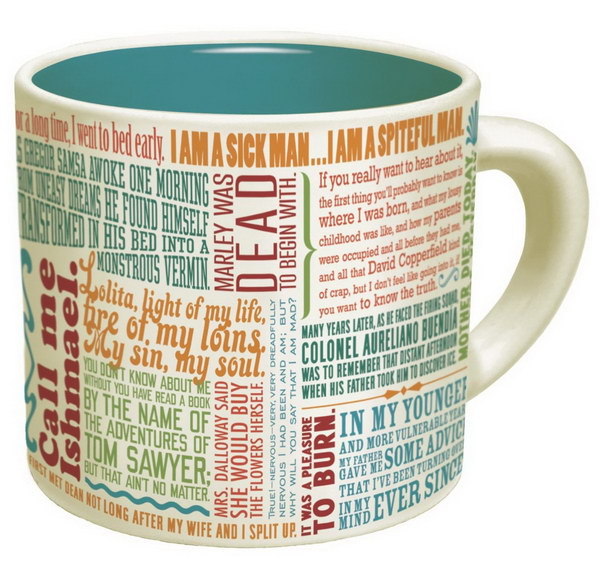 This mug is really a great gift for a book lover or literature buff. It'll give you the literary inspiration to tackle your day. via Amazon
Little Green Bookmarks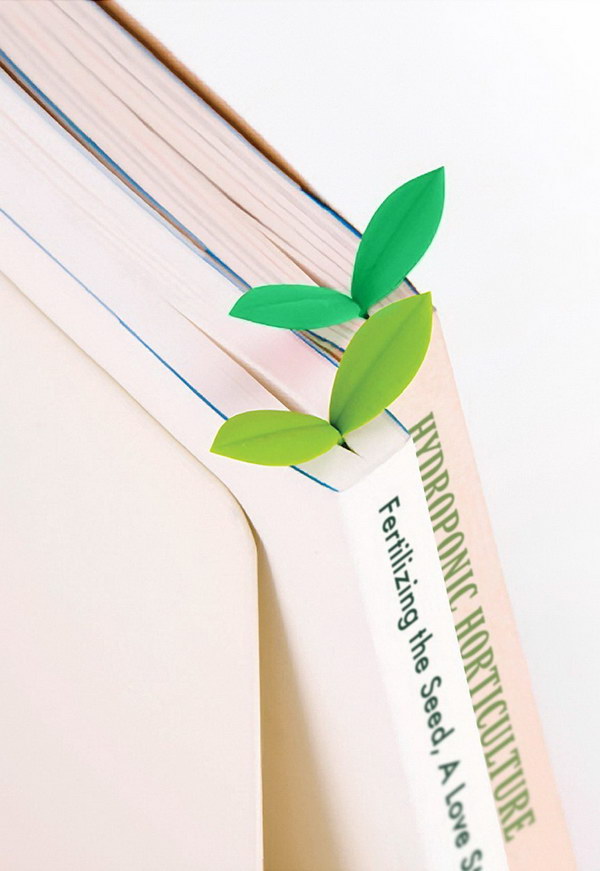 These sprouting seedlings shaped bookmarks are made from soft, flexible silicone. These would make excellent gifts for any book lovers in your life. via Amazon
Library Cake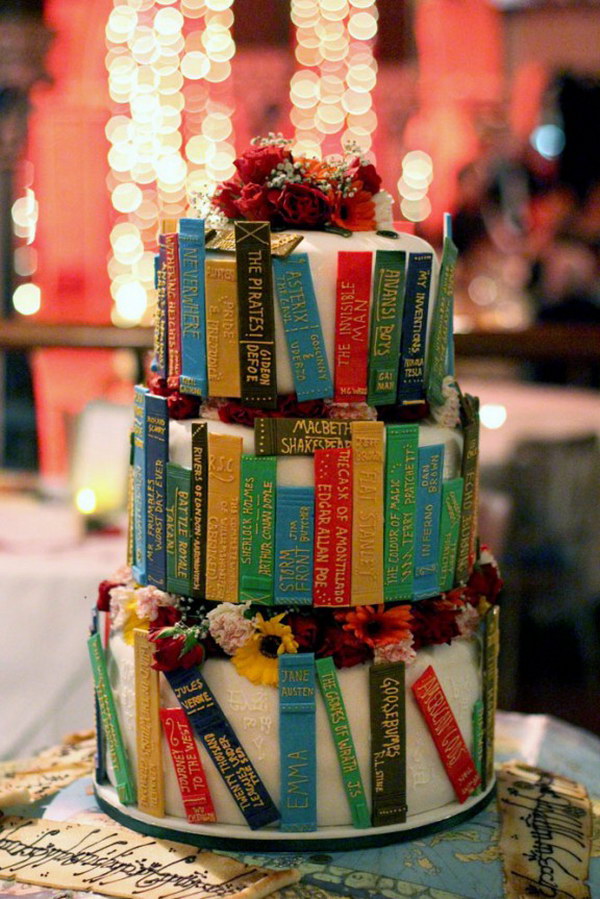 Decorate the cake with spines of books you have read and loved. via rocknrollbride.com
Novel Teas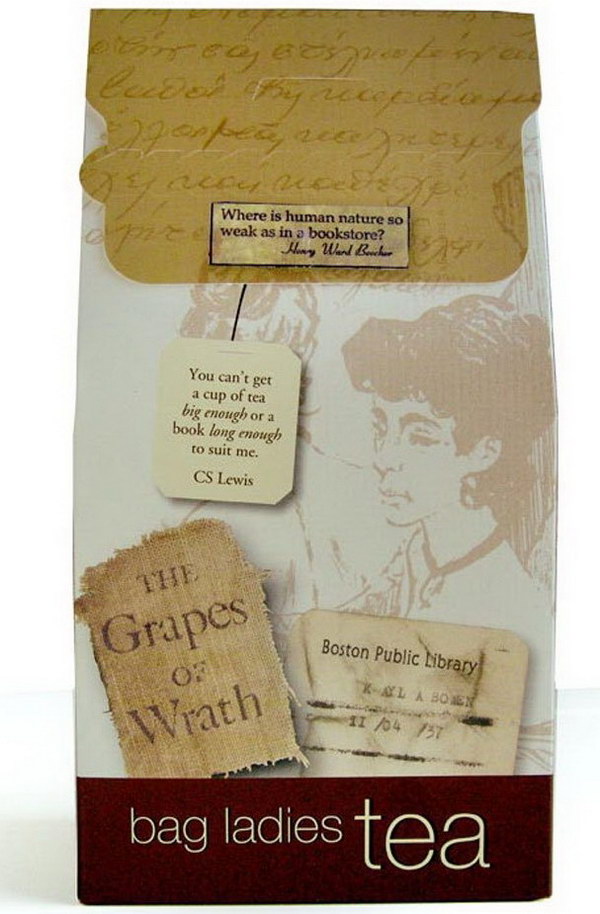 It's a great gift idea for your friends if they are tea lovers and loves to read! There is no better company than a steaming cup of tea as you turn the page of a favorite book. via Amazon
Book Holder and Travel Pillow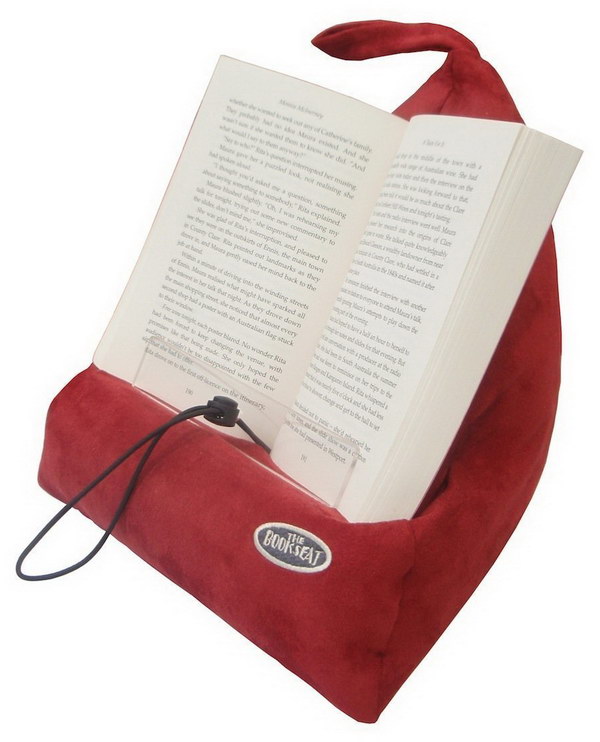 This book seat makes reading in bed or a chair much more comfortable and pleasurable. Great gift idea for book lovers! via Amazon
Zipper Book Clutch
Use a zipper and fabric to create this awesome and adorable book clutch. It's a perfect gift idea for book lovers. Get the tutorial via seekatesew.com.
Book Shaped Platter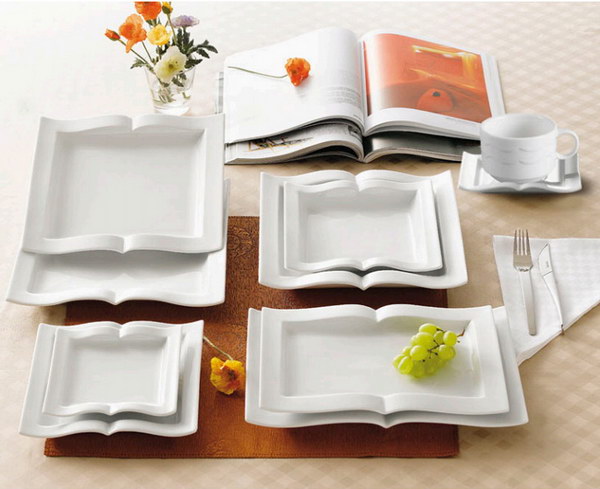 Looking for a gift for book club? These platters are the perfect book related gifts for her and any book lover! source
Burning Books Literary Candle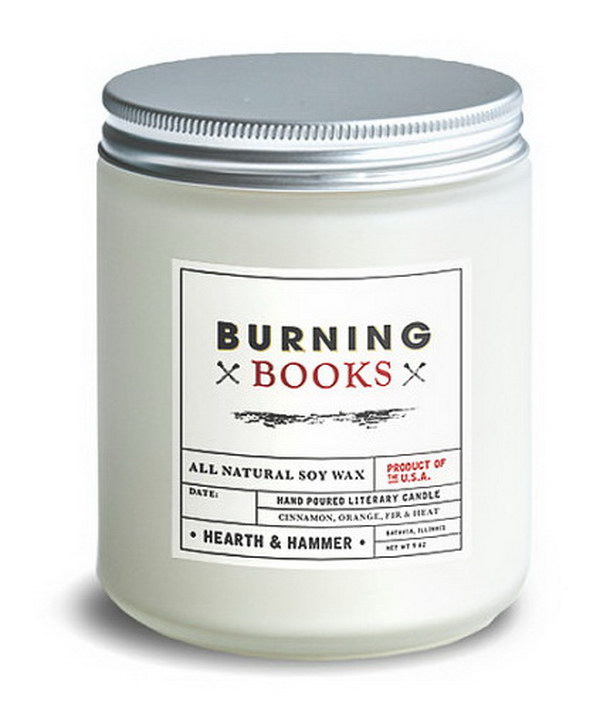 This scented candle reveals the scent of cinnamon, combined with orange and fir. It smells like you're sitting by a fire reading your favorite banned book. source
"THE END" Dramatic Bookends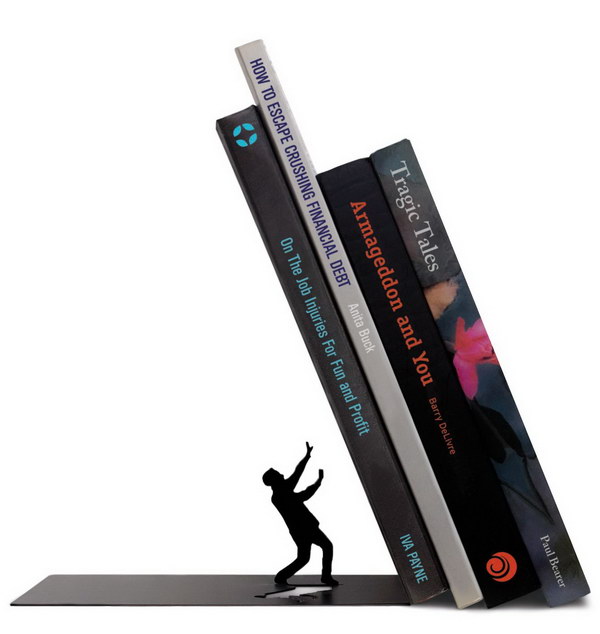 It's a cute gift idea for book lovers in your life. The books look like they'll fall on the small man who tries to save his life. via Amazon
Banned Books Tote Bag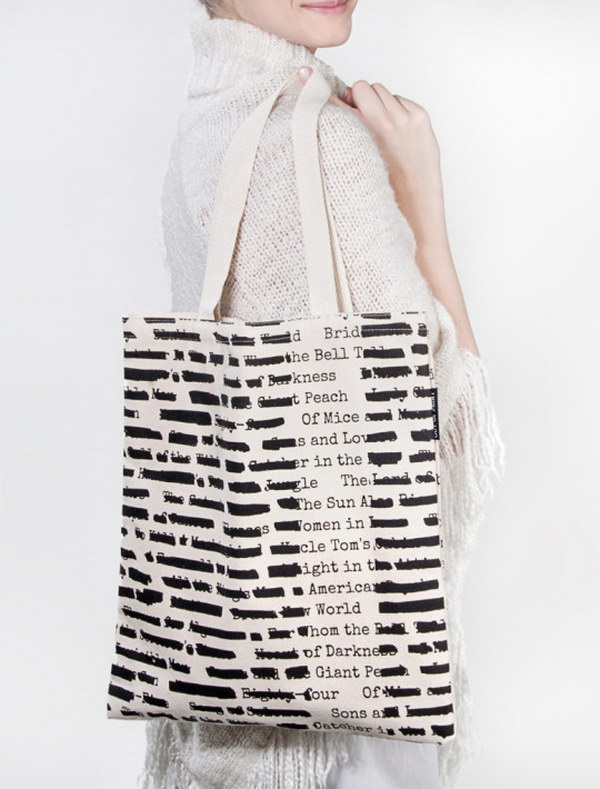 An Out of Print original design to celebrate banned books. It has a small pocket inside for your keys and chap stick. via Amazon
Enchanted Library Jam Jar Candle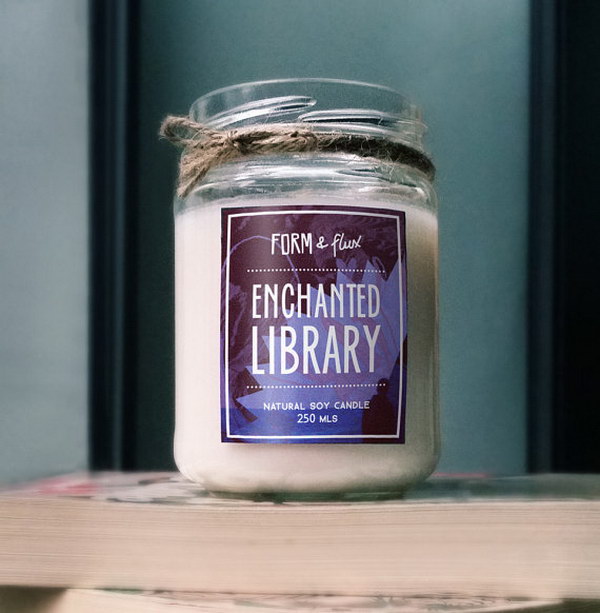 This soy wax candle provides a feeling of contentment similar to that of being surrounded by shelves filled with books. source
Paperback Soy Candle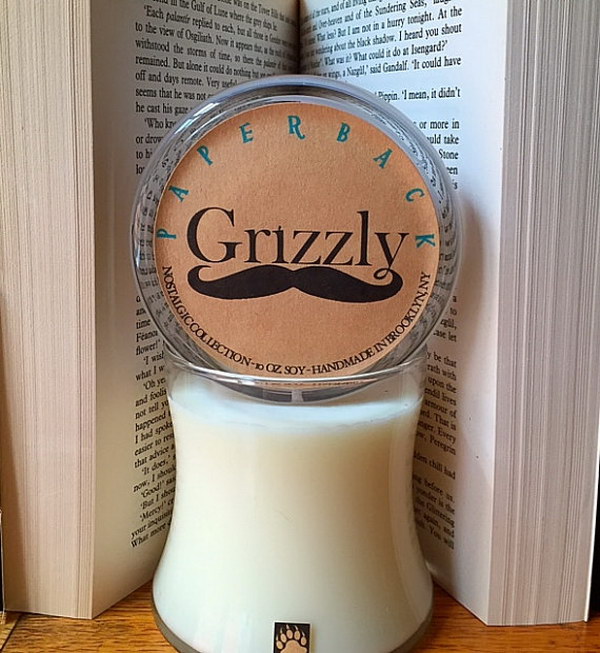 Hot Girls Read Coffee Mug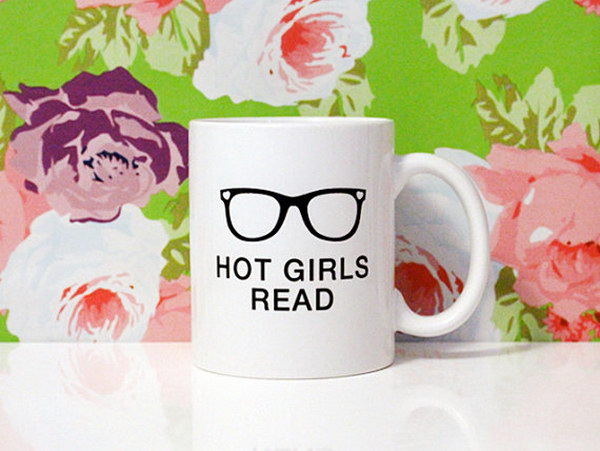 This is fun gift for a girl who loves reading. source
Vial with Miniature Books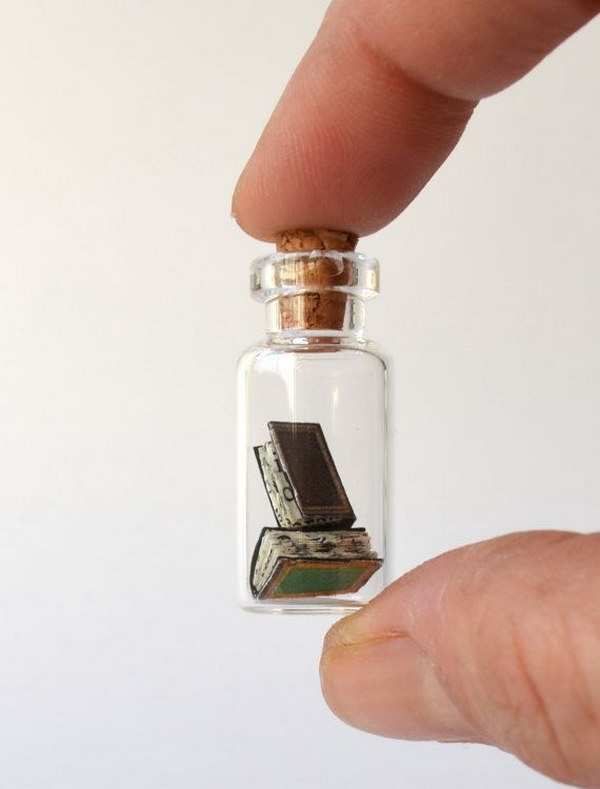 These tiny paper books have been folded by hand and put inside a vial. source
"Love Text" Printed Tights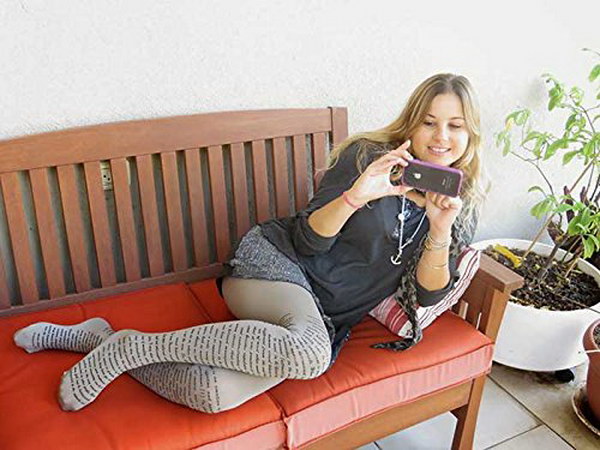 What a fun and fashion gift idea to show your love! via Amazon
Digital USB library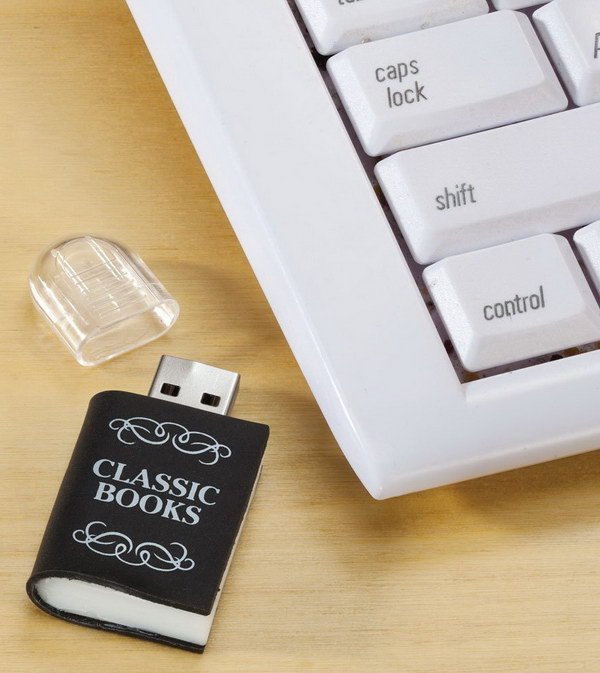 Plug in this little USB library to read 3,000 classic books, including War and Peace, Little Women, Huckleberry Finn and much more! via Amazon
DIY Monster Corner Bookmarks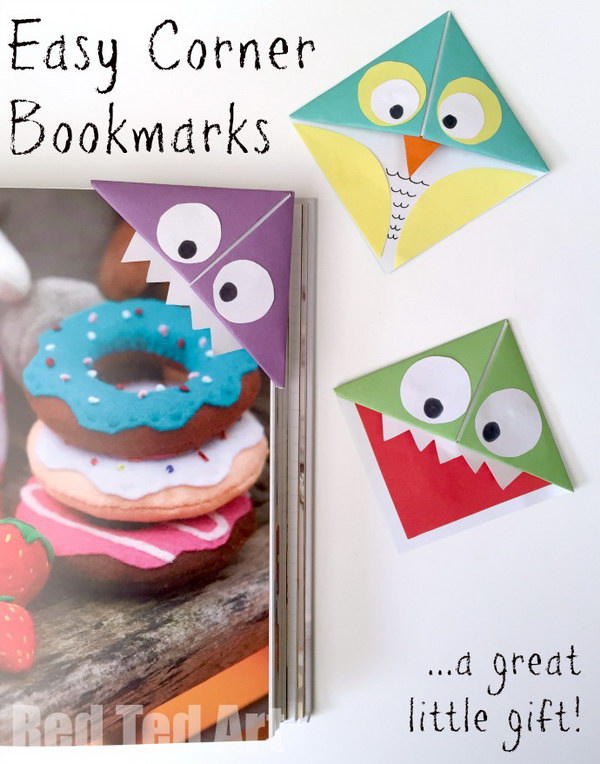 This would be a great gift idea for kids who love reading! Get the tutorial via redtedart.com.
Quilt Book Cover With Pockets for Bookmarks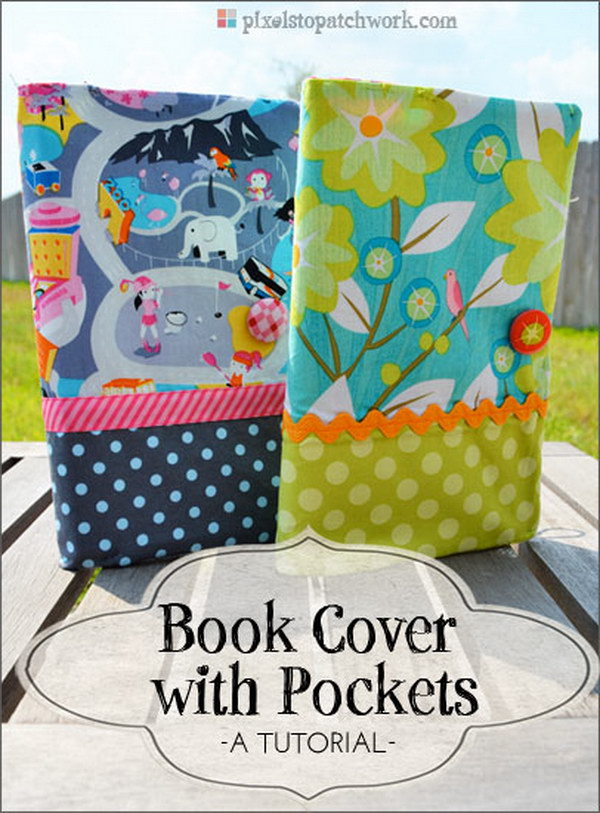 What a cute book cover! It's a great gift idea for book lovers! Get the tutorial via pixelstopatchwork.com.