Gardening is so much fun. Setting seeds and waiting for them to grow into full-fledged plants, flowers or even fruits is much like seeing your child develop and grow. It takes hours of research, careful planning, watering, nurturing and numerous other tasks that may be time- and effort-intensive, but feel worth it when the final result blooms to life.
Taking all of this into account, it is natural for you to want to clearly identify all of your plots and species, so that you don't mix them up and end up ruining all your hard work. Also, it makes all good sense that your plants are clearly identified when you want to show them off to your friends and family.
It is for this latter reason that you markers and labels need to be both functional and aesthetically pleasing – because you don't want to ruin the beauty of your little garden with ugly handwritten labels.
Today, you will see a gallery full of label and marker ideas for your garden, from sophisticated, to sweet and fun. We hope this gets your plant-loving creative juices flowing!
DIY Vintage Spoon Plant Markers Tutorial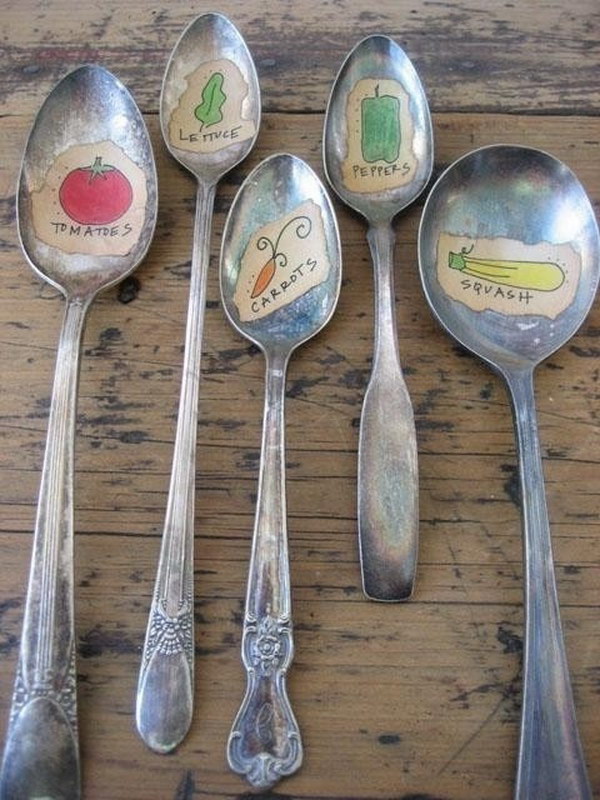 DIY Twigs Lawn Gnome Markers

DIY Toy Dinosaur Plant Markers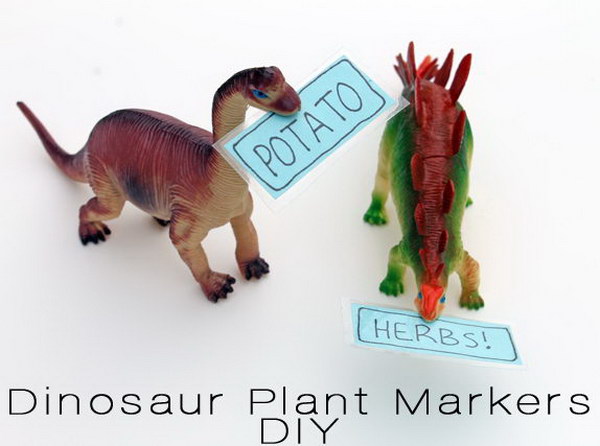 Easy DIY Clothespins Garden Markers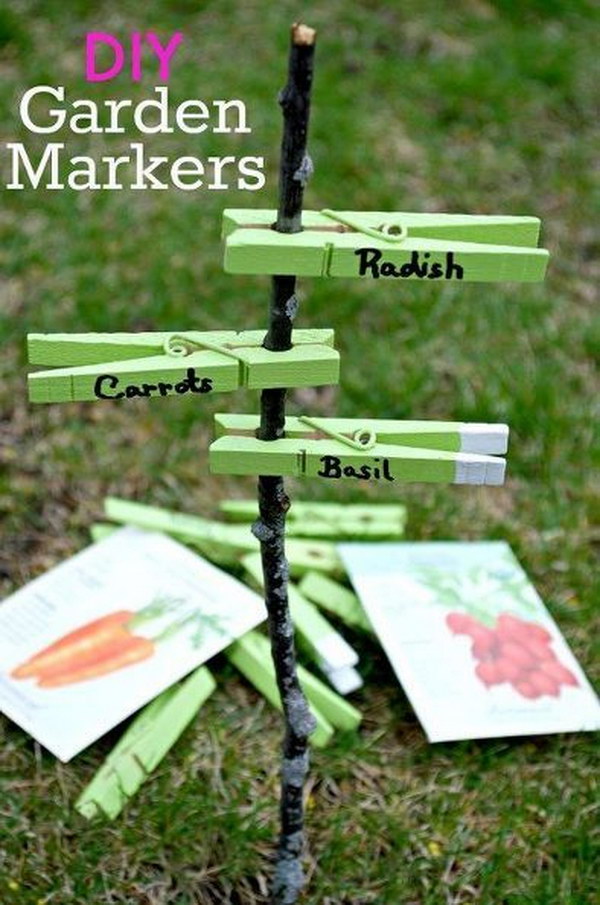 DIY Twigs And Branches Garden Markers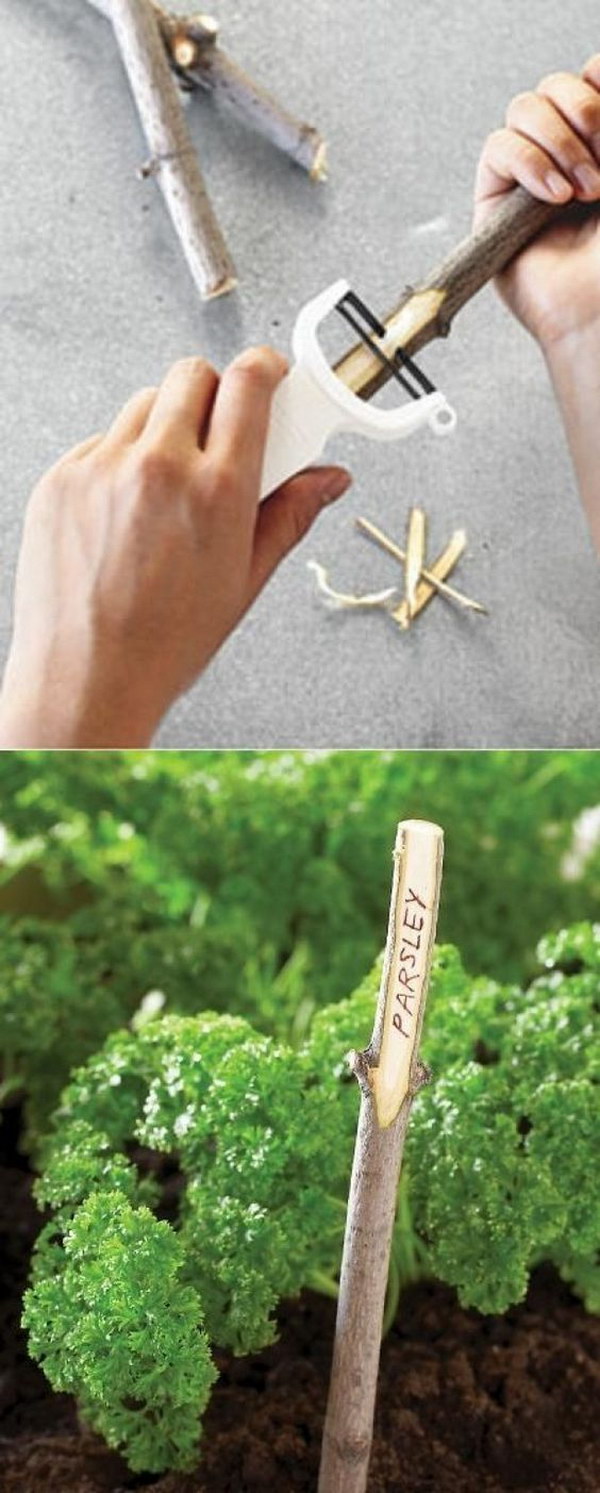 Painted Bricks Garden Markers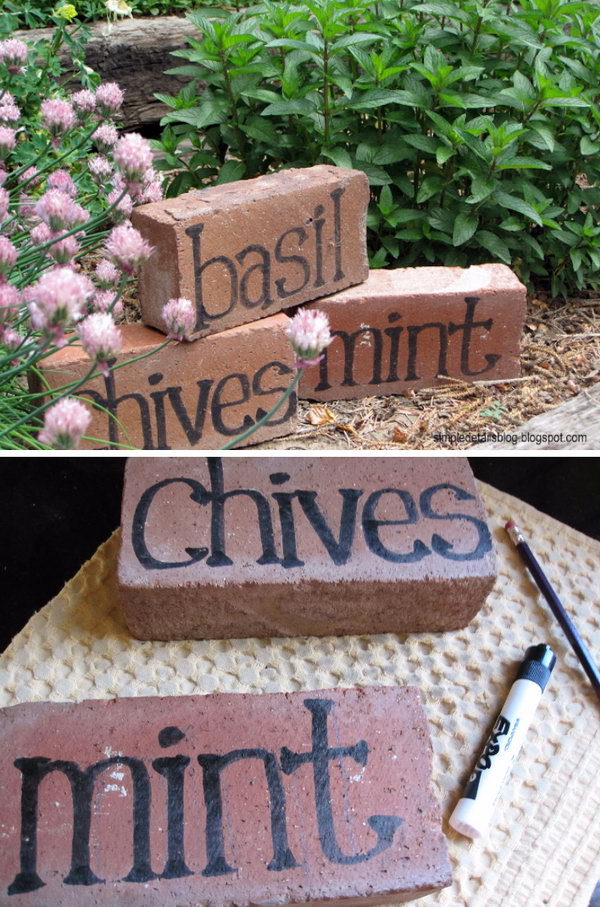 DIY Wine Cork Garden Markers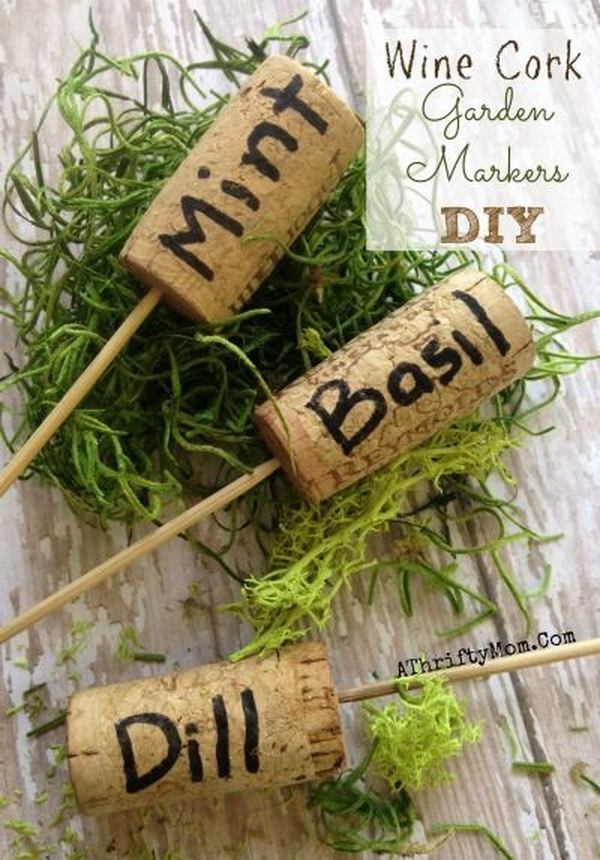 DIY Painted Stick Garden Markers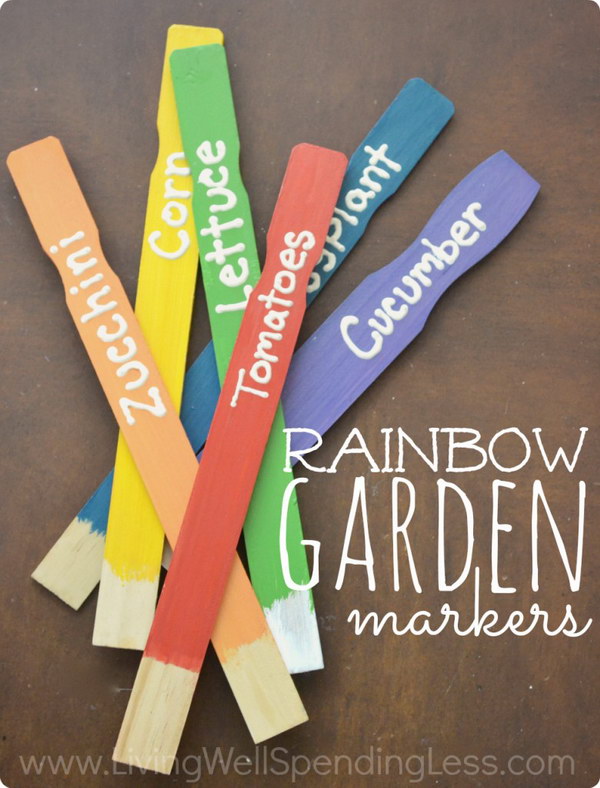 DIY Wooden Spoon Plant Markers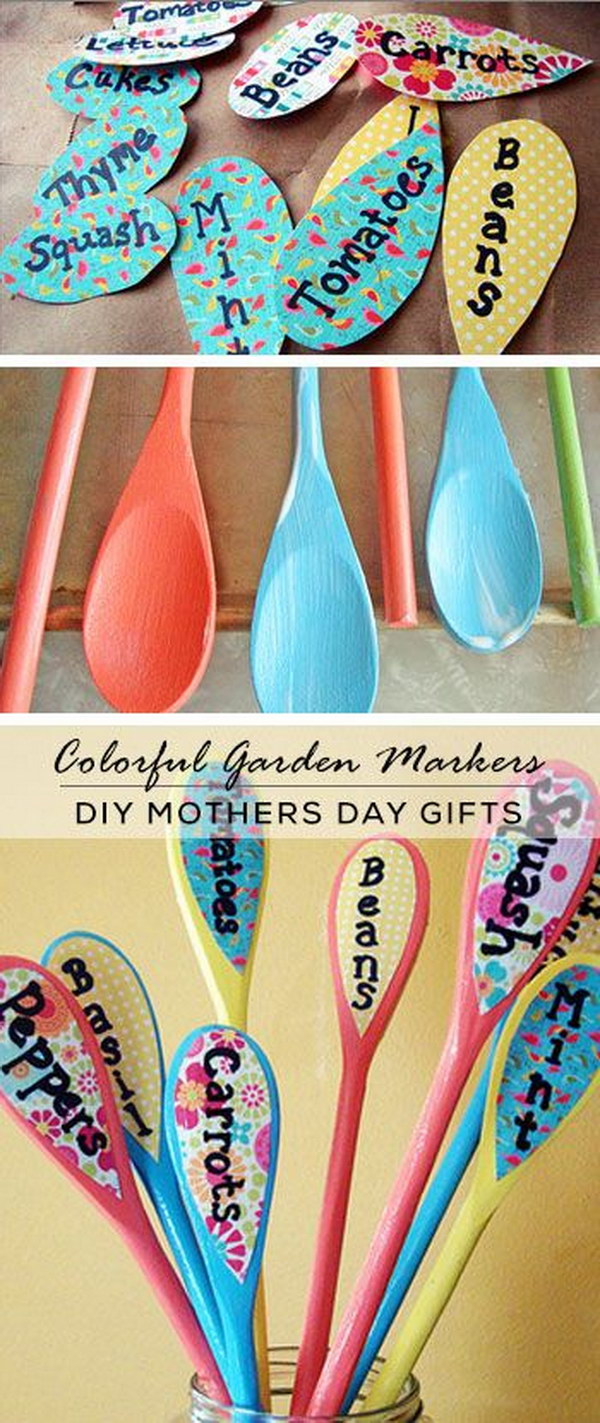 DIY Plastic Fork Garden Markers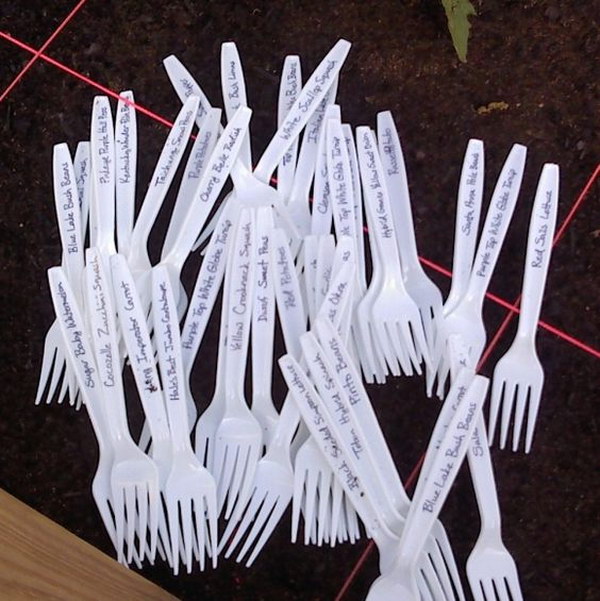 DIY Painted Wooden Spoon Garden Markers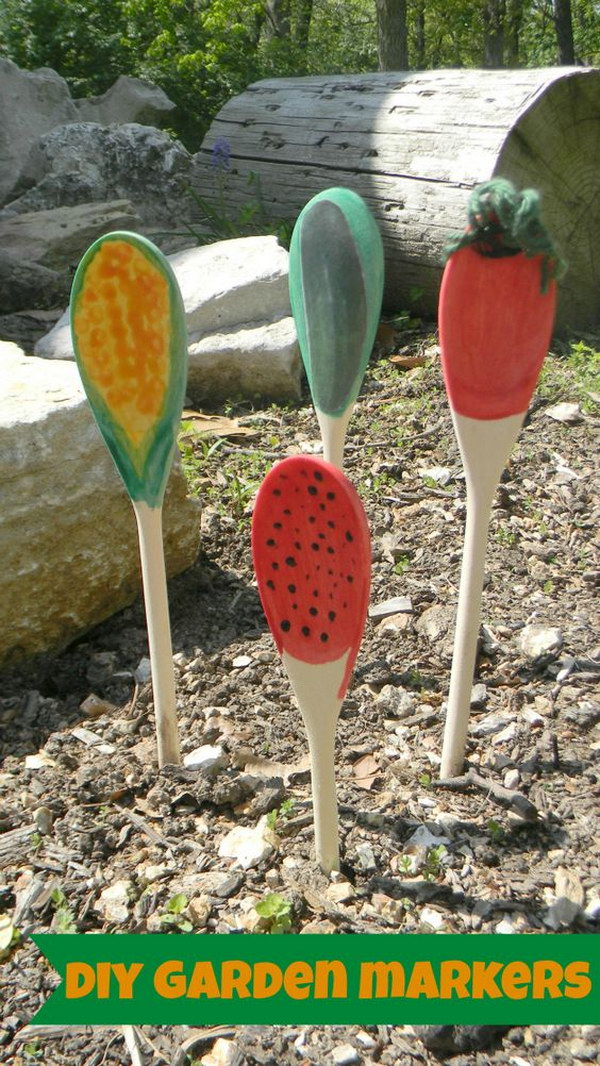 Painted River Rock Garden Markers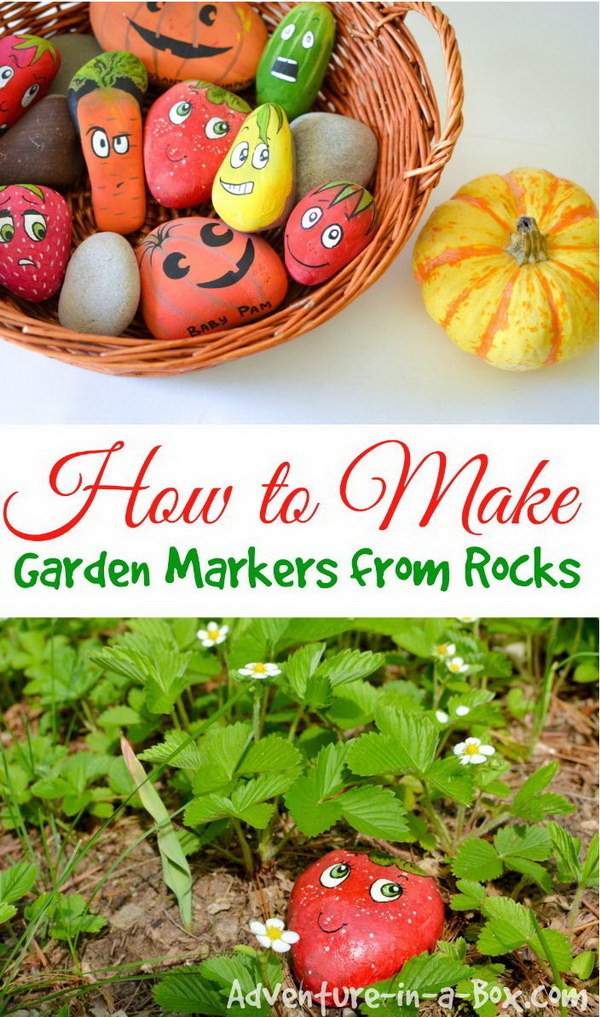 Painted River Rock Garden Markers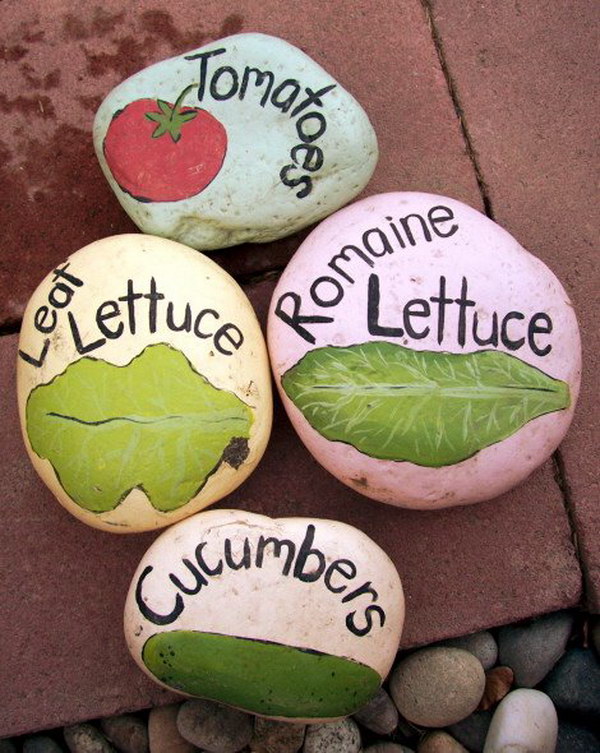 DIY Strawberry Perler Bead Marker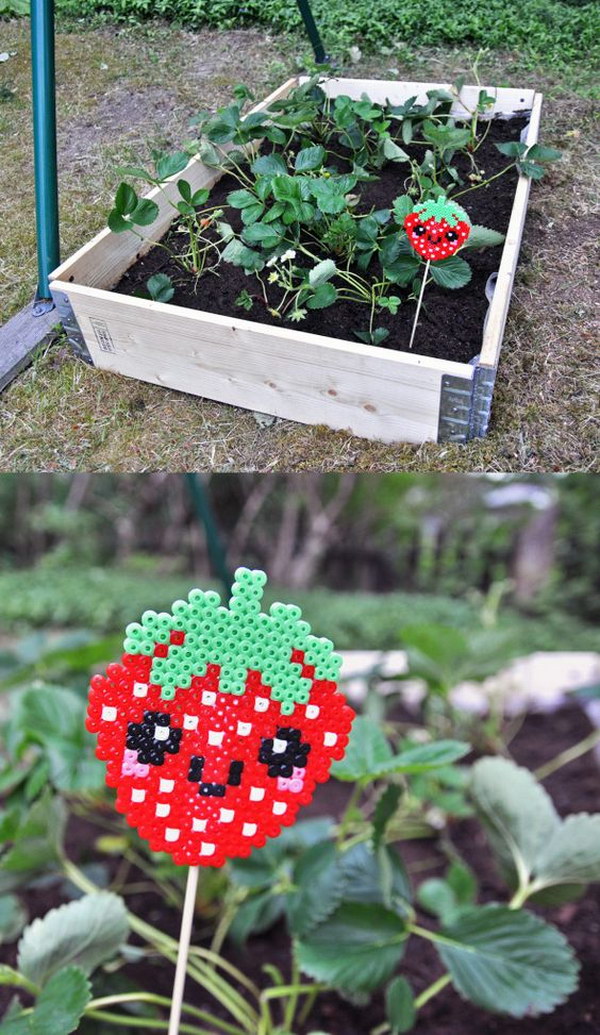 DIY Bead Garden Markers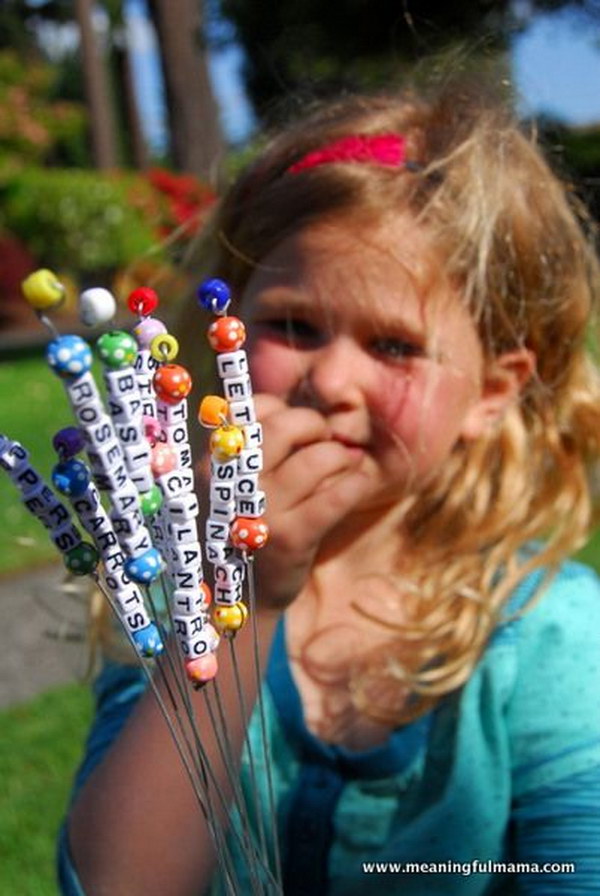 DIY Fly Swatter Garden Marker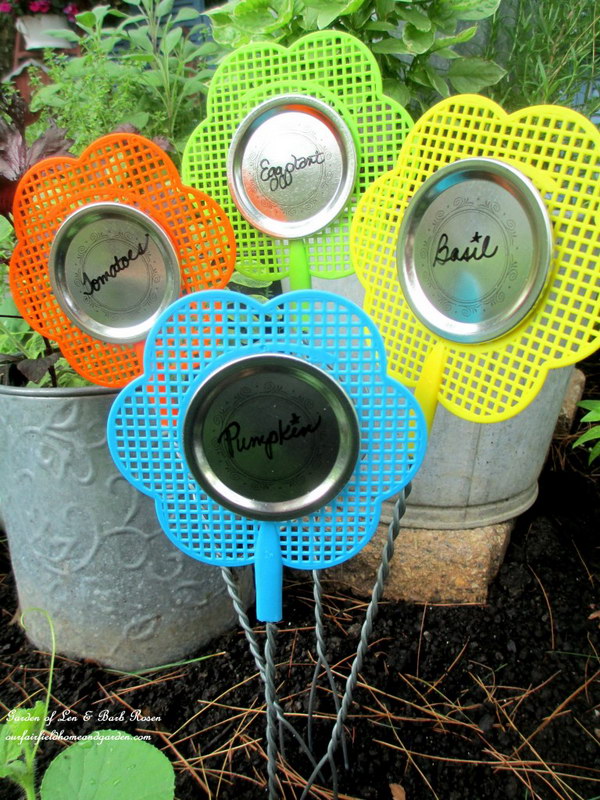 DIY Clay Garden Markers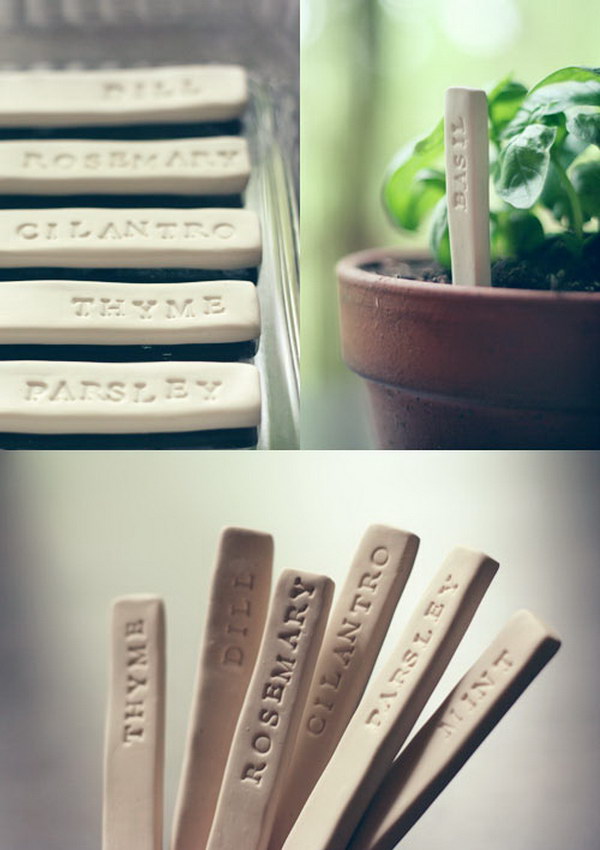 DIY Wood Burned Spoon Garden Marker

DIY Recycled Tin Can Garden Markers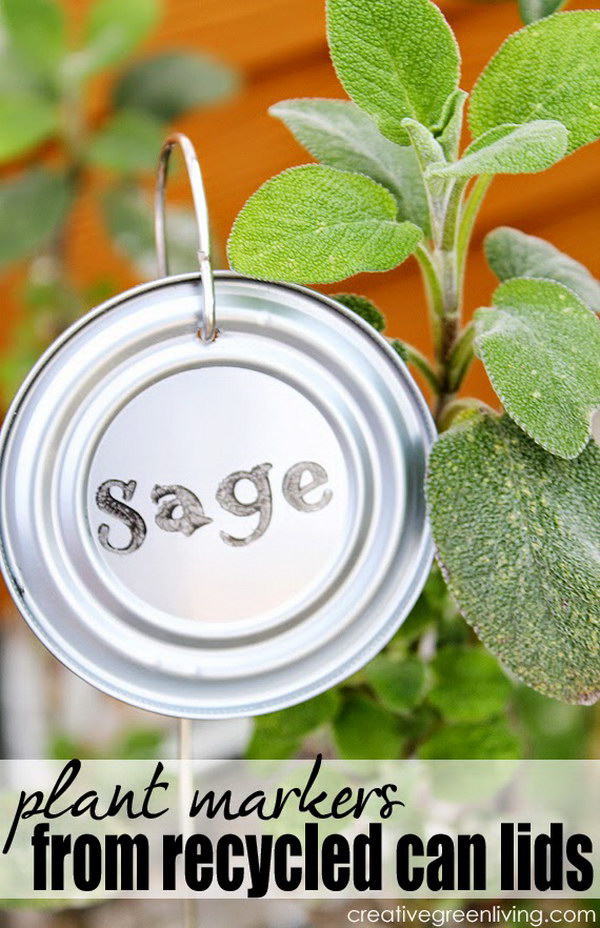 DIY Glass Gem Garden Markers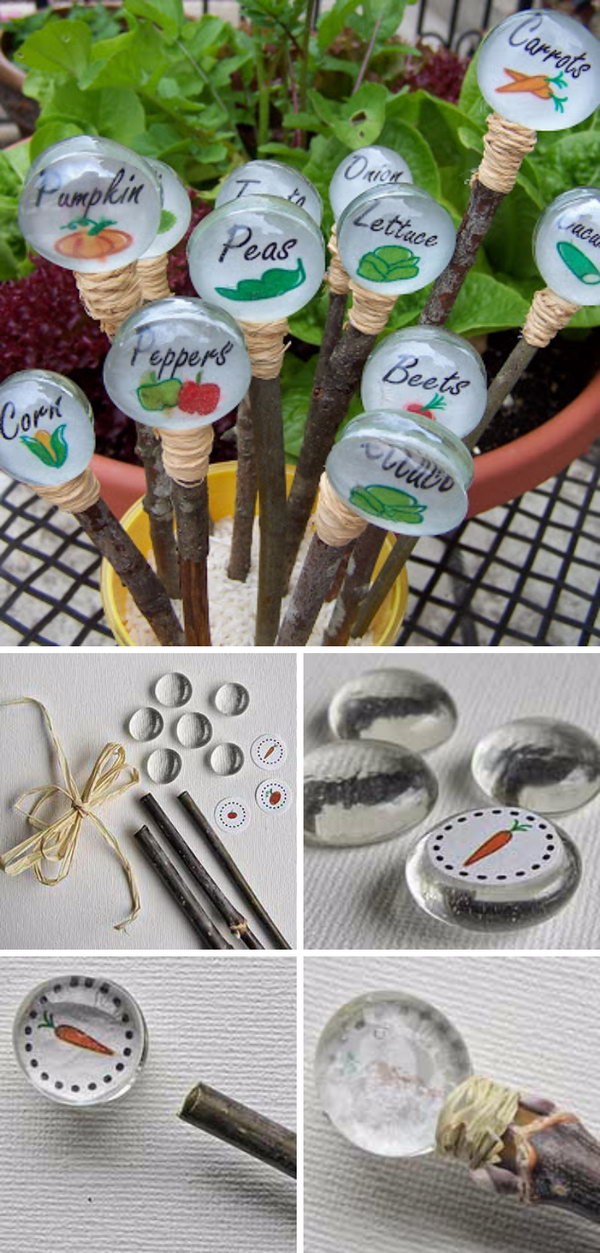 Stamped Spoons Plant Markers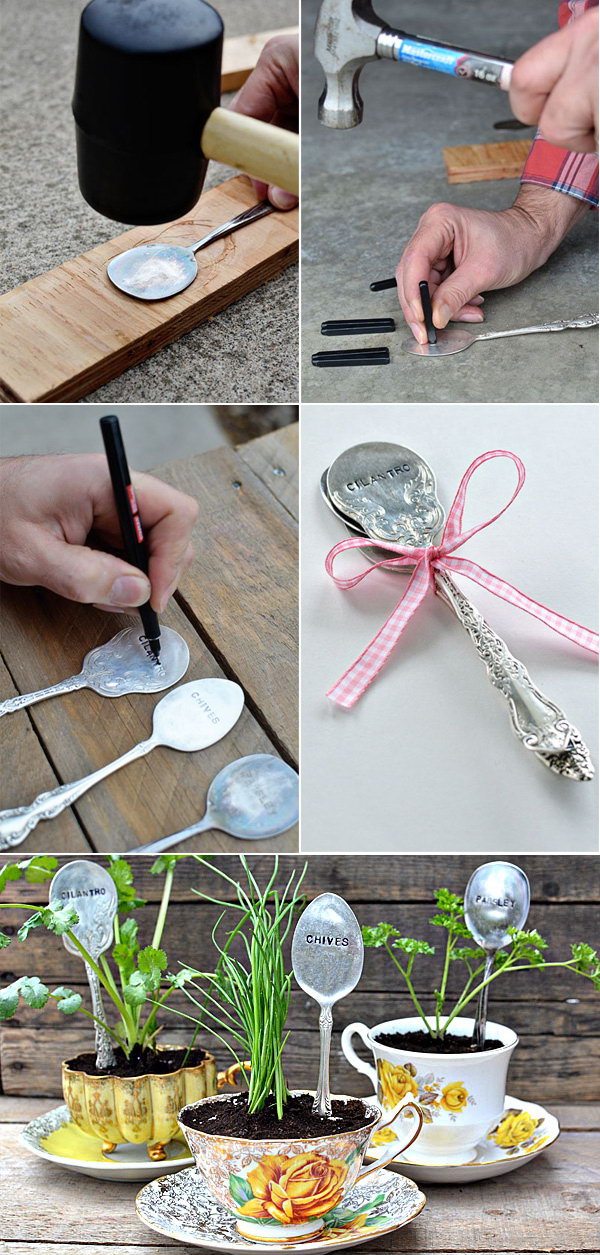 DIY Bottle Cap Flowers Plant Markers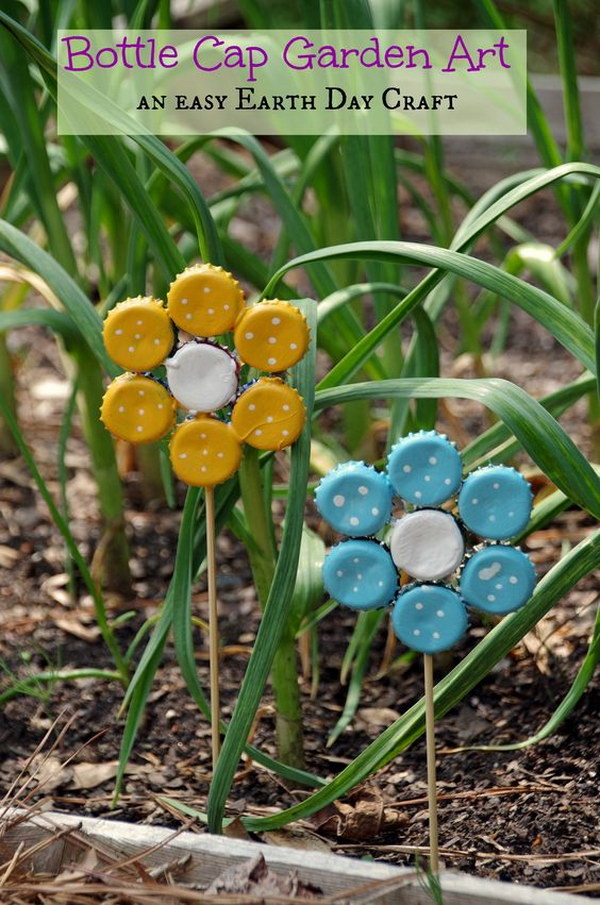 Recycled Mason Jar Lids Plant Markers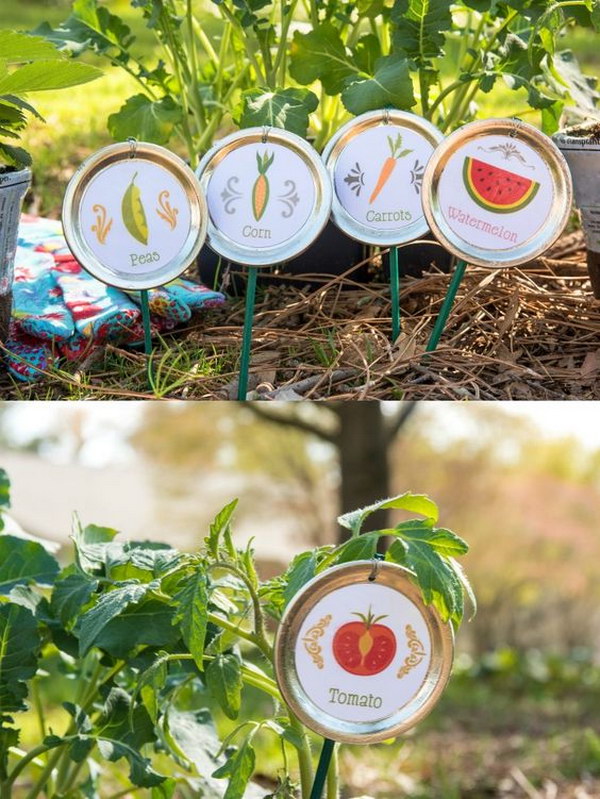 DIY Beaded Plant Markers

Cut-Out Clay Markers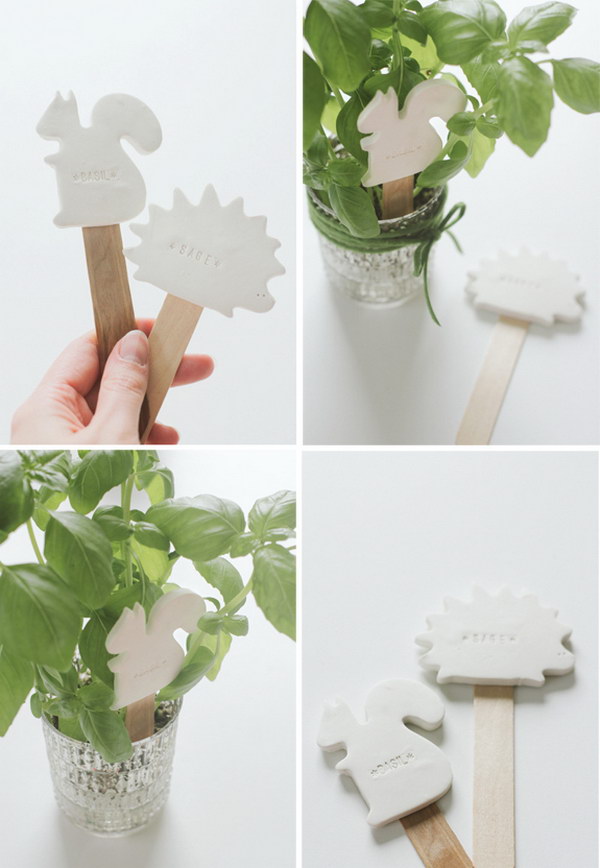 DIY Chalk Painted Plant Markers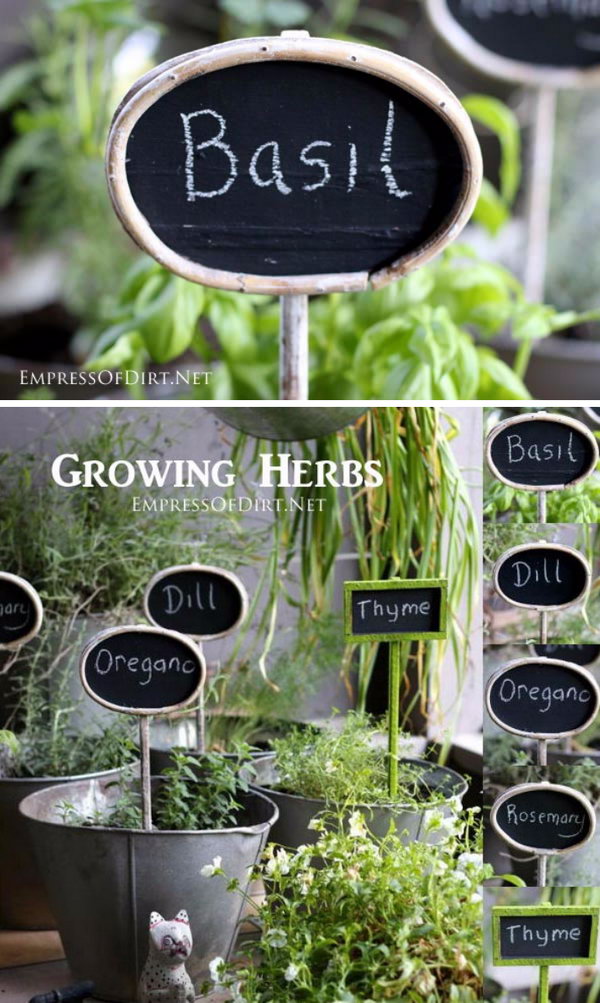 DIY Pop Can Garden Markers

DIY Wine Bottle Plant Markers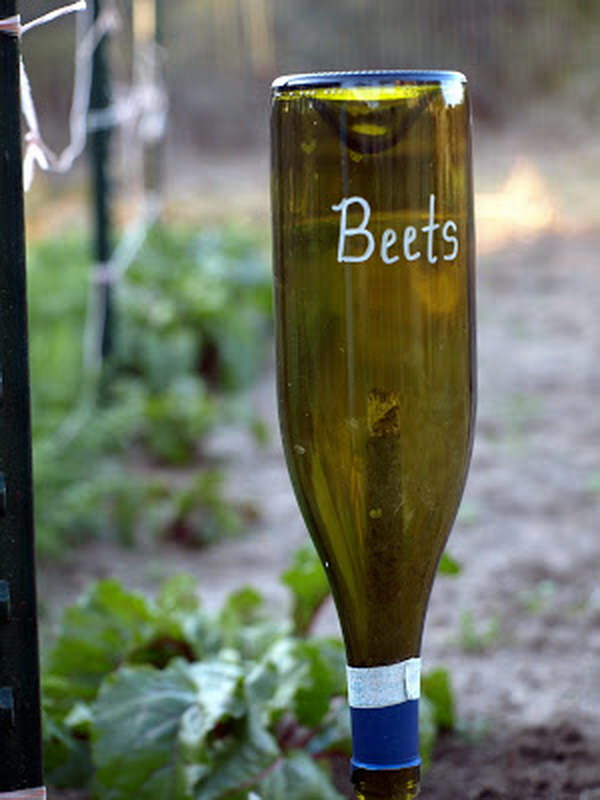 DIY Plant Marker Protector Using Mason Jar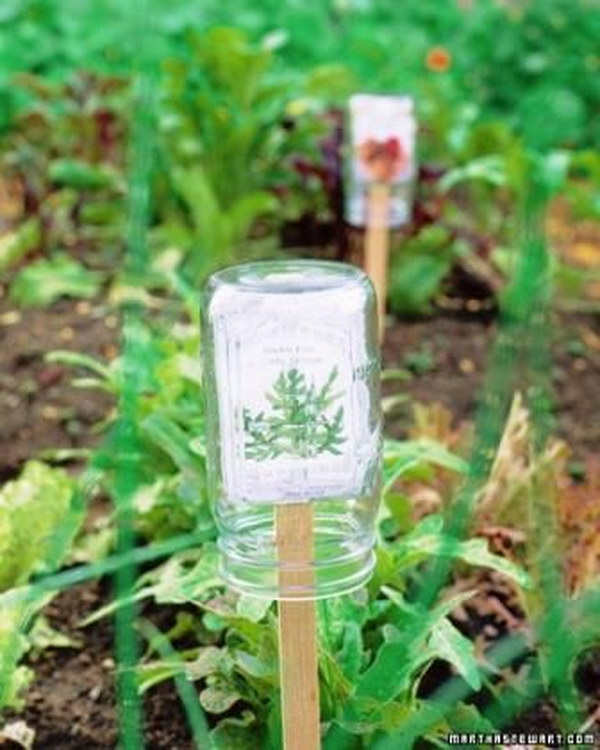 Recycled Can Lid Plant Markers