The cozy and colourful look of your kid's bedroom is obviously incomplete without some shimmer and glow. Make your kids comfortable with the dark by installing in their rooms one or more of these beautiful and creative DIY nightlight ideas. These DIY lamps are not only fun to make but also very pretty to look at. They are a perfect way to boost your and your kid's creativity.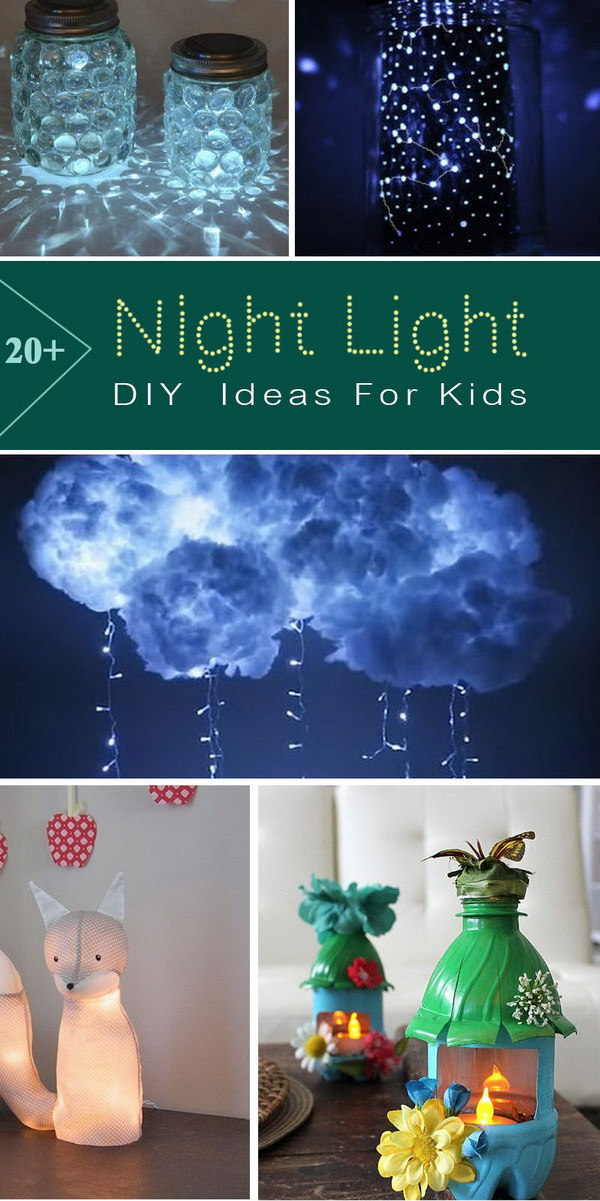 Unlike many DIY crafts, these night lights do not require many fancy supplies, instead they just require the assembling of a couple of everyday stuff and taa daa they are ready to glow! Here is a compilation of 20+ unique and cost-effective ideas for DIY night lights and lamps that you will surely want to add to your kid's room decor. Happy Crafting!
DIY Firefly Lamp

DIY Mason Jar Night Light

DIY Fairy House Night Lights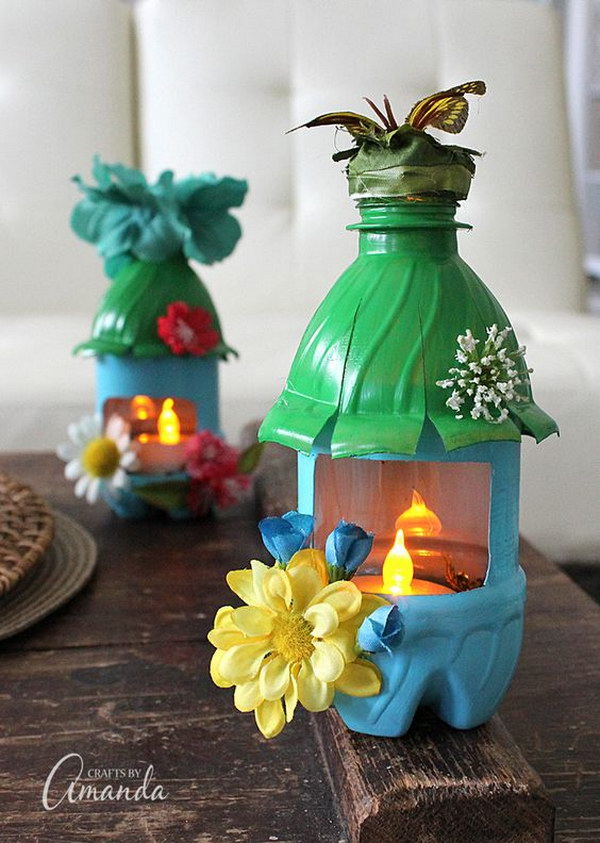 DIY Fairy Lantern Tutorial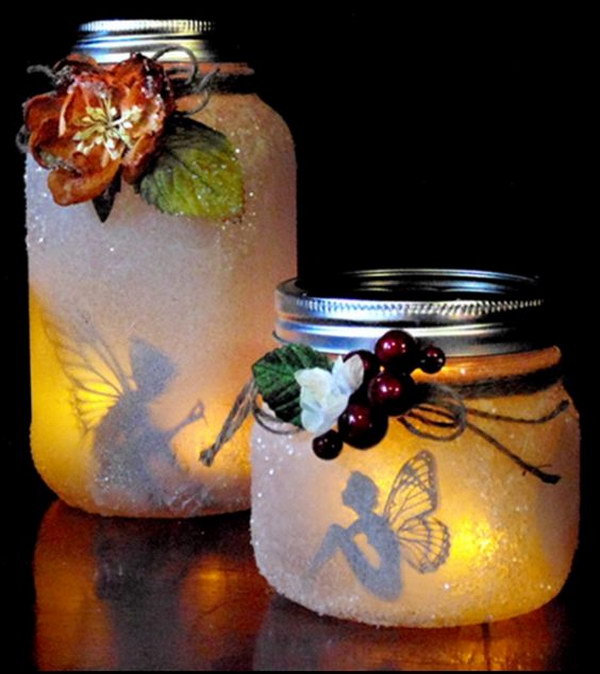 String Lights Above Bed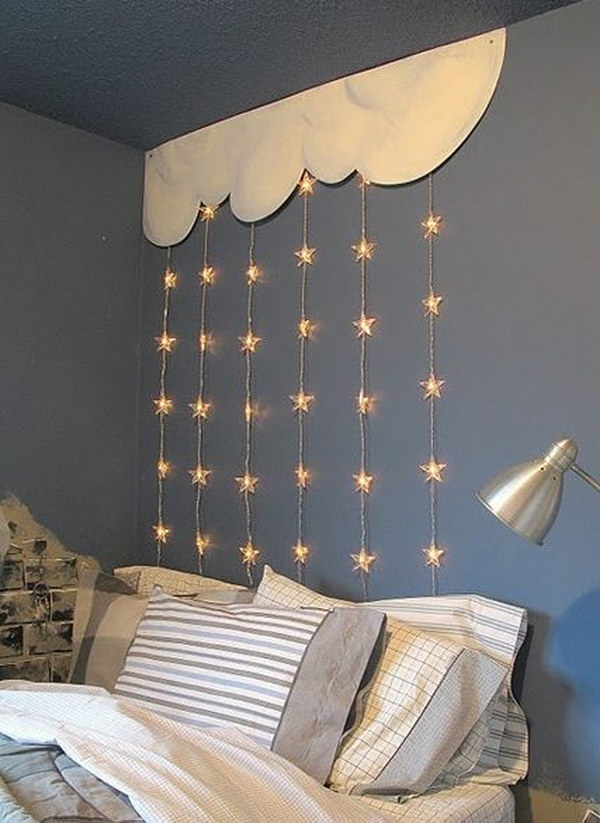 DIY Animal Lamp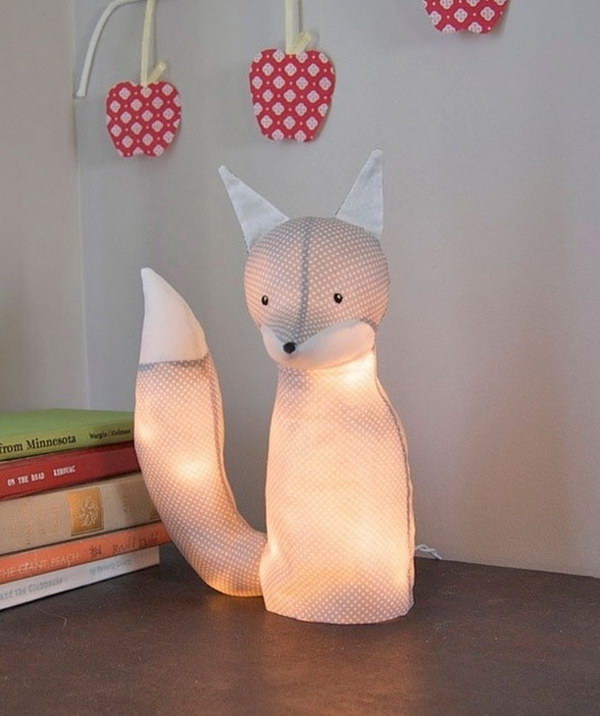 DIY Swan Nightlight For About $10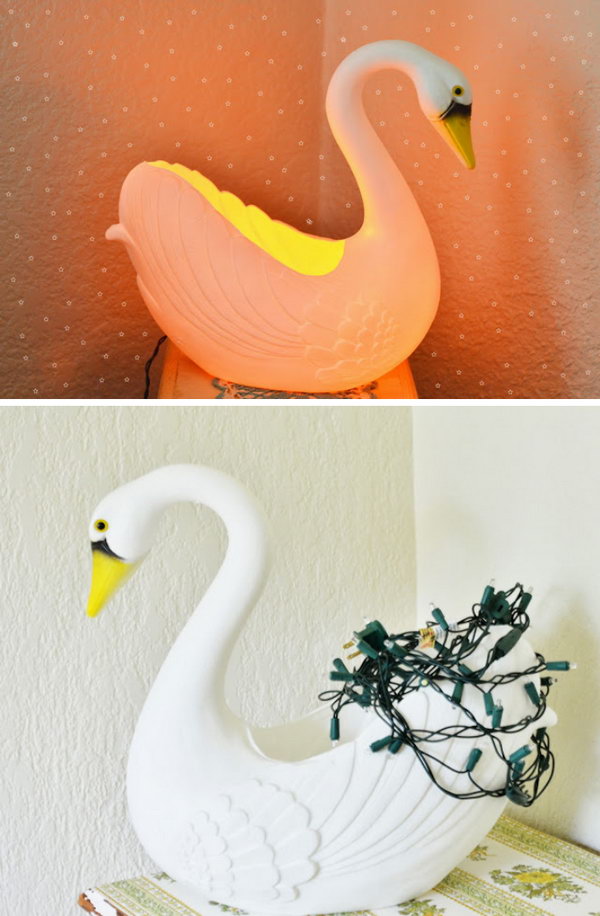 Star Ceiling Light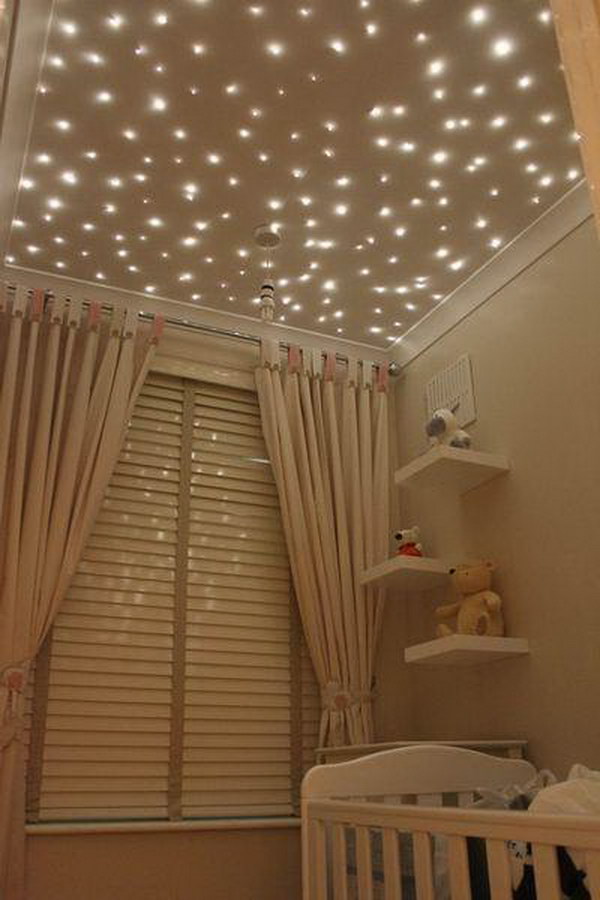 Now you can bring the glistening constellations to your kid's room by adding just a faux ceiling using foamcore. This ceiling night light will definitely brighten up the entire room!
DIY Glowing Fairy Bottle

DIY Hot Air Balloon Lamps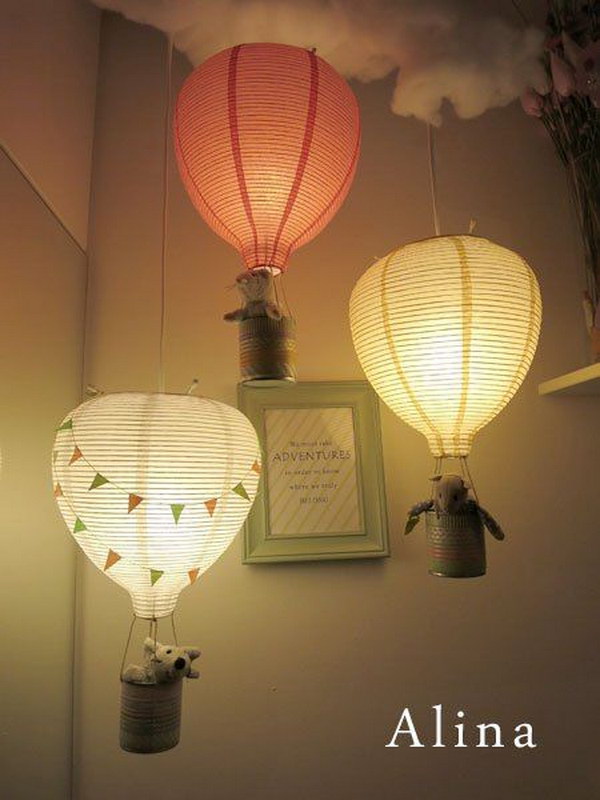 Baby Birdhouse Lamp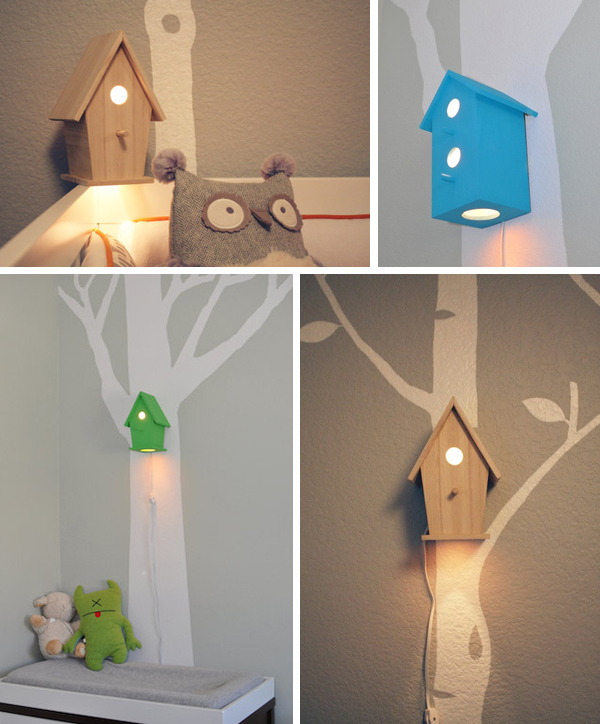 DIY Snowman Night Light For Christmas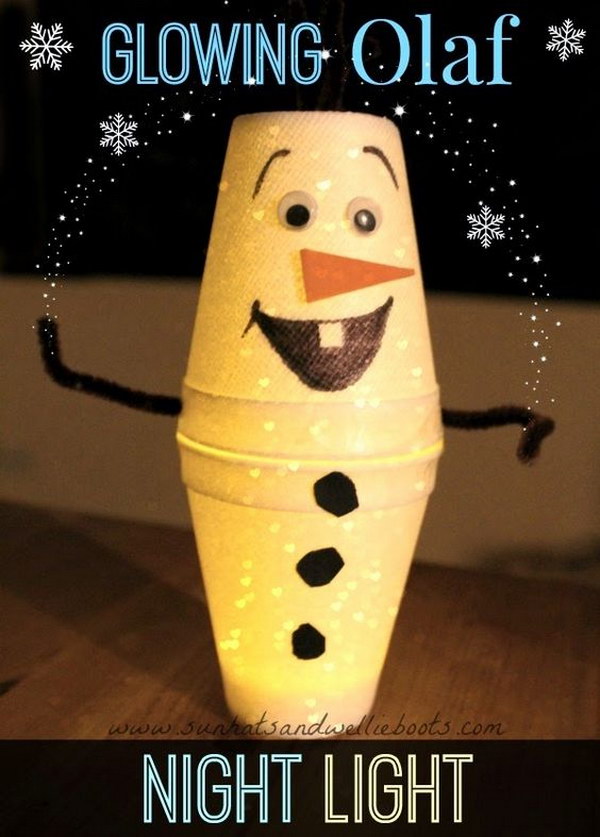 Easy Firefly Nightlight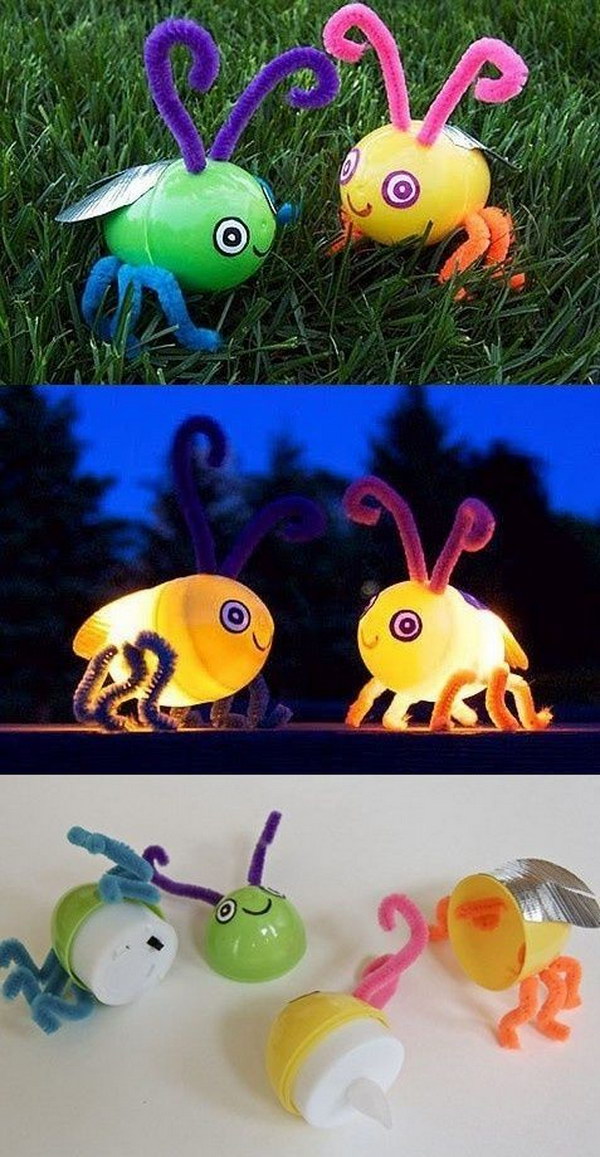 DIY Flower Lights Using Egg Cartons

DIY Flower Lights

DIY Light-Up Flower Frame Backdrop

DIY Ping Pong Ball Night Lights
DIY Fabric Star Lights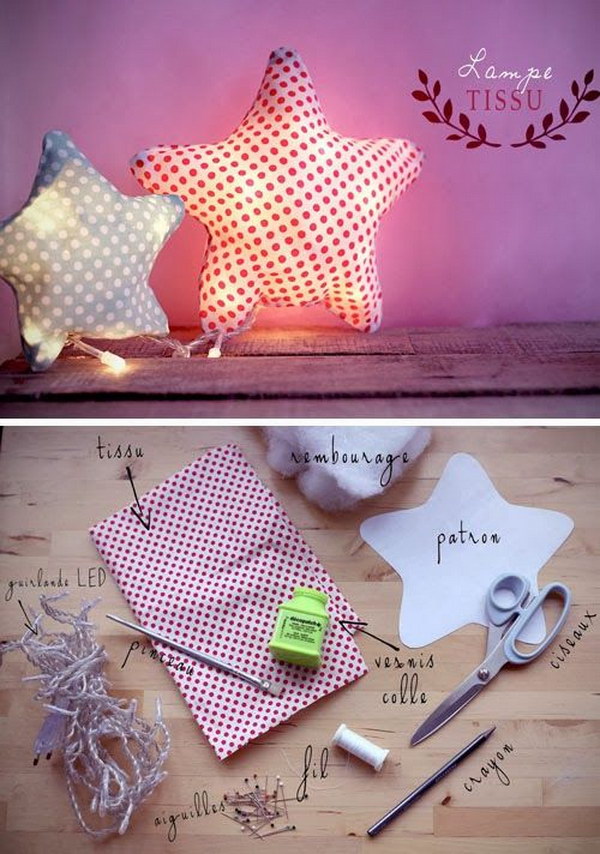 DIY Glitter Fairy Mason Jar Light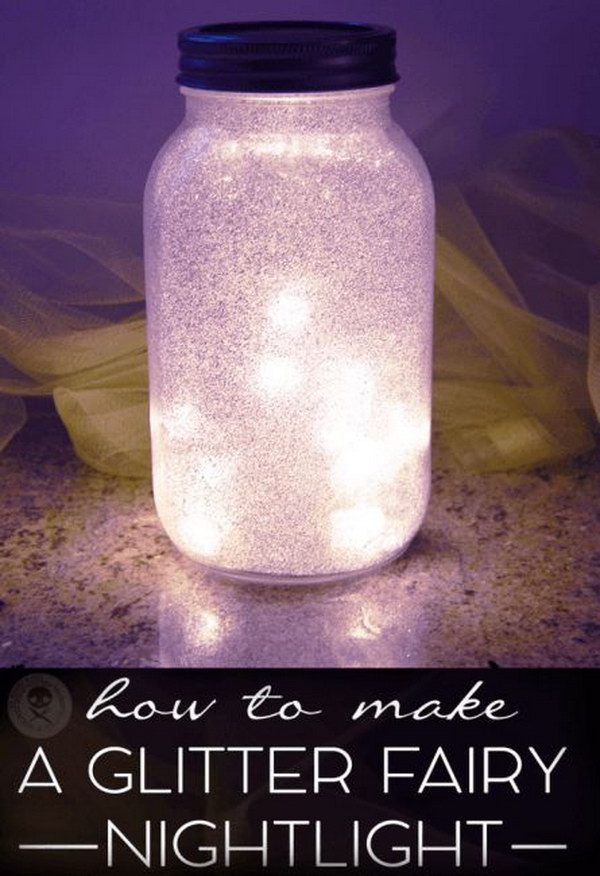 DIY Mason Jar Luminaries

DIY Constellation Jar

DIY Cloud Light