Versatile and useful USB flash drives are great gifts for your friends and families. They can also be used for a trade show, business promotion or contest giveaway. Here are some creative and fun custom USB flash drives, which would make your friends surprised and happy, or promote your business more effectively.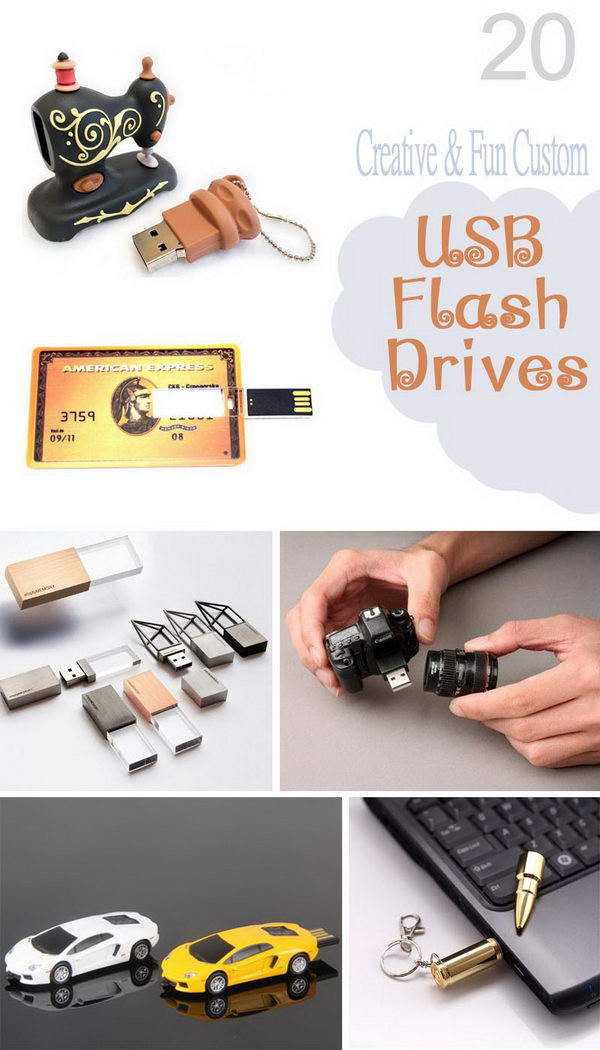 Vintage Sewing Machine Flash Drive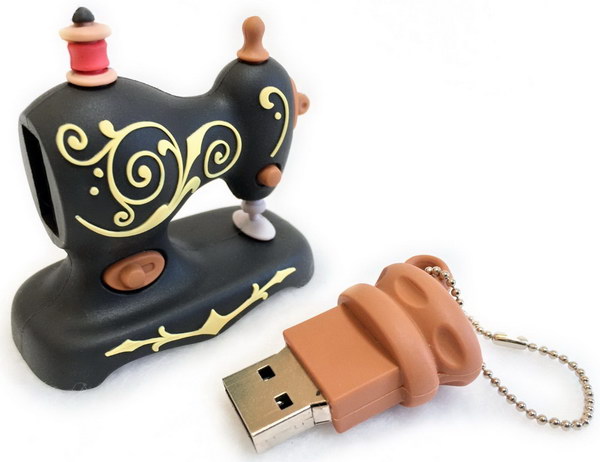 This flash drive is perfect for the sewing person. You can put all your embroidery design files in this cute little flash drive, and place it on top of your embroidery machine. Via Amazon
Nail Polish Bottle Shape USB Flash Drive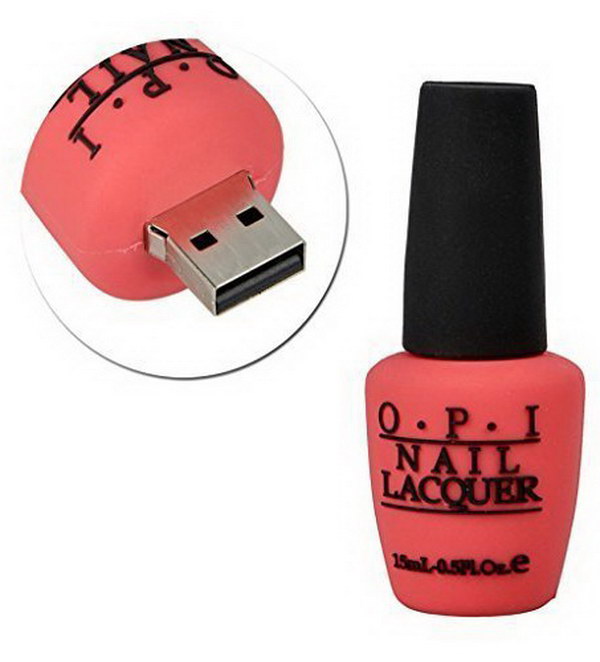 What a great gift for any girl who loves painting nails. Via Amazon
Credit Card Style USB Flash Drive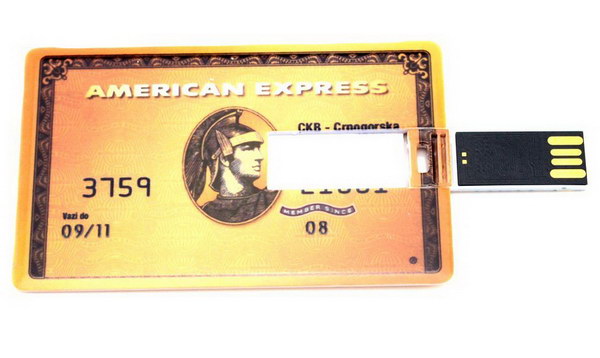 This would be a great cooporate gift for customer appreciation, event freebies or trade-shows. Amazon
Toast USB Drive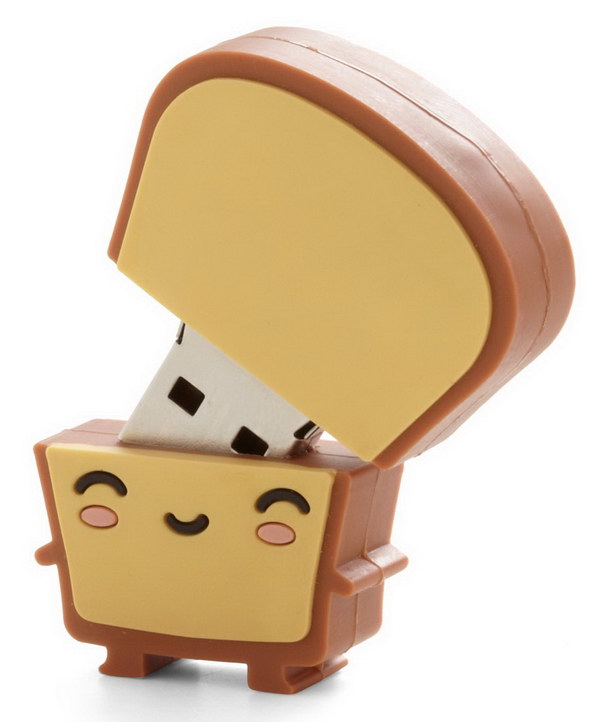 This toast USB drive makes a great gift for people who love breakfast-themed technology. modcloth.com
Chewing Gum USB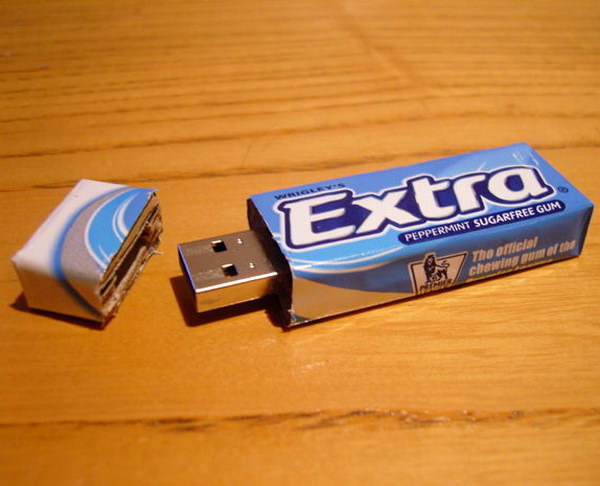 Get the tutorial via instructables.com.
Condom USB Drive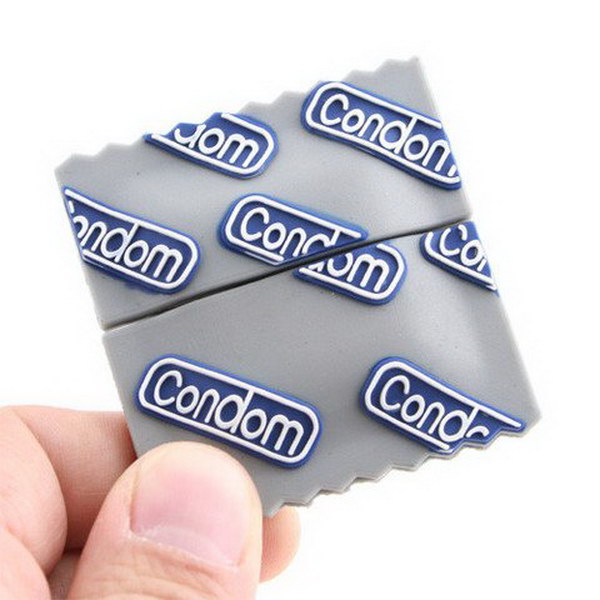 What a fun gag gift for your boyfriend. Just imagine what would others think when they see this on the table but don't know it's just a flash drive. Via Amazon
DIY Chanel Lipstick USB Flash Drive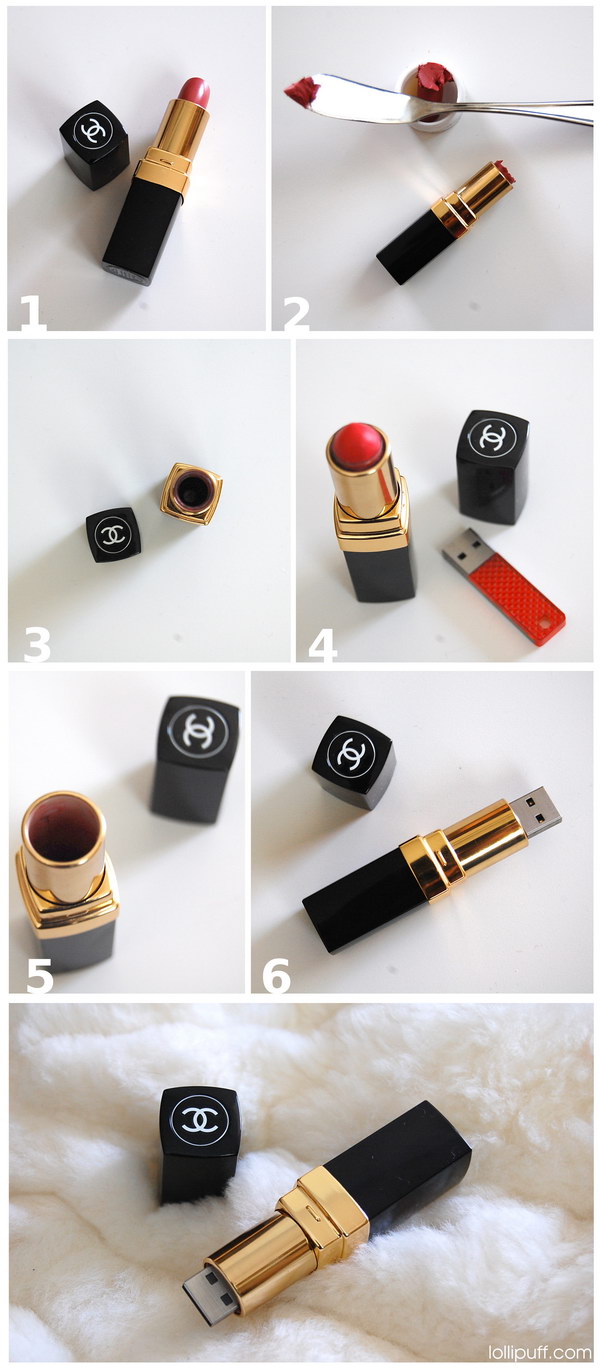 What a fashion tech accessory. Every girl will want this sexy and luxurious USB flash drive. Get the tutorial via lollipuff.com.
Make Your Own USB Flash Drive Bracelet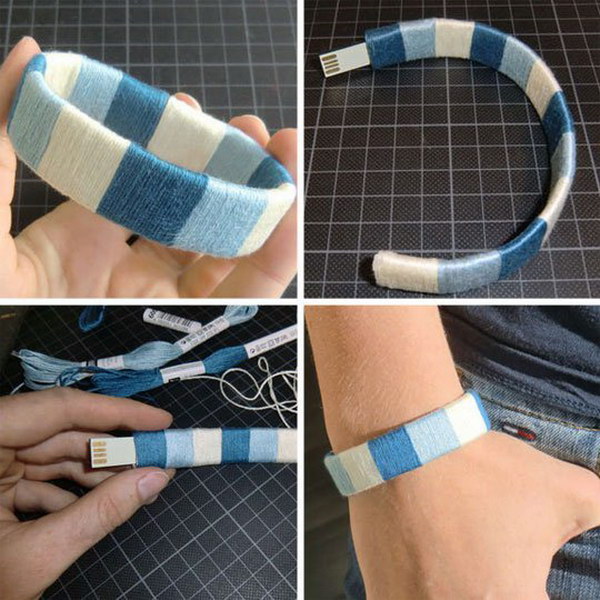 What an easy way to customize some portable storage and carry it fashionably upon your wrist! Get the instructions via apartmenttherapy.com.
DIY Duct Tape Decorated Flash Drive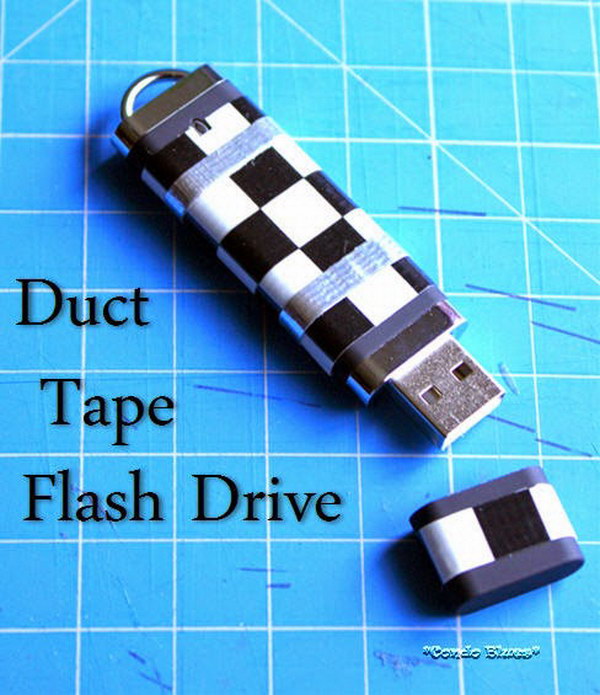 Turn your plain and boring flash drives to a cool gift with printed duck tape(via Amazon). Get the steps via condoblues.com.
Camera USB Flash Drive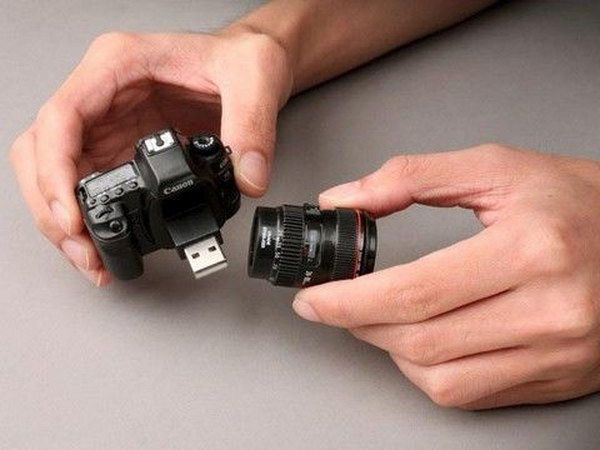 If your boyfriend is a photographer or camera fanatic, this would be a cute gift for him. Via Amazon
USB Flash Drive That Looks Like A Stone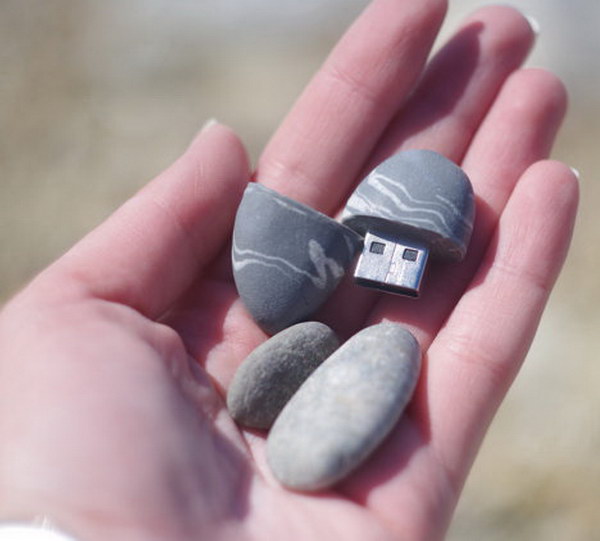 It's a great gift idea for people who loves nature and eco things. source
Steampunk Submarine USB Flash Drive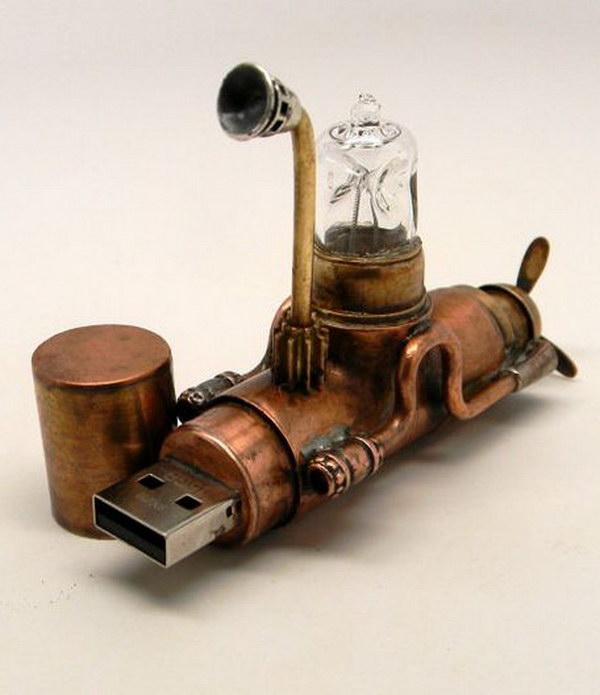 What an amazing gift idea for steampunk girls or men! The propeller can turn and the glass bulb glow blue when connected. source
Hand Polished Stainless Steel Sculptural Memory Stick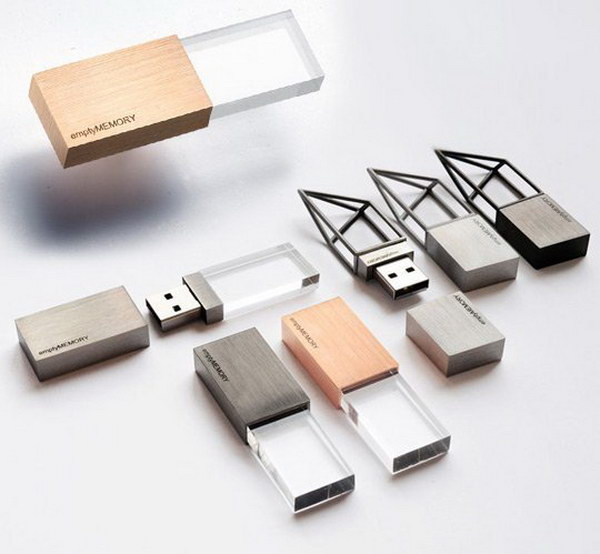 Mini Cookie USB Flash Drive
What a fun gift for your friend. Give it as a gift and see his reaction when he think it's a real Oreo cookie. source
DIY Eraser USB Flash Drive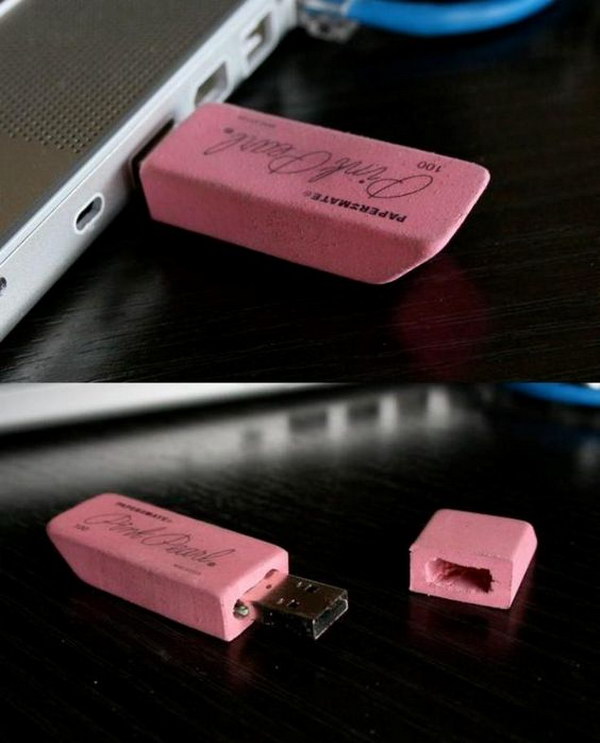 This eraser USB flash drive is an easy and great back to school gift. Get the tutorial via instructables.com.
Book USB Flash Drive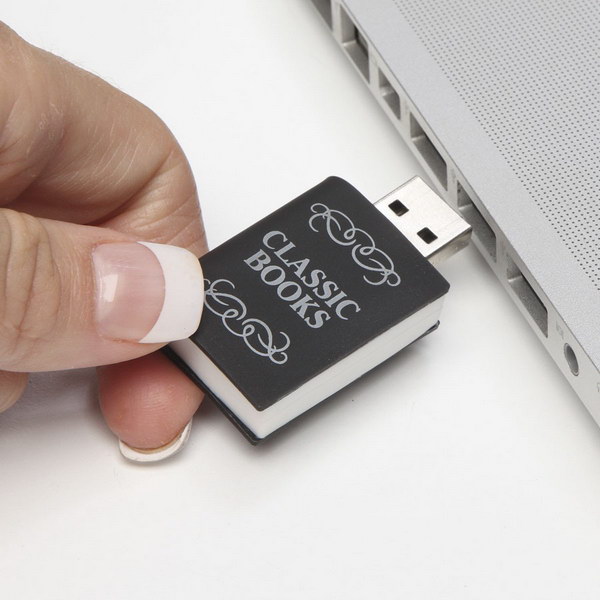 This little USB library contains 3,000 classic books, including War and Peace, Little Women, Huckleberry Finn and much more! If you have someone who enjoys reading, its a nice thoughtful gift to give him or her, Via Amazon
Coca Cola USB Flash Drive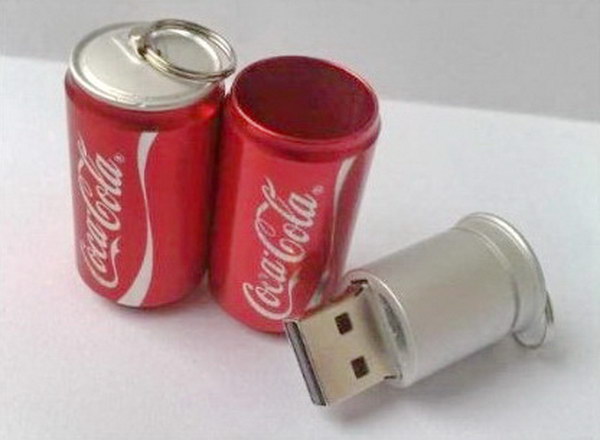 This USB flash drive looks very much like an actual can of soda, and is a perfect gift for your Coca Cola enthusiast friend. Via Amazon
Lamborghini USB Flash Memory Drive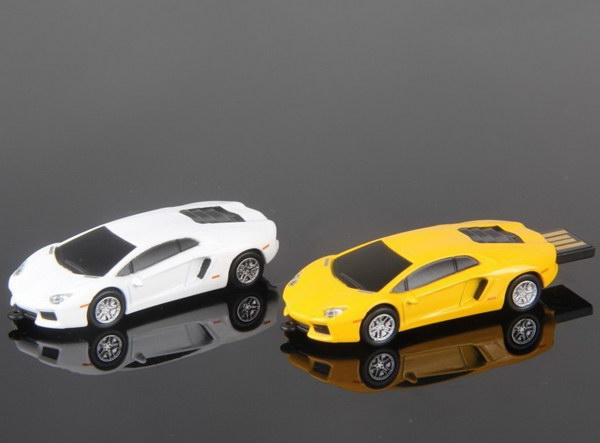 This awesome USB flash drive looks just like a matchbox car, and would be a great present for people who love cars. Via Amazon
Iron Man Mask USB Flash Drive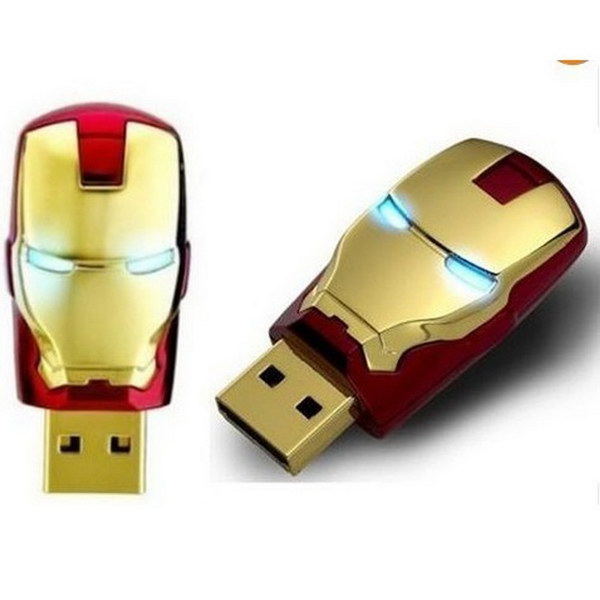 What a cool Ironman USB flash drive with blue LED lights in the eyes. Via Amazon
Bullet Flash Drive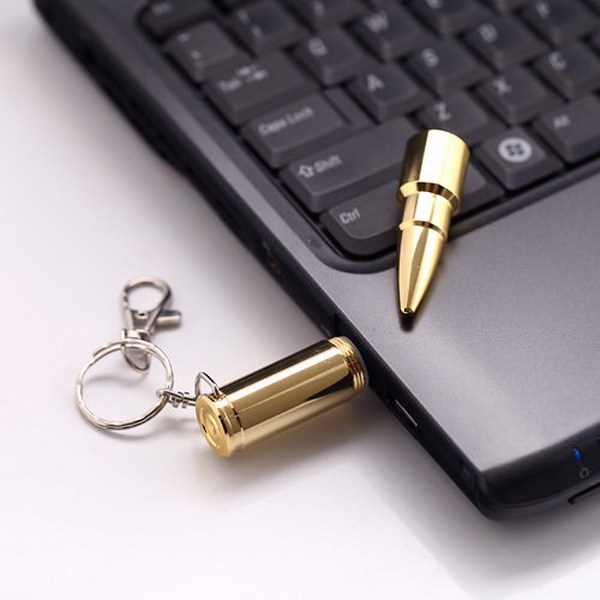 What a cool and unique piece of functional key chain, and it's a great gift for men who love guns. Via Amazon