Christmas is just around the corner and the winter chill encourages everyone to gather around the fire. Are you going to decorate your fireplace mantel for Christmas and impress your friends and neighbors when they arrive?
A fireplace mantel makes the perfect spot for your Christmas decorations. It it the easiest place to add some instant holiday cheer. You can decorate the mantle with garland, stockings or candles, and create as simple or elaborate a design as desired.
Check out these gorgeous Christmas mantel decoration ideas & tutorials. Decorate your mantel using one of these creative ideas and bring more cheer to your house this holiday season!
Elegant Christmas Mantel Decoration with Thick, Full Garland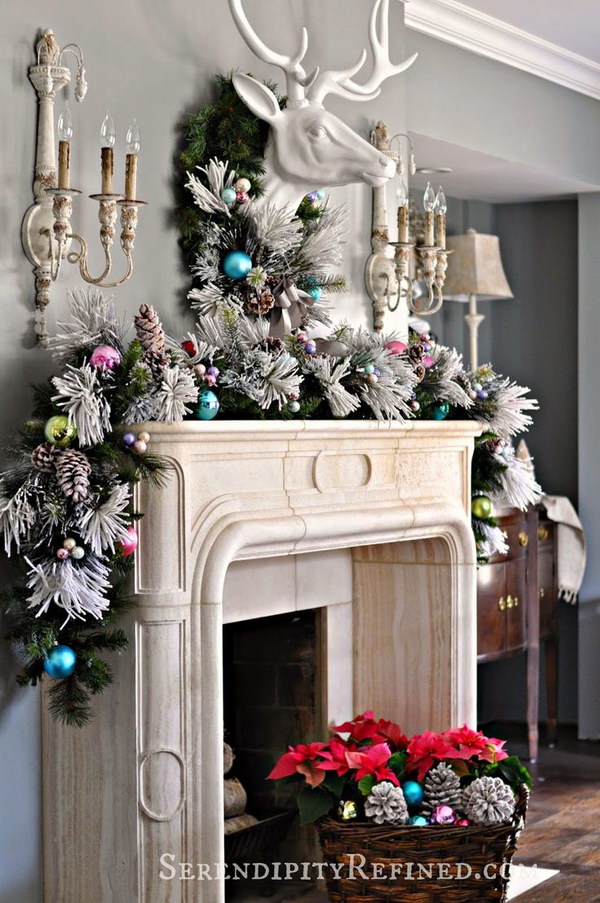 Stylish Gold and Silver Christmas Mantel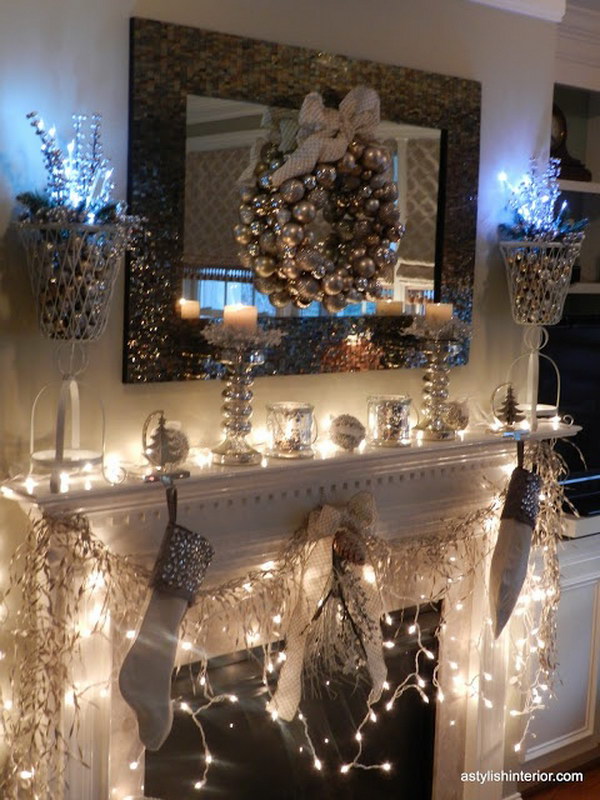 Blue Christmas Mantel with a Bubble Wreath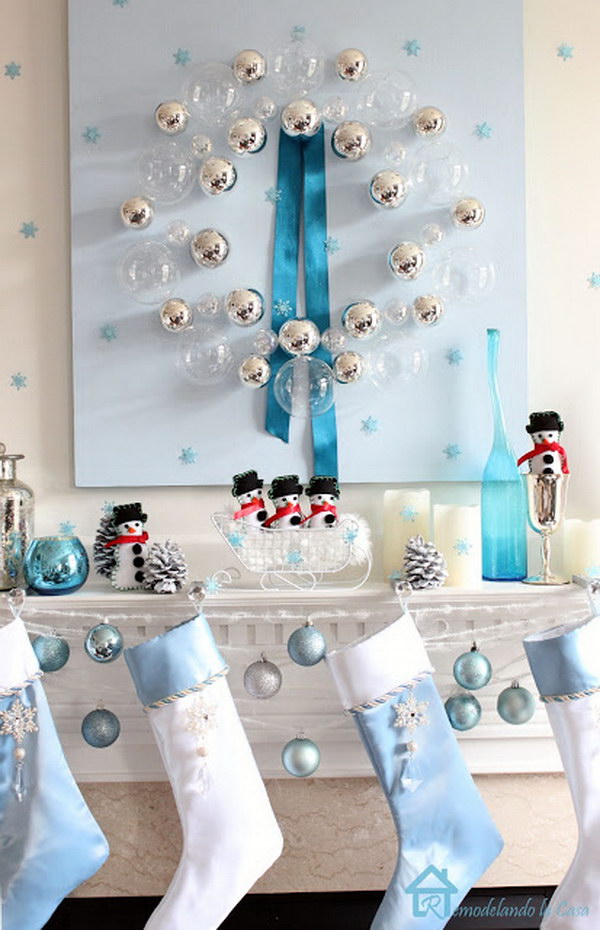 Rustic Look Mantel
Red Berry Wreath Hanging on the Mirror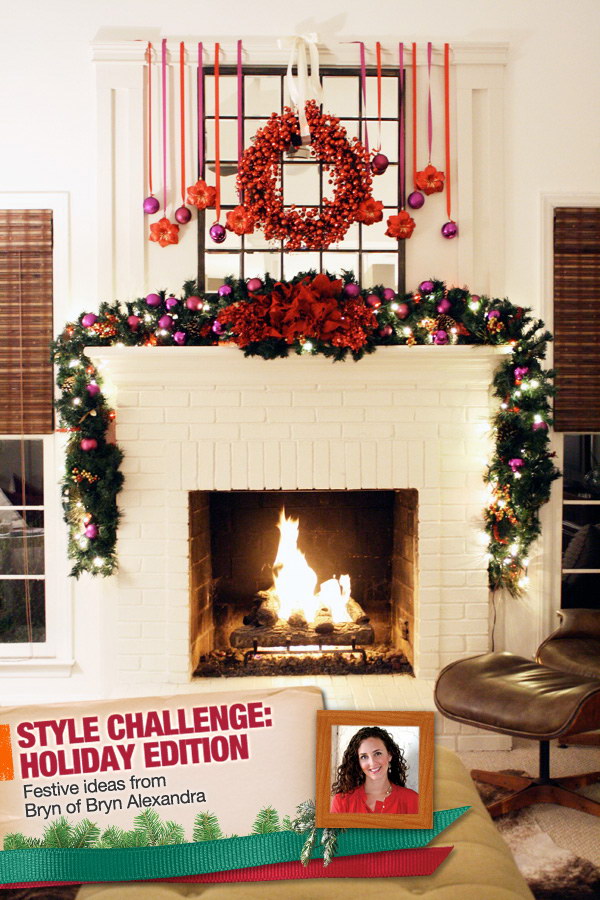 Elegant Christmas Mantel in Turquoise, White And Silver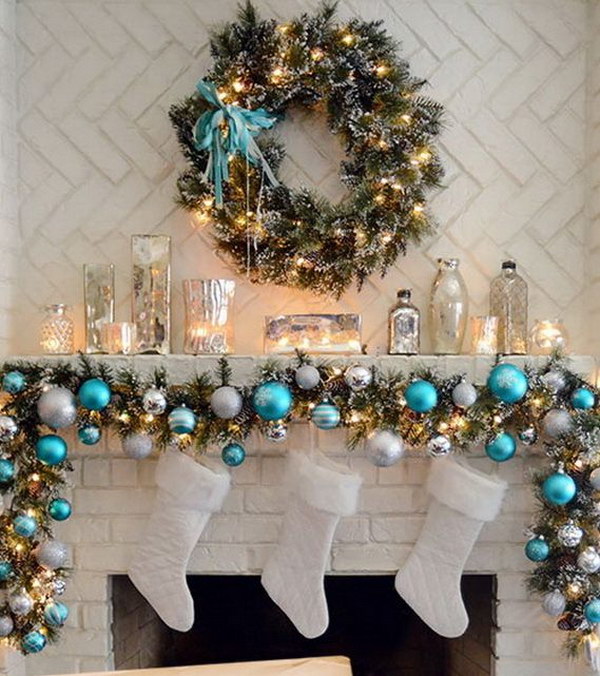 Hanging Green Christmas Wreath over White Wood Mantel with Green Leaves and Long Feathers on the Mantel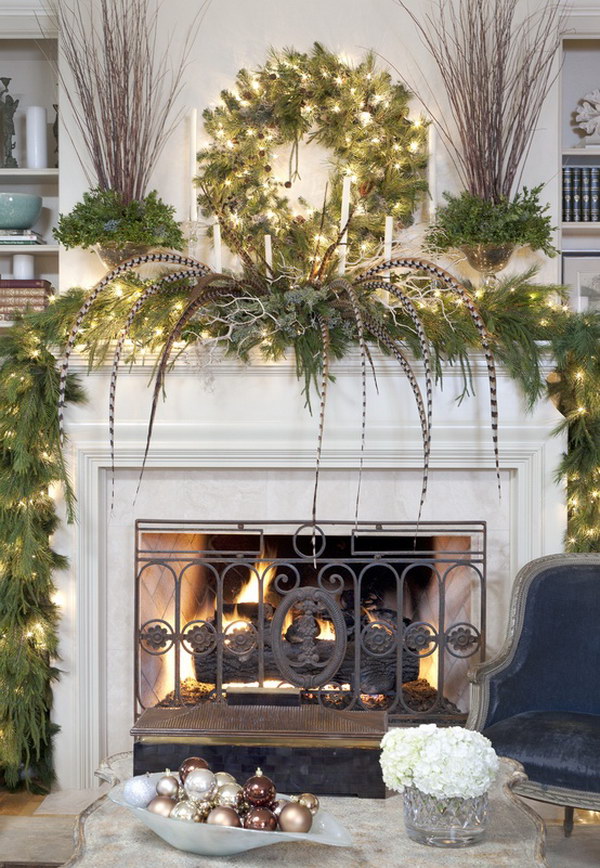 Country Christmas Mantel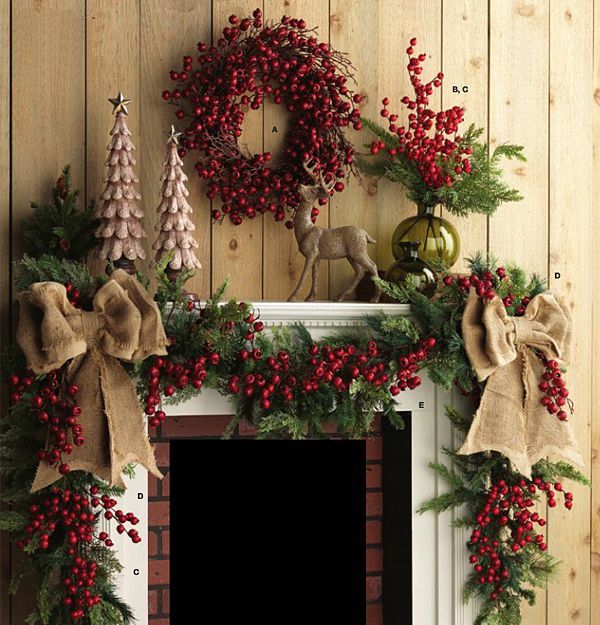 Aqua and Silver Christmas Mantel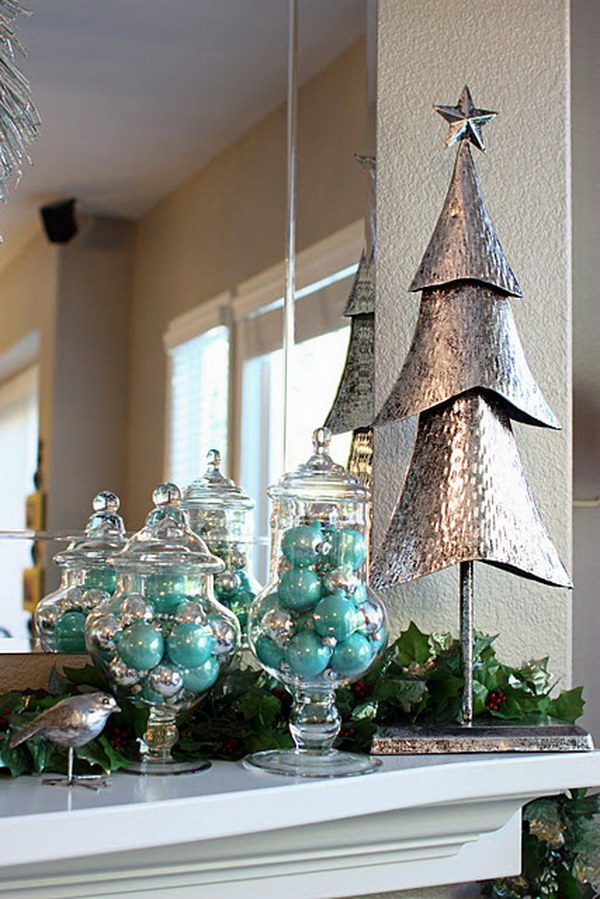 DIY Glitter Joy Letters

Noel Christmas Mantel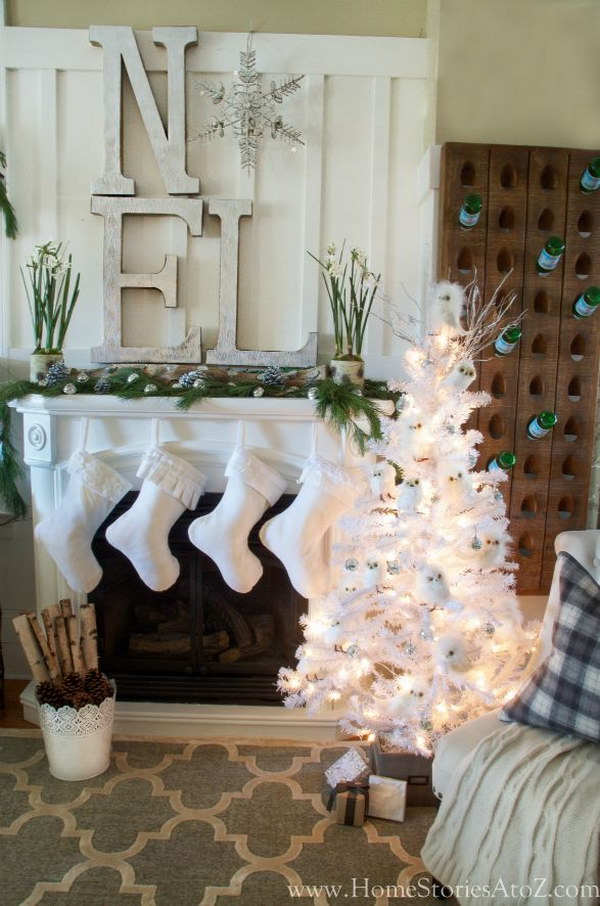 Red Cherry Wreath with Evergreen Garland Draped Across the Mantel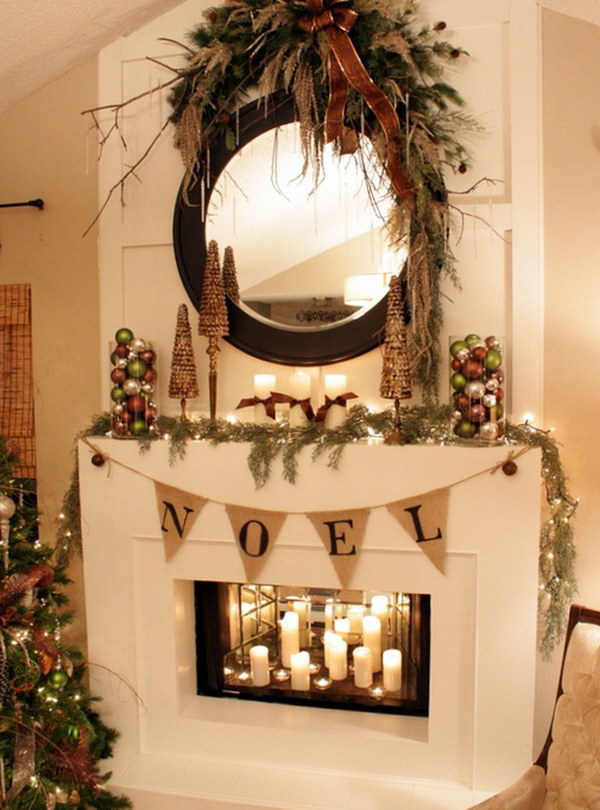 Silver and Gold Mantel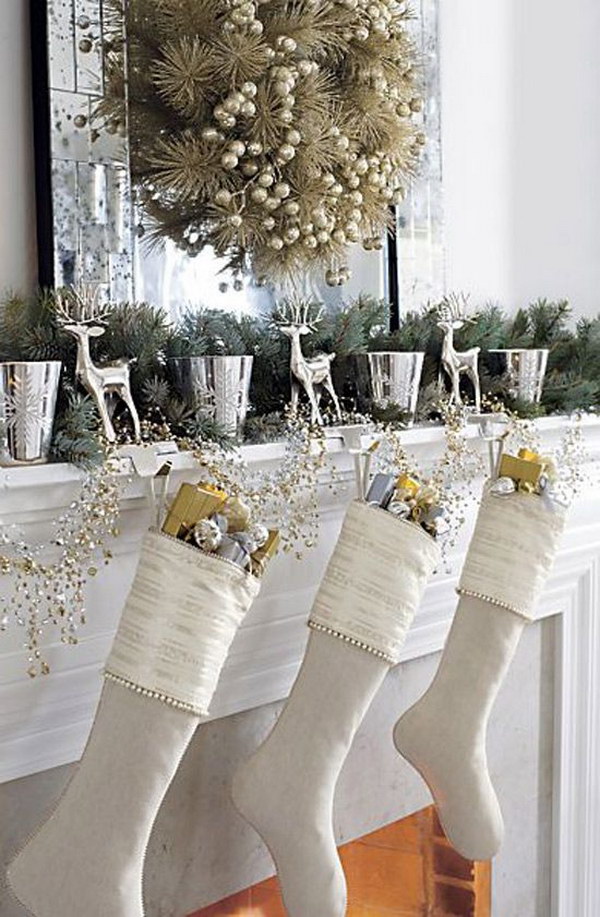 DIY Giant Wooden Star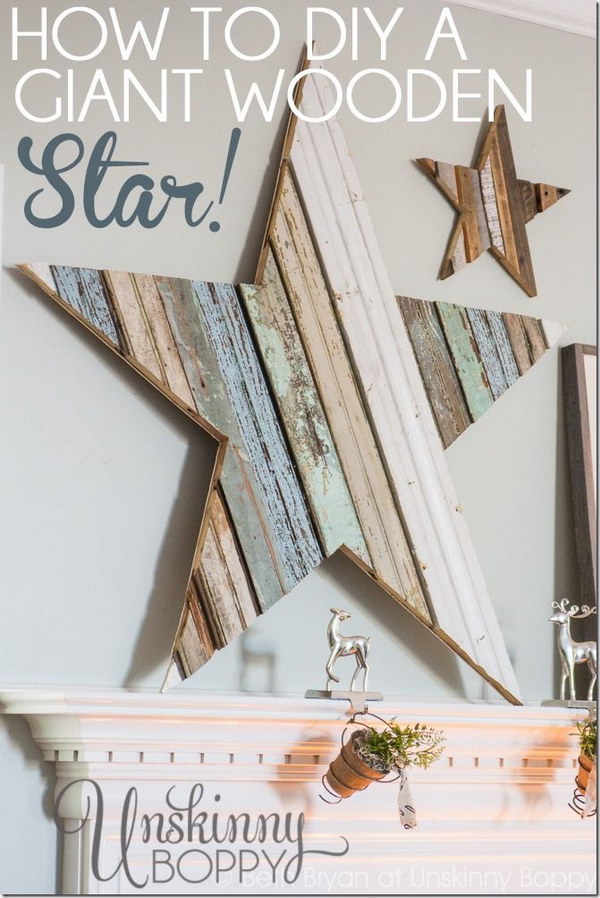 Rustic Mantel with Pinecones, Green Garland and Pallet Board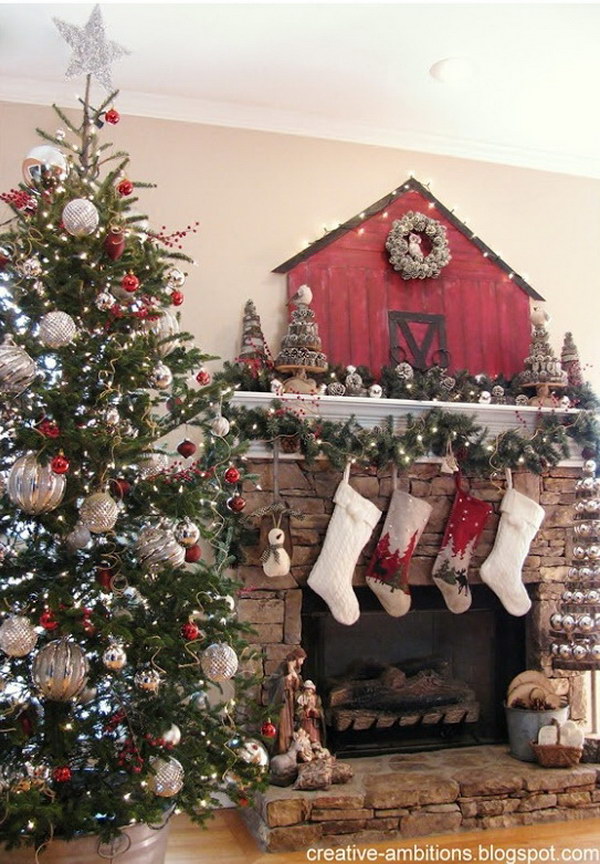 Christmas Mantel With Stars Craft Paper and Lantern and Pines Cones and Leaves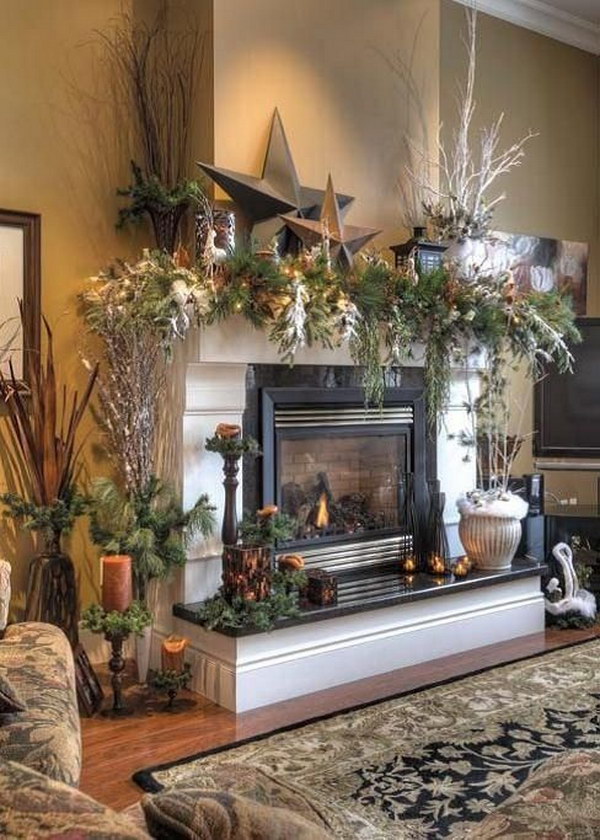 Awesome DIY Ornament Garland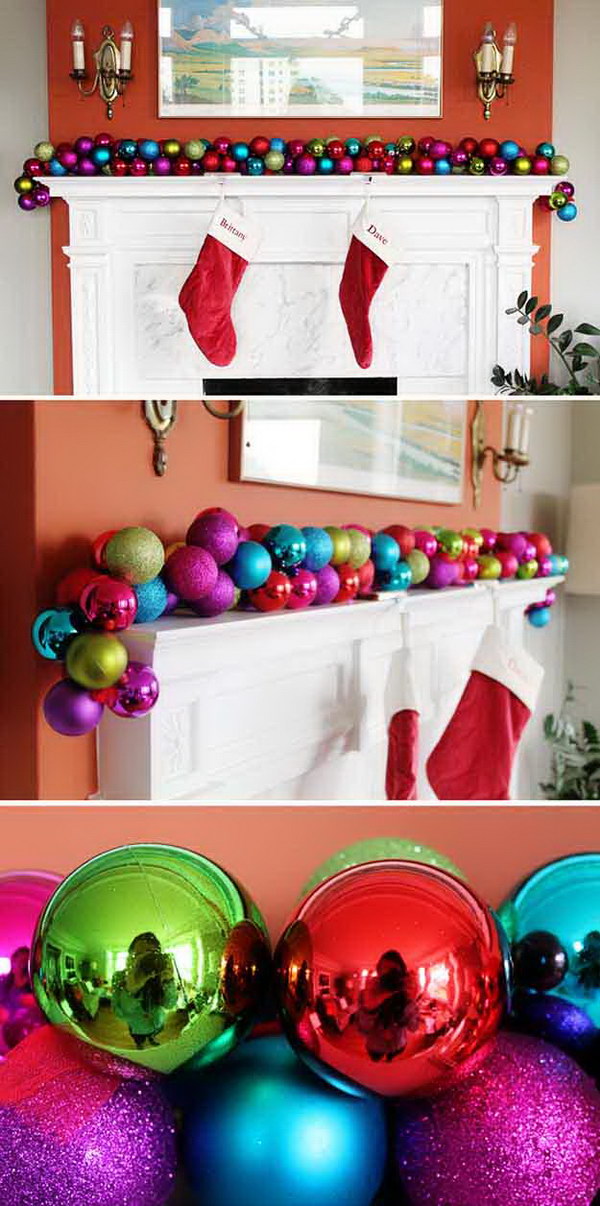 Pretty Sparkly Mini Christmas Trees for Christmas Mantel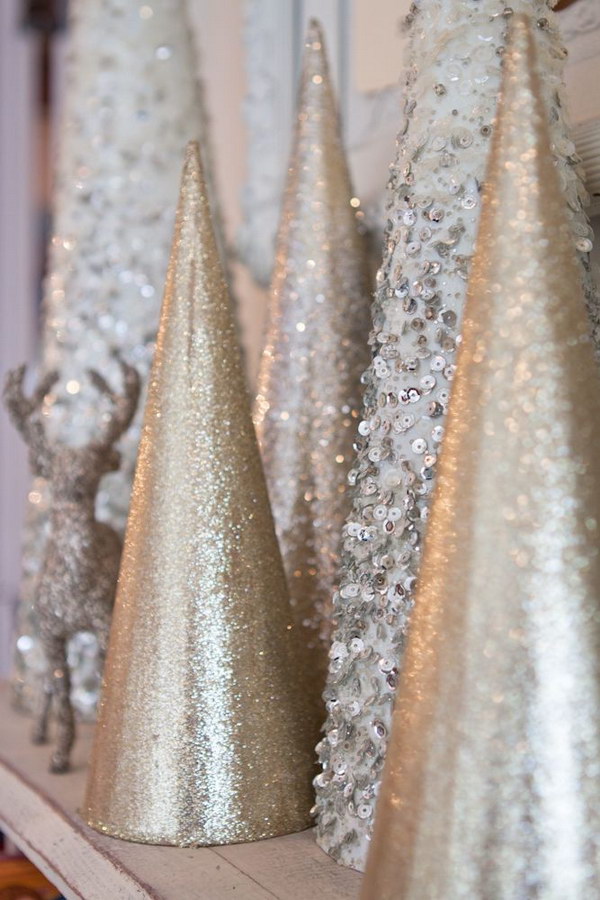 Gold Christmas Mantel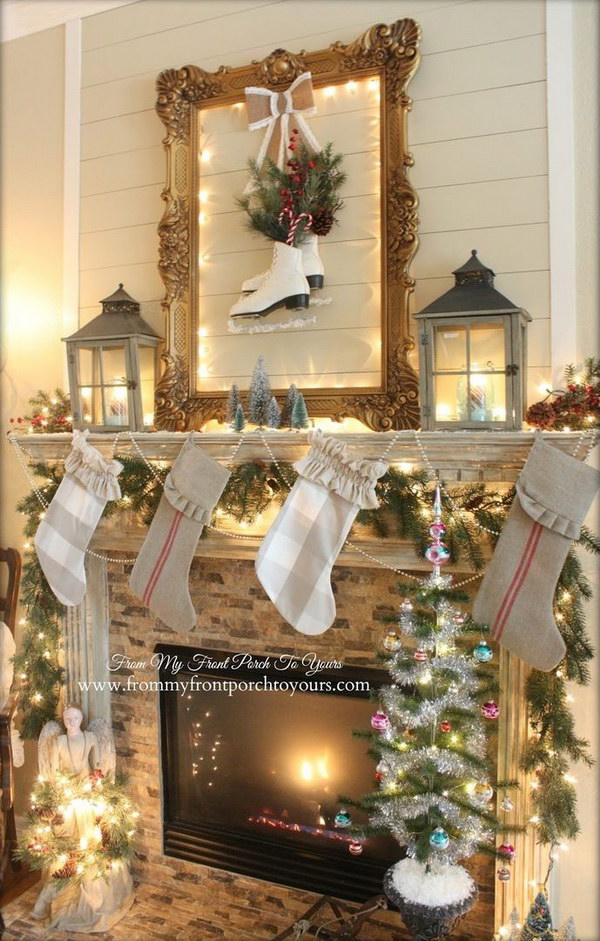 Exquisite White Vintage Christmas Mantel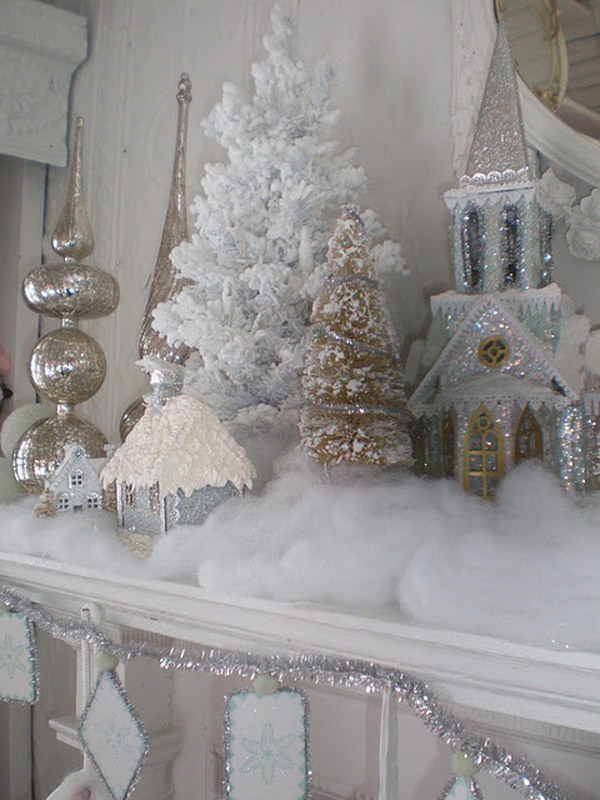 Whimsical Christmas Mantel Decoration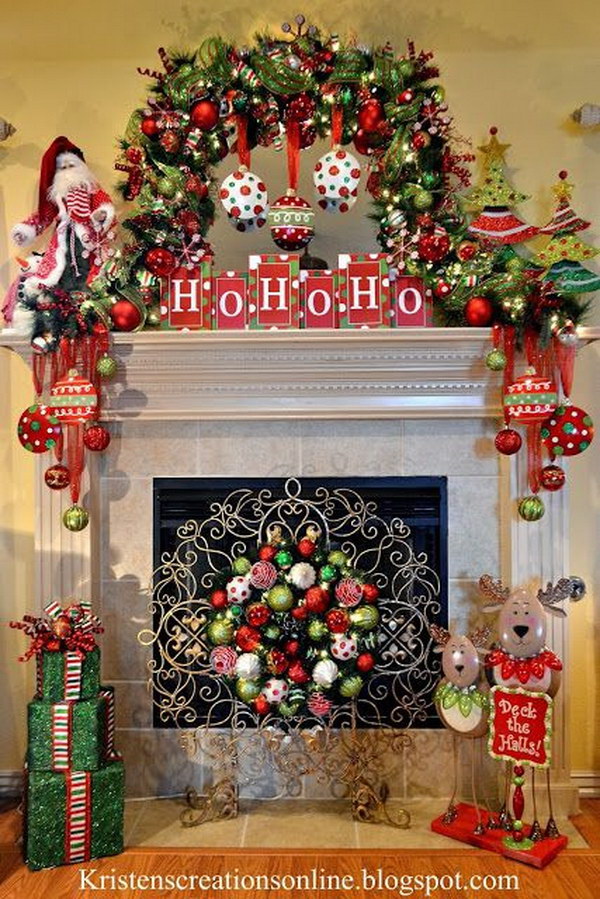 DIY Angel Wings from Cardboard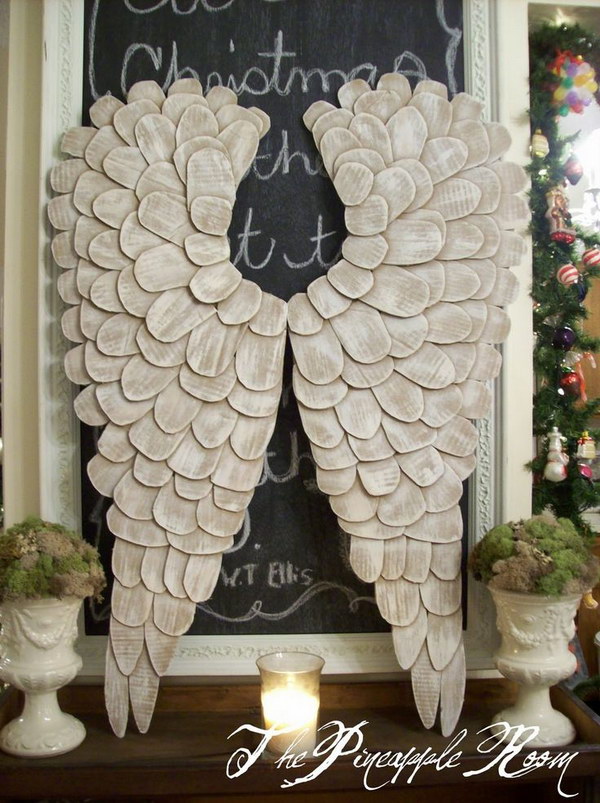 Or Beautiful Wings Made from Paper Plates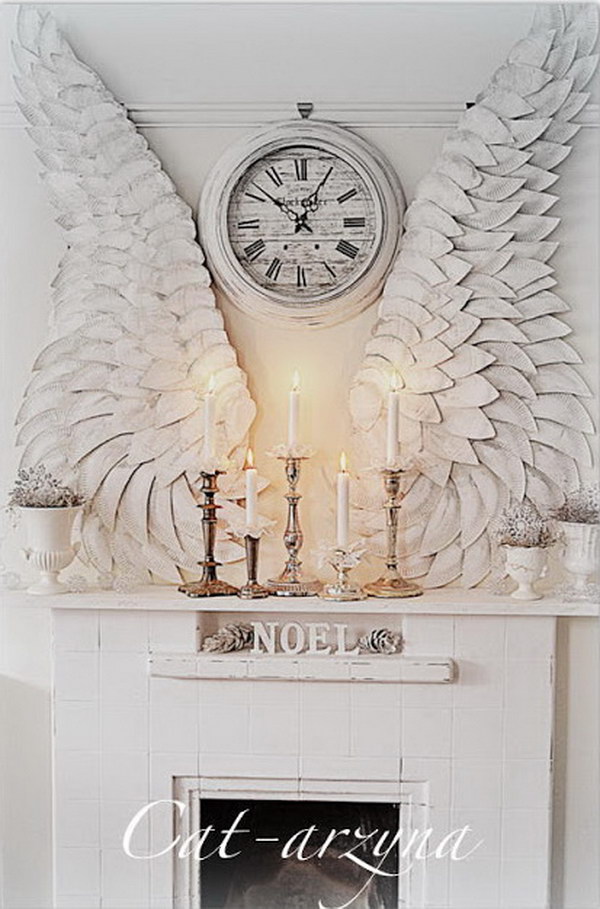 Place letter stickers on ornaments and string them together with ribbon for mantel decoration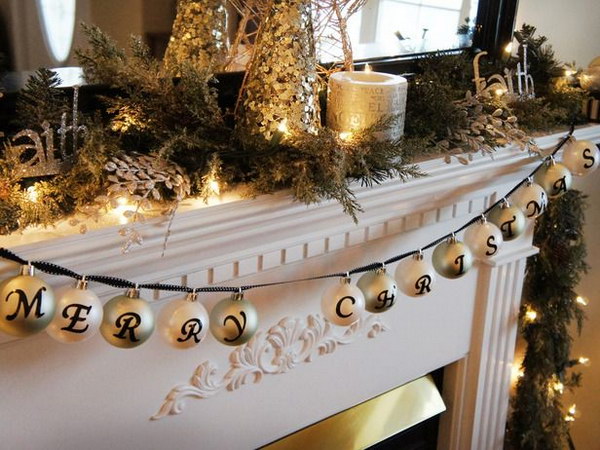 Glass Jar Candle Holders with Fake Snow, Greenery and Pinecones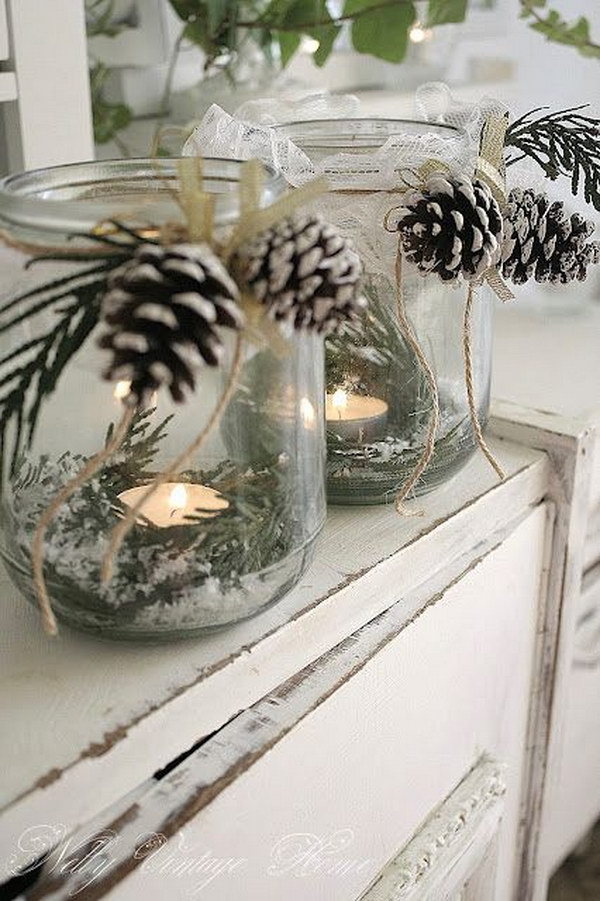 Simple Beautiful Holiday Mantel DIY JOY Letters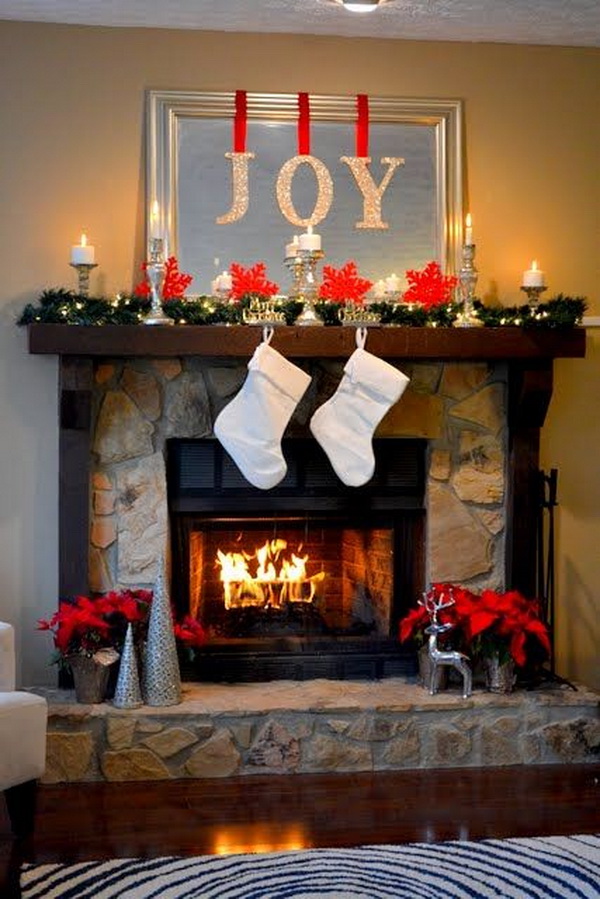 Old Window with Hanging Ornaments in Each Pane for Christmas Decor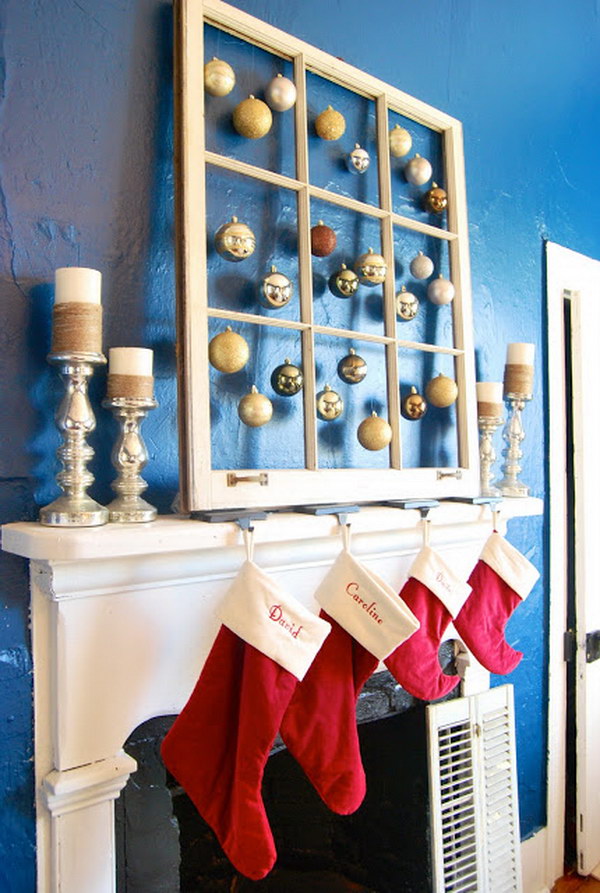 DIY Let It Snow Mantel