Are you struggling to find the perfect gifts for the musician or music lover in your life? We've rounded up some cool gift ideas for music lovers that would help them enjoy music even more and show off their love of music. From musical wine glasses and guitar refillable cigar cigarette lighter to music note bottle opener to music branches headphone splitter, there are so many creative options when deciding what cute music gifts to give to your loved ones.
Musical Wine Glasses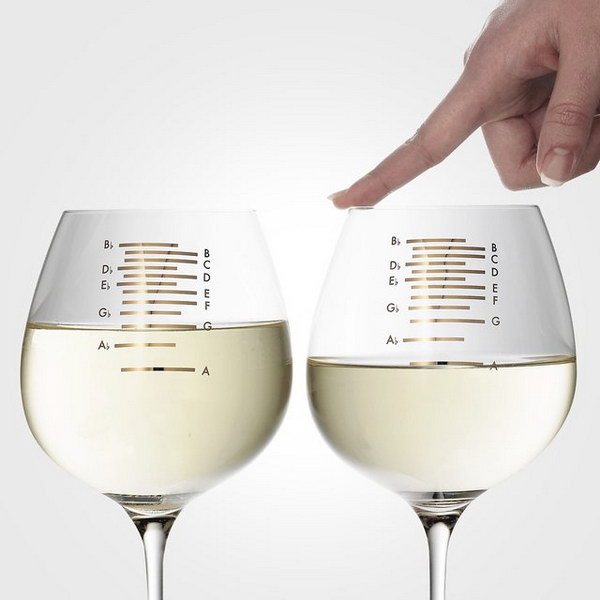 What magical musical creations! Knock the glass to hear music ring out. Perfect gift idea for music and wine lovers! source
Guitar Refillable Cigar Cigarette Lighter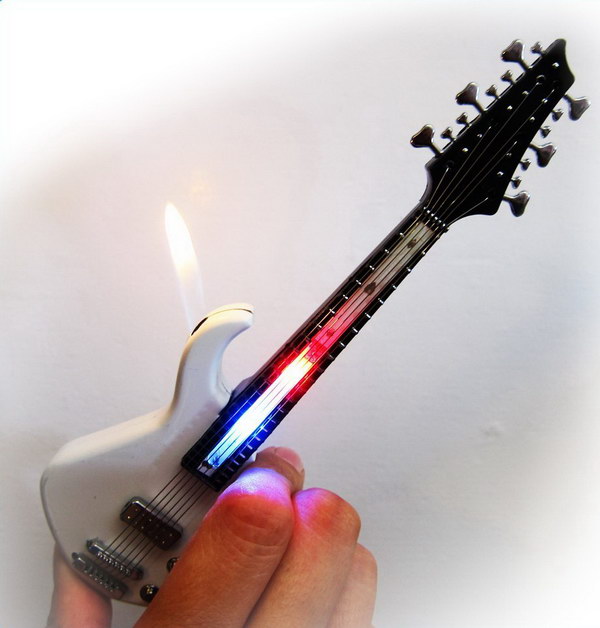 This guitar shaped lighter makes a perfect gift for smokers who likes music and cool lighters. It also makes a great decor too. via Amazon
Music Note Scarf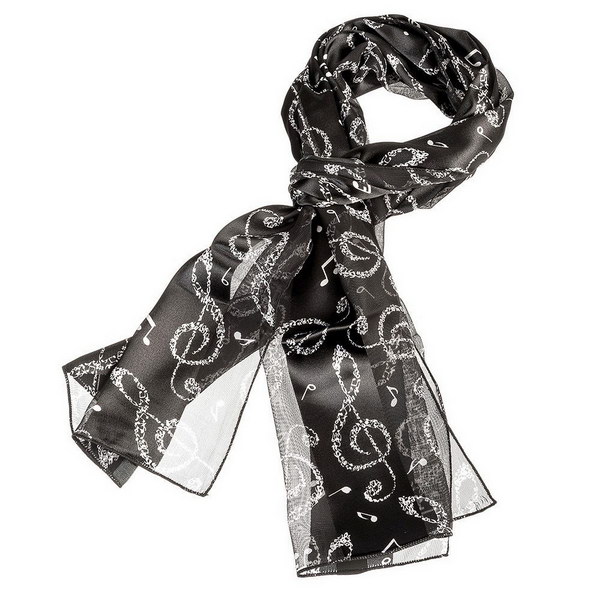 Show your musical side with this music note scarf. It is very beautiful and makes a perfect gift for music lovers or music teachers. via Amazon
Music Note Mug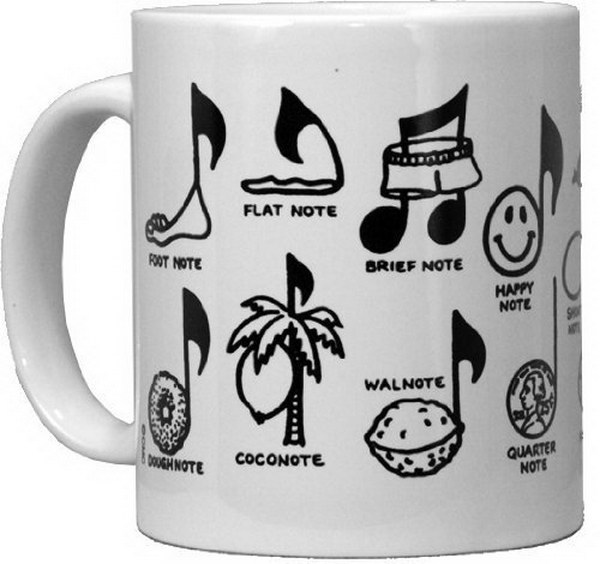 This mug features a fun and witty music-themed message. It's a perfect gift idea for the music lovers in your life. via Amazon
Vintage Record Coasters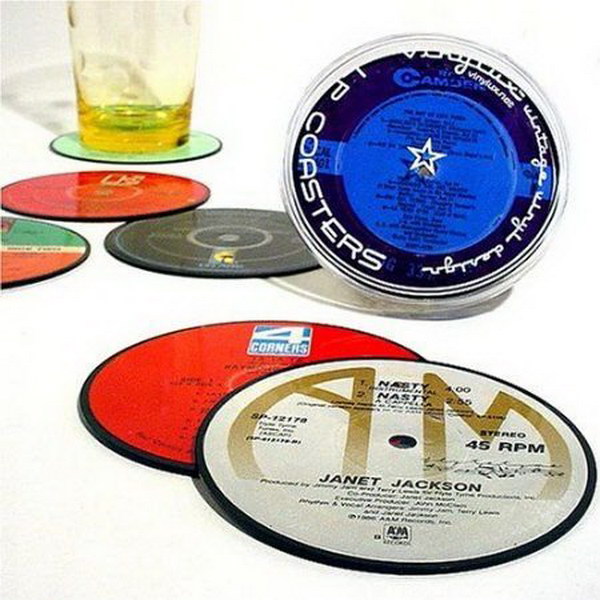 These coasters are upcycled from true vinyl lp records. They are a great addition to a living space and make an unique gift for anyone who love music. via Amazon
Guitar Picture Frame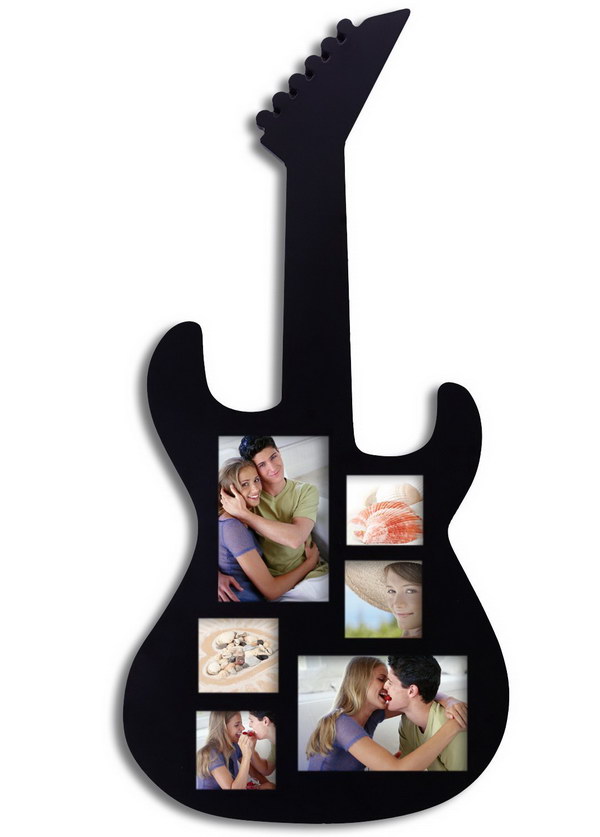 Showcase your love of music with this beautiful, guitar-shaped frame. It's a wonderful gift to anyone who loves guitar or music. via Amazon
Music Note Bottle Opener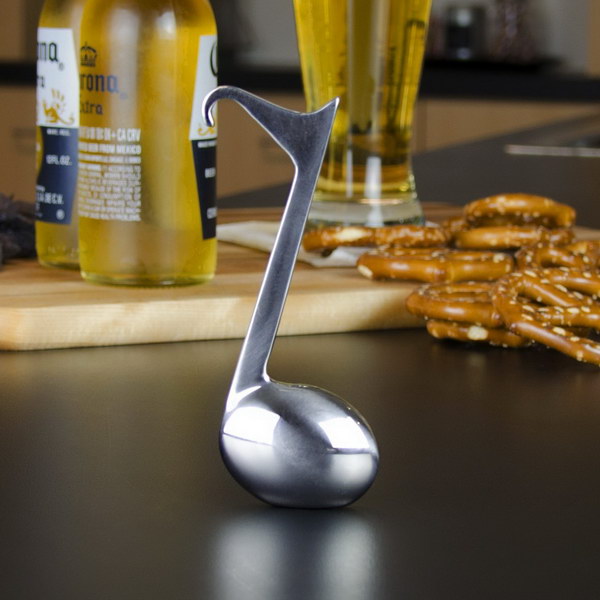 This bottle opener is really heavy and well made. It is a must-have bar accessory for any music lover. via Amazon
Acoustic Guitar House Key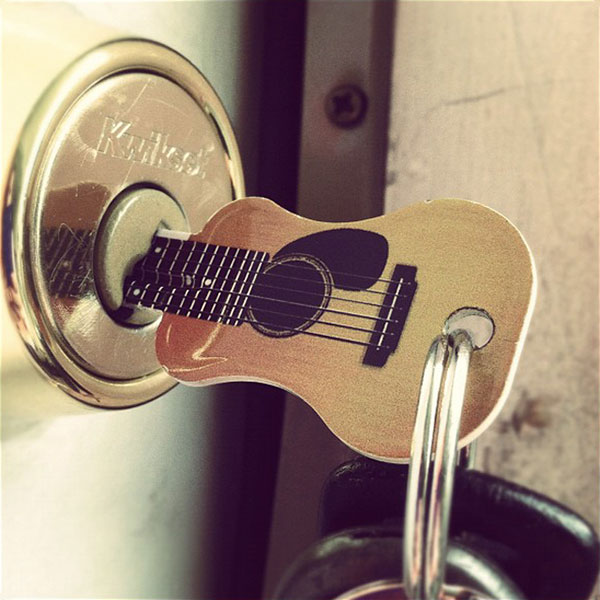 This is a fun and creative gift for any guitar player, music lover or musician! via Amazon
Guitar Pick Wallet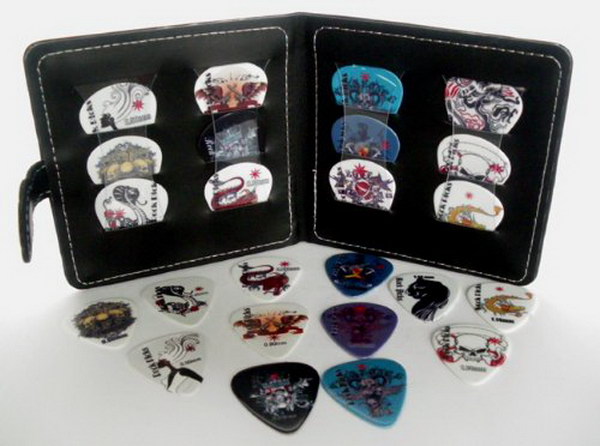 It's a great gift for guitarists who are always losing plectrums! via Amazon
Sheet Music Glass Vial Pendant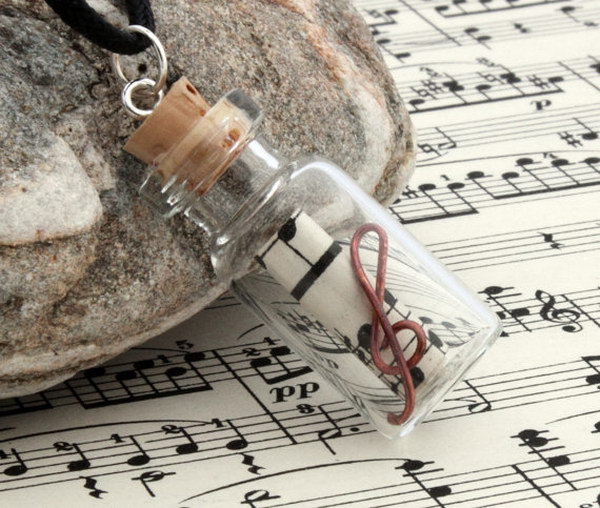 This cute little glass vial pendant allows you to take your love for music with you in a way that doesn't include your mp3 player! via etsy
Heart of Treble and Bass Clefs Silver Necklace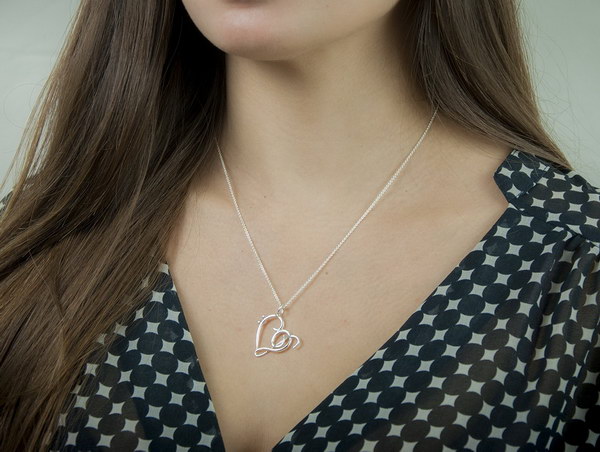 This unique jewelry makes a nice gift for a music lover. Having the heart be comprised of a treble clef and bass clef is very unique. source
DIY Sheet Music Candles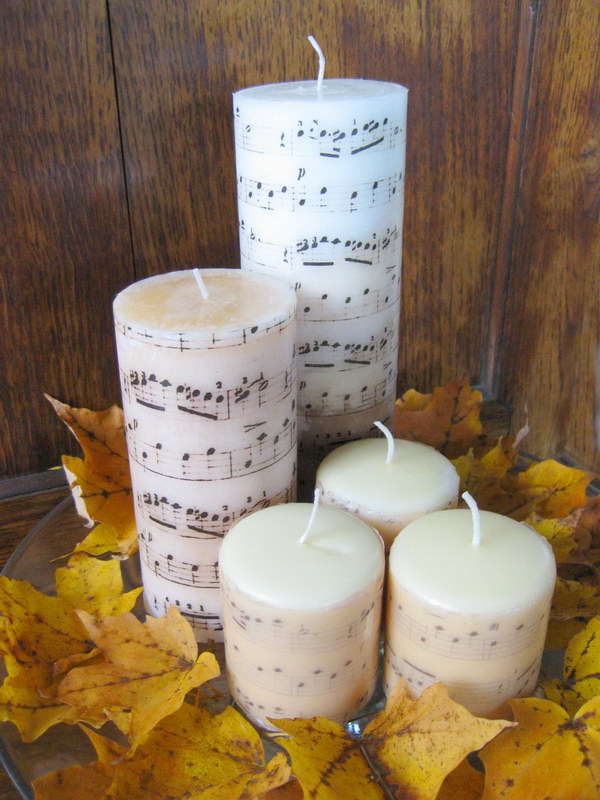 Sheet Music Mason Jar Christmas Candle
This is a awesome gift idea for music lovers. It also adds vintage style to your home decorations. Get the tutorial via here.
Sheet Music Tray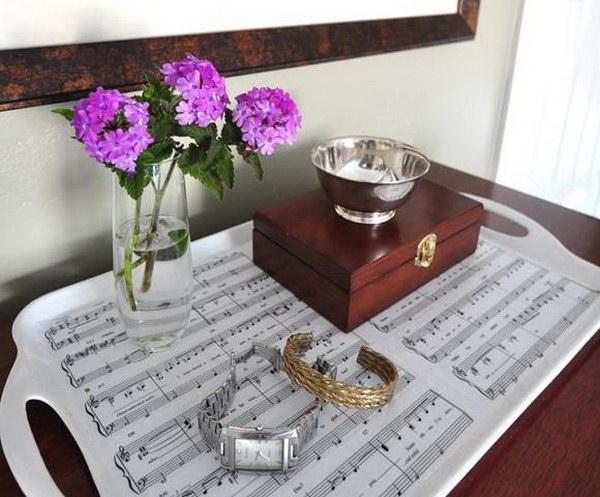 Make a tray with sheet music to incorporate music into your decor. What a sweet and special gift idea! Get the instructions via here.
Music Branches Headphone Splitter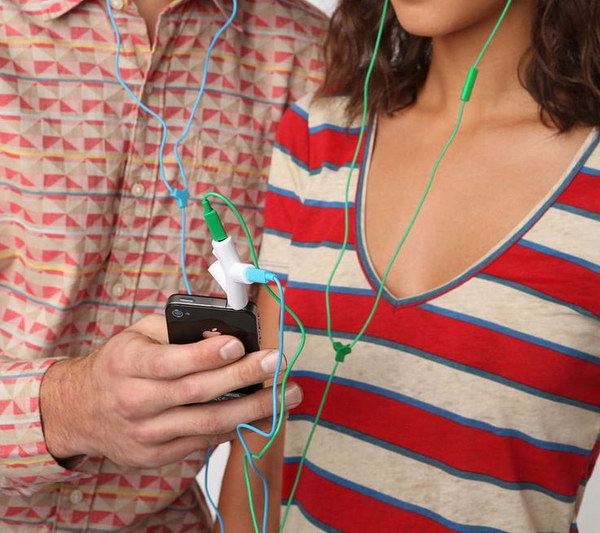 This little gadget allows you to share your love for music with your friends. via urbanoutfitters
Sheet Music Canvas Art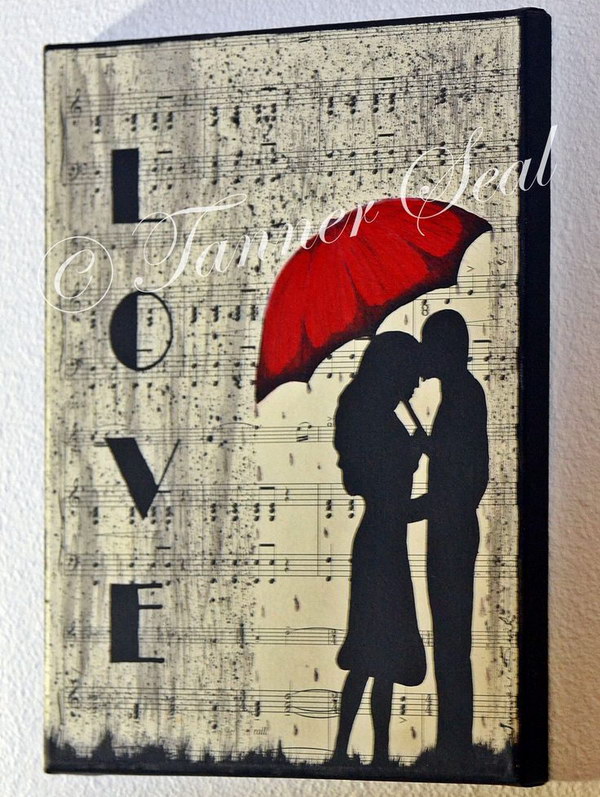 This would make a great gift for the music lovers in your life or that special someone! source
Greeting Card With Button Notes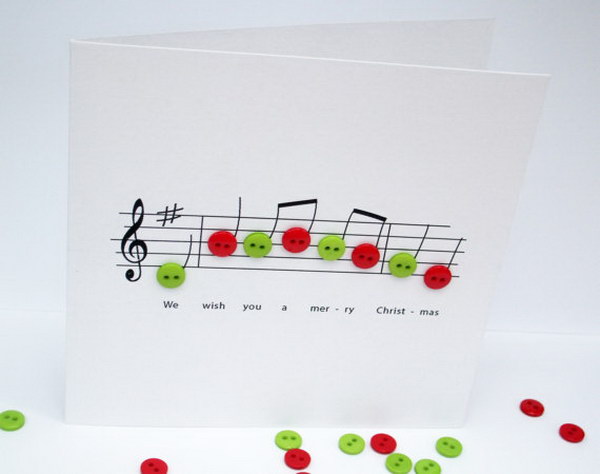 Guitar String Bracelet for Music Lovers