When it comes to women's nail art or manicures, there are numerous ways and themes to choose from. Star nail art, Hello Kitty nail art, zebra nail art, flower nail designs are a few examples among the various themes that women can choose for their nails.
Stars is generally associated with good and positive things. Everyone loves fascinating and pretty stars so much. Star design has also become one of the most popular and common nail art trend amongst the fashionists these days.
Today we are talking and sharing you with tons of creative and stylish star nail art designs in this post. Take a look at these collections, which will make your nails truly stand out. You can choose one and give it a try. It is a really great way to show off a little bit of your personality.
Moon and Stars Nail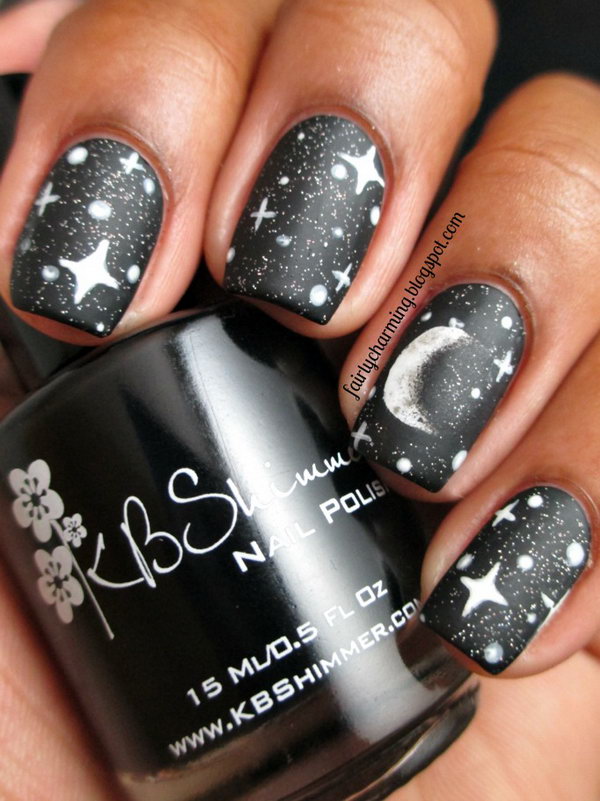 Purple Nails with Stars and Dots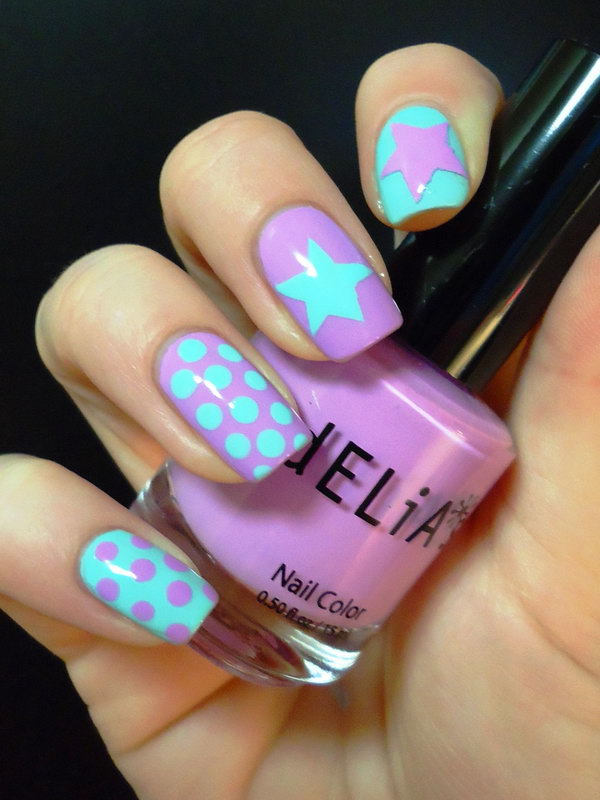 Stenciled Star Nails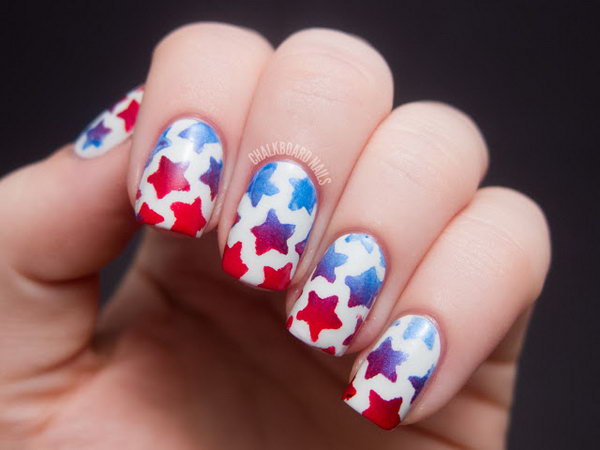 Beige Nails with Gray Stars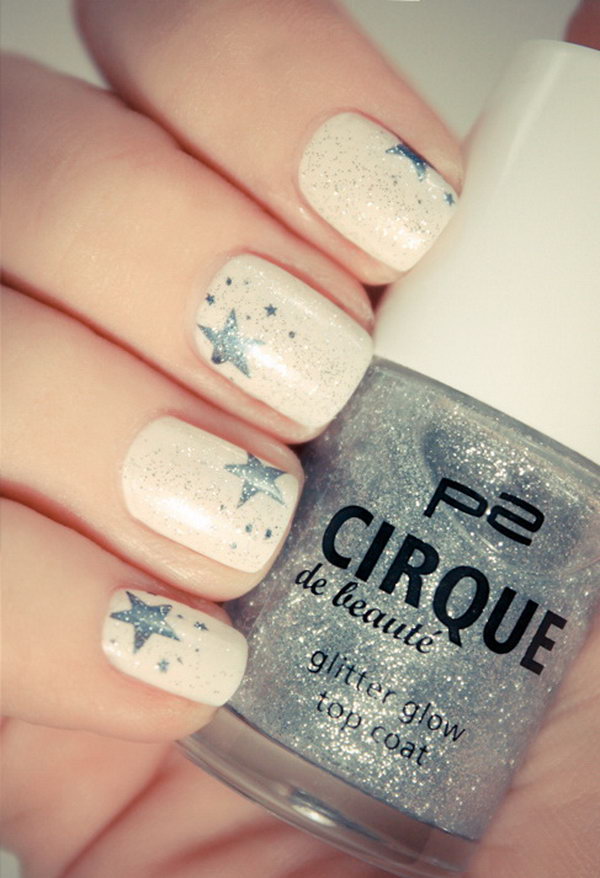 Deep Purple Star Nails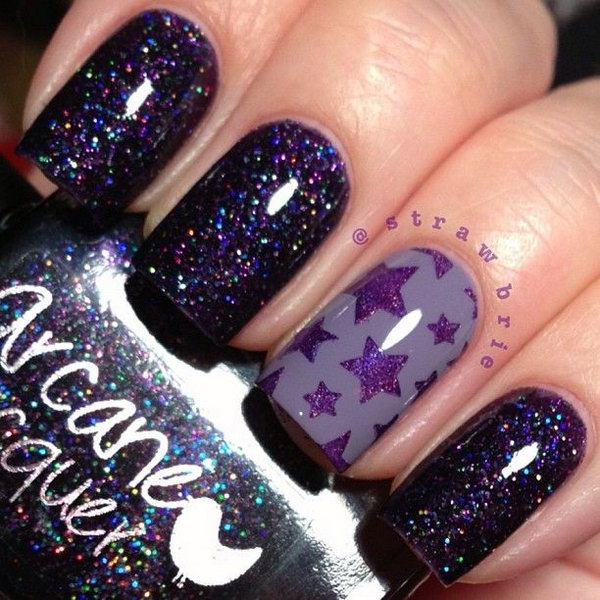 Galaxy Deep Purple Star Nails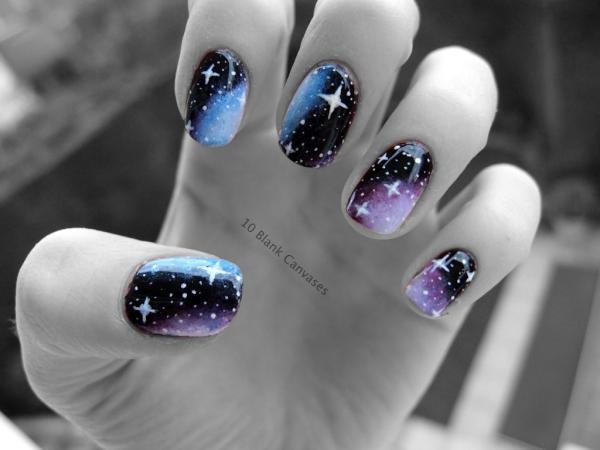 Spring Color Star Nails with Glitter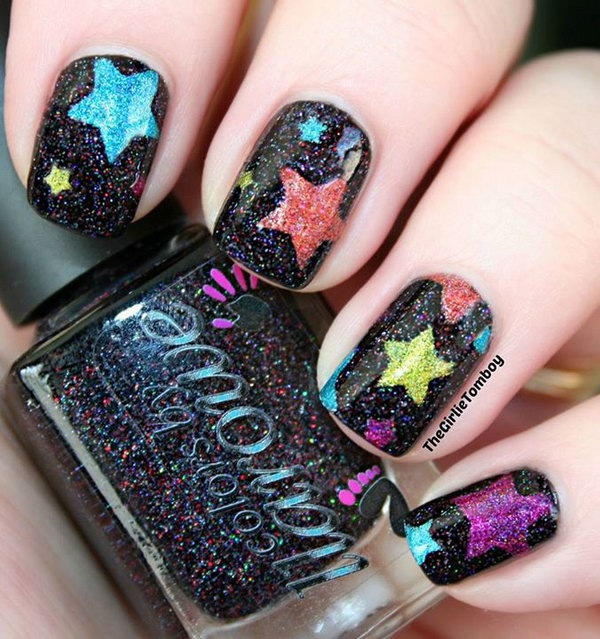 Glitter Gray Nail Designs with Black Star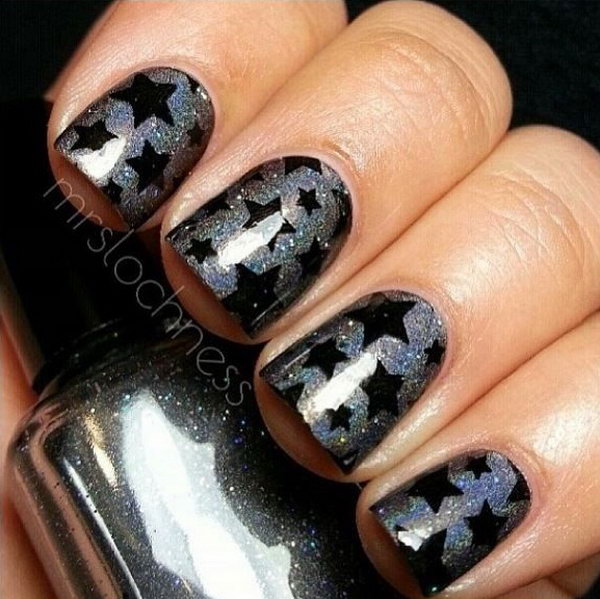 White Nail with Stars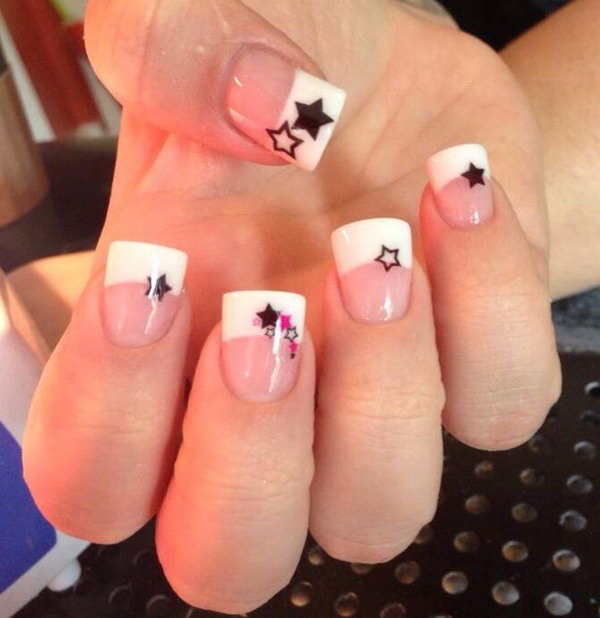 Gold Star Nails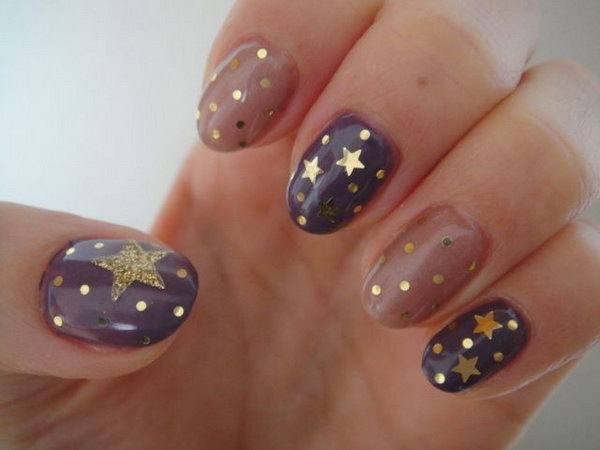 Pink Nail With Nite Green Stars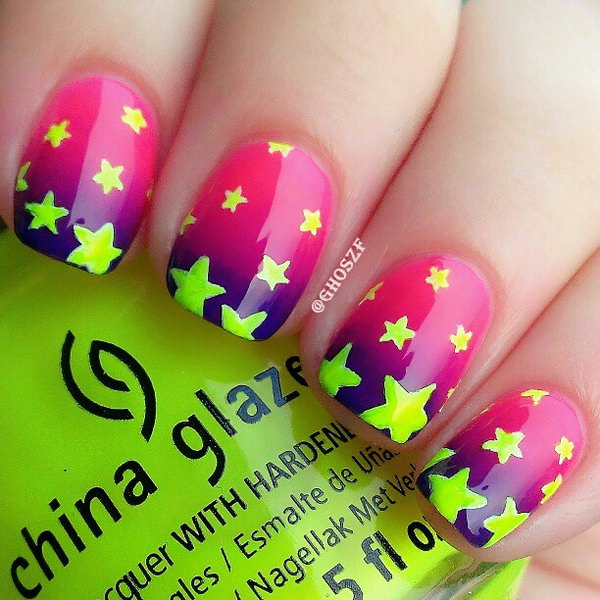 Shinny Pink Star Nails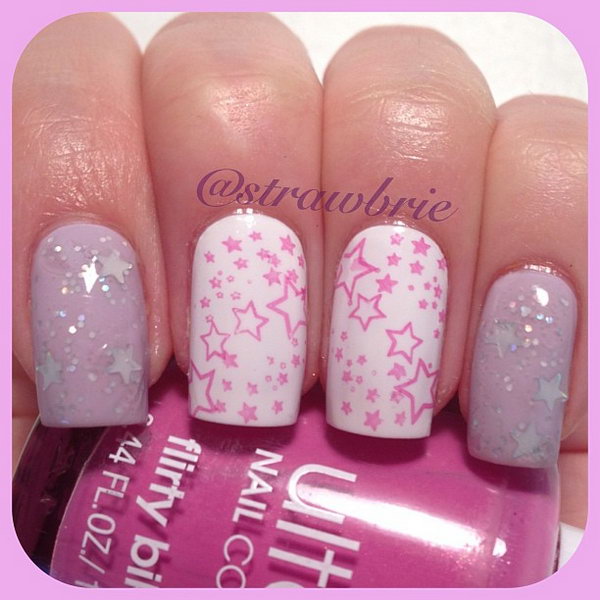 Colorful Glitter Star Nails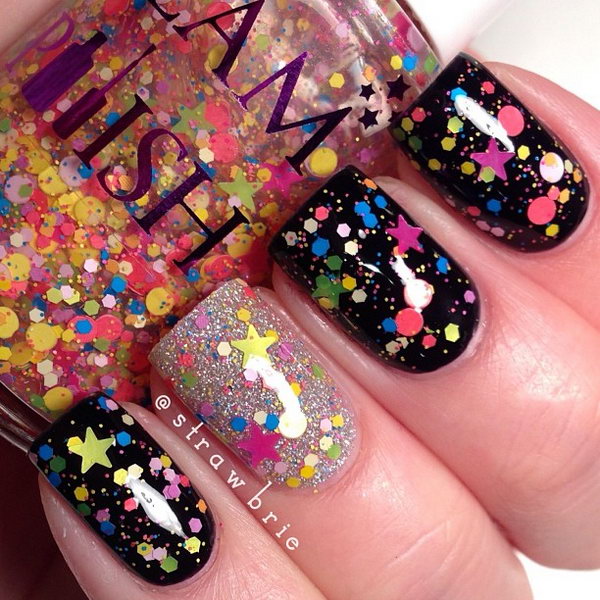 Pink, Black and White Star Nails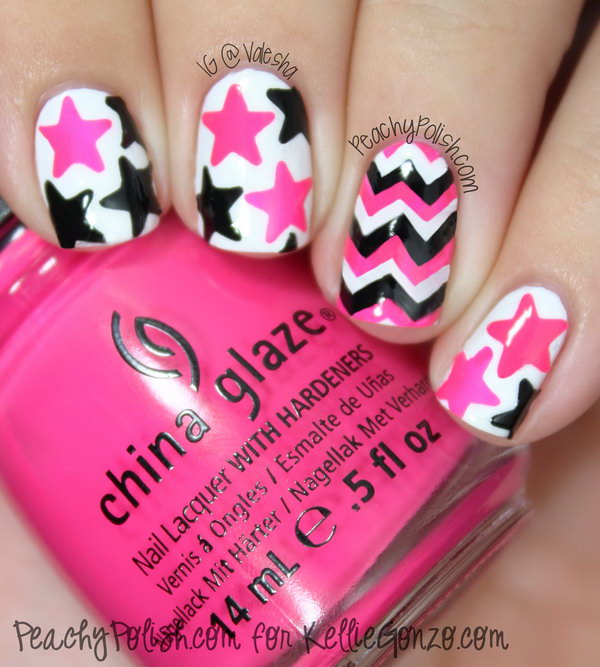 Blue Nails with Stars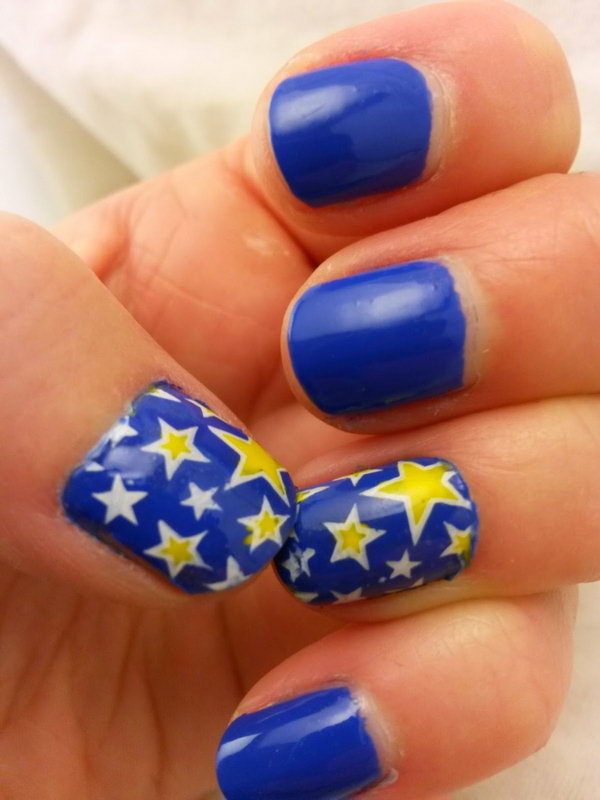 Rainbow Nails with Black Stars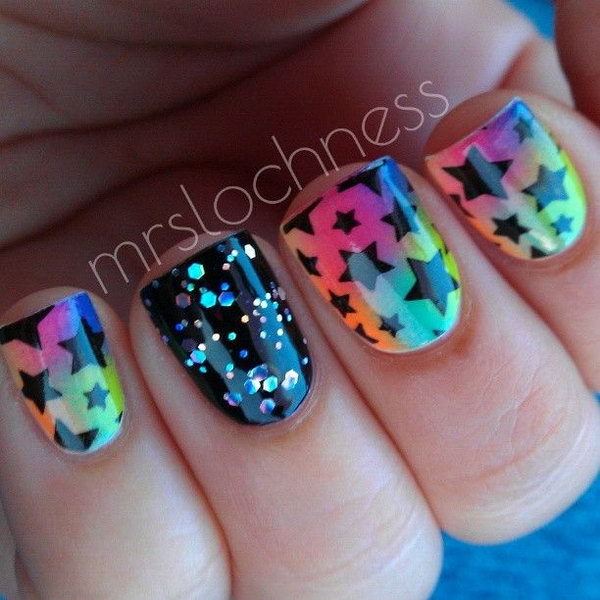 Galaxy Purple Star Nails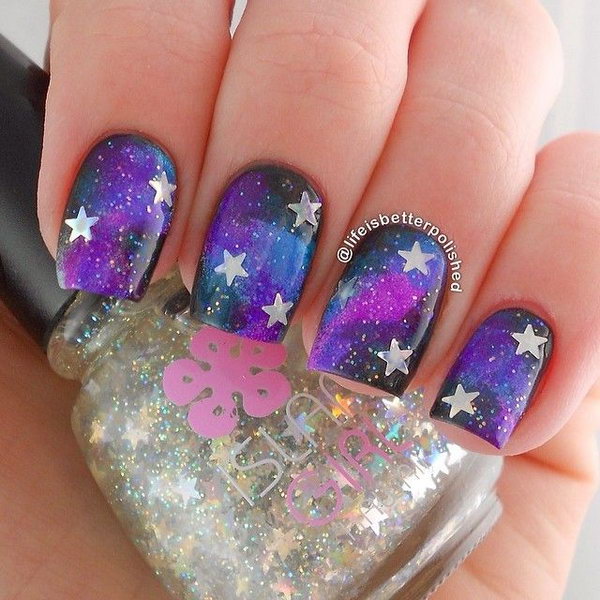 Studded Gold Star Nail Art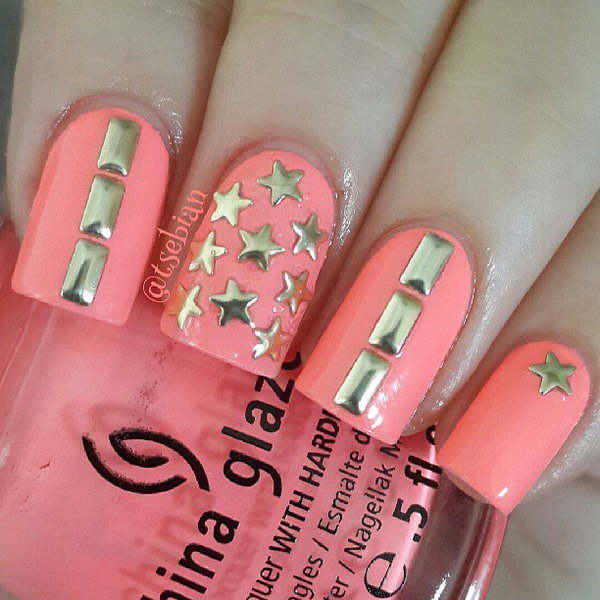 Matte Outline Stars Nails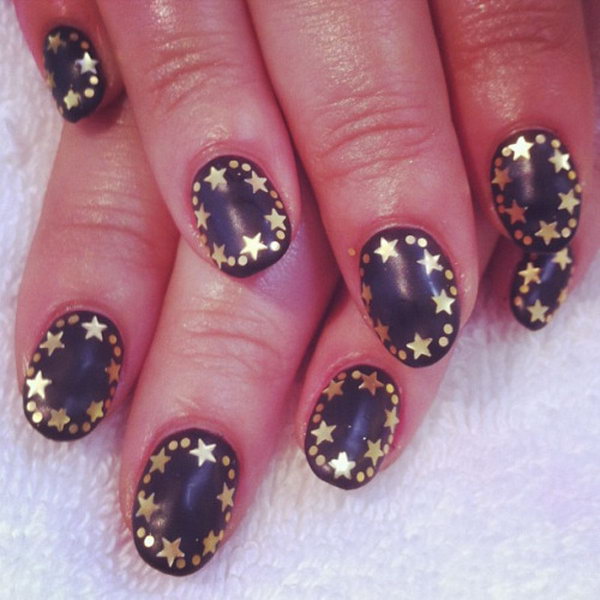 Deep Blue Star Nails
Bright and Glow Star Nails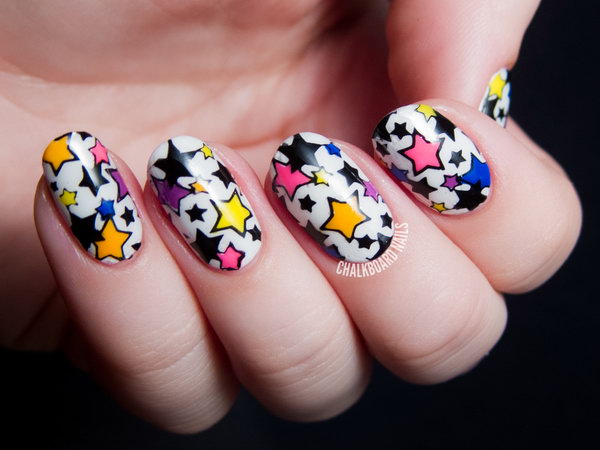 Textured Ruby Stars Nail
Star Spangled Manic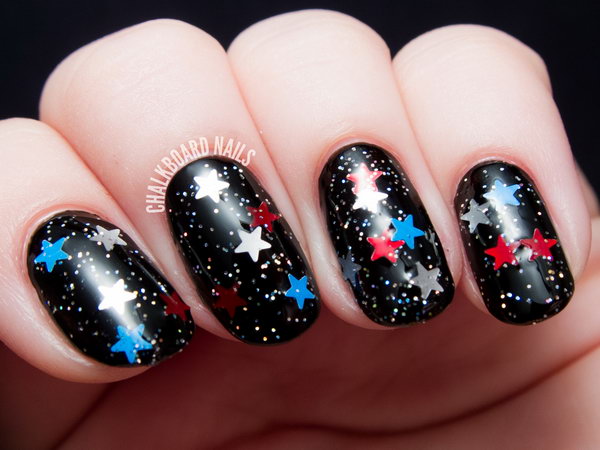 Starred and Striped Nails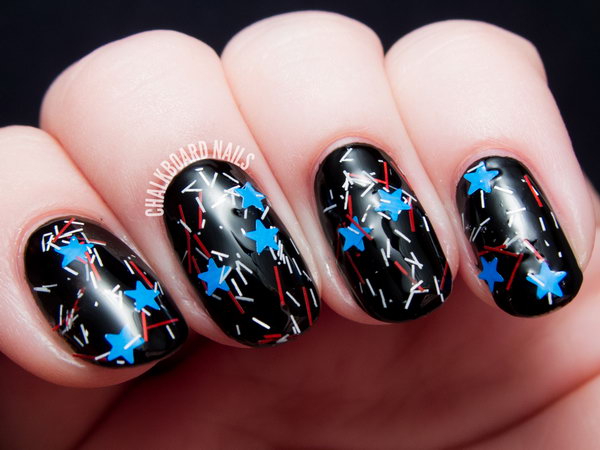 Sugared Stars and Stripes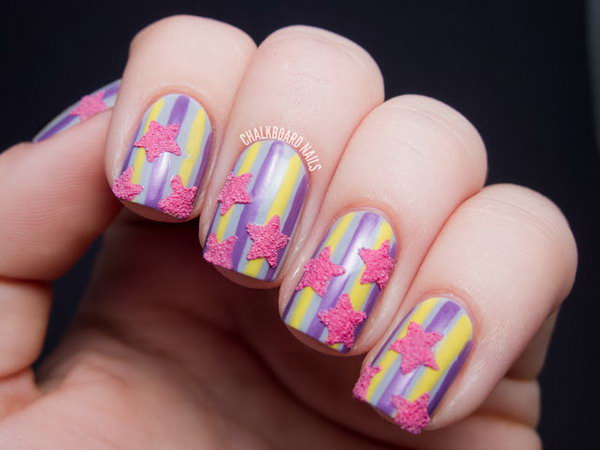 Purple Nail with Gold Glitter Stars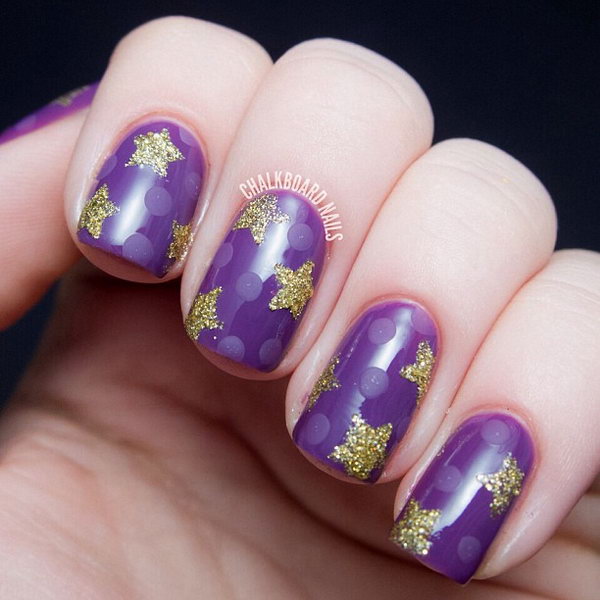 Stars and Stripes Basket Weave Nail Art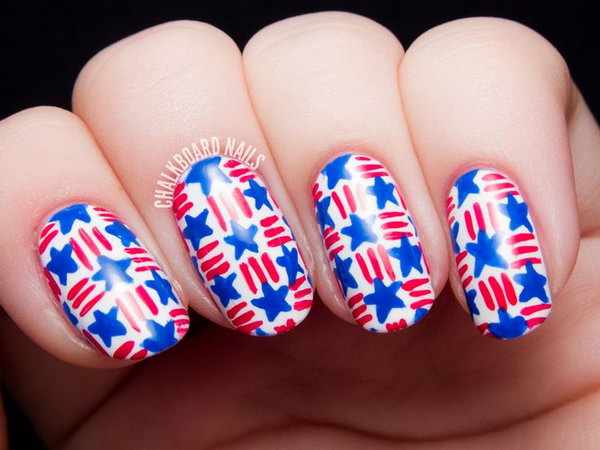 Glaze Summer Neons Star Nail Art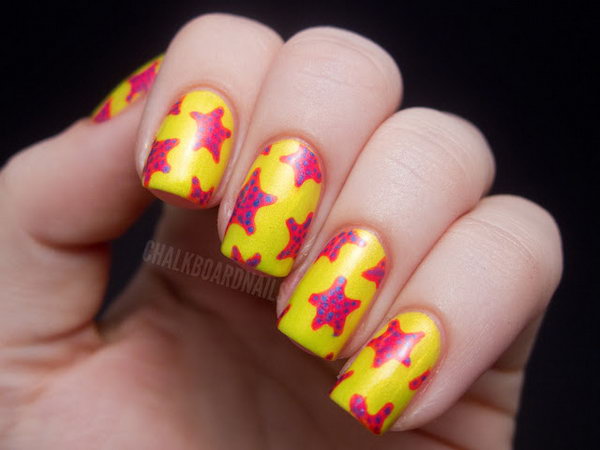 Glitter Green Christmas Nail Art with Gold Stars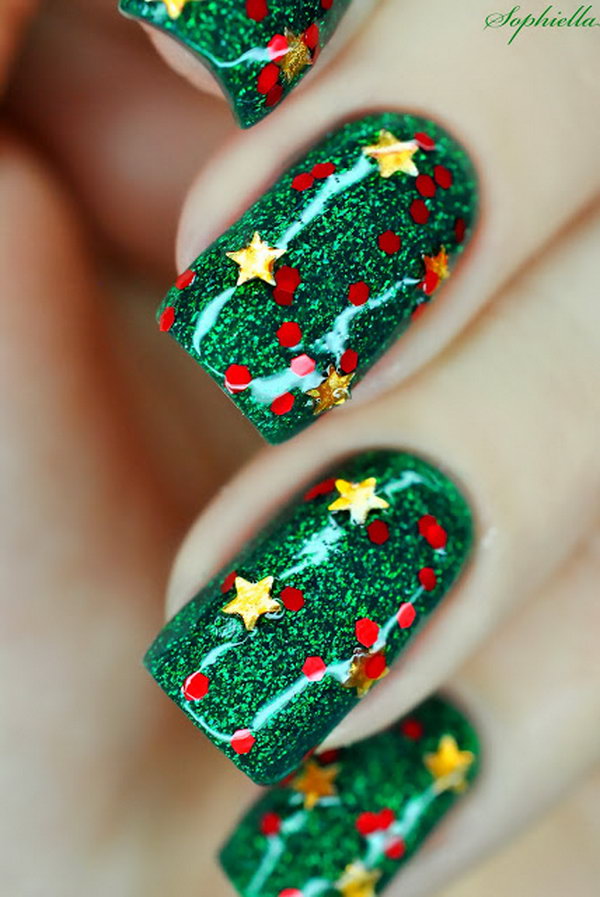 Neon Stars Manicure Version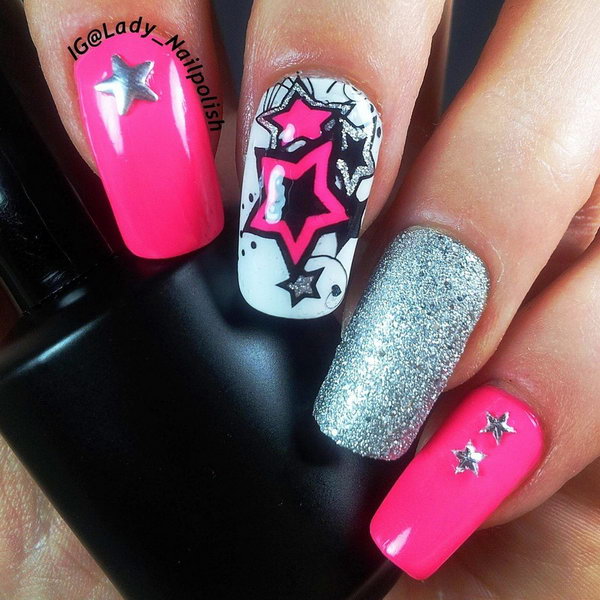 Black Hearts and Stars Nail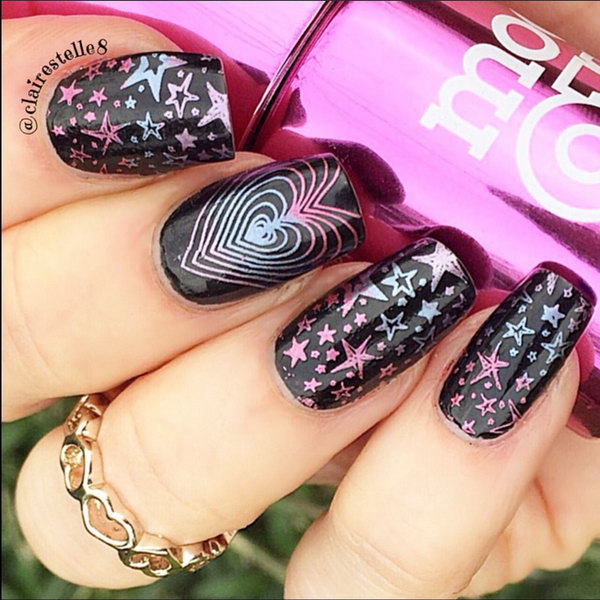 Black and Purple Star Nail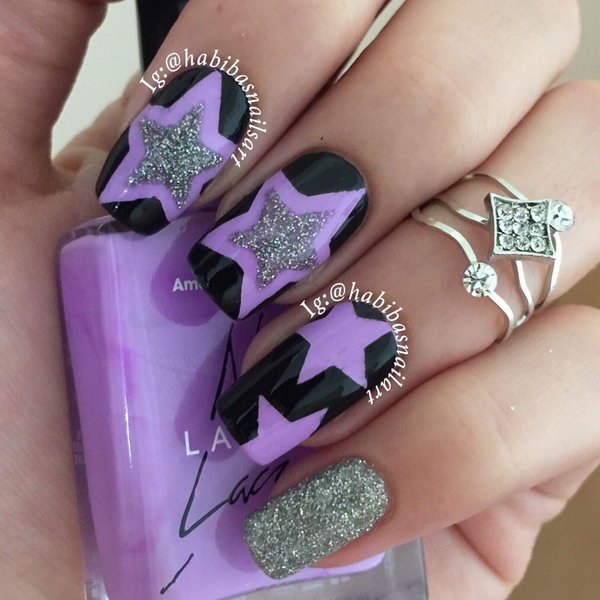 Black Star Nails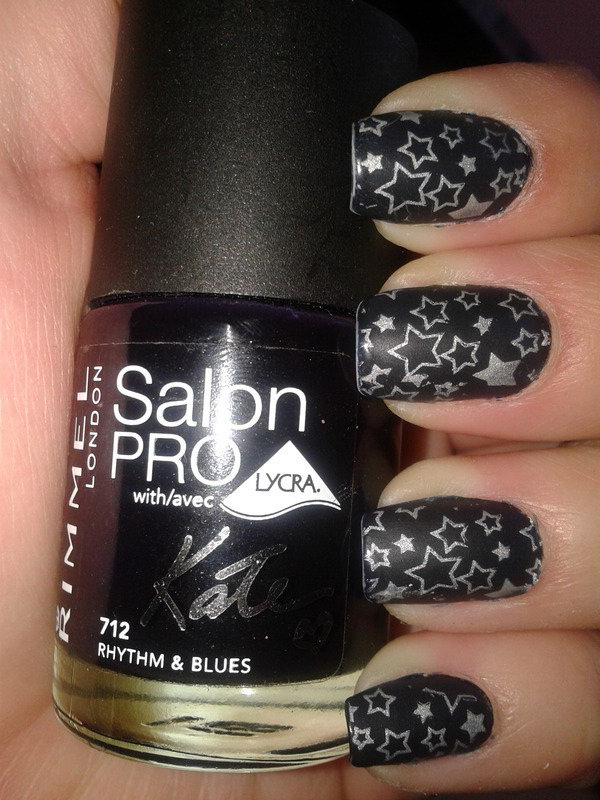 4th of July Nail Art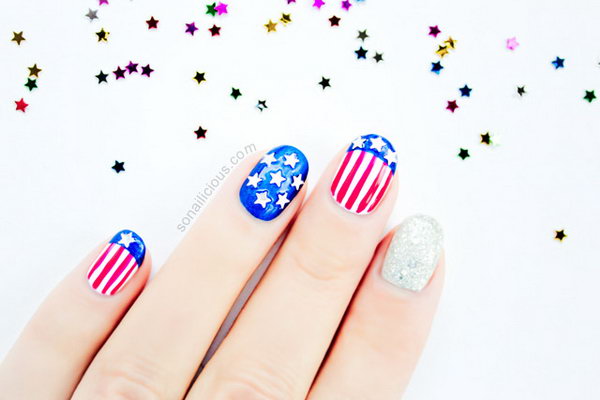 Star and Dots Nail Design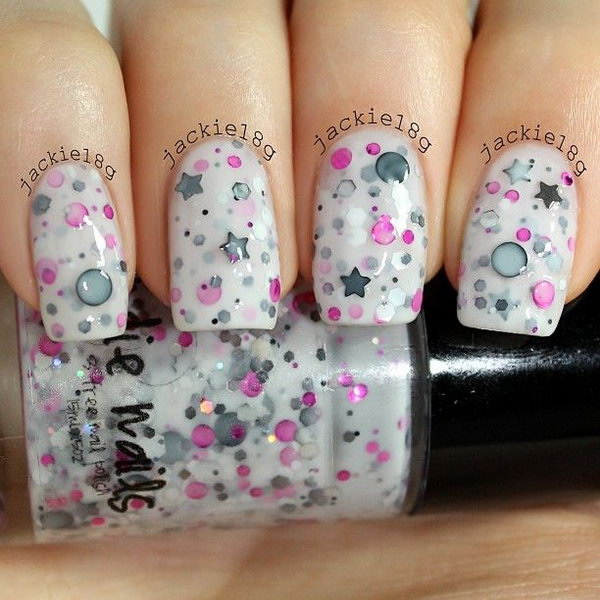 Neon Multicolor Dot Nails With Stars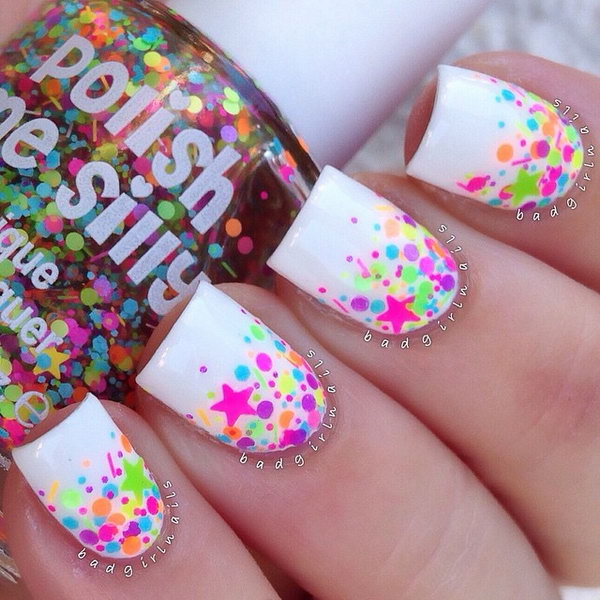 Purple Star Nails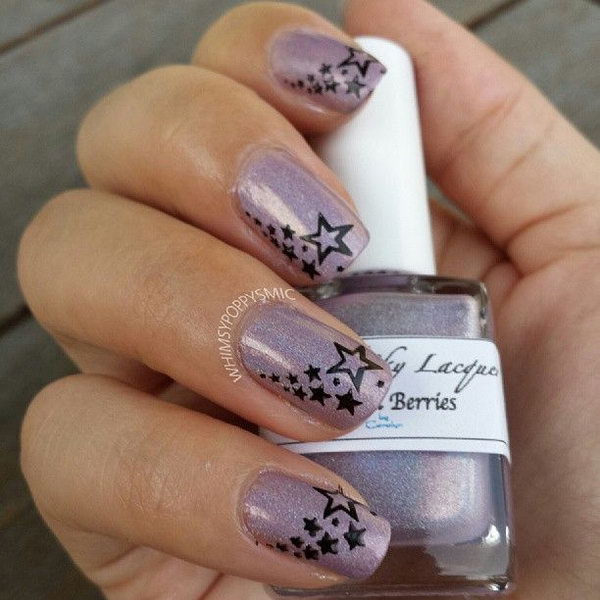 Gray Nails with Colorful Stars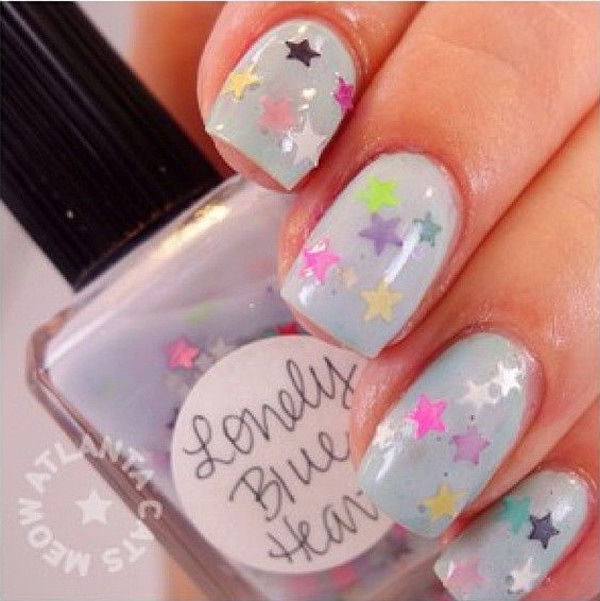 Glow Star Nails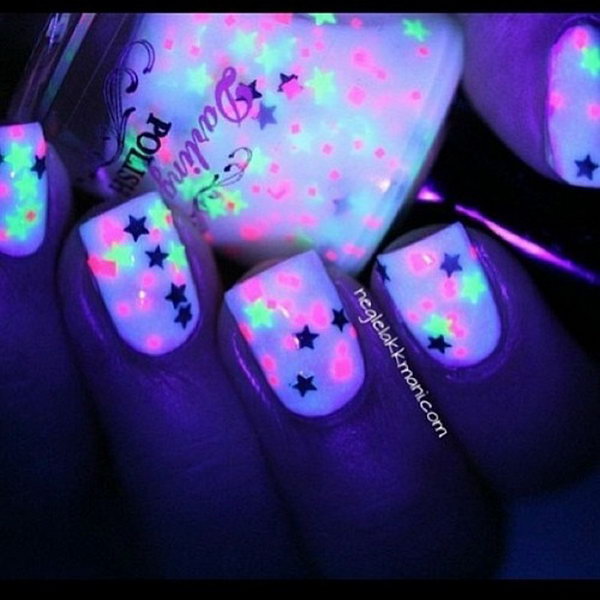 Black Stars with Light Blue Fade Nails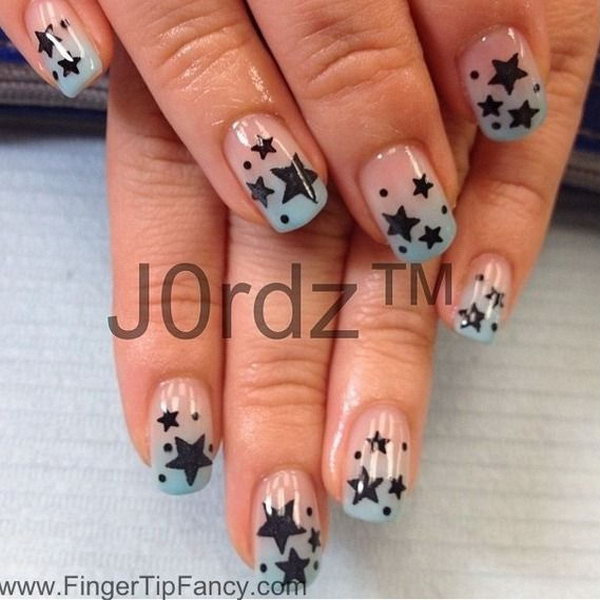 Pink Nail with Black Stars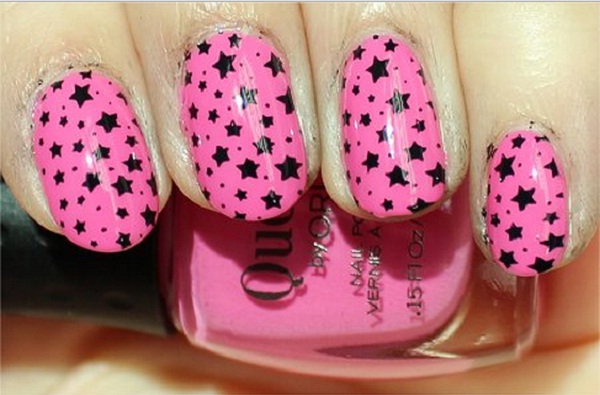 Black Star Nails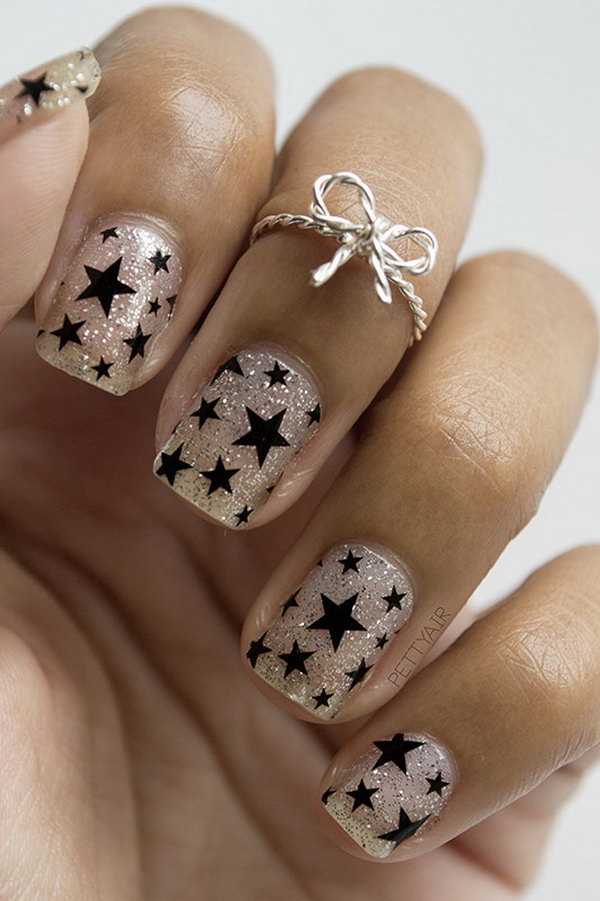 Red, White and Blue Stars and Strips Nails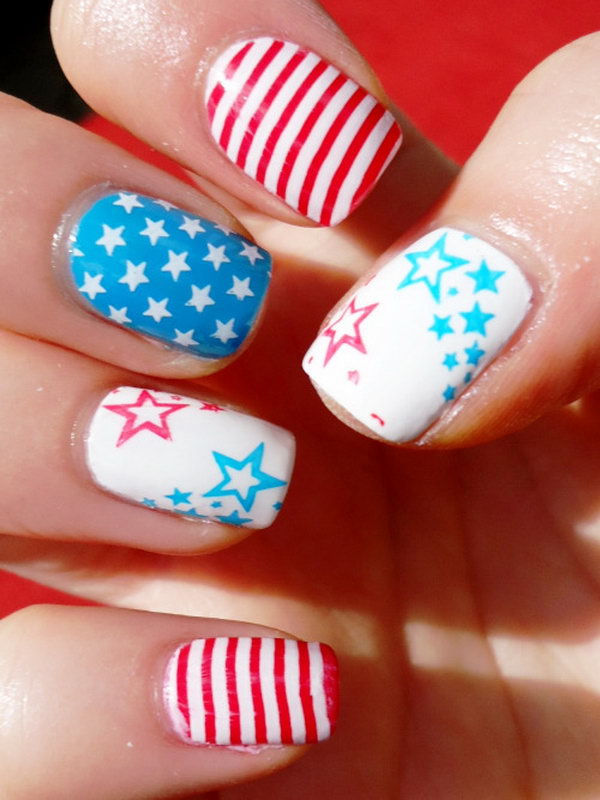 Pink and Black Star Nail
White Nails with Stars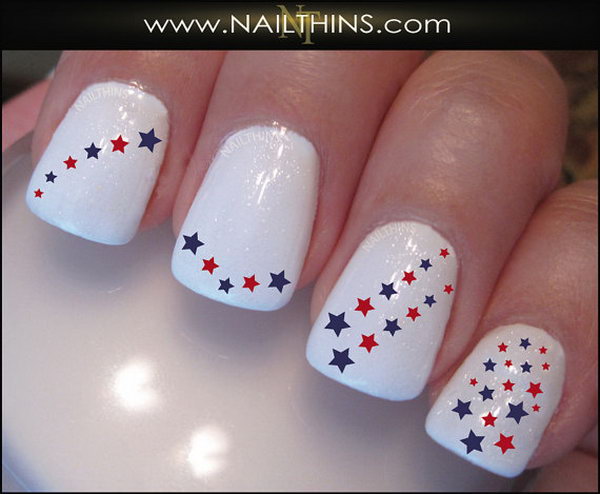 Nite Blue Star Nails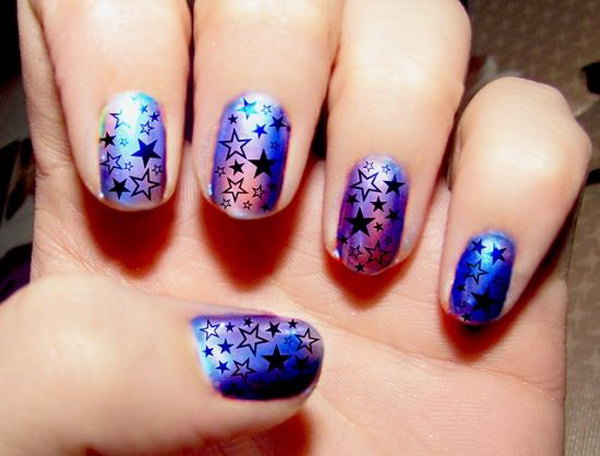 Glow Green and Black Star Nails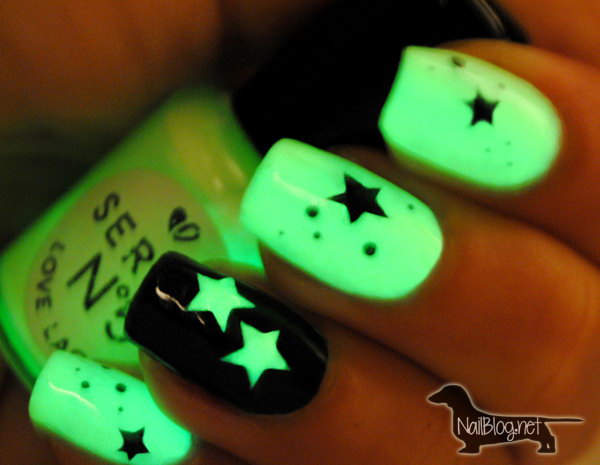 Twinkle Red and Pink Nail with Stars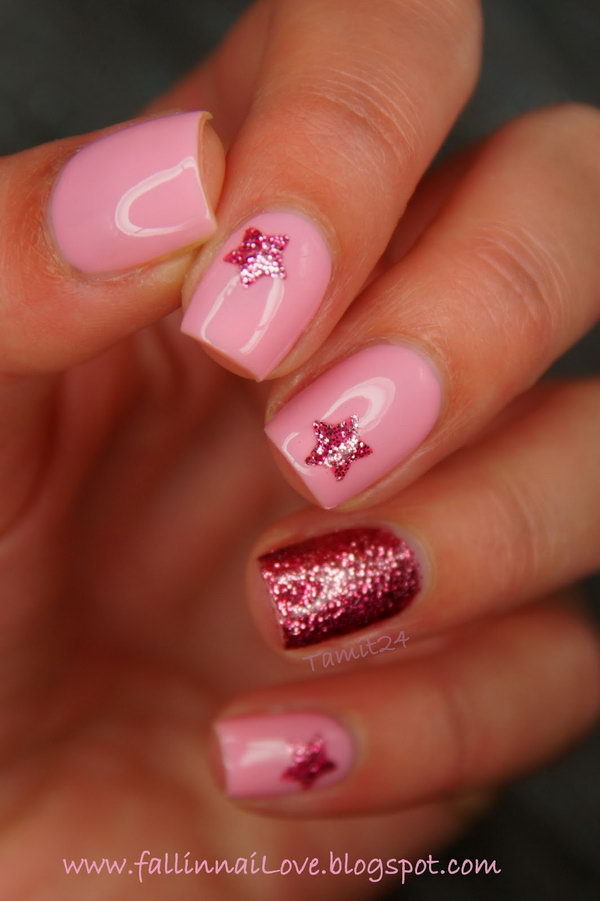 Purple Star Nails with Glitter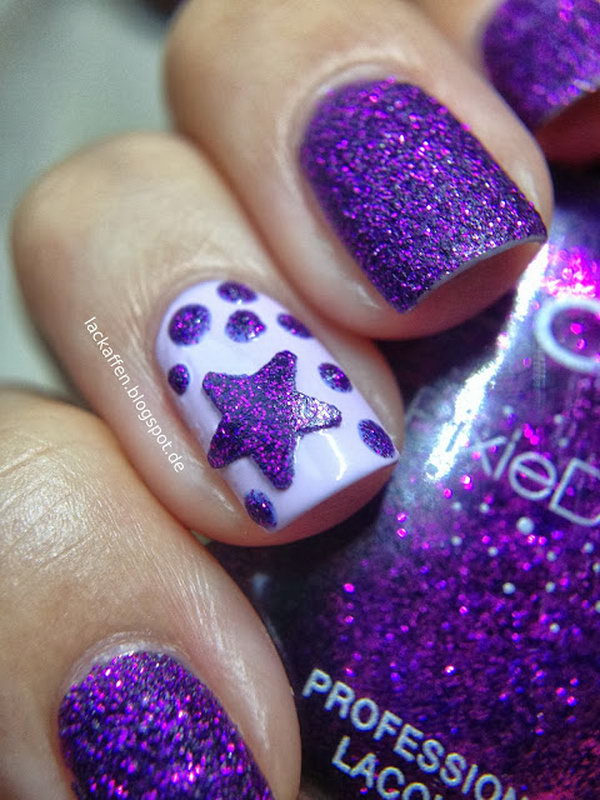 Black and White Star Nail Art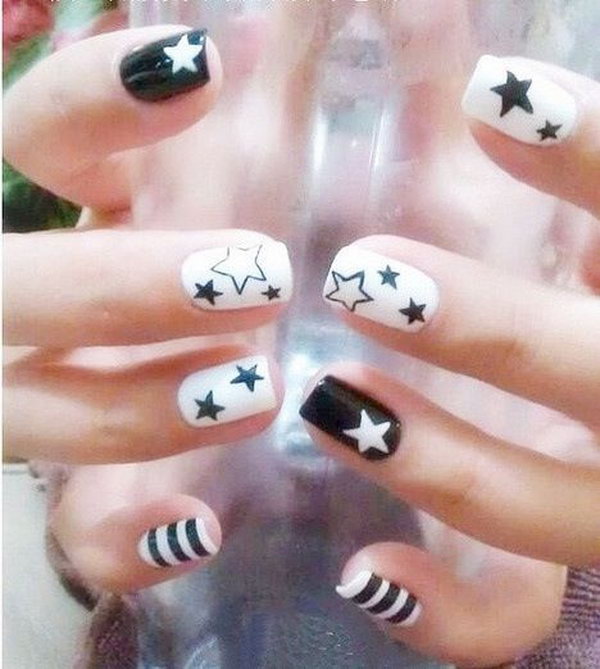 Simple Star Nails