It is normal for any man to feel nervous on the first date because no one enjoys giving a wrong impression on the first day of meeting the person they intend to date. However, it can be way easier if you are aware of what is going to happen so that you can get the time to plan yourself well in advance. For any guy who is determined to make the best out of his first date, here are a few amazing first date tips for men that can guide you so that everything runs smoothly on this special day.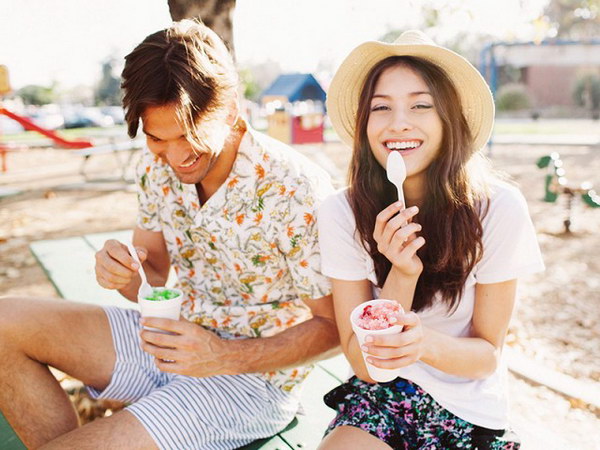 Prepare for it
Since it's your first date, you ought to plan for it by making arrangements for the venue and date of meeting in advance. Ensure that you select an open location where both of you will be comfortable to converse so that you do not send wrong signals to your date. Many men usually opt for movie dates but this type of date is not appropriate for a first date since both of you will be starring at the screen and won't have time to chat.
Be confident
The fact that this lady accepted your date invite should boost your self esteem and make you aware of the fact that she might as well be into you. For this reason, you should be confident enough to ask questions and start a conversation with her so that your date feels like you are making an effort to get to know her better. Be yourself and try being attentive too by listening, smiling and commenting.
Make an effort to dress well
This is your first meeting with your date, so make sure you dress to impress. Dressing appropriately will also boost your confidence and give your date a good impression about you. Women like men who can clean up nice and this will be a plus for you on your first date even if you are not confident about your facial looks.
Arrive on time
It is not proper for you to be late on your first date. As a matter of fact, being late on your first date is considered rude and women really dislike such behavior. As a man you are required to get there on time and make sure that everything you had arranged is exactly as it should be. Note that any woman might delay a little on the first date just because she wants you to get there before her.
Be courteous
Be different from the other men that your date might have already met in her life by proving to her that courtesy is not dead. Whether she is an independent woman or not, you need to show her that you are a gentleman by doing things like opening the door for her and pulling the chair for her when you get to the table. Women love to feel pampered and doing this will definitely make your date feel special.